Cards against humanity is one of the best games to play at parties. The description on the game's website describes it in the best way…
"Cards Against Humanity is a party game for horrible people. Unlike most of the party games you've played before, Cards Against Humanity is as despicable and awkward as you and your friends."
The drunker people get the more fun it is. The best games of Cards Against Humanity are the ones played with groups of people that know each other well. The better you know someone the more likely you are to make them laugh with your card combinations.
With this game, the card combinations are endless. It's kind of like apples to apples for awful people. And we're all a little awful, aren't we? Everyone has a dark side and this game definitely brings it out.
Take a look at these hilarious cards against humanity best combinations and let us know what you think in the comments section.
1: The first cards against humanity best combinations is this hilarious combo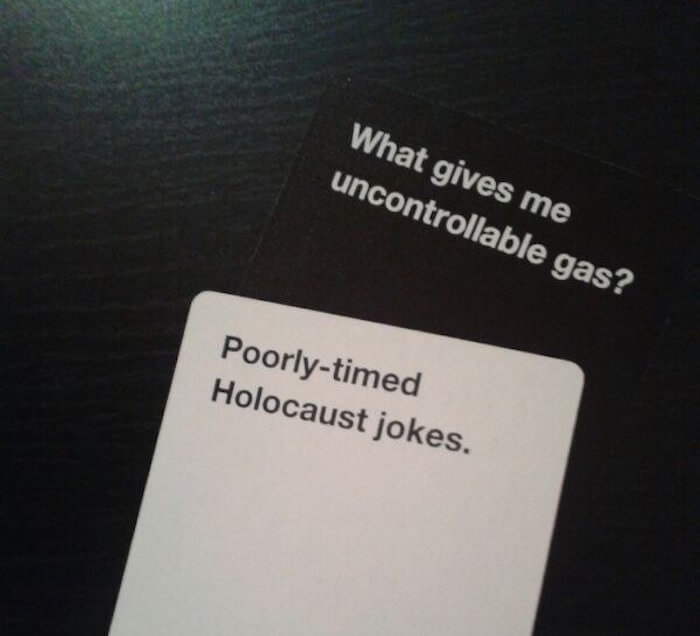 2: This is just wrong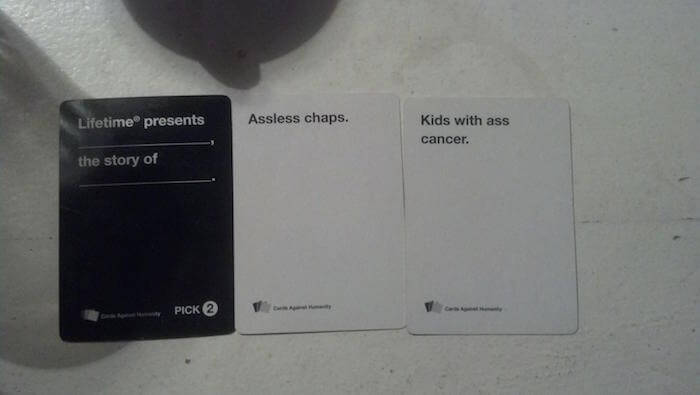 3: Get me off this plane now!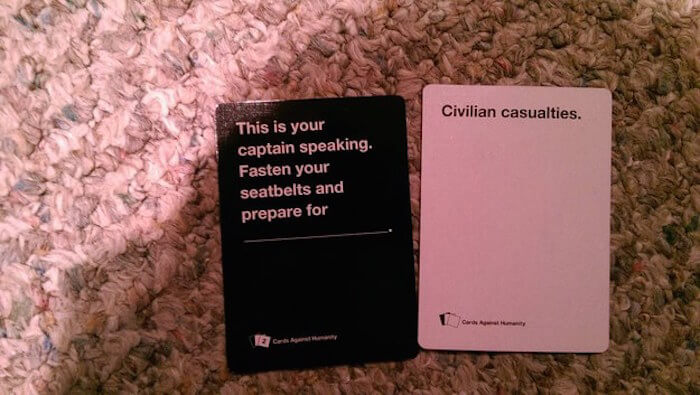 4: I don't know what's funnier, the gas or the other part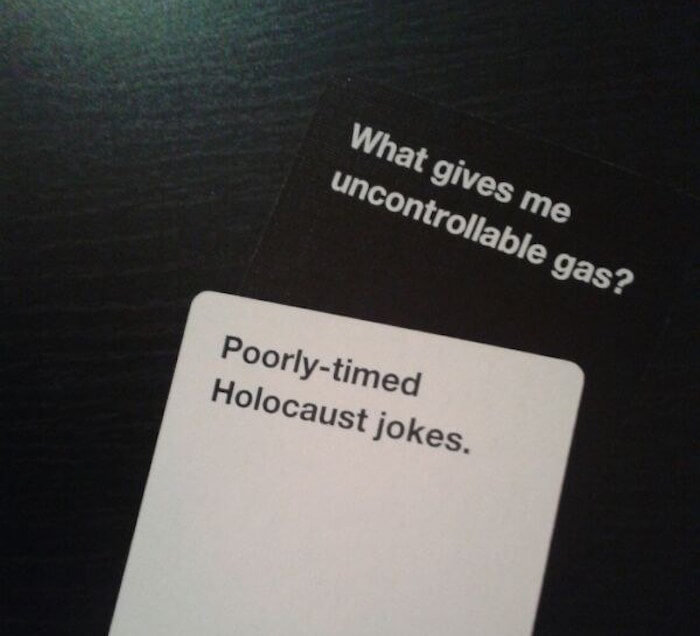 5: Bad word – this is nasty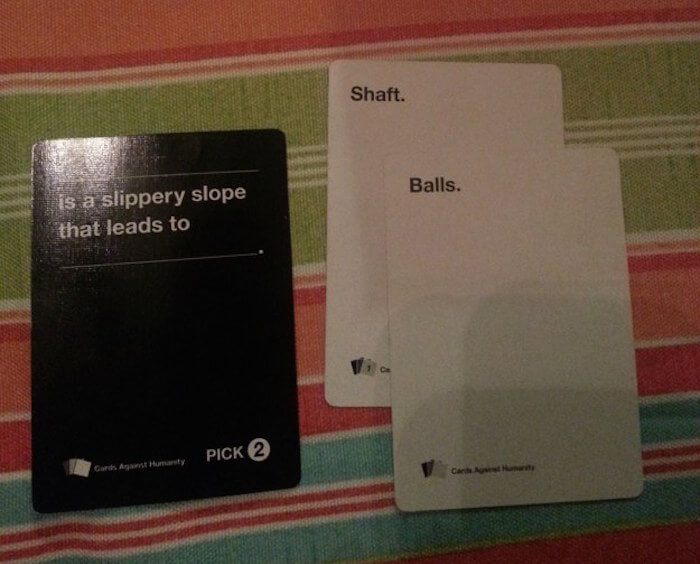 6: Deez are awful and hilarious!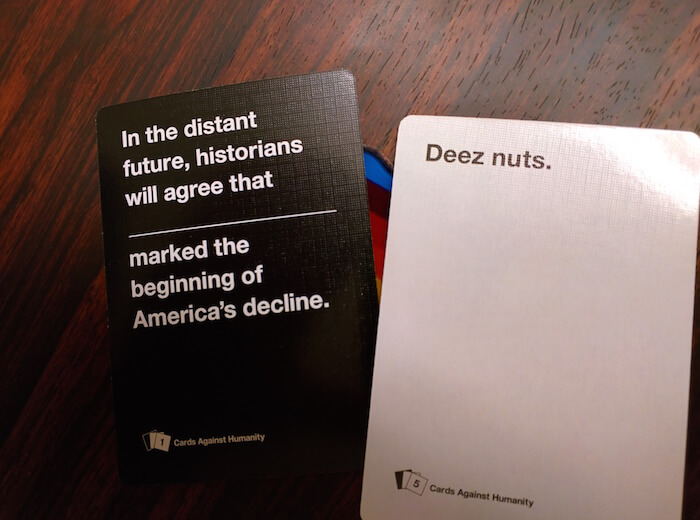 7: The family that plays together, laughs together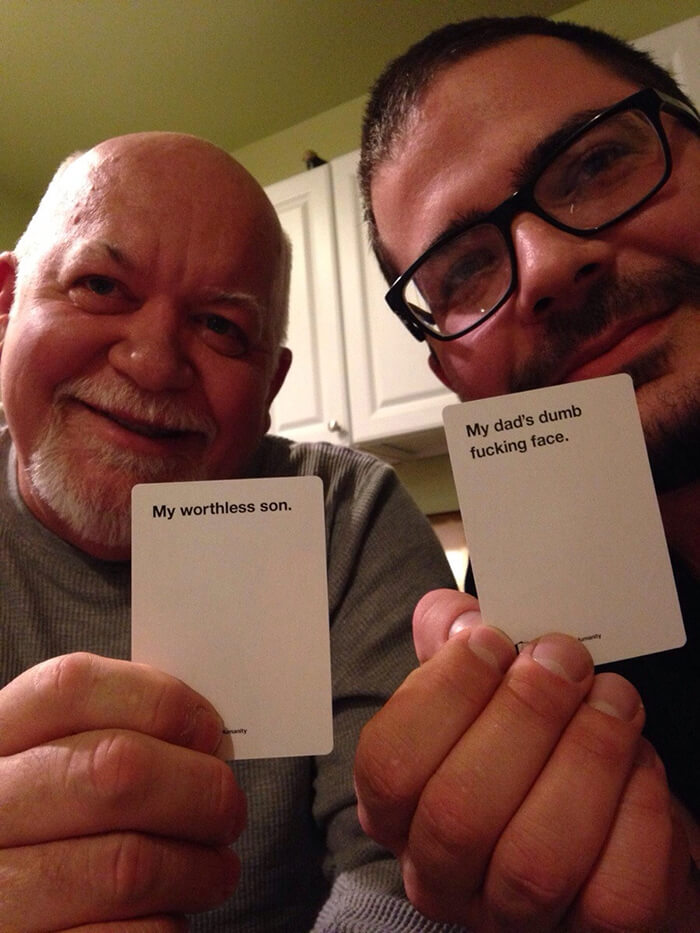 8: This seems legit, true fact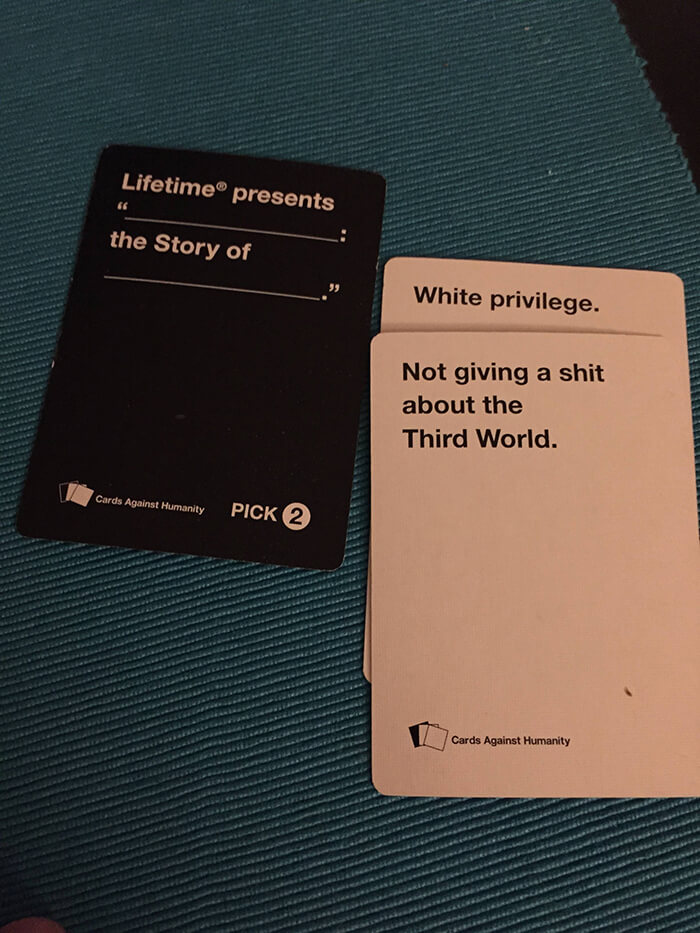 9: Gotta pay these taxes. Cards against humanity combos are funny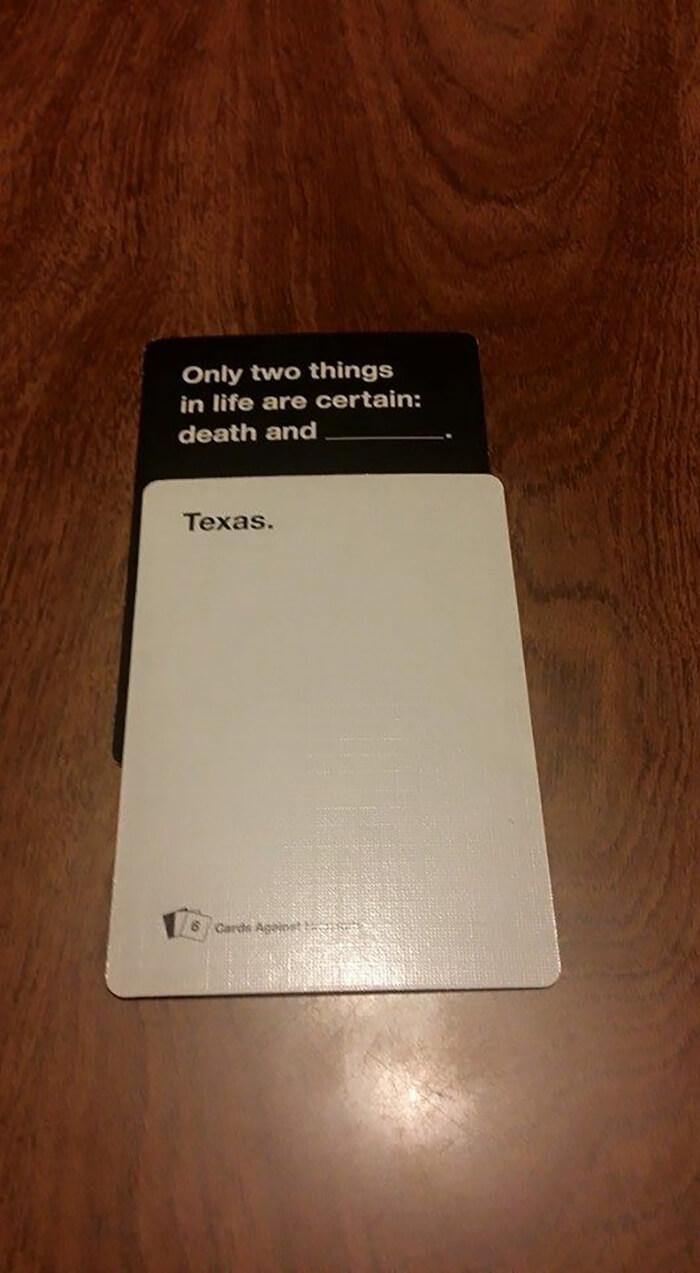 10: I can see it, this is so-so accurate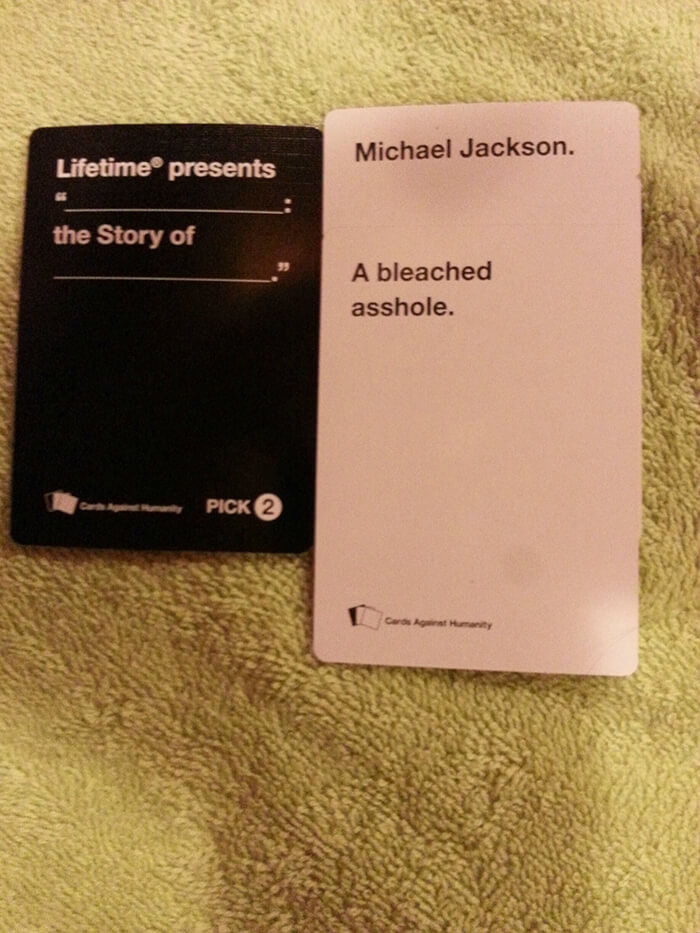 11: This is very true, Batman is the man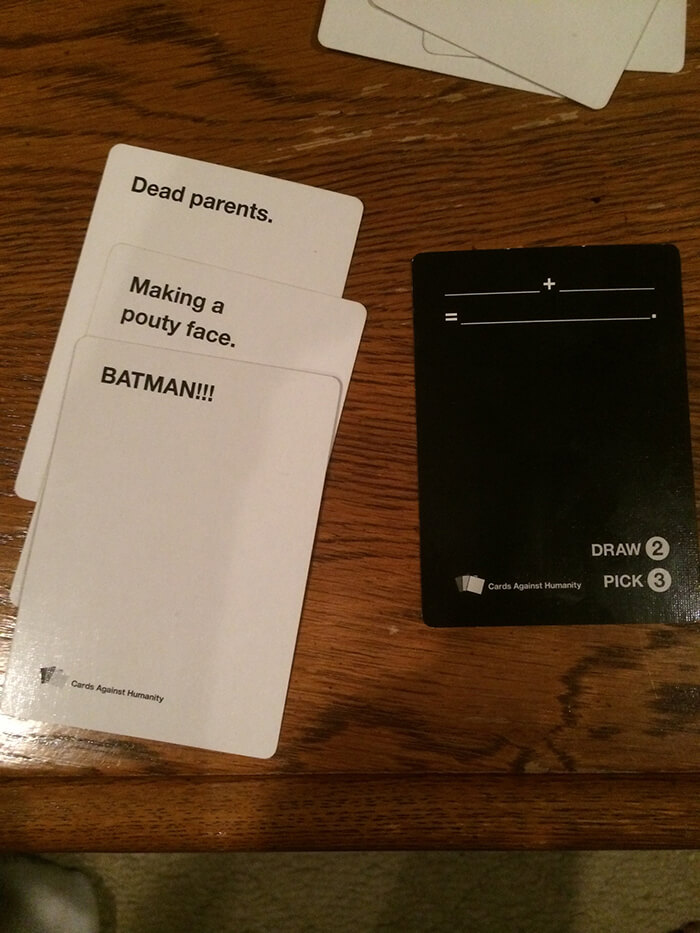 12: This is very racist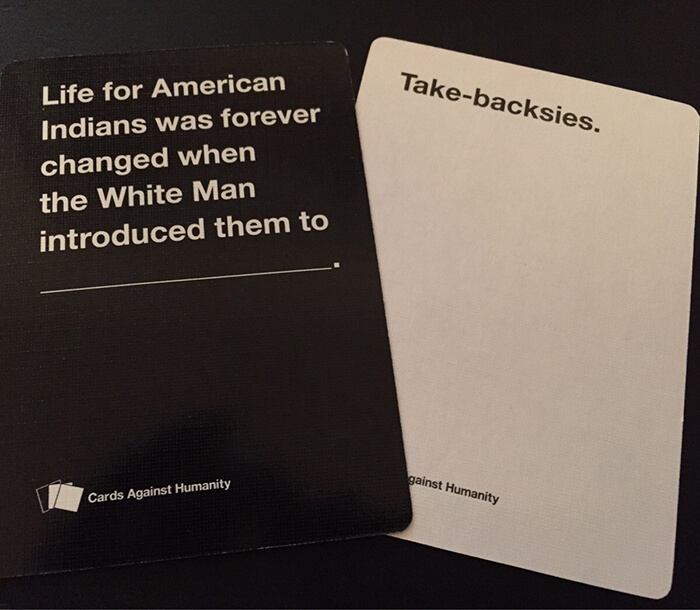 13: Hakuna Matata – let it go man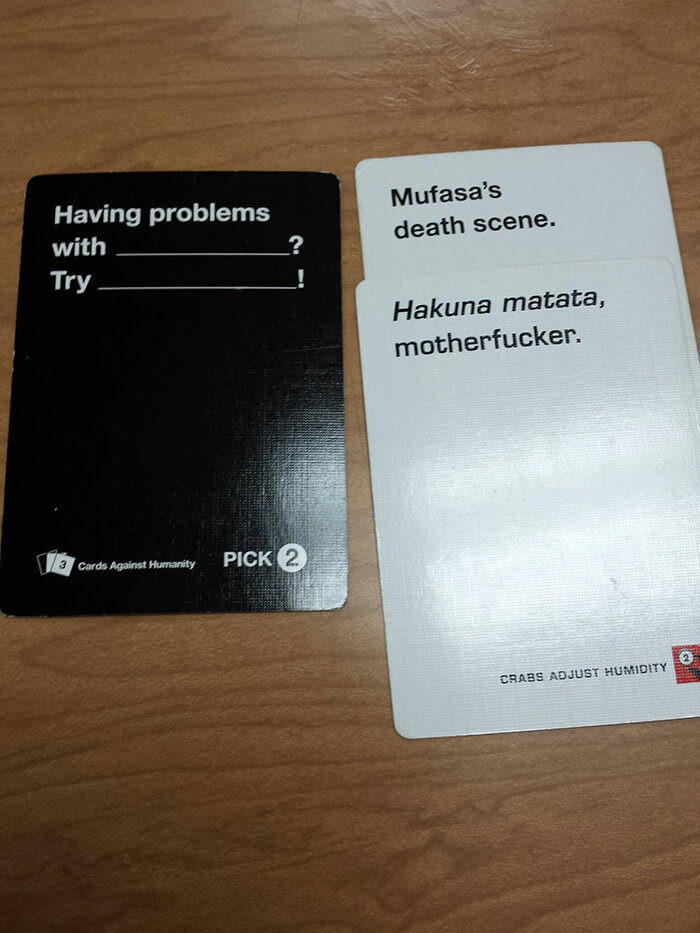 14: Saying i love you could lead to problems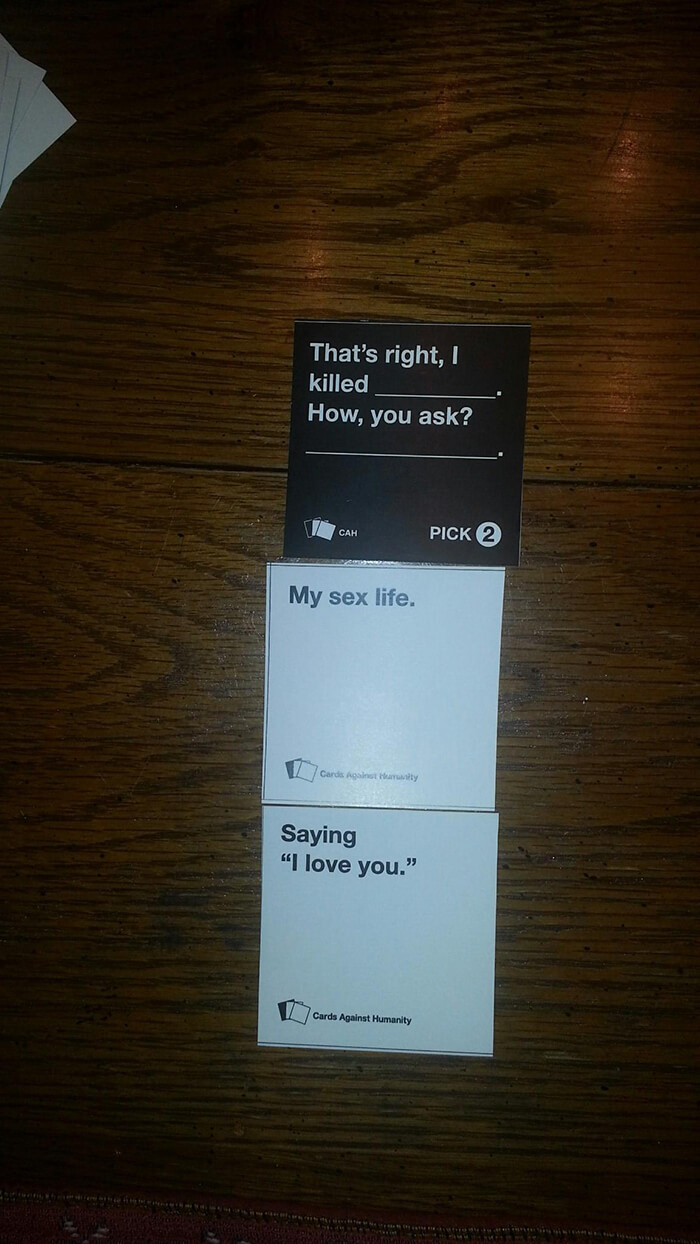 15: Peace and quiet is the best combo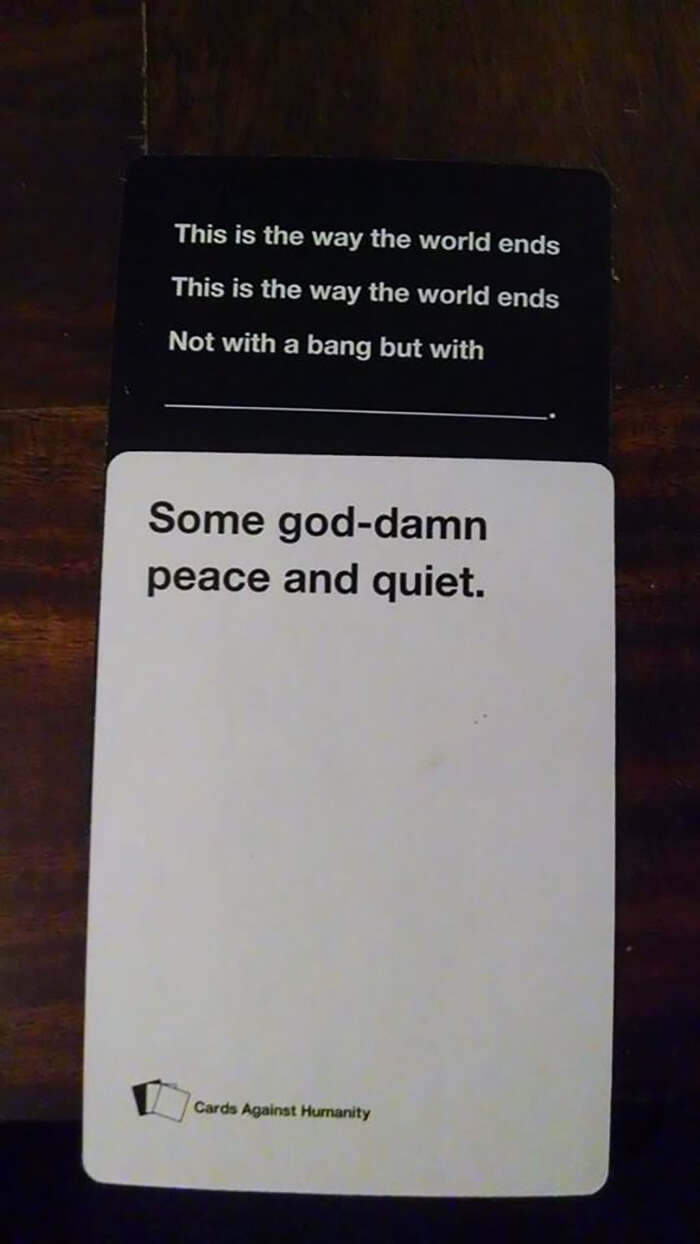 16: This is how politicians think apparently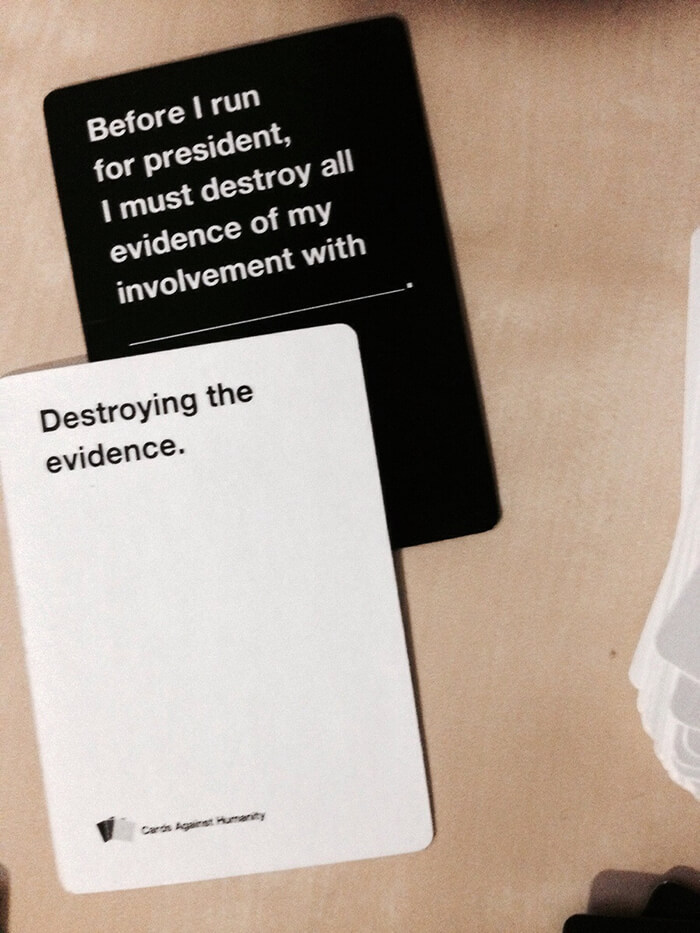 17: Spoiler alert for the movie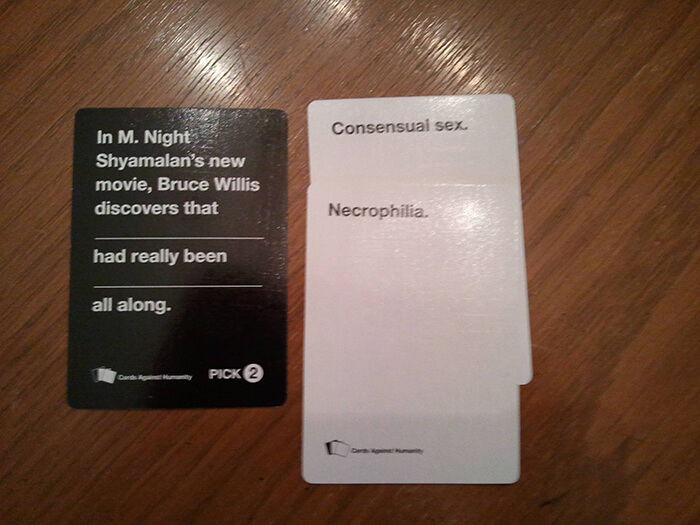 18: Oh man comeon, this is gross!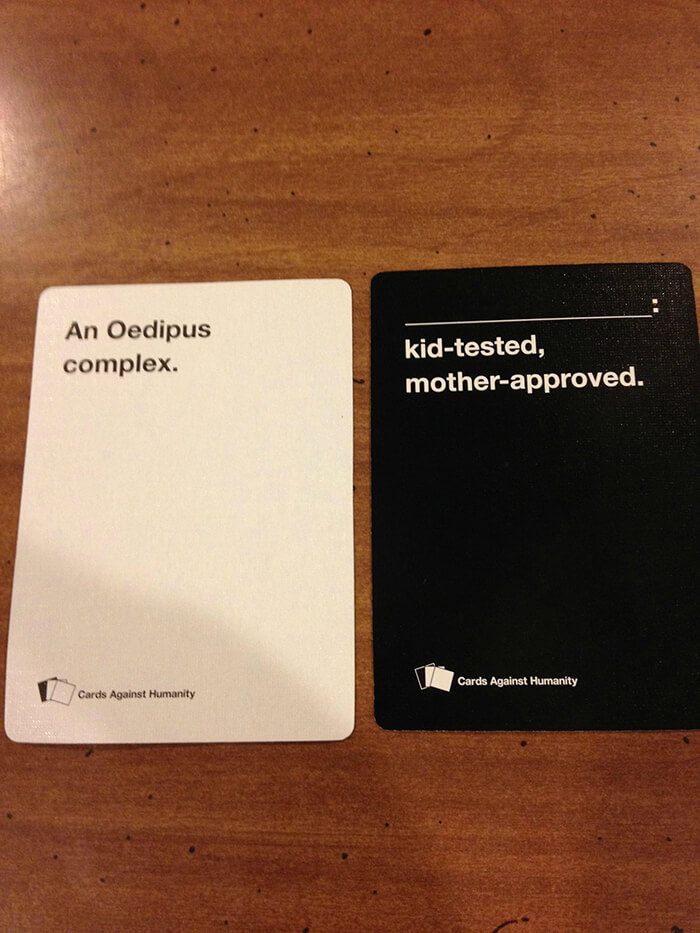 19: The whole point of the cards against humanity game is to create these hilarious combos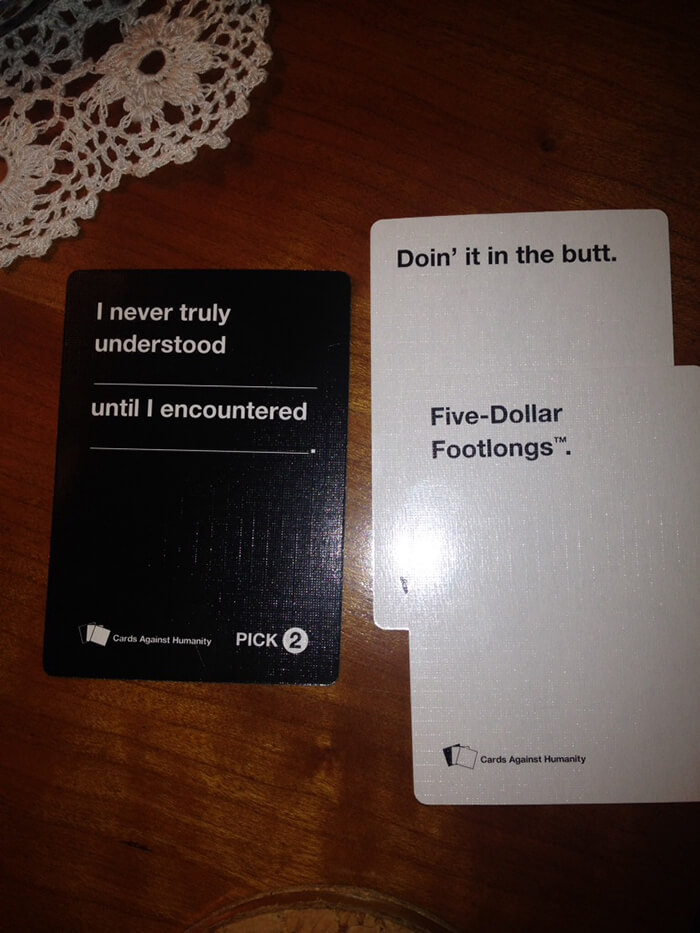 20: HAHA!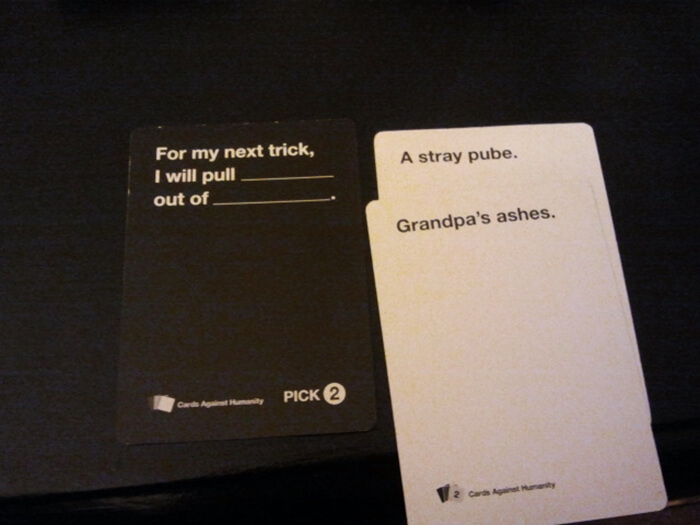 21: This is meant for adults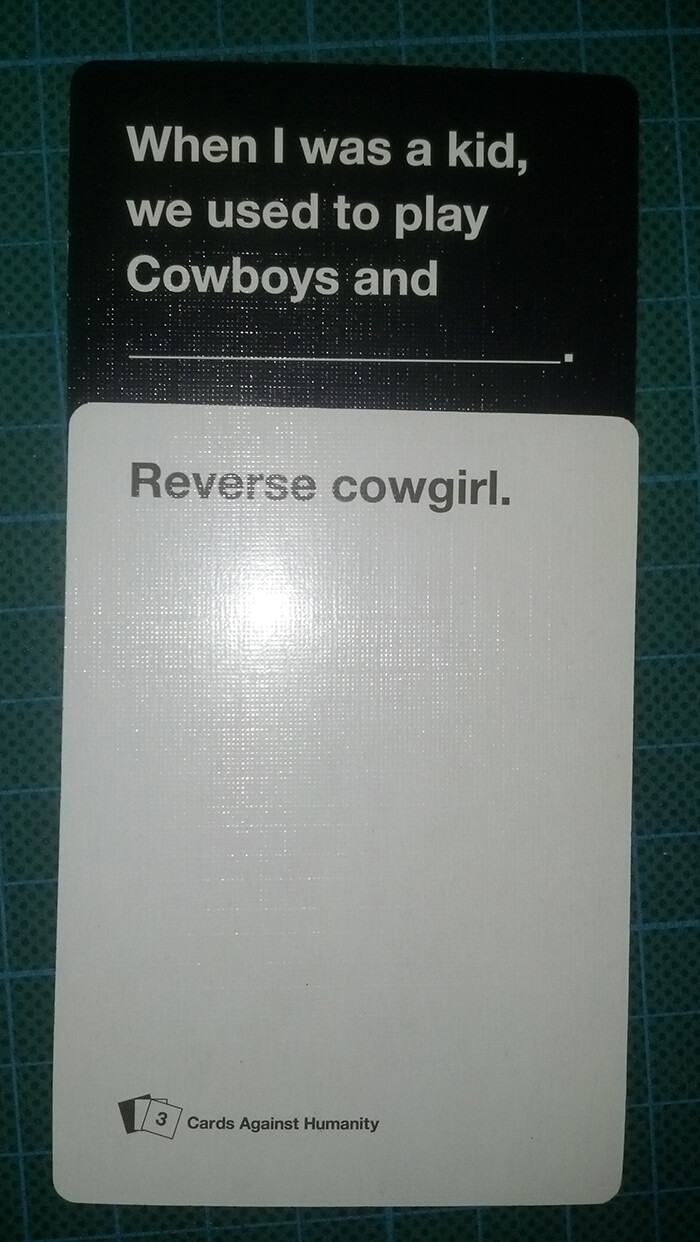 22: This just goes on and on, the combinations are endless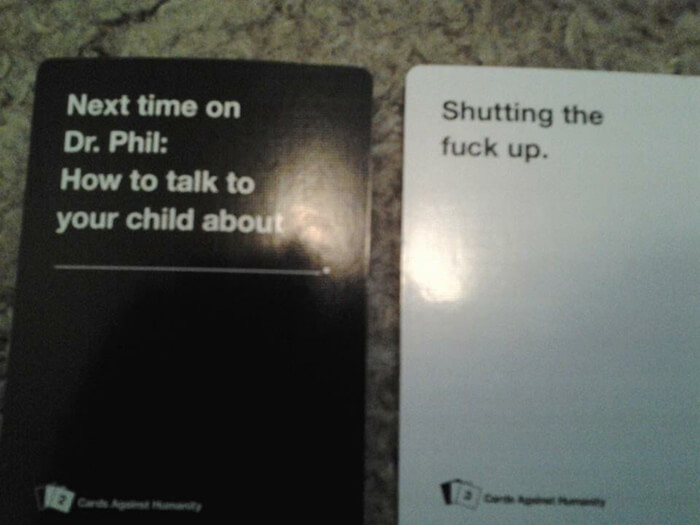 23: No Grandma! NO!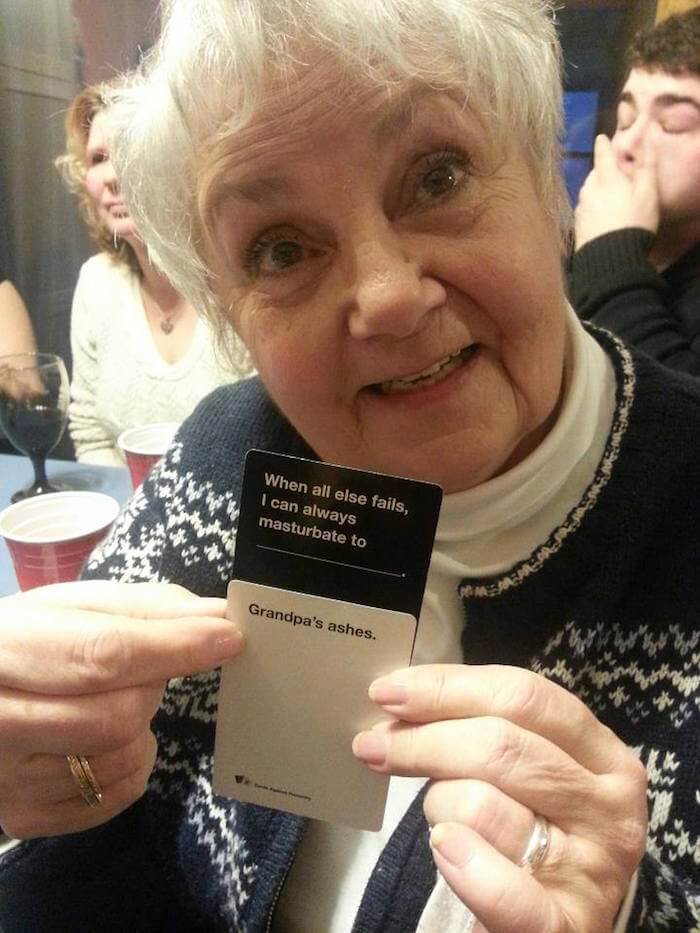 24: Damn you John Wilkes!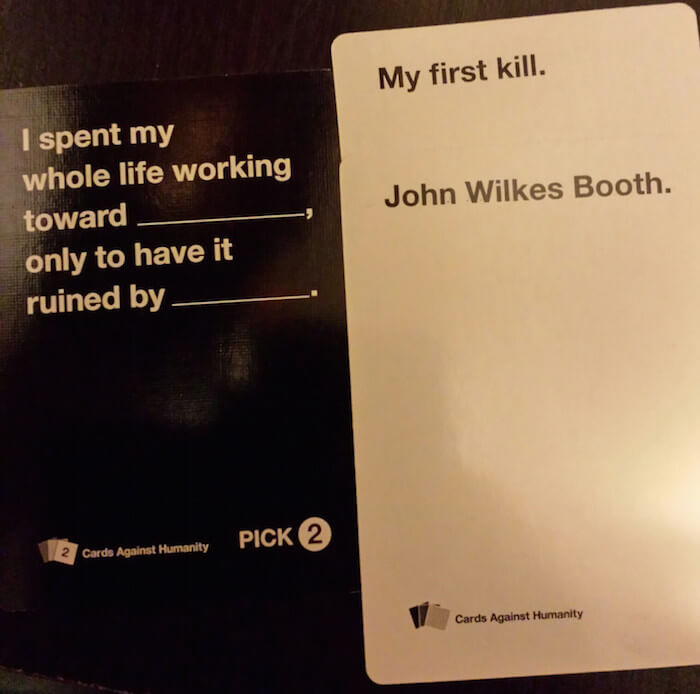 25: NOOOOOOO!!!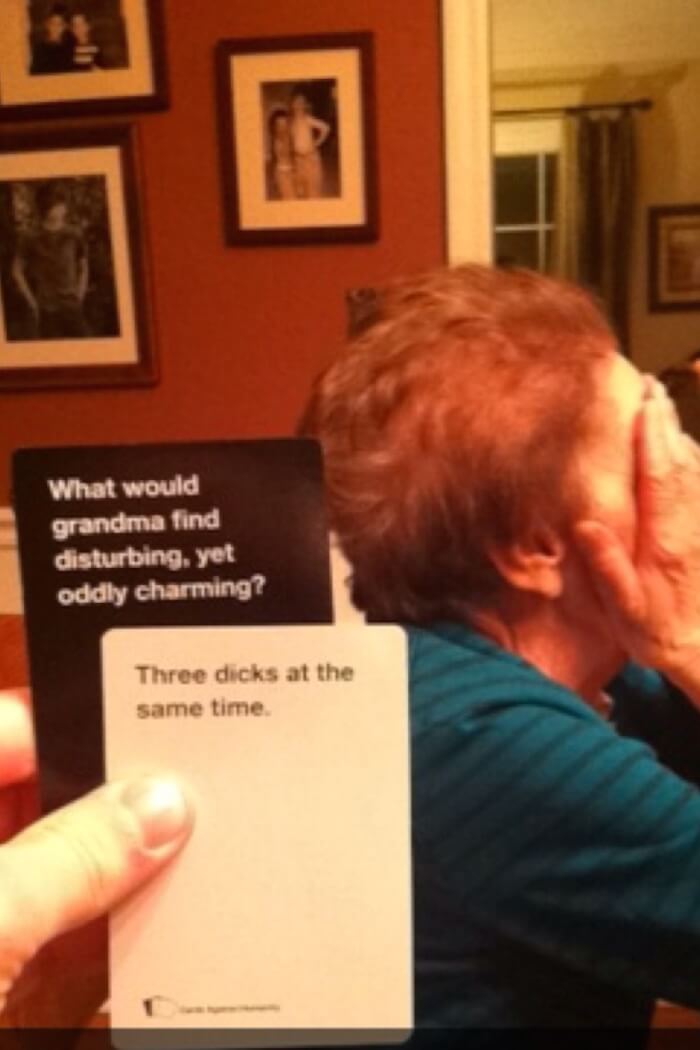 26: The game could turn dark pretty fast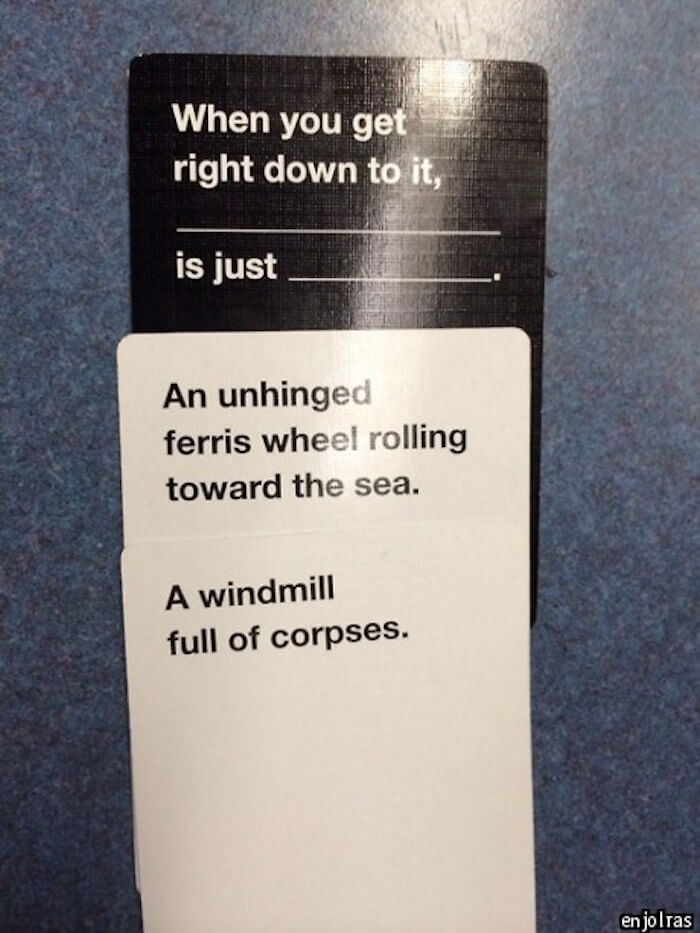 27: OK, never make fun of cancer. Got it.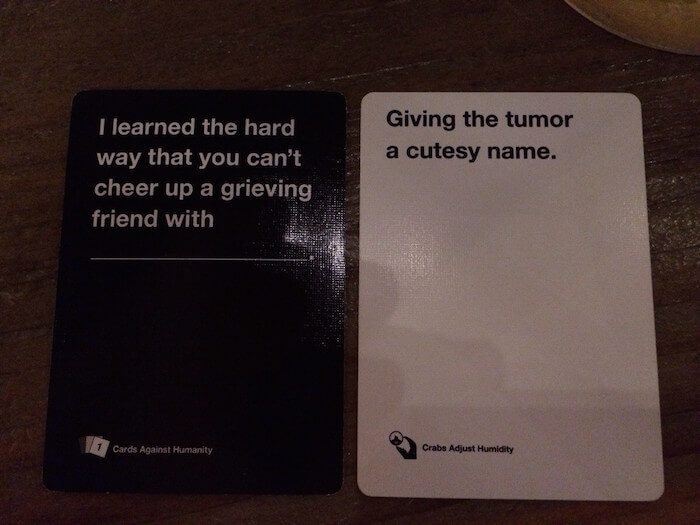 28: It hit the number one spot on the Billboard chart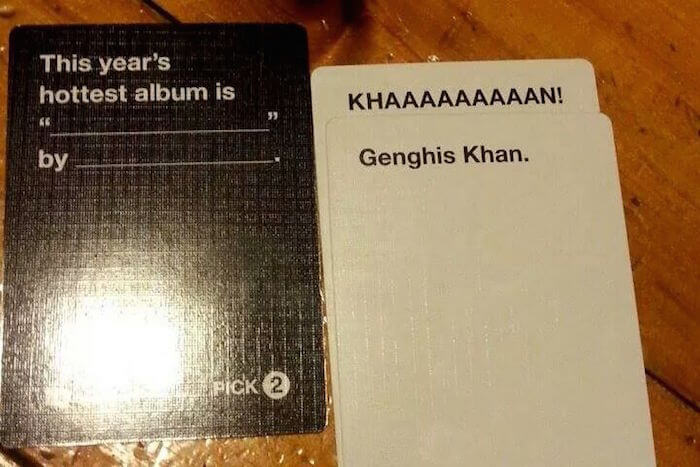 29: Batman is a returning theme here
30: And you don't want to be around me when i'm in my Hitler mode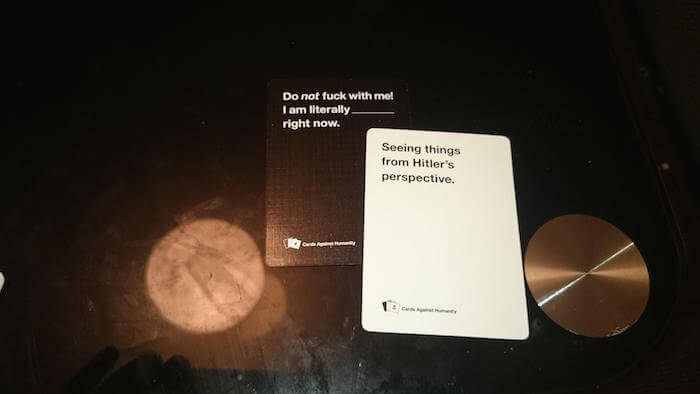 31: Someone really should have said this in time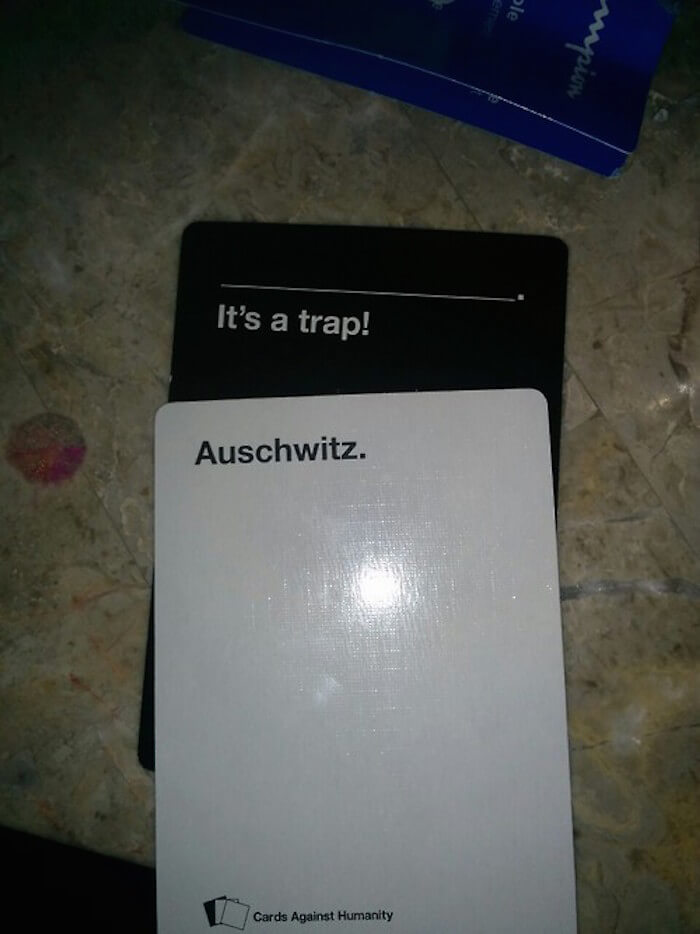 32: When you're right, you're right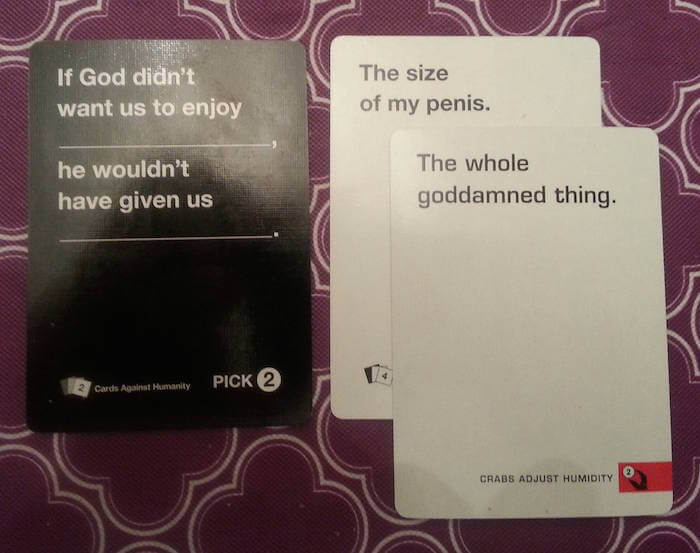 33: What's the deal with those midgets?!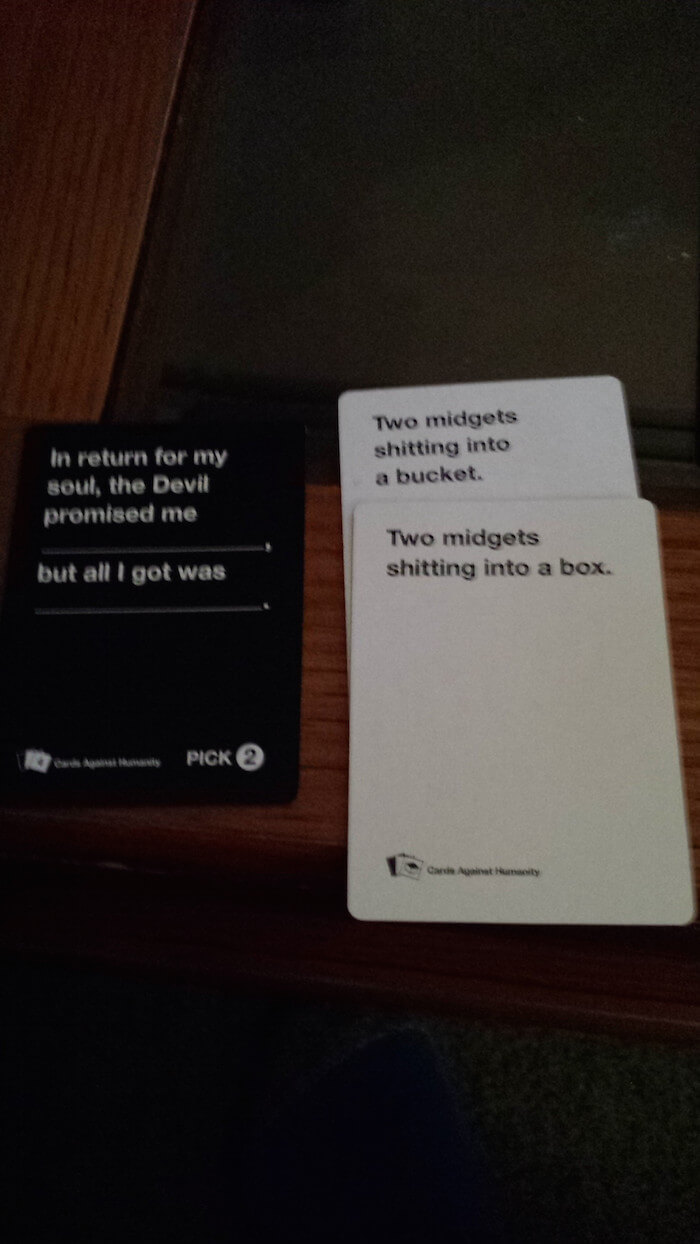 34: Another great cards against humanity best combos example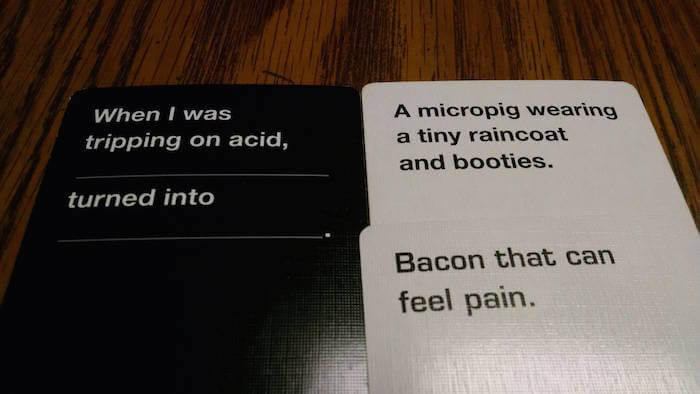 35: You never want to be a box, remember that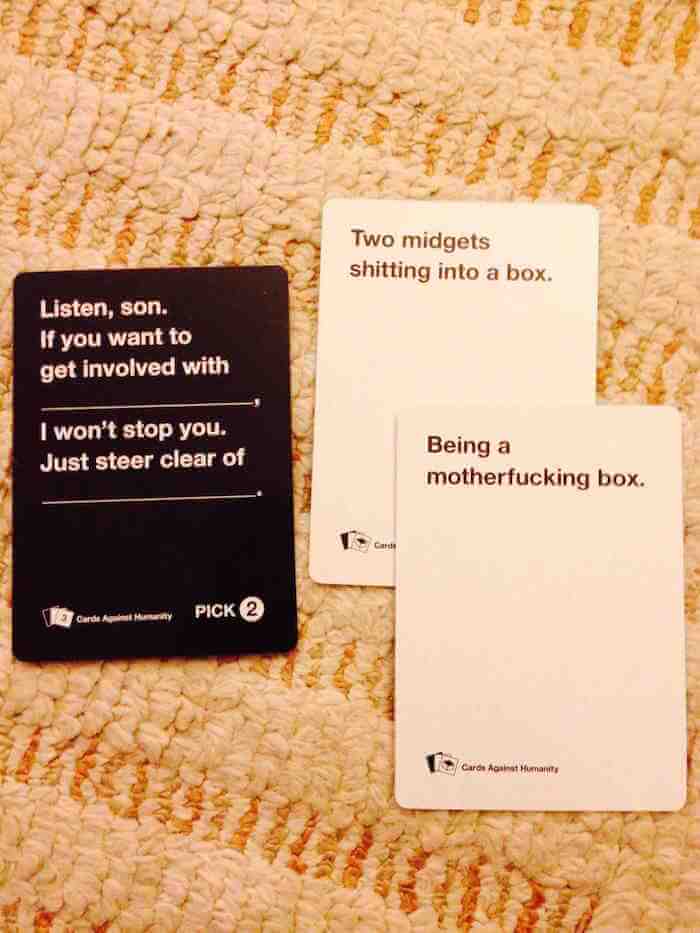 36: I am a killer, that's what i am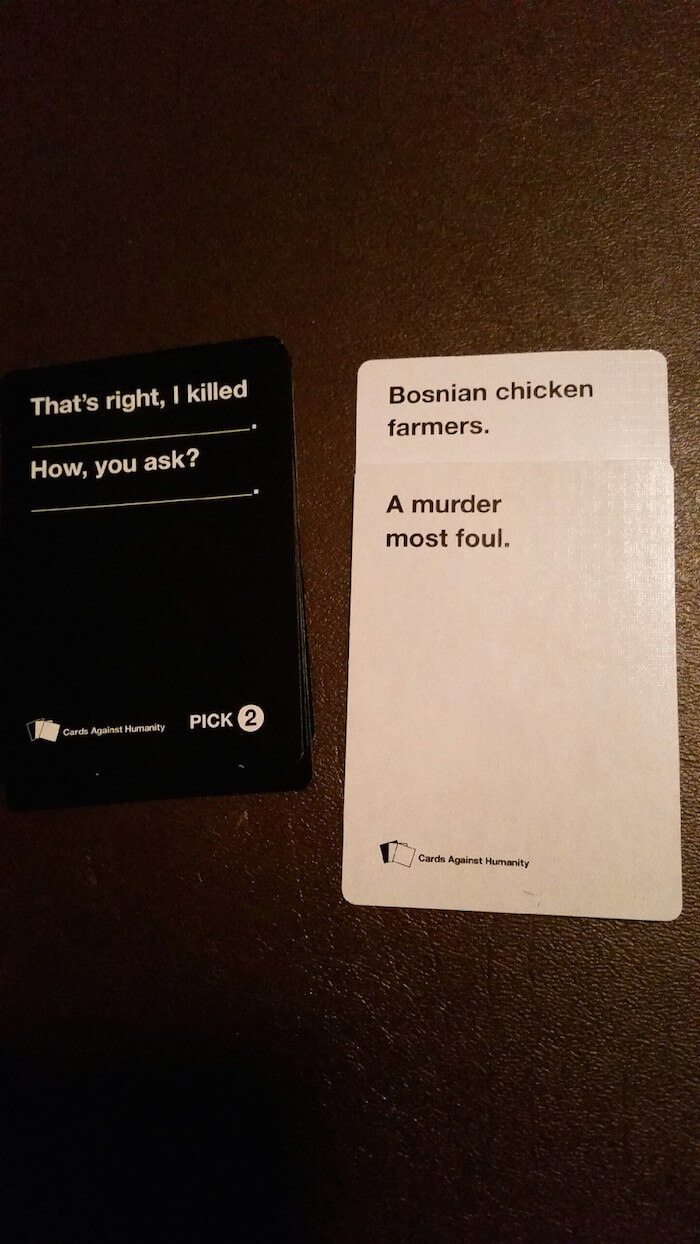 37: Barack Obama is neither white or black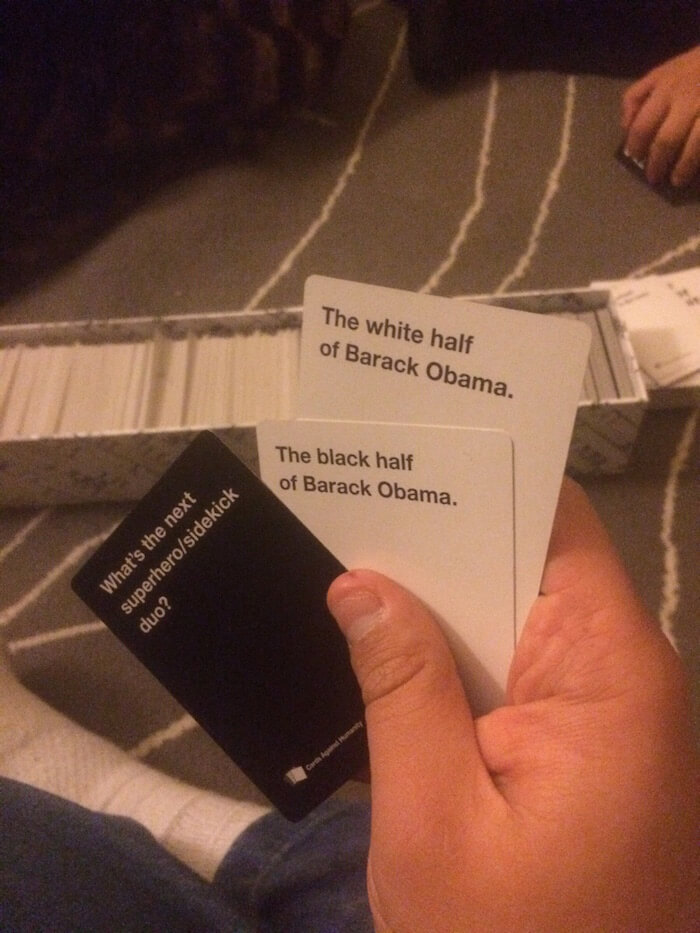 38: Is that baymax?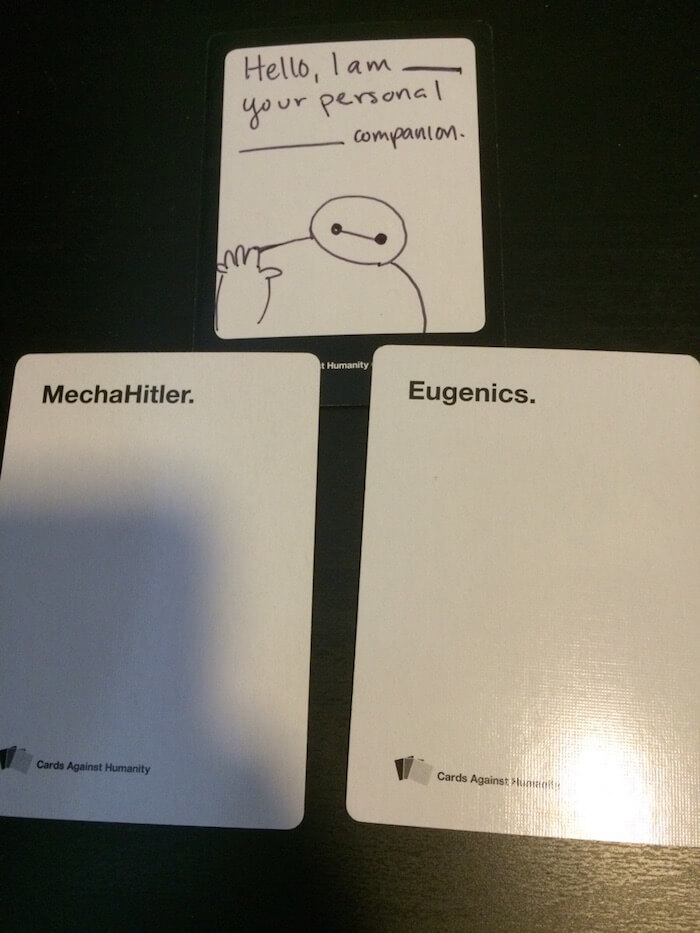 39: Mr Clean is a good thing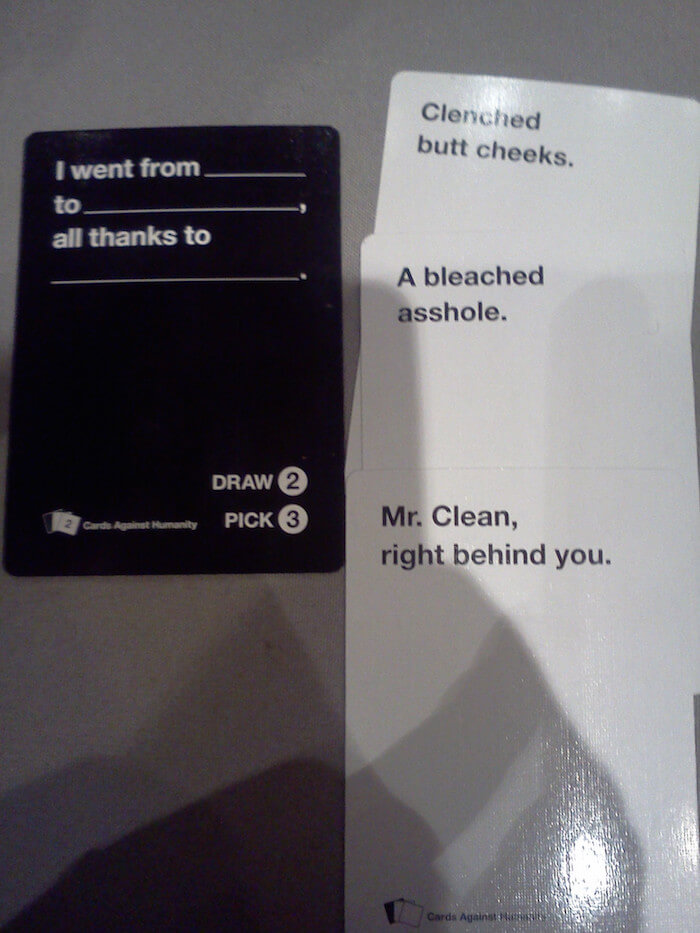 40: Sometimes it seems like god doesn't give a shit right?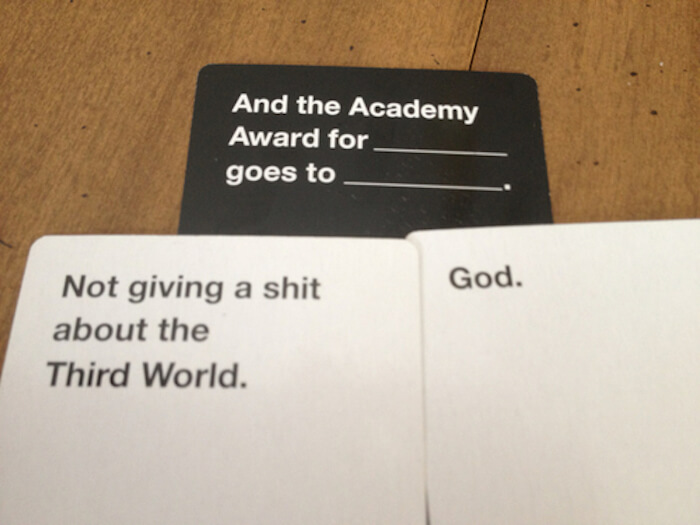 41: When you think about this way, it kinda is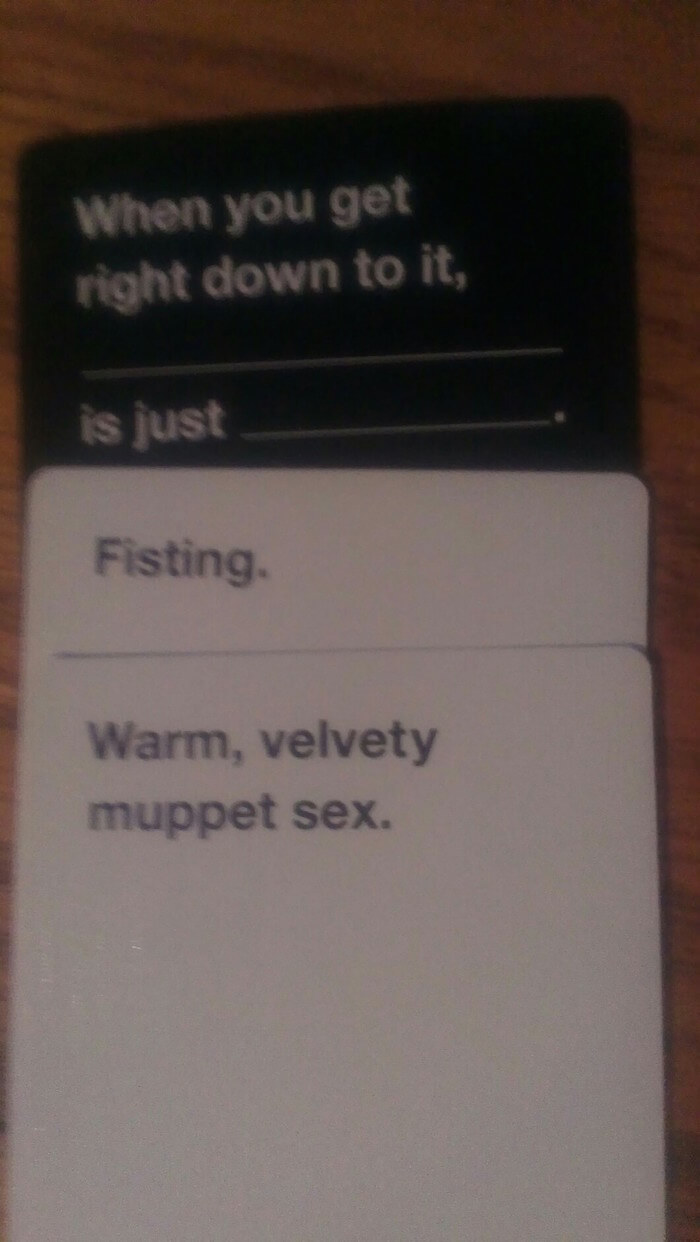 42: Having problems with Samuel l. Jackson? Trying to shut up works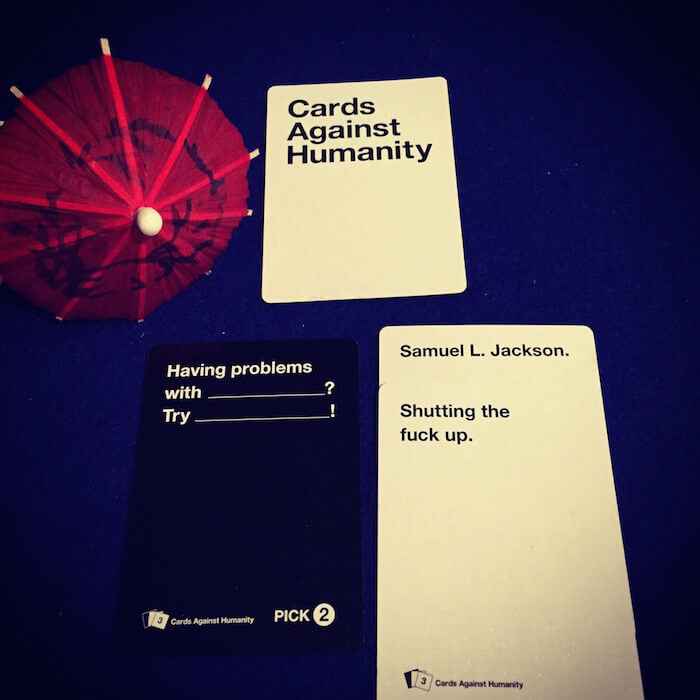 43: Absolutly nothing!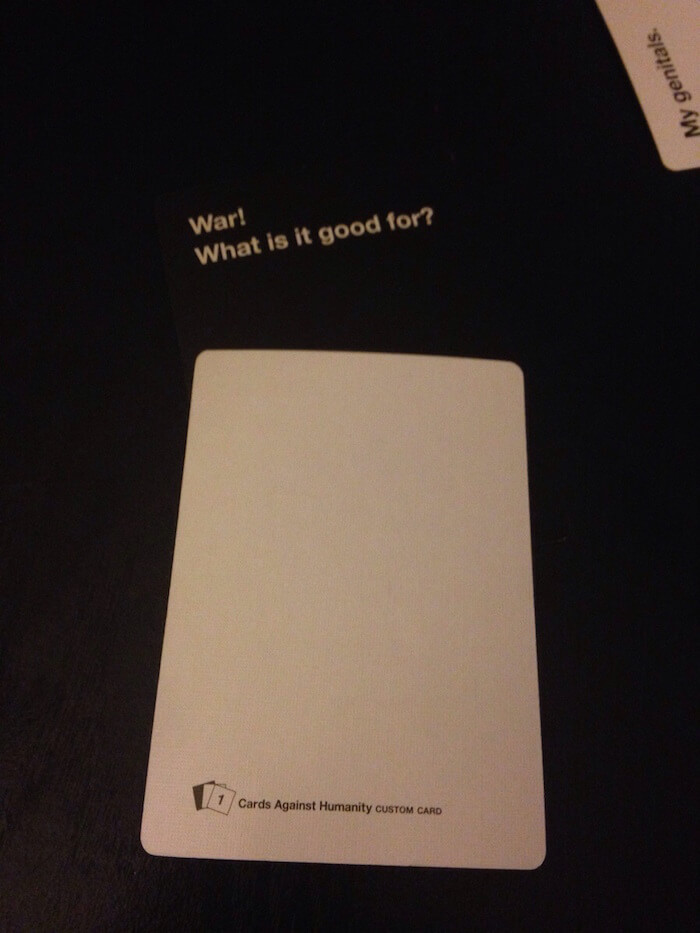 44: What's fun until it gets weird? This game!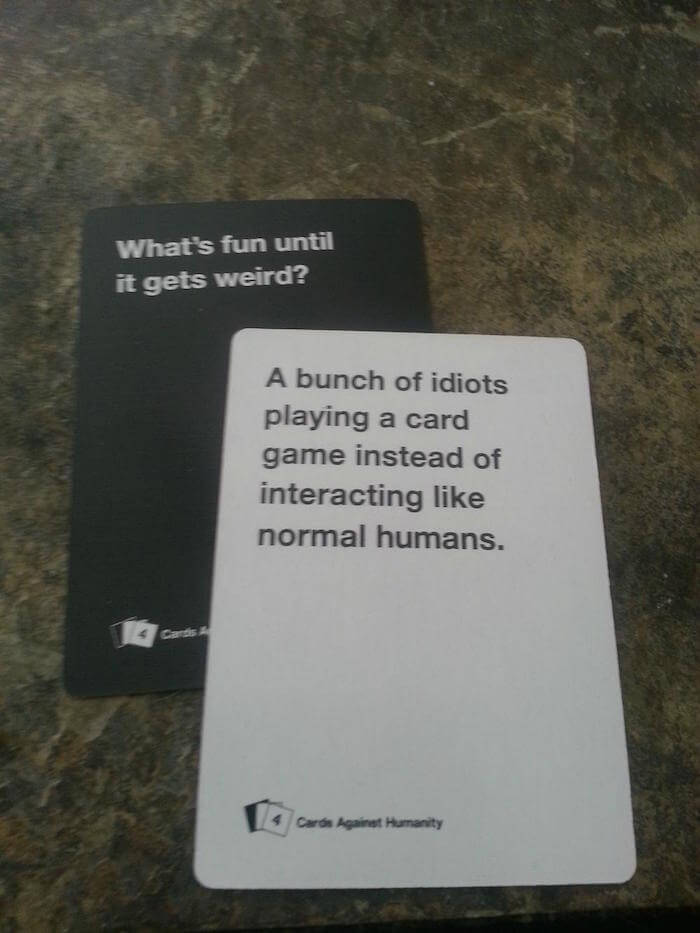 Share these cards against humanity best combos to compare them with your friend's results