Years are passing and time goes by and there's nothing anyone can do about it, we can only try and make our time here more pleasant. That's the fact and that's the same for all of us. The world is changing, people are changing but what remains as a constant in the time and defying the change is love.
True love is the only one thing in the world that can say I don't care for facts. The time doesn't mean anything to it, and it just doesn't care – it remains proudly, same as ever, in hearts of the happy couples showing itself through their eyes and through their couple pictures.
Here is the gallery composed of couple pictures that have been together for a long time. You can notice how their physical appearance changed with time as they were getting older, but something sure remained the same. Maybe that's the reason they've chosen to take photos in the same place after many years. Look carefully, it's not just the place which is the same after all that time. It's also their ever lasting love.
Share with us if you have some similar photos and share this gallery with your friends who might have this interesting photo expressions of their ever-lasting love.
1. First met when they were 3, she was the girl of his dreams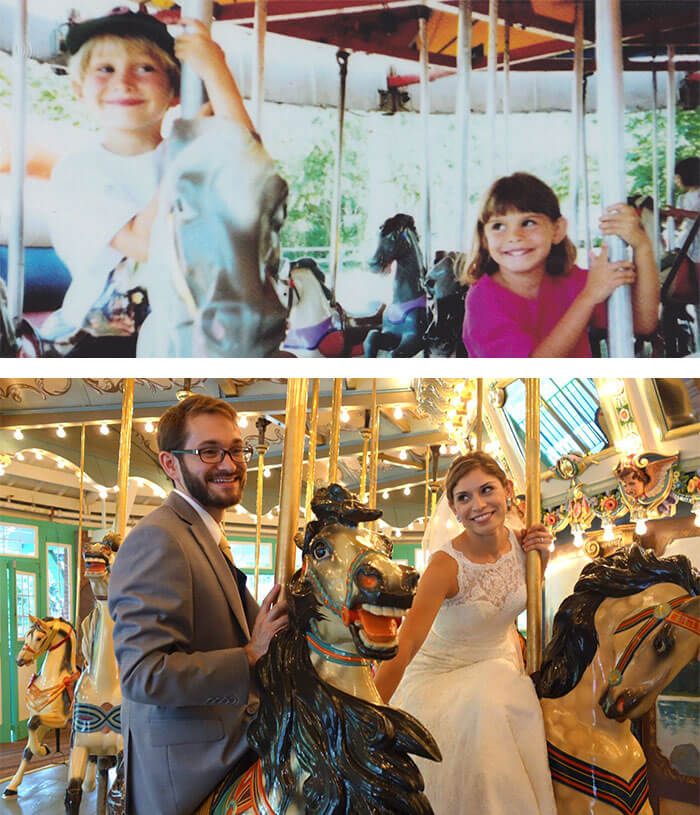 Couple pictures #2 Recreating their marriage photo 70 years later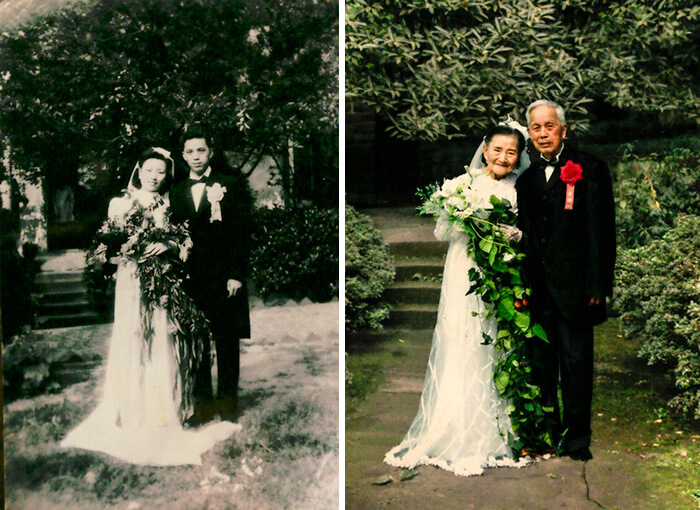 3. Queen Elizabeth and Prince Philip share the same smile 60 years later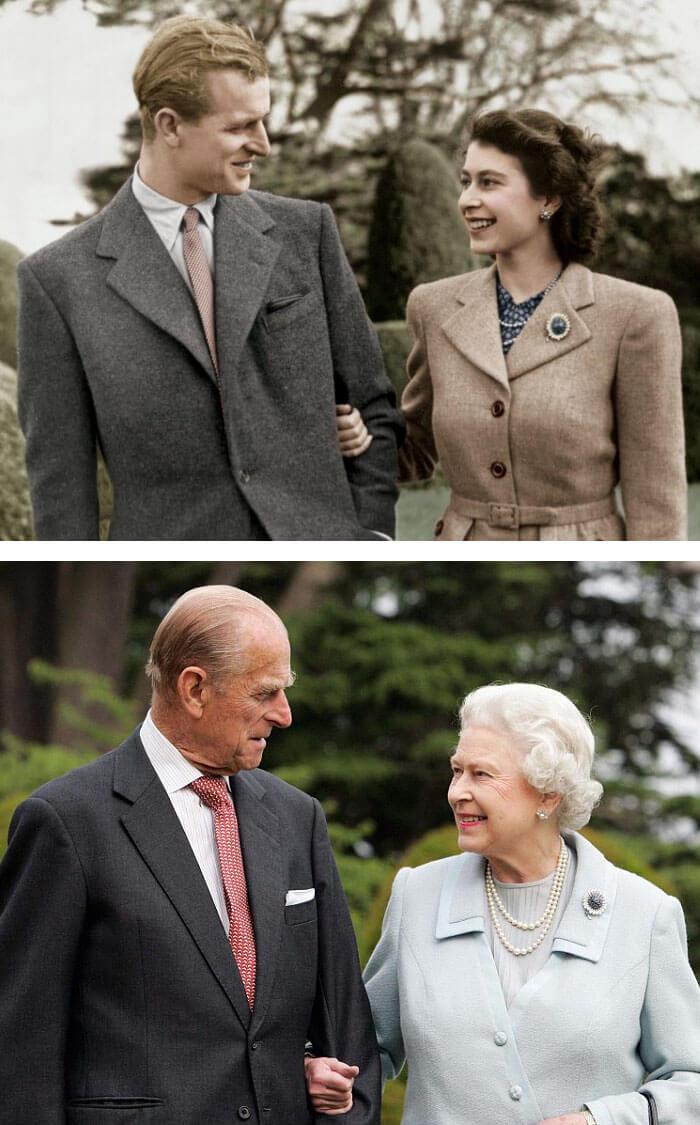 4. Celebrating their 60th anniversary with the same couple picture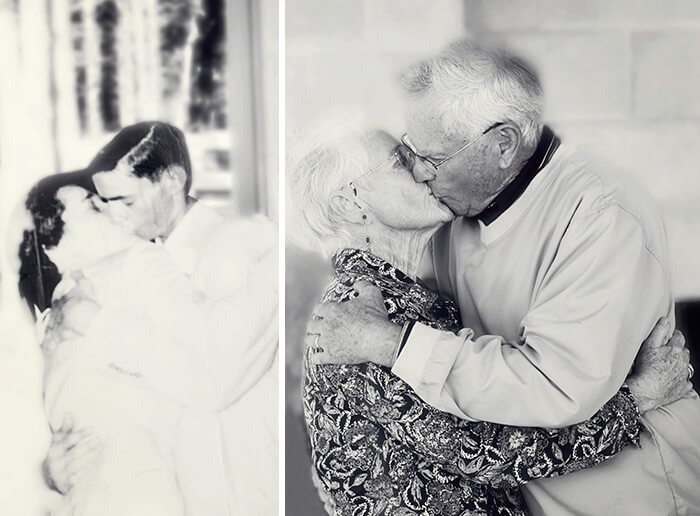 5. Wife wearing the same dress 20 years later, awesome!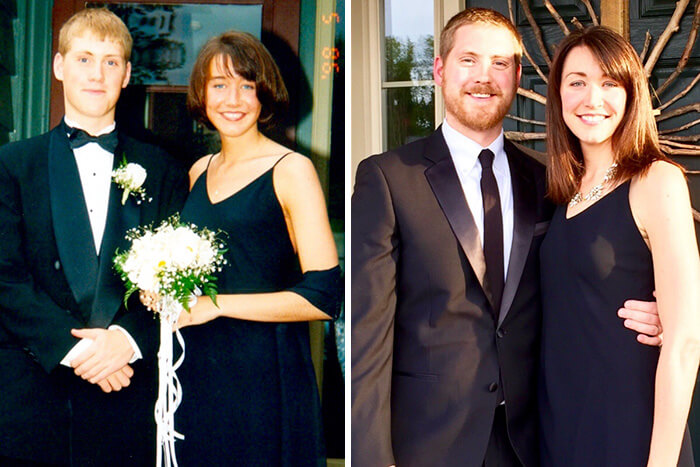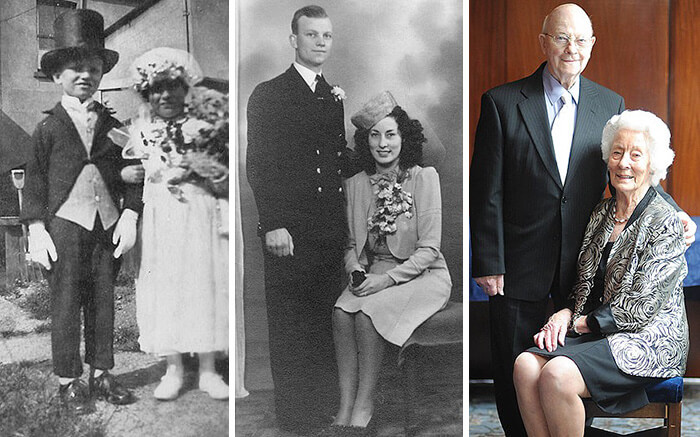 7. They were the flower girl and ring bearer 20 years ago, now they got married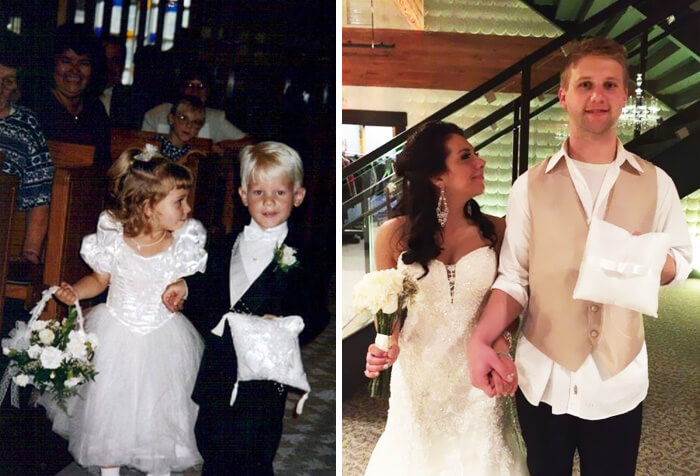 8. Couple recreated their wedding photo 40 years later
9. Met at primary school, now they're married and have a son of their own.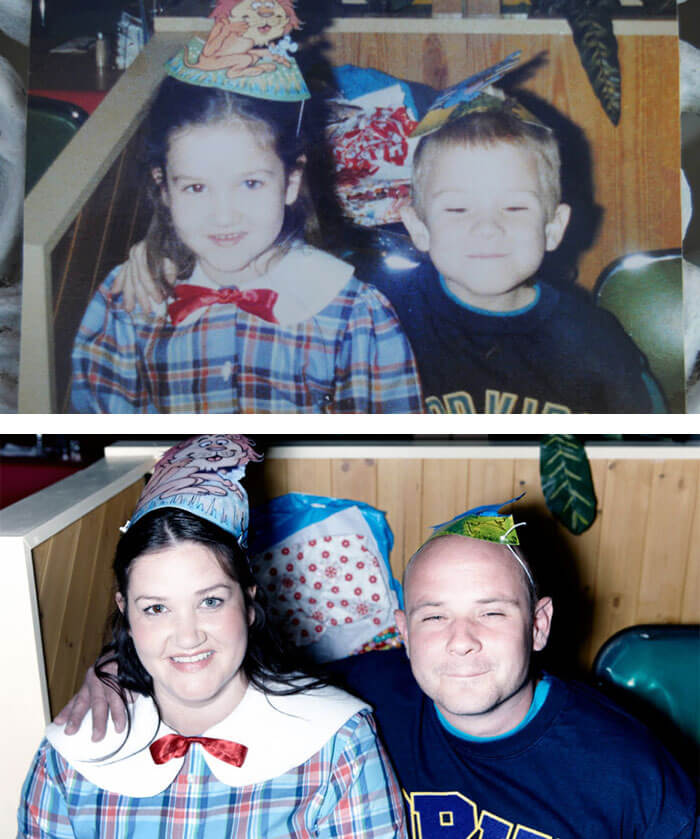 10. Born 11 days apart, started dating 23 years later, got married in 2015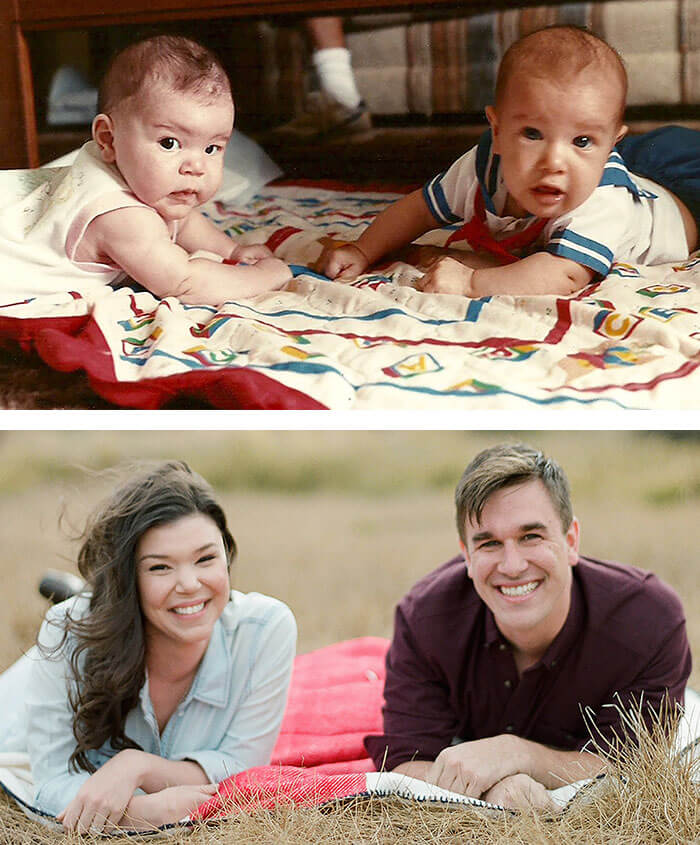 11. Recreating their wedding photo with the same dress 45 years later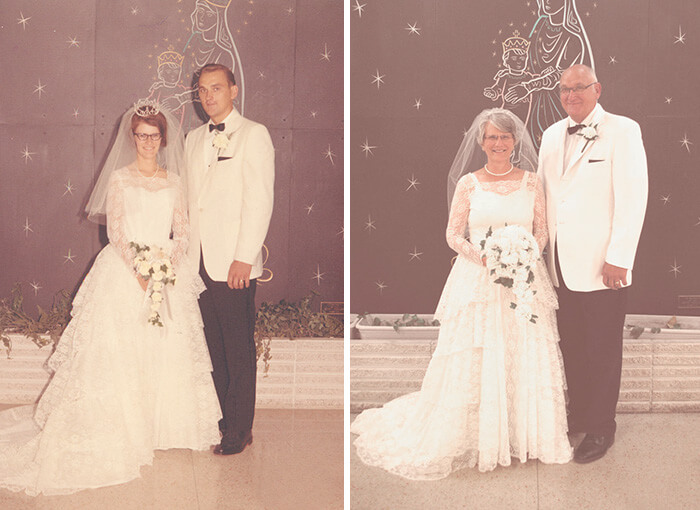 12. Loving couple picture, then and now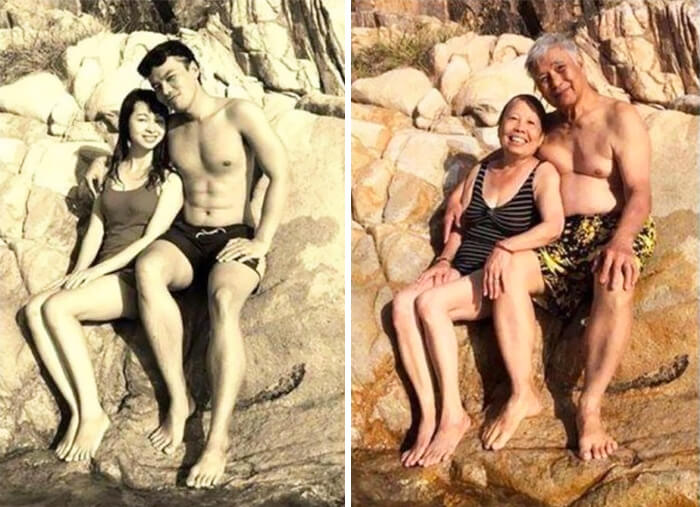 13. Buenos Aires, 1970 and 2010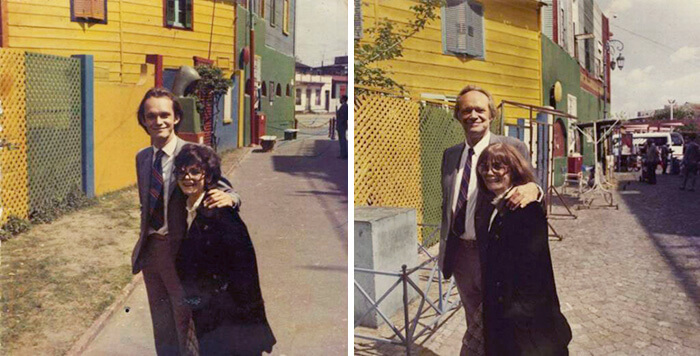 14. The car survived all these years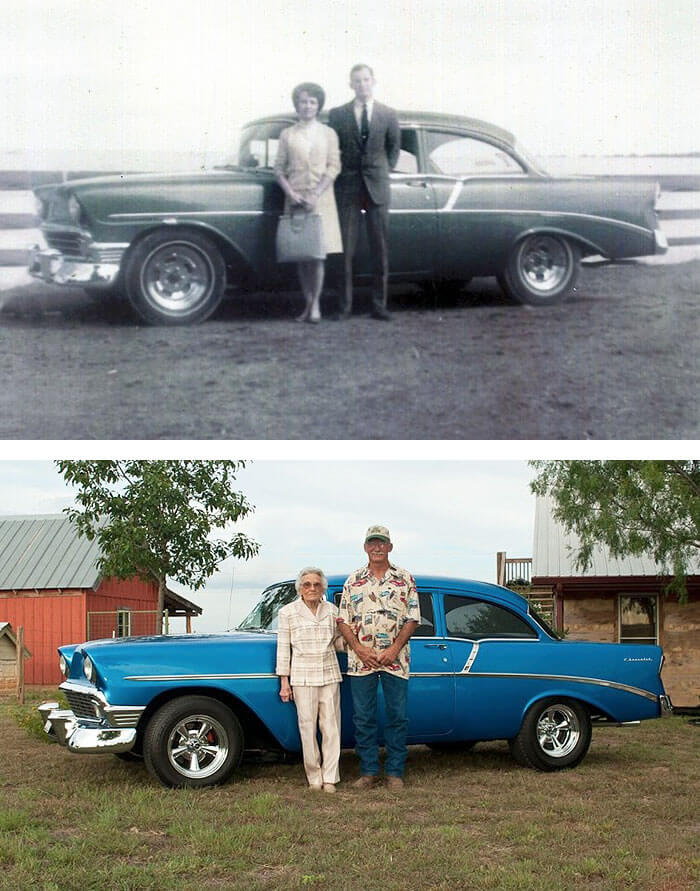 15. 44 years after their wedding they did it again, with the same dress!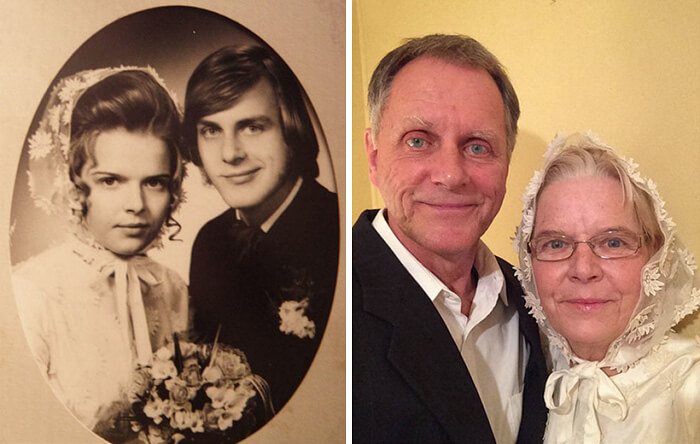 16. Grandparents, then and now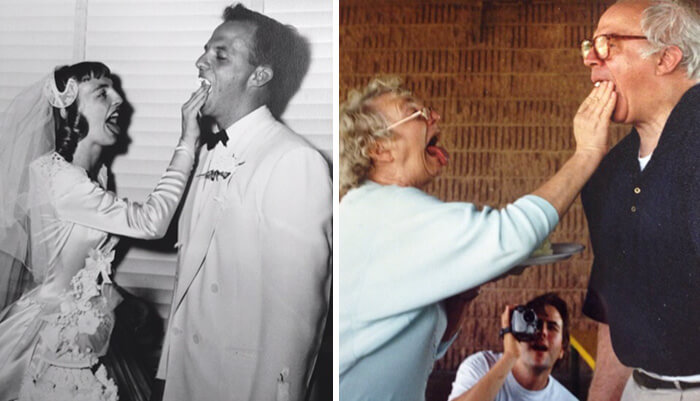 17. Still in love, same picture, same place, 32 years later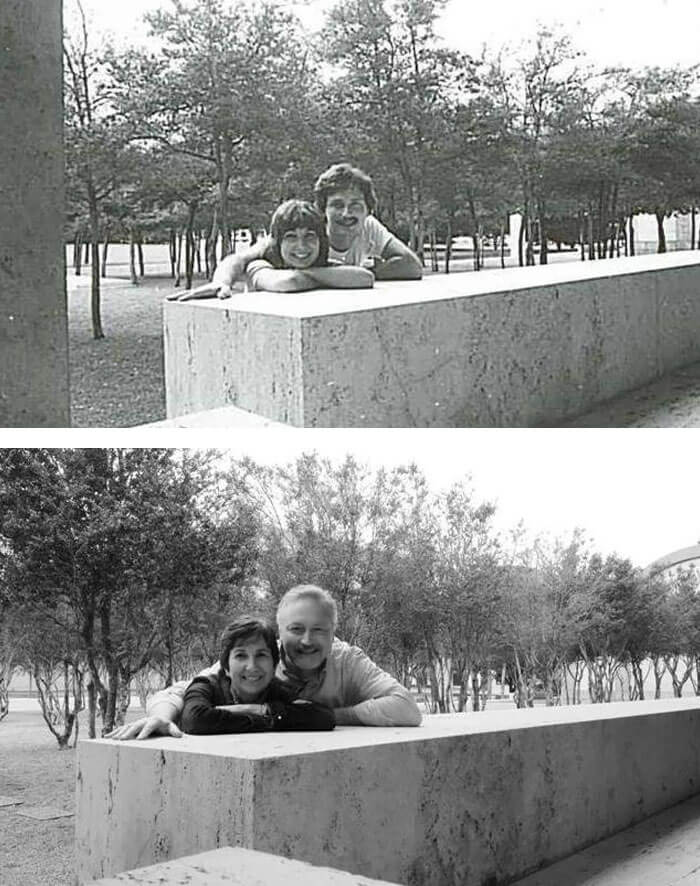 18. Couple in love, on their wedding night, and 60 years later.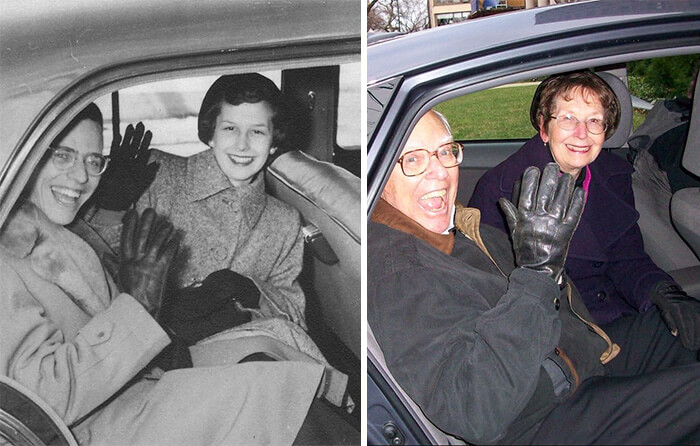 19. Alex fell in love with Adam when they were 13, they are now married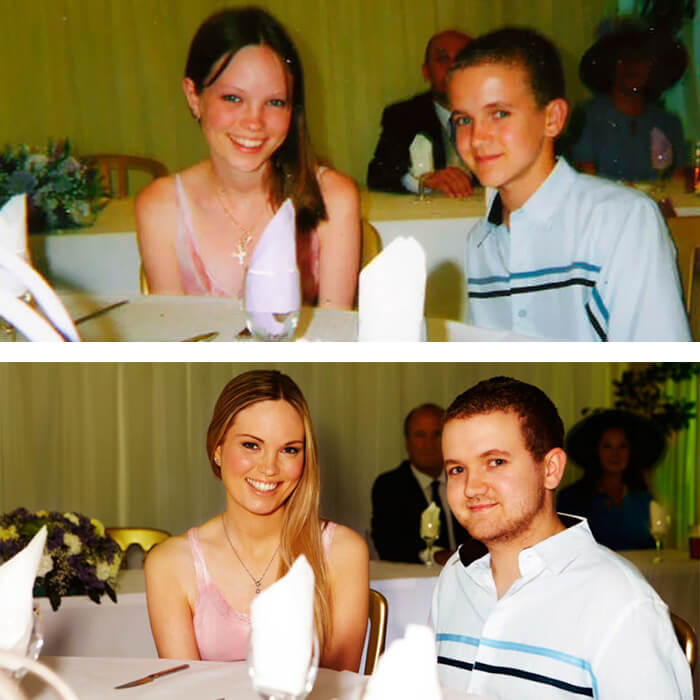 20. Taking an olde west picture 20 years ago and the same one now.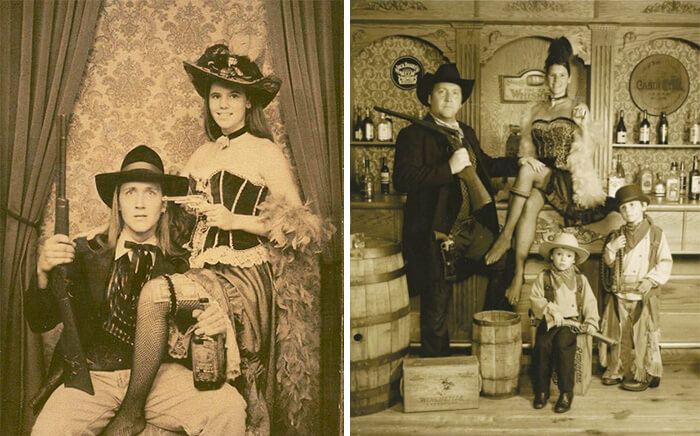 21. Recreating their wedding pics from 1975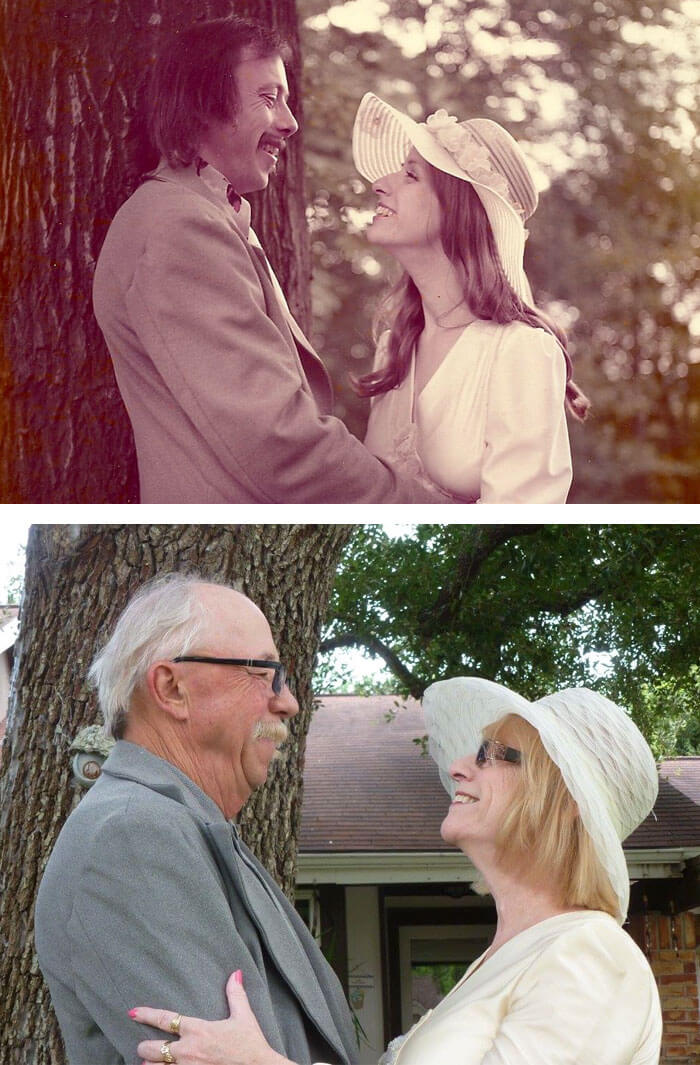 22. 1988 and 2014, same photo, same awesome couple!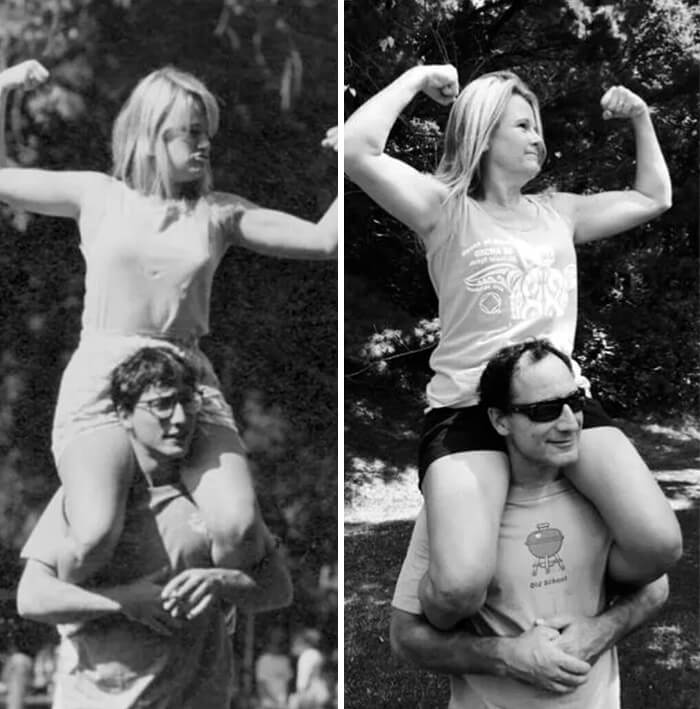 23. Couple creating the same wedding photo 60 years later with the same wedding dress, wow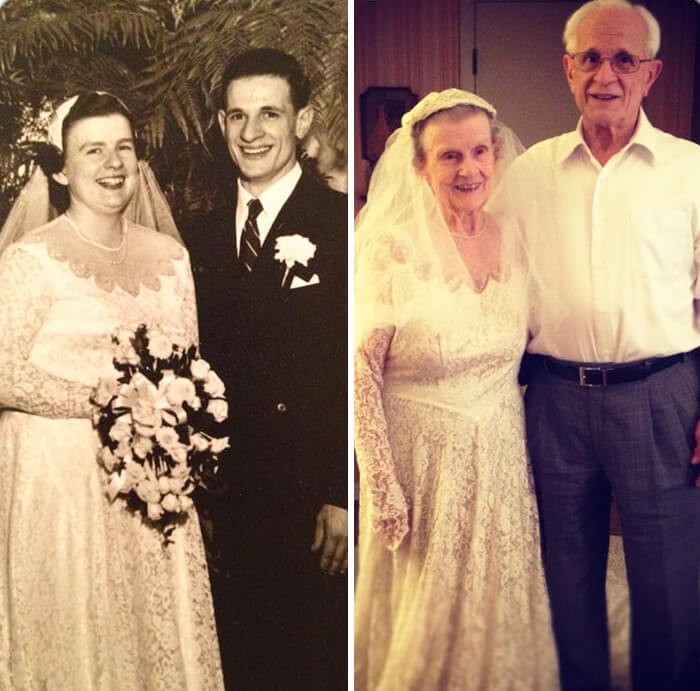 24. Parents and their own wedding and in their daughter wedding. Priceless.

25. Recreating their old picture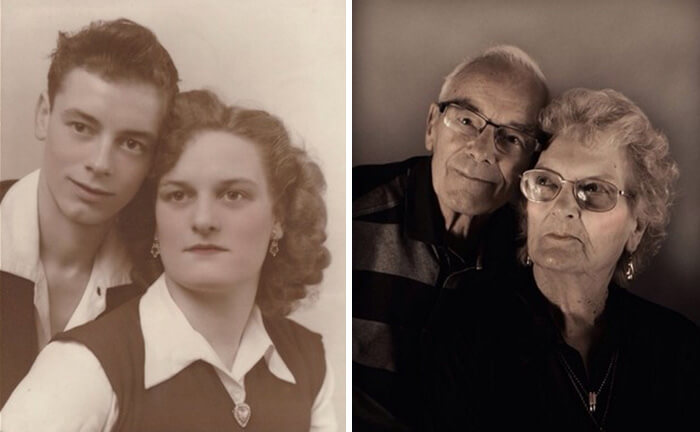 26. Parents passed by San Francisco in 1982 and again 32 years later.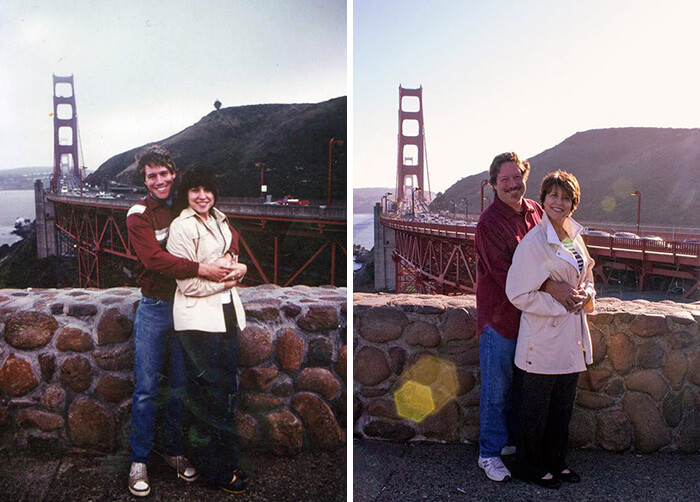 27. They spotted each other at school, now they're married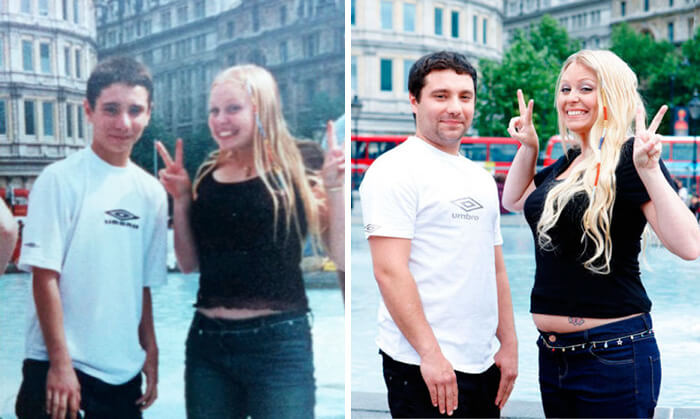 28. Lucy met James when they were 11, they are still together now and they're 31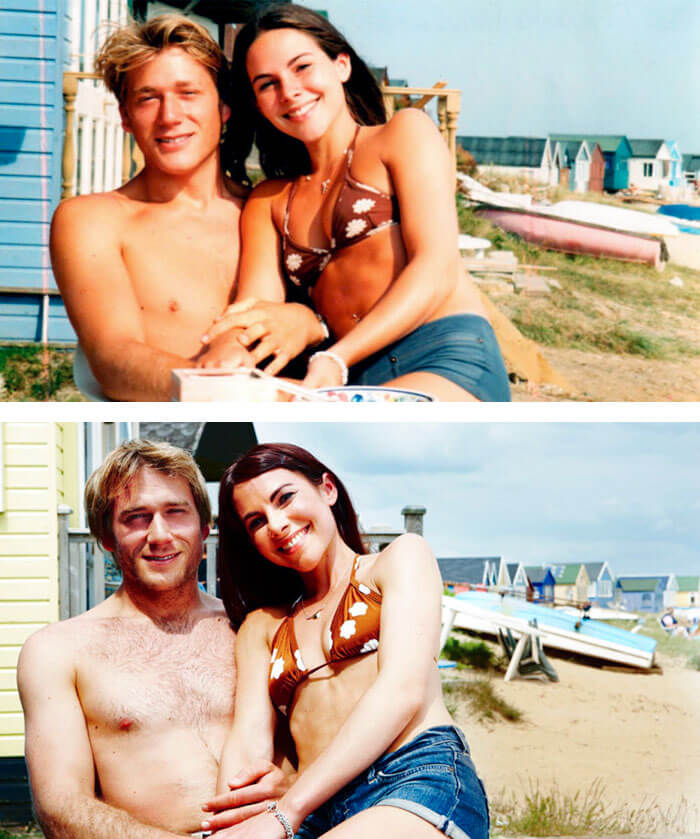 29: Then and now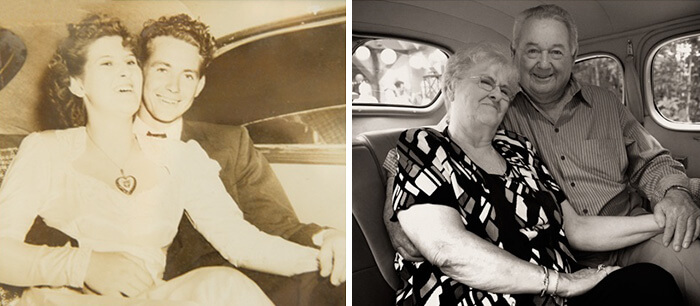 30. 6th grade, 12th grade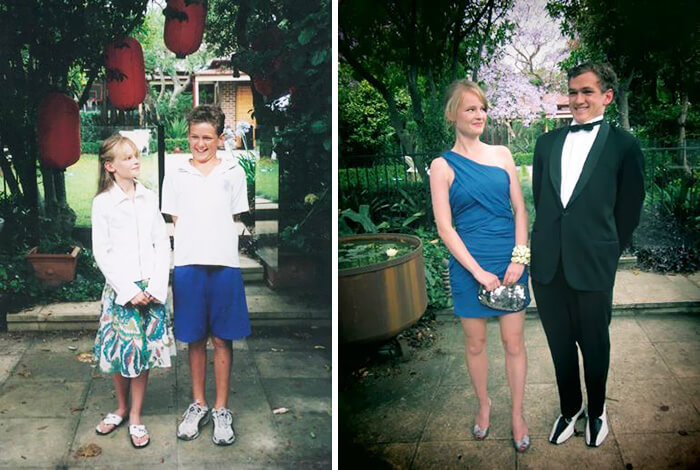 31. Senior couple recreating their couple pictures years later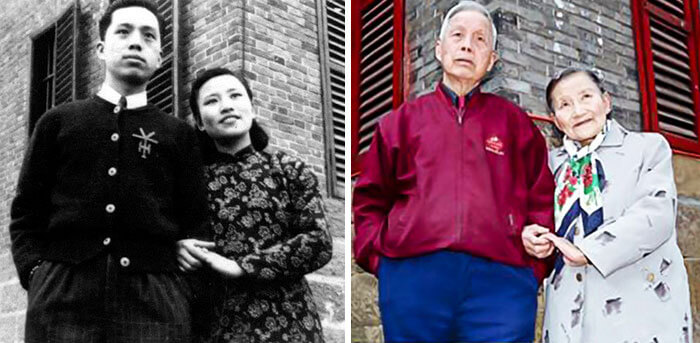 32. Then and now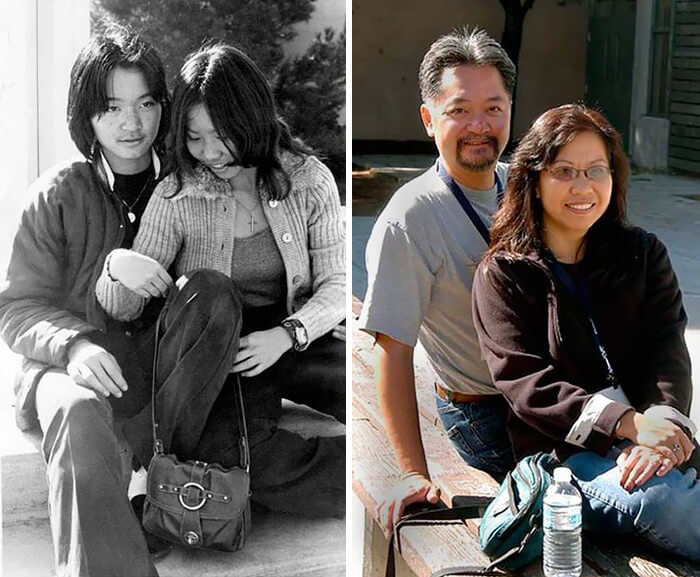 33. Eight years later, same couple picture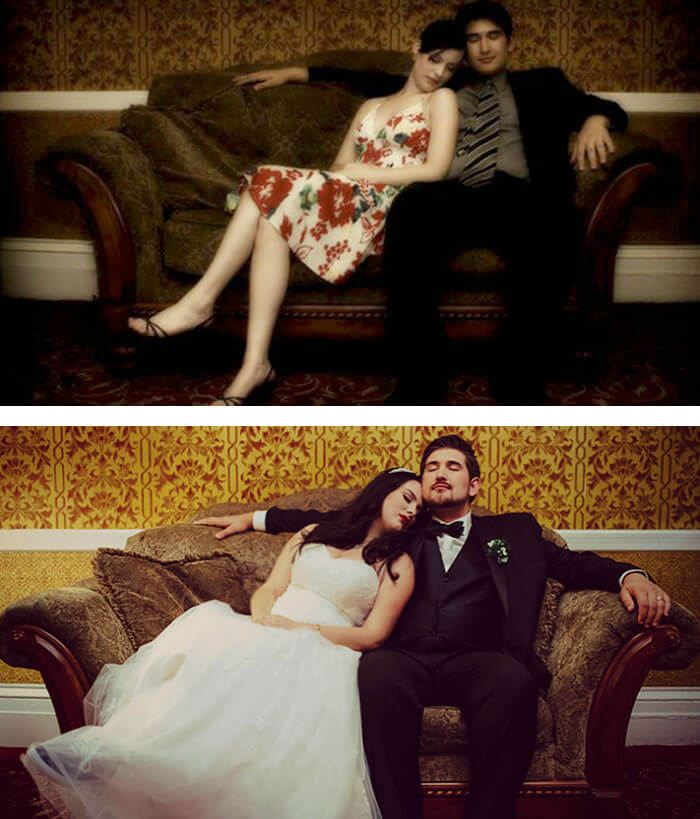 Source: Boredpanda