Meet scout, the 3 year old girl who started a photography project that captured the hearts of many online and around the world. It all started when Scout's grandma, which she calls her Nonnie was sadly diagnosed with breast cancer. At that time the family were looking for ways to keep their minds busy during this harsh time.
When Nonnie's hair started to fall off, Scout began to really worry and her mother decided she needs to put her mind on something else but also teach her that women are fighters! Together they came up with the idea of the Famous & Fierce women photo series to show the strength that women have.
They came up with a list of powerful women they wanted to shoot and Scout learned along the way a little bit about each one. After that they decided which photo to take and replicate and the entire project took just under one year to complete, they went through the diagnosis, treatment and mastectomy surgery while doing the shots.
Nonnine had the first diagnoses of breast cancer on April 2016 and she had six intense chemo treatments from June to September of the same year. When she eventually gained her strength back she learned she will need to go through a double mastectomy
The harsh case of her Nonnie taught Scout just how strong women are and can be so they just kept shooting and shooting. They had a plan to create a picture book once everything will be other with and both Nonnie and Scout could look at it with pride. They made sure to pick a few of Nonnie's favorite persons like Ellen and others while Scout decided to add a few of her Disney heroes to the list.
The end result was totally worth it as both Scout and the mom kept busy on positive things and by the end they got to show their Nonnie the photos and it was priceless! They say that every minute they spend on this project was 100% awesome and worth it
The project taught the mother just as much if not more about strength and the power of women. " I  truly want Scout to be able to look back at this and know that women are just as strong as any man. And to be quite honest, my fingers are crossed that by the time she's old enough to understand the strength she's portraying women won't be seen as delicate and dainty anymore. " She continues " Anyway, i hope when Scout looks back on this she is proud of who she is and who she will become. "
Although Scout got a chance to emulate many strong people, mommy keeps encouraging her to be exactly the person she wants to be.
And you think we forgot about Nonnie? No way! You'll be happy to hear Nonnie is cancer free and got a chance to take part in some of the photos too! She is an inspiration and we can all learn what strength is from this woman. More info: Instagram
1. Here is Nonnie and Scout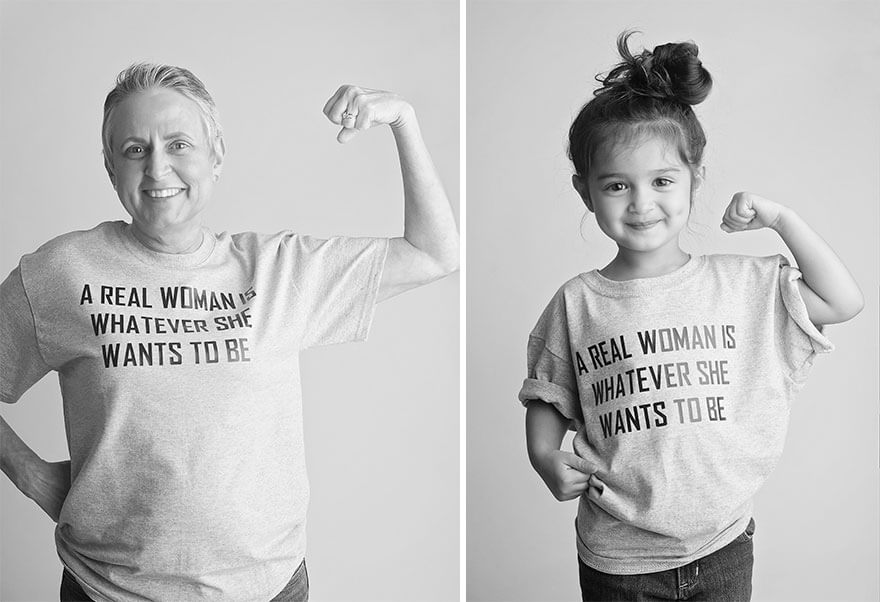 2. Moana and Scout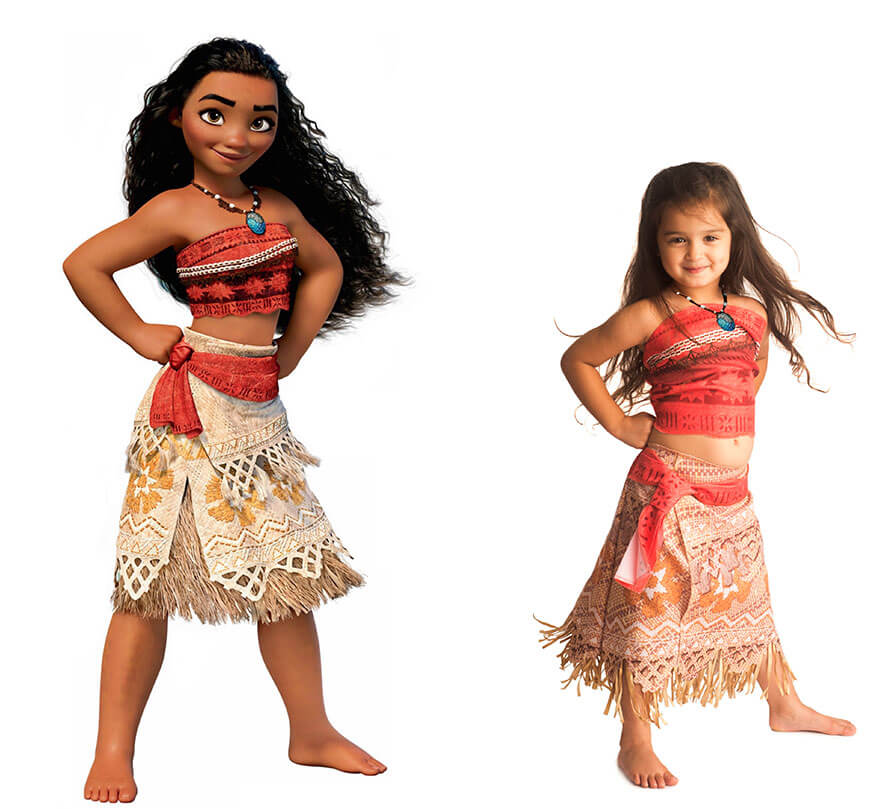 3. Scout and Carrie Fisher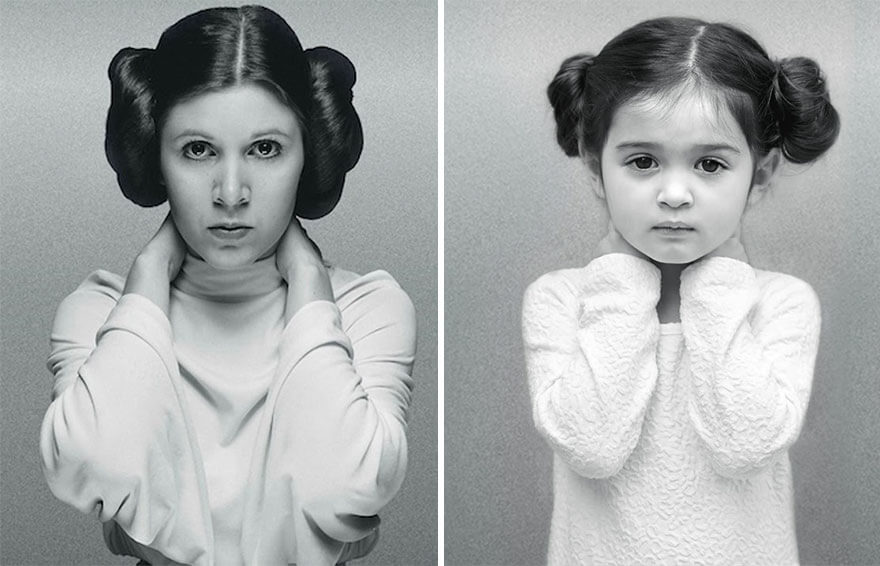 4. Nonnie and Scout again – Cancer free let's party!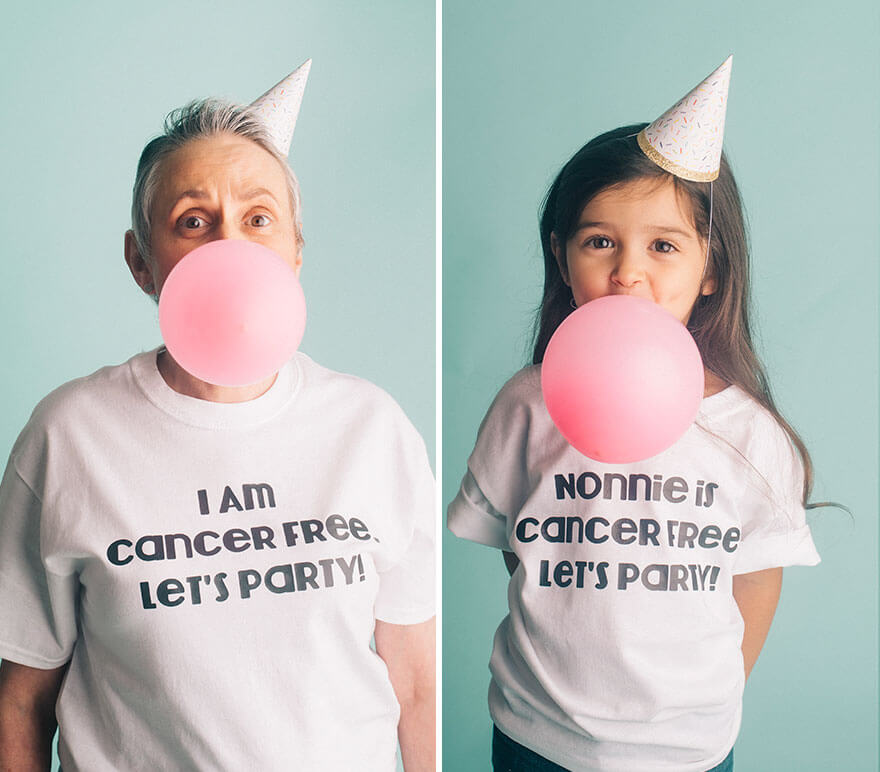 5. Malala and Scout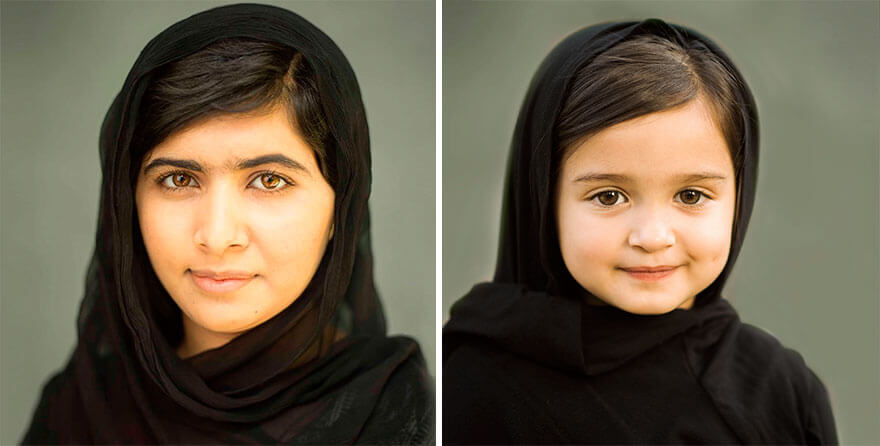 6. Adele and Scout looking amazing!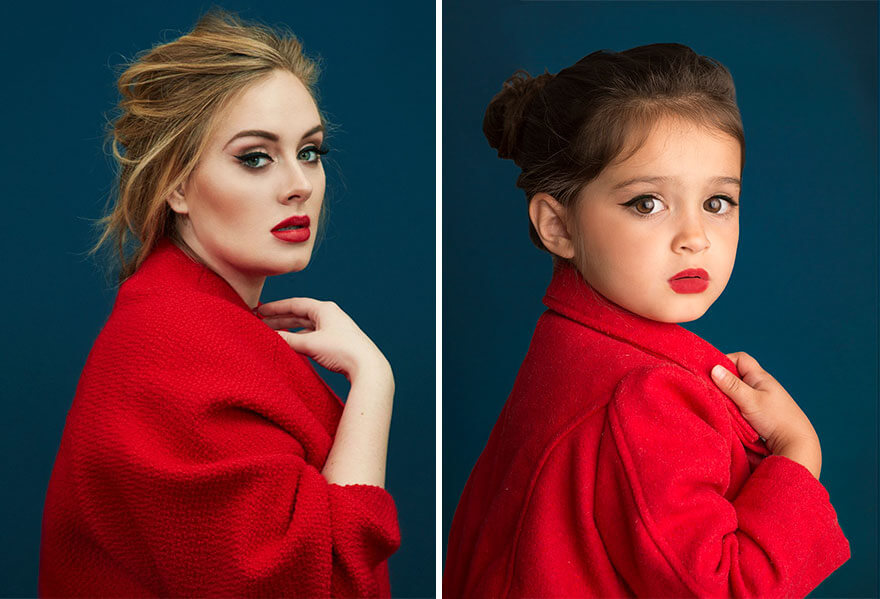 7. Frida and Scout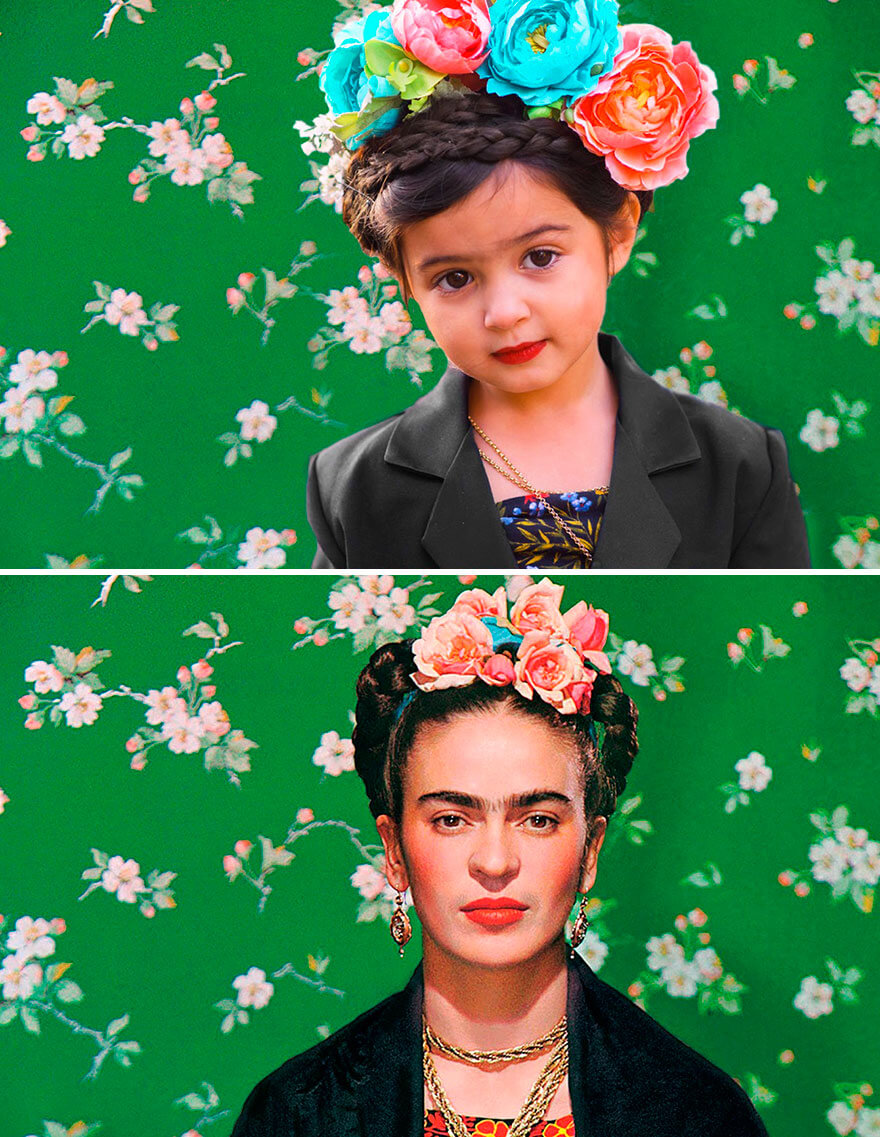 8. Emma Watson and Scout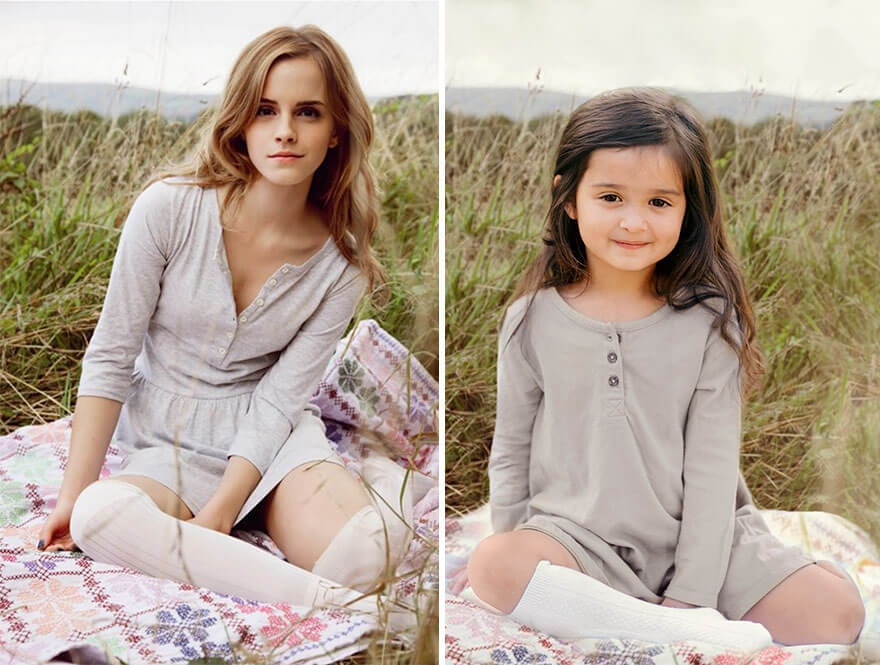 9. Ellen Degeneres and Scout – my favorite picture of the project for sure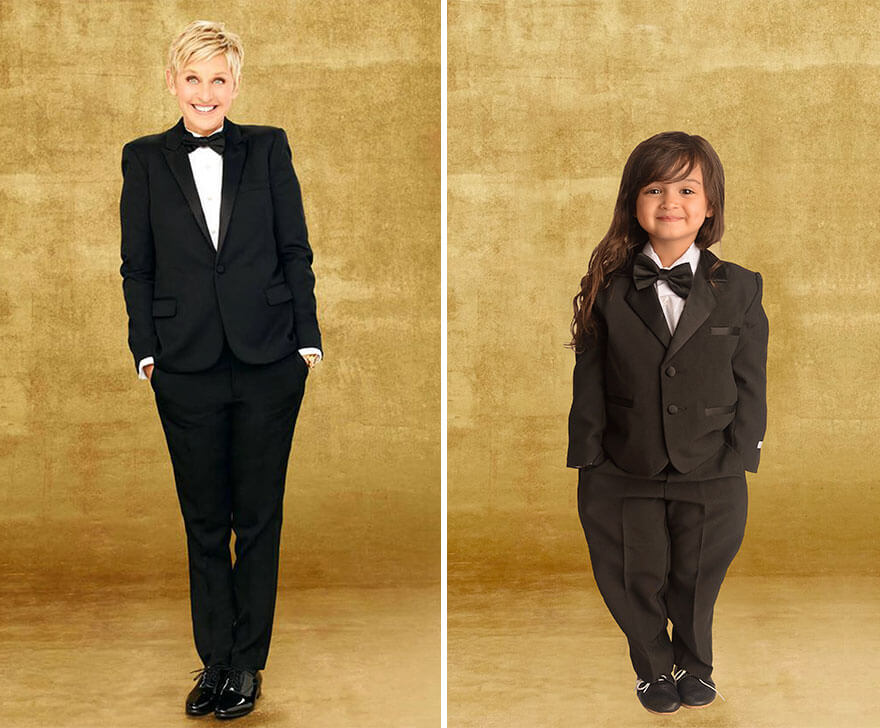 10. Betty White looking foolish as always and Scout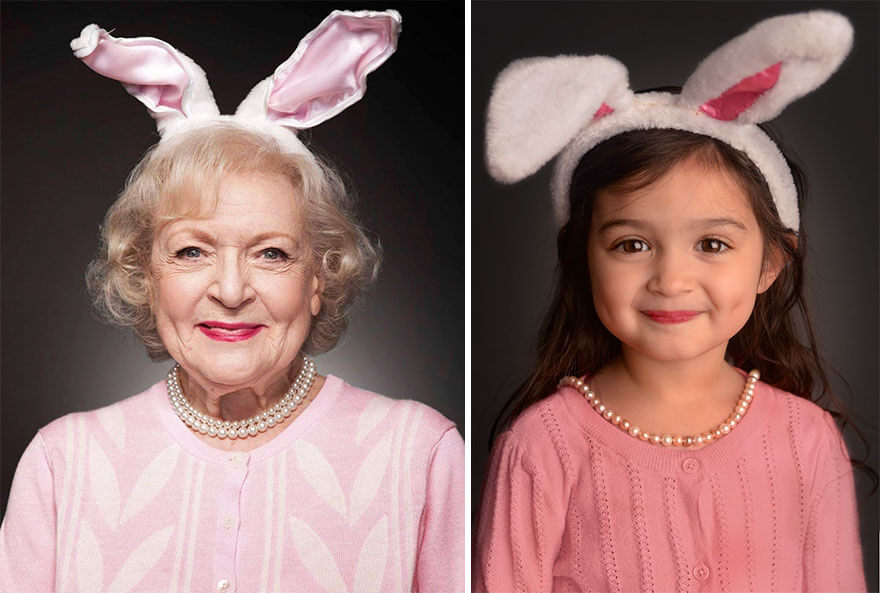 11. Nonnie and Scout once again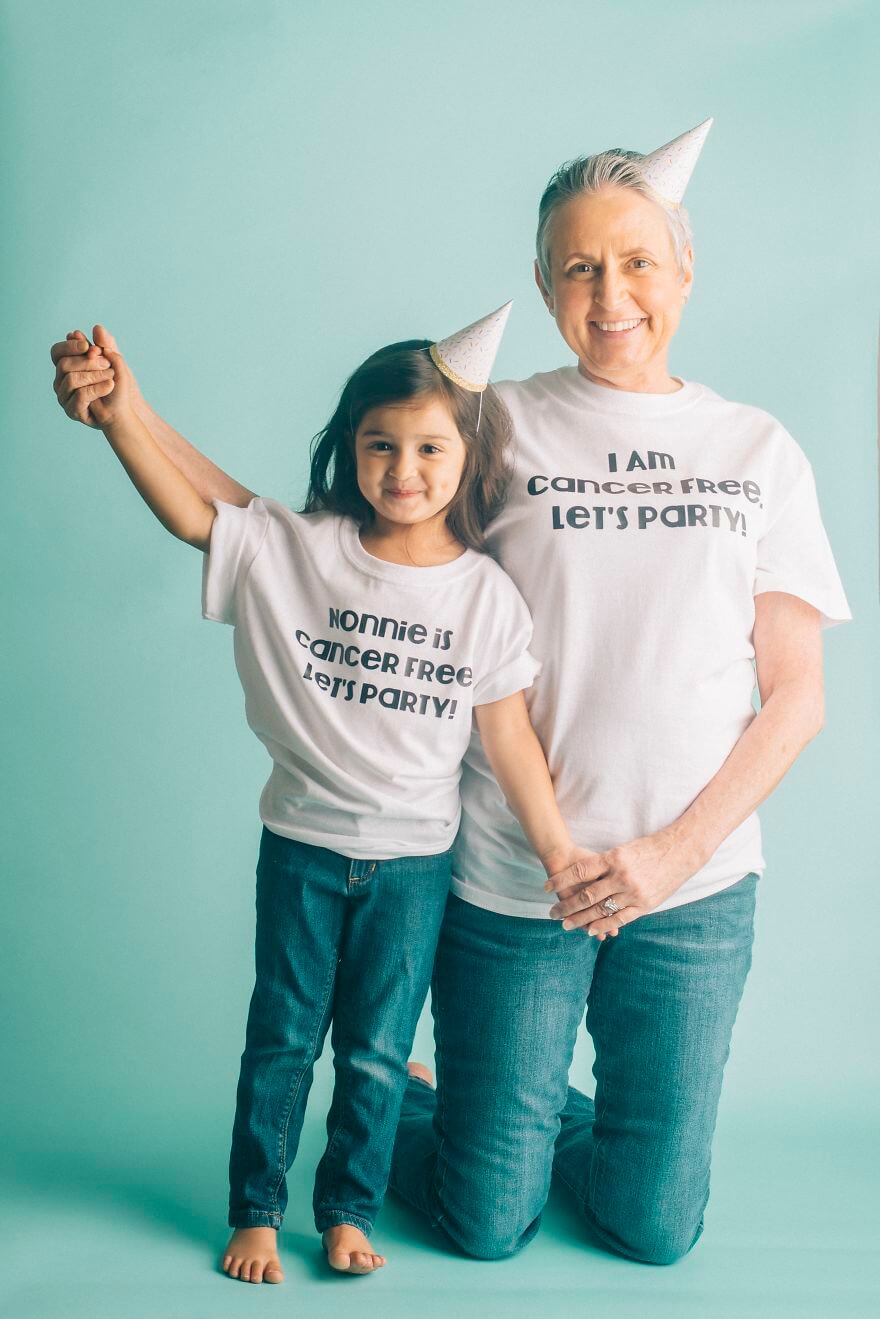 12. Ellen Page and Scout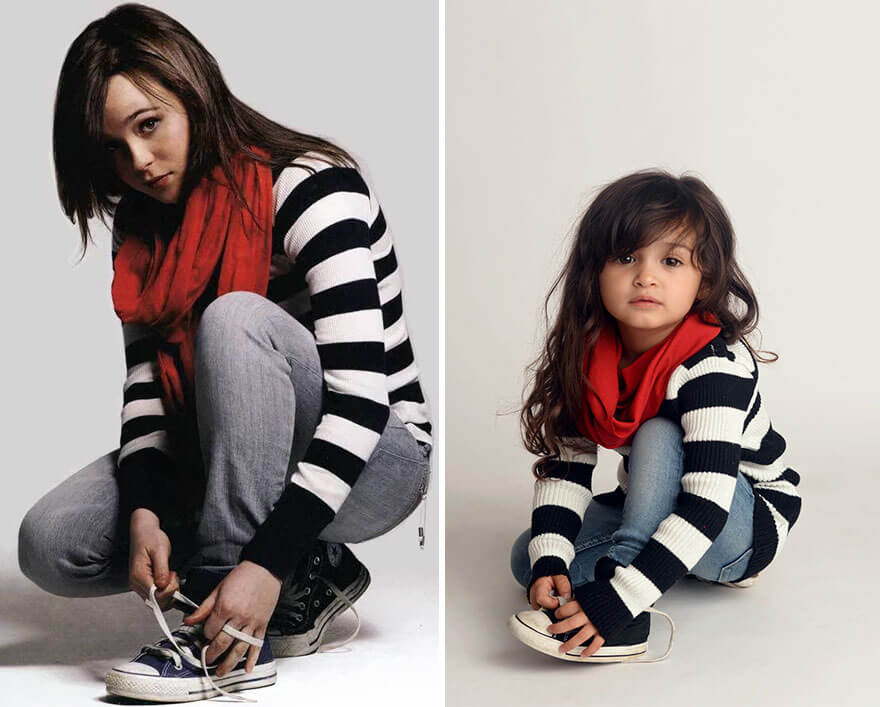 13. Zooey Deschanel and Scout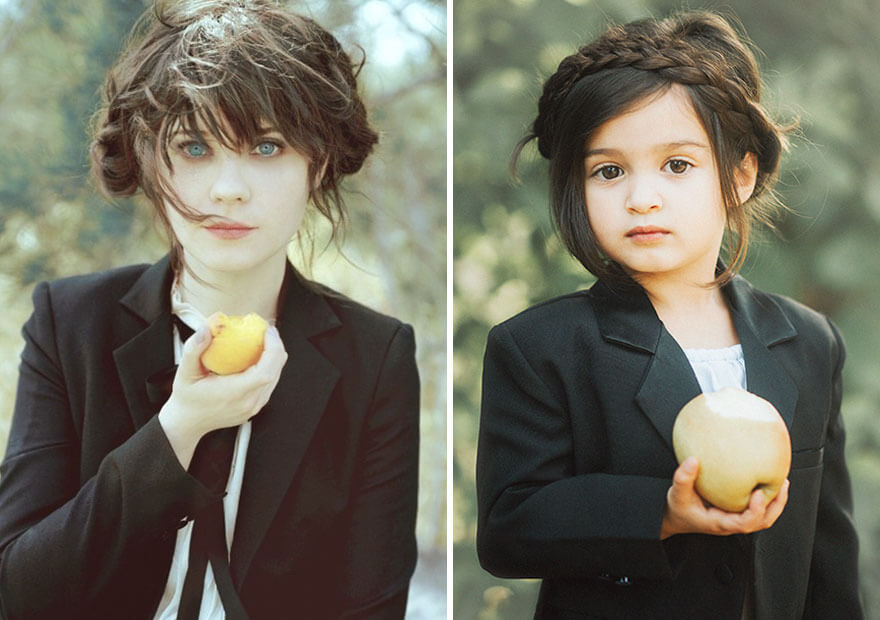 14. Rowan Blanchard and Scout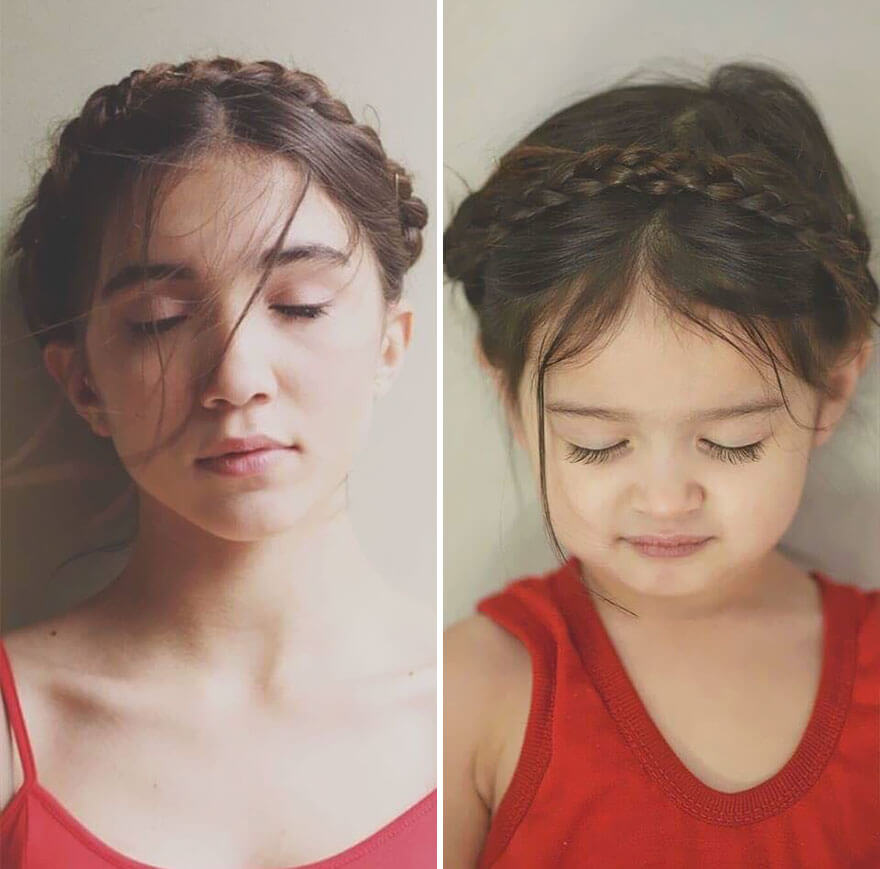 15. Meryl Streep and Scout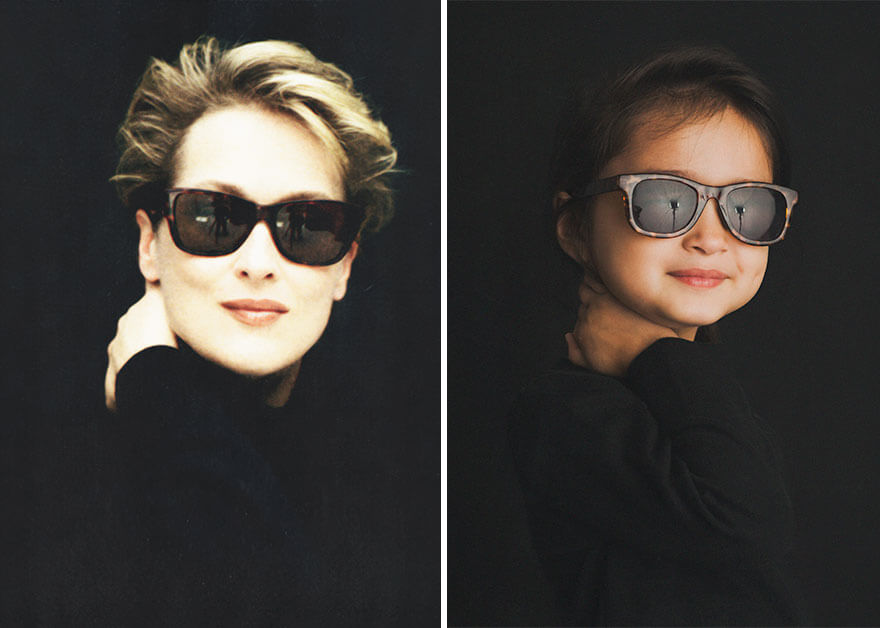 16. Liza Koshy and Scout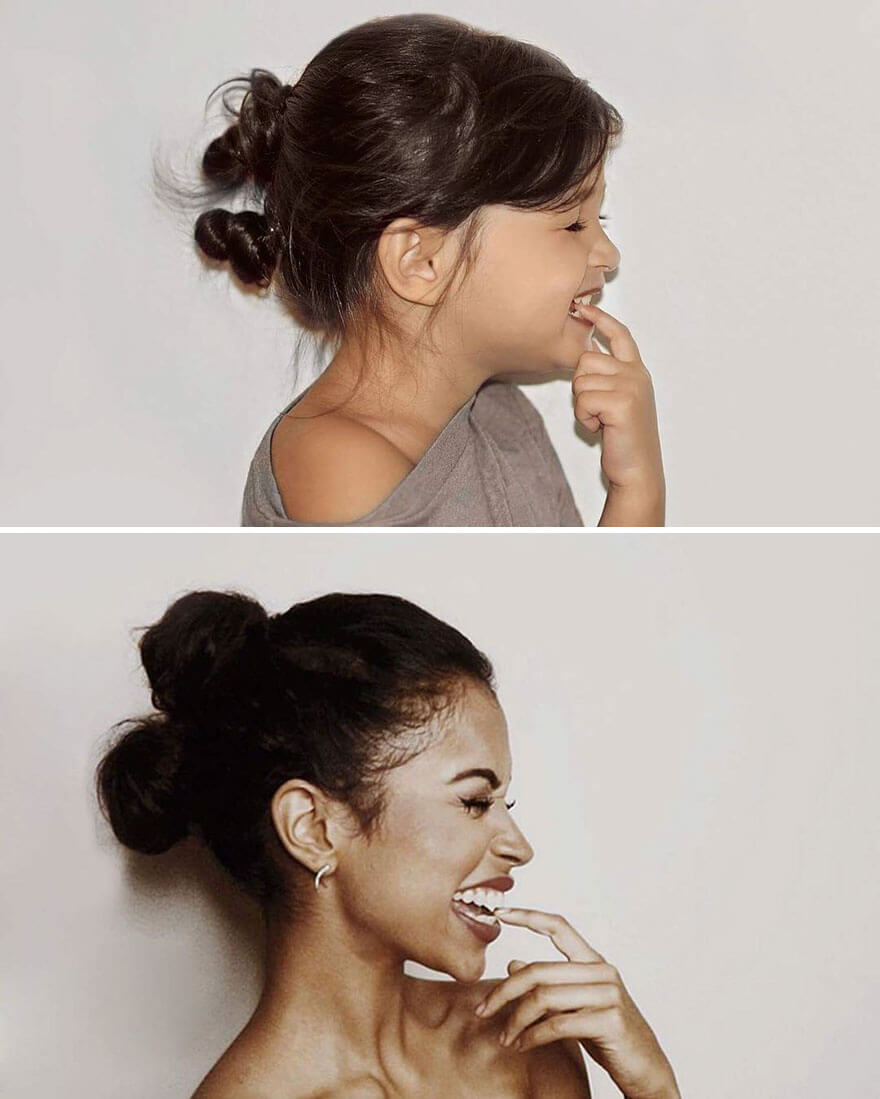 17. Nonnie and Scout black and white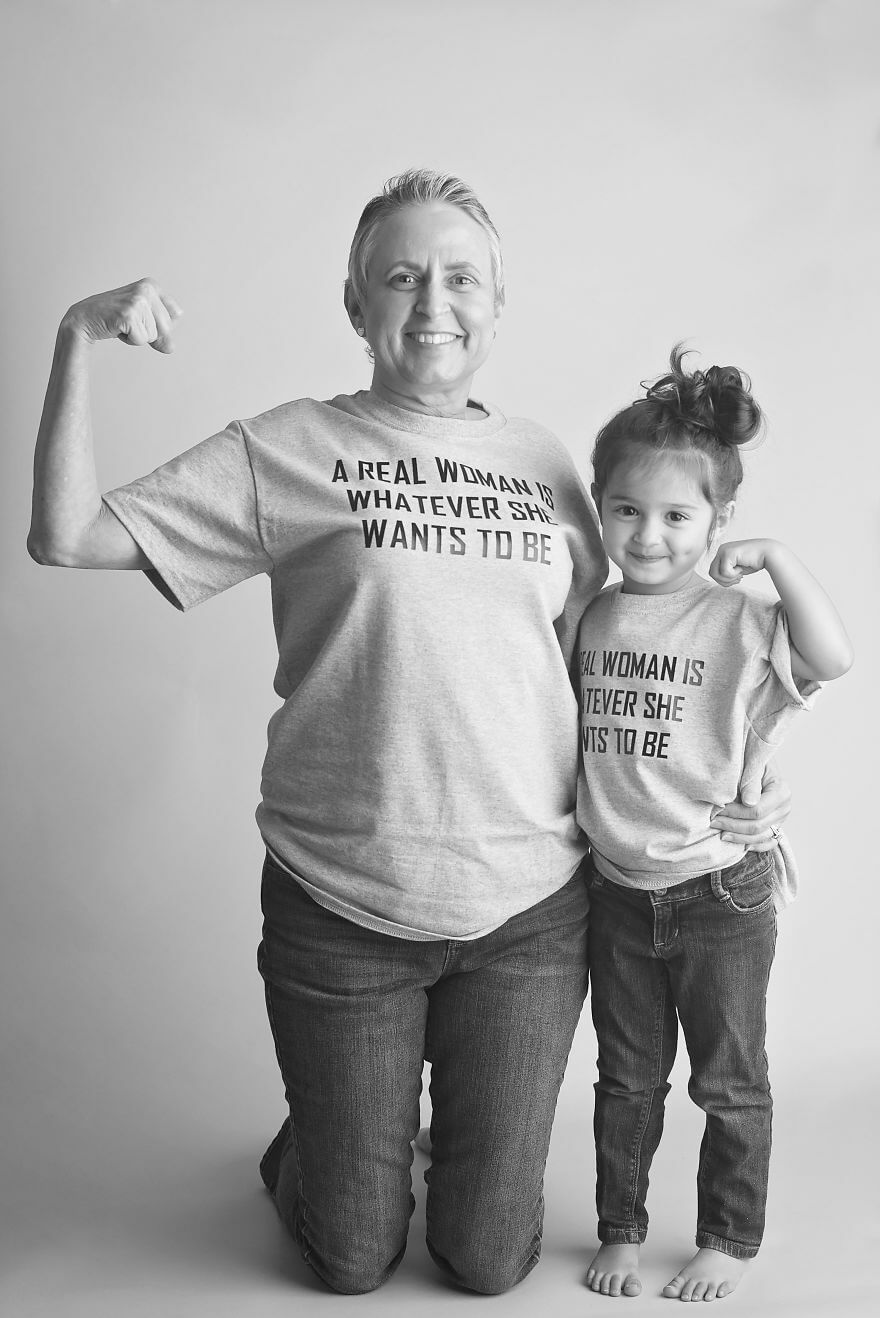 18. Millie Bobby Brown as Eleven and Scout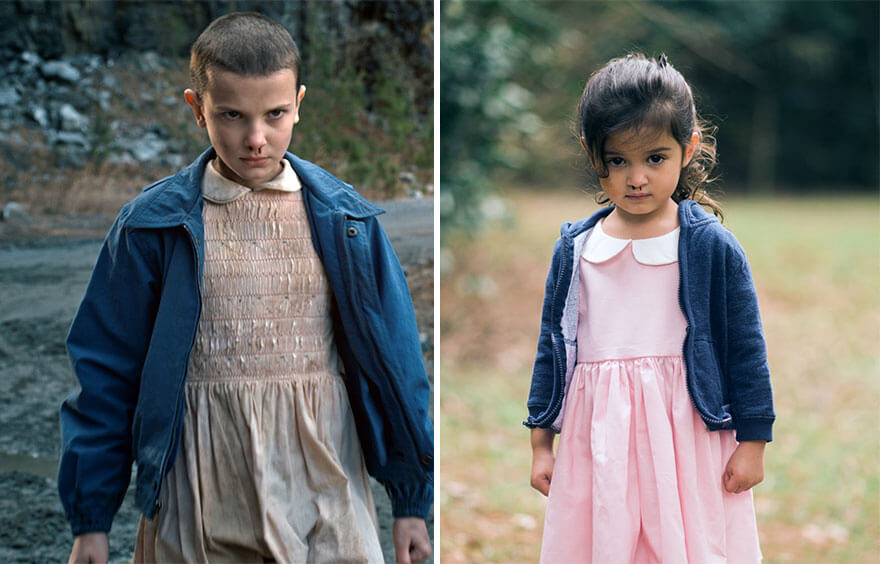 19. Drew Barrymore and Scout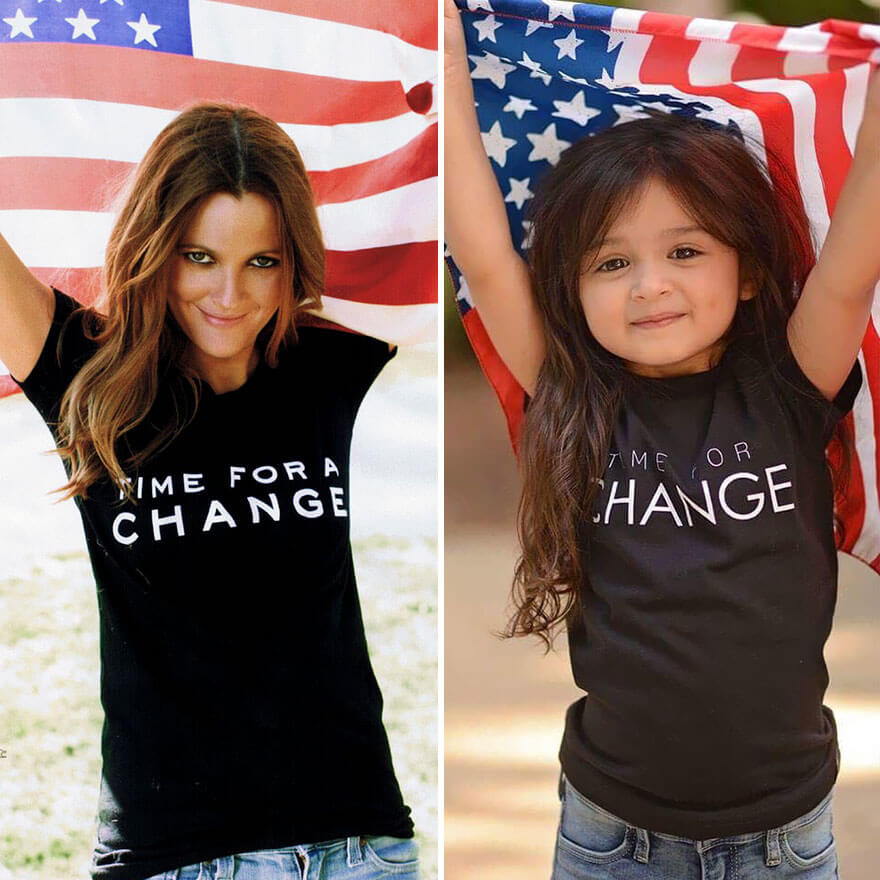 20. Mindy Kaling and Scout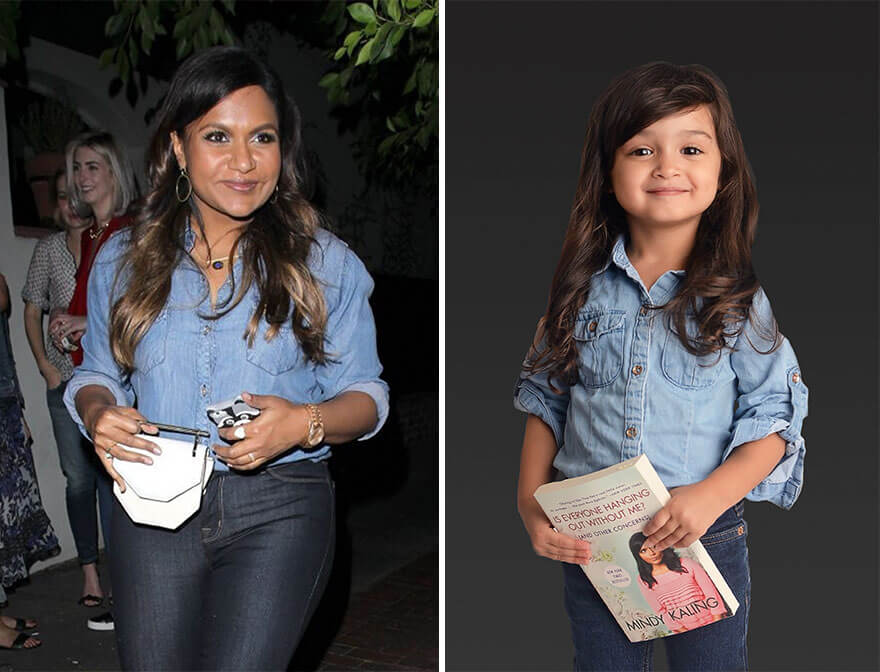 21. Selena Gomez and Scout looking like sisters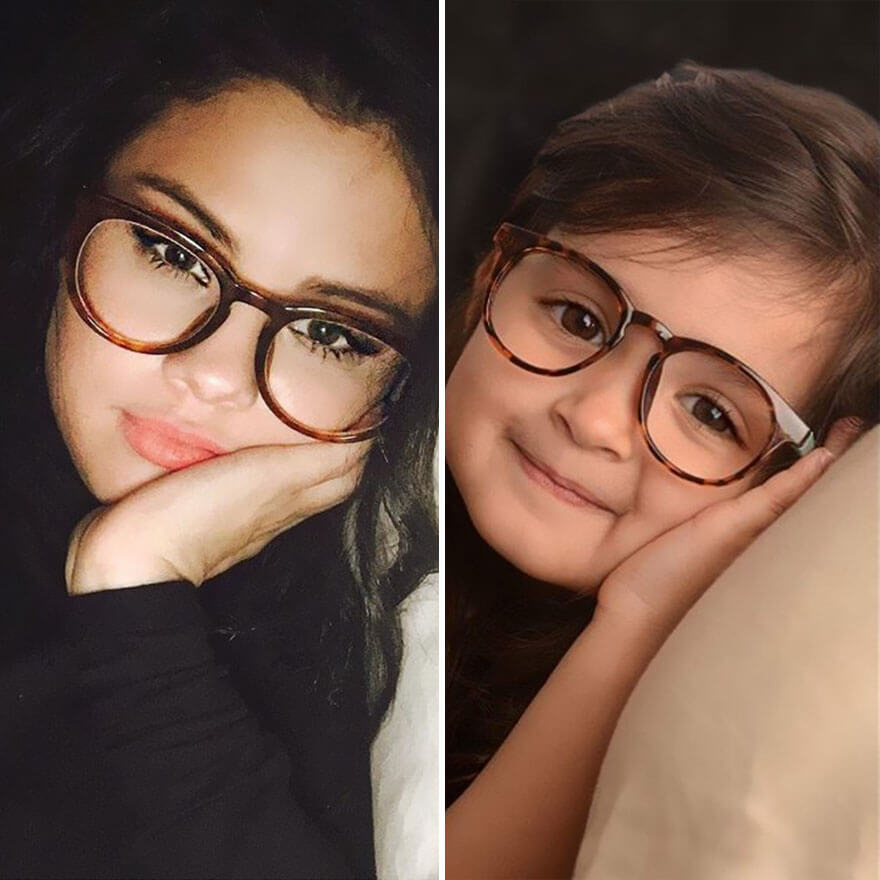 22. Lauren Cohen " Meggie " and Scout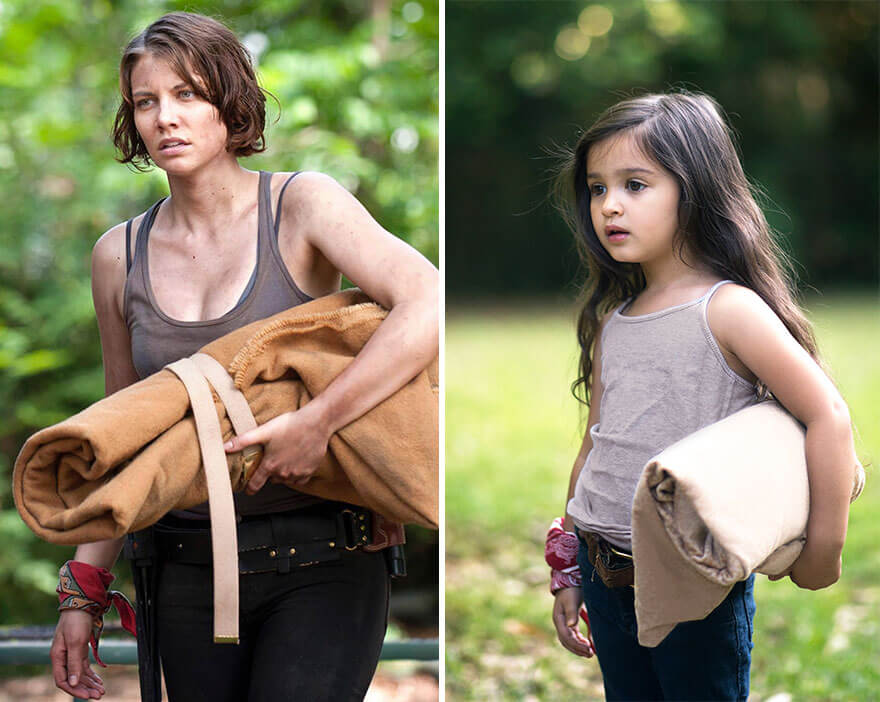 23. Scout and Taylor Swift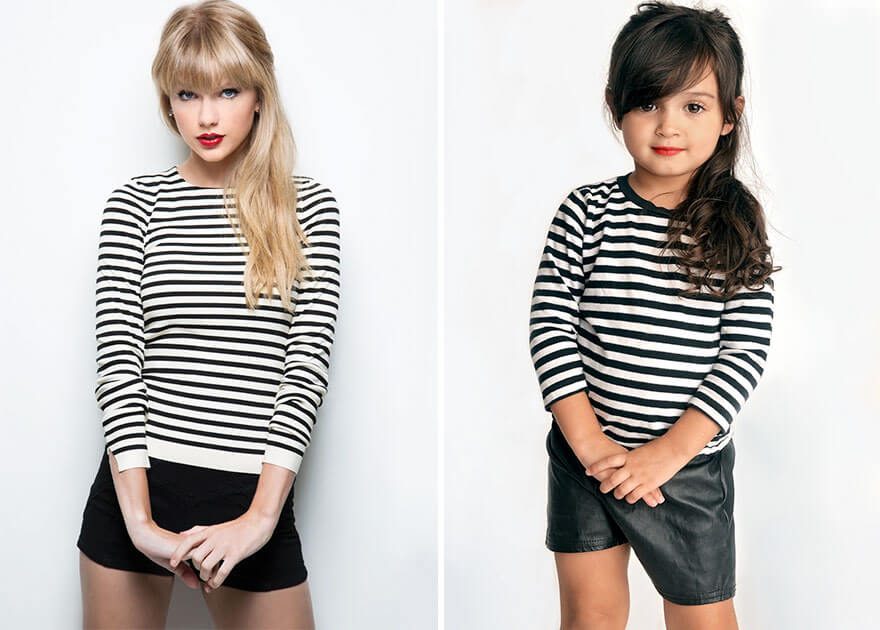 24. Brie Larson and Scout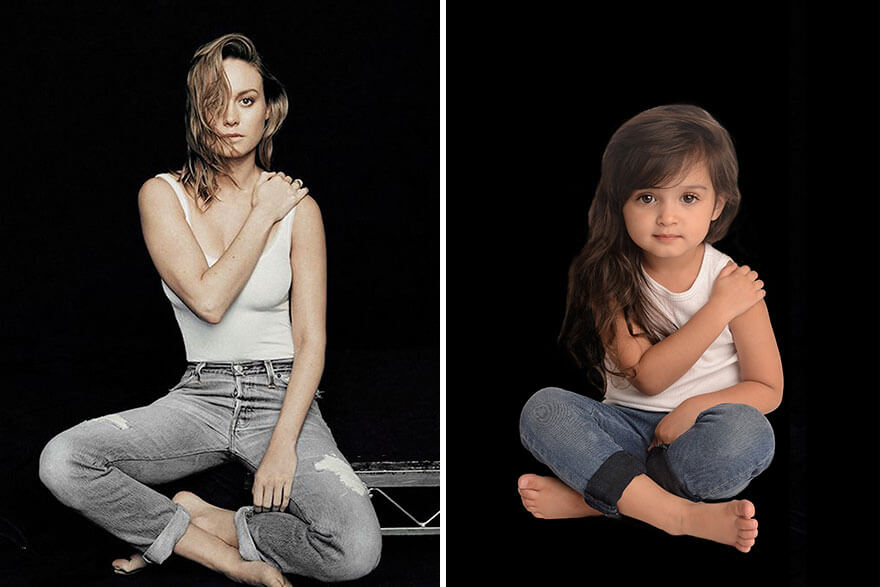 25. Maia Mitchell and Scout