Giant dogs are known to be good protectors and excellent hunters in the early eras because of their enormous size and strength. This gallery of the biggest dogs in the world will make you go and hug your dog in this instant. 
These giant dog breeds were actually spread out all over the world for hundreds of years. Though there is no standard weight or height for a dog breed to be formally identified as a giant dog, there are some dog breeds that are measuring more than 45 kilograms that are classified by other groups of people as giant dogs.
Giant dogs are popularly described to be heavy and lazy-looking while others are tall and thin. Benedictine is a St. Bernard who was recorded as the heaviest dog ever that weighed 166 kilograms.
But inside the giant bodies of these dog breeds hidden is a soft hearted and tamed behavior with a mild tempered attitude.
They are usually an excellent family pet. If you are wishing to have a giant dog, These 28 world's largest breeds of dogs would absolutely give you an idea of what you want for your home. And if you're wondering who is the tallest dog in the world, the last time we checked it was a dog named Zeus who died at age 6.
Zeus was the tallest dog in the world with an impressive 3 feet 7 inch on shoulder height and more than 2 meters when standing on his rear legs.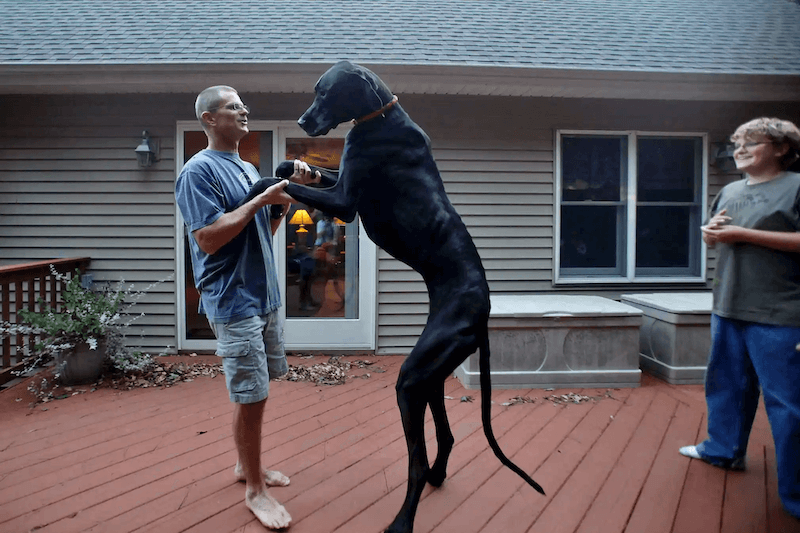 Biggest dogs in the world pictures
#1 When you put a giant dog next to a baby, the result is impressive.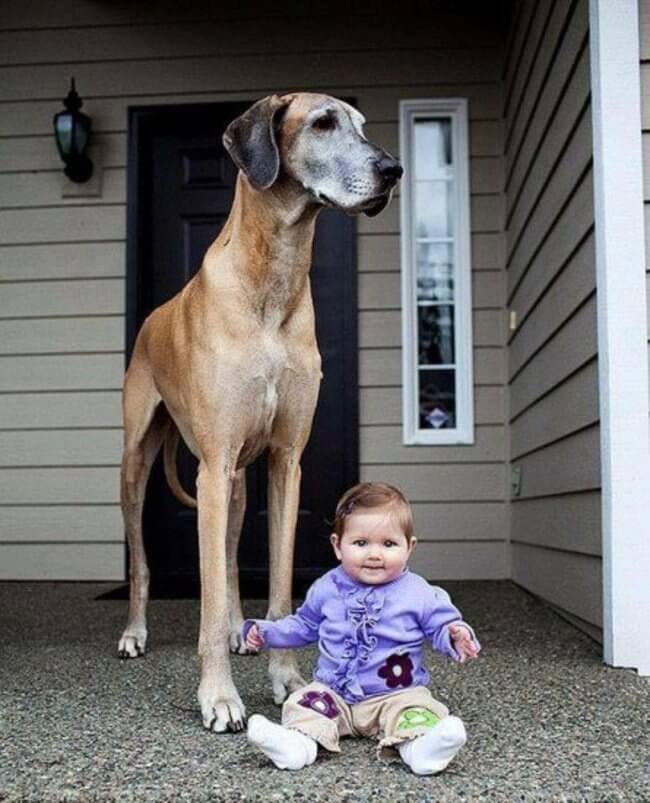 A few characteristics of huge dogs are:
Usually they are above 2 feet at the shoulder height
They can weigh more than a small child
When they stand on their rear legs they will be taller than you.
And obviously many more things, but we don't want to clog your page with words, you came here to see pictures of huge dogs. So let's get into it.
#2 What if the dog doesn't want to get treated, how will you stop him?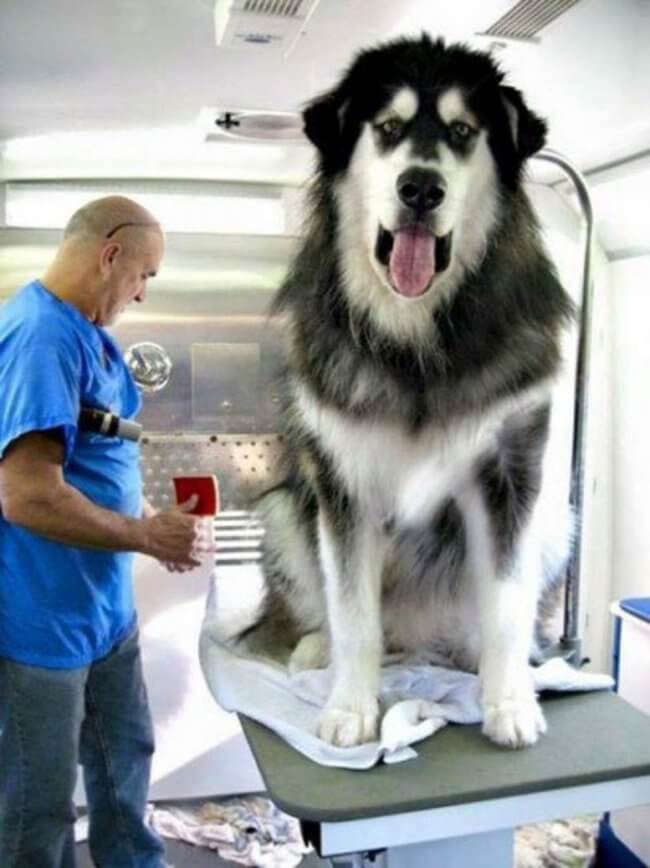 #3 A big dog can be a great companion to you. Don't rule out because of size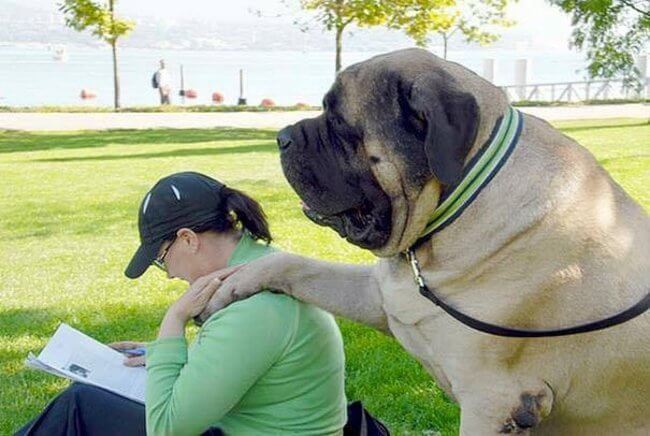 #4 Take your huge dog to dancing lessons. Just kidding. Just dance to enjoy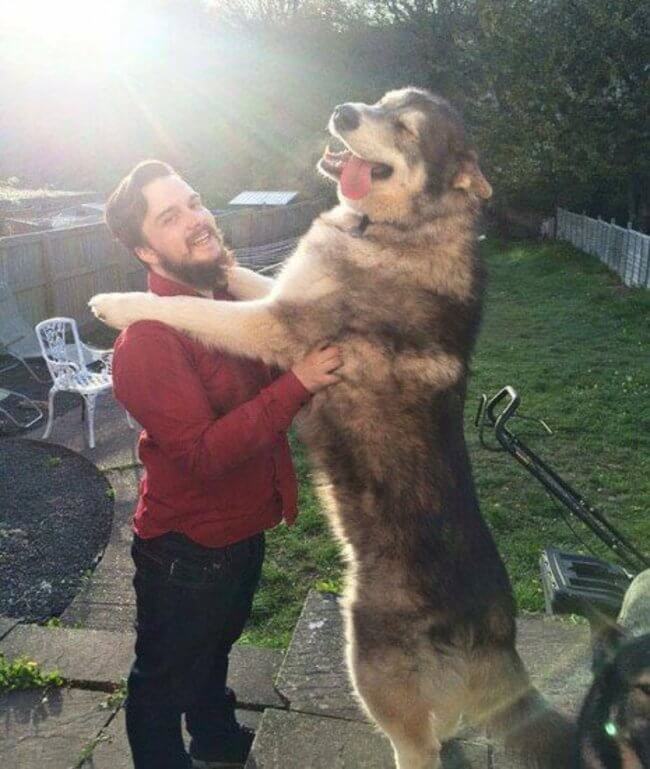 #5 Watching TV with your dog. It's different when you have a 100lbs dog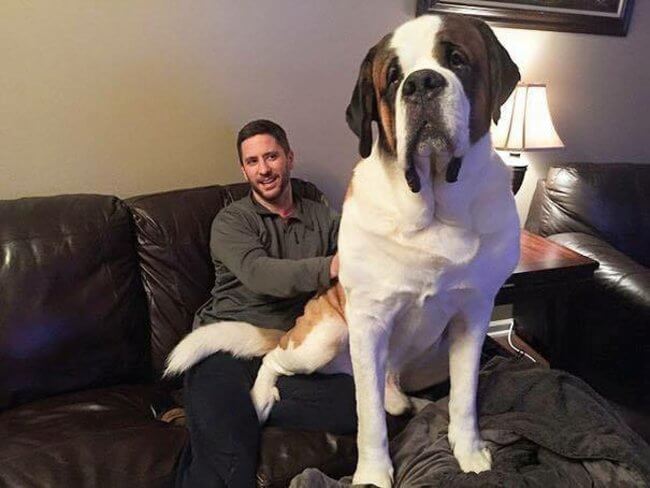 #6 How do you take care of that hair lady. We mean the hair of the dog obviously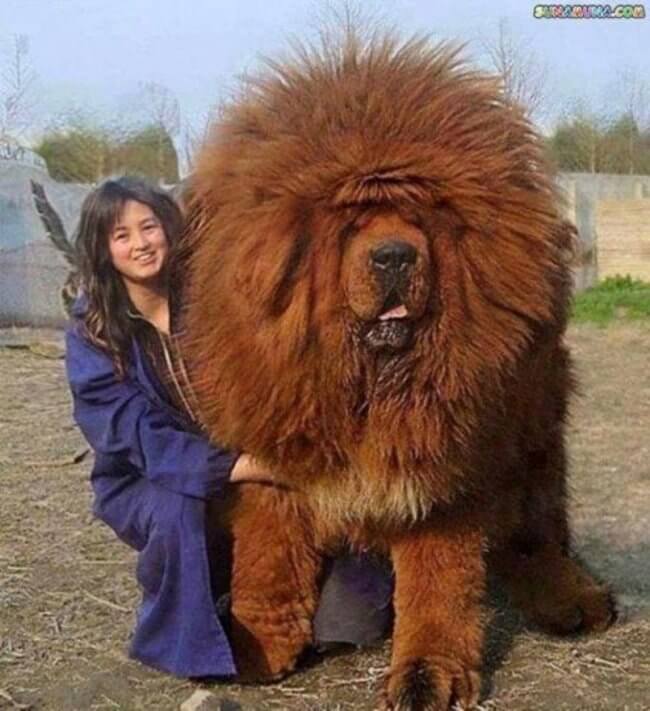 #7 All he wants is a hug from momy.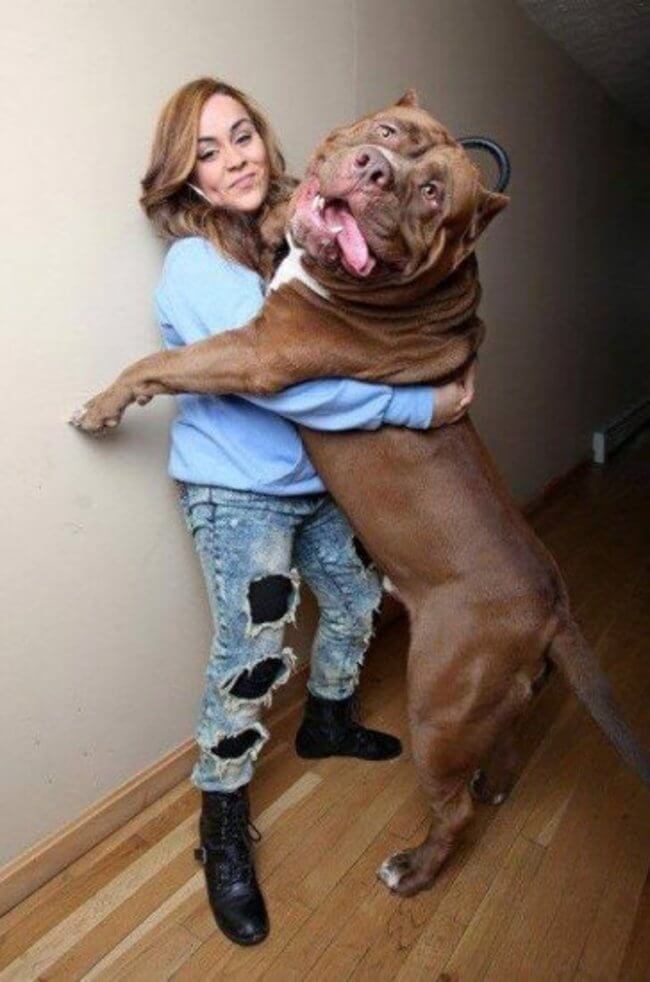 Dogs are dogs, it doesn't really matter what size they are. Either small or very big, dogs want attention and love.
#8 Where would the wife sit?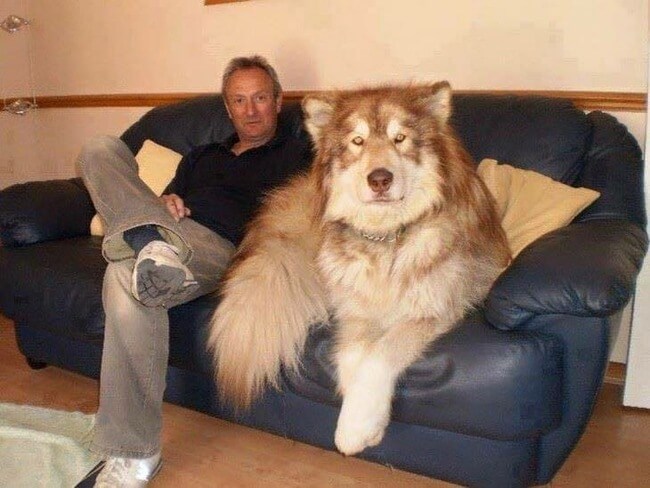 #9 You can see on the dog's face he will protect her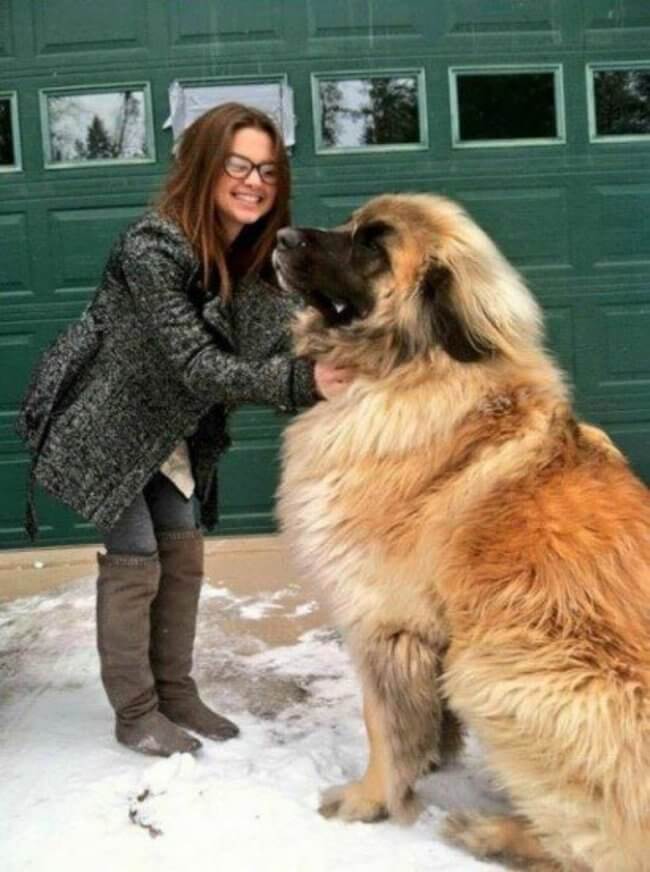 #10 Yeah, try and hide things from that dog in high places. Good luck with that.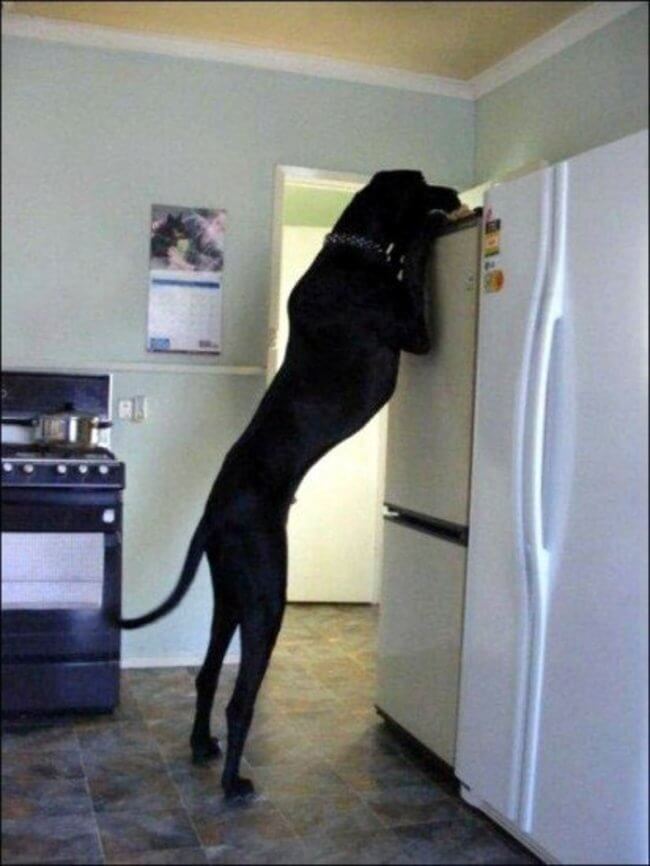 #11 If that dog starts running, call someone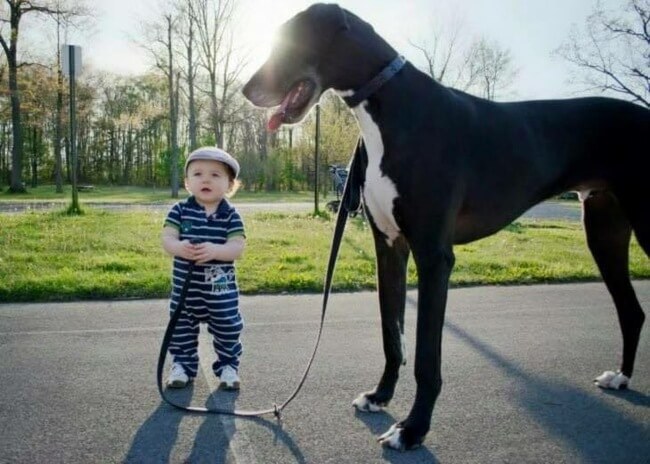 #12 He booked the entire day at the doggy spa, because it's going to take a while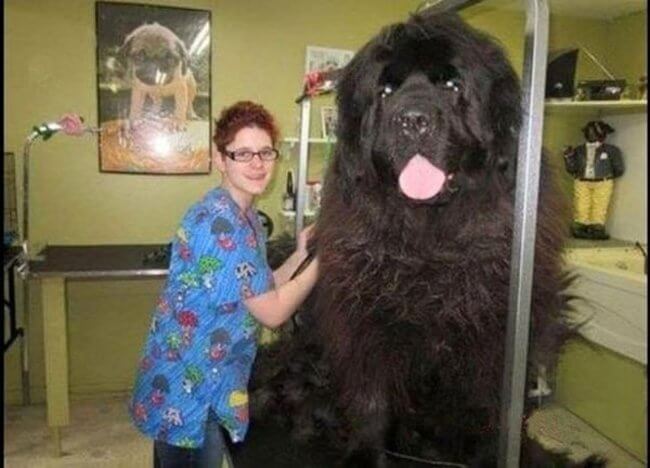 #13 Cuddling with your dog is better than anything.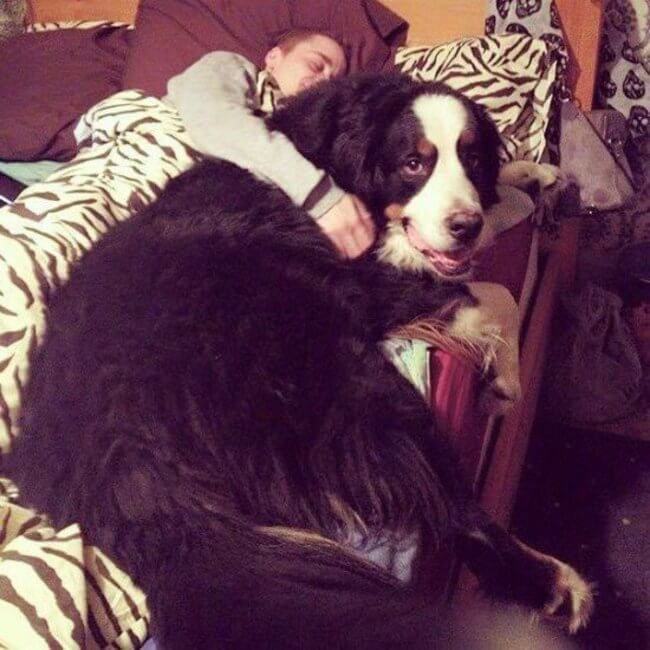 #14 He decided to sit on her. Dogs do that, but when they are this big, it just feels different.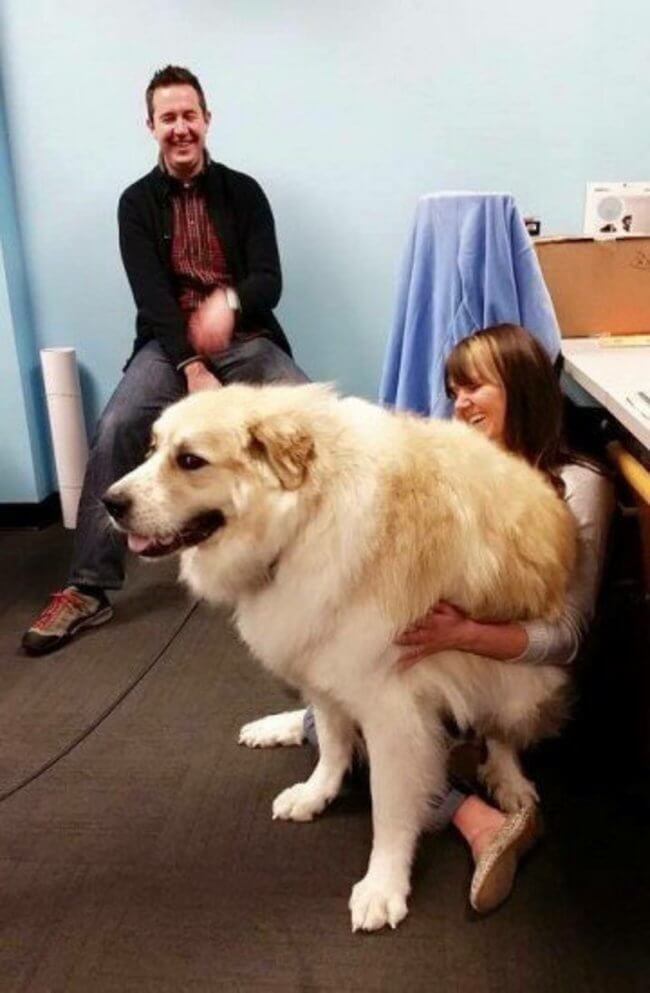 #15 How is he able to pick that dog up? It's huge!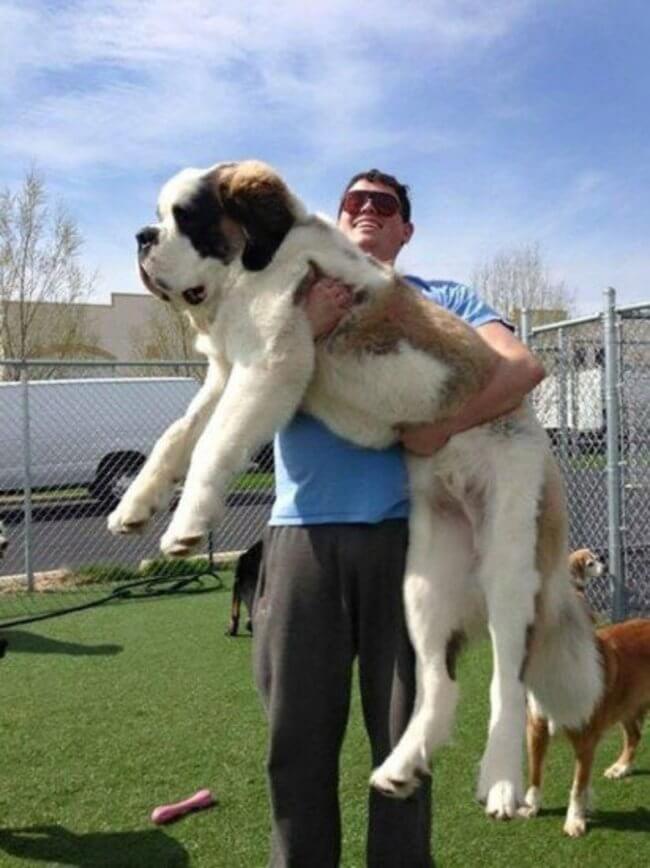 Seriously, when you have a big dog, and you have to pick him or her up, lift with your legs, not with your back. It's difficult because dogs don't like to be picked up but you will hurt your back if you don't try.
#16 " Can you pass me the soda please " That's what the dog says probably.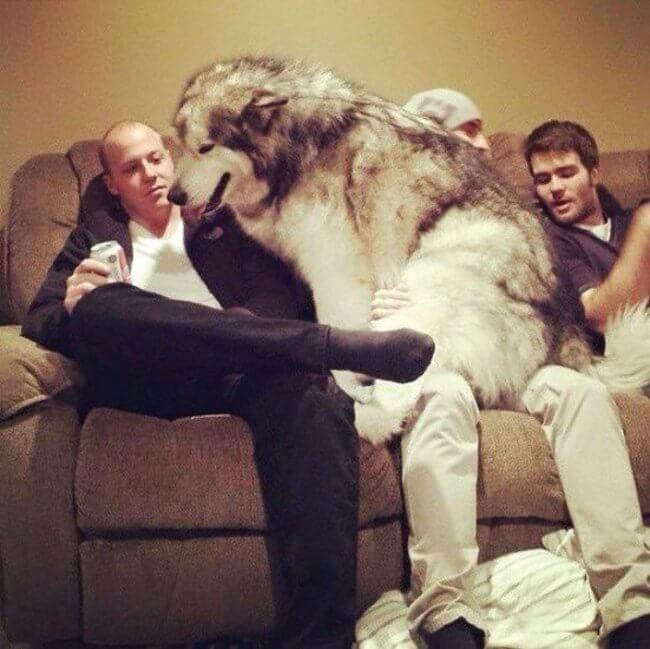 #17 He doesn't need a water bowl. He can just drink straight from the source.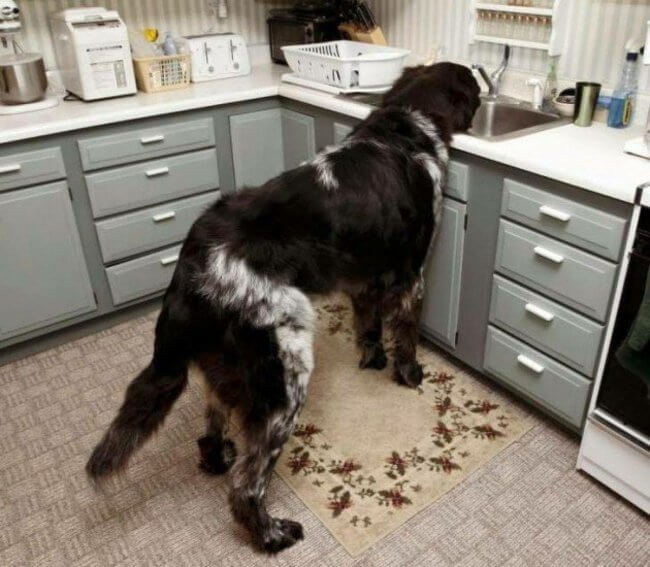 #18 If you look closely, you can see a lady sitting behind this big big dog.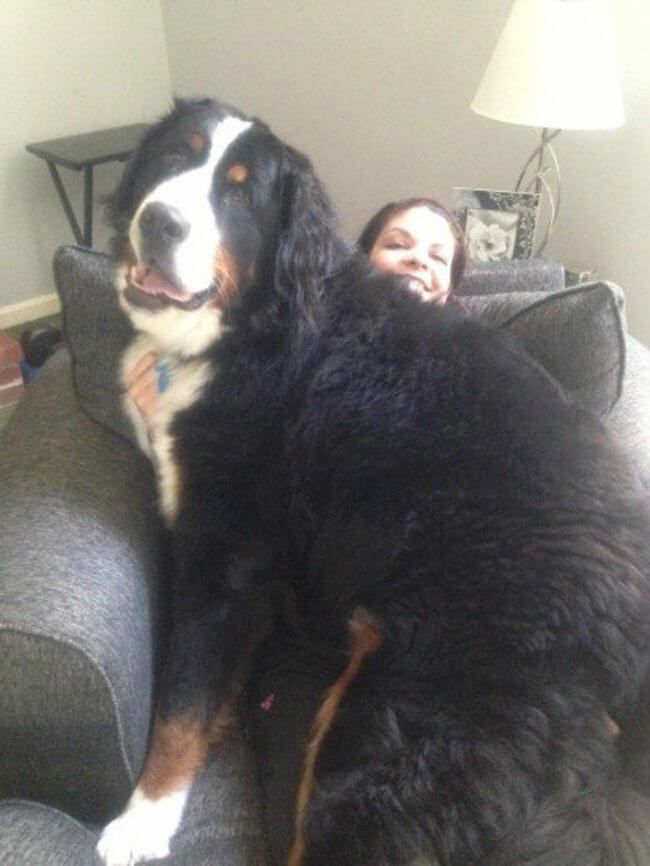 #19 Men's best friend indeed. Dogs are the best pets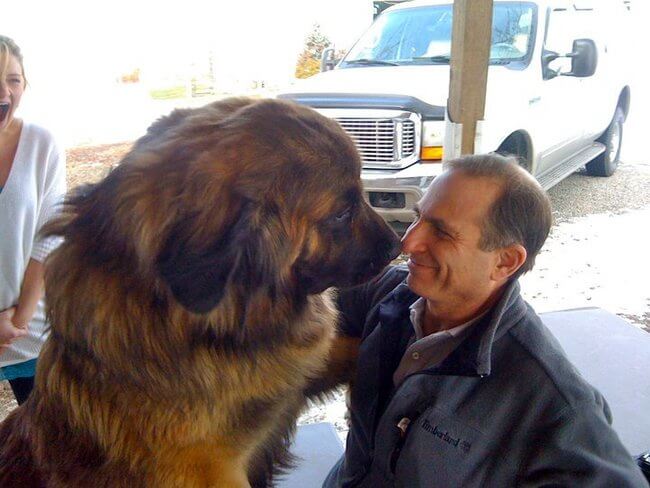 #20 You can't get up from this, sorry, you live here now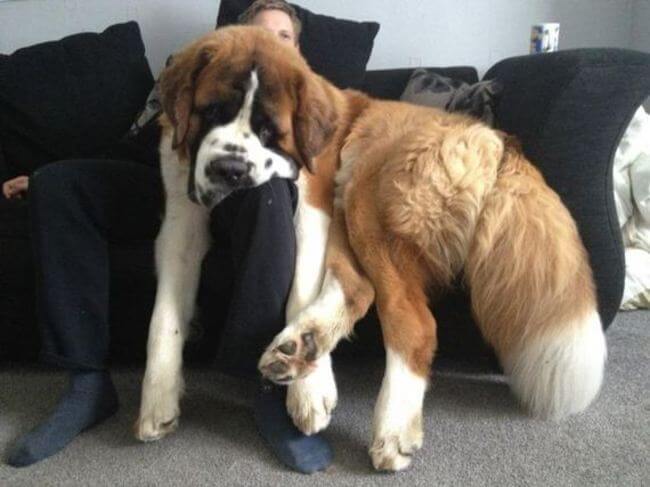 #21 Is that a dog taking a small donkey on a walk?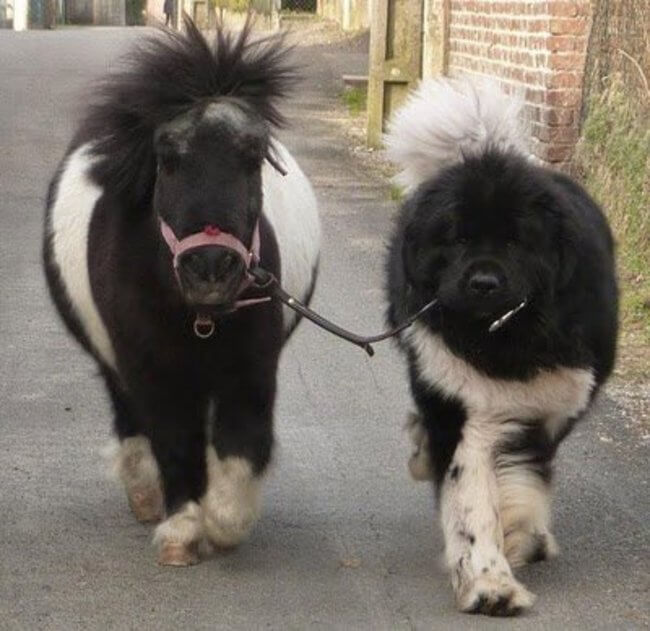 #22 When your enormous dog doesn't agree with you, he just sits on you. Your move human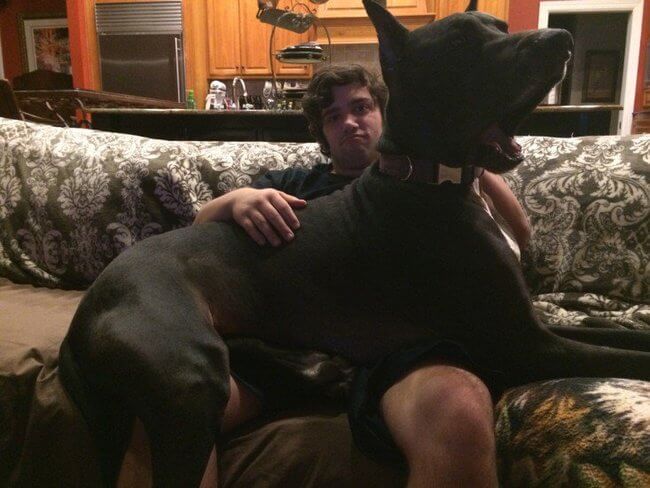 #23 Being anxious before his big contest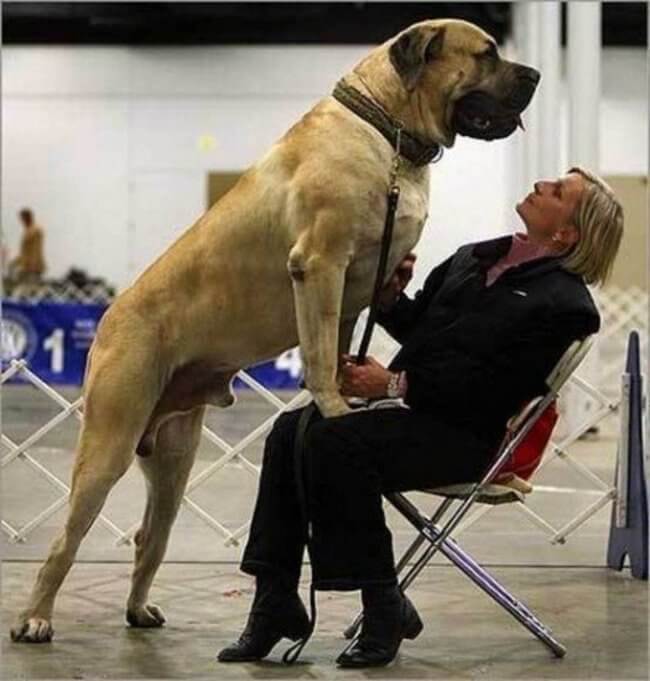 #24 I think this is the biggest pit bull in the world, not sure.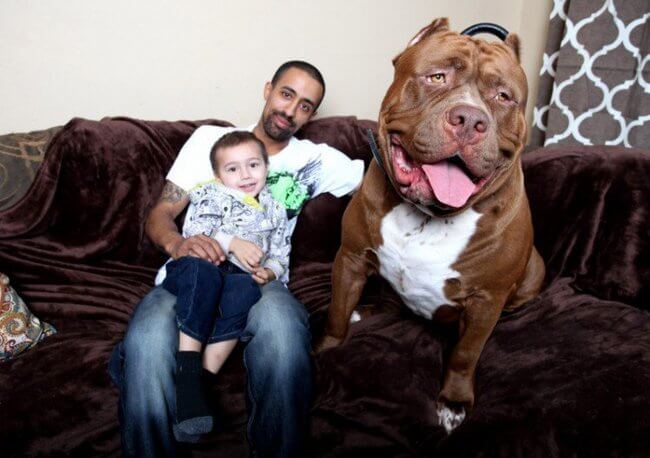 #25 Either a Husky or Saint Bernard, either way, such a big dog and a good one.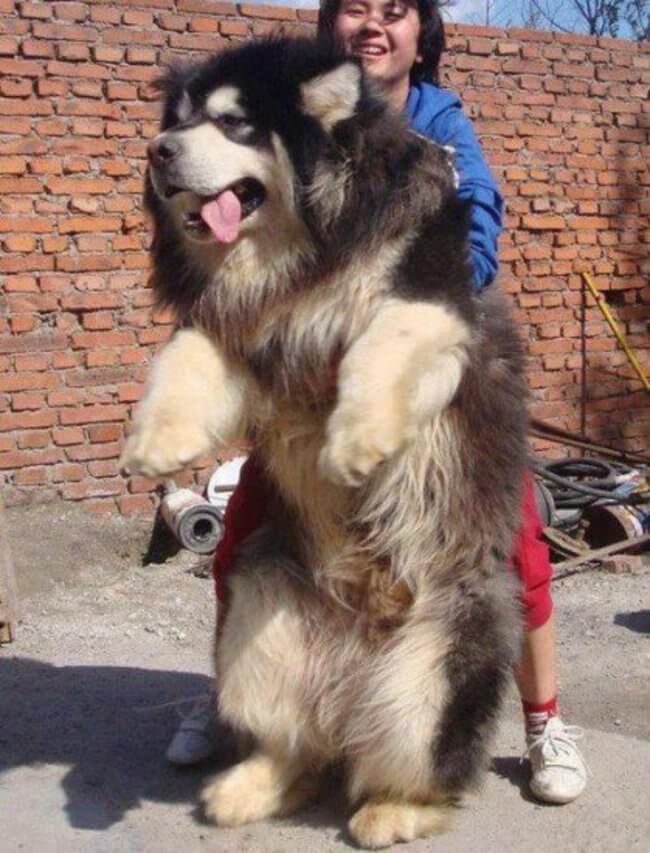 #26 This might be the biggest dog in the world on this list.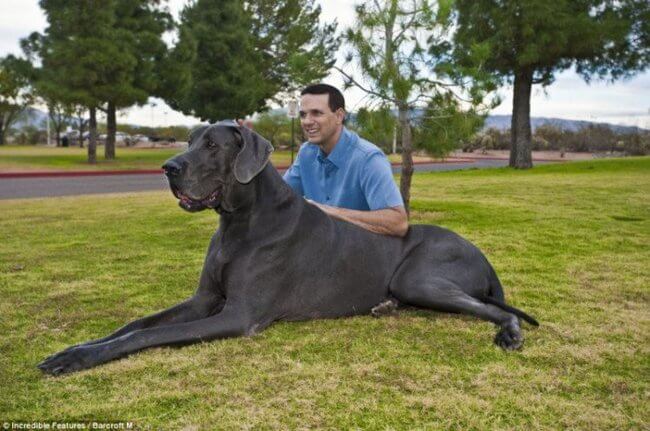 #27 Just a dog and his little friend.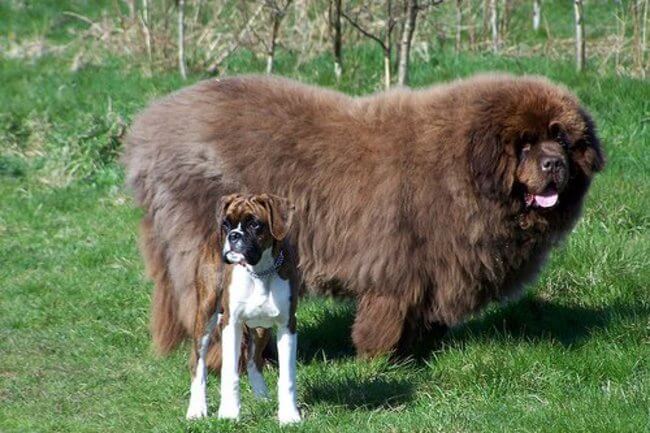 #28 Seriously, what do you feed this dog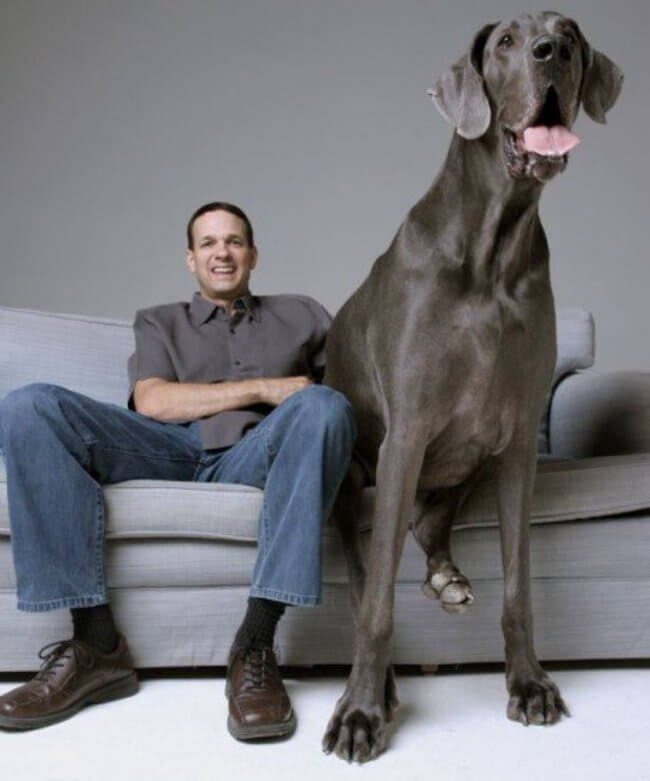 These big dogs deserve a share from you just because of their sheer size. And if you think we're kidding, wait until we send one of them to sit on you. Just kidding, or are we?