After seeing these 25 photos of incredible places in the world, you will wish you were a millionaire so that you could visit them all and some more. But it's not that bad, you don't need to be a millionaire to visit them, you just need to be determined, passionate about traveling and…well, you just need to scroll down below and that's it.
Seeing these pictures I'm thinking "Could this world get any better? More beautiful?" It seems that Earth surprises us all with its wonders and we can only sit and wonder and then put our backpack on and explore.
1. Breakfast at the base of a waterfall in Switzerland?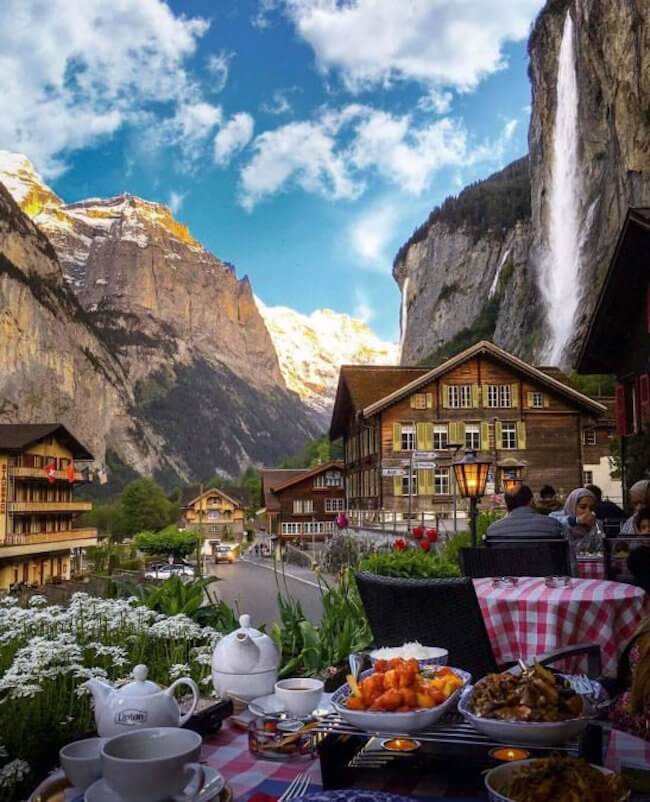 2. Zion National Park in Utah
The picture was taken from the main road. Nobody went hiking for this kind of picture, but what if you go hiking…?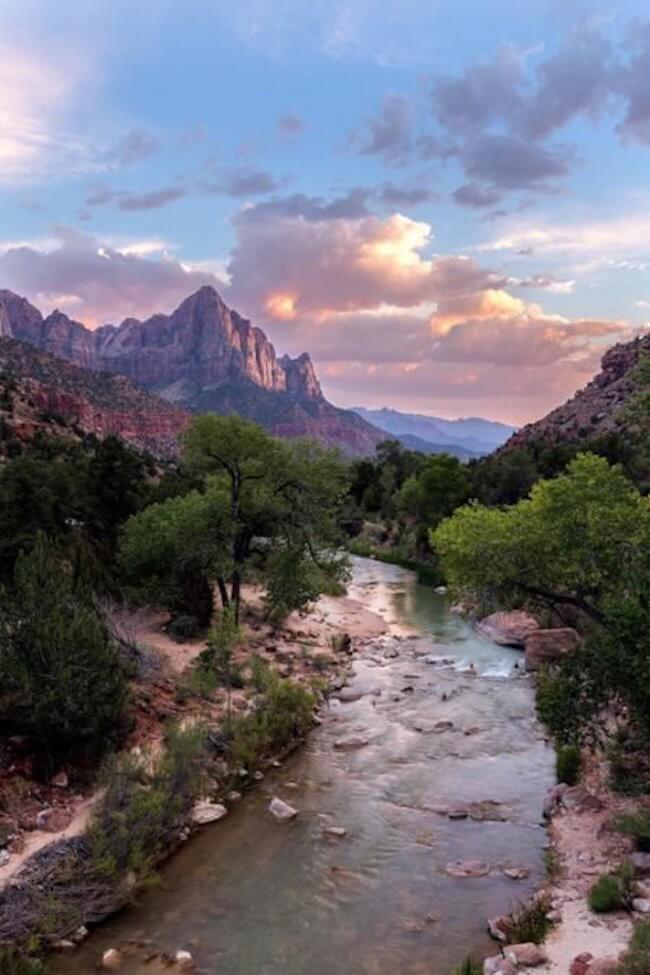 3. Wyoming's "Highway to Heaven"
Well, it looks like it…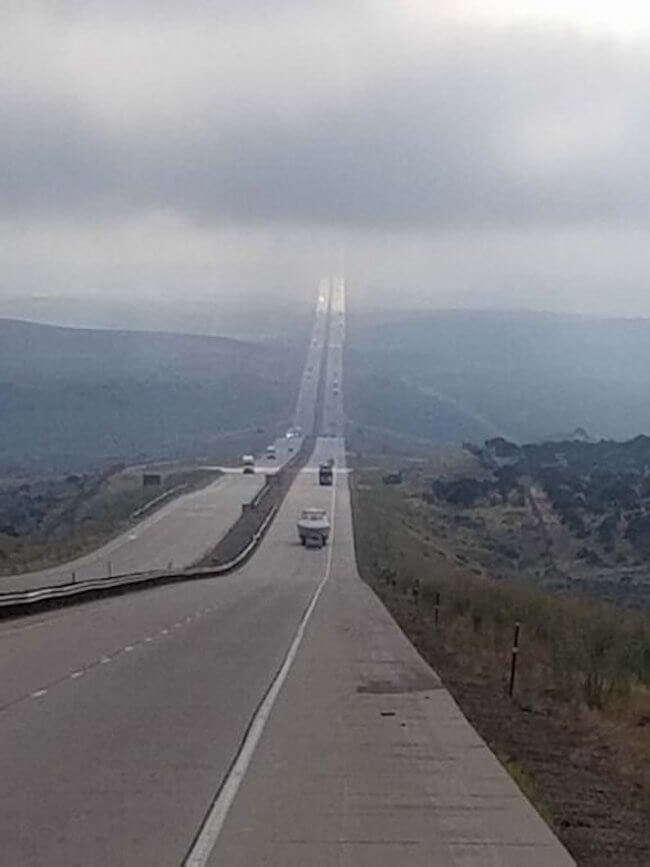 4. A village in China
And it is real, although it might not look like it.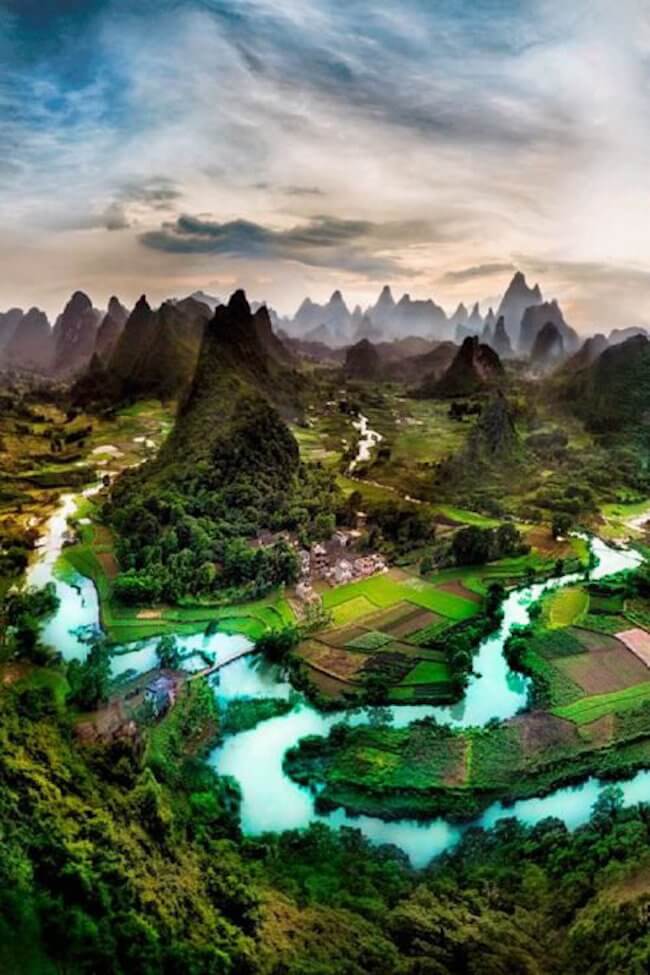 5. The road that leads to Mount Drum in Alaska
It looks worthy of Instagram, doesn't it?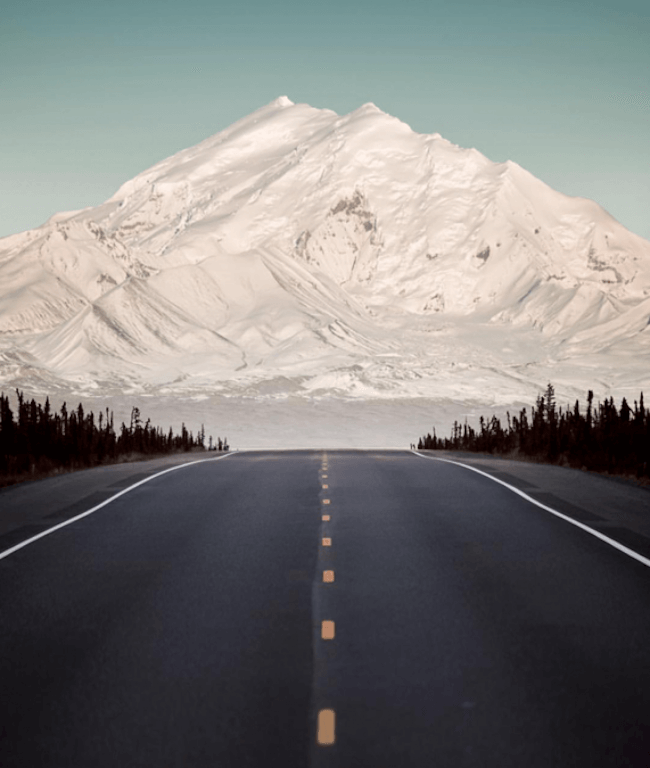 6. Cherry blossoms on a street in Bonn, Germany
They usually bloom for a little less than two weeks in the spring, so you should be really lucky to catch this beauty live.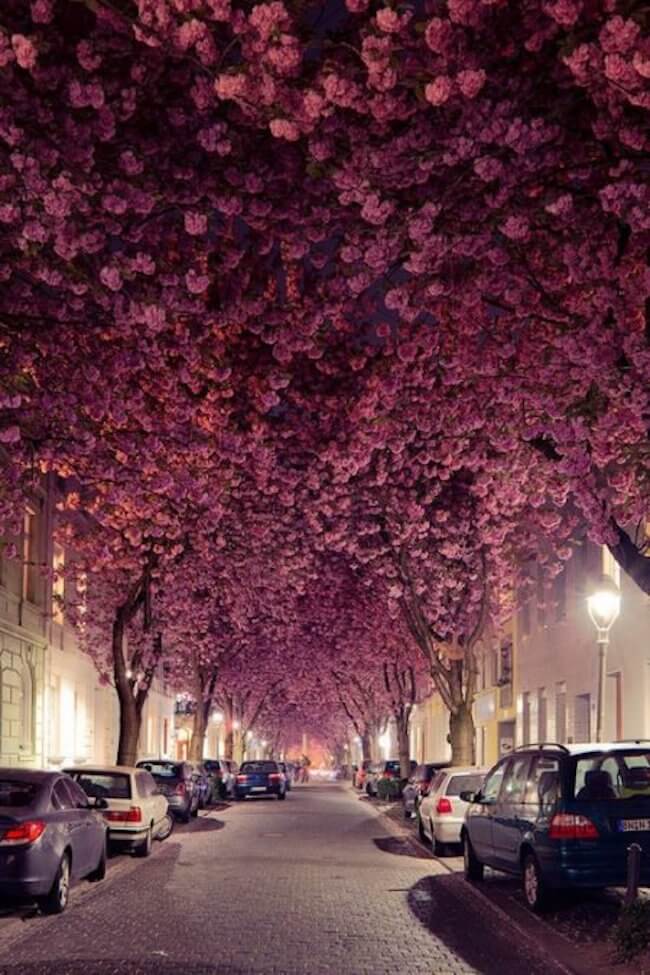 7. The sun rising over Egypt
This picture is actually taken from a Pizza Hut right across from the pyramids. Can you imagine that? Going out to eat pizza and watching the sun set or rise on the great pyramid of Giza…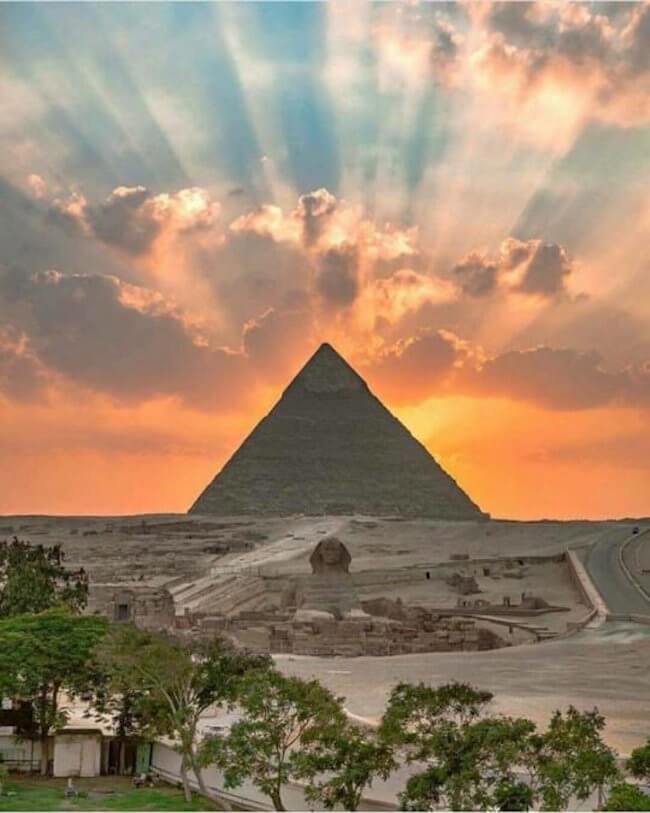 8.  The desert in Namibia
Doesn't it look like in a perfect photo?
9. The dream road from Hawaii
That grass is unreal.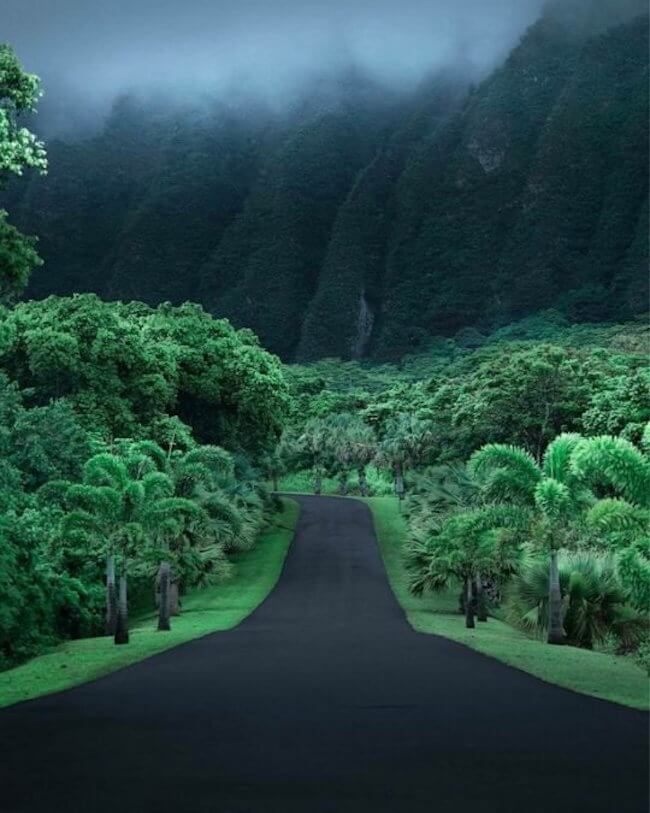 10. Pastel windmill in Oregon
This is were Wes Anderson gets his inspiration for his movies? It looks like it and it is 100% natural.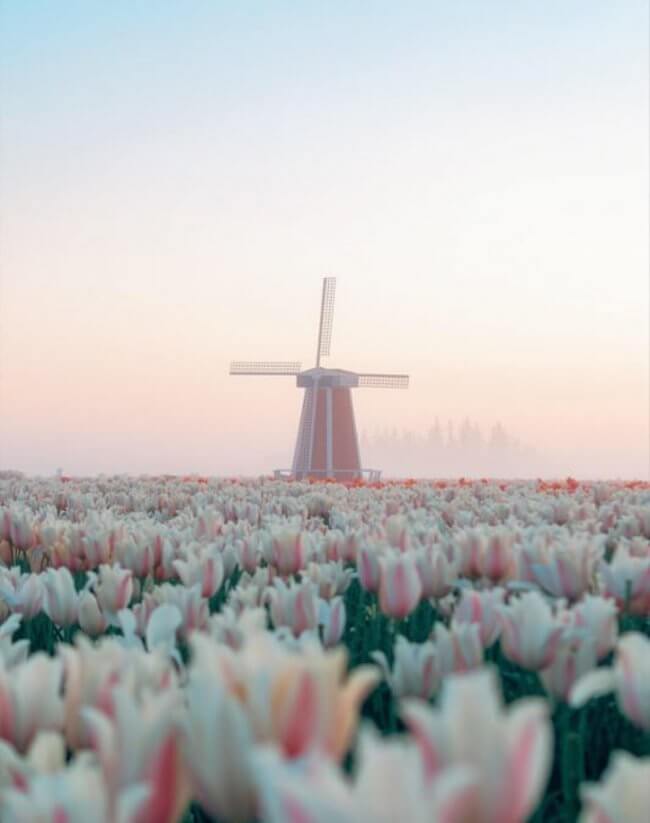 11. Philippines. Just a hidden cove
And yes, you've probably seen the water. It's so clean!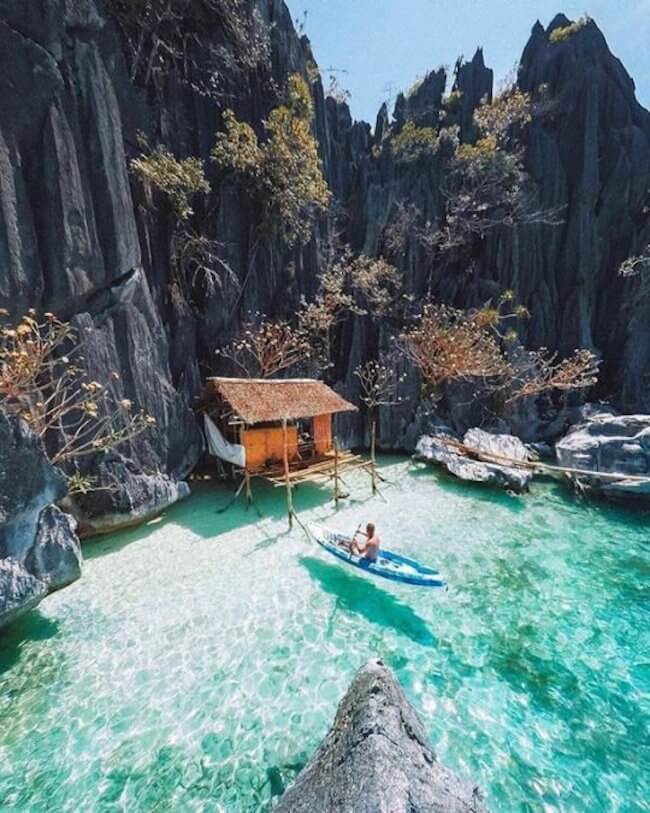 12. Dubai from a kayak
This impressive city looks so small from there. Where can I borrow a kayak?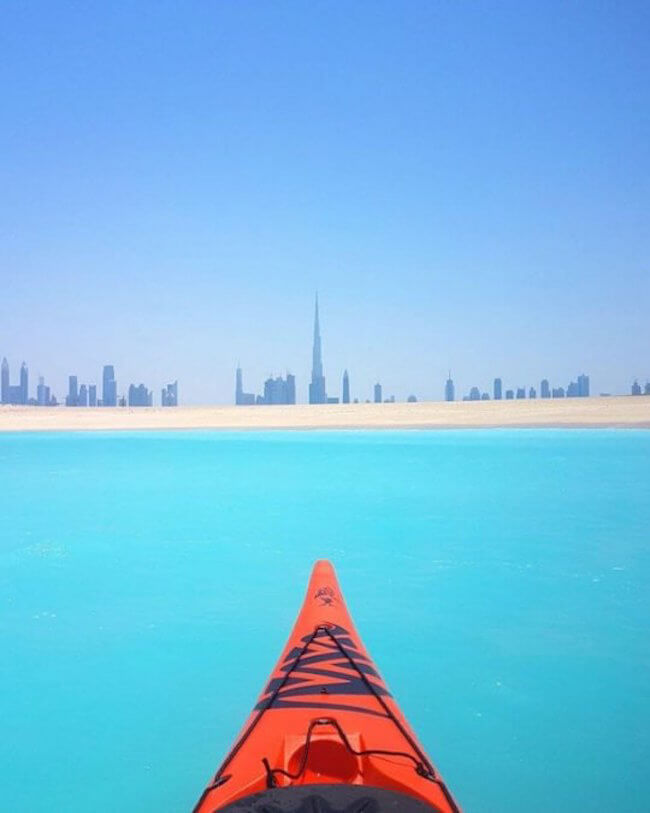 13. Niagara Falls in the winter
The falls don't freeze, but everything else around looks like in a fairy tale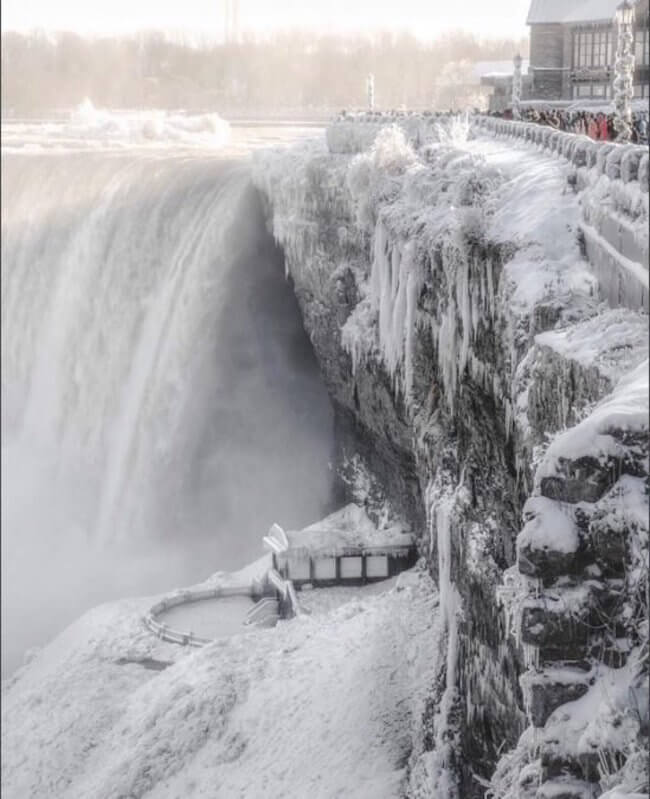 14. Mount Saint Helens
The floating mountain looks like he's living in the sky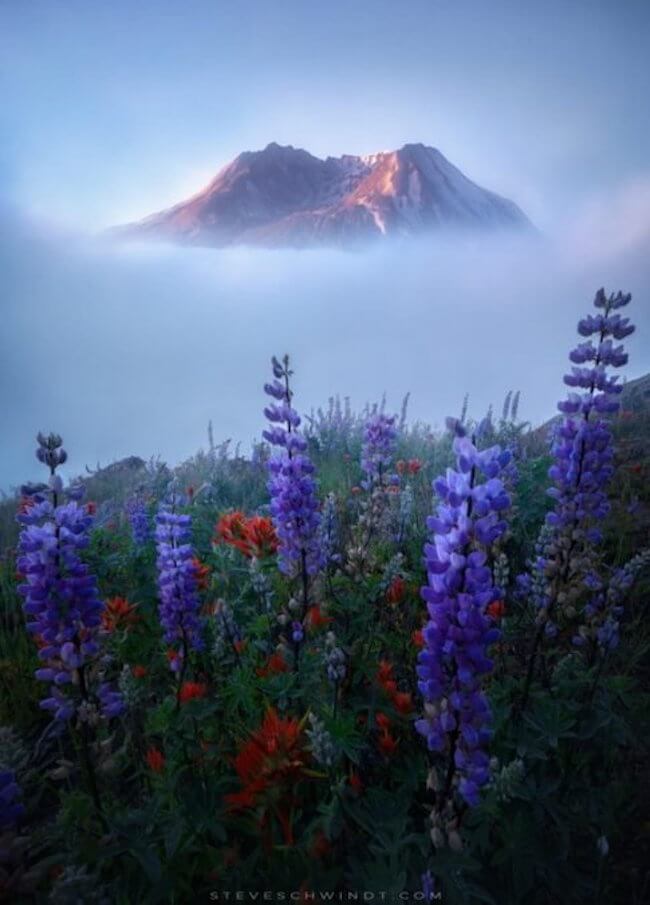 15. A Swiss waterfall
Just imagine living here and waking up every morning to the site of this.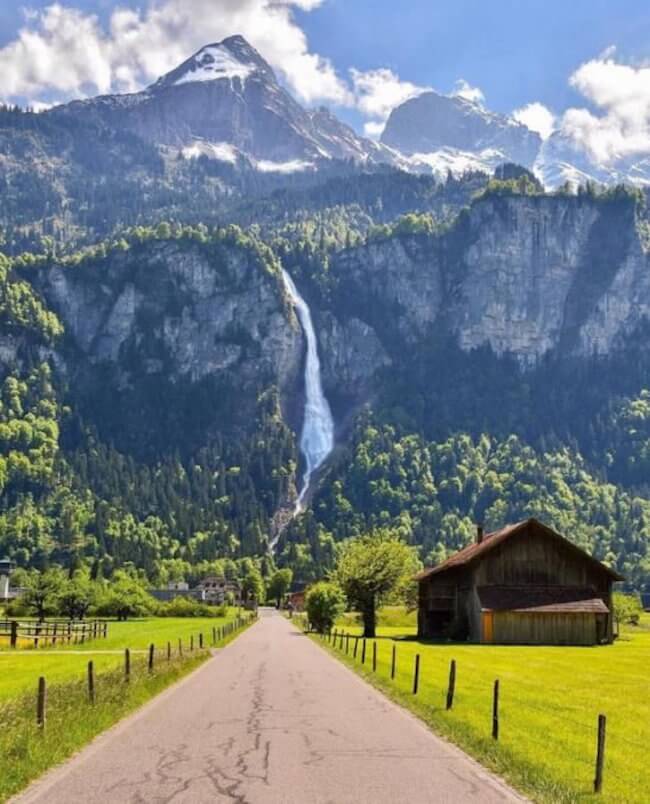 16. The dividing tree
Do you see what the tree have done here? He divided the house in two. Or are there two houses? Anyway, go look for this tree! You will find it in New York. We don't say where.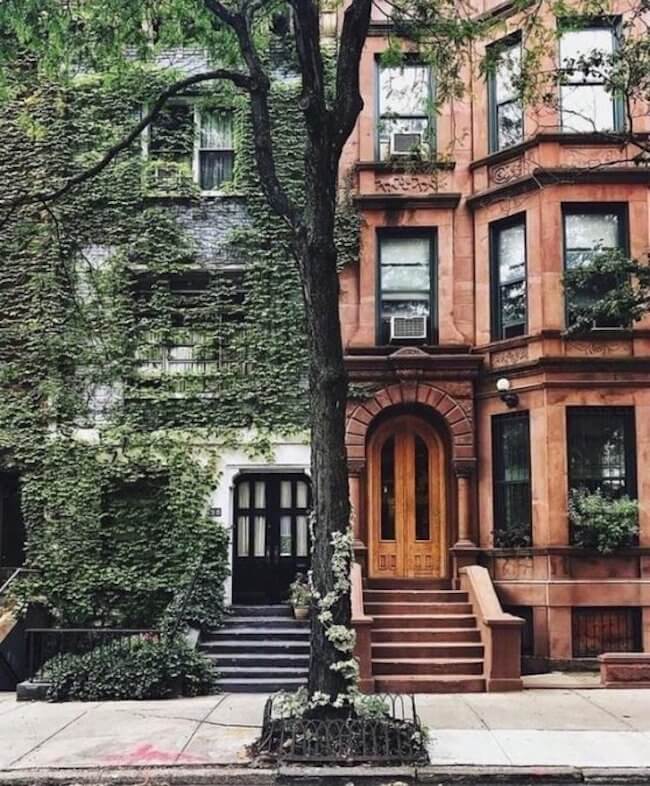 17. Mount Fuji from Japan
It looks like you've just woken up, but have no idea on what planet. You're on Earth!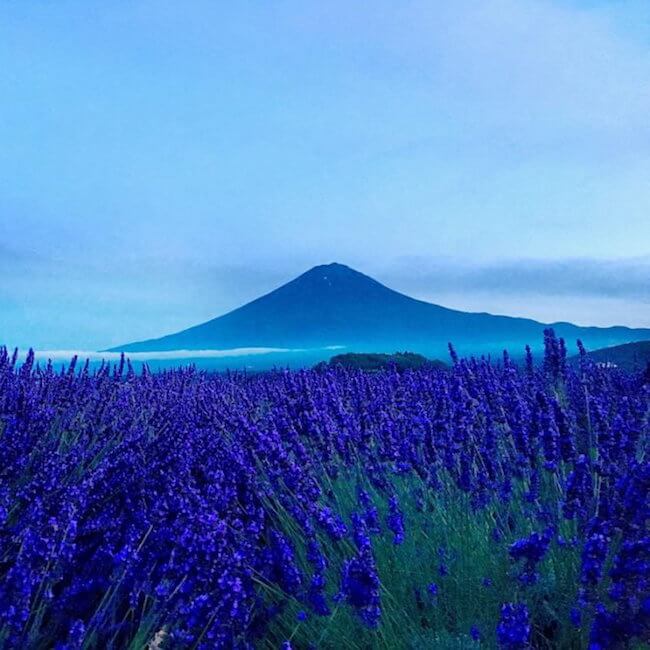 18. Perfectly-timed photo of giraffes looking over their shoulders in Namibia
What were they thinking? "Who are these ugly two-legged beings?"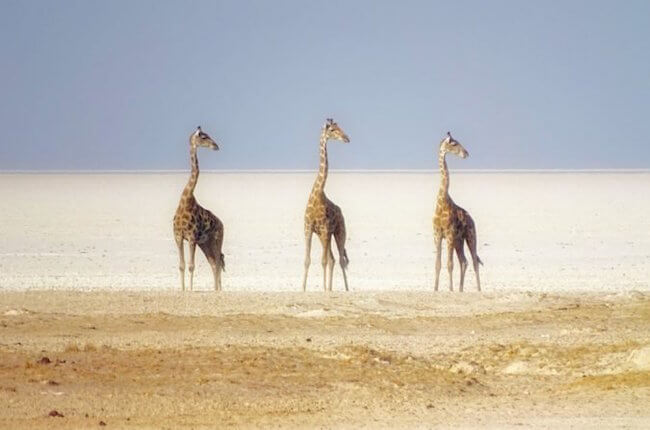 19. The Northern Lights as seen from the Lofoten Island in Norway
This is close to the arctic circle and if you want to have some arctic action, this is the place to begin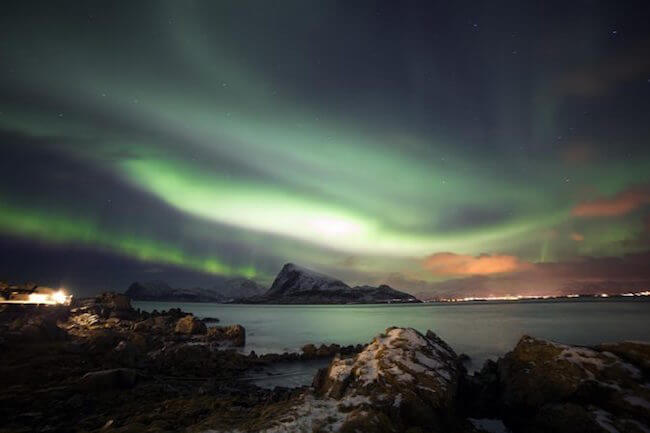 20. Yellowstone National Park in Wyoming
Where's my backpack?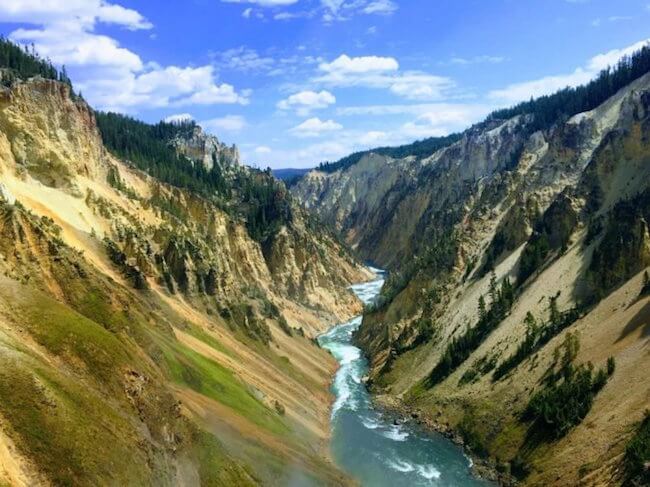 21. The Kol Suu Lake in Kyrgyzstan
Anyone feeling like camping in this remote region of Central Asia?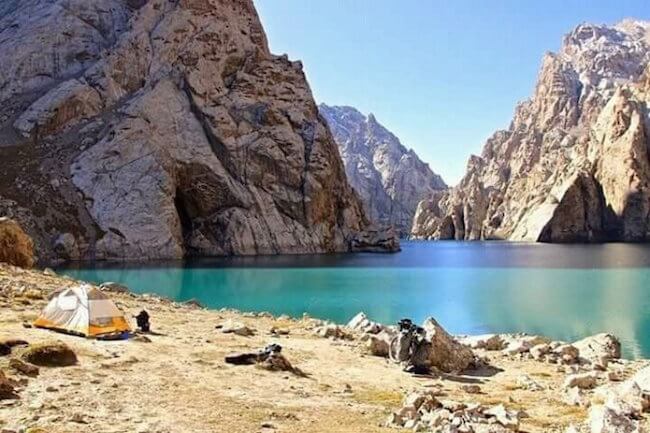 22. A side street in Bellagio, Italy
This looks like Italy, of course. You can never get enough of Italy.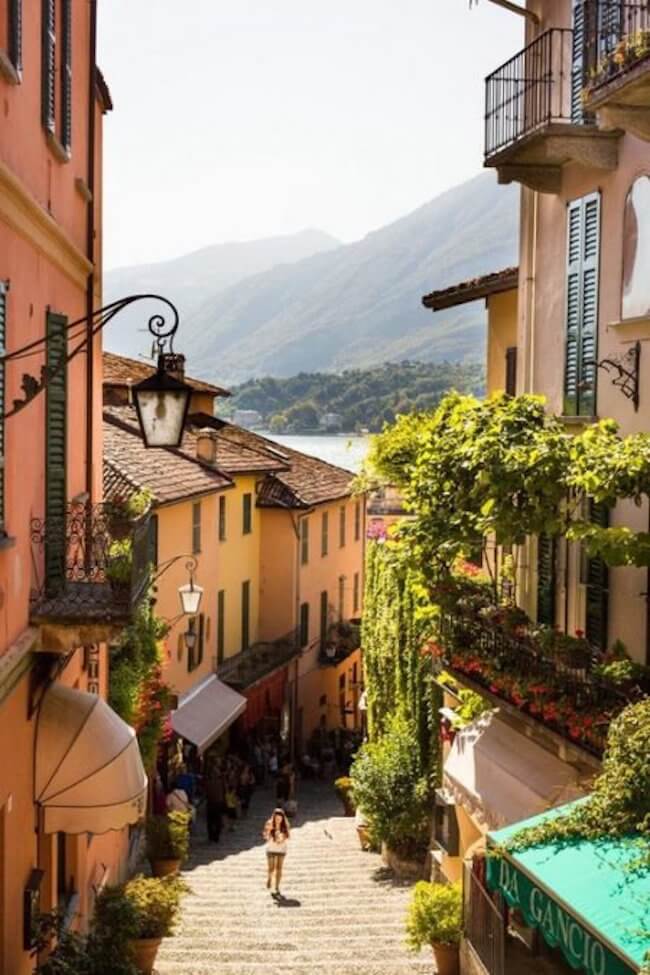 23. Monte Fitz Roy in Argentina and a very chilly-looking lake.
Wait, wasn't Argentina a hot country? Let's just go visit!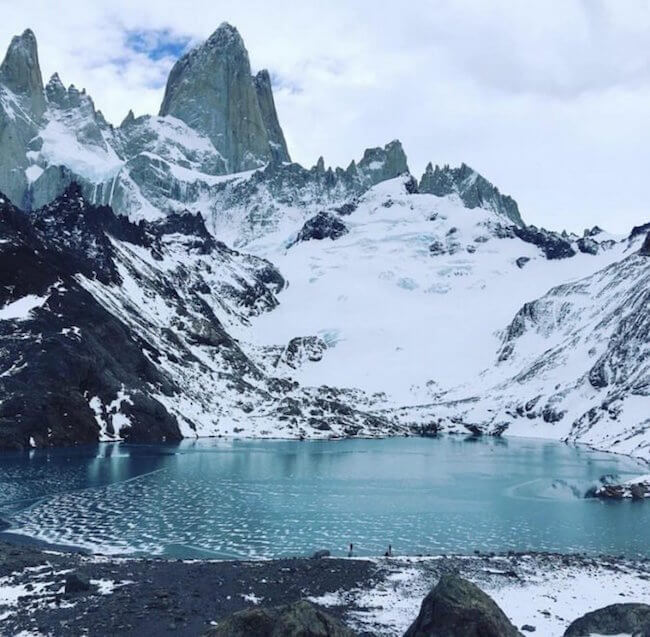 24. The Twelve Apostles on the coast of Australia
A walk down this beach would be more than nice.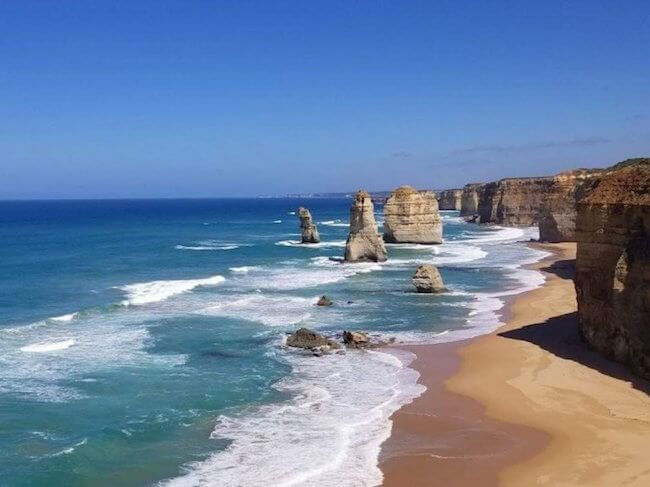 25. Some Santorini wine in Greece?
It looks like you could handle it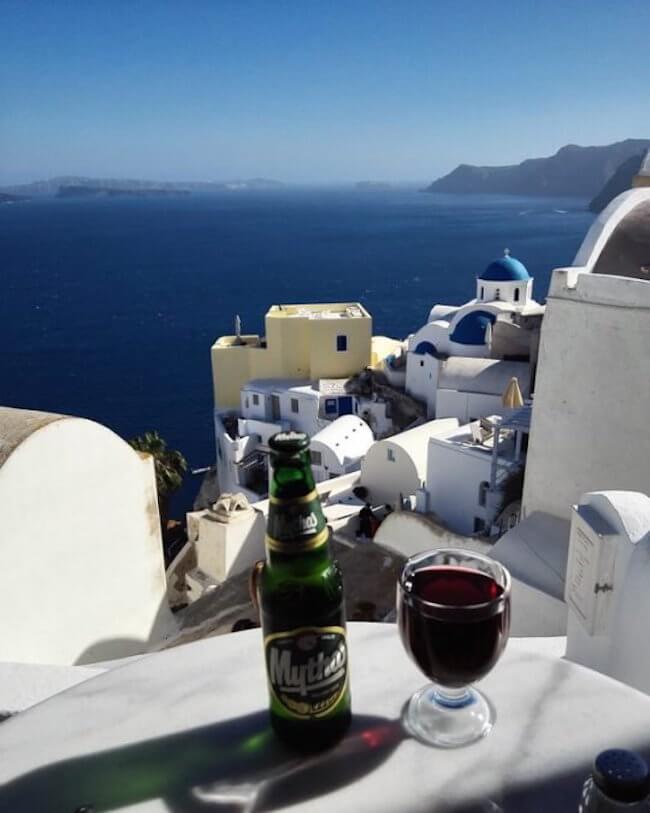 Any one of these amazing places is vacation worthy, if you enjoyed these, also check out these 10 most beautiful places in the world you can't believe actually exists