Who doesn't love horses? They are really majestic animals, so elegant, strong and friendly that people have always been fascinated with breeding them. Their fairy, legendary relative is the unicorn itself, a magical creature that we believe is the embodiment of perfection.
Horse breeding has become an art, an art with thousands of years of tradition. Horses are so different when it comes to colors and hues, body, skills and strength. Here, we have chosen 20 of the rarest and most beautiful horse breeds you have ever seen. Feel free to be amazed!
1. 
Cream Akhal-Teke Horse
A unique phenomenon of world culture, the queen of the horse kingdom. Considered by many to be the most beautiful horse breed in the world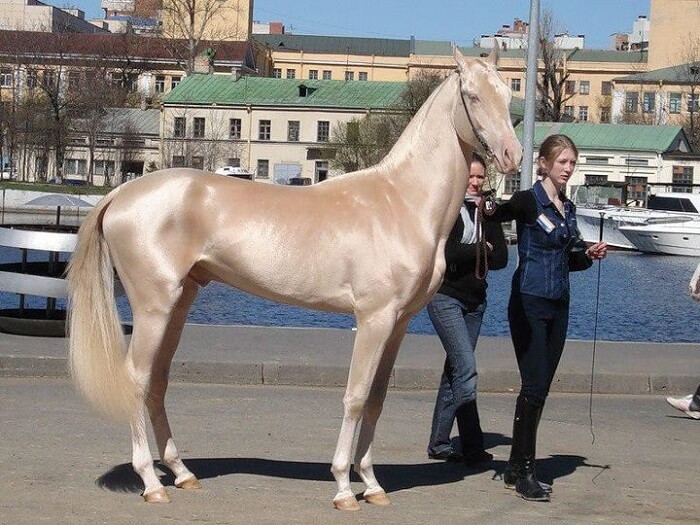 2. 
The Arabian Horse
Extremely hardy horse, especially in runs of more than 100 miles.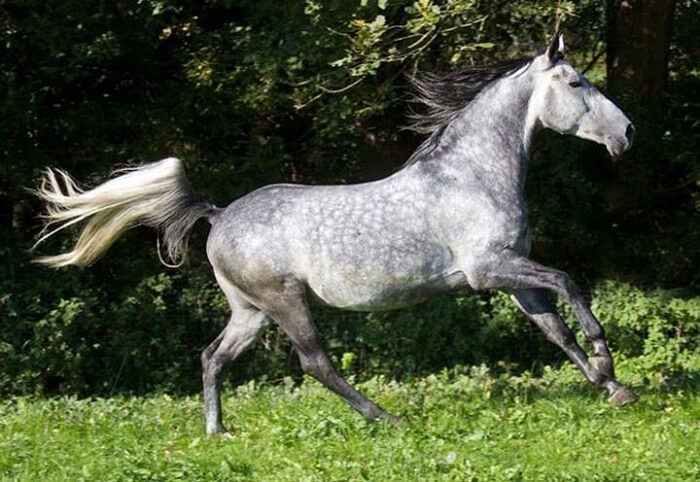 3. 
Black and white pinto
Pinto combines white and any other monochrome color.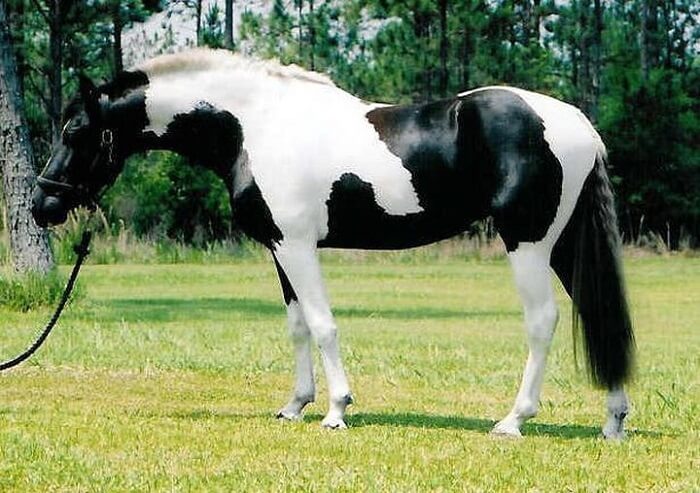 4. 
Perlino (pearl)
Izabellovaya suit with a dark mane and tail.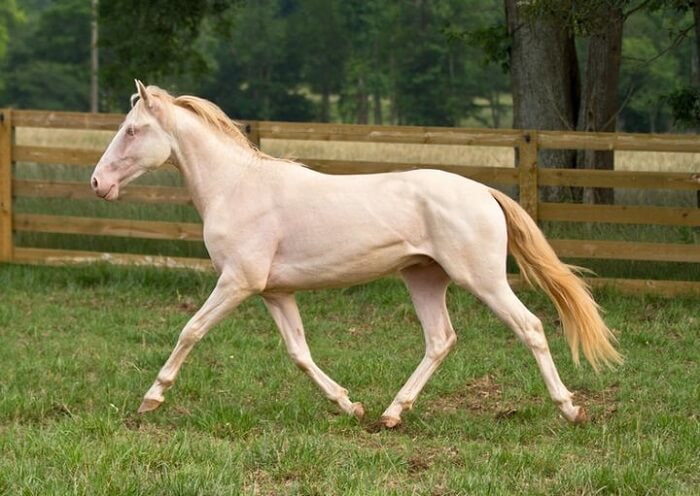 5.
Baxkin horse
Breed: Gypsy harness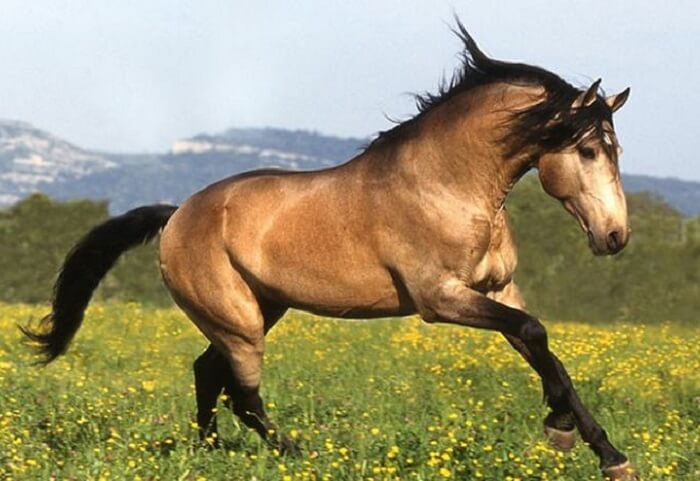 6.
The Oryol trotter
The pride and glory of the Russian horse breeding tradition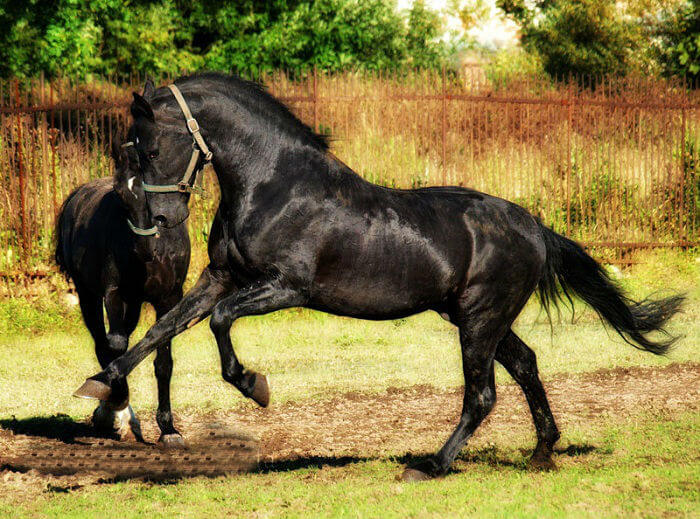 7.
Gray pinto in apples
A very rare colour, the result of artificial breeding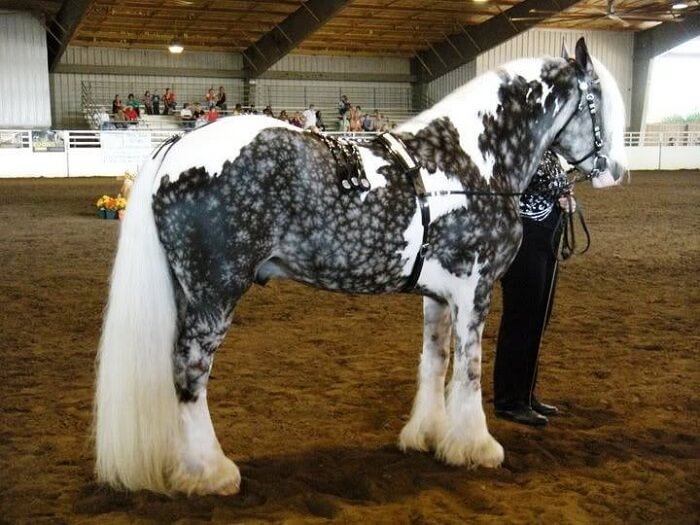 8.
Red Rabicano
White hair on thee side with narrow strips along the ribs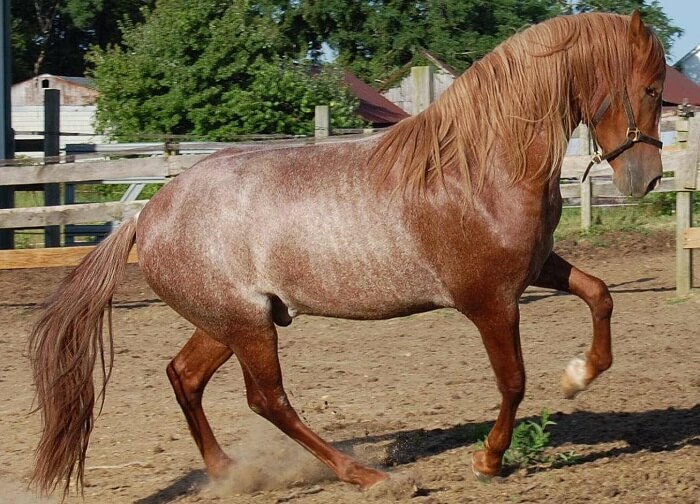 9.
Sabino
"Sabino", in Spanish means "pale" or "motley"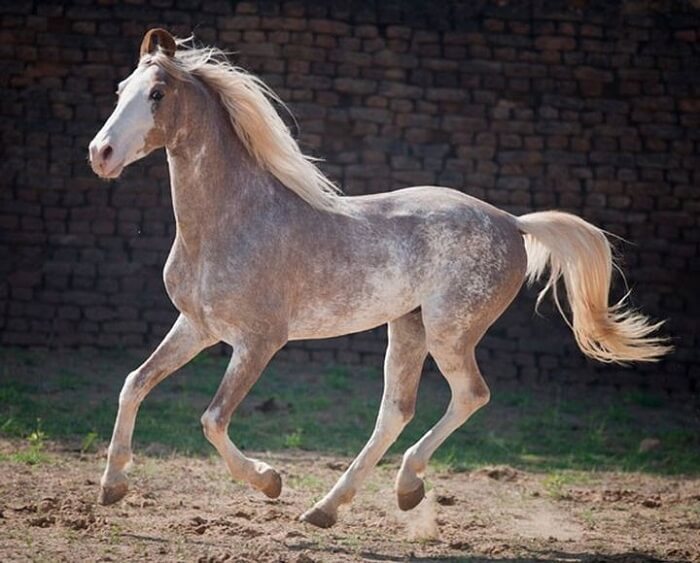 10. Silvery brown
A silver horse breed with a silvery outflow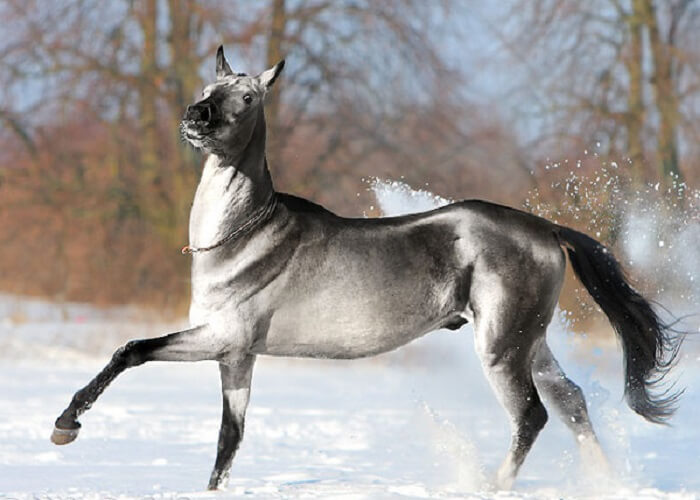 11.
Bulana with zonal darkening
The breed presents an interesting contrast from the head and the belly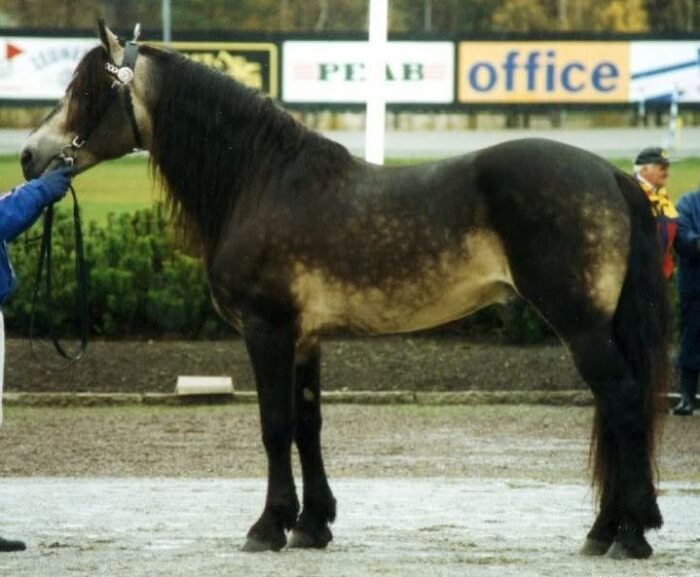 12.
Classical Champagne
It is a genetically black color under the influence of a champagne-clarifier gene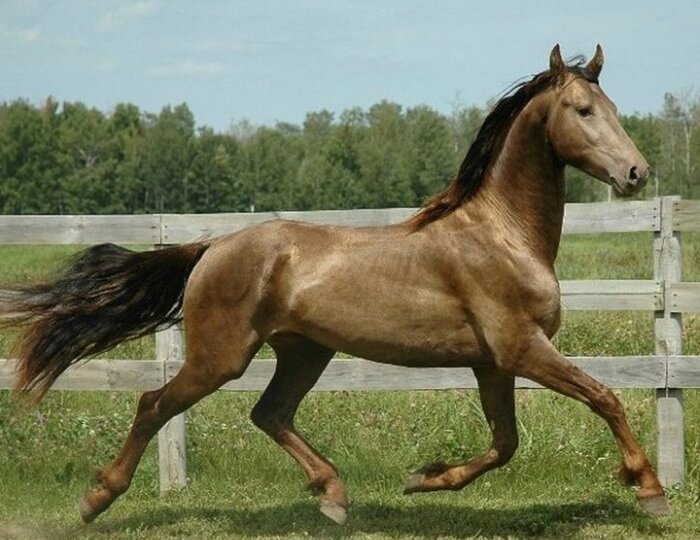 13.
Golden Champagne
This is a mixture of bay with champagne gene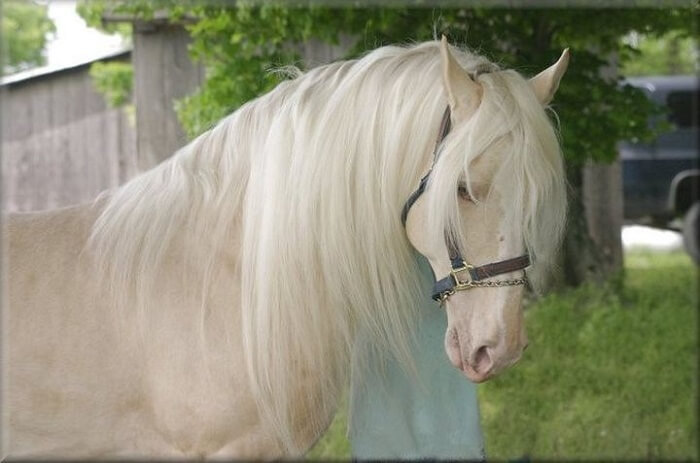 14.
Tiger Gray
This is a rather rare horse colour and it is the result of artificial breeding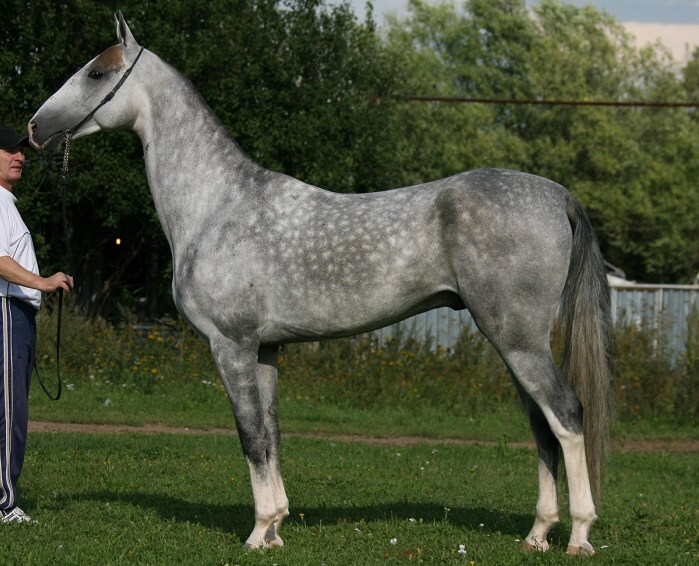 15.
The Igraine
It has one of the most mysteryous and beautiful colour in the world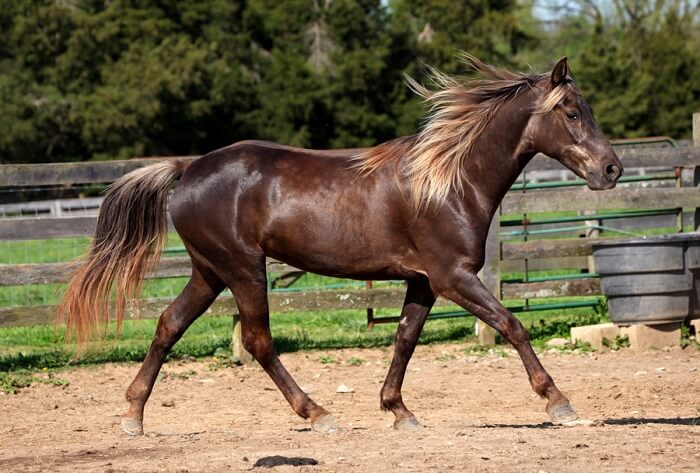 16.
Leopard
The most recognizable type of chubara suits.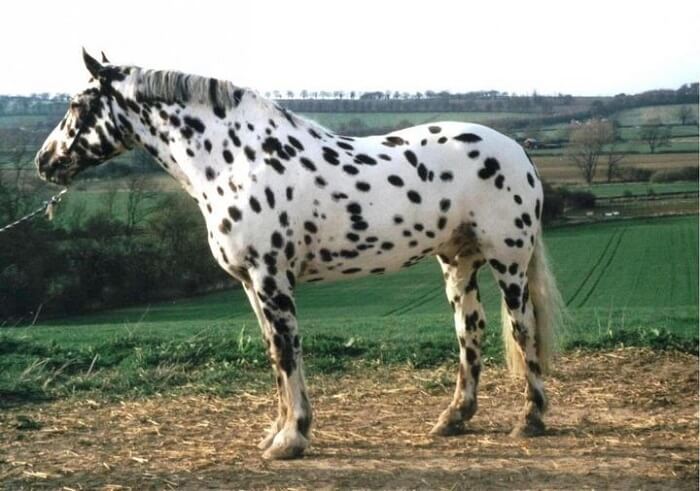 17.
Nestling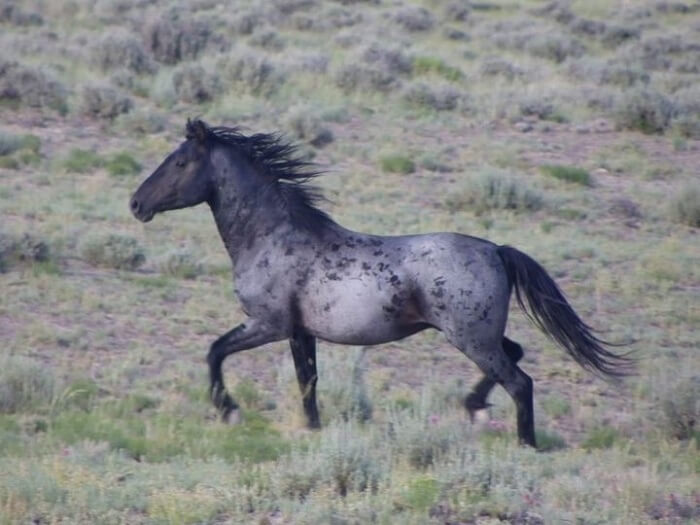 The most unusual horse color
18. 
Nestling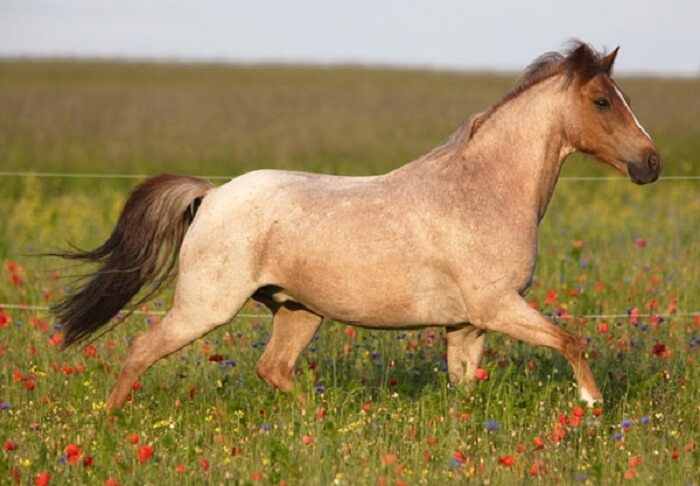 19. 
The horse in the mask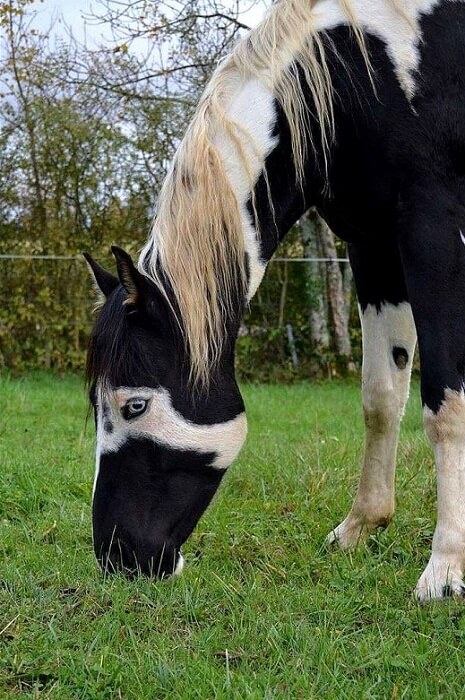 20. 
The Friesian Horse
It is a very massive, large and high-heeled horse. Although, it is quite bony, it is a very elegant horse breed all in all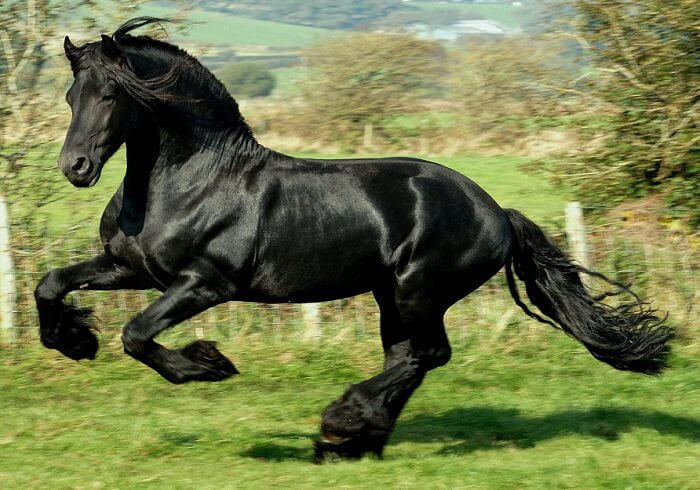 I personally did not know most of these rare horse breeds, did you? Share with us in the comment section.