We created this post about some funny bed sheets because honestly I was just looking for some for my bedroom, so I thought, it's a good idea for a post right? I hope you feel the same way. 
We love sleep. We all do. It's awesome! It's easy, it's relaxing, it helps you forget your daily problems for some time and just indulge into a comfortable state in which your body can rest and recover.
We like sleep so much, that we don't mind when we oversleep, but we surely mind when we do not get the proper number of hours of sleep.
We sleep a third of our lives. How do we do that? We lie in bed and… that's pretty much it. Close your eyes and wander off to the dream world.
So, if we all love sleep so much, why not do it in style with some funny bed sheets? These 20 pictures of creative bedroom sheets will show you what "sleeping in style" means. Actually, let us tell you. "Sleeping in style" means sleeping on a pavement wrapped up in cardboard, it means sleeping in an astronaut costume or under a pizza blanket.
Sounds like fun, right? That's what we thought and this is how we bring you today 20 funny bed sheet designs to make your sleep more fun and cool. Scroll down!
Funny bed sheets for a good night sleep
1. Dreaming of becoming an astronaut?! This creative and funny bed sheet will do the trick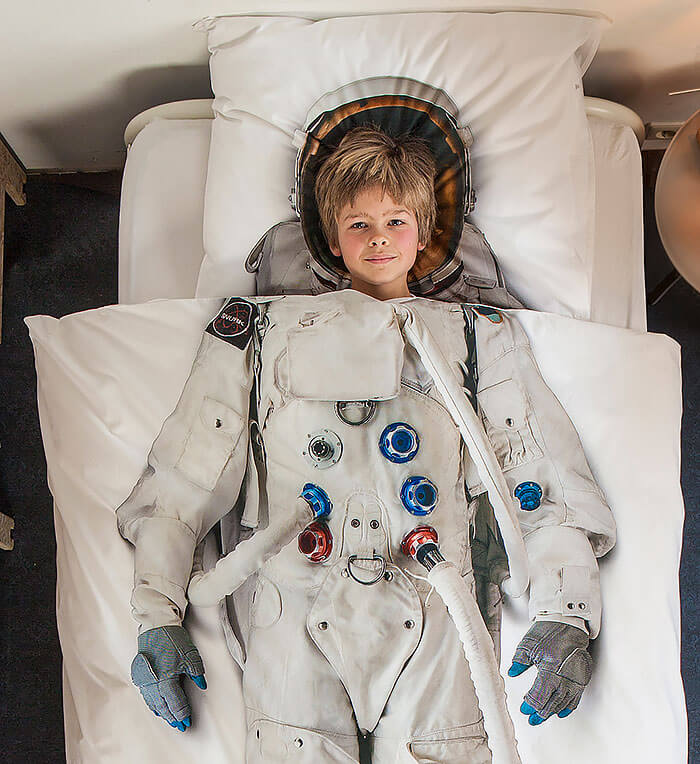 2. Pizza! I see pizza everywhere, even in my dreams!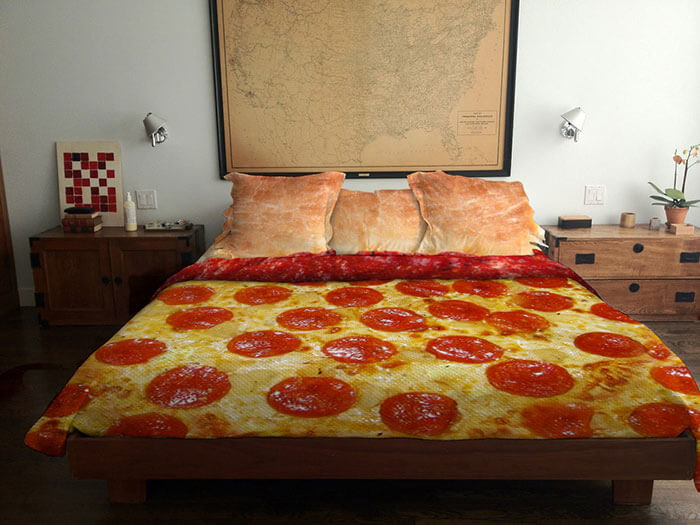 3. A goodnight kiss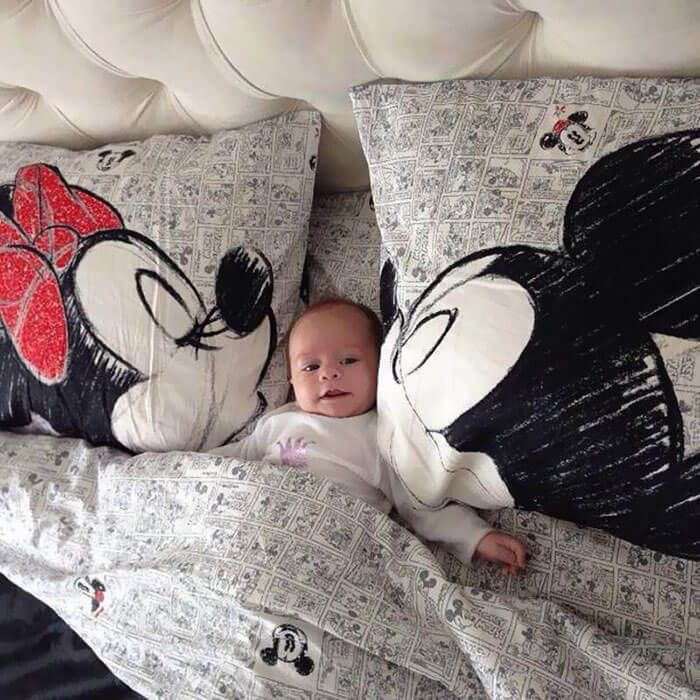 4. Taking the universe to bed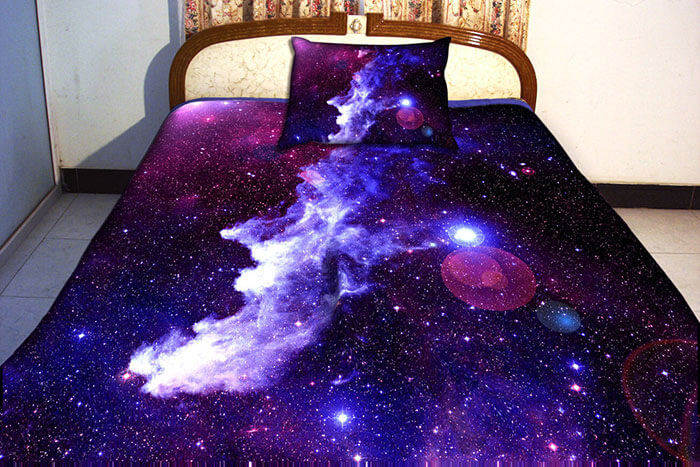 5. Skeleton Duvet for when you're not happy dreaming in your own skin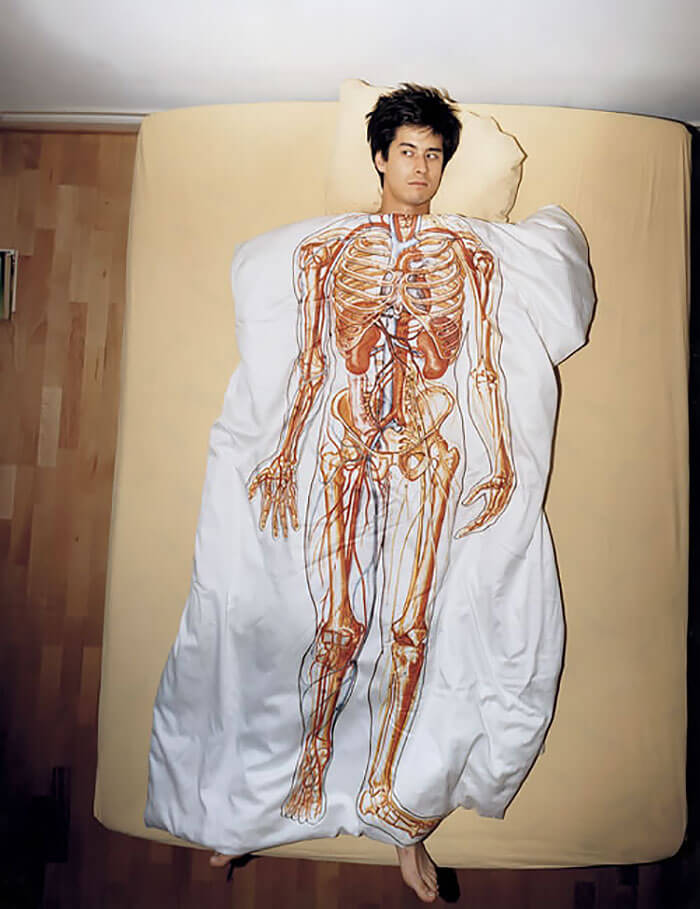 6. Grumpy cat (Sweet dreams!) The funniest bed sheets of them all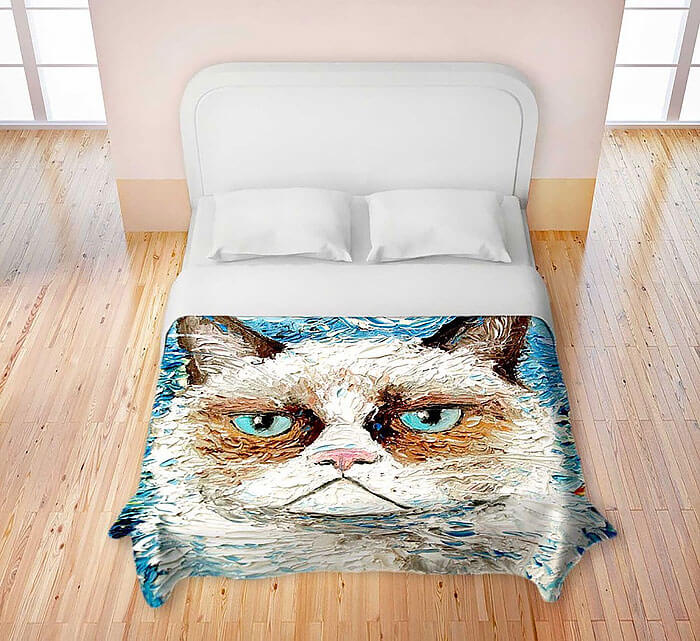 7. You and your hand…pardon, girl!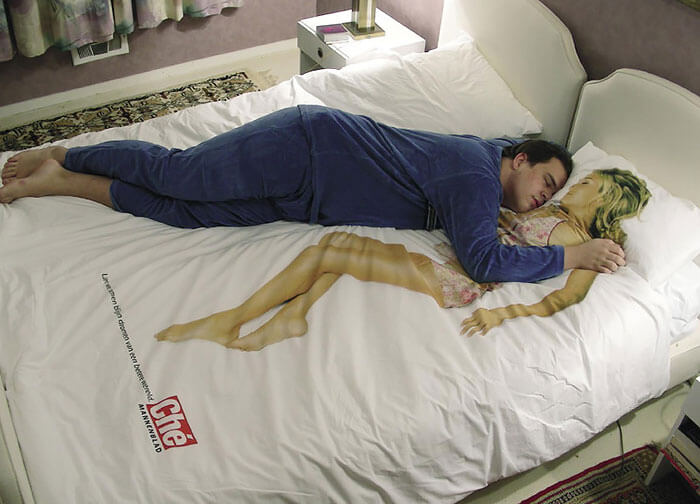 8. Sweet nightmares! My favorite of the funny bed sheets list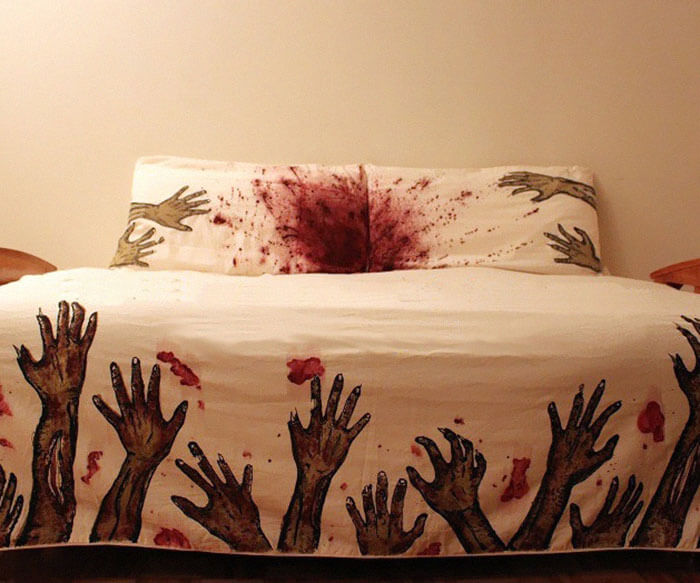 9. Pavement sheet and cardboard box duvet- just in case you missed sleeping on the streets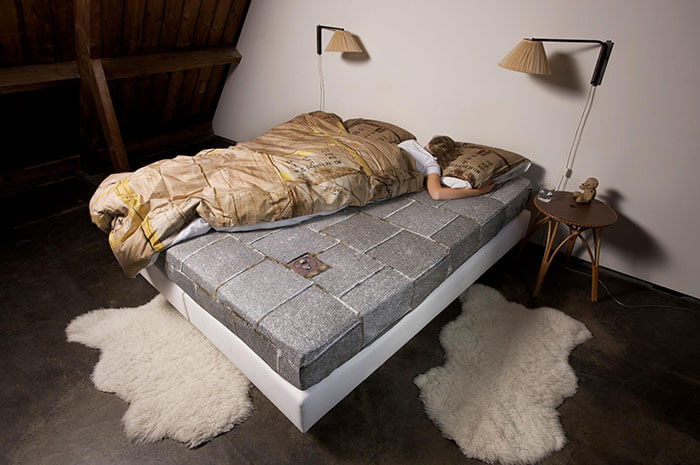 10. Of course! She needs space. Scoot over!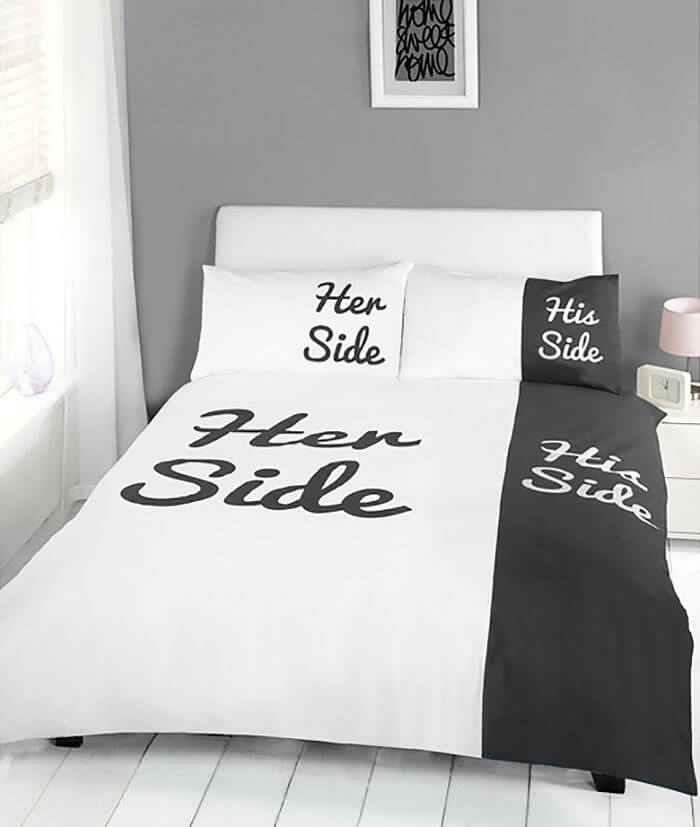 11. Doodling or sleeping? Why can't we have them both?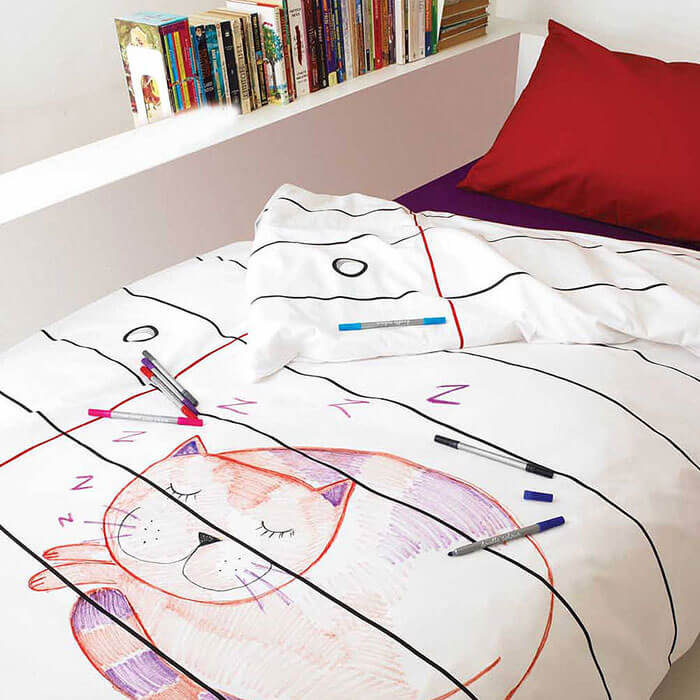 12. Just to be sure you grow up to be a princess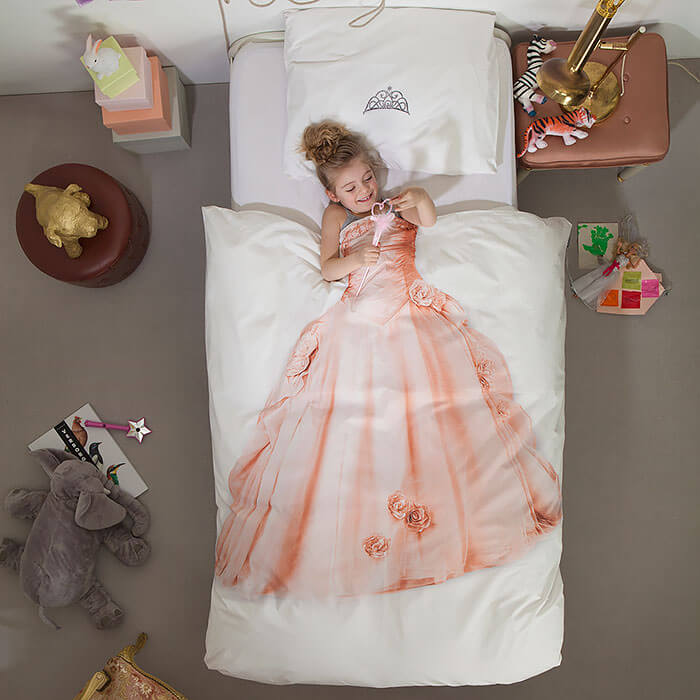 13. Doodle Duvet Cover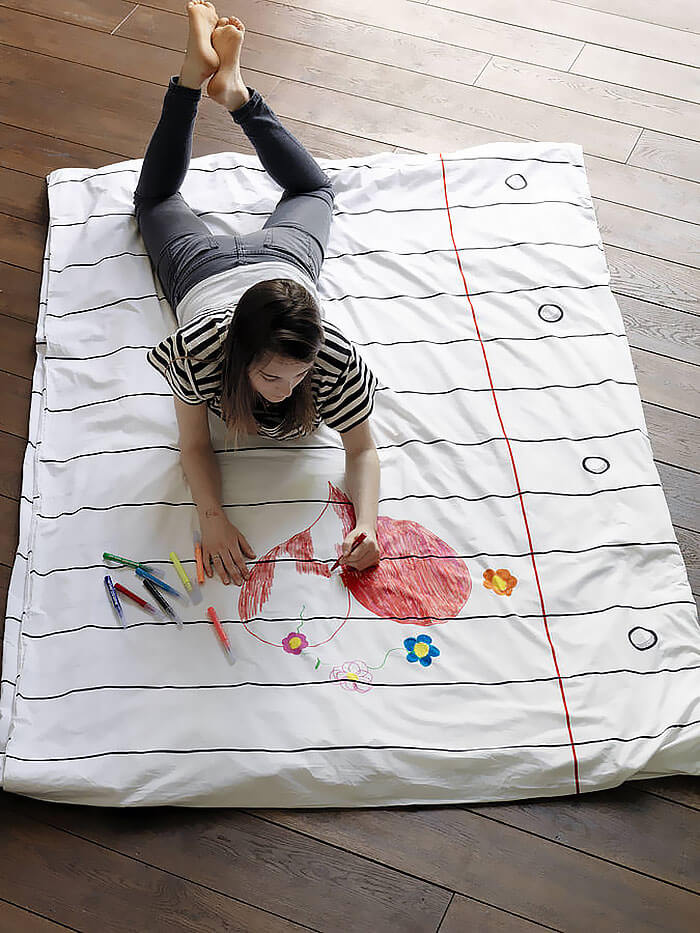 14. Owls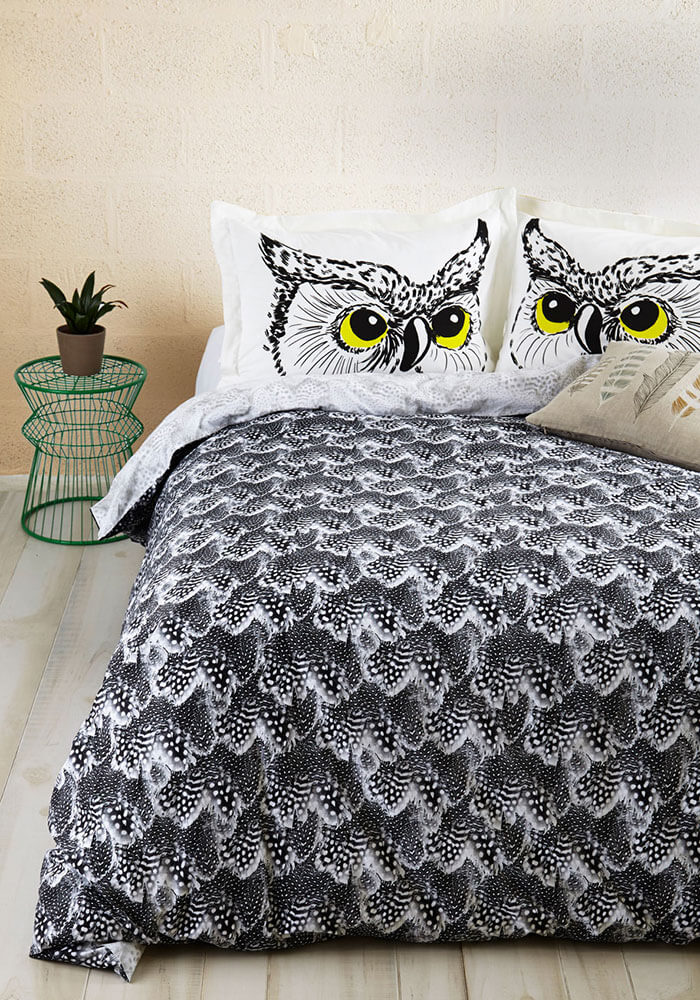 15. Hanging out with your imaginary pet (and now you can be sure he doesn't pee on the sheets)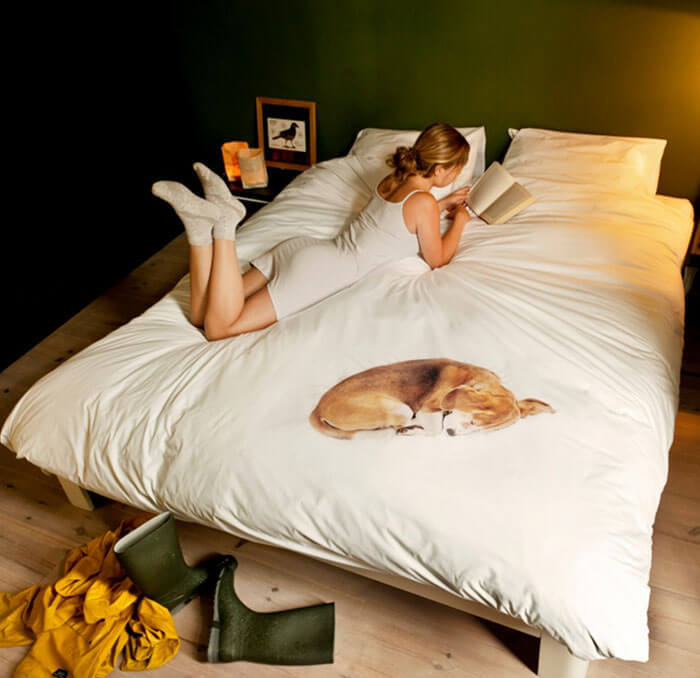 16. Delicious dreams!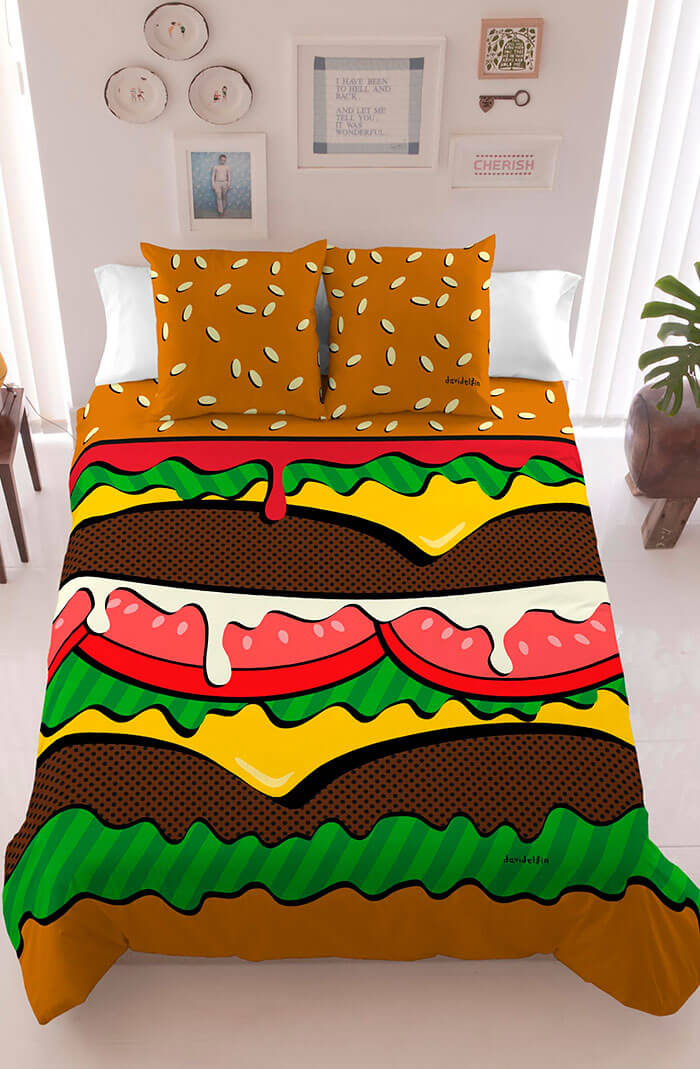 17. Dreaming of becoming a firefighter?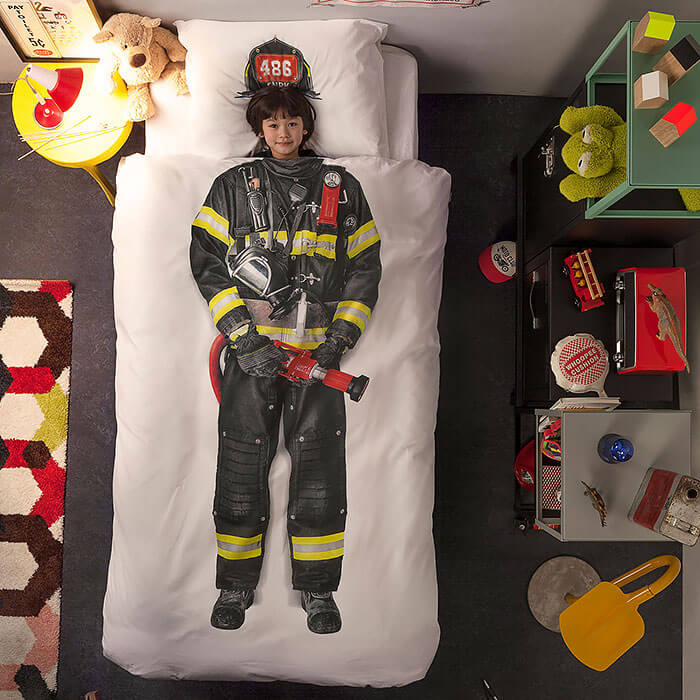 18. Moby Dick?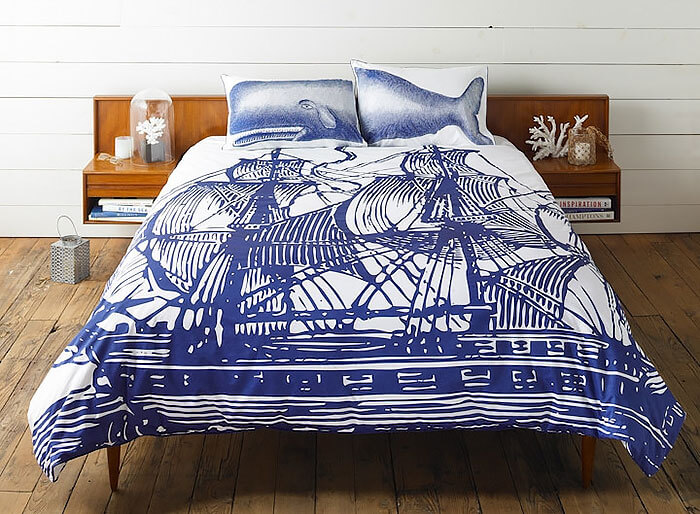 19. The Royals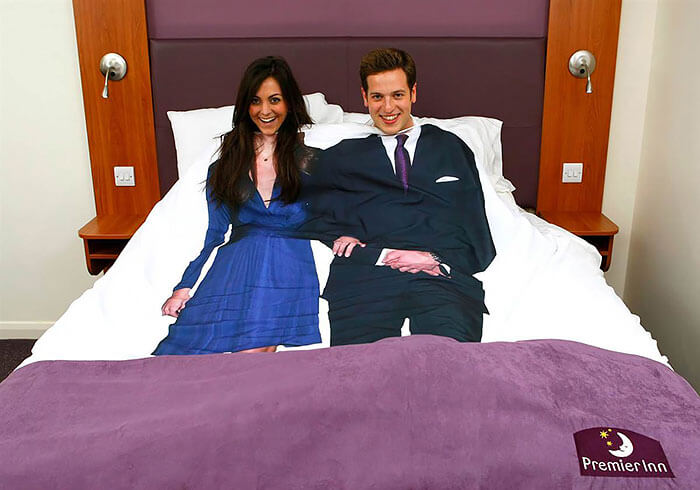 20. Taste the rainbow, the sleepy rainbow!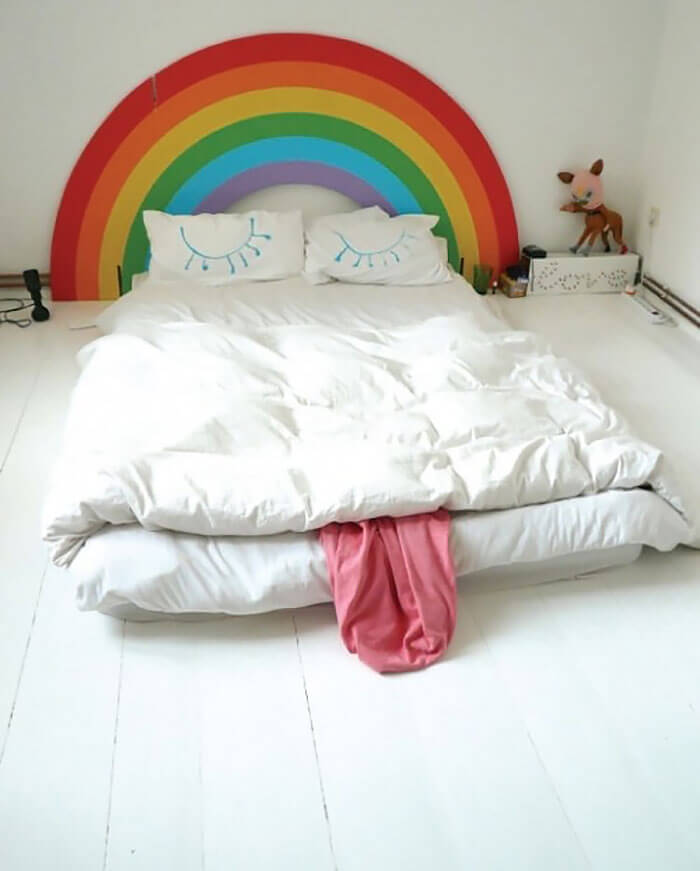 21. Flamenco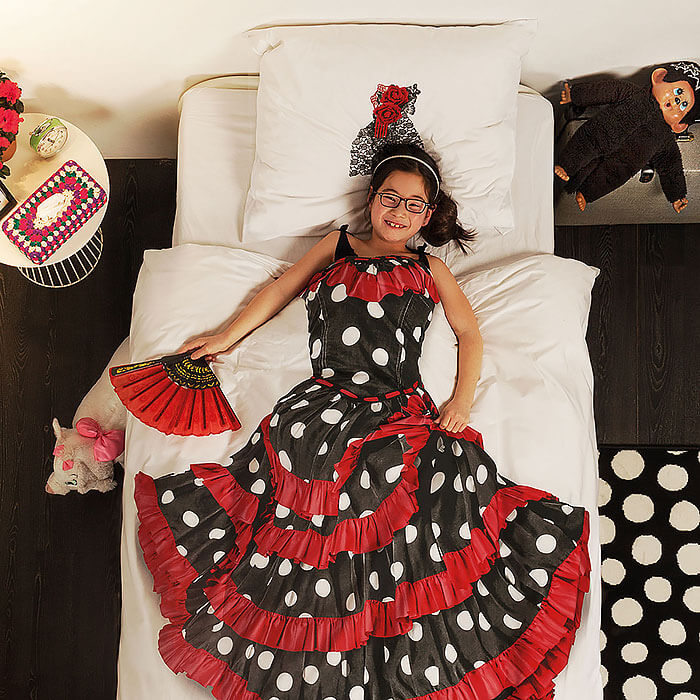 22. Chicken soup for the soul bedsheets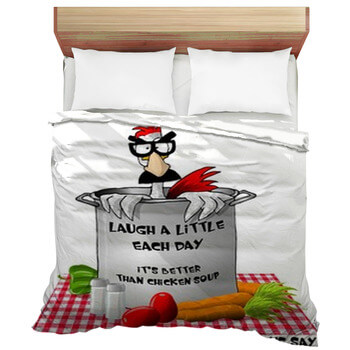 23. Monsters Inc sheets for Pixar fans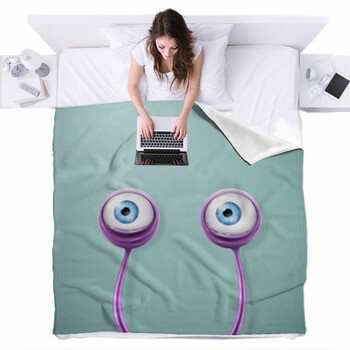 24. Save Water, Love these sheets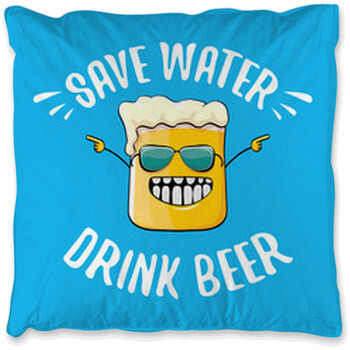 I just loved these funny bed sheets and i think they are worth a share, if you agree, please share with your friends.