Aww, Tom and Jerry finally stopped fighting and became cat and mouse friends. The only reason a cat would be okay with cuddling with a rat or a mouse is if they're well fed. A spoiled kitty with a full tummy is more likely to cuddle its prey than try to kill it and eat it. Unless it's a lizard. They would be more likely to kill a lizard. They only wanted to play with it but the poor guy was just too little to survive.
If you think about it, cats and rodents aren't all that different. Or at least, kittens and rodents. They're both small and furry. Actually, that's kind of all they have in common. Just make sure you're feeding your cat well. If you forget to feed them one day they might end up eating their little squeaky buddy instead of being best friends.
And of course, the internet is overflowing with pictures of cats and mouse friends. Take a look at these adorable kitties and their adorable rodent best friends. Let us know what you think in the comments section. Would you trust your cat not to eat your pet rat or a mouse?
1. Not sure if this cat is hugging the mouse or just trying to kill it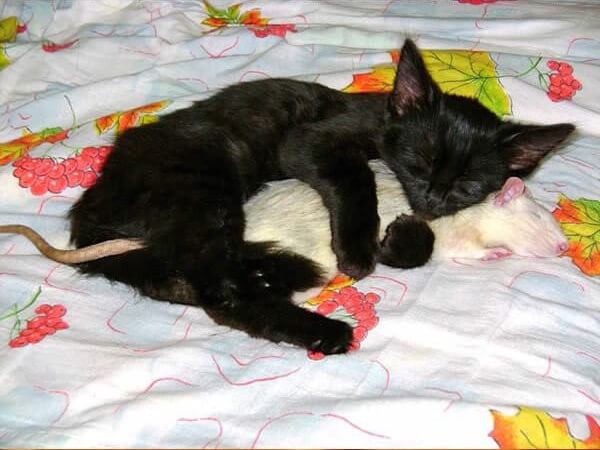 2. This is a nice and cute cat and mouse friends picture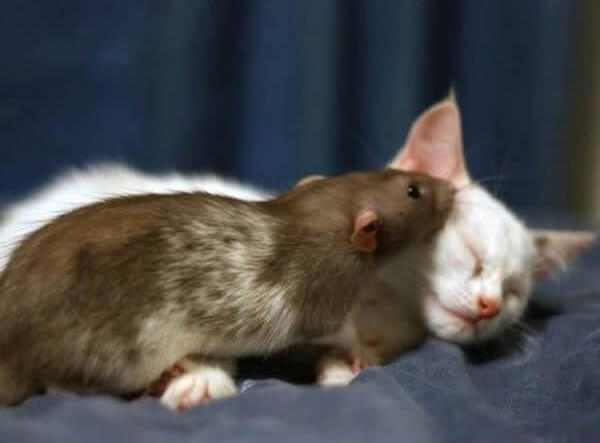 3. Sleeping like the angles they are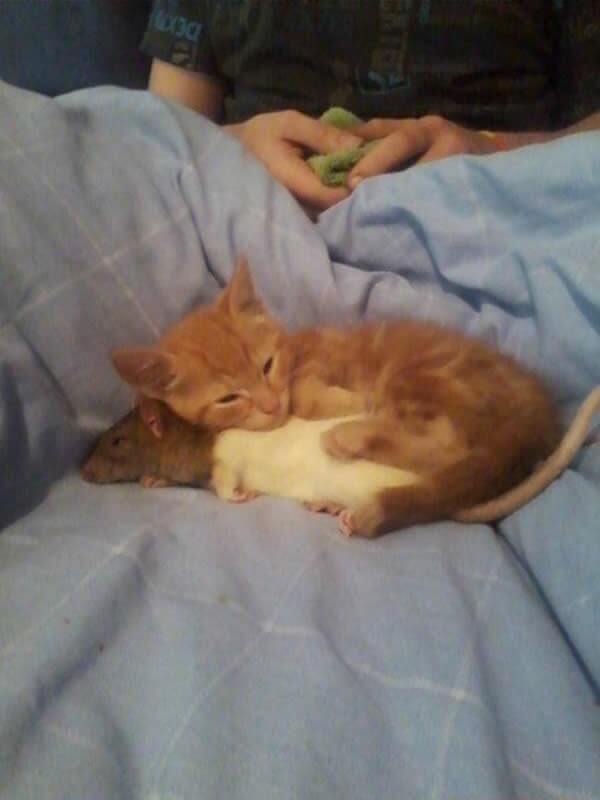 4. It's noticable that cats and mice love to sleep in weird positions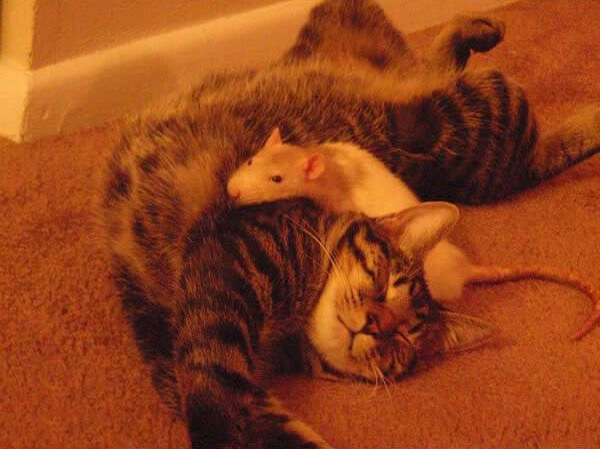 5. Eagleeeeeee!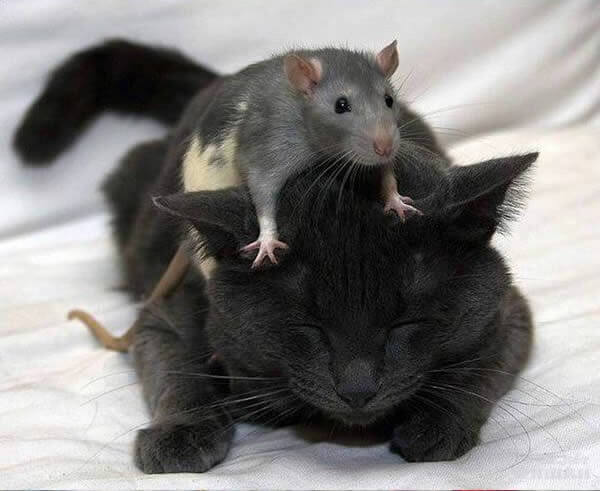 6. " Oh yes. Yes! scratch my head right there " Cat probably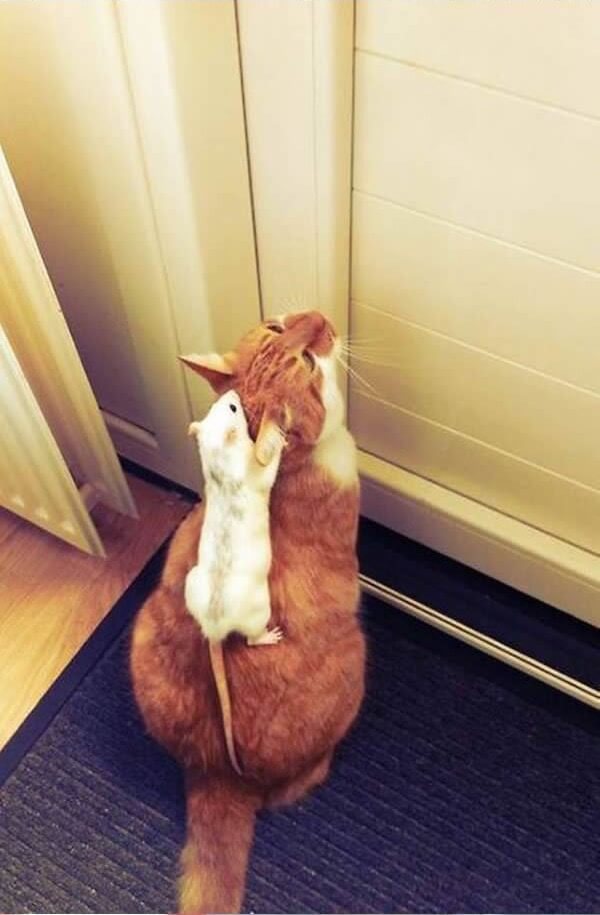 7. Cat cleaning his best friend mice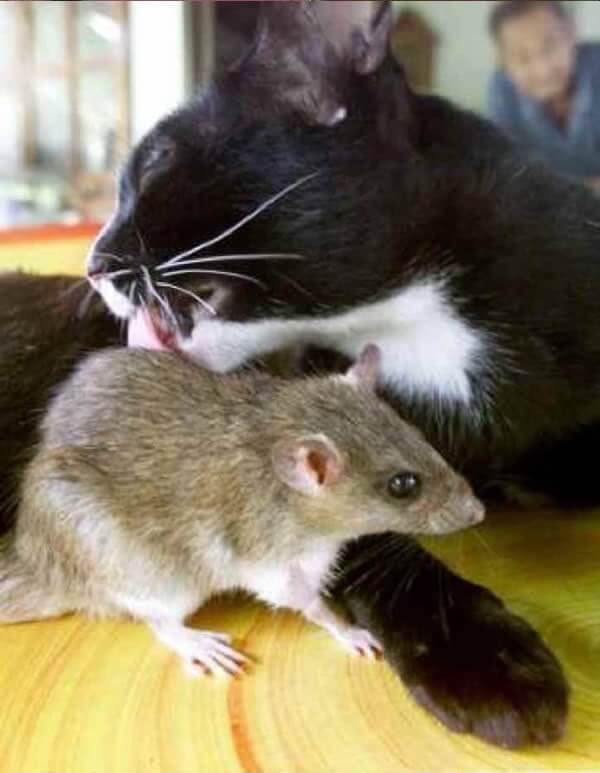 8. Eating together, not each other. Nice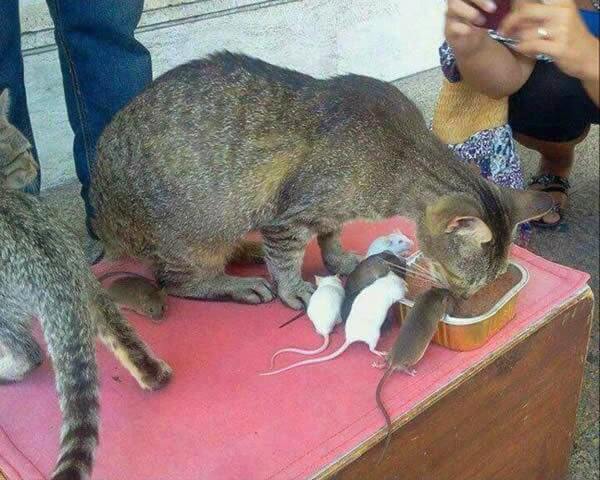 9. They kinda look the same right?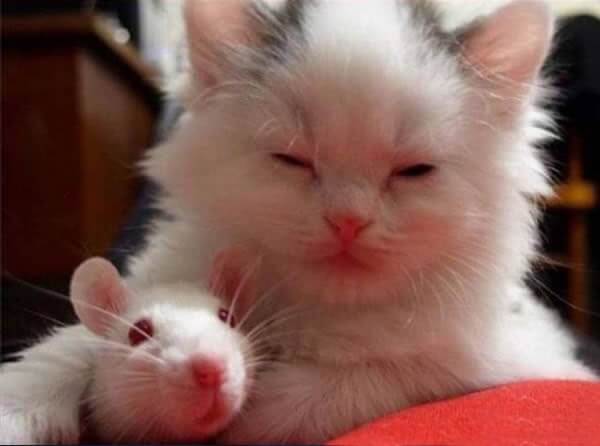 10. The threeway of cute. Dog, cat and mouse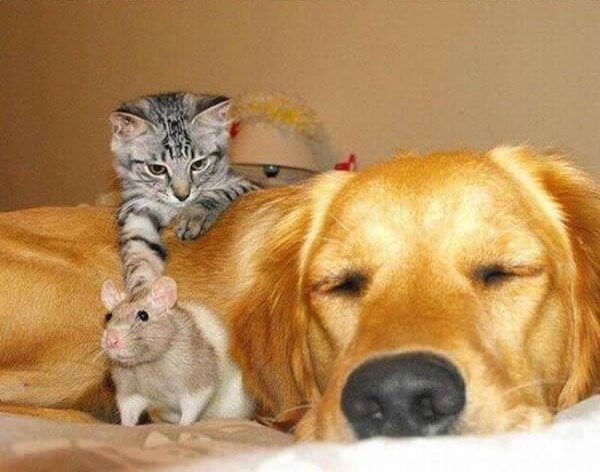 11. Cat and mouse BFF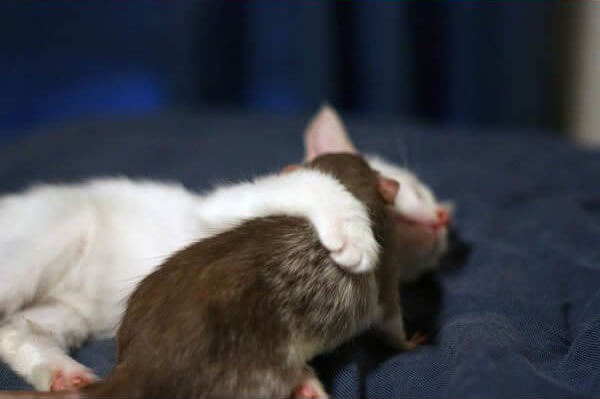 12. Tell me all your secrets buddy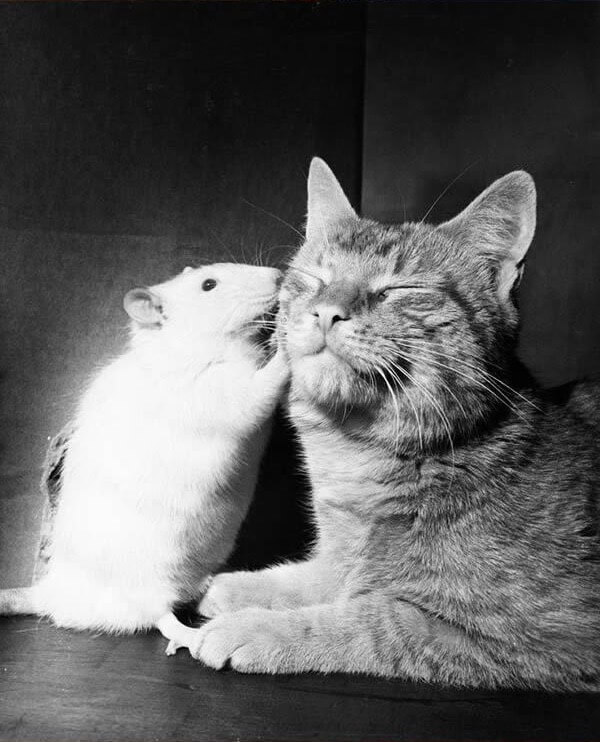 13. This is an artistic photo right here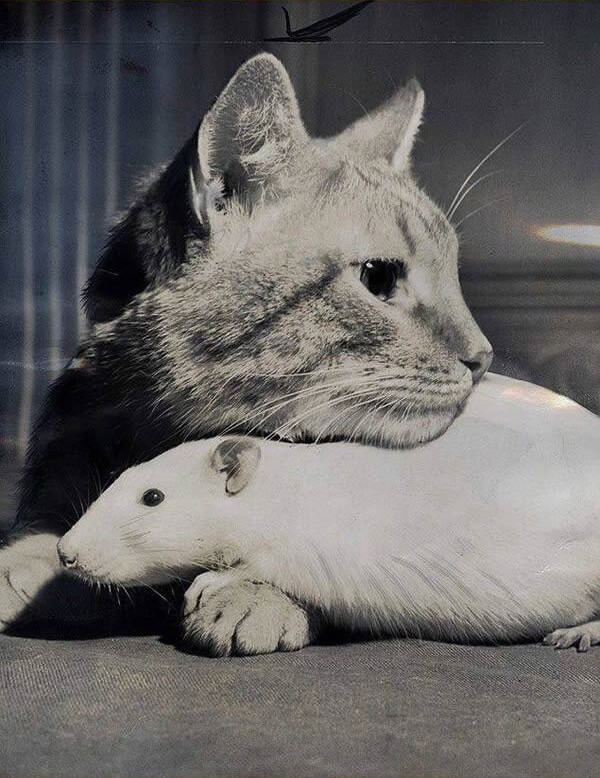 14. " Hold me. I'm yours forever "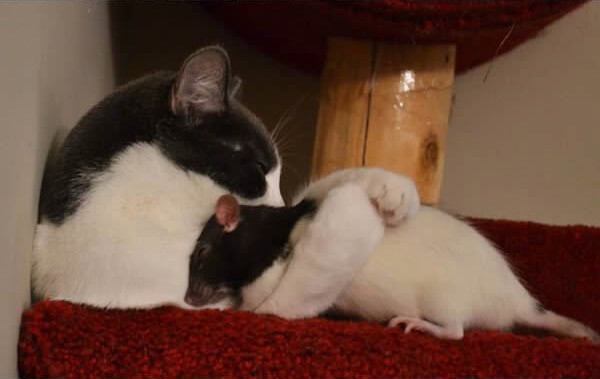 15. Who has the energy to fight all day. Let's sleep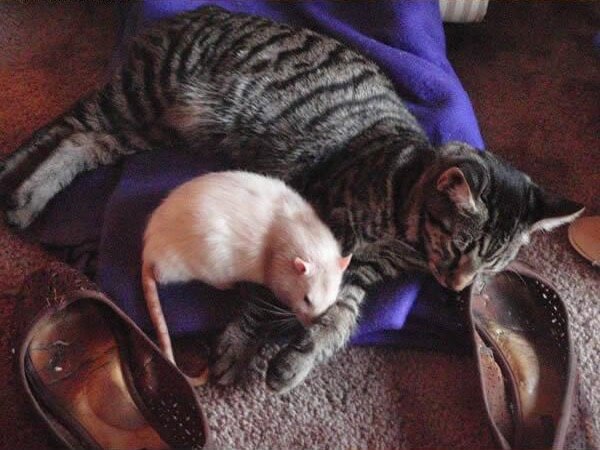 16. " You're so tiny "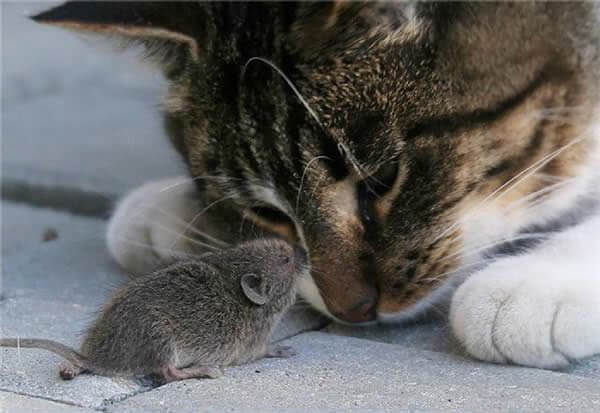 17. Both cats and mouse like to drink milk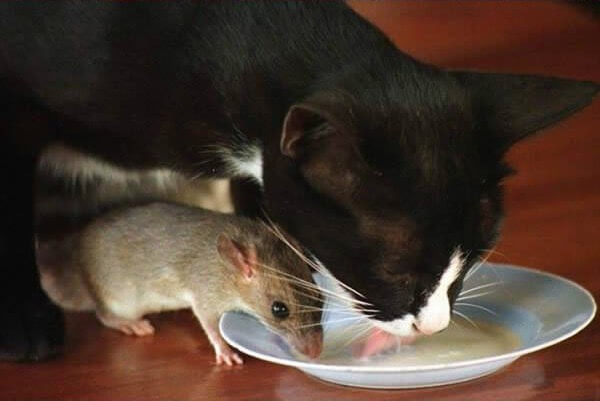 18. The cat looks like he is planning to eat the mouse later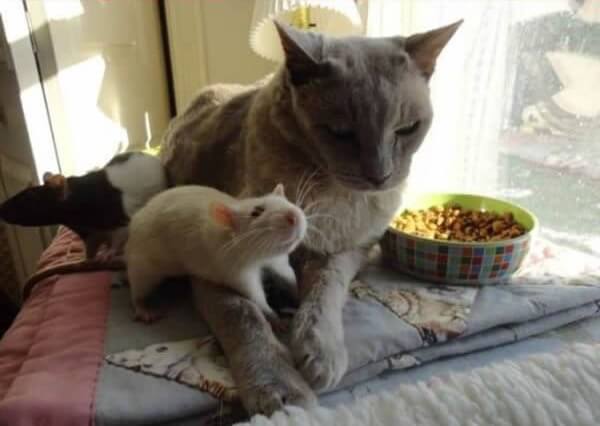 19. What are they up to

If you enjoyed this gallery of cat and mouse friends, please share with some friends.