Why would cats wear stockings? Because they're sexy? Because they're just fabulous? Because they can? Because their humans made them do it? Well, you can find your own answer. We're just going to show you this new cat fashion trend – Cats in stockings. It is something as funny as it is good-looking and crazy. Seeing a cat lying down on the sofa with her long, sexy legs spread out in your face, like saying: "I am the queen of the house and I can do whatever I want"
So, what do you need to make your feline friend look like a drama queen that just came from the club? Just a pair of elastic leggings paired with some Converse and, combined with their natural drama-queen look, your feline friends will become memorable! Just staring at these pictures, you'll get a feeling of "there's an elephant in the room". Felines are slender, elegant, evil-looking. Giving them a pair of long, elastic leggings just seems wrong, fun to some extent, but after a little bit of gazing, you will say that there's something wrong in the pictures. Don't you think?
1. When you are just fed up with your hooman's bad jokes

2. Falling asleep like a diva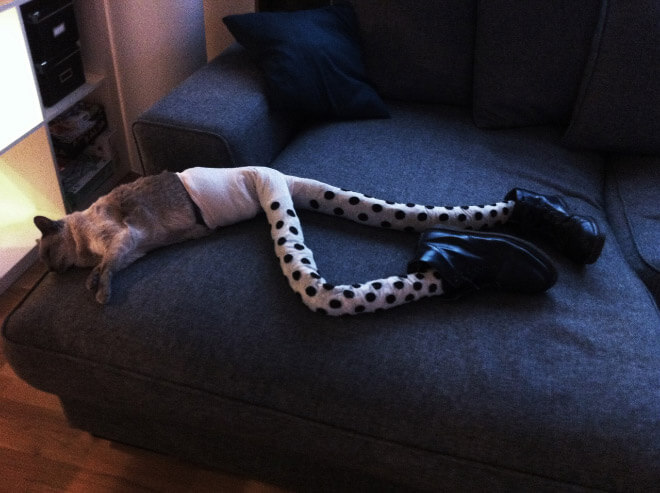 3. When you're hanging out with your super sexy girlfriend…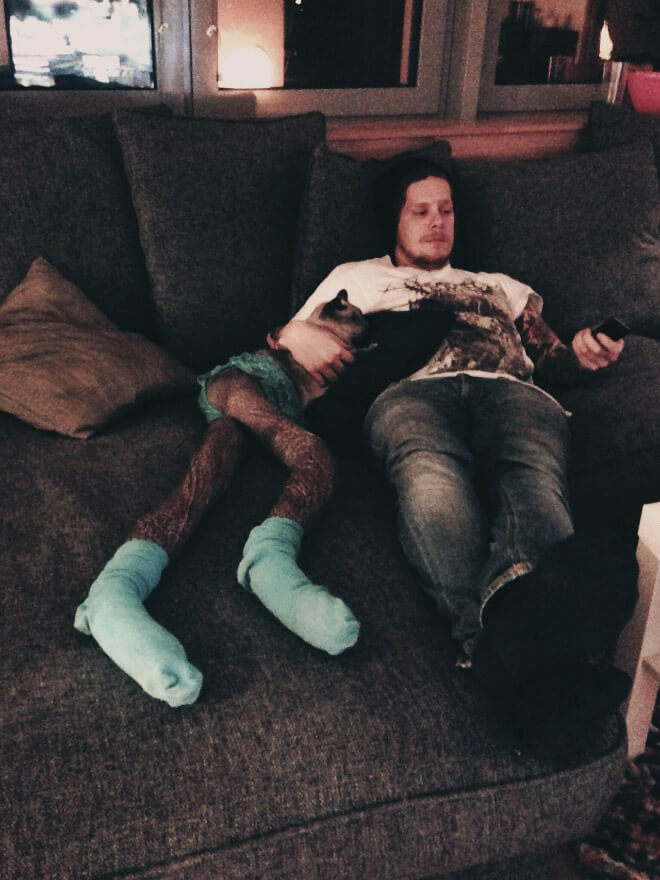 4. Someone's jealous over here. She probably wishes she had those sexy long legs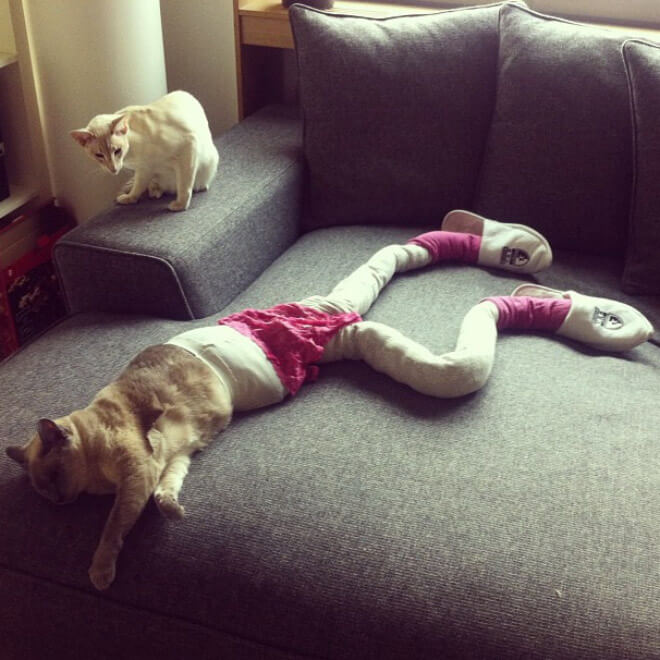 5. "Yes, human! I know you like my super long legs! But now just let me be!"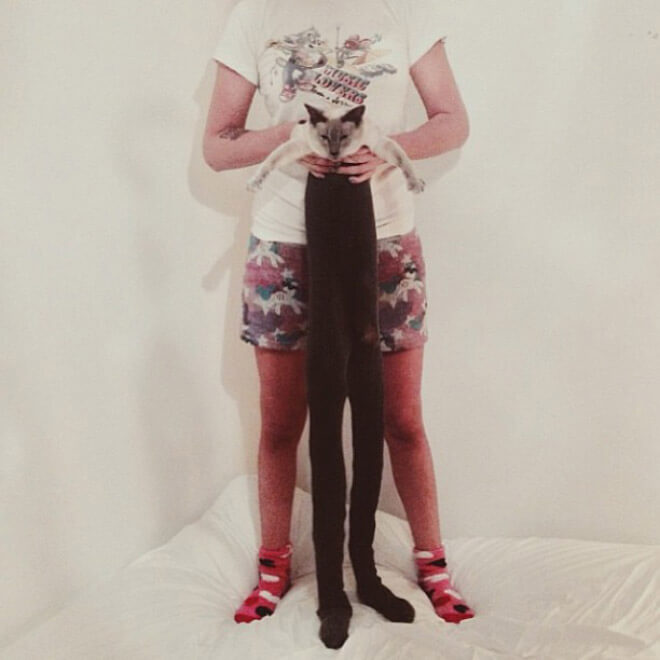 6. Indecent long shot!
7. After a night out in the club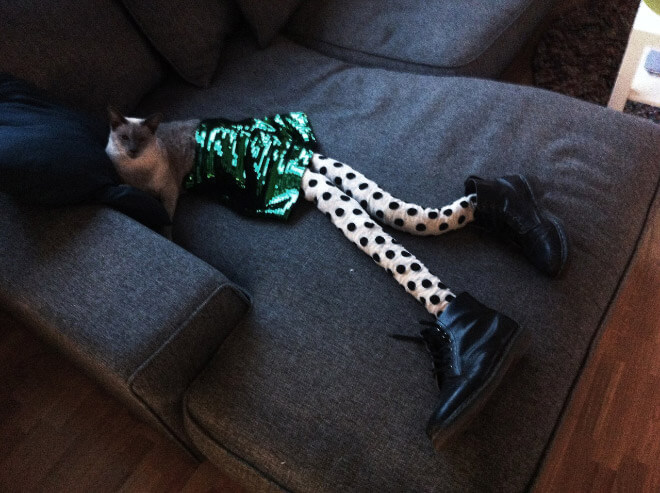 8. "Don't tell me I am sitting inappropriately. You ain't got my swag!" – Cats in stockings begins!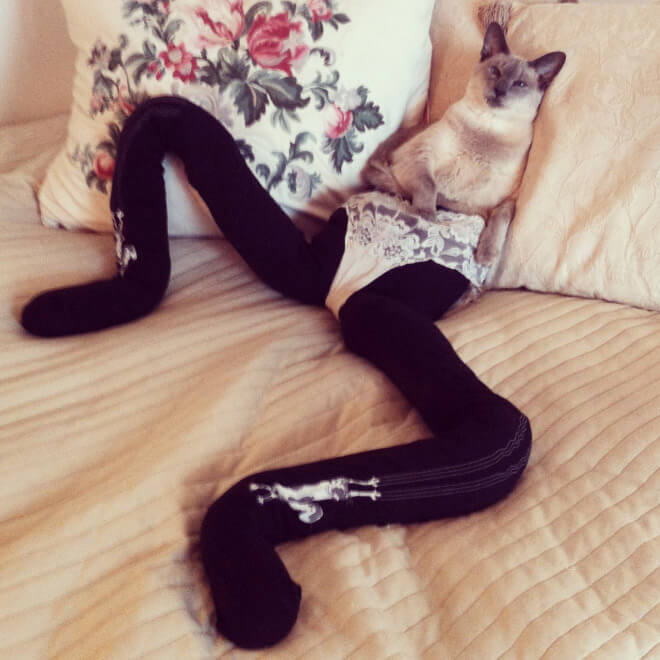 9. She looks like she doesn't give a damn anymore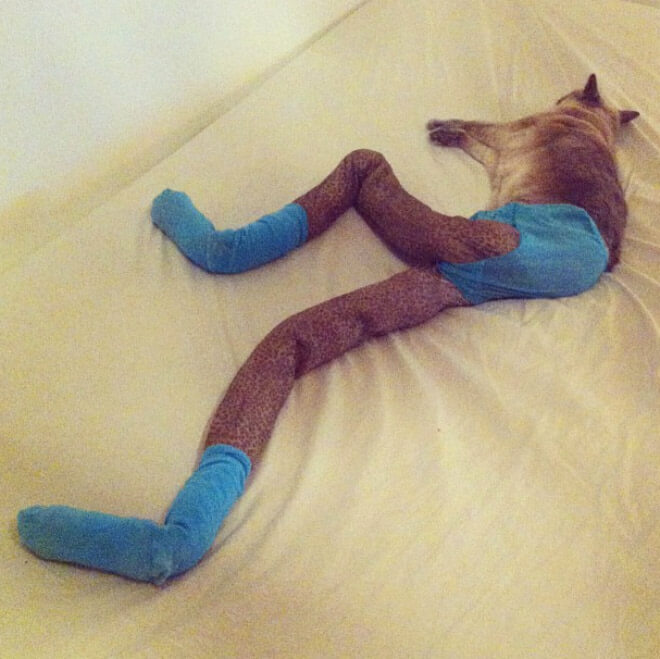 10. Good night sleep. Who cares?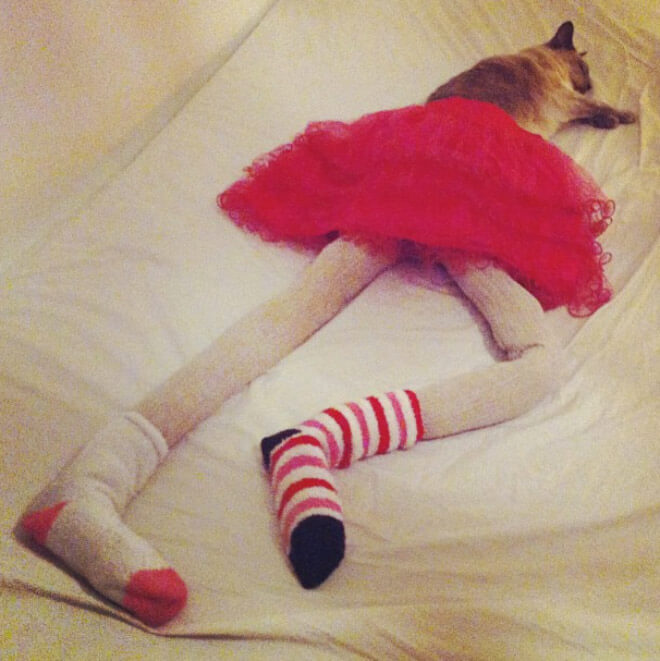 11. Selfie in the mirror. The cat is definitely not happy!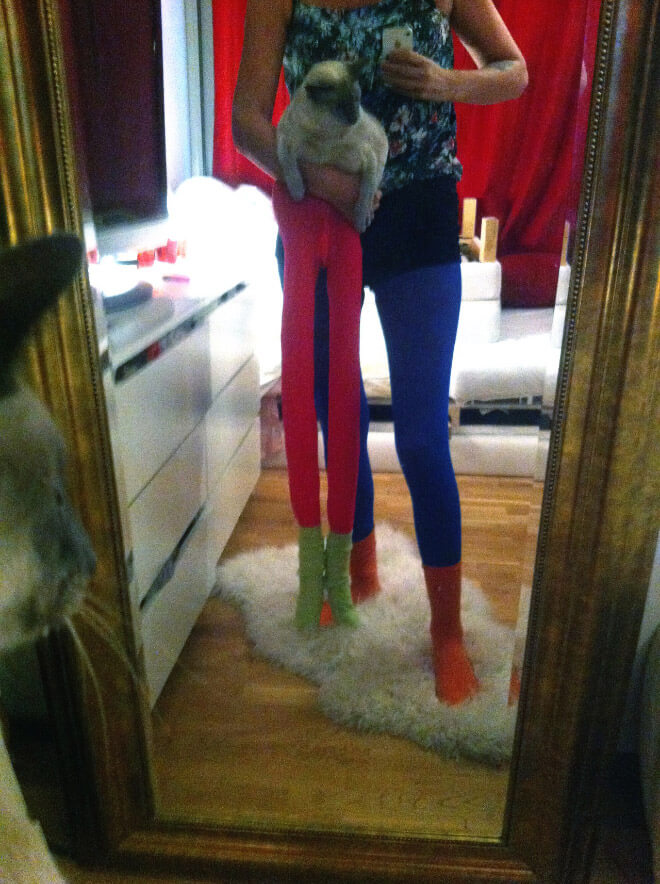 12. Once an acrobat, always an acrobat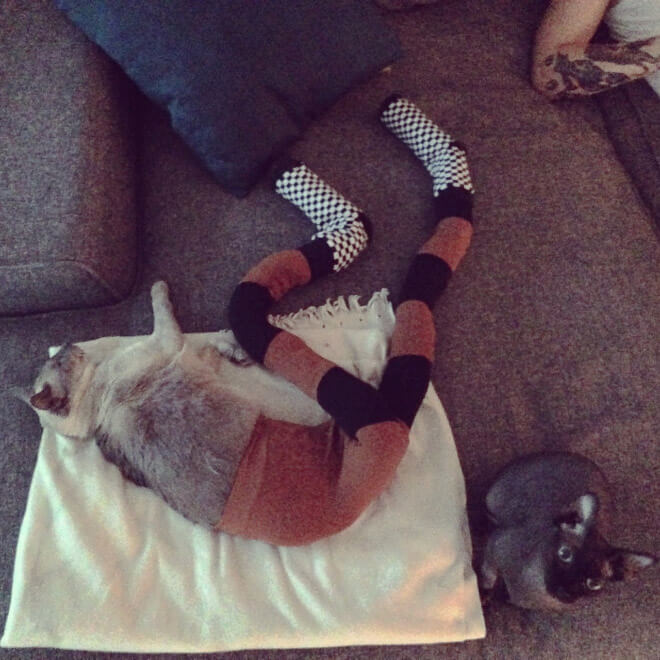 13. "My human thinks I'm cute! I think he's mad and I am right!"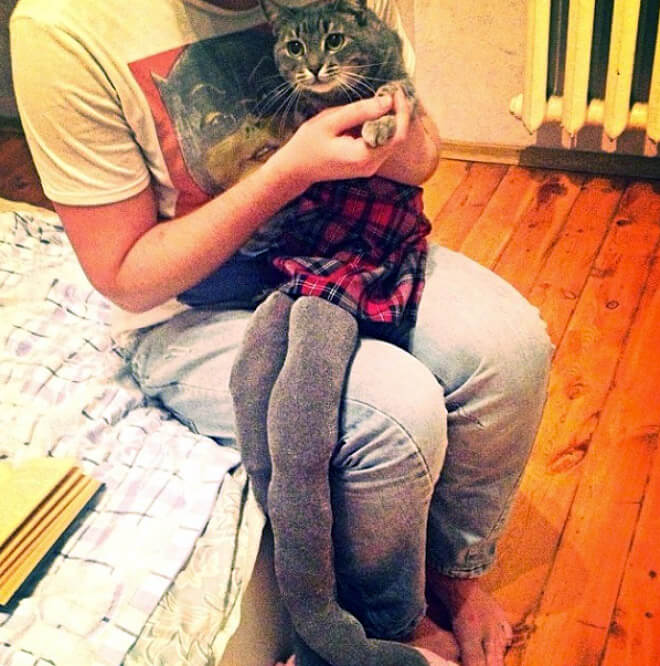 14. After a hard day at work, the stockings resist!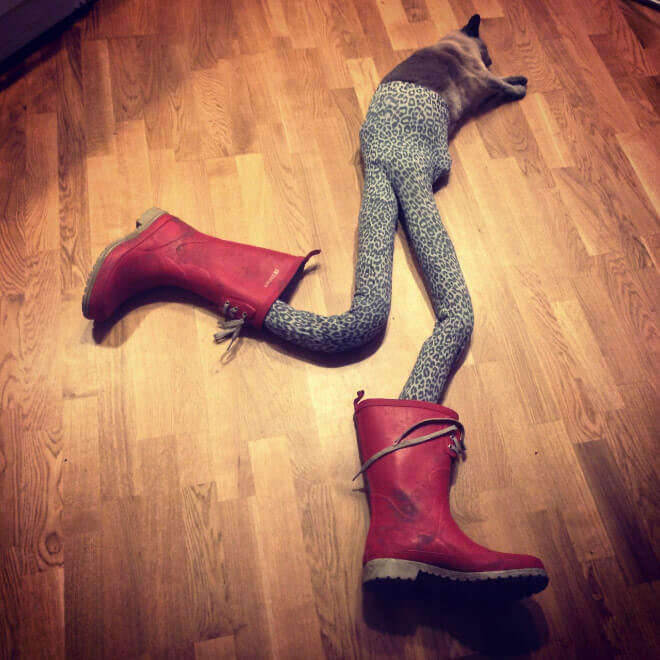 15. Putting the little girl to sleep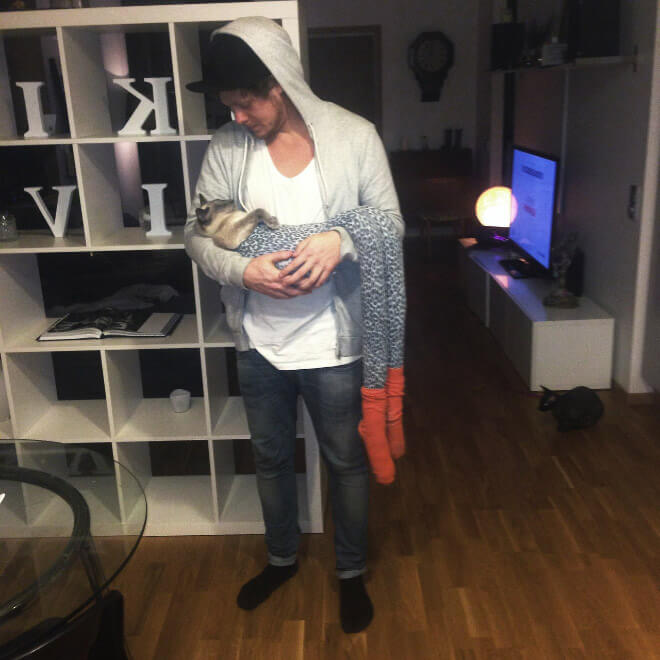 16. "Please, don't stare! I know I'm fabulous!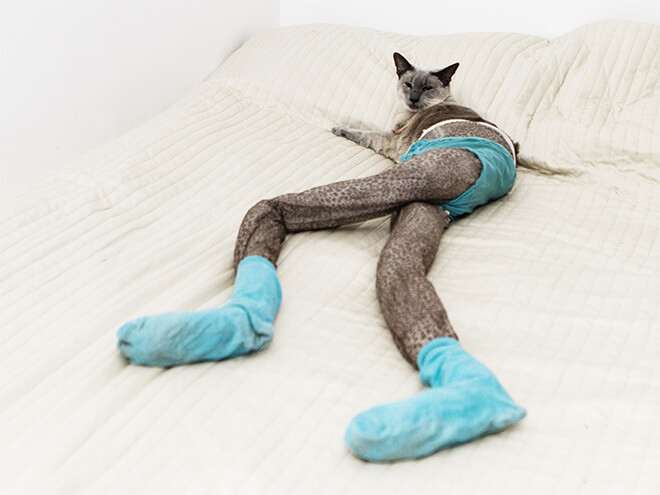 17. Exhausted from being fabulous!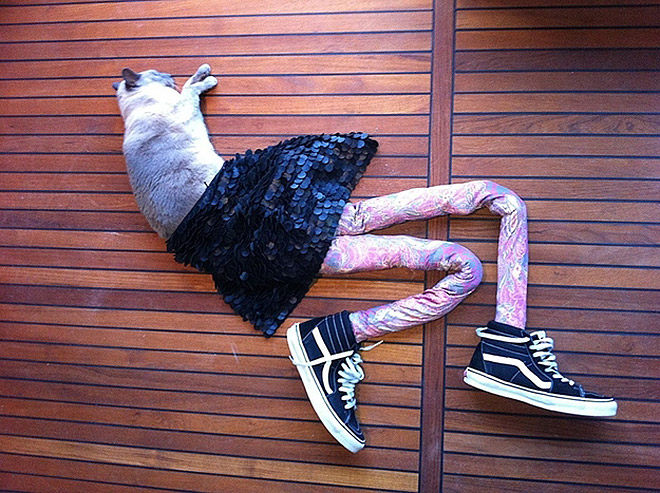 18. "What are these things that come out of me?"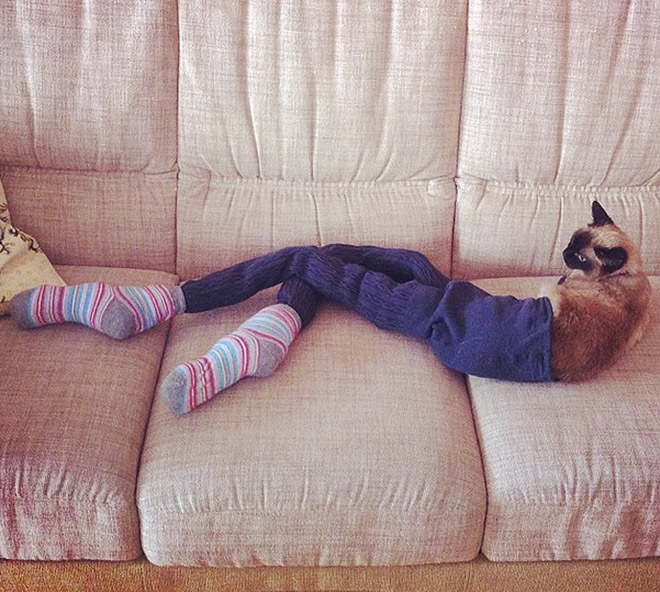 Never thought I would look at pictures of cats in stockings and actually laugh about it, you learn something new everyday. Check out these pet beards to help keep the trend alive