Have you ever visited any beautiful place in Japan? The land of the rising sun seems to be a world of its own, very unique and different than any other place on Earth. Their culture is very rich, ancient and deeply rooted in all segments of their society which give the special mark to almost anything you can see.
Here is a collection of fifteen places in Japan which represent sights specific to this country, simply breathtaking and definitely will be placed on  your dream destination travel map, for sure.
Beautiful Places in Japan #1 Sagano Bamboo Forest, In Arashiyama
Plan to visit this magical bamboo forest out of the tourist season to enjoy its charm fully and undisturbed by hordes of people. Its the second most visited touristic place in Japan.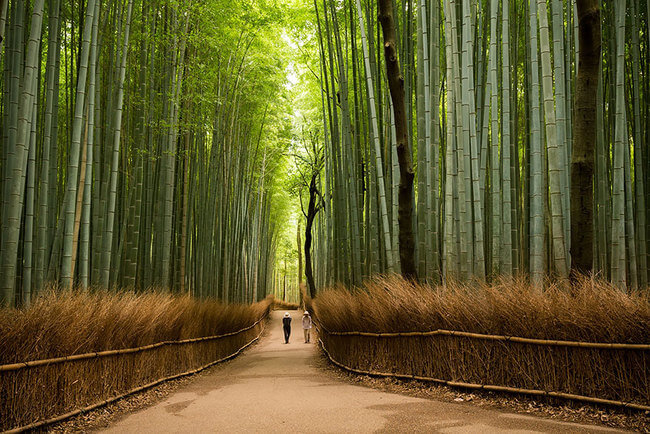 2. Fields Of Shibazakura – one of the best places in Japan to visit
The flower festival held between April and June under the magnificent Mount Fuji. Early mornings are heavenly experience in this part of the year in The Fuji Shibazakura.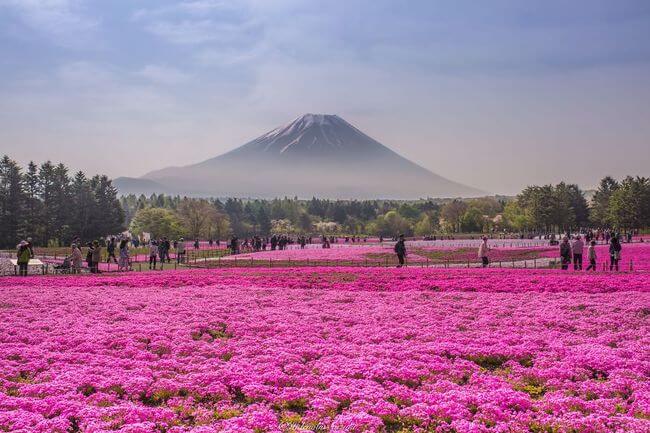 3. Autumn In Hitachi Seaside Park
Plan to visit in autumn Hitachi Seaside Park on the east coast of Honshu, Japan's biggest island and enjoy this remarkable sight.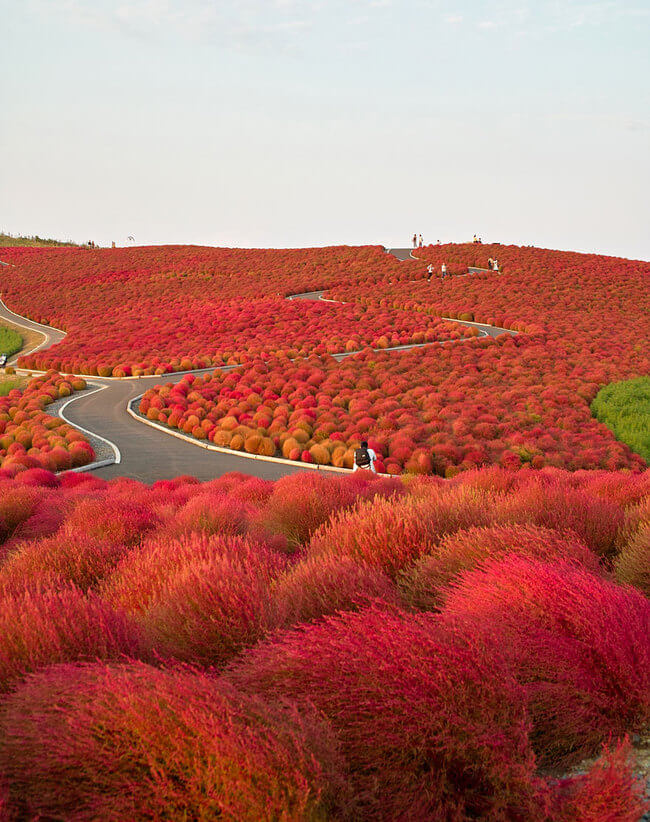 4. Hitachi Seaside Park
SEE ALSO: Special Tunnels for Slow-Moving Turtles Are Installed In Japanese Railways
Baby blue fields colored by 4,5 million flowers are the perfect place to visit in almost all parts of the year in north-east of Tokyo.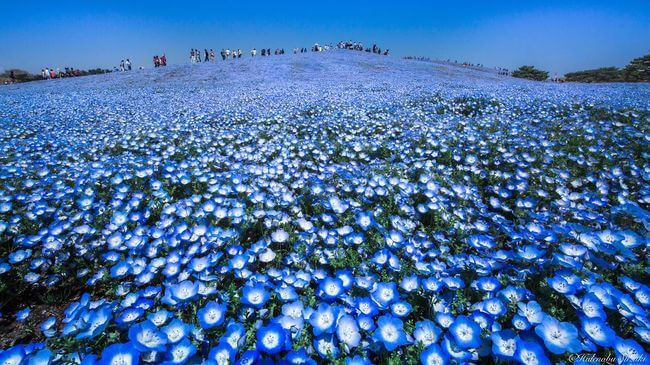 5. Wisteria Tunnel At Kawachi Fuji Gardens
This magnificent tunnel of Wisteria flowers is located at the northern tip of Kyushu island. The best time to visit is late April.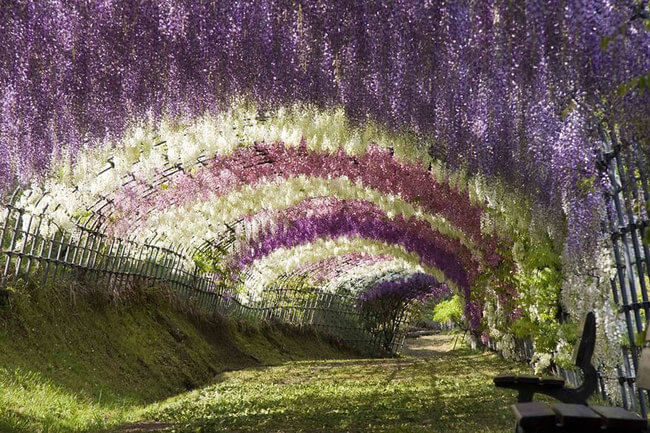 6. Fushimi Inari-Taisha
Fushimi Inari Shrine is located in southern Kyoto and dedicated to Inari, the Shinto god of rice. Thousands of vermilion torii gates straddle the various winding trails around the main buildings. Planty statues of foxes can be seen in this shrine, which are believed to be Inari's messengers.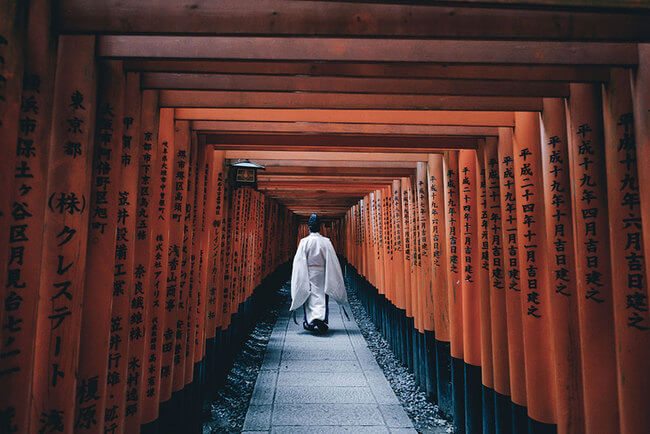 7. Natadera Temple
This temple is over 1300 years old. The best time to visit is winter when it comes alive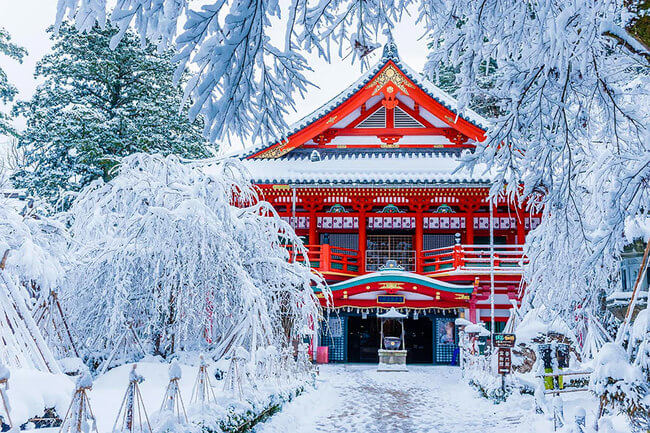 8. River In Kawagoe
This is Tokyo area known for its rivers. The best time to visit is during the Kawagoe Festival which takes place on 3rd weekend of October.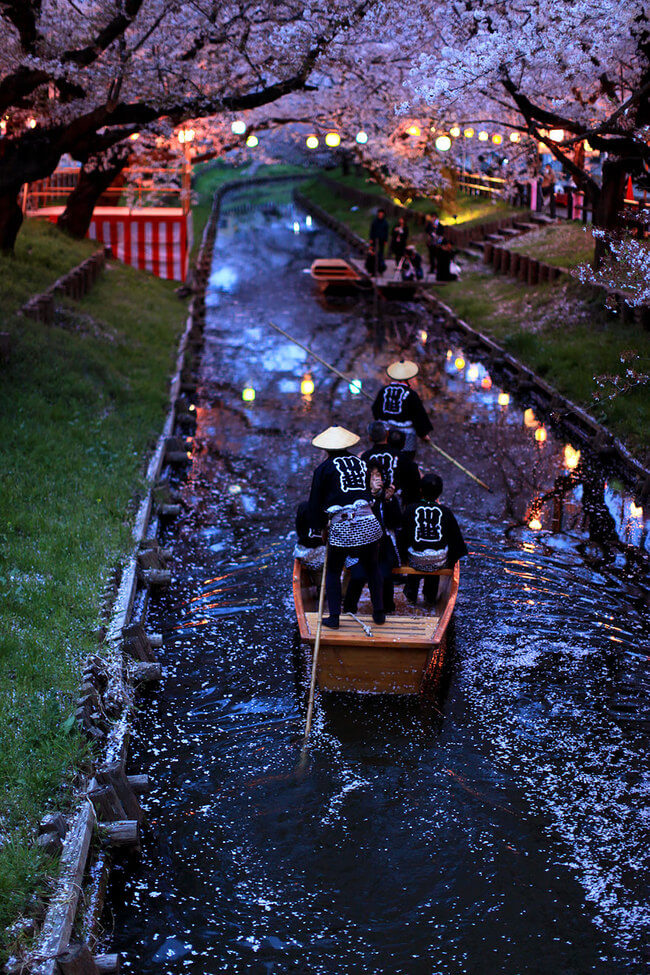 9. Bamboo Light Festival In Taketa, Ōita
The festival begins on the third Friday of November and it doesn't have a tradition as long as some other festivals. It's started in 2000 as a way of helping to regulate the rapidly growing bamboo.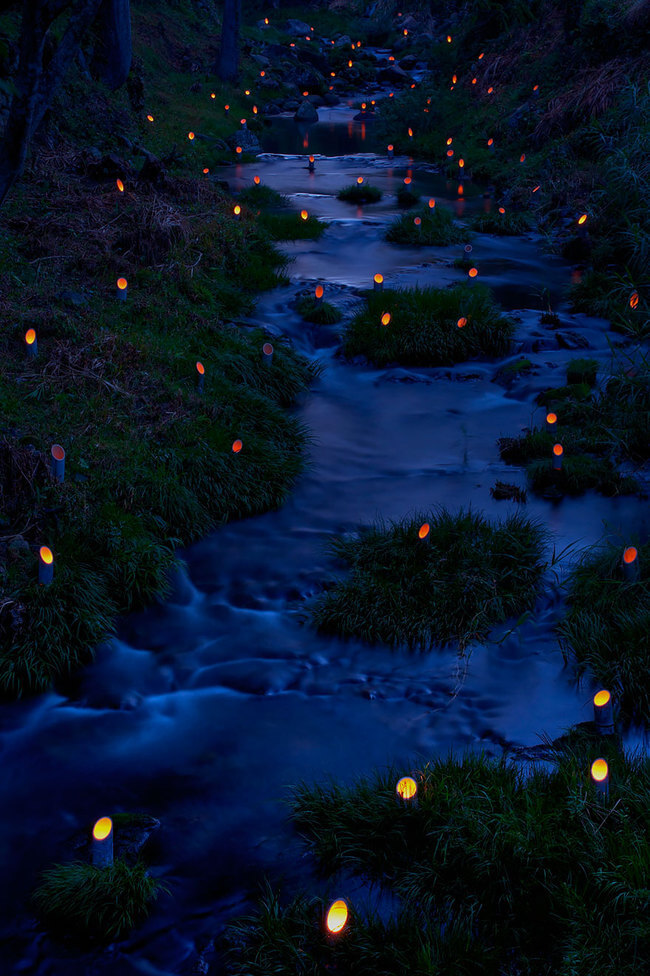 10. Nakasendo Walk
The Nakasendo Way is a walking route that begins in Kyoto and ends in Edo. 'The road through the mountains' is the translation of its name. It was important transport route in the 17th century and today it's a great way to experience Japan's countryside and the history of the country.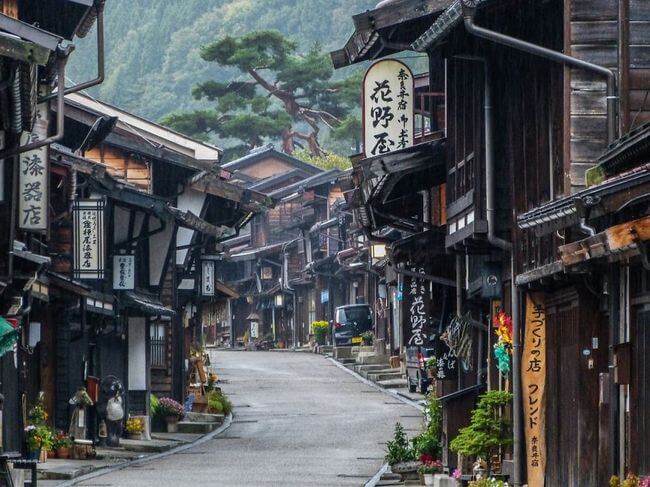 11. Cherry Blossoms Paint A Lake Purple In Tokyo
Maybe the most recognizable tourist attraction of Japan that is possible to enjoy only during few weeks in spring, so you wish to plan this trip carefully in order not to miss this magnificent sight.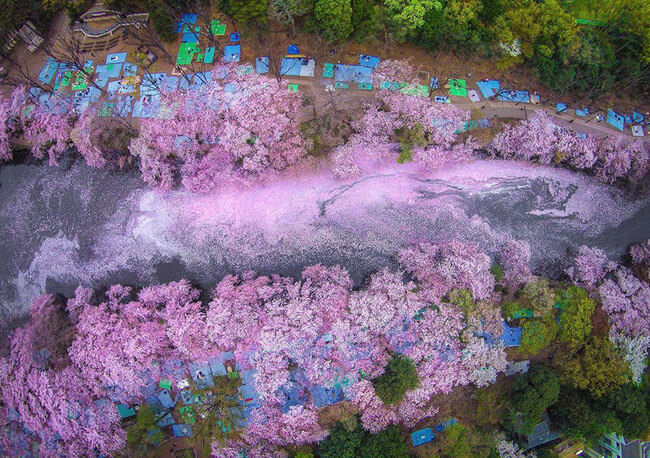 12. Rainy Day In Osaka
Osaka is the second largest city after Tokyo with all charms of a big metropolis. It is famous for its lively nightlife, great street food, beautiful architecture and its landmark Osaka Castle. Also, there is a large covered shopping street where you can easily spend a few hours if the weather decides to ruin your shopping plans.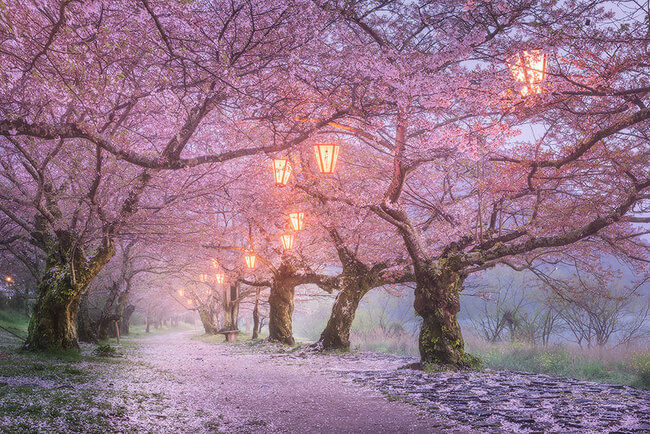 13. The Pagoda Of Seigantoji And Nachi No Taki Waterfall
The perfect combination of Japan's remarkable nature and ancient architecture. Located in Wakayama Prefecture, Higashimuro, the pagoda stands right beside Japans tallest waterfall (133 meters high or over 430ft).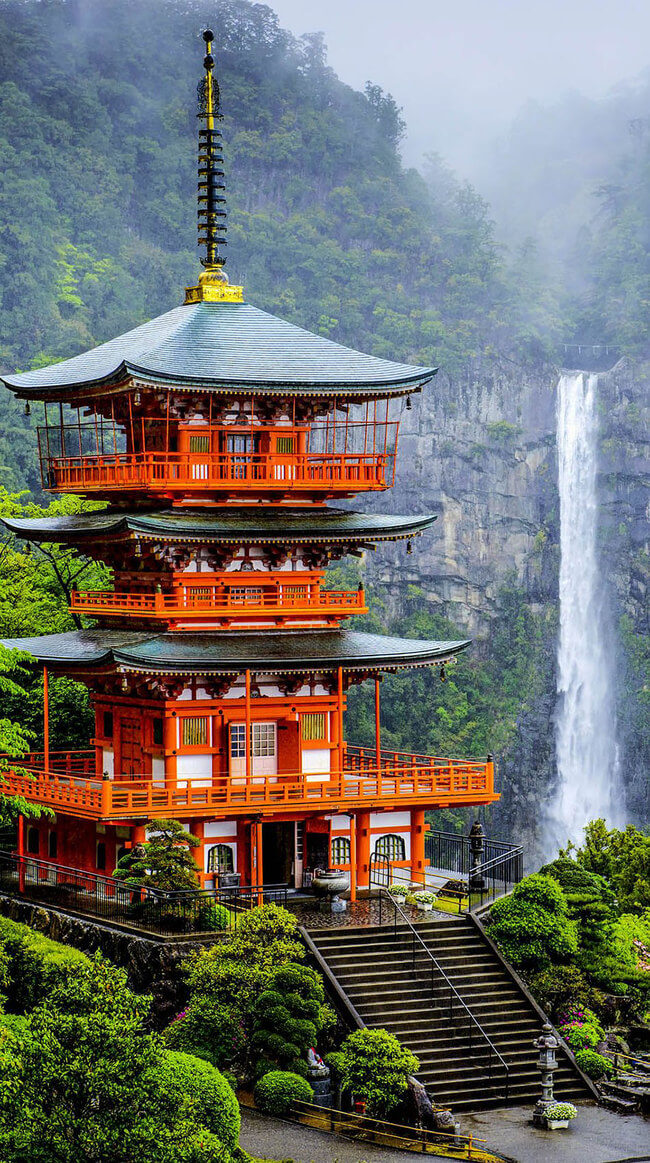 14. Chureito Pagoda And Mount Fuji
Mount Fuji is a real gemstone of Japan. One of the best views of this spectacular mountain is from Chureito Pagoda, a peace memorial built in 1963. It is a 400 steps climb, you better be in shape, but the view will certainly bring you back all energy you put into climbing.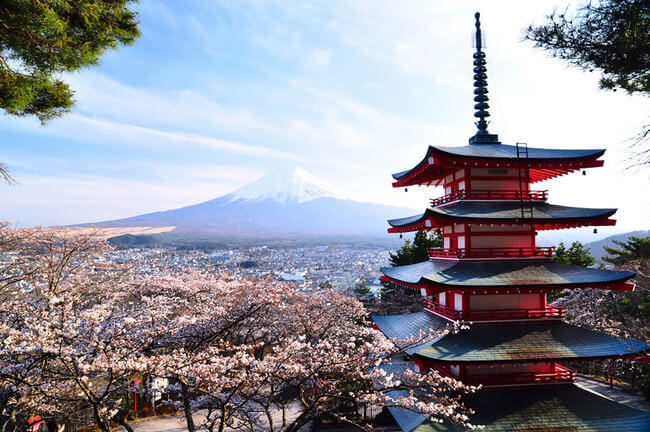 15. Keage Incline In Kyoto
Once an important transport route, today a really charming place to visit when you are in Japan. The best time is during cherry blossom period to take a peaceful walk on remains of an old railroad. There is a free museum and an old red brick aqueduct nearby, that are worth of visit.