Creativity and imagination are sisters and if crafting joins them they would live happily together in the house like Branhams currently live in.
They live in the UK and last year they finally moved in the house of their own, so Philippa got a chance to personalize it as she wanted.
"For the first time ever, I was allowed to really personalize my so I wanted to do something different," Phillipa Branham told BuzzFeed."It was just an image I saw," she added. "There were no tutorials or instructions".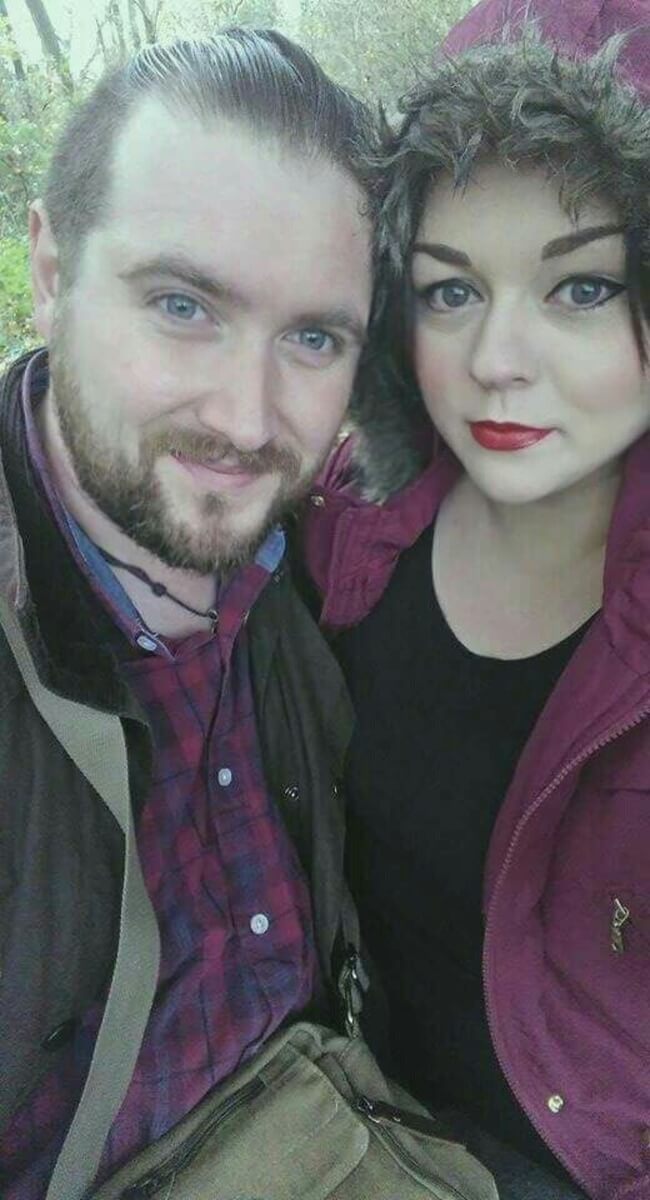 Branhams
[the_ad id="71925″]

So, she had an idea, a list of her and her husband's favorite books, and thirteen stairs in their house. Creativity, imagination, and crafting skills helped her well and Phillipa did an amazing house project.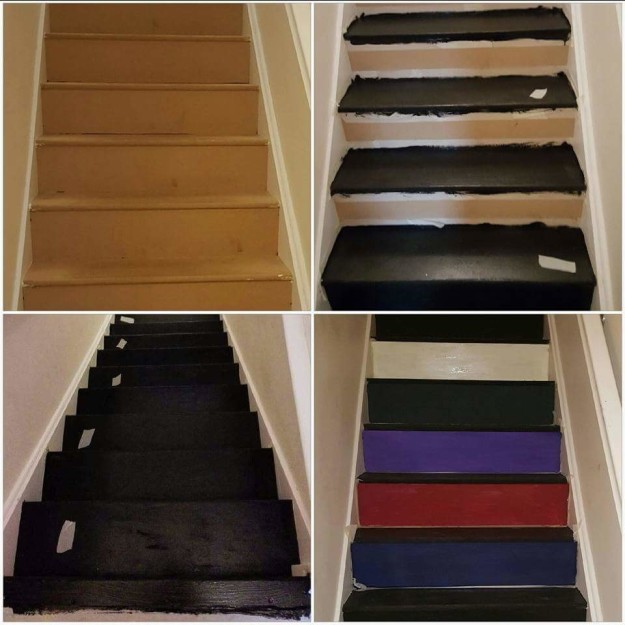 She did it as a real professional and thought on everything. Safety side wasn't neglected. And that means…
"…mixing a small amount of children's play sand in with the paint to stop it from being slippy."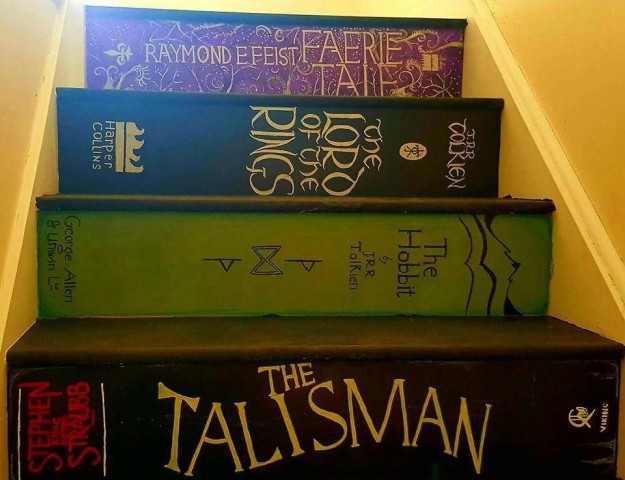 The original solution for the stairs was carpeting them, which would've cost them £200, but this alternative project saved them no more no less than £180! She bought paints and the rest of the materials on a sale and got to work.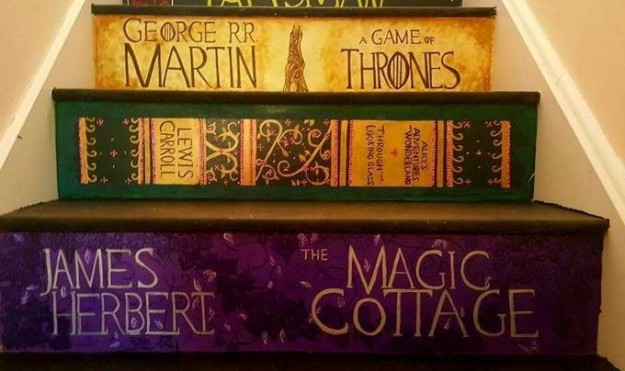 [the_ad id="71924″]
"My sister-in-law bought me the most expensive part for my birthday, which was the Plasti-Kote clear varnish spray. It was a necessity to seal the stair rises so they are scuff-proof and waterproof."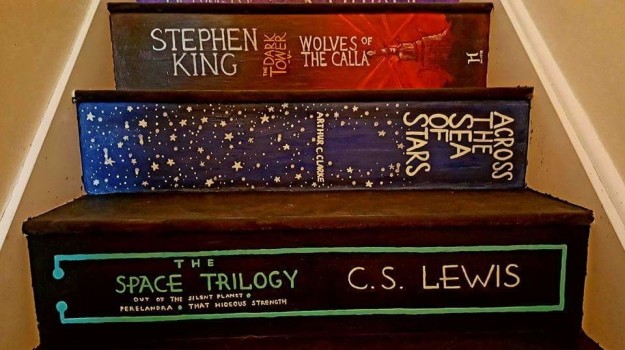 "The particular spines were chosen based on the spines which matched the book I had read at the time I read them, rather than just the book covers which are available now. I had read some of them through library services or borrowing from family and friends so I had to track them down to get images of the spines sent to me."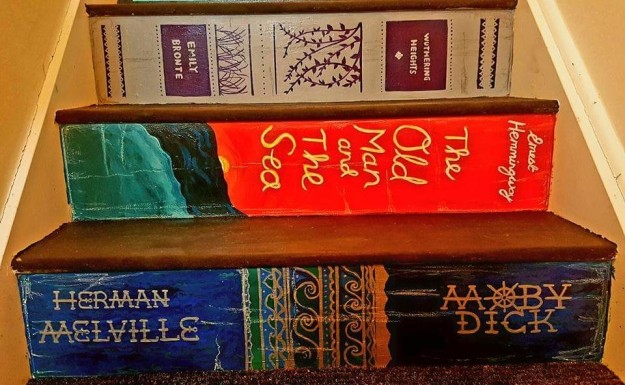 Overall, the project took about 35 hours over the course of six weeks to complete and about £20. Great job, Phillipa!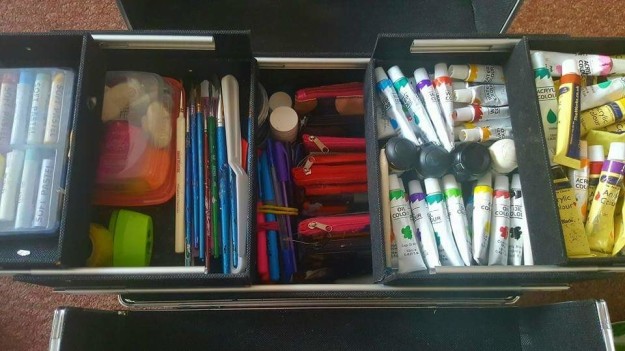 Source: Buzzfeed