You will love a Baymax bed that hugs!
Do you guys know Big Hero 6?
Big Hero 6 is an adventurous comedy that tells the young robot expert named Hiro Hamada's vicissitudes. He learns to manage his skills thanks to his brother, the brilliant Tadashi, and his friends: Go Go Tamago, Wasabi No-Ginger, Honey Lemon, and Fred.
When a series of disastrous circumstances catapult the protagonists to the center of a dangerous plot that takes place on the streets of San Fransokyo (a crasis between San Francisco and Tokyo, the place where they live), Hiro turns to his closest friend, a sophisticated and cute robot named Baymax (which in the course of the cartoon will lose its reassuring and cuddly appearance). He transforms his group of friends into a team of high-tech superheroes to solve the mystery.
If you have seen the movie, you'll LOVE Baymax bed that hugs!
You will then be thrilled to know that you can now have your very own Baymax to hug. Who wouldn't want a robot nurse designed to help people when they get hurt, at least in the famous Disney movie "Big Hero 6".
Sure, this bed won't get a personal nurse, but being able to rest on this sofa bed will definitely feel like you are being nursed back to health!
Let me Hug you, Baymax!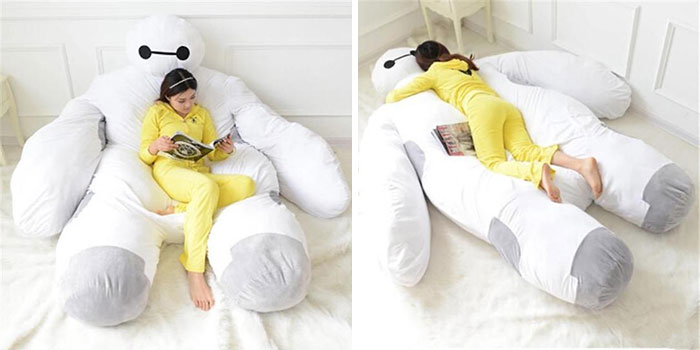 A comfy place to chill during the day. I want it now!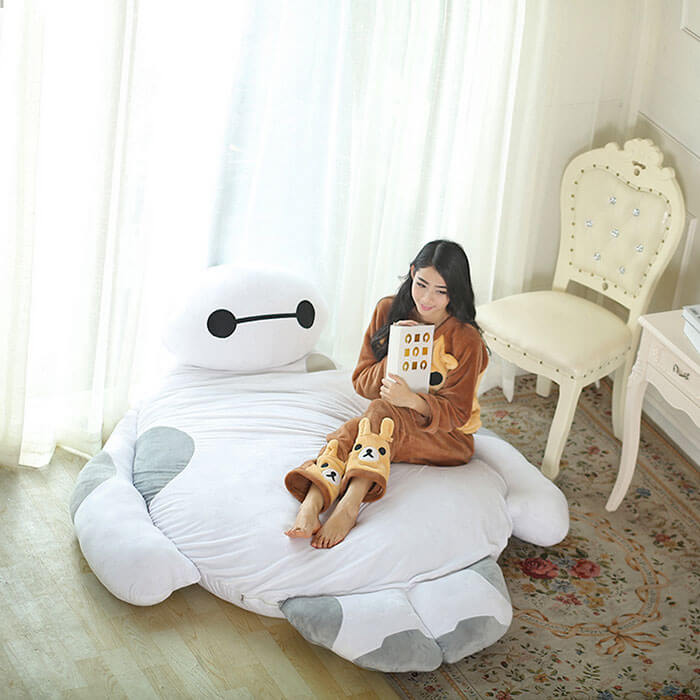 This great and comfortable friend; a sofa bed made of polypropylene fibers, which measures 230cm in length. It is sold exclusively through DeNA shopping in Japan, at the cost of ¥ 49,800, or approximately 363 Euros.
Since each bed is made to order, the manufacturer estimates delivery in approximately two weeks after payment.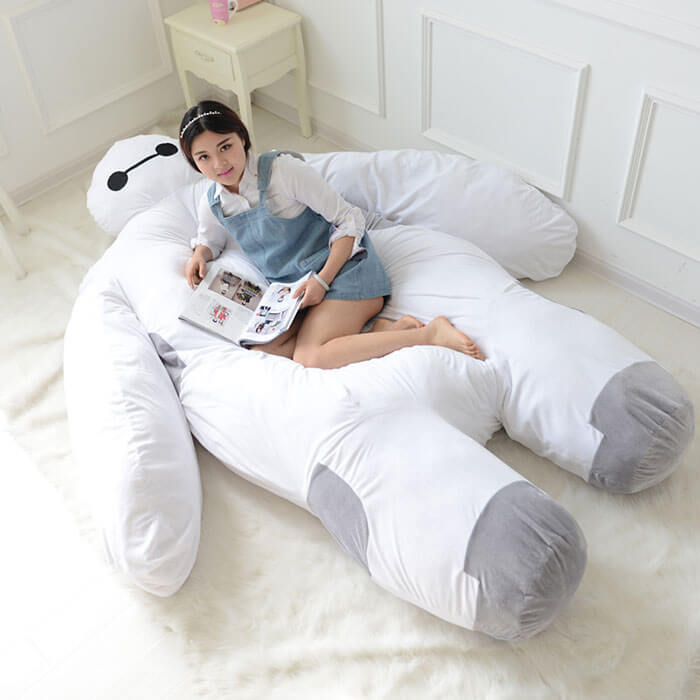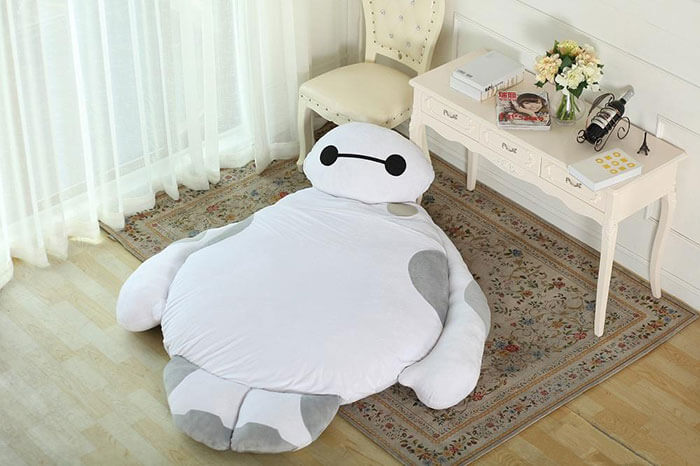 Baymax bed that hugs!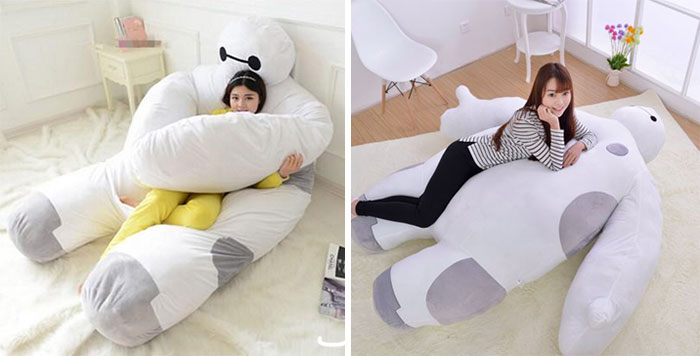 We are definitely on our way to buy it. What about you??
Images belong to BoredPanda.