So, are you prepared to answer this question? We're sure there is at least one thing there that you remember nowadays and wonder how you could have believed such a thing when you were a kid, right? We all did it. I used to believe my shoes would just diminish and that was why my feet would not fit anymore in my shoes when I was little. The truth is, there are so many things that really make you go "wow" when you're a kid and your imagination is so rich that you just believe stuff or make up your own explanations to things you don't understand. It's quite OK, that is the beauty of being a kid: being able to believe anything.
There might also be a downside to this – older siblings lying to you about certain things and you getting in trouble about that or being embarrassed in front of a crowd. For example, imagine your older siblings telling you what a blowjob and lying, of course. And then you believe a blowjob is when you blow air in the direction of a boy and you tell all the little boys you meet you love blowjobs…well, how about that?
We've all been kids and thought differently of our world. We've all tried to understand the grownups' explanations and sometimes they just made fun of us without us even realizing it. Still, adulthood does not get any easier than that, but you can still laugh at your own stupid beliefs as a kid, right? This is what redditor u/GiammyR6 thought would work and posted the question "What was the dumbest thing you thought as a child?" on r/AskReddit. All hell broke loose and these are the funniest 22 dumbest things people believed in as kids. Are you ready?
1. Obviously, one of the dumbest things you used to believe as a kid, right?

2. I used to think this too! Who else?

3. Well, it never occured to me…

4. Well, I think that's a "blow-air-job", isn't it?

5. This is a story like no other you've read before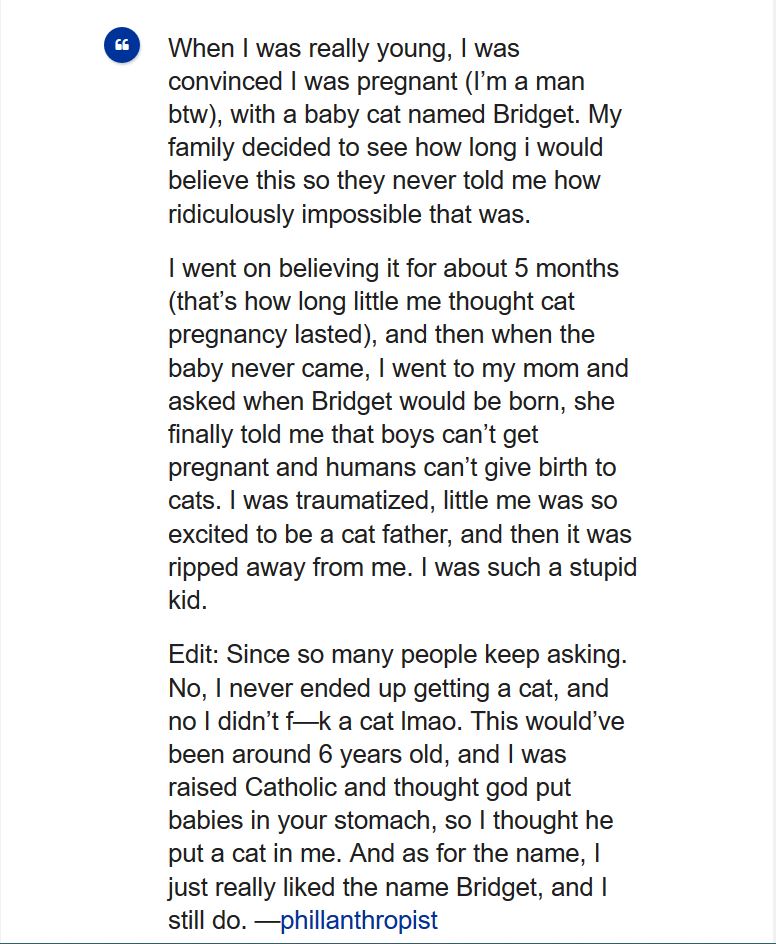 6. Growing up to believe this might give you a lot of self-confidence for the future

7. This is a lot of imagination!
8. This seems a thousand times more difficult than how a TV remote actually work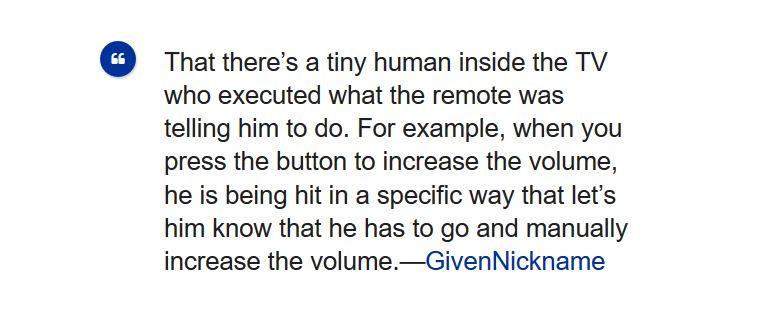 9. Uhmm… What do you think about this one?
10. Warning! This can be really tough!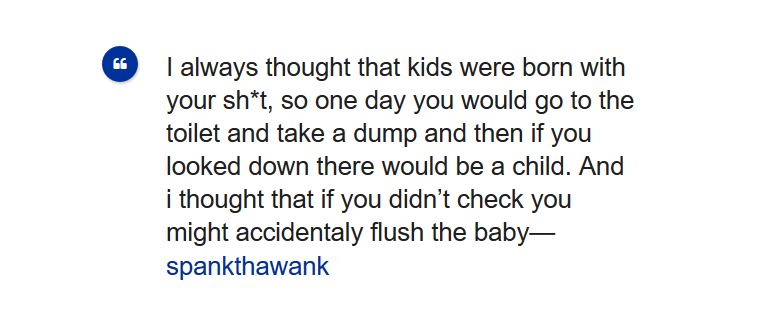 11. He moved the airplane yoke…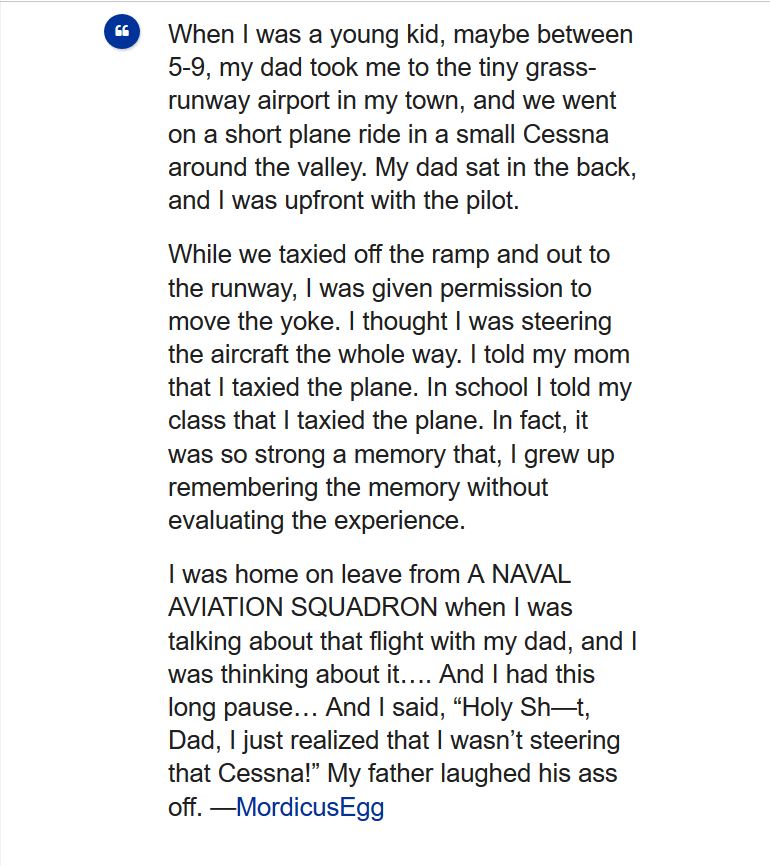 12. When you're trying to convince your little friends that it's true…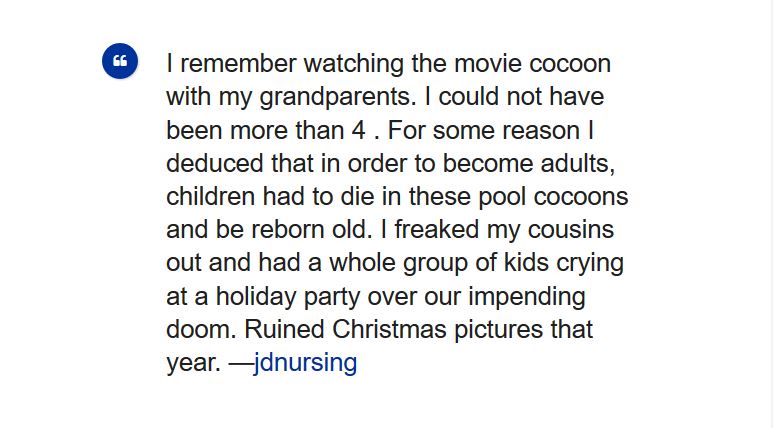 13. Wow!

14. That makes sense only that… it doesn't.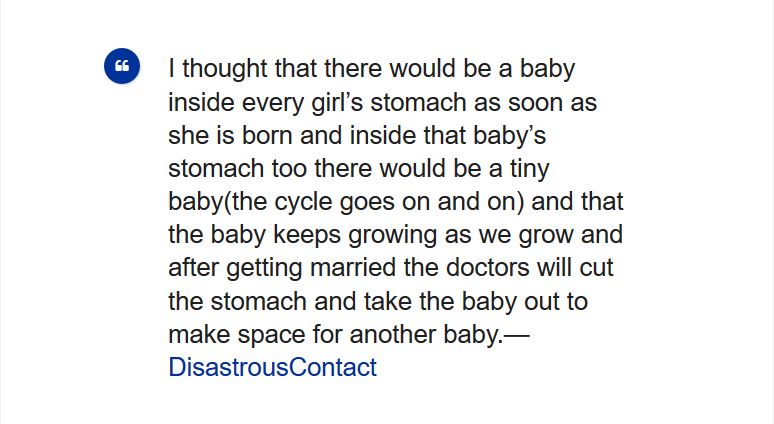 15. If only it was this easy

16. How adult-sounding is your name?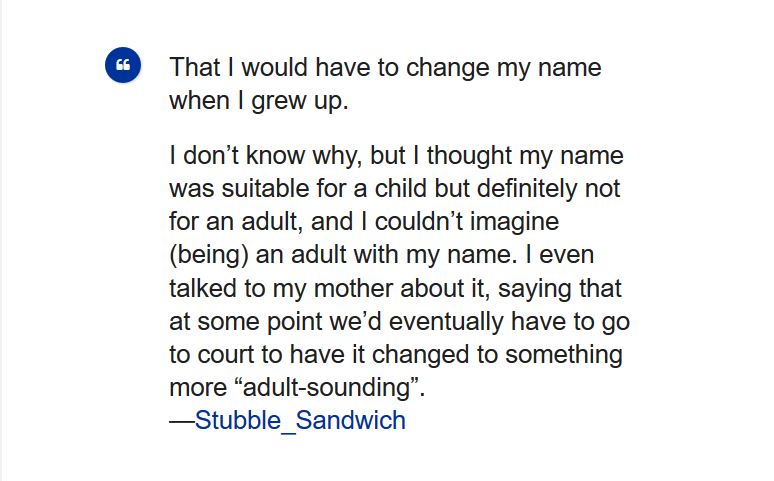 17. Tornadoes and children…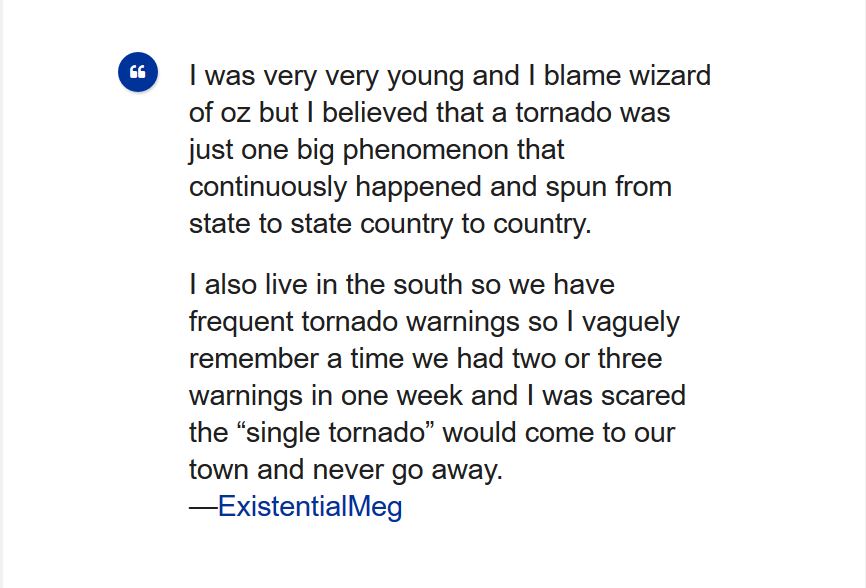 18. This could have happened to anyone…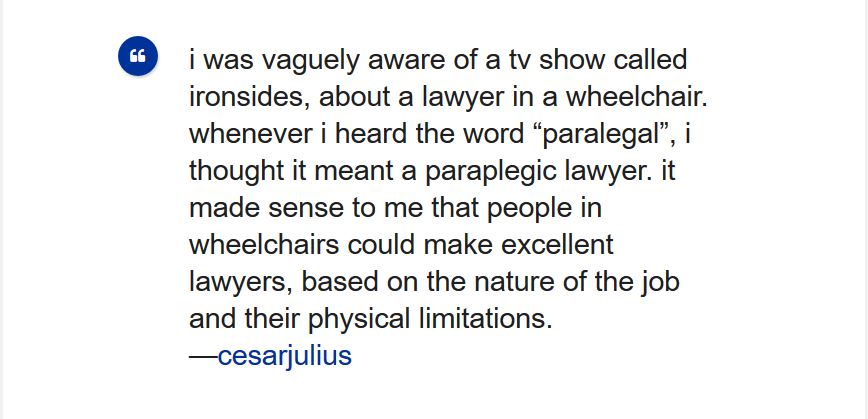 19. So, this is where Aladdin's vacation home is

20. It makes sense if you say it again…

21. This would have been the dream!

22. If you're Albert Einstein…

Via wwinterweb