We all have that one friend who leaves us speechless, admiring his profound twisted wording. Also, motivational phrases and quotes by famous great minds are flooding the Internet. Yet, there are quotes from unexpected sources that can really surprise us!
Not only quotes are big on Pinterest, but Instagrammers share one saying every day with their community – apparently, it helps with engagement. Take your pick, from "Will You Fight? Or Will You Perish Like A Dog?" to "If you can't handle me at my worst, then you sure as hell don't deserve me at my best." You see what I mean…
If you expected them to come from poems, books, Greek philosophers, and famous wise personalities, you're right in some cases, but in some, you couldn't be farther from the truth.
The Internet provides hidden rough diamonds that are just waiting to be discovered and become viral. Just remember all those Twitter comments during Trump's administration that seemed out of an 800 years old book.
Be ready to be blown away by this amazing curious list of quotes from unexpected sources, the most unforgettable unreal sources. After reading this precious information, let us know which one is your favorite and what quotes you like to use.
Let's Start with The Examples of Quotes From Unexpected Sources

Who could imagine that video games could come out with memorable quotes?! The one in question is called Fallout: New Vegas, and it is about a post-apocalyptic world.
This statement is not from a philosophy book, but it is as powerful. It definitely sends a message worth thinking seriously about.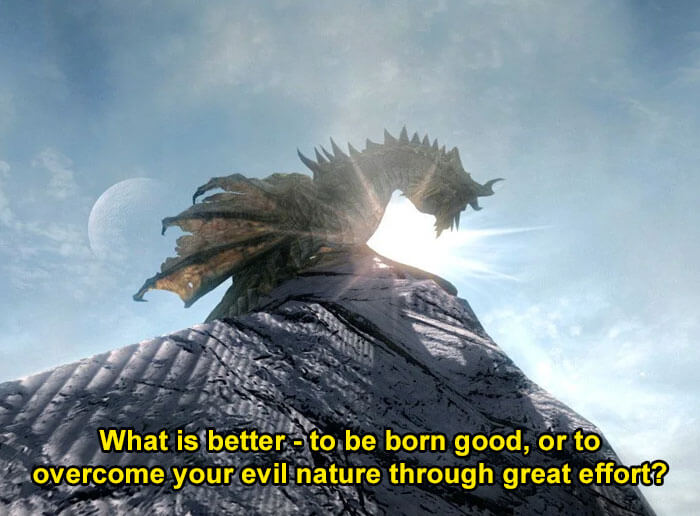 Game references are not over. This time the citation comes from The Elder Scrolls V: Skyrim. The dragon, Paarthurnax, talks about his own past as his behavior was often heartless, as he took part in atrocious actions against humans. Despite his history, he ended up having a quiet life living as an eremite.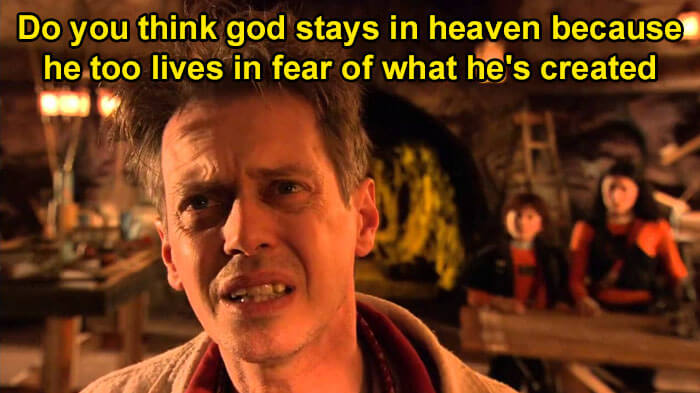 This quote has an interesting origin. A scientist hides in his own laboratory after a disastrous experiment. He wanted to build tiny animals for kids and obtained the opposite effect making them grow exponentially.
Did you guess the movie yet? It is Spy Kids, and the character is named Dr. Romero.
What was your favorite pokemon? These are Mewtwo's words. Pokemon was a massive part of many Millenials' lives with his stories of friendship, unique adventures, and fantastic creatures coming out of pokeballs.
In case you don't remember, Mewtwo is a pokemon with a problematic past because of an experiment.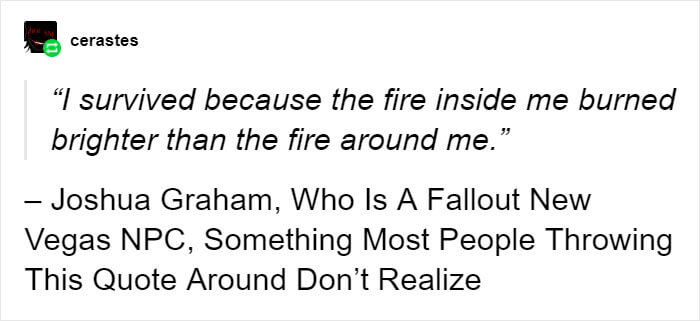 The videogame Fallout is a source of life lessons and gives us one more memorable quote. This statement was pronounced by Joshua Graham, a survivor of a despicable action. His superior set him on fire (that's why he is also known as The Burned Man), but he managed to survive.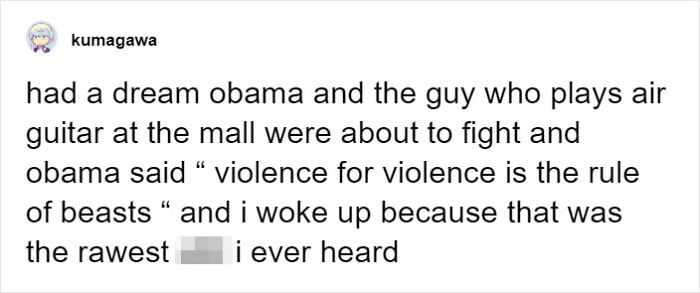 From videogames to politicians, Barack Obama is a man who shared his wise words with the world for years now. People love him, dream about him, want him to be their son.
As a source of inspiration, his followers came up with pages of sharp thoughts, and this is one of them.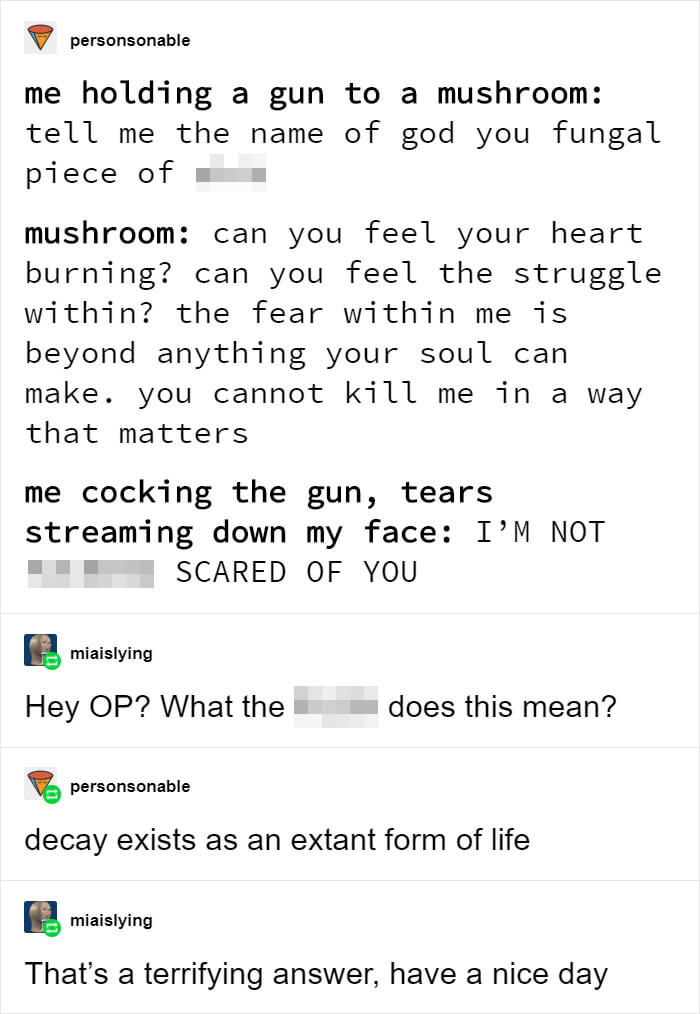 A post on Tumbler. No context. Sometimes you don't need context to appreciate a good selection of words that make you reflect on life. One, in particular, caught the eye "You cannot kill me in a way that matters".
What do you think?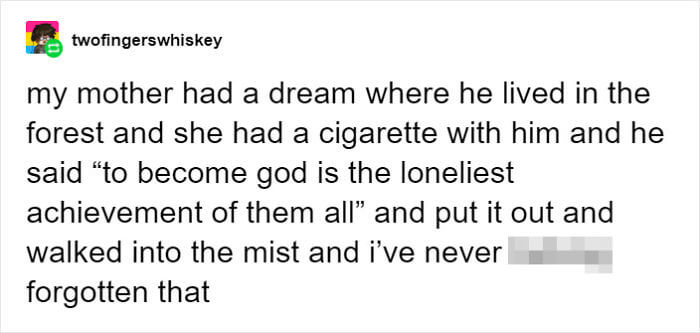 Do you remember when we talked about Obama appearing in people's dreams? This is one of those. It makes one want to have a dream about him and tweet it.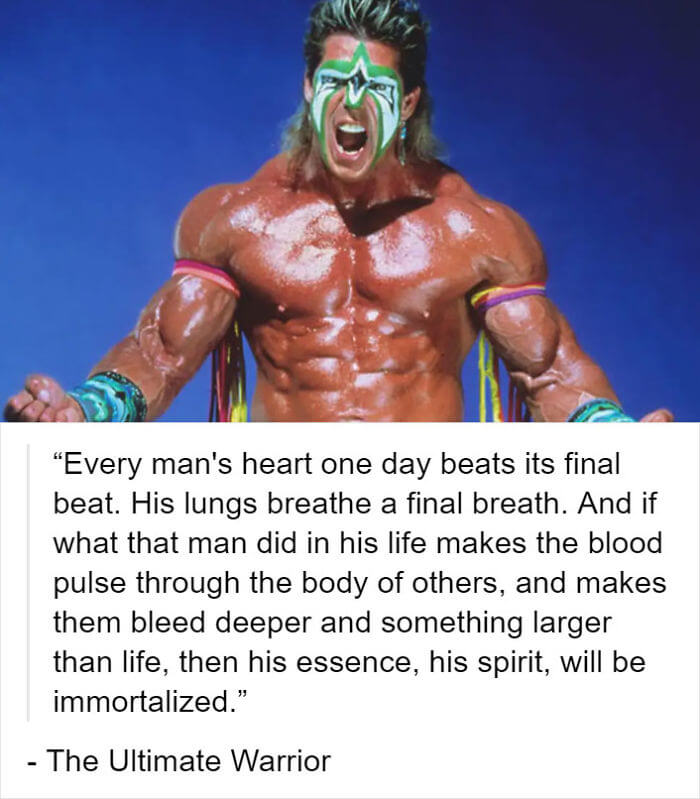 The Ultimate Warrior is part of the WWE, the wrestling entertainment show. At the age of 54, he became part of the WWE Hall of Fame, and two days after, during his last show, he said these words in his speech. He died one day after, which makes this quote even more touching.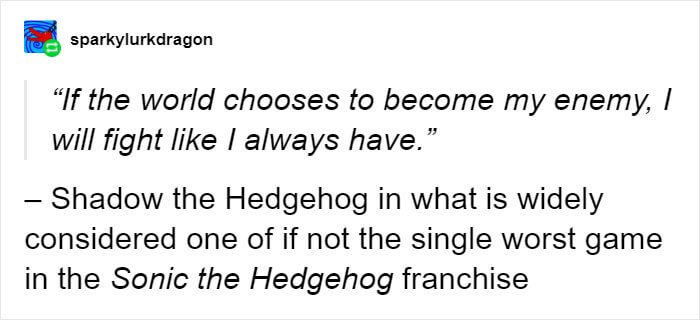 A cute blue hedgehog that everyone loves is at the origin of this quote. Videogames strike again, this time from a kids' game. Sonic character is in young and adults hearts; however, it is fun and light.
Despite its playfulness, it doesn't mean that it doesn't have some precious advice. It teaches us that there is something good in anything, even if it looks like rubbish.

Videogames are quite popular. One more time, we found a famous quote, this time from the game Gravemind, a parasitic, hive mind intelligence, part of a Univers named Halo. It is also the title to the final stage of Flood evolution – the Flood becomes a superorganism.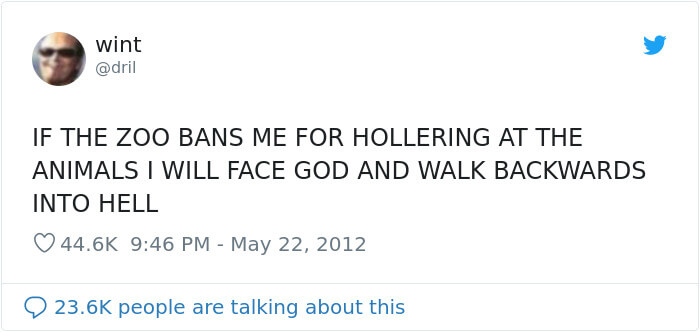 You would think that it was first used in a movie, maybe Tarantino, or a dramatic Hollywoodian scene. Be amazed because this gem comes from a tweet about making noises towards zoo animals. The quote was shared on a popular Twitter page known for its crazy posts.
It is called "Dril" if you want to check it out.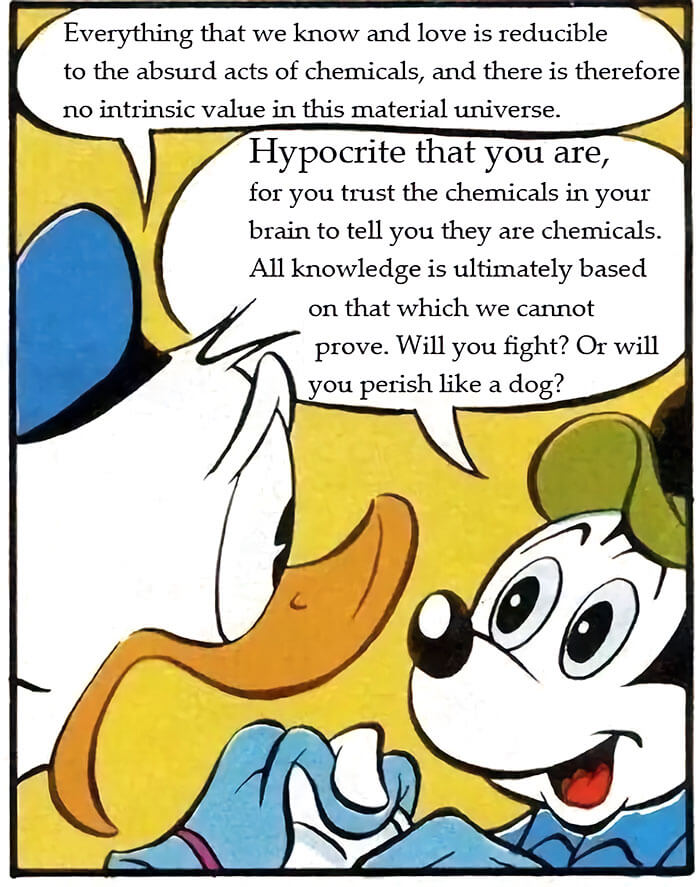 Memes are often considered funny and ironic and far from being deep and wise. This quote is here to break all these misconceptions as it is from a meme. A sharp-minded person came up with "Will you fight or will you perish like a dog?" and it was magic.
The Internet was fascinated and ended up on everyone's keyboards. Next time someone says memes are meaningless, use this quote.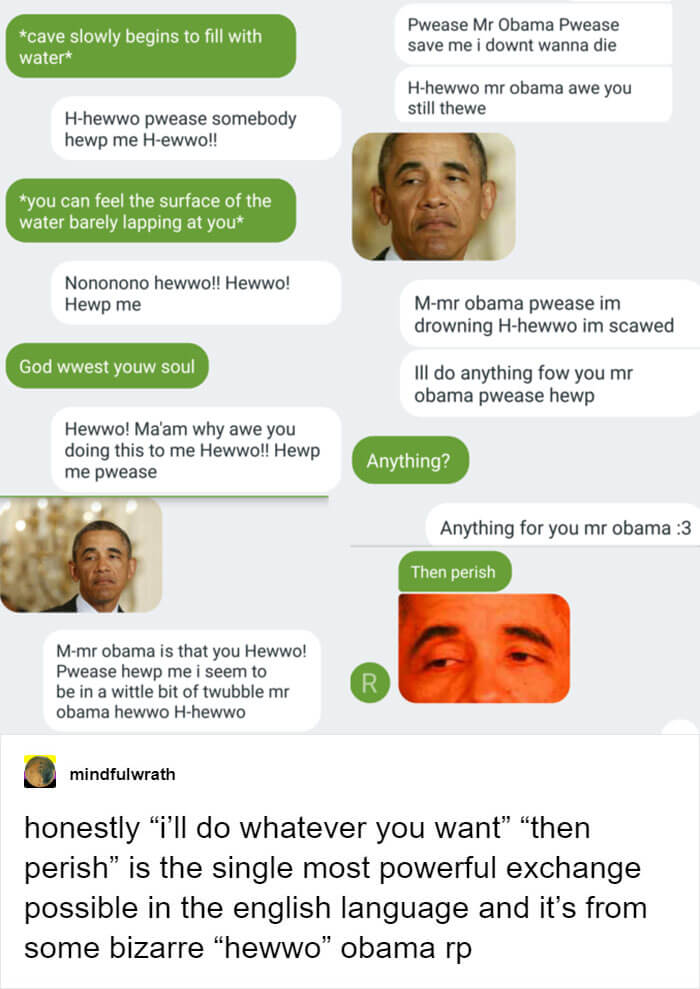 Obama is a source of inspiration and creativity, and he doesn't even know. One more citation with Obama but not with his actual words. We are moving from dreams to role-play (not that kind of role-play).
There are two friends, one is drowning, and the second is the president. Despite the weird conversation, the exchange became famous all over the Internet. The powerful response "Then perish" is impressed in everyone's minds.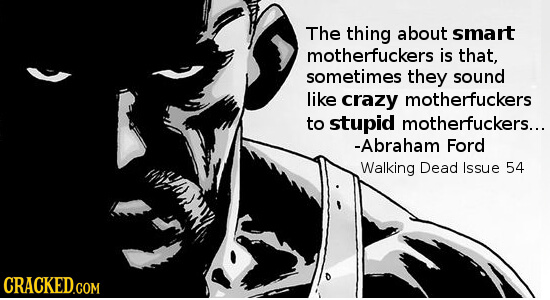 If you think The Walking Dead is just another zombie series with no great scenes, think again, my friend, as this is one of the most remarkable quotes ever, and it comes from the land of brain eaters!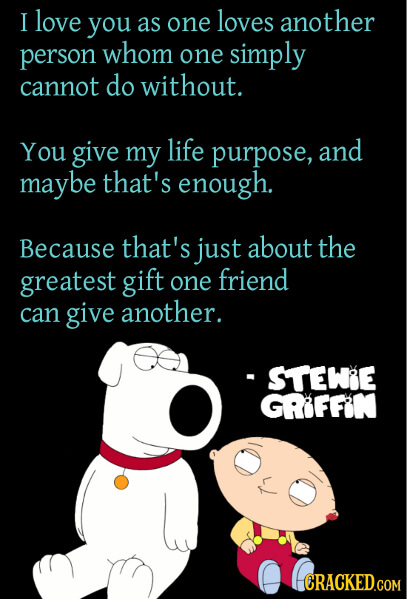 Yes, you recognized the source of this quote: it is Stewie Griffin, from one of the most irreverent cartoons ever created. Funny that this quote should come from the most unexpected character: the cold and calculator child!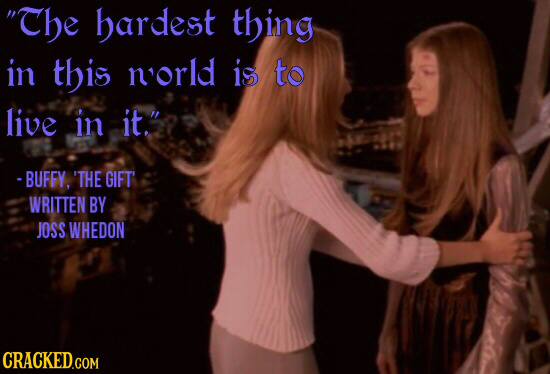 If you haven't watched Buffy, where the heck were you in the 2000s?
Buffy, the Vampire Slayer, is a series about a vampire-killing teenager that saves the world between one exam and a date. Hilarious, touching, unrealistic, and apparently deeply profound: it has it all!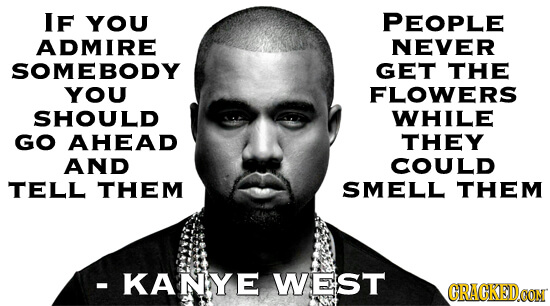 Especially after 2020, you wouldn't expect that Kanye West would be ever quoted about everything, and yet, here we are. He gives us an important tip about admiration and uses flowers as his metaphor. Who would have thought the rapper had it in him?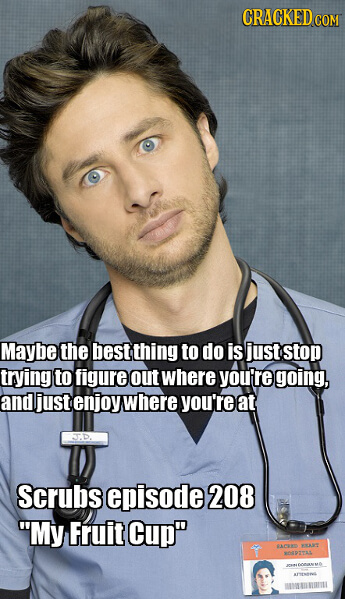 Scrubs is a ridiculous medical series that millennials surely remember, and it is quite surprising that anything that deep would come out of it, and in such words. Let's learn something from Scrub, and live the present!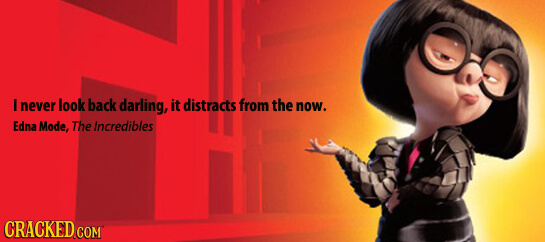 All Images from Cracked, Boredpanda
Another great quote about enjoying the moment comes from The Incredibles, an animated movie about a family of superheroes. If you haven't watched it, now you definitely will have to!
What are your favorite quotes from unexpected sources, and where do they come from? Here are some legendary quotes by Mr.Burns from Simpsons in case you feel like checking.