Prepare your eyes for something they have never seen before. It's the new Tianjin Binhai Library which looks like something out of a Kubrick film. It's a giant brain that seems like it's cascading and flowing continuously, just like knowledge should flow from one person to another. It is all white and beautiful.
If you want to take a picture of it from the outside, it might look like a huge eye that is continuously moving, like fading in the air. The layered interior gives you a feeling of something always changing, growing. The book shelves seem like they are infinite, going up to the ceiling and back. They are a lot, actually. The library contains an impressive 1.2 million books.
It only took three years to build this monument of incredible perfection. It is situated in the cultural center of Tianjin, outside of Beijing, China. Right in the center of Binhai district of Tianjin, you will also find some other cultural buildings like this, created by prominent international architects. The buildings have a very special common element: glass. They are all connected by a glass canopy. People already call the library, "The Eye". More info: mvrdv.nl
"The Tianjin Binhai Library interior is almost cave-like, a continuous bookshelf. Not being able to touch the building's volume we 'rolled' the ball shaped auditorium demanded by the brief into the building…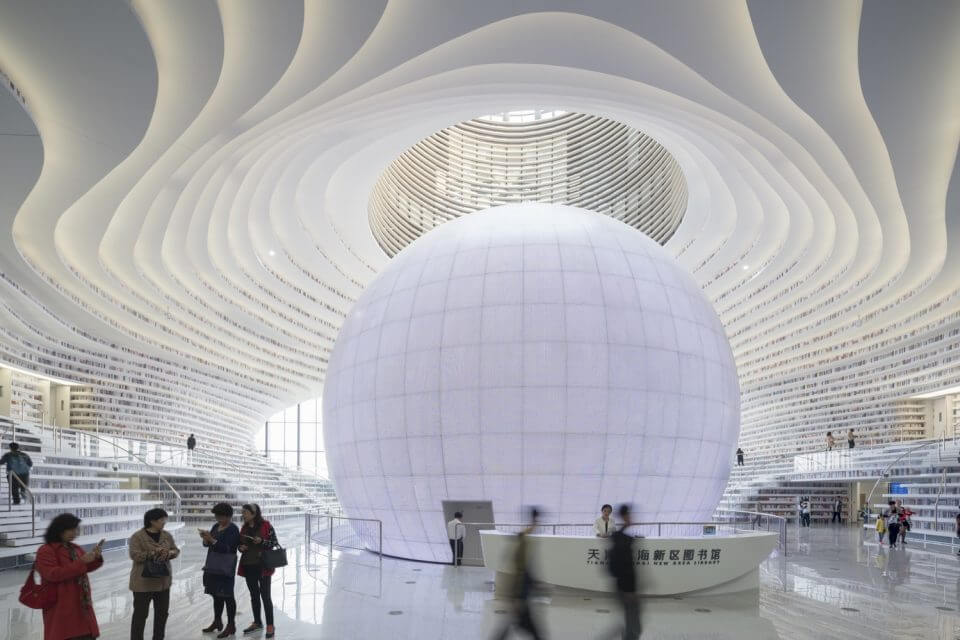 [the_ad id="71925″]
…and the building simply made space for it, as a 'hug' between media and knowledge", declares Winy Maas, co-founder of MVRDV, a global operating architecture and urbanism practice, aimed at solving global issues.

The center of the library is shaped like a giant sphere letting its visitors sit and read inside in peace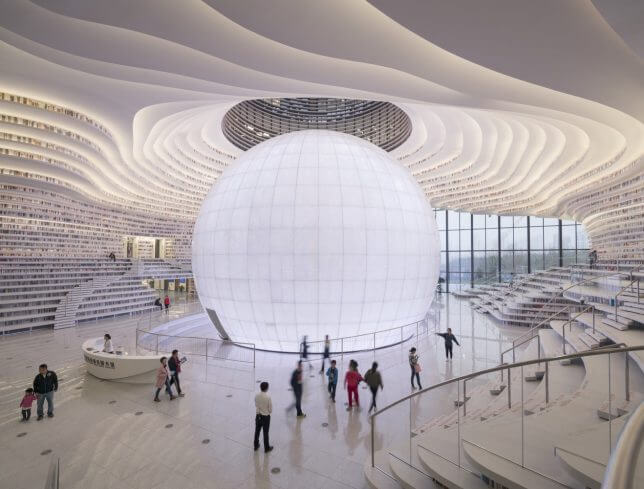 The bookshelves are great spaces to sit and at the same time allow for access to the upper floors. The angles and curves are meant to stimulate different uses of the space, such as reading, walking, meeting and discussing.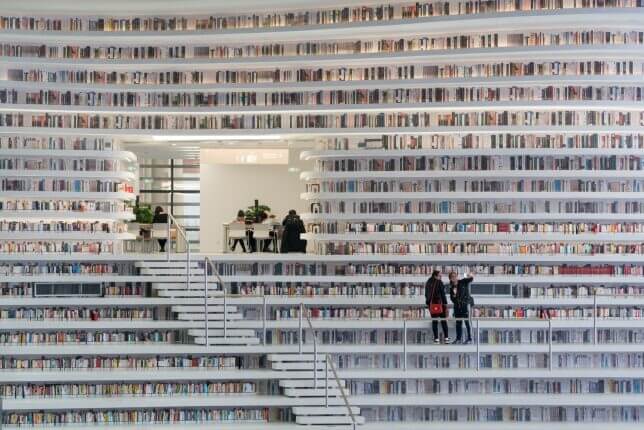 Together they form the 'eye' of the building: to see and be seen", added Winy Maas.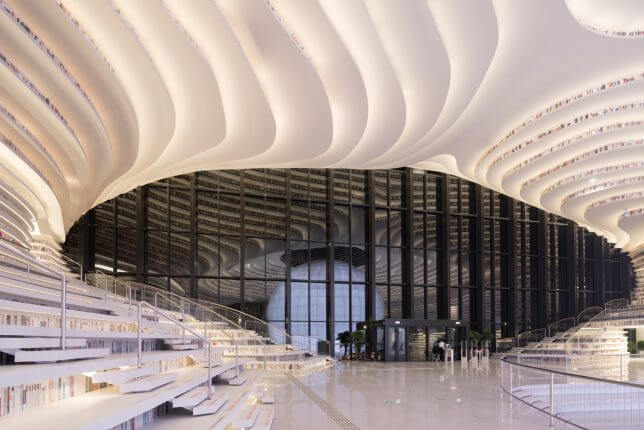 [the_ad id="71924″]
The building actually has 5 levels and, behind those never-ending-undulating walls, there are a suite of educational facilities.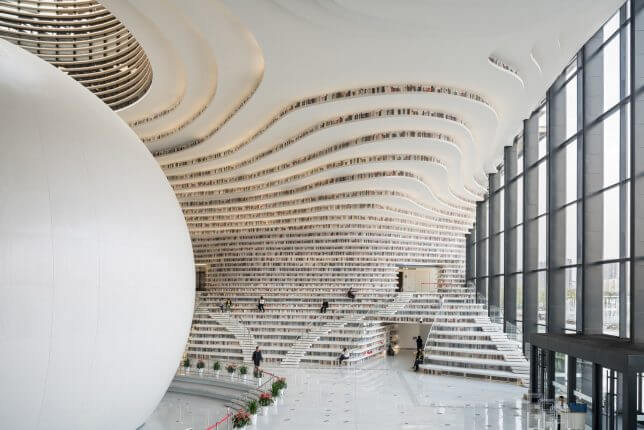 Books for children and old people are placed on the lower levels.In the pictures you might see a never-ending row of books going up to the ceiling.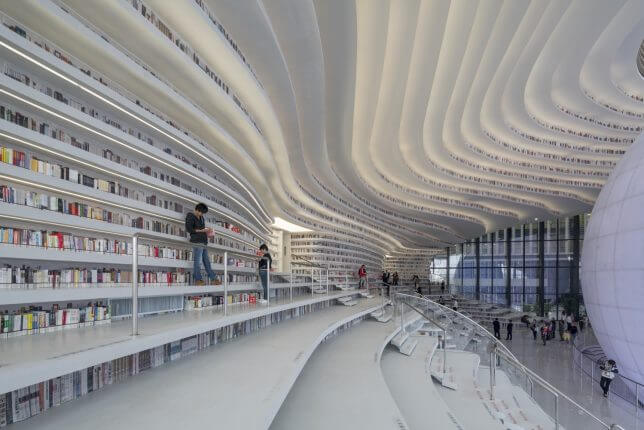 They are actually painted there, to give the illusion of never-ending knowledge. Anyways, it is a wonder and can't help to visit one day!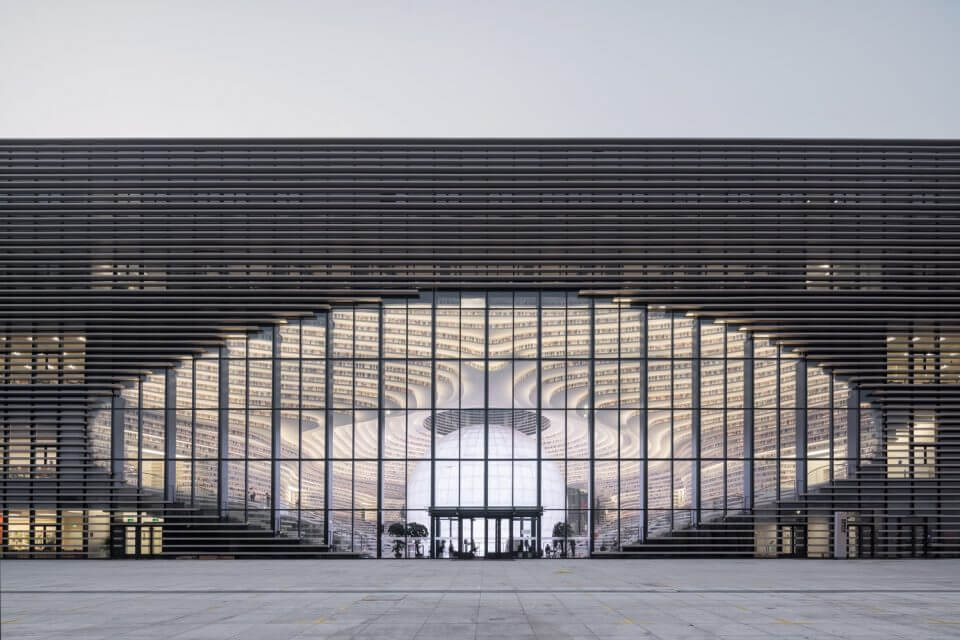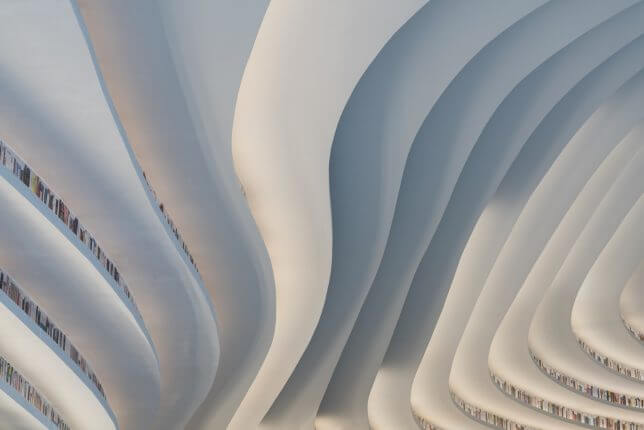 [the_ad id="83004″]
Tianjin Binhai Library is a one of a kind marvel. Never saw anything like this before. Please share