Do you have a hip pet cat or dog? Of course, cats and dogs can be hip too these days. Here's one way to check it out if you're not sure. Get them these cool geometric pet beds and if they hop right into them, they're are hip as one can be. although as we all know cats, it might take them a minute or so.
These interesting geometric pet beds series are coming from Natural Slow's PET HOUSE right into your living room, or bedroom, it's up to you.
Actually, they can fit perfectly in any room of an apartment or a house and even add a good touch to the aesthetics as they look like just another piece of furniture.
It's not only they look cool, these beds are very practical and very comfy for your pet. Each pet house is made from Paulownia wood, a traditional Japanese wood favoured for its insulation, humidity control, and pest repellent properties.
This material also happens to be a very light in weight, so you can easily move the bed from one room to another and put it practically in any corner of the house where you find it convenient.
At first sight, all of these beds can look similar, but actually, there are three types of the geometric pet beds with different characteristics.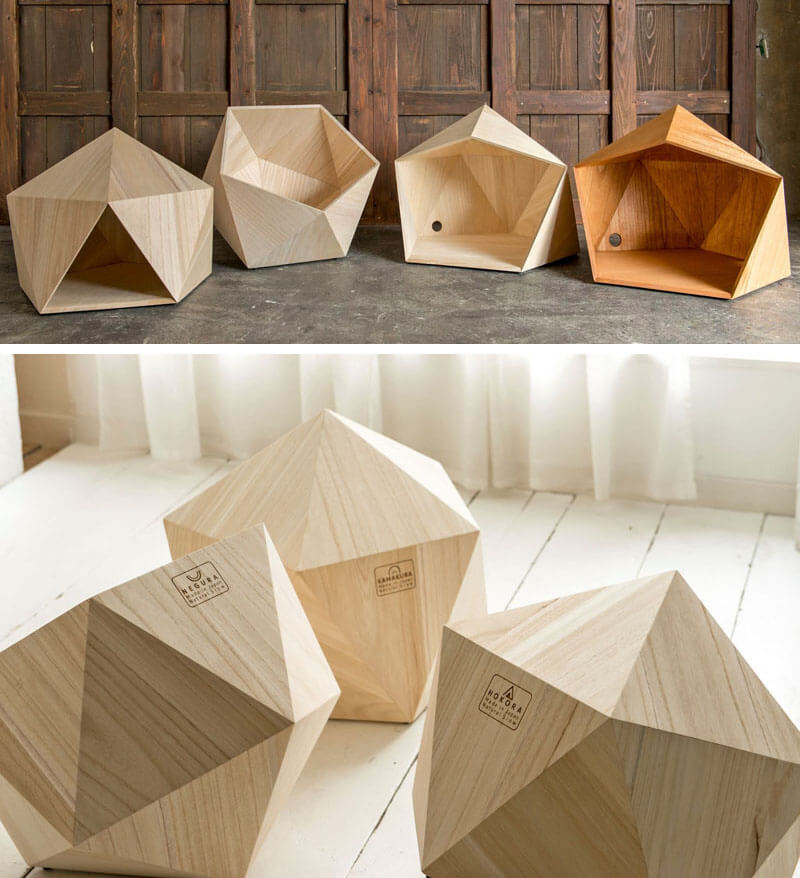 The HOKORA, for example, has a small triangular opening that keeps the cave-like house private and dark, just the way most cats like it.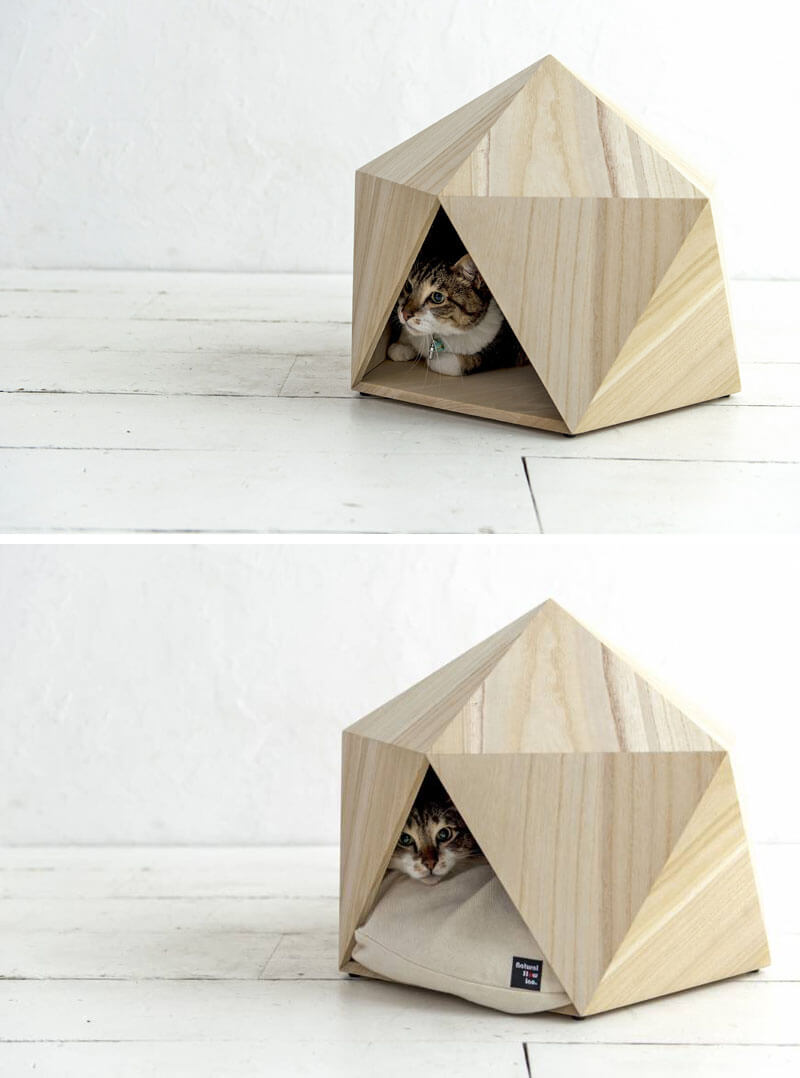 The NEGURA pet house is designed in that way that your pet can easily get in and out and it's brighter. It can be great for those pets who likes to nap in the sun.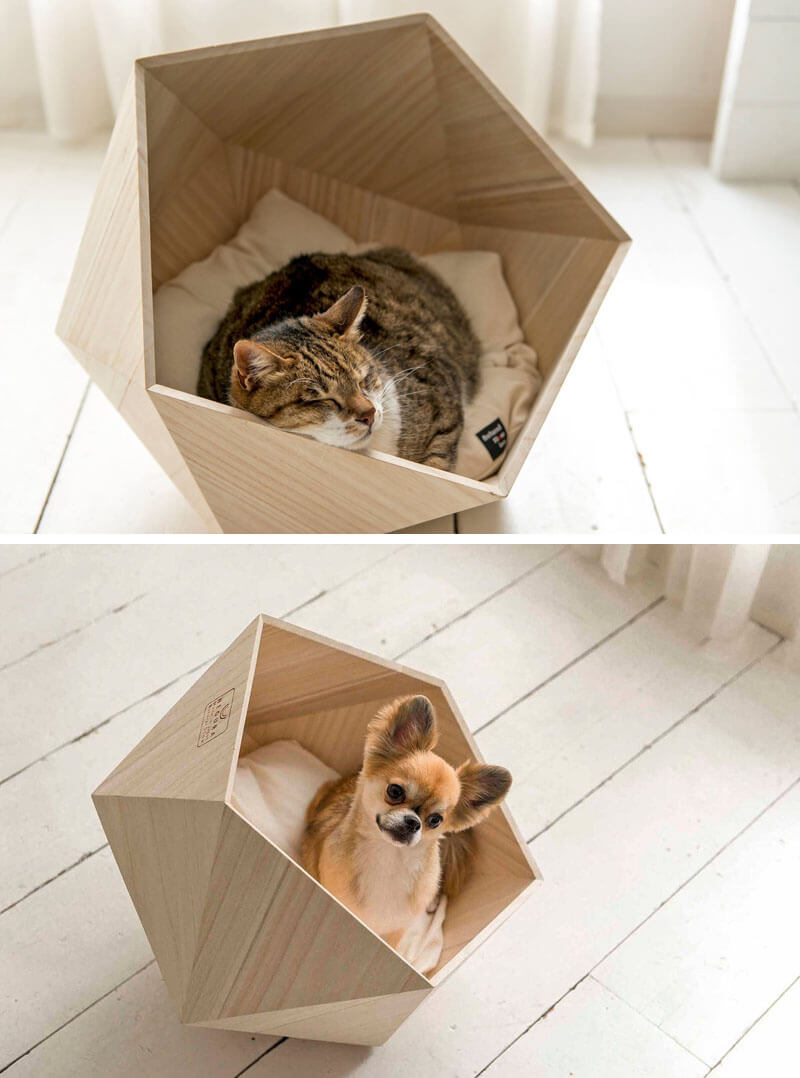 KAMAKURA, the last house in the series, is somewhere in the middle of previous two – it's both, open and cosy.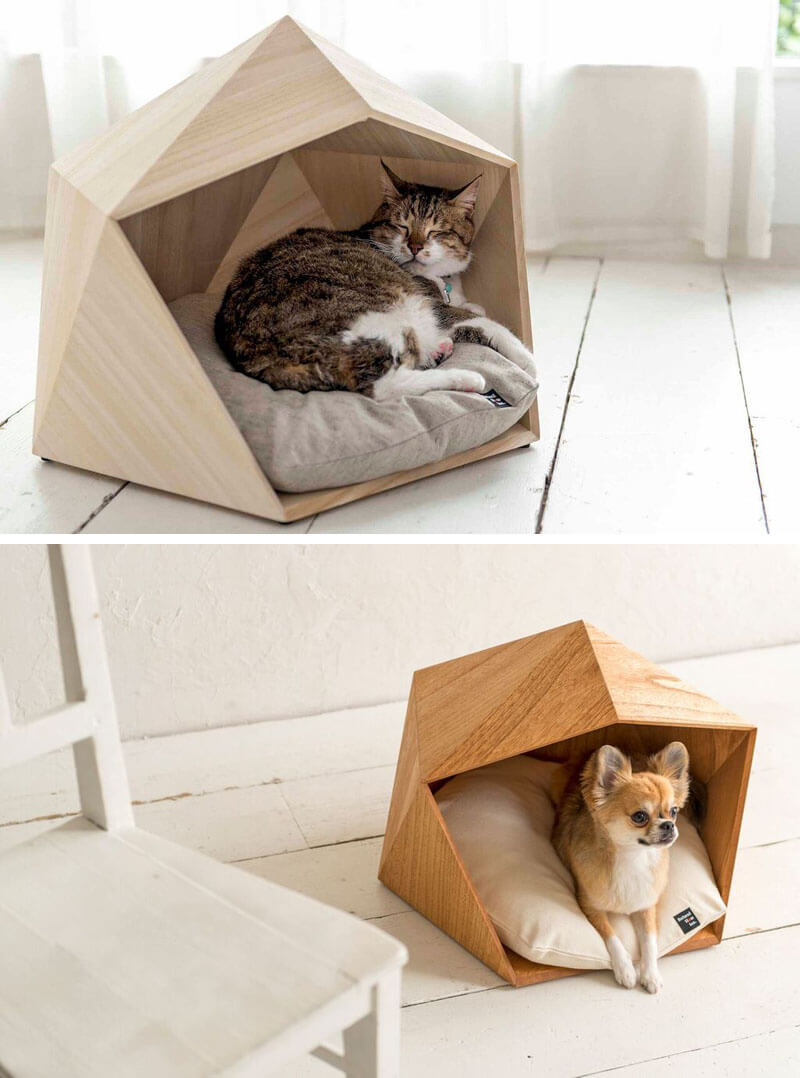 Don't forget to share these cool pet houses. More info: Website | h/t: contemporist