The Rakotzbrucke Devil's Bridge is located in Kromlau, Germany, it's very close to the Polish border. If you happen to plan a road trip from Berlin to Prague by car, this should definitely be a stop you should take.
If the bridge of the devil looks very familiar to you it's probably because it's very popular on travel Instagram profiles and you literally see it every week or so when browsing the app.
To get to the bridge you can just follow the trail from the entrance to Rhododendron Park Kromlau or also known as Rhododendron Park Kromlau.
You will not be charged an entrance fee as this is a public space so this makes it a perfect spot for late night photo shots or even better take some sunrise photos with the sun just hitting the water, Perfect! Only thing to consider is that this place is so popular you might not be alone as other people want to try and get that perfect shot too.
Check out a cool video of the Rakotzbrucke Devil's Bridge made by Wild We Roam:
The unique thing about this bridge is that the beautifully arched devil's bridge was uniquely built to create an almost perfect circle when the lightning is just right and it is reflected in the waters below it.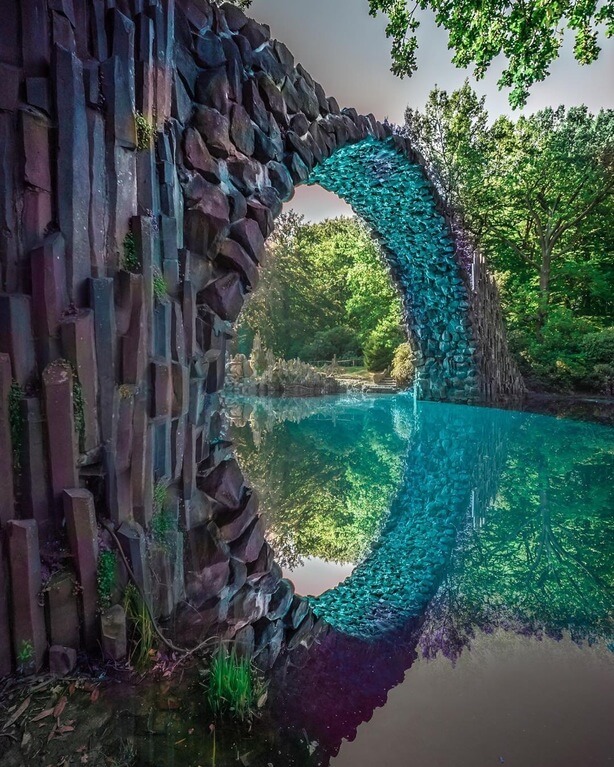 The bridge was built in 1860 by the knights of the local area and as you can see from the pictures below, the arch part of the bridge is structured to go all the way across the waters of the Rakotzsee, the bridge itself is made from local stones which is a common thing across Europe.
The name " The Devil's Bridge " came to be because people at that time thought that these type of bridges were so dangerous to cross while so stunning to look at they must have been made by the hands of Satan himself.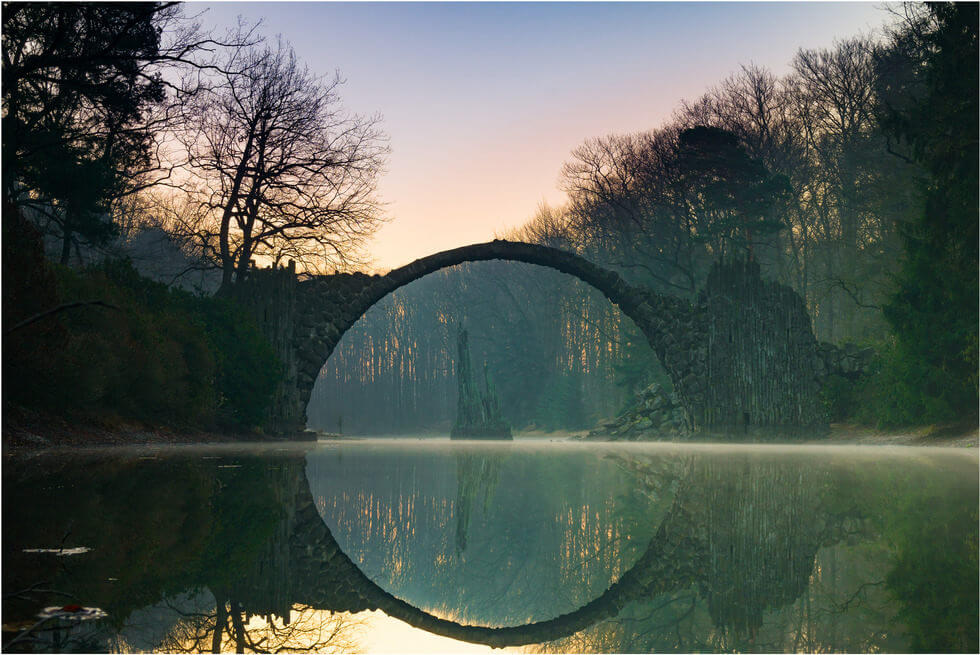 However it was obviously built by human hands, one thing is for sure, the builders put a lot of weight on the delicate design and aesthetics and not so much on safety.
Each side of the Rakotzbrucke bridge has thin rocks like spires to make it look like it was a natural event that took place if they were not so accurate we would have believed it.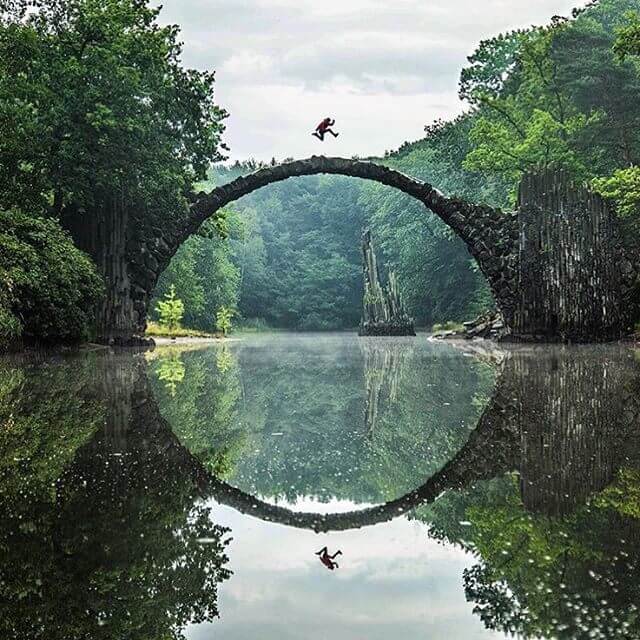 Another awesome fact about this bridge is that the very top part what is called the parabola is made in such a way to be a perfect half of a full circle, so when the sun is just right you can see an illusion of a complete stone circle in the reflection of the water.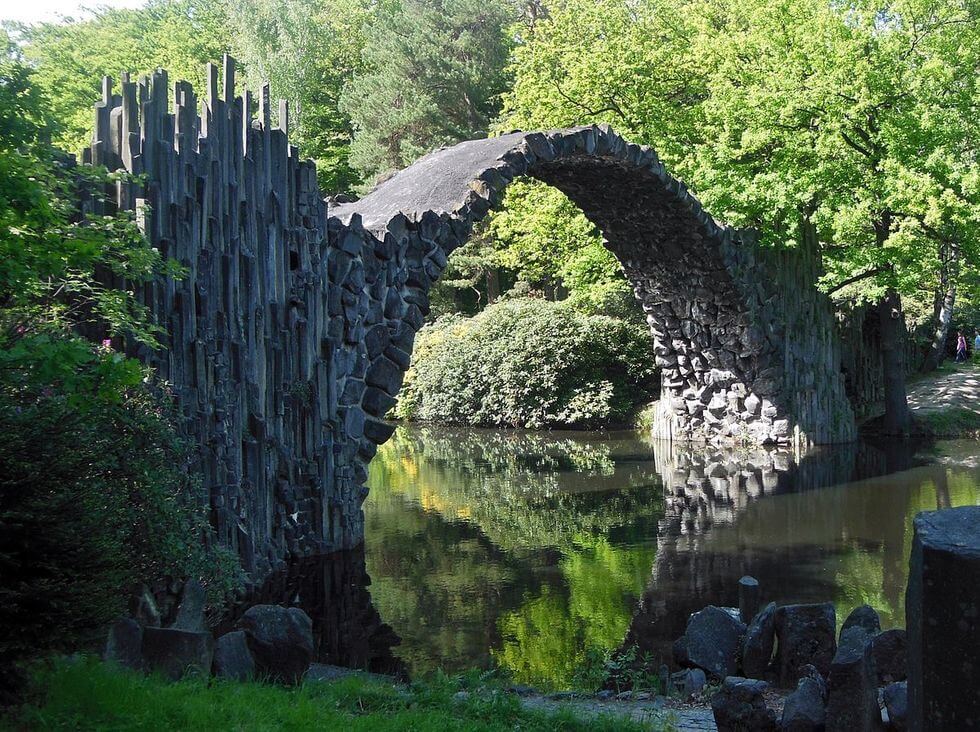 You can freely visit the bridge and take photos but crossing the bridge is not allowed because of the delicate work and many years since it's creation, we need to preserve it.
Here is a nice shot of the bridge during a sunny day.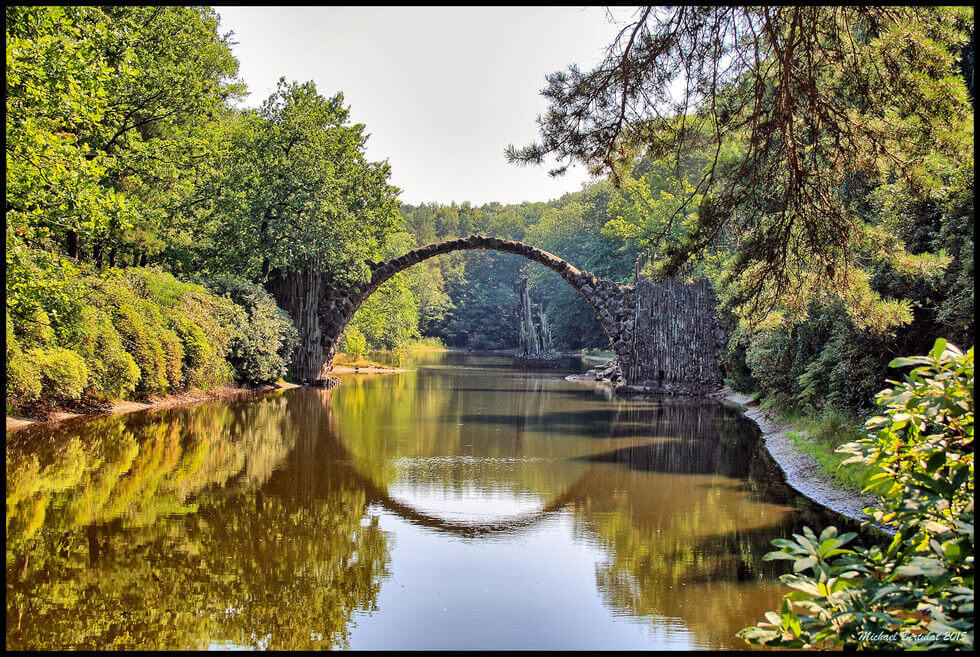 A fitting look to The Devil's Bridge – Black and white and lots of snow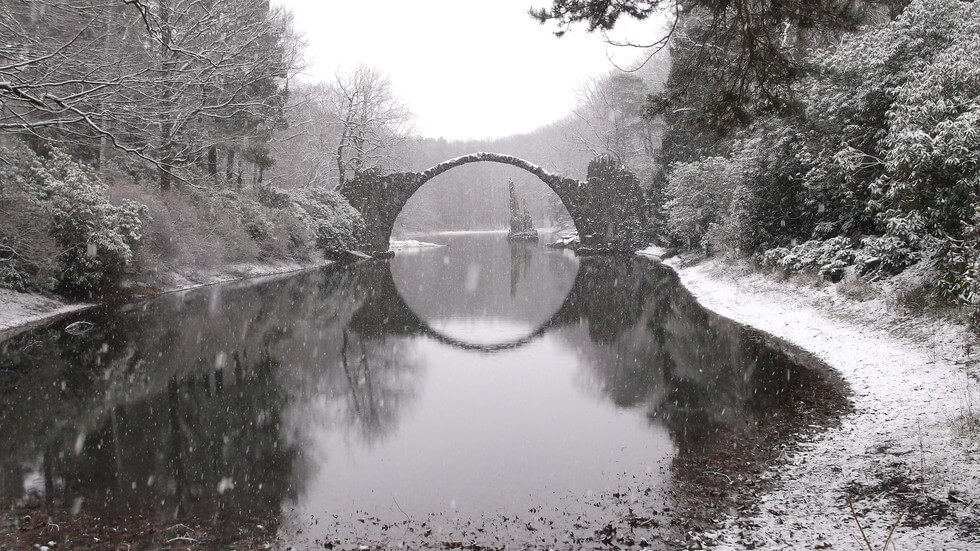 When the sun just starting to rise, you can see the beautiful colors in the water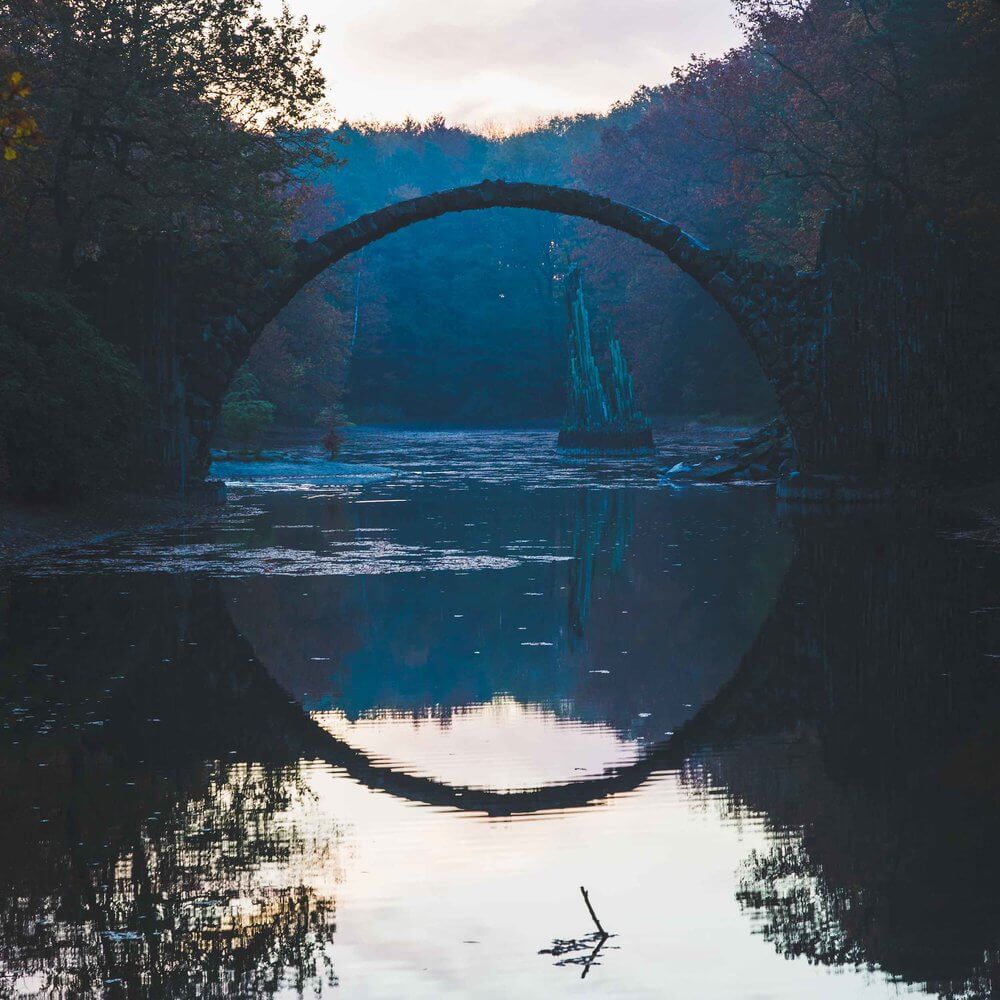 Stunning view