Well, here we have something different. If you are a fan of nudist beaches this might be your thing but also can be interesting to everyone who likes to experiment in all sorts of ways. Spain's The Naked Cafe (that's just a nickname — it operates under the name Innato Tenerife) offers exactly that – an exotic and perhaps liberating experience by having a dinner nude.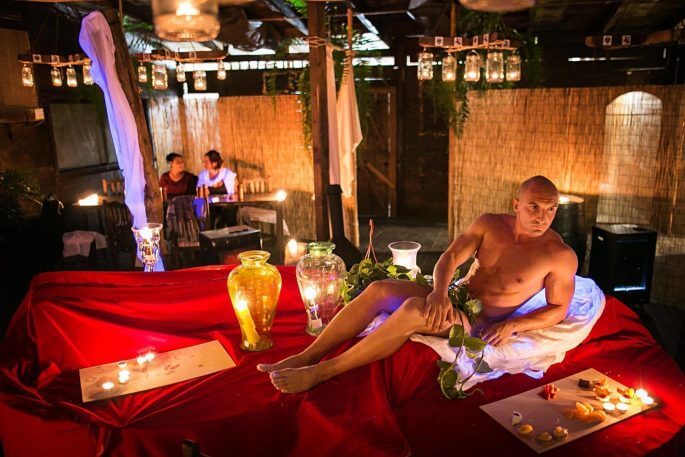 You need to make a reservation then arrive in your regular clothes. There you will be given robes to slip into and when you get to your table you'll be able to lose it and to continue to enjoy your dinner in the public like you never did before!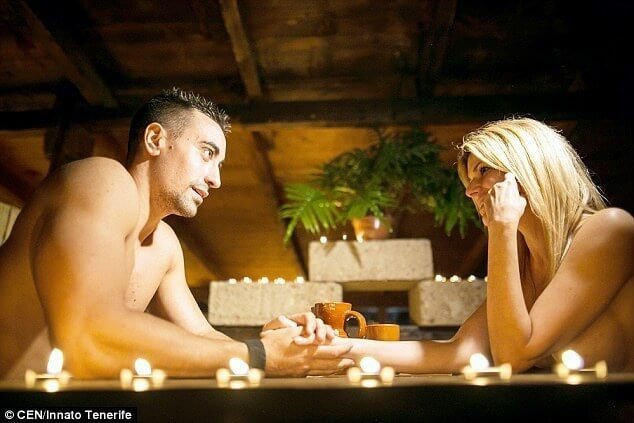 No cameras are allowed at this place, for an obvious reason, but the Naked Restaurant made a great deal of photos for marketing purposes so you can have a sneak peek. Even the staff at this restaurant is naked or have very light clothes on.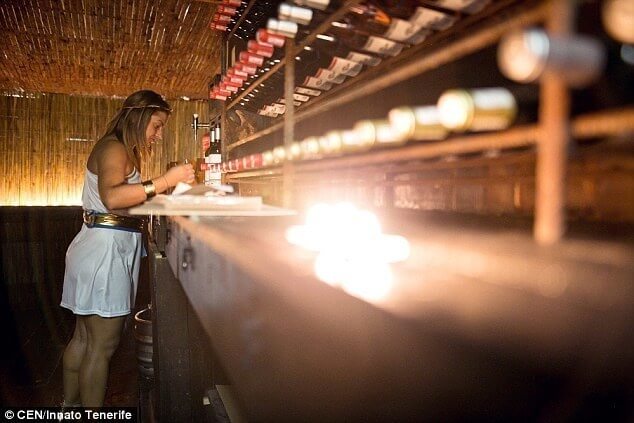 Also, naked staff can serve as your table. Would you eat from this guy? Well, in The Naked Cafe you can. If you don't find this idea appealing, you can dine off plates and such instead.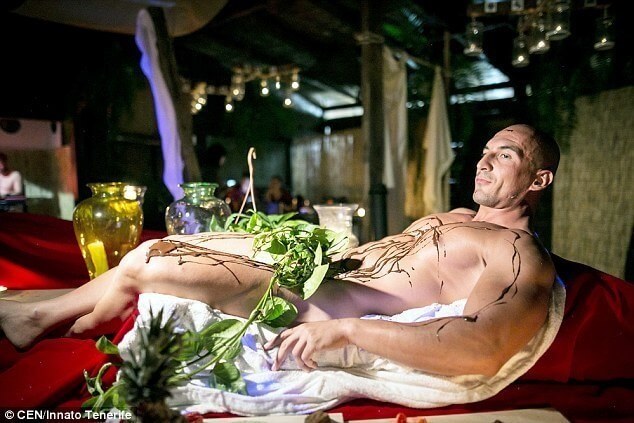 Roman gladiators at the entrance of the Naked Café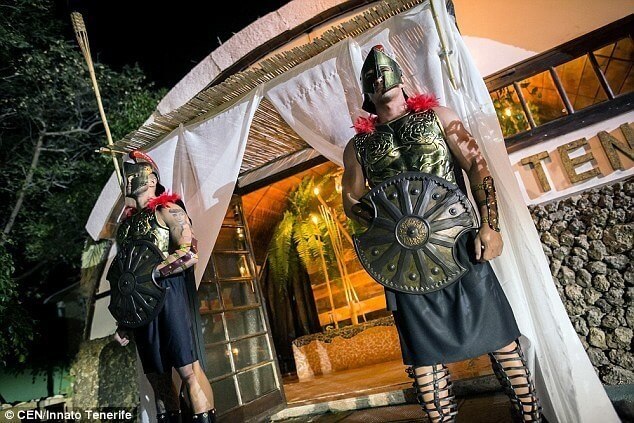 They're doing their best to make the most of the experience for their guests. They offer various shows to entertain the nude customers (or in this case in robes) of the restaurant.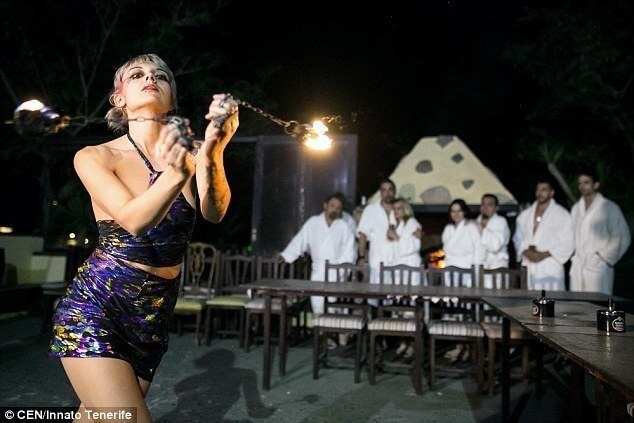 Would you dare to lose your robe during this show?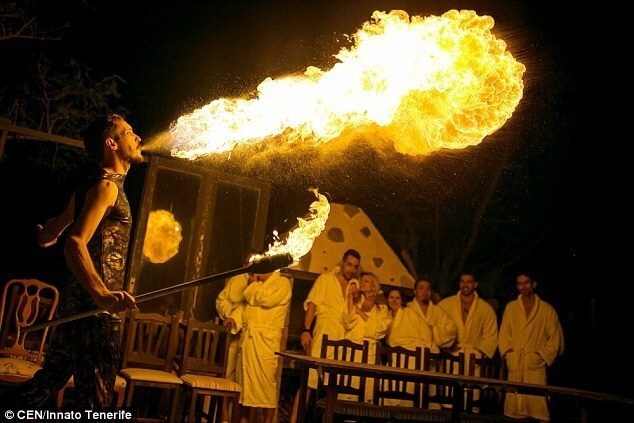 The restaurant just got opened in January so there are no critics yet. But the restaurateur behind it, Tony de Leonardis, is an established and successful entity in Spain, so it's expected that the food is as memorable as the experience.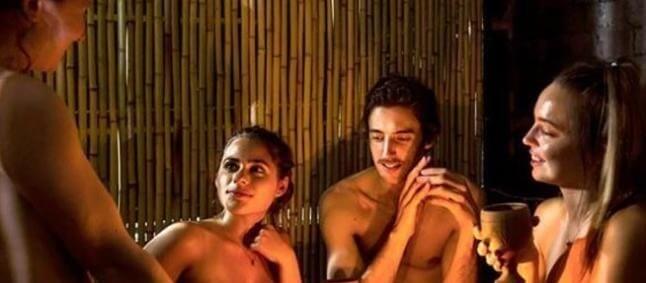 If you are brave enough to experience this unique place, please let us know your impressions. One thing is for sure, it will be hard to forget this place!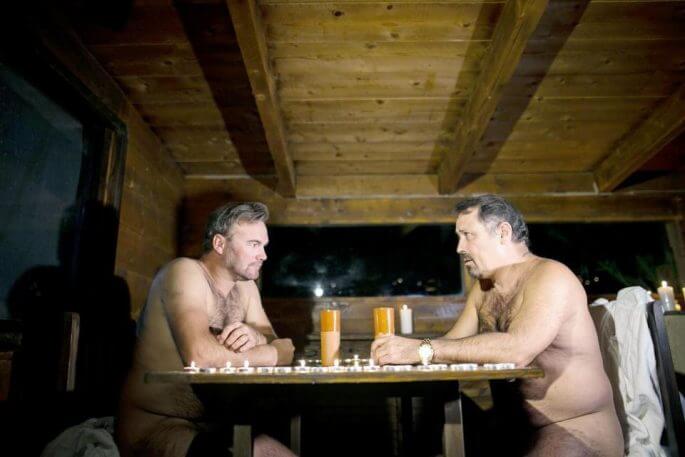 Share this story with your friends so they can make you company at Naked Cafe!