In 2019, more than 98 million people watched the Super Bowl. Yes, people enjoy sports, they love the competition and cheering for their favourite team. Nevertheless, the statistics show that about 18 percent of these people tune in each year to see the snazzy, funny and extremely entertaining TV ads that during the commercial breaks, not to mention the promising halftime show featuring some of the best performers on this planet. Yes, we know you might have started listening again to Shakira's "Whenever, Wherever" or "Hips don't like" after this year's incendiary show.  
The NFL knows the Super Bowl is a gold mine
The NFL is well aware of what the Super Bowl really means. This year, a 30-second spot would cost advertisers around $5 million. "Ridiculous", you might say, but it's part of the show and it seems everyone enjoys this enormous splash of money, riches, fireworks, top-notch stars and so on. You might wonder how did the Super Bowl get this way? Apparently it has always been so expensive and so exclusive and so… flashy. In 1970, a 30-second spot would cost $78,200. Now it is a bargain, then it was a fortune as well.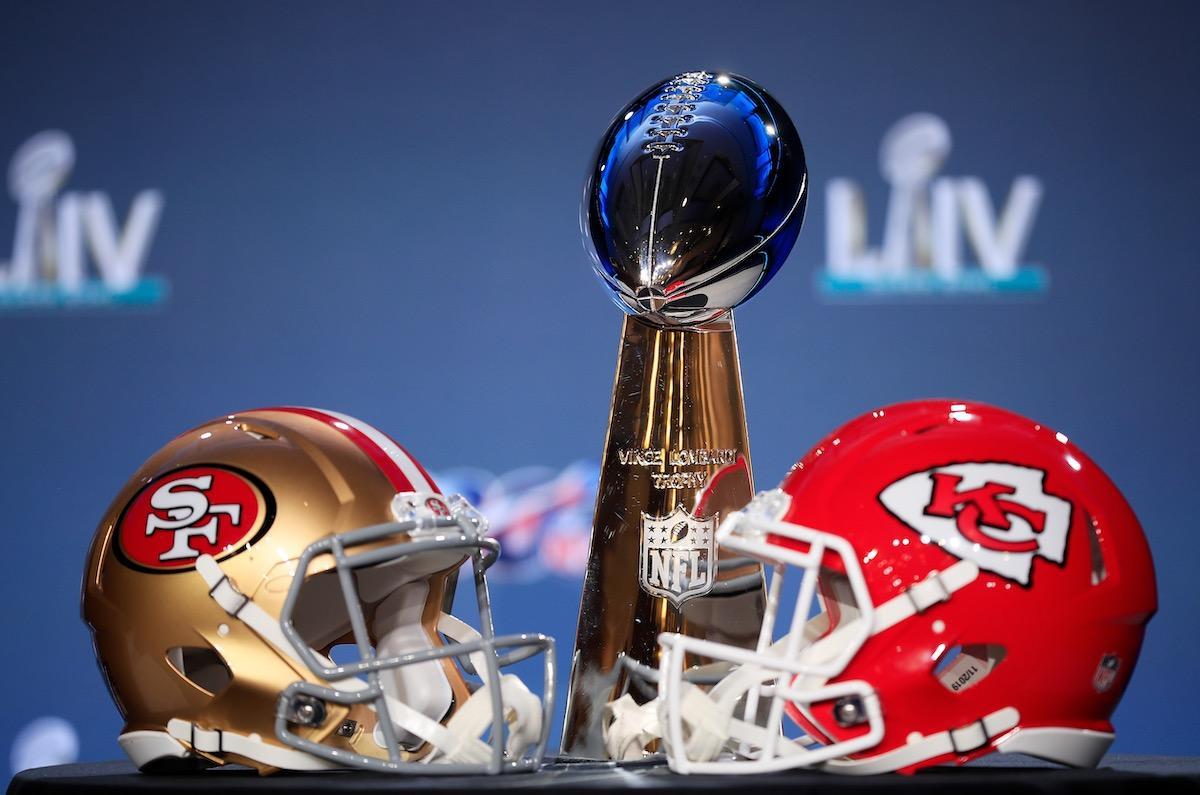 Cliff Hawkins/Getty Images
Now, if you put your rational thinking mask on you will ask the inevitable question: "What's the use of all this?"  It seems for advertisers, marketers and TV people, the Super Bowl is "the last bastion of programming that people feel is must-see, at the moment, live (…), a cultural experience far more than it is an individual game. It's a gathering. And regardless of how you watch, at the end of the day, it's social", said Elizabeth Lindsey from Wasserman Media Group, in a 2017 interview.  
Is the commercial brand match better than the one on the pitch?
I can't answer this question, actually, because I'm not a big fan of American football. What I'm a big fan of is creative, funny advertising that will stay in your mind for years to come. Sometimes, it's the tv spots which become iconic and remain in the minds of the public far longer than the players who had decided the fate of that Super Bowl final.  So, let's have a look at the most memorable 13 Super Bowl ads of all time, whether they're super funny and entertaining short clips, unexpected celebrity cameos or just big slick branding.

1. Old Spice (2010)
Men, you do not use lady-scented body wash, ever! Ok? Whenever you use something like that, just let these words flow through you: "Look at your man. Now back at me. Now back at your man. Now back to me." Legendary! 
2.
Hyundai Smart Park (2020)
"Pahking" in Boston can be a very challenging task. Hyundai's got the solution for that: Smart Park! Pair that with an all-star cast and you've got yourself one killer tv spot, a big endorsement and the funniest 1.20 minutes of film you've seen in a while. 
3. Pepsi (1992)
Cindy Crawford stepping out of a red Lamborghini just to have a sip of Pepsi while a bunch of kids are watching and exclaiming: "Isn't that a great new Pepsi can?" is iconic and will stay in our minds for some time.
4. The Budweiser Frogs (1995)
Try drinking a Budweiser after you've watched this frogs. Just try doing that without thinking of these frogs. Yep! It's almost impossible.
5. Parisian Love by Google (2010)
Have you ever thought about your life's story told through your Google searches? After watching this cute, romantic TV spot, you'd want to delete it all. Privacy much?
6. Apple 1984 (1984)
This was one of the first examples of a TV commercial which does not show the product at all. It was directed by Oscar-nominated filmmaker Ridley Scott and its message and general gloomy atmosphere will move you a little…more.
7. E-Trade Baby (2008-2013)
It's so easy, even a baby can do it; this is what E-Trade is all about and this is what they've been saying for 5 years in a row in this super iconic TV Ad. Just watch it!
8. Snickers You're Not You when you're hungry and Betty White (2010)
Tell me something more iconic than a 88-year-old Betty White being pushed in mud in a rough game of football. And that "you're not you when you're hungry" line…
9. Volkswagen and The Force (2011)
This young, little Darth Vader trying its luck with the force and finally succeeding in a father-car work-together is both iconic and loving.
10. The 2-part Budweiser Puppy Love and Lost Dogs (2014-2015)
The friendship between a dog and a horse and beer somehow worked and these two TV spots triggered almost a million more dog adoptions worldwide. How about that?
11. It's a Tide Ad, Tide (2018)
"It's a Tide Ad" is actually a series of commercials rolled out by Tide in 2018 to poke fun at everything Ad-ish on Super Bowl and basically the entire Advertising industry. Strangely enough, it worked.
12. I'd Like To Buy the World a Coke, Coca-Cola (1971)
It might not look like that to you, but this musical Ad from Coca-Cola is one of the best ads ever made, or at least that's how it's regarded. It perfectly captured the spirit of the early '70s. Those are students and young adults from around Rome singing about love, piece and Coca-Cola. The song really caught on the public that it was later re-recorded as a full-length song which became a hit in the US and UK. Yep, "I'd Like to Buy the World a Coke".
13. Whassup, Budweiser (1999) 
Before WhatsApp, it was Budweiser's Whassup. Back in the 2000s, Budweiser managed to create quite a hype with this pop-culture phrase. They made a follow up a few years later when they've changed the "Whasssup" into  "What are you doing?"
What do you think? Are these the best 13 Super Bowl ads of all time? Which one is your favourite?
Via Vogue and Digital Trends