Jessica Titus recently shared the following story on the Facebook page Love What Matters, where it got over 37,000 reactions and 2,600 shares. The post that went viral pretty fast is shown in the gallery below with Jessica's explanation what moved her so much and so many other people, obviously, judging by reactions on social media.
She was boarding a plane when she witnessed a touching moment of true respect. A man from the first class, when saw an uninformed woman boarding after him, simply stood up from his first class seat and offered it to her with words – "Sorry ma'am, I'm in your seat." and then took her seat in mid class.
Jessica was moved with this reaction so much that she couldn't resist offering the man a drink.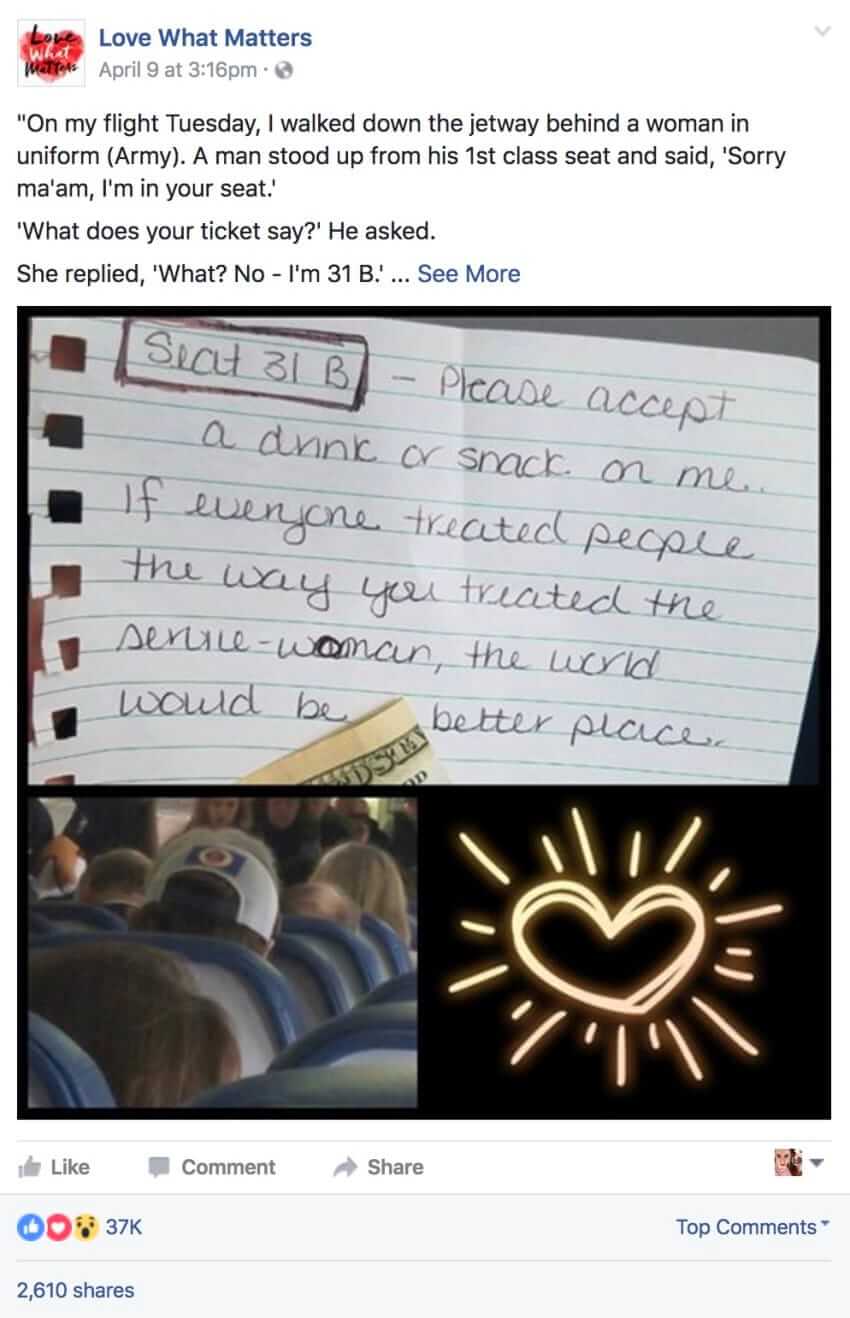 Jessica wrote:
"On my flight Tuesday, I walked down the jetway behind a woman in uniform (Army).

A man stood up from his 1st class seat and said, "Sorry ma'am, I'm in your seat."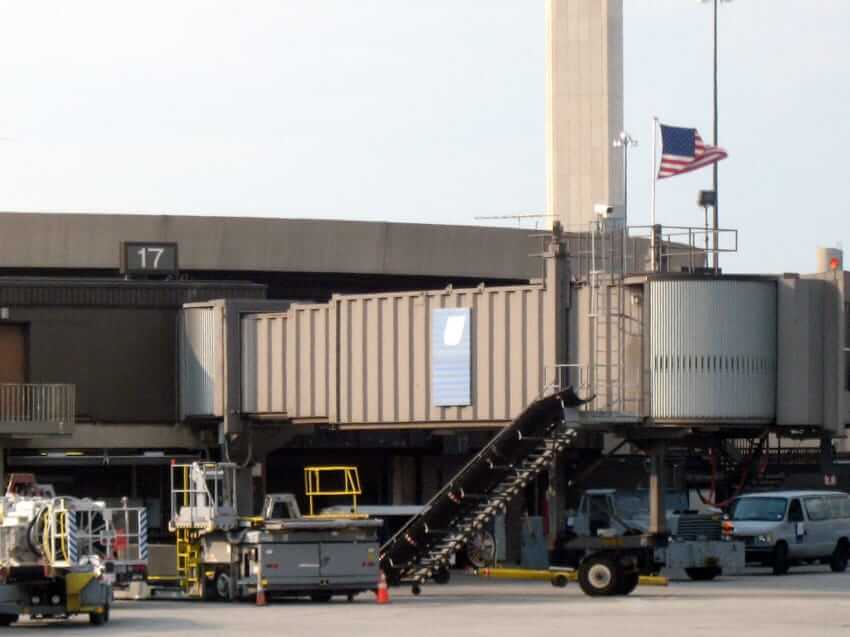 "What does your ticket say?" he asked.

She replied, "What? No – I'm 31 B."

He walked away, leaving her with his first class seat and then took her middle seat in coach."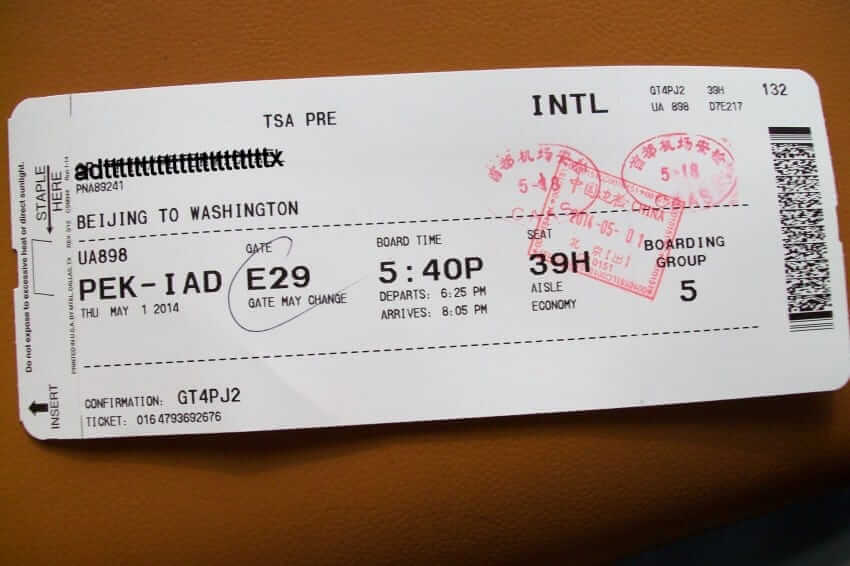 Jessica was moved so much by the gesture that she sent a note to the man via a flight attendant.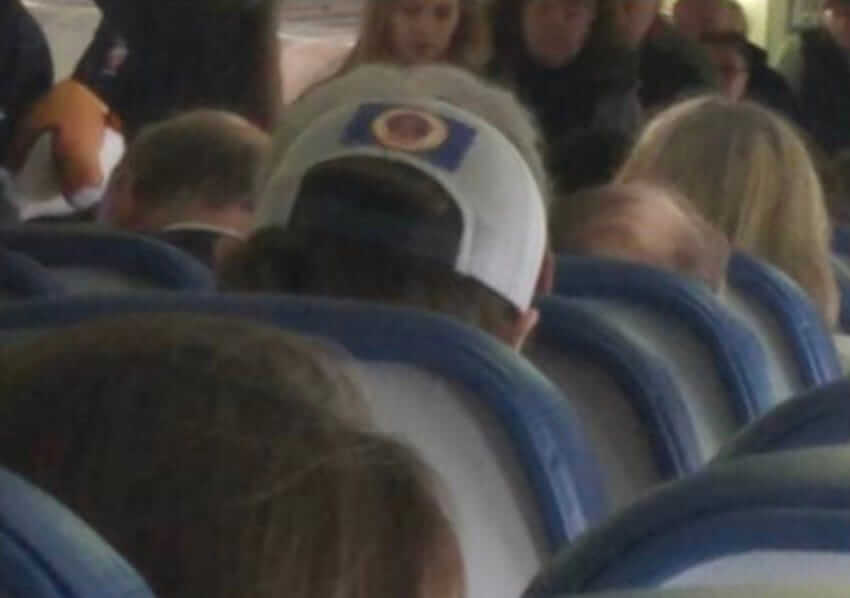 The note said:
"Seat 31 B — Please accept a drink or snack on me.

If everyone treated people the way you treated the service-woman, the world would be a better place."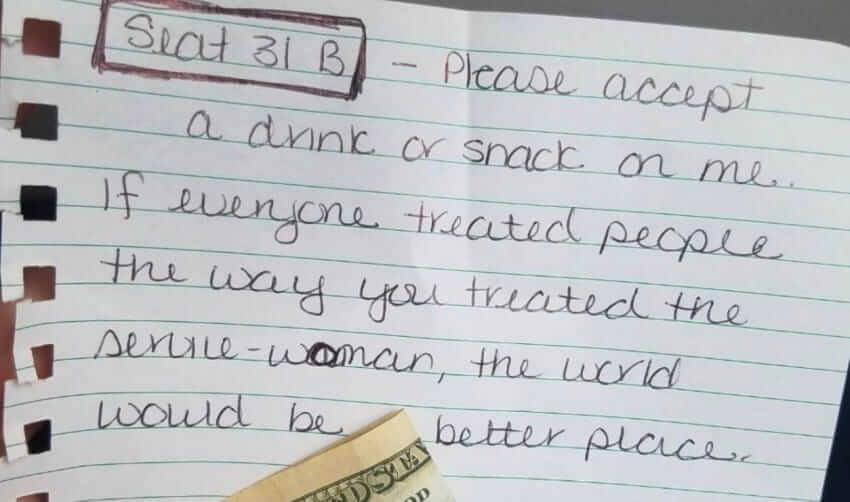 The noble and modest man didn't accept her offer but she couldn't resist spreading the story.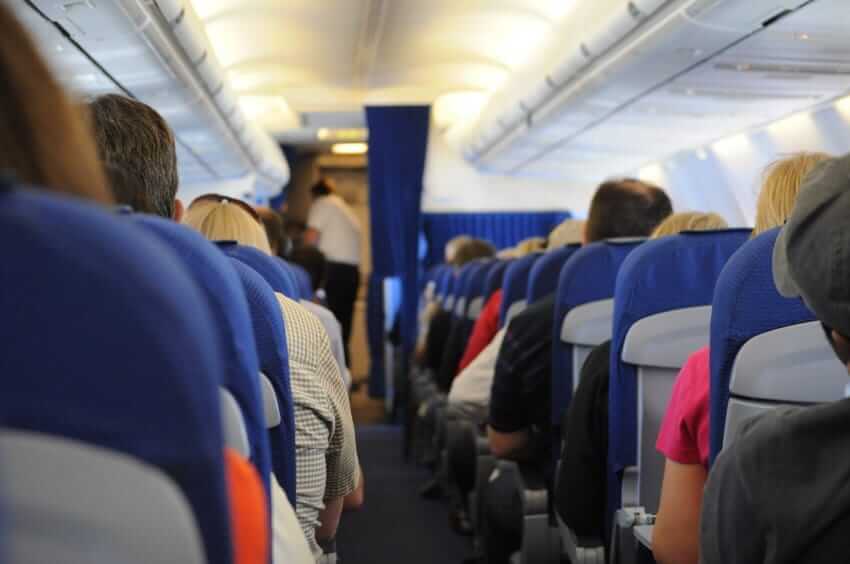 Jessica explained,
"Spoiler alert, he refused my offer. Do good. Recognise good. Make the world better."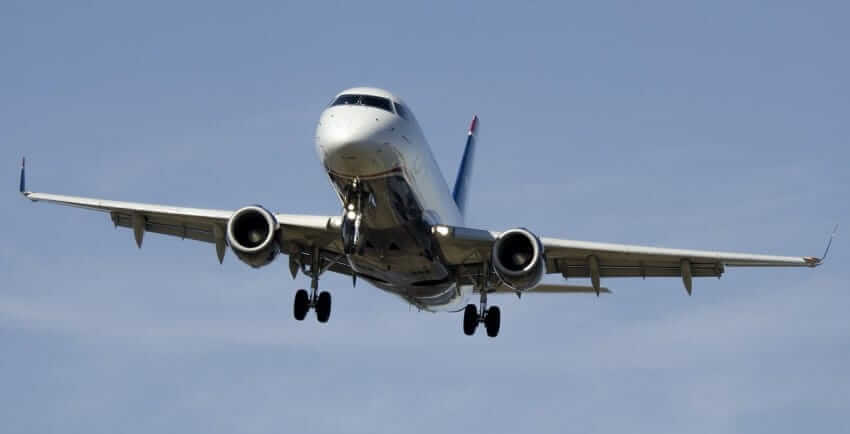 What do you think about this story? Please, share with us your thoughts in the comments section, we are eager to hear them!