We have seen many inspiring daughter-father stories in a wedding  that will surely bring us to tears and will touch our hearts. Some of them are quite unusual and peculiar while some will  plainly open your eyes to the real beauty of relationships that a strong family has.
One of the most remarkable moments especially for a bride is to walk down the aisle with her father. It is something that a woman will remember in her life until such time that she'll have have her own daughter to be walking down the aisle with her dad on her wedding day. Such a wonderful moment!
Brittany Peck who recently got married with Jeremy in Elyria, Ohio had the most memorable moment in her wedding day when her biological father, Todd Bachman, unselfishly interrupted the wedding procession for a moment just to grab her daughter's stepdad to walk down the aisle with them, and be recognized at the wedding.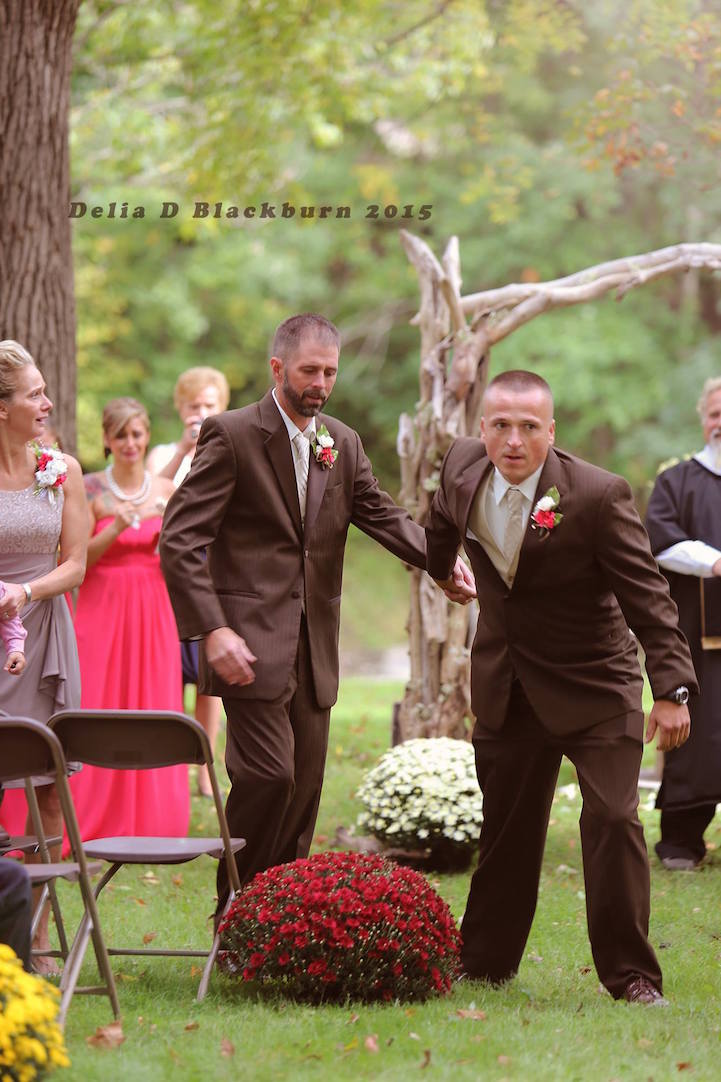 Wedding photographerDelia Blarkburnhas captured these most touching moments and posted their photos last September 27 on her Facebook page. Photos show that Bachman purposefully grabbed  his daughter's stepdad, Todd Cendrosky, who is also in tears at that moment to be with them in the aisle. According to Bachman, Cendrosky has helped him raise her daughter so he is also privileged to walk with Brittany since he has been part of her  life for more than 10 years.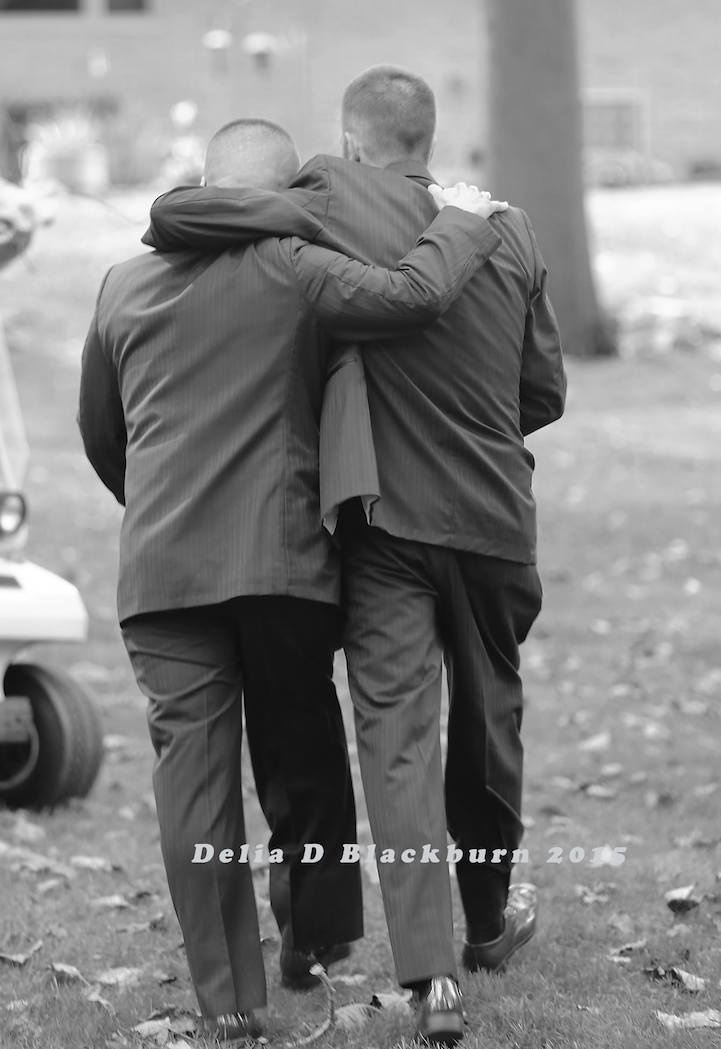 According to Bachman, before the wedding, her daughter is bothered about something but she can't say it directly. But he instinctively knew what was it all about so he told her that he already planned something."She was so torn, and the last thing I wanted was for her to be torn." he told, The Chronicle Telegram.
"I always wanted to [walk a daughter] down the aisle, and when I married my beautiful wife, Candy, she gave me three daughters,"said Cendrosky, who is reportedly a bit overwhelmed by the attention the beautiful story has gained. "I don't have 'stepdaughters'. . . I have daughters, and when Todd grabbed my hand. . . that was the best day of my life, and I wouldn't change that day for the world. We have become family, and the children's needs need to come first."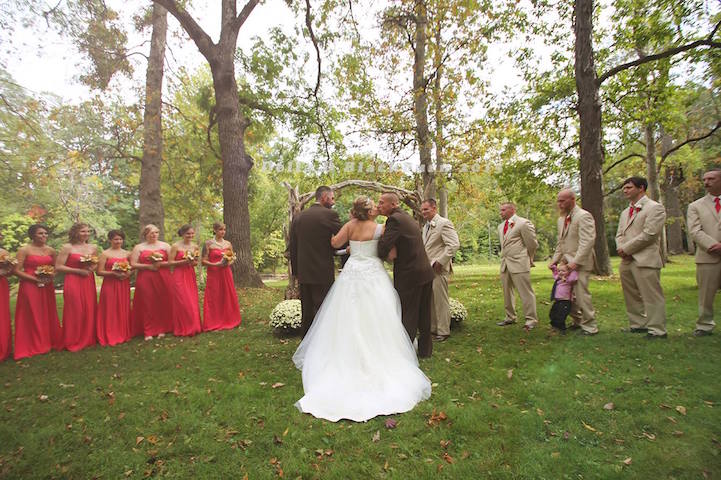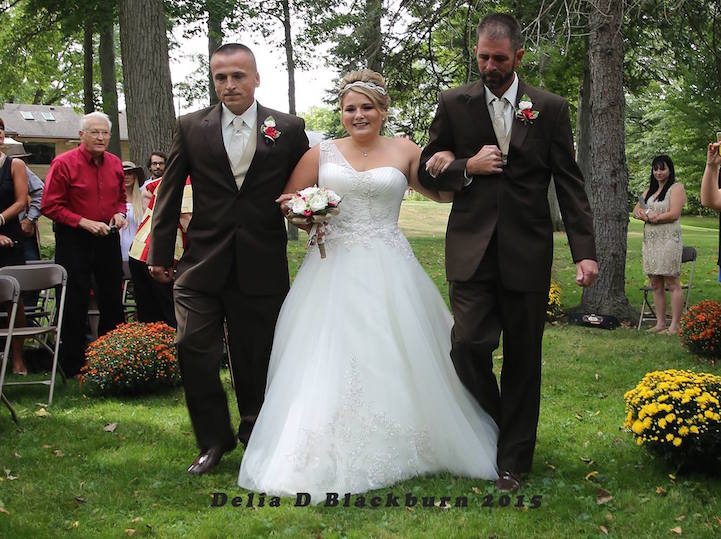 Delia D Blackburn Photography: Website | Facebook via [Reddit]
Source: Mymodernart