First announced on August 15, 2015, Star Wars: Galaxy's Edge is a much-awaited themed area within the Disneyland Park at the Disneyland Resort in California. According to the The Walt Disney Company Chairman and CEO Bobg Iger, the area is "occupied by many inhabitants: humanoids, aliens and droids… the attractions, the entertainment, everything we create will be part of our storytelling. Nothing will be out of character or stray from the mythology".
The entire area just opened to the public and it is MASSIVE, full of all the Star Wars things you could imagine, much like a re-enacted Star Wars set from the old days of glory. The land second's ride will open to the public next year, but that doesn't mean there isn't a lot of stuff to do here so far. I mean, you can basically pilot the Millennium Falcon, "the fastest hunk of junk in the galaxy" as part of a very exciting simulator that will leave any Star Wars fan moonstruck and wanting a second ride, of course. You can even talk to R2-D2, even give him a hug and take a stroll through a "build-your-own-druid" shop.
Dok-Ondar's Den of Antiquities is the place where you can buy some "antiquities" like Luke's old light saber or a General Grievous mask. If imperial is your style, then you can purchase a state of the art Imperial Fighter Mask. And the list goes on: Han Solo's gun, an OG Imperial stormtrooper helmet, a baby Sarlacc monster pit, a Clone Wars-era clone soldier helmet, a mounted tauntaun head and the helmet of bounty hunter Boushh.
The one Disneyland place where you can enjoy an alcoholic cocktail is Og's Cantina in Galaxy Edge. Some recommendations sound like this: "cosmic cocktail such as a rummy tiki Yub Nub, sweet Fuzzy Tauntaun, Outer Rim margarita, botanical Jedi Mind Trick, cloudy, bubbling pink Bespin Fizz".
One teary moment is meeting Chewbacca mourning the lost of his best friend, our beloved Han Solo. Give him a hug! Don't just ask for a selfie, you selfish modern fan! Scroll down for more exclusive pictures of this Star Wars Paradise!
1.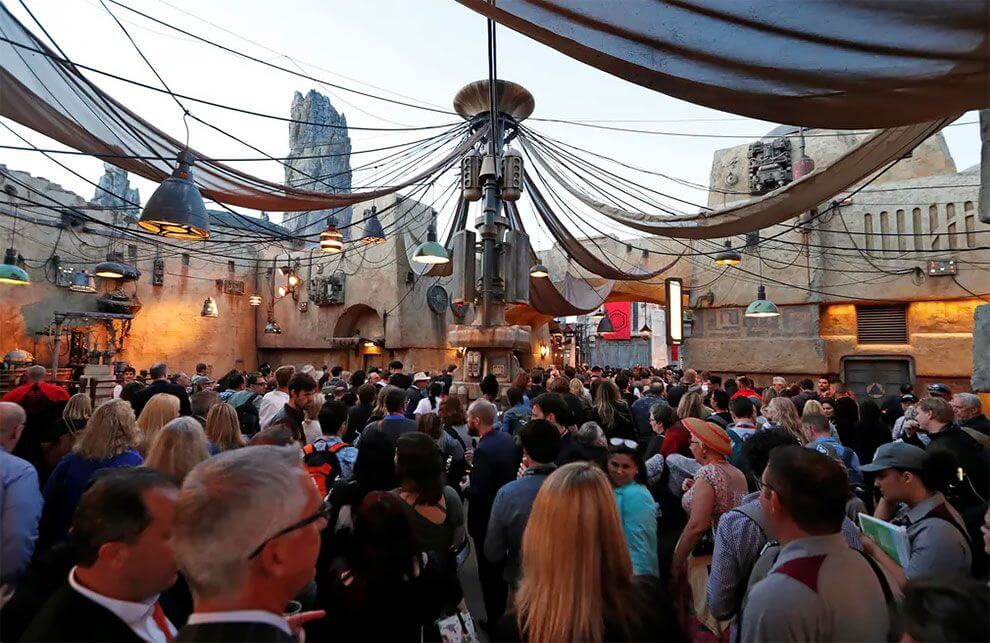 2.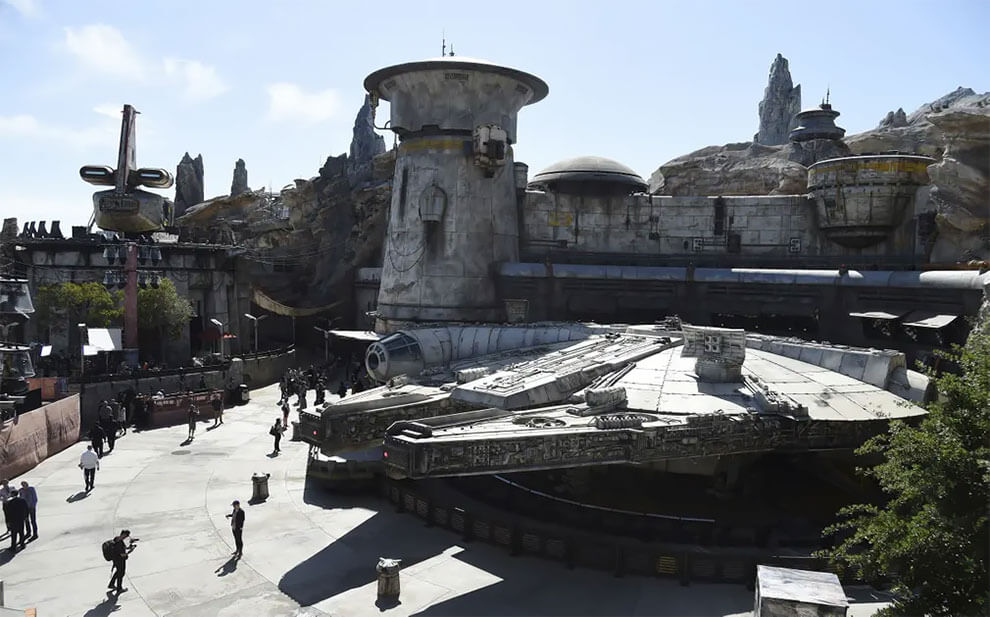 3. Dok-Ondar's Den of Antiquities is full of exciting items for sale

4.

5.

6.

7.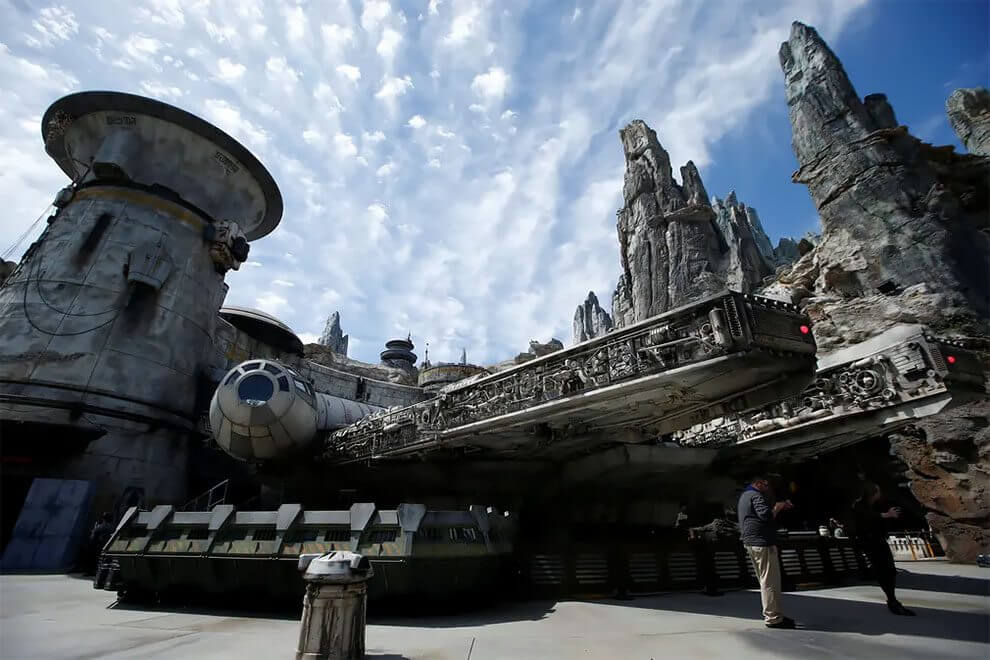 8. Disneyland's Star Wars Galaxy's Edge: pilot the Millennium Falcon!

9.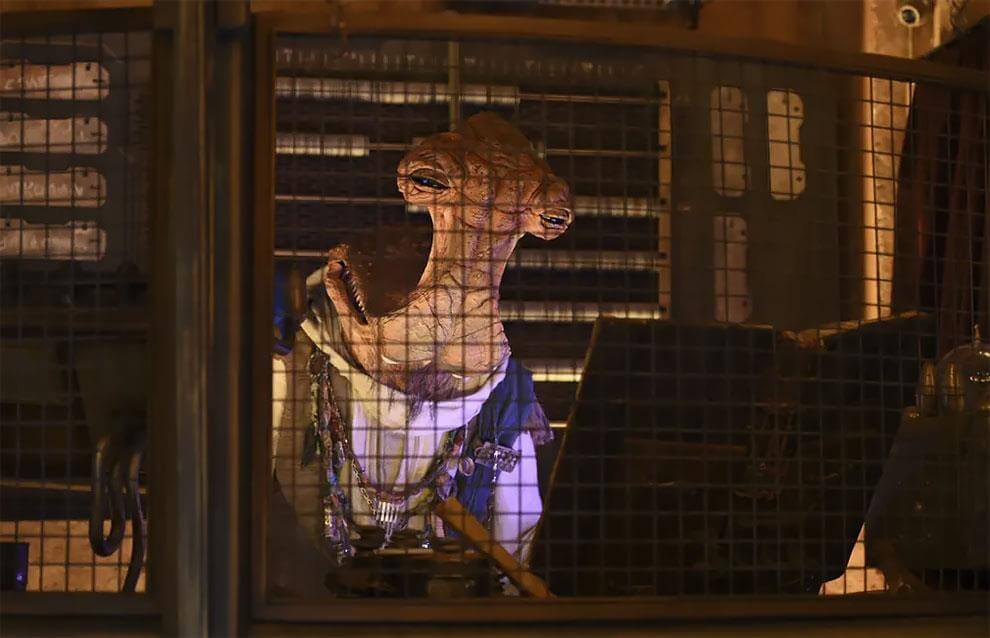 10.

11. Droid shop

12.

13.

14.

15.

16.

17. Why not build your own R2-D2?

18.

19.

20.

21.

22.

23. Og's Cantina

24.

Images: A different type of art
Source: CNN travel