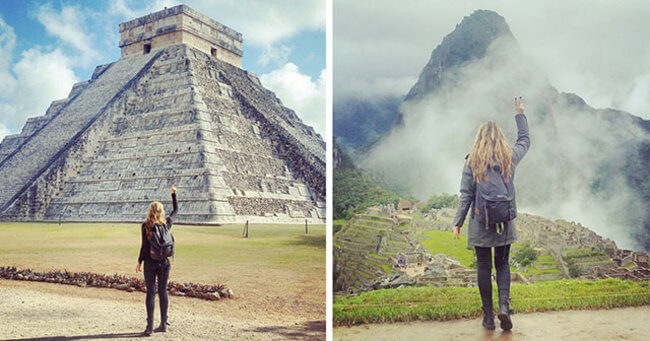 What would you do if you were suddenly told that you had a devastating disease? Many people just give up and wait for the inevitable, but not Meagan Sullivan. When she received the news from her doctors, she decided that she had to act fast to finish her bucket list!
The final blow was delivered after she took a dangerous 50 ft fall from a rock ledge at Yosemite Park where she was training to climb the nose route on El Capitan. Unbelievably just shortly after that she got the bad news, life can sometimes knock you out on your ass.
That made her realize that there is no time like the present. Megan set her mind to visiting all of the Seven Wonders of the World…NOW.
Her amazing journey would take her 28, 2111 miles to travel to 12 Countries in just 13 days. Armed with her trusty tripod and a camera she set out to document her wonderful life.
SEE ALSO: Instead Of Chemotherapy, This 90-Year-Old Choose An Epic Road Trip With Her Family
Her first wonder: Chichen Itza. She had to search inside herself to find what drove her.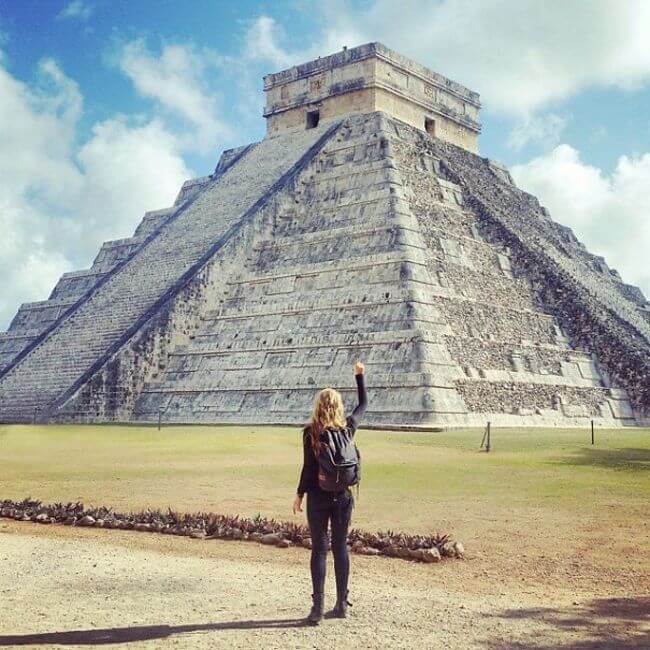 Next stop, wonder # 2: Machu Picchu. She was hit by a car one week before being diagnosed with skin cancer.  It was like a triple play of disaster.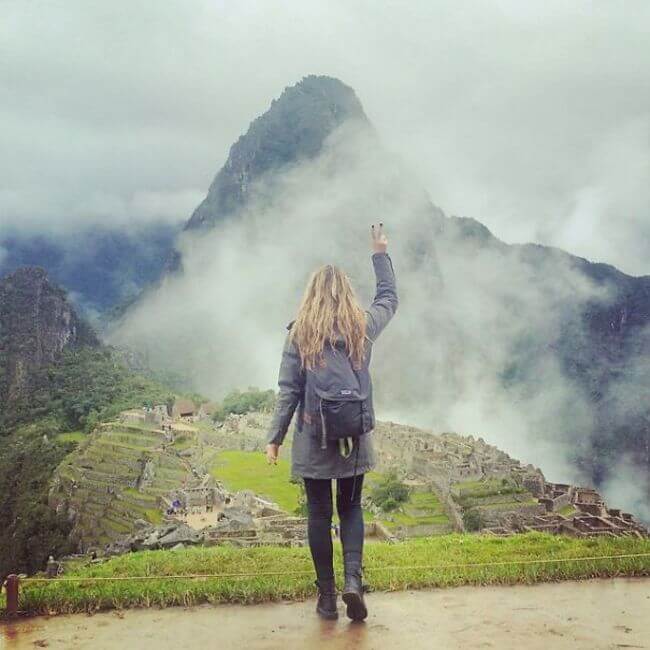 3th wonder: Cristo Redentor. Maybe she should think about living in a bubble, but that might cramp this girl's style.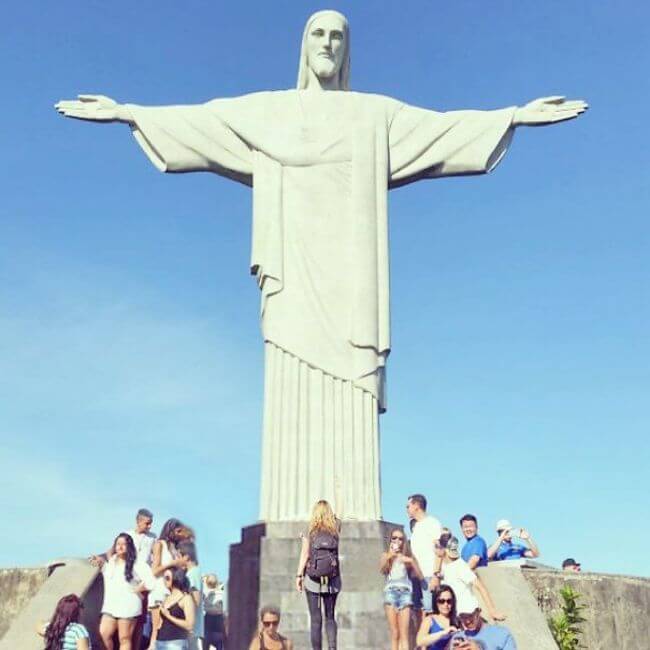 Wonder number 4, Day 6: The coliseum. Meagan has learned that times of trial bring the greatest clarity.  Like the phoenix rising from the ashes, we go on.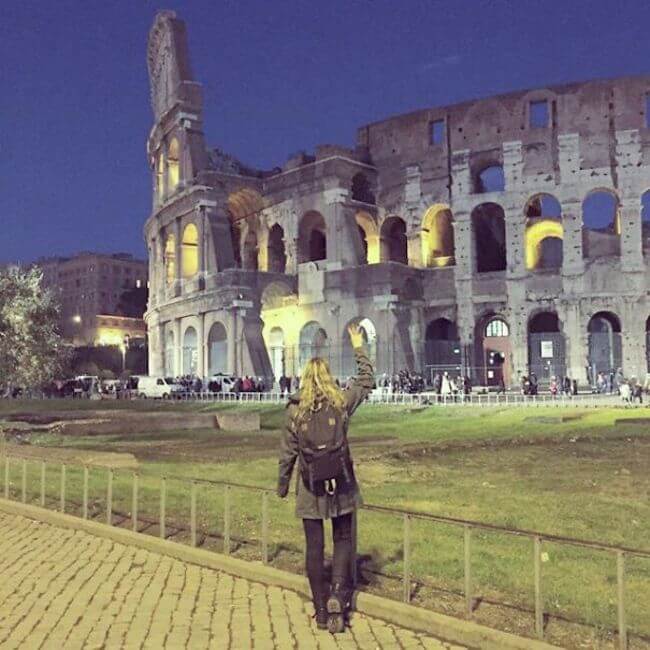 Next stop, wonder 5, Petra, the greatest obstacle we have is ourselves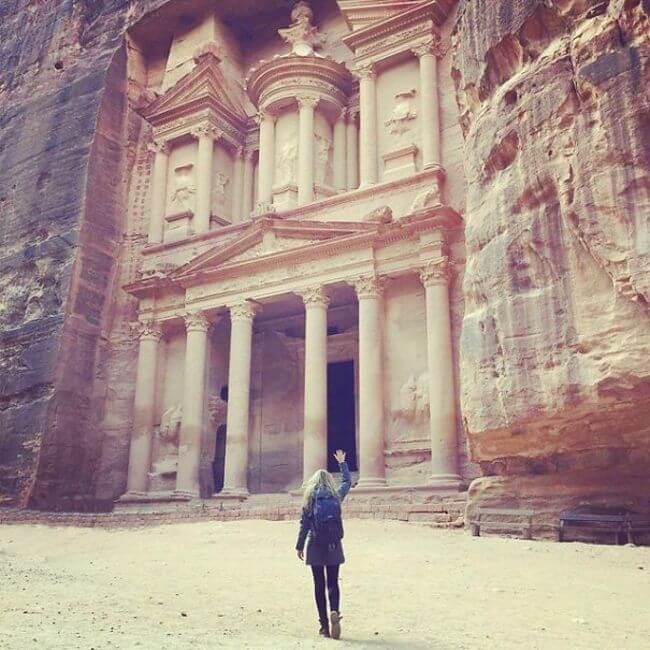 The 11th day at the 6th wonder, The Taj Mahal. If you wait to have the time or money for anything, you never will. We can always afford those things most important to us.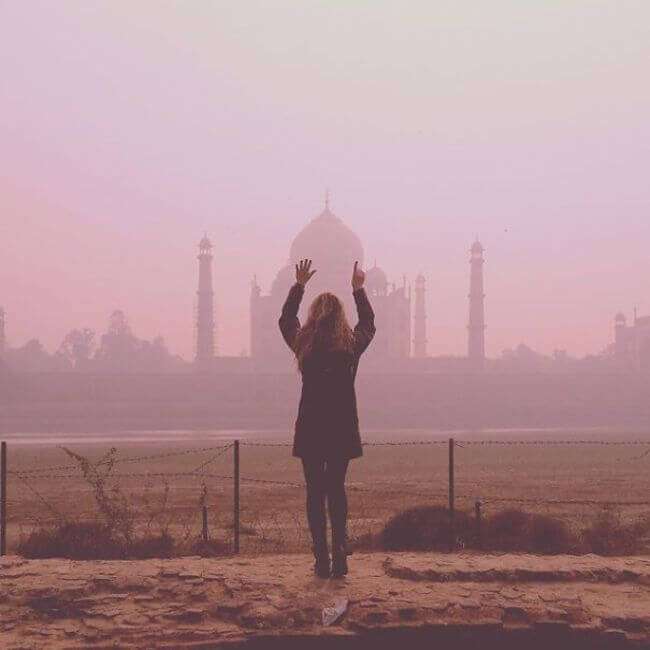 Wonder number 7, Day number 12, the Great Wall of China.  Most often a person's greatest regrets are not doing what they really wanted to. Don't let time slip away. Take every chance possible to follow your dreams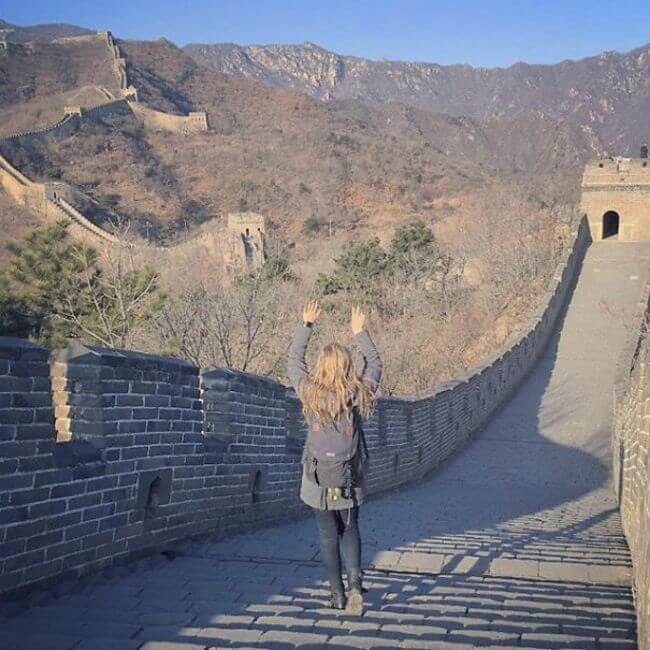 Source: link