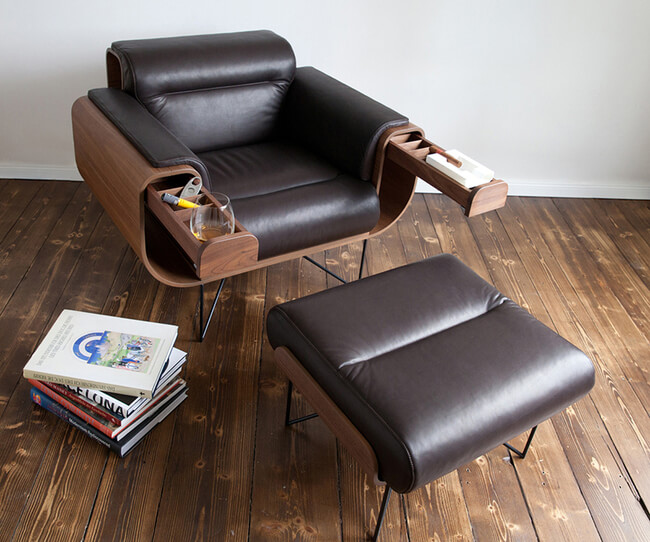 Whether it is after a fine meal, or at the end of a hard day, nothing is more satisfying than sitting in your favorite recliner chair with a stiff drink and a really good cigar. It is a favorite activity of men from all walks of life worldwide.
We just found a way to make it even better! Check out this cigar smoker's dream, a recliner that has it all.  Chilean architect, Rodrigo Gonzalez took the desires and ideas for the perfect lounge chair from cigar aficionada and friend German lawyer, Alexander Sauer.
Together they created this functional armchair featured on El Purista.  It has an overstuffed seat back and armrests in real leather atop a sturdy frame. The beautiful molded hardwood frame of the chair features slide-out drawers for your cigars and other smoker's needs, it holds your drink, and has plenty of room in the side openings to keep a bottle or two of the good stuff, and your pipe and slippers, what more do you need!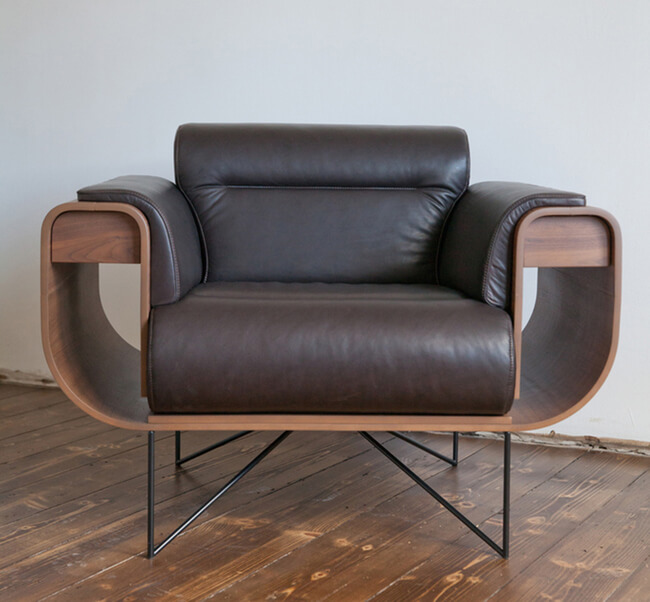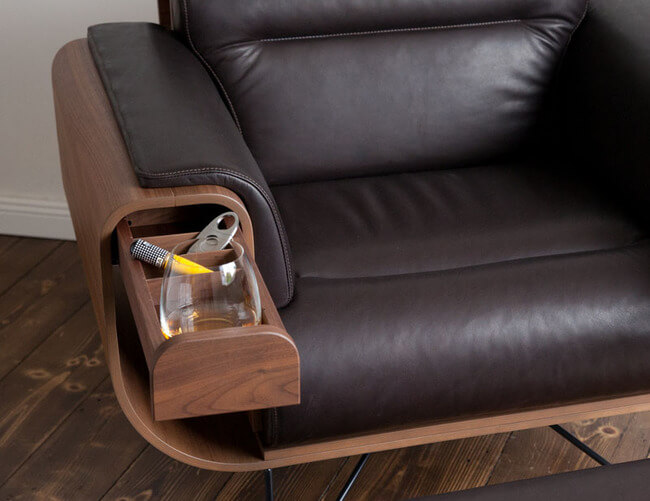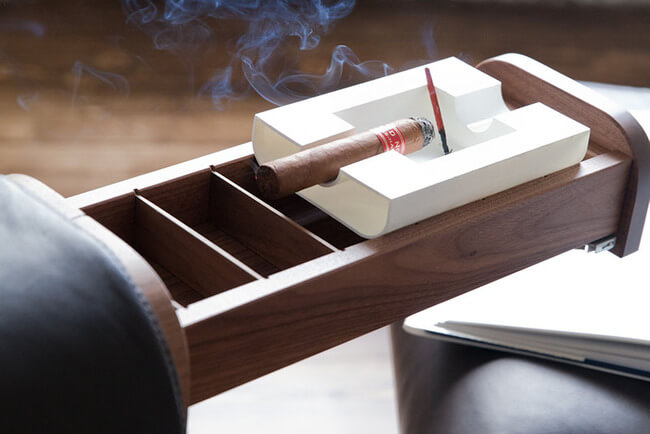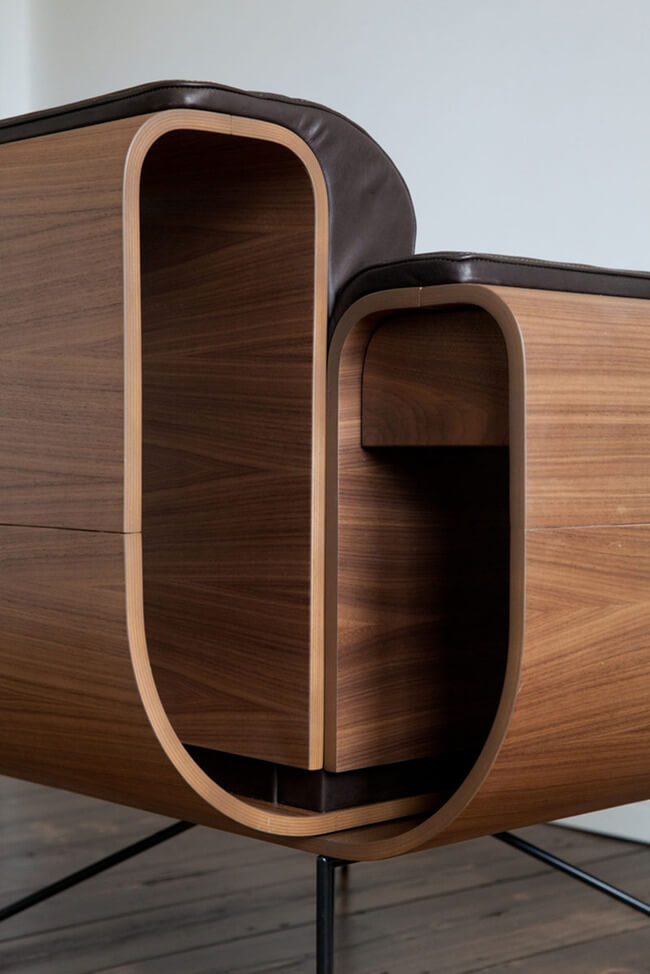 Source: Contemporist