This heartwarming story comes right from Instagram where a mother of a 7-years-old posted some unusual photos from school crazy hair day. Her daughter, Gianessa Wride, has lost all of her hair due to alopecia which was diagnosed earlier this year, Yet, this didn't stop them from having a great time preparing Gianessa for this special day. Also, mom's creative idea gain a lot of attention on Instagram and Gianessa looked simply adorable.
The mother, Daniella Wride from Utah, didn't want her daughter to miss all the fun other kids have on a crazy hair day, so she came up with a unique solution – she put dazzling stickers on Gianessa's head. In the gallery below you can see how adorable Gianessa looked on this day and you can imagine how much fun they had together because she is simply shining.
More info: Instagram
" There is no cure or medication she can take," her mom, Daniella, wrote on Instagram while posting these adorable photos.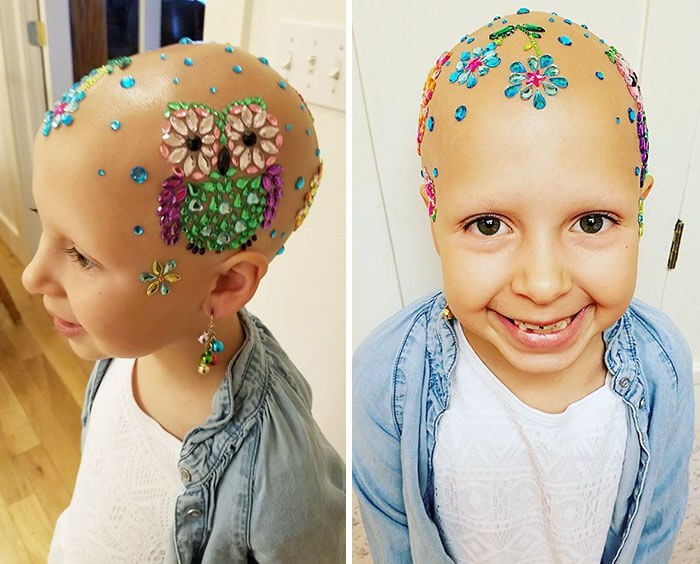 " They can do pill steroids, but once she stops taking them the hair falls out again."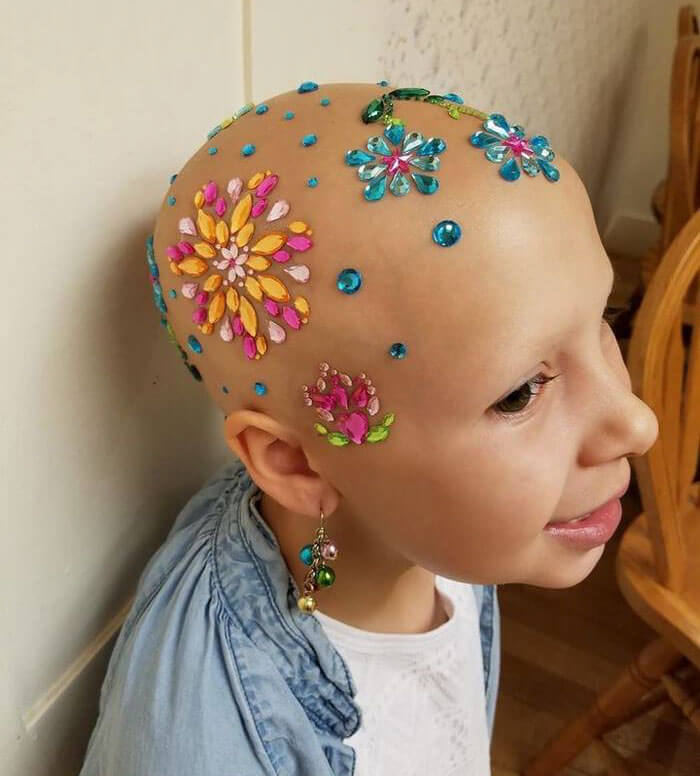 " But I didn't want her to feel like an outcast or that she wasn't like the other kids, so I wanted to come up with something fun for her."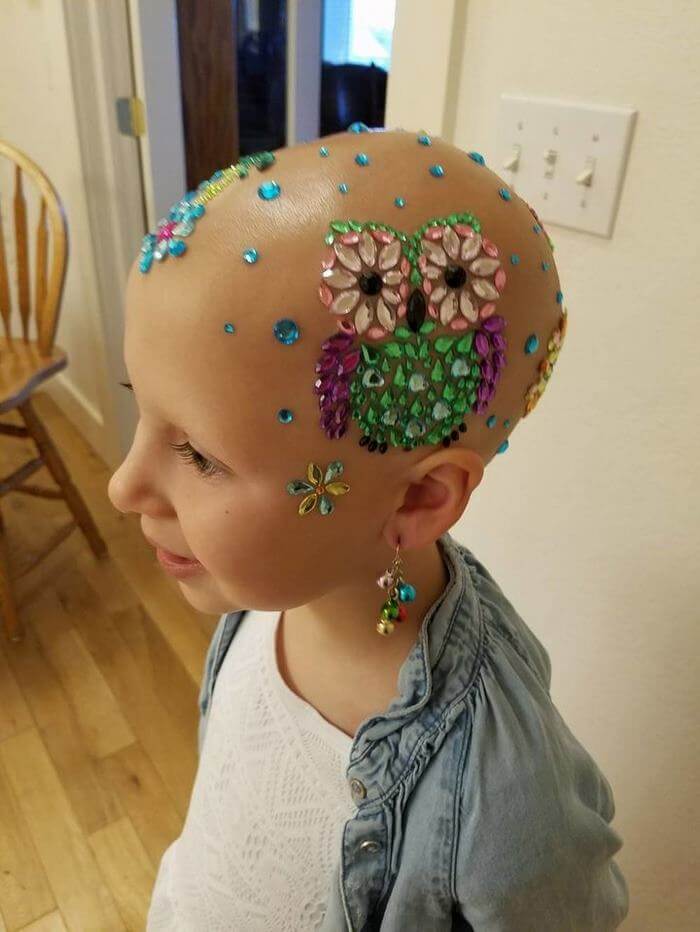 " I went to the Walmart craft section trying to see what I could find and put together for her. I came across these scrapbook sticker jewels. They just fit her personality."
" She's so vibrant and full of life and she loves everything sparkly." So this was the perfect idea for Gianessa.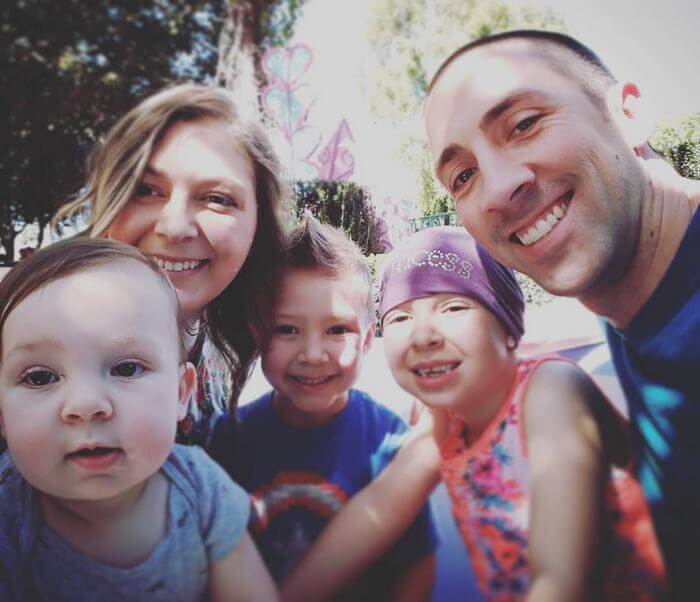 " It's crazy "head" day today! I must say she looks absolutely stunning!"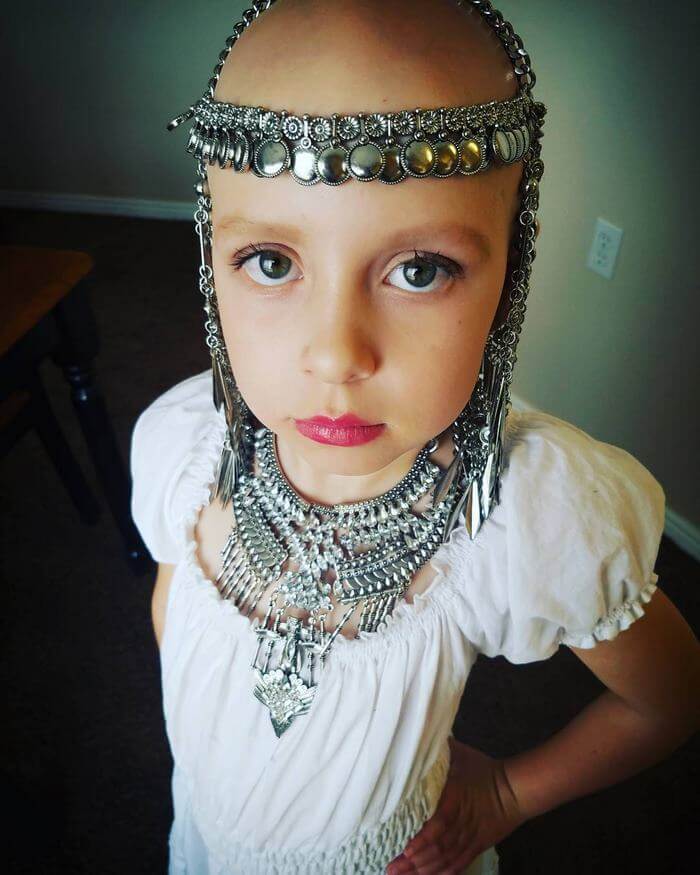 We absolutely agree! Keep on shining little Gianessa!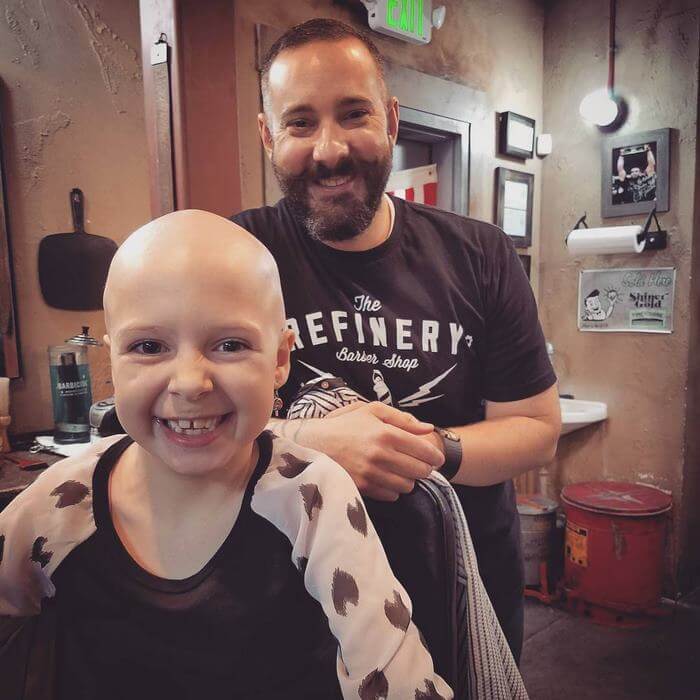 Share this beautiful story of Gianessa and her crazy hair day experience to brighten up your friends' day!