I don't know about you, but I can't get enough of Disney fun facts! I absorb like a sponge every interesting  info about their movies.
I bet that every Disney fan among you was wondering at some point how would it be to visit some of the dreamlike places from beautiful movies we adore. Too bad that they're all drawn and don't really exist.
However, not all of them are exist just in a drawn form. Some of them were inspired by real places, which means you can actually go there! How awesome is that! Like a dream come true.
Here is the list of eight places which were an inspiration for Disney movies' sceneries. At the end, there is one opposite case, the place which many think that exists in real life, but the truth is different.
Go through the gallery, find your favourite and hit the road! Just before you do that don't forget to share the joy with you friends.
1. The real place: Angel Falls in Venezuela
The Disney place: Paradise Falls in Up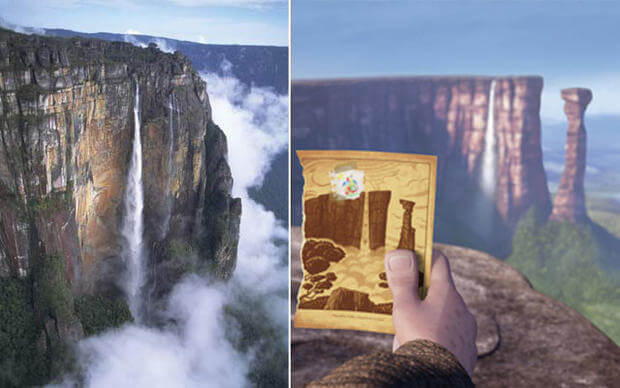 Britannica/Disney
2.The real place: U-Drop Inn in Shamrock, Texas
The Disney place: Ramone's Body Shop in Cars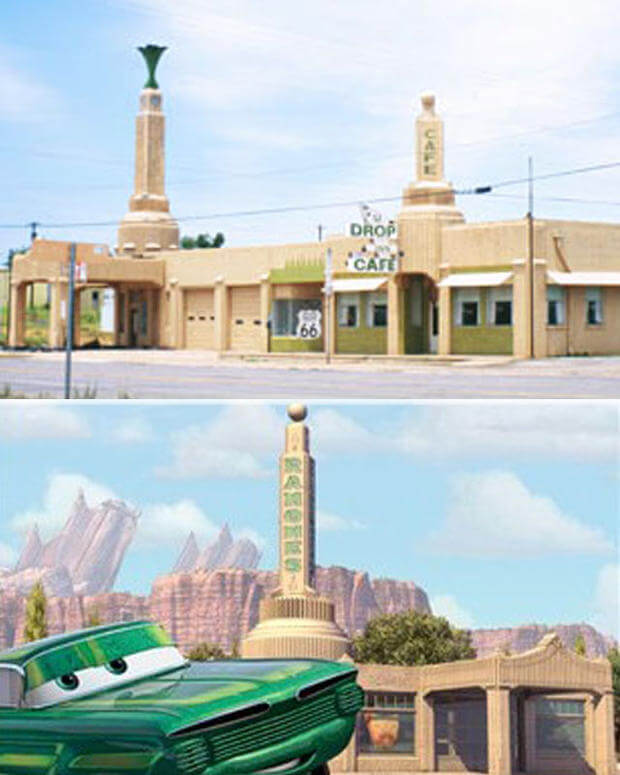 NPS/Disney
3. The real place: Mont Saint-Michel in Normandy, France
The Disney place: The castle in Tangled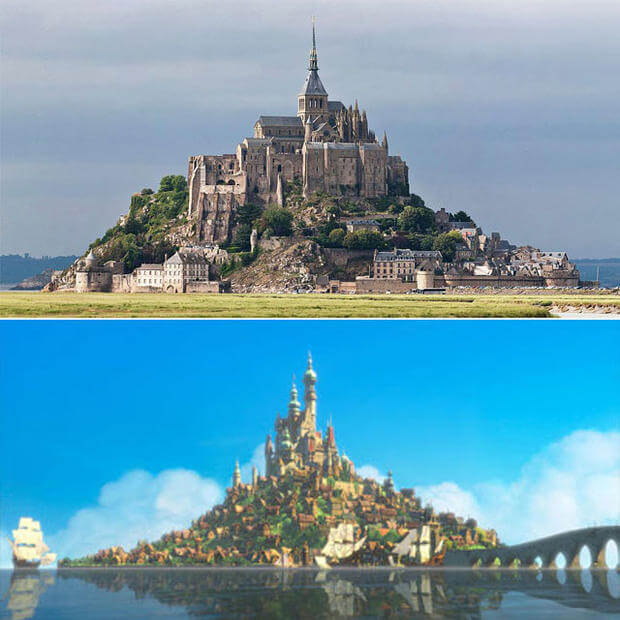 Wikimedia Commons/Disney
4. The real place: Chateau du Chambord, France
The Disney place: The Beast's castle in Beauty and the Beast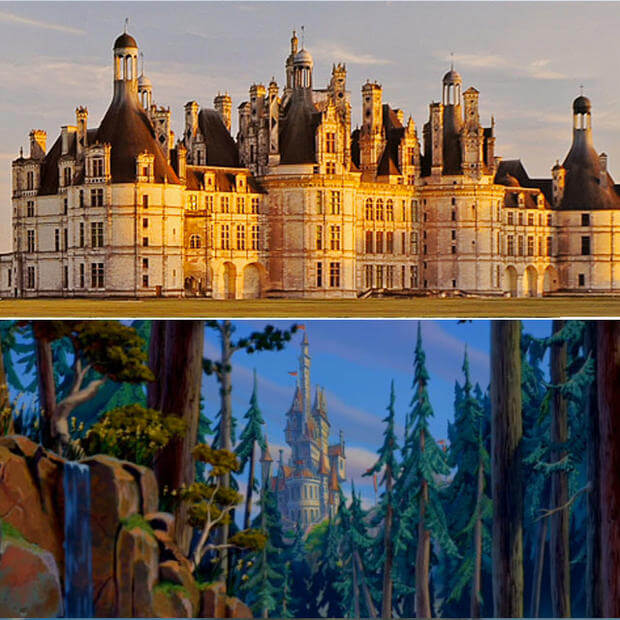 Chambord.org/Disney
5. The real place: Neuschwanstein Castle, Germany
The Disney place: Sleeping Beauty castle, Disneyland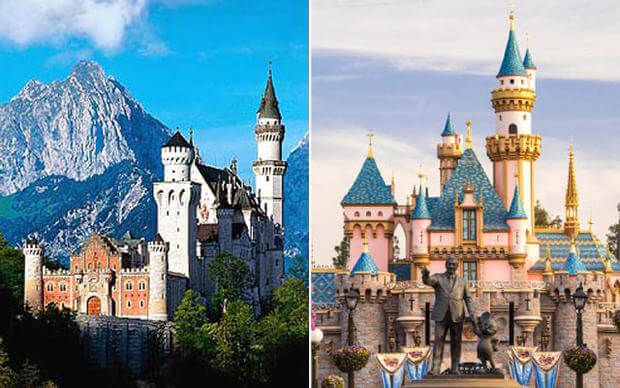 6. The real place: Cadillac Ranch in Amarillo, Texas
The Disney place: Cadillac Range in Cars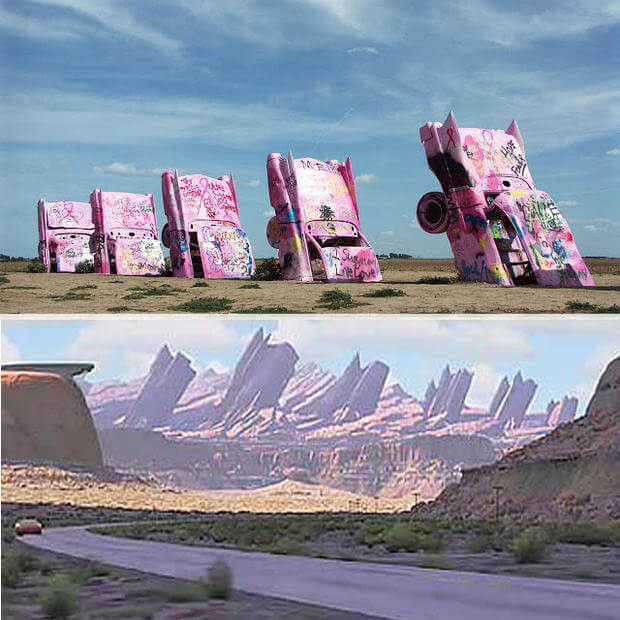 Artificial Owl/Disney
7. The real place: Hotel de Glace in Quebec City
The Disney place: Elsa's ice castle in Frozen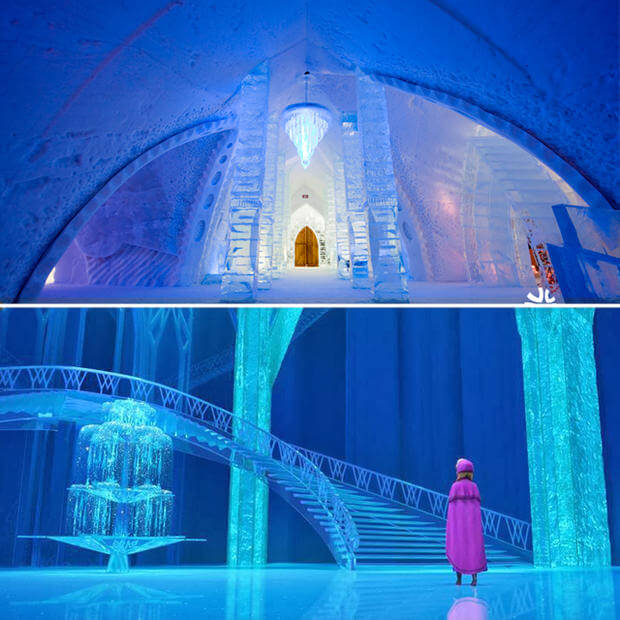 Hotel de Glace/Disney
8. The real place: Storybook cottages in the Los Feliz neighbourhood of L.A.
The Disney place: The Seven Dwarfs' cottage in Snow White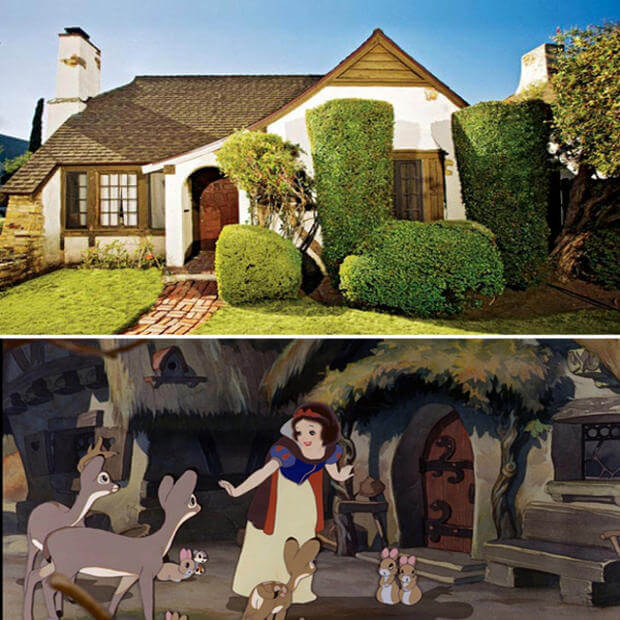 California Home Design/Disney
The Lion King's Pride Rock – this one you can't visit
For the end here is the opposite case. The myth buster sort of. Read what co-director have to say about the Pride Rock.
"We took a trip to Kenya to research the animals and the landscape for the movie," co-director Roger Allers says "There are certain things lifted from the landscape, but we used a variety of inspirations. Many people try to say, 'Pride Rock is based on this mountain here,' but they are wrong. An artist in Burbank invented Pride Rock."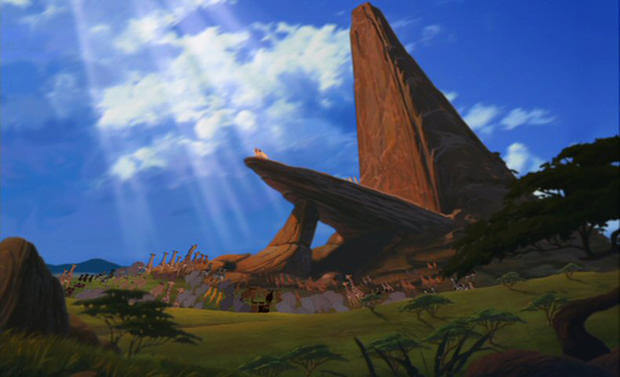 Disney
Source: mental_floss