Florida has a reputation for being home to some pretty hilarious characters who get mixed up in some peculiar events. This is how the Florida Man became a trope of all the men living in Florida and making the headlines for some pretty mind-blowing happenings, such as defiling a washing machine or driving a "foot mobile" dressed in Fred Flinstone. The Internet reacts best to these kind of relatable fun facts. Because, it's a fact: the Florida Man is crazy and the Internet doesn't forget or forgive.
So now, we have a Florida Man Challenge on our hands. It has taken over Twitter and made the news, making the Florida Man proud, I think. The challenge goes much like this: you type "Florida Man" on Google, followed by your birth date (year is not neccessary) and you make a print screen of the results and post it on Twitter. For example, I searched "Florida Man, 10th June" and the first result that came up was "A Florida man was arrested for assaulting his roommate with pizza". Yeah, quite random and pretty hilarious.
So, let's see what the whole of Internet have made of it! Grab your popcorn and enjoy!
1. The Washing Machine Defiler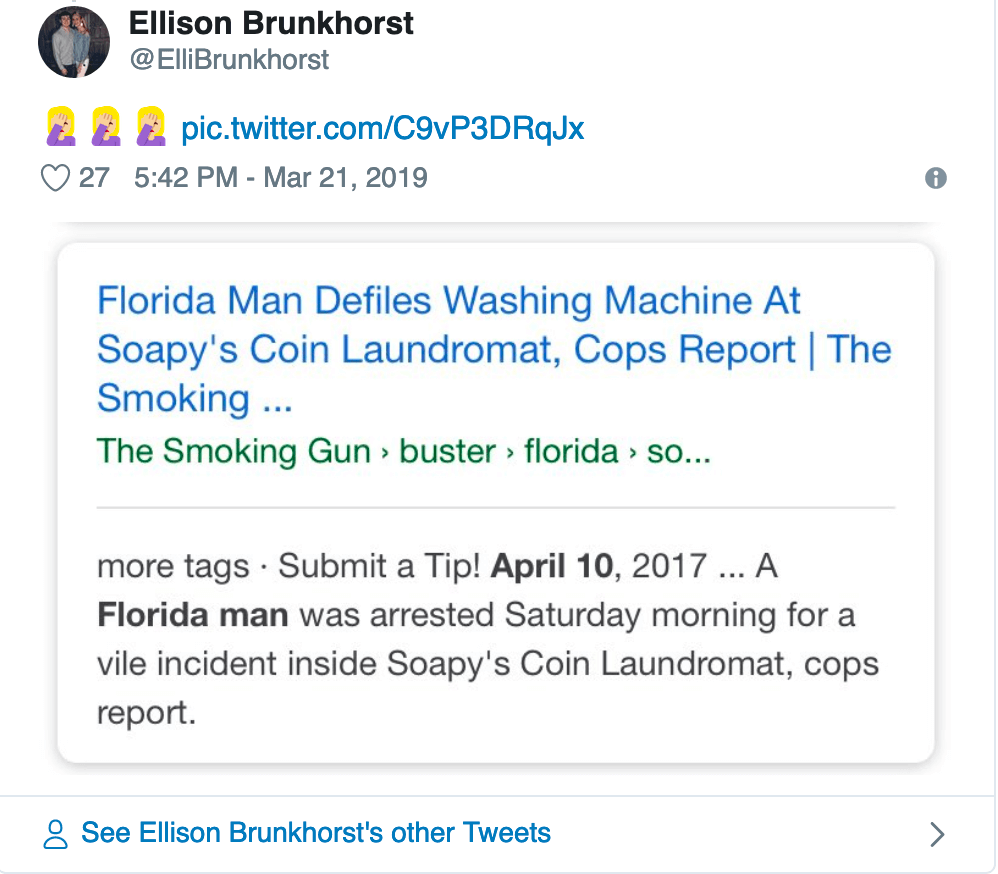 2. Evacuating an airport doesn't seem like a big deal for a Florida Man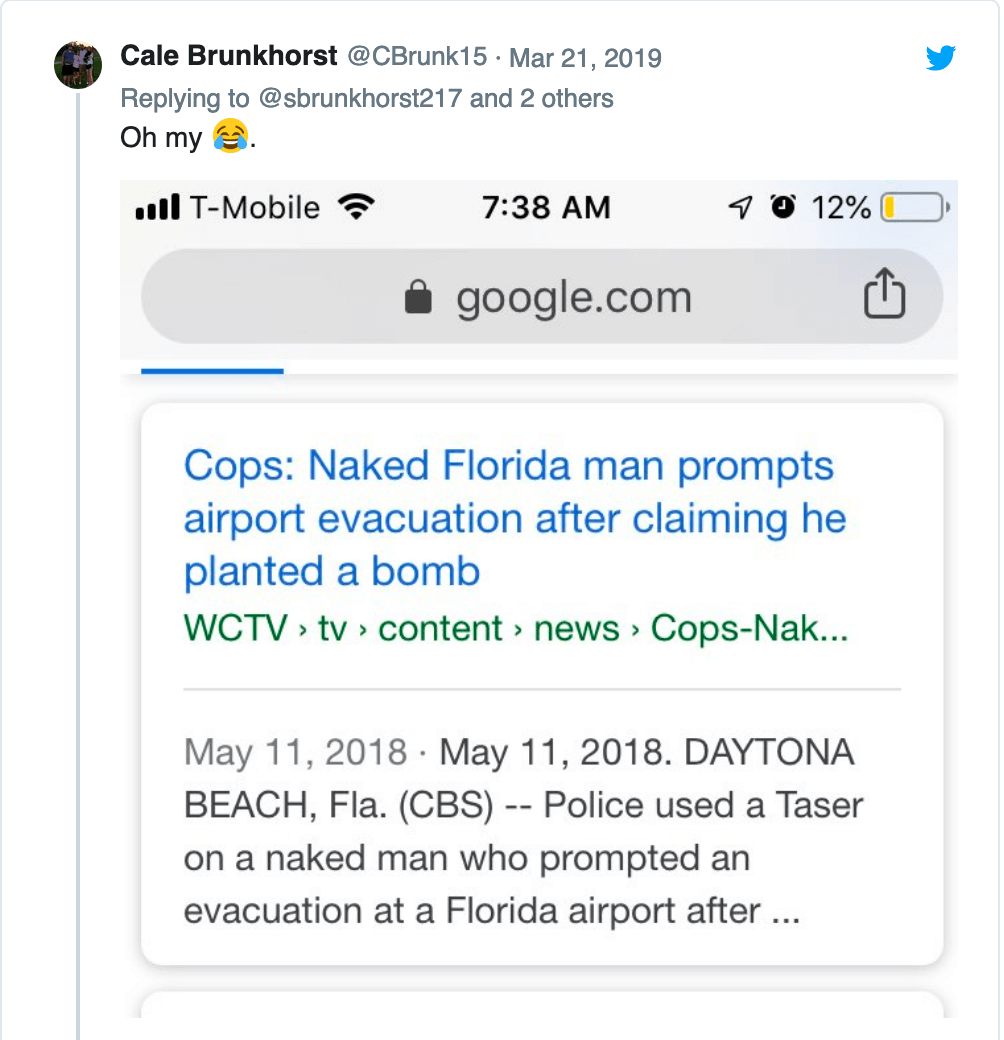 3. Fighting over straw at McDonald's. Seems legit!
4. Attempted striptease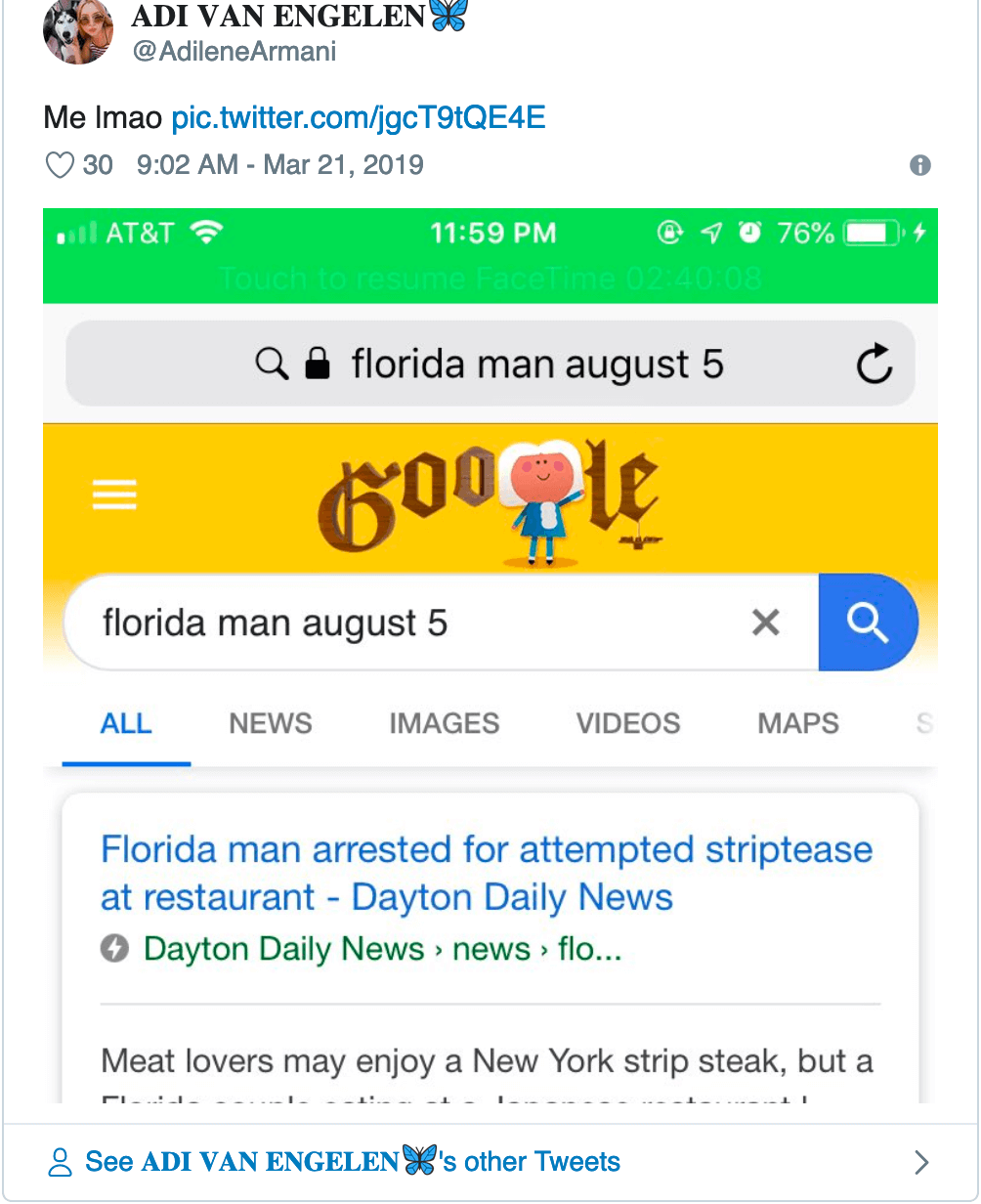 5. Finding love as a Florida Man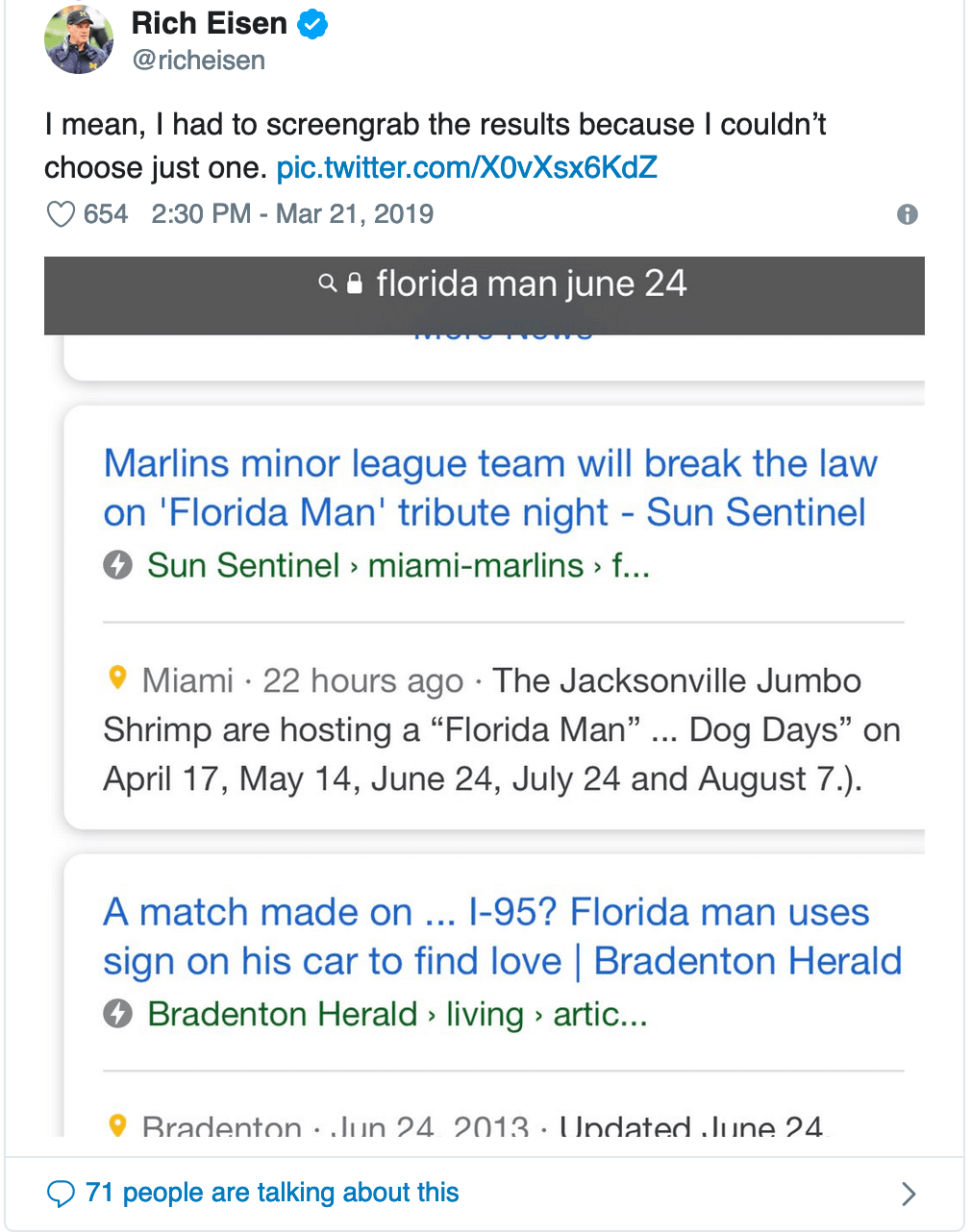 6. Every Florida Man has his soft spot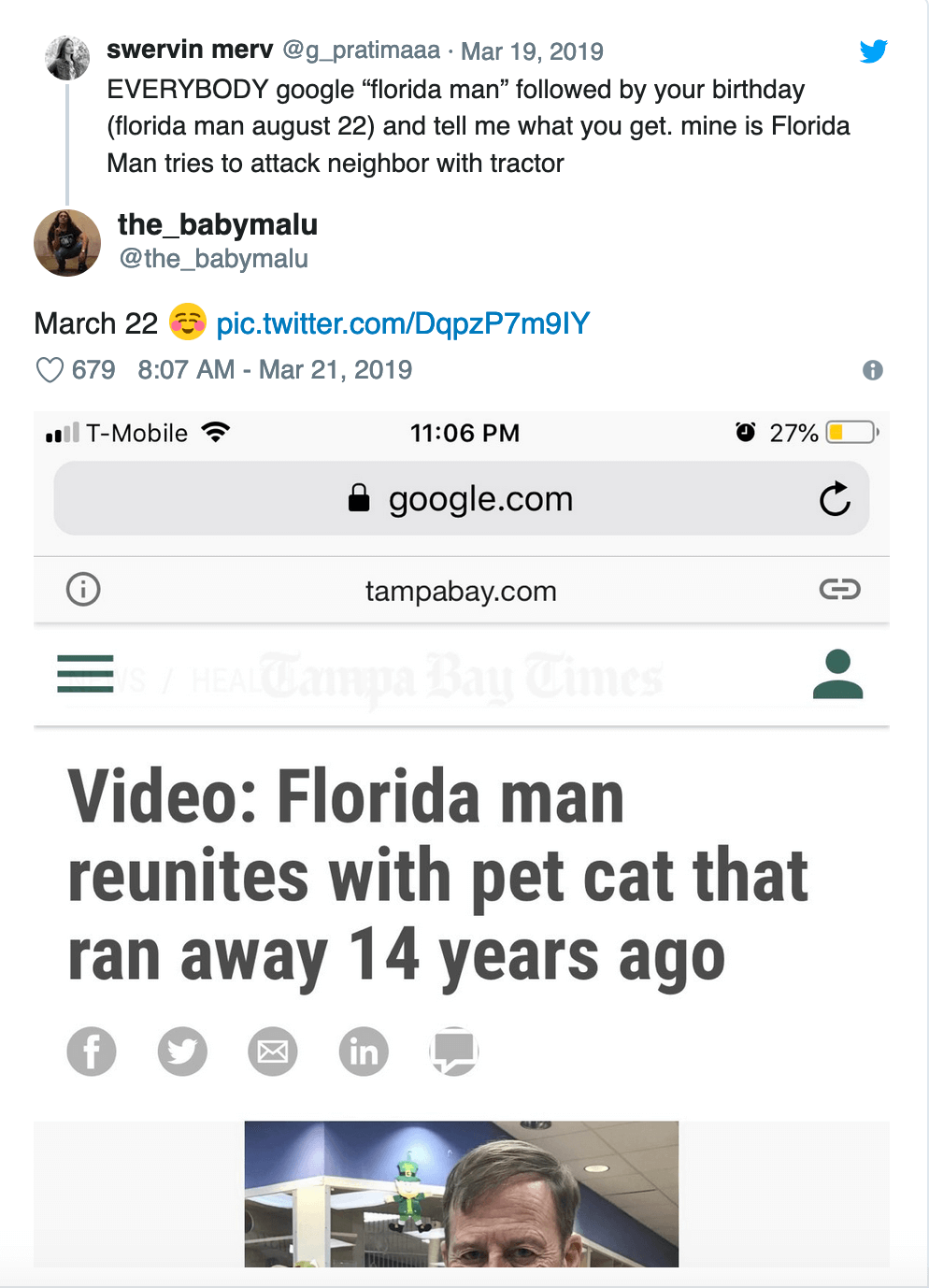 7. It must have been a poor wet willy
8. Florida Man as middle school student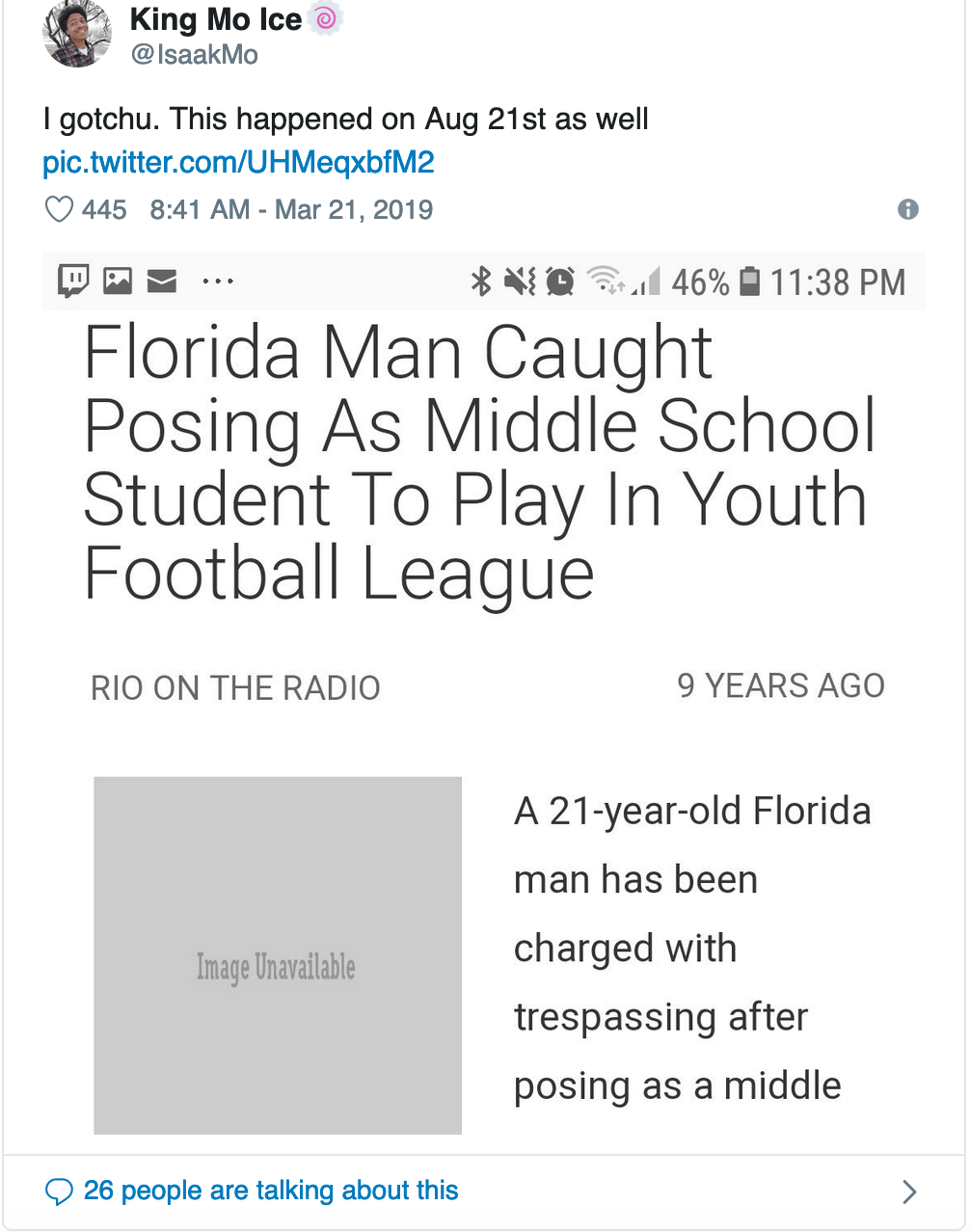 9. Capturing giant alligator?!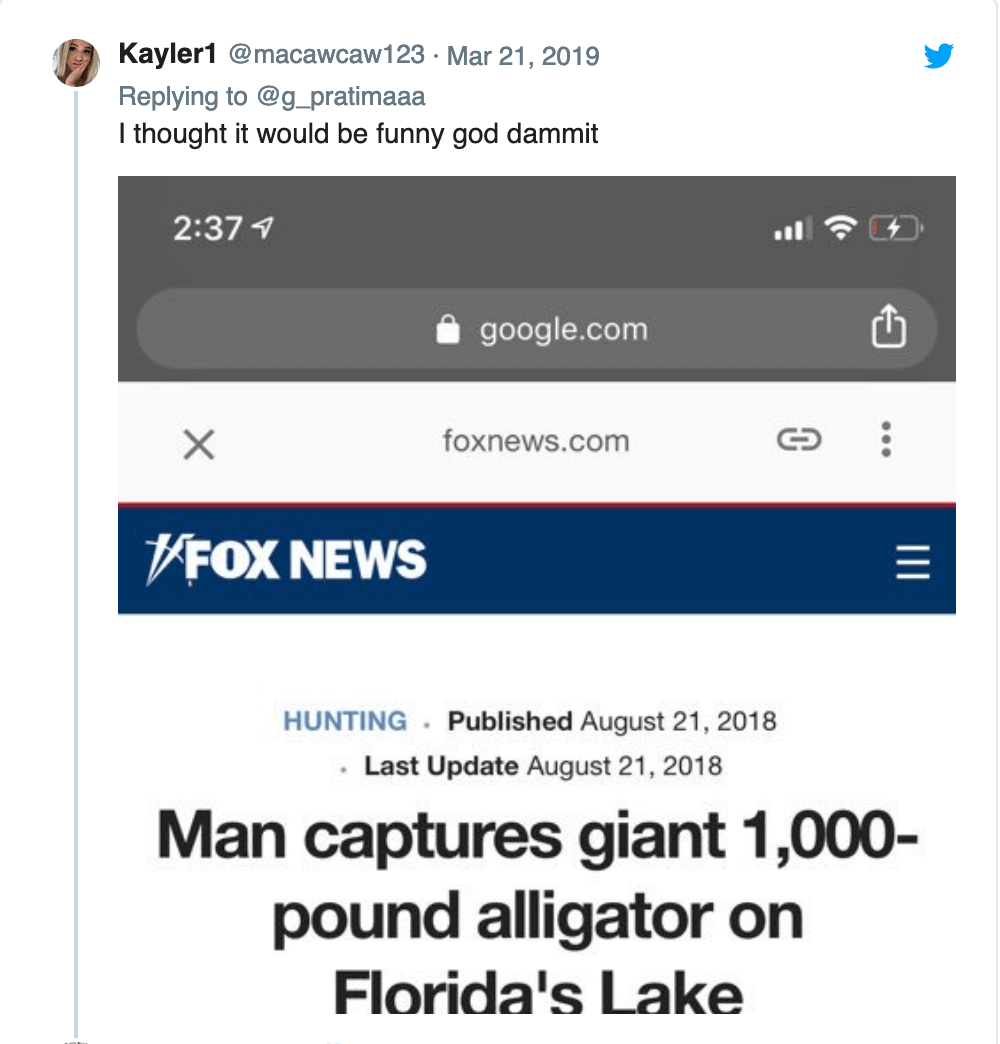 10.  Well, not sure what to think about this headline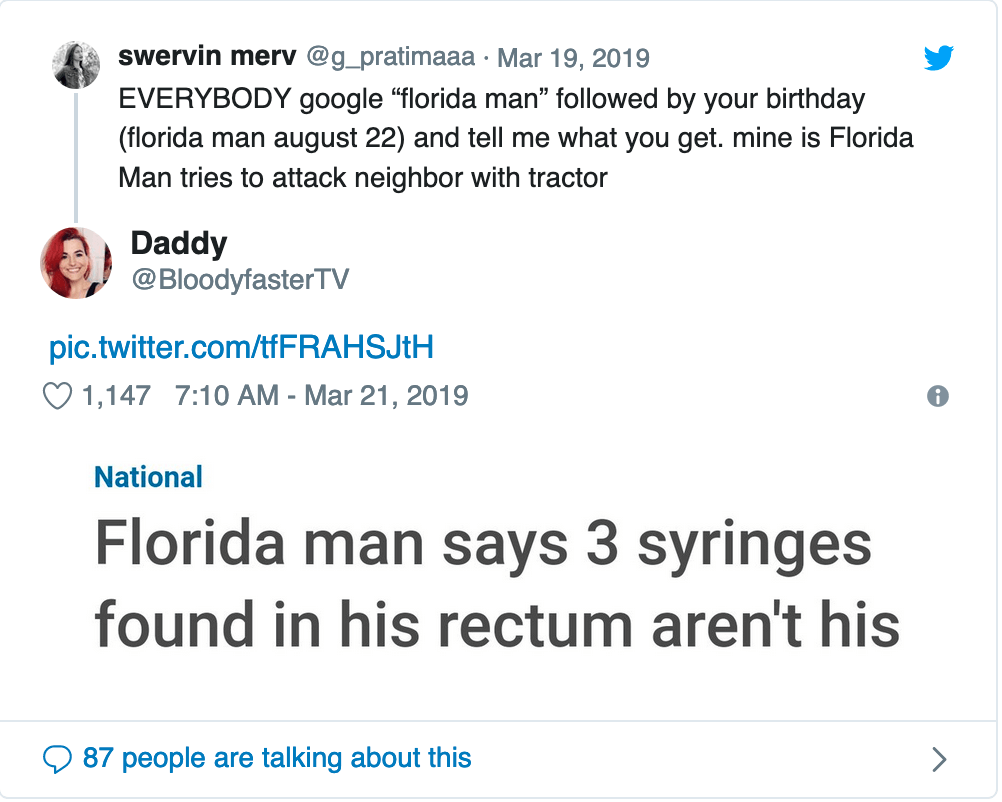 11. An imaginary girlfriend is a tough choice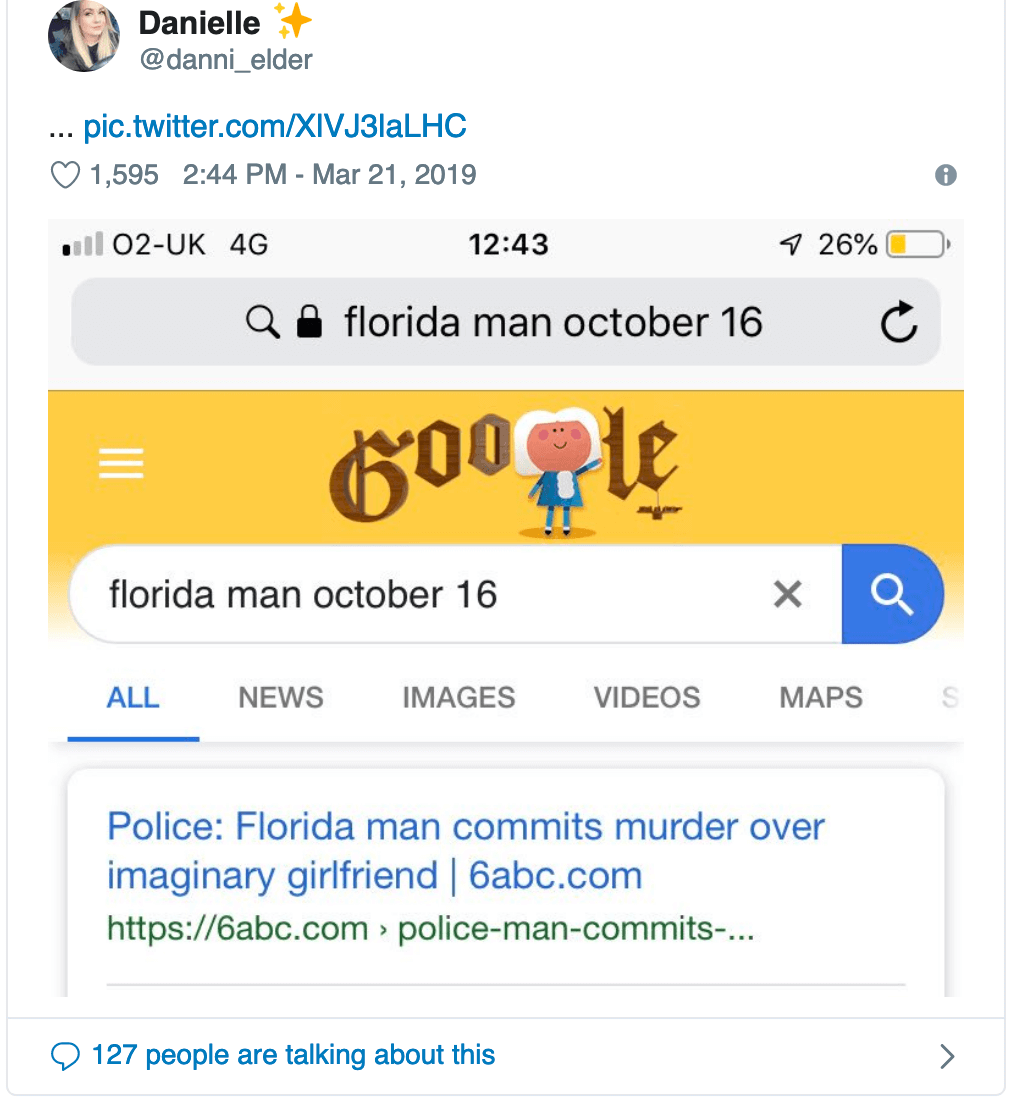 12. Quite a mistake in terms of getaways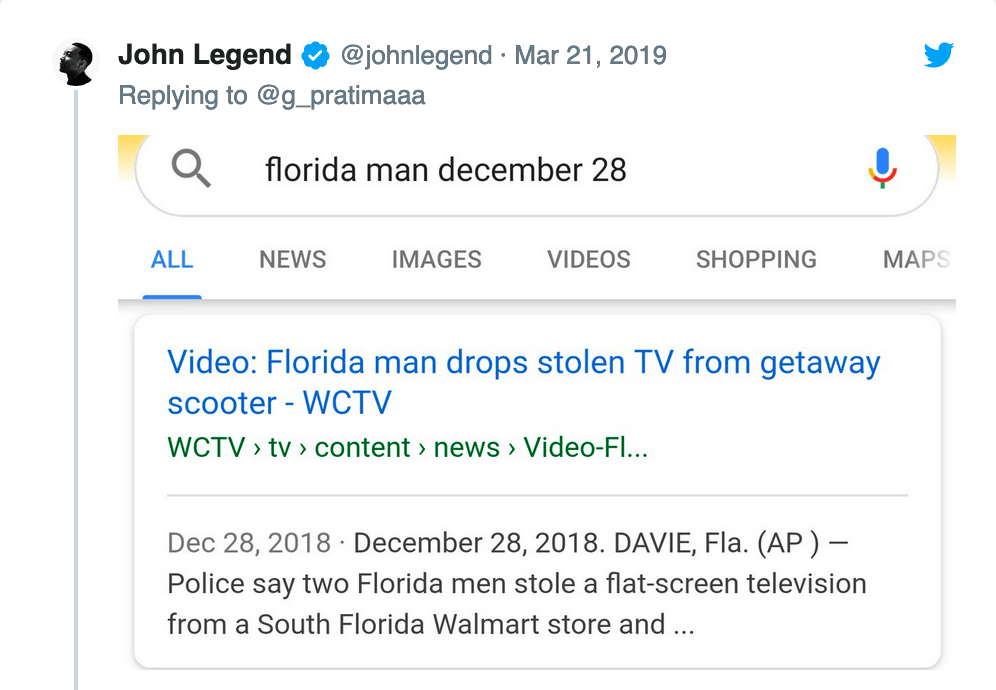 13. Footmobile was the new rage in Florida a while ago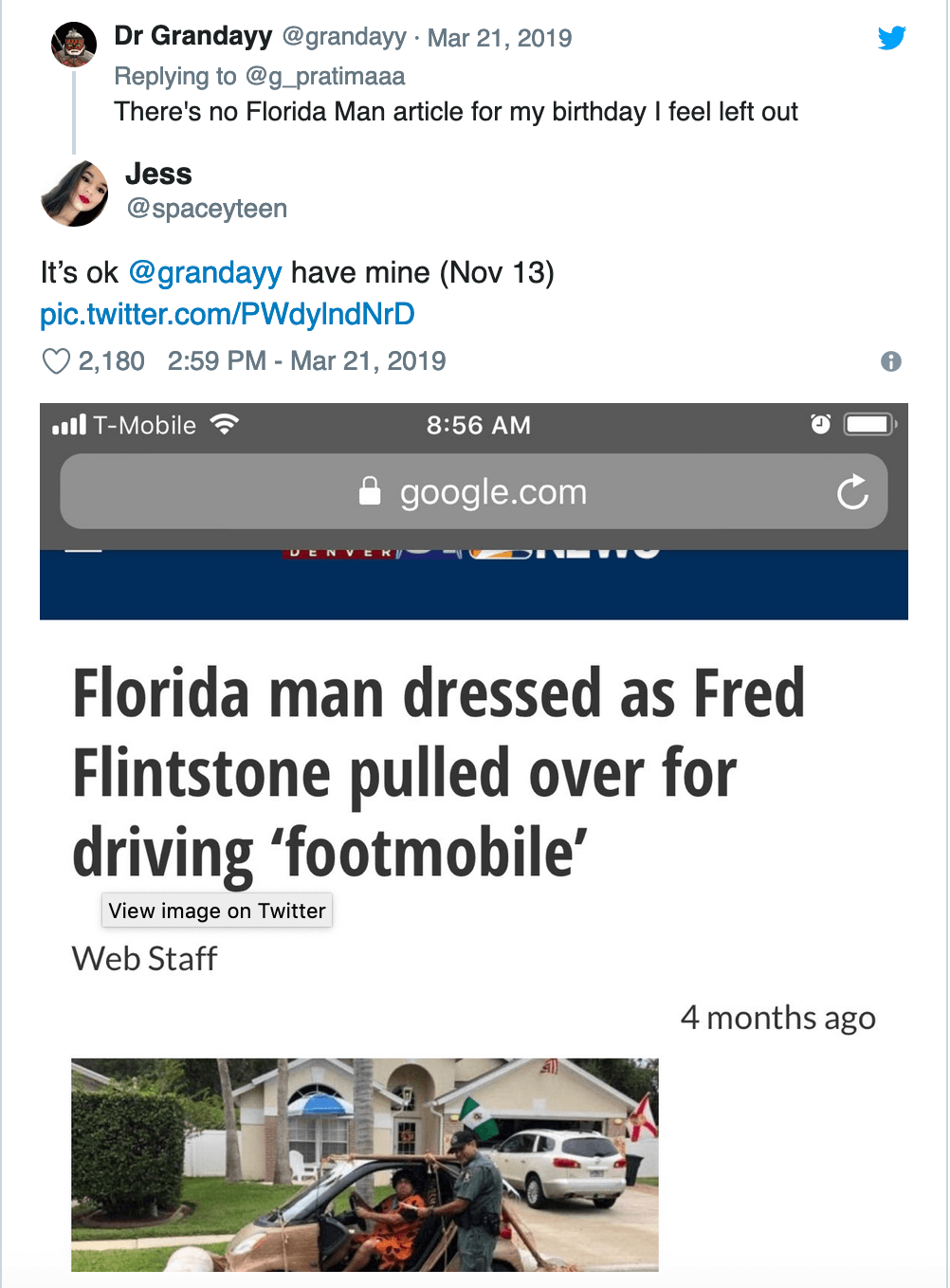 14. A truly "smashing" story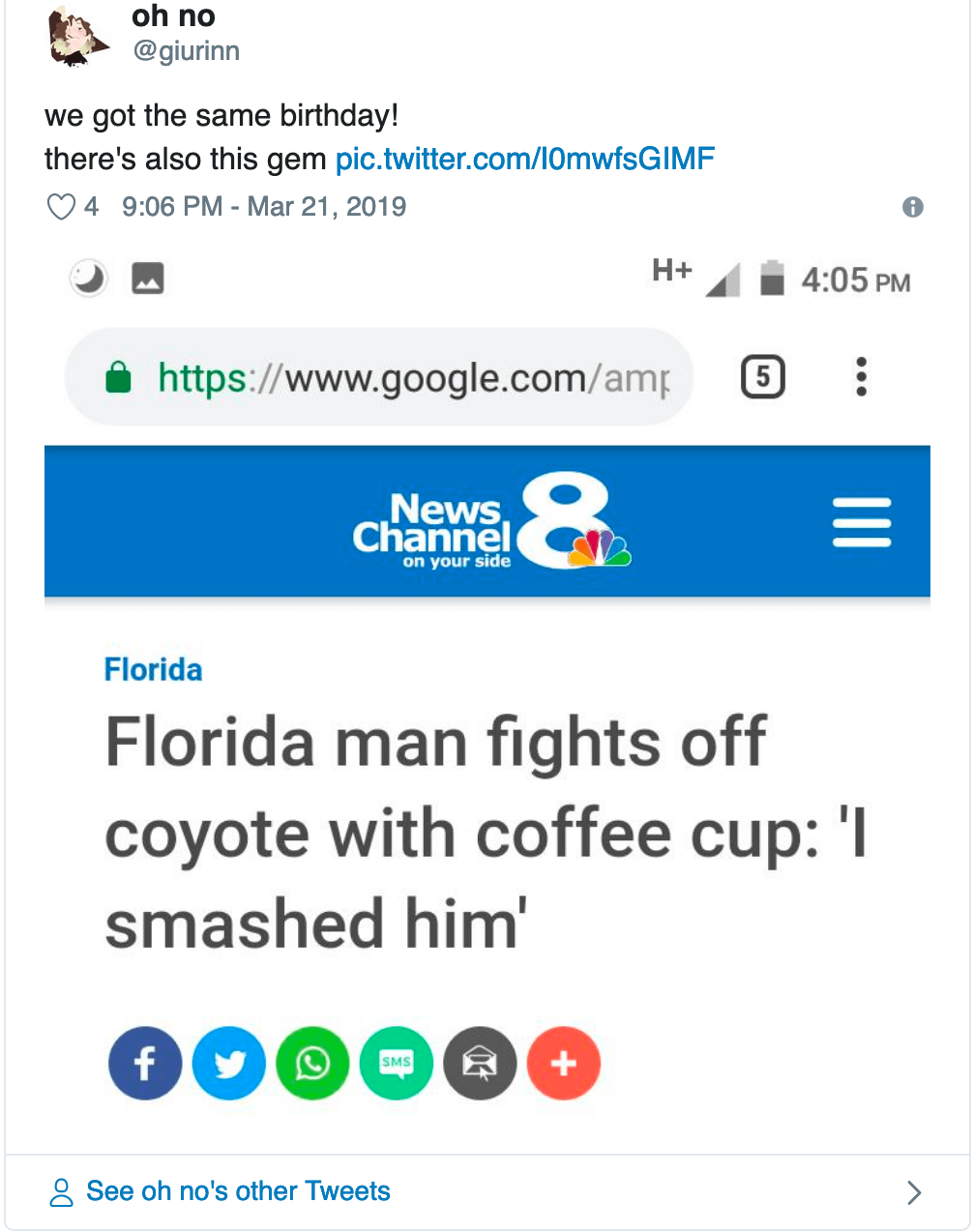 15. While in Florida, watch out for Hot Dogs assaults!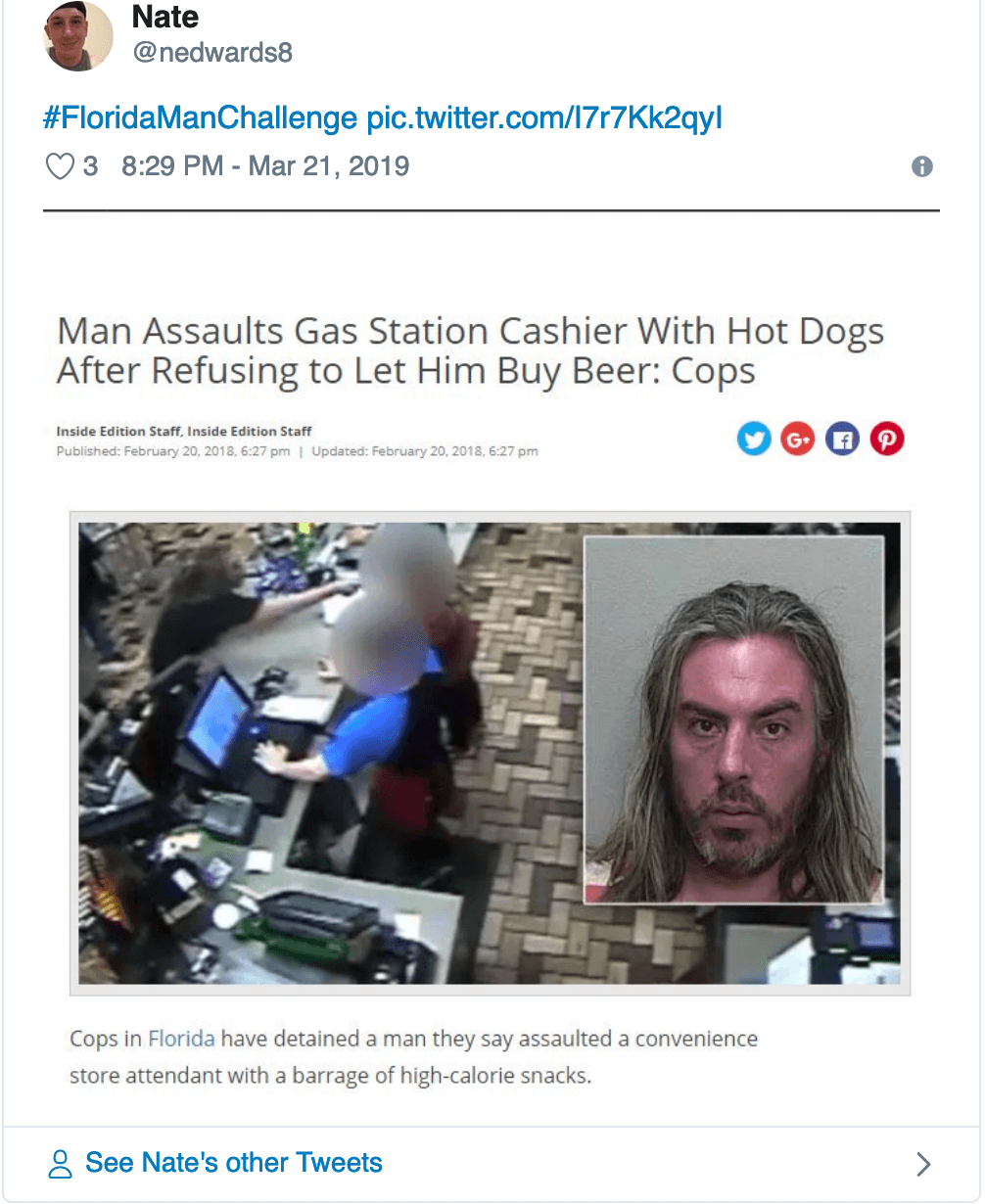 16. Coldplay and pizza can get you in dangerous situations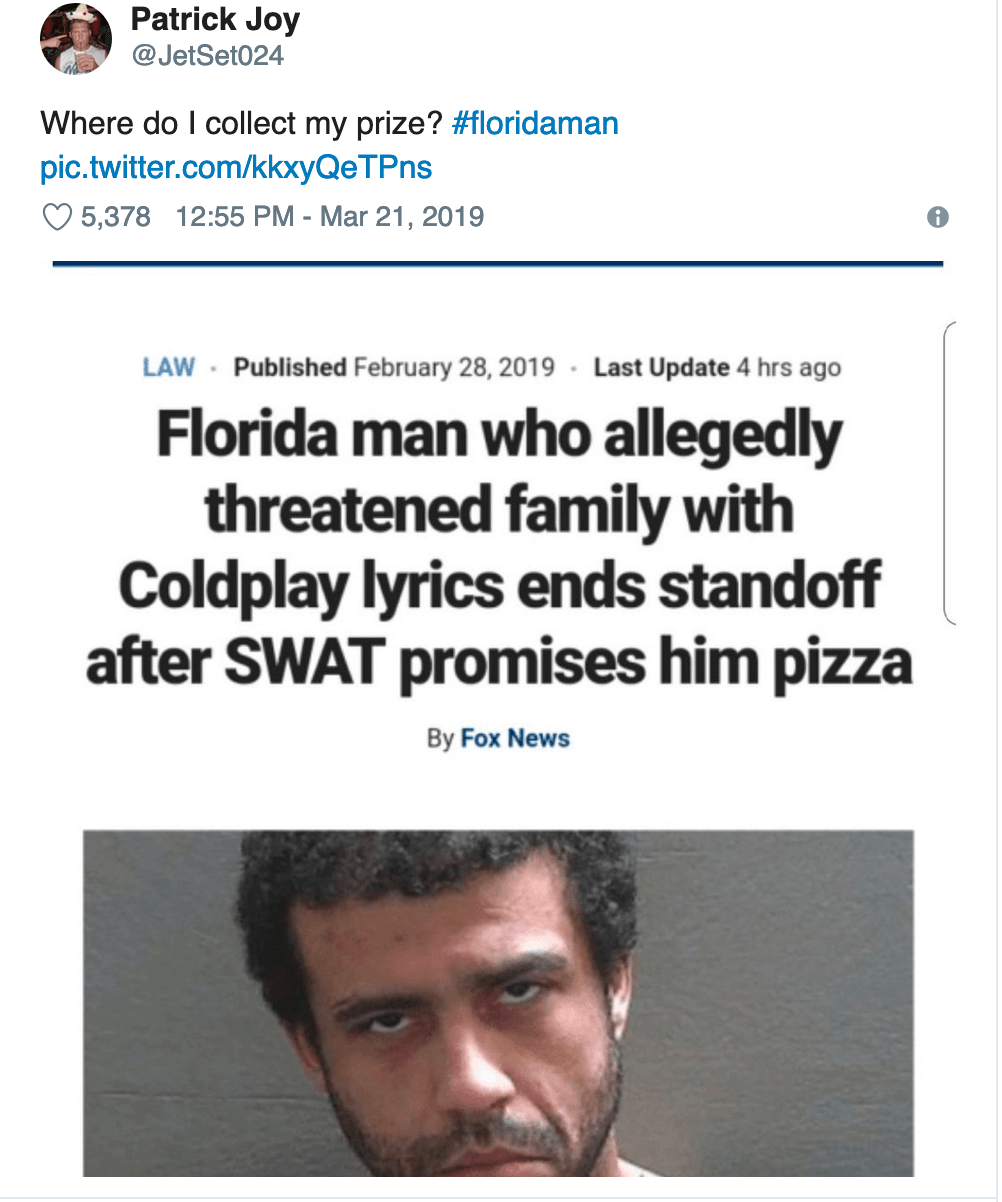 17. This is where the whole Florida Man challenge idea came from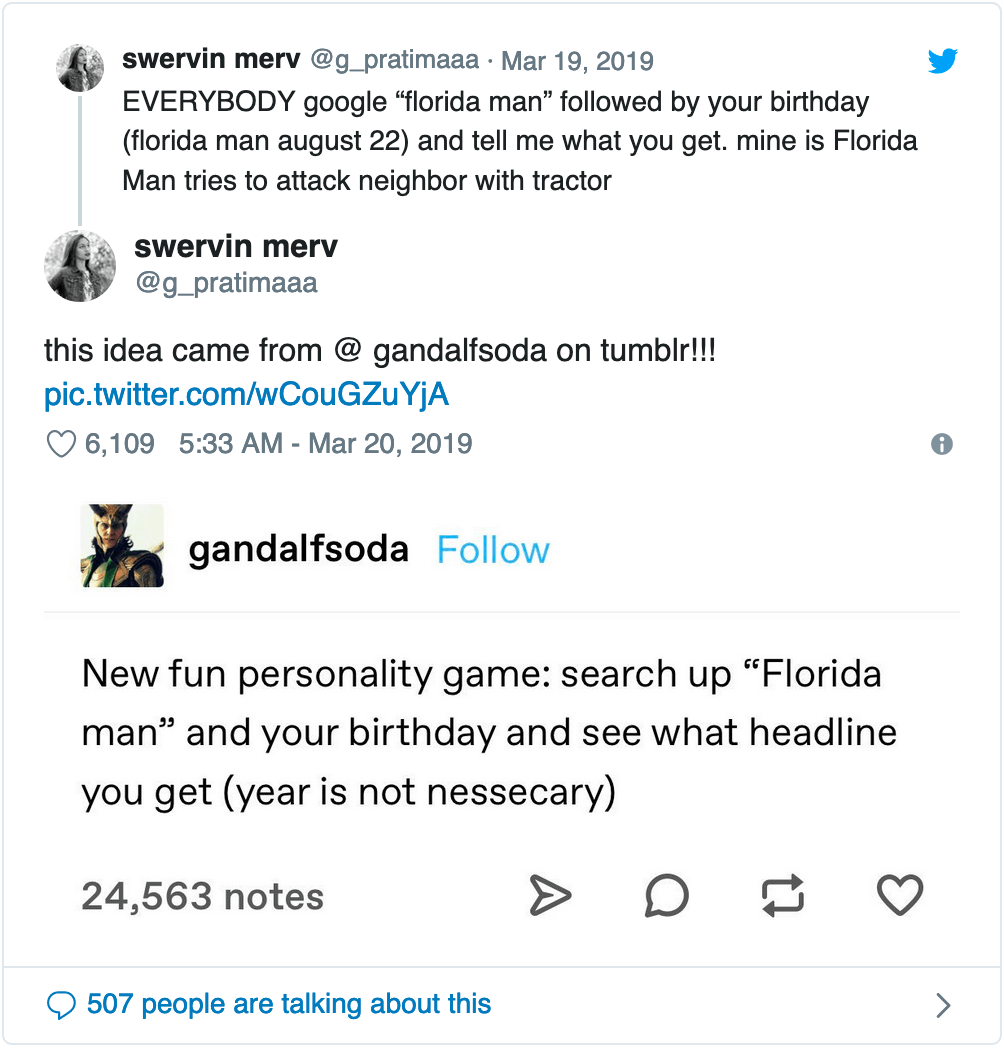 Via Inner Strength