Disabled kids in any kind of way are a tough issue for sure, but the most important thing is that there are great people in this world who think of them and put an effort in making their life better and easier. Debby Elnatan is one of those people, and she is a loving mother of boy Rotem who was born with cerebral palsy, a permanent movement disorder that affects motor skills, muscle tone, and posture, and he has no conscious awareness of his legs.
Faced with this problem, she decided to think outside the box and find a way to help her son and other kids with the same issue to walk without too much stress.
SEE ALSO: Longboard Baby Stroller Is Perfect For Parents With Little Kids
Elnatan invented  Upsee. It is a device which assists movement of disabled kids with a guidance of adults. An adult wears a belt around the waist and the child wears a harness connected to the belt, there are also two pairs of sandals which allow adults to navigate the feet of the little ones.
"They are just little steps, but they mean the world to someone," the Upsee website states and sure this is true because this device gives these kids the opportunity to do simple things that we do every day and take them for granted.  Just look those faces!
Upsee is available in multiple sizes through the Firefly online shop.|Upsee: Website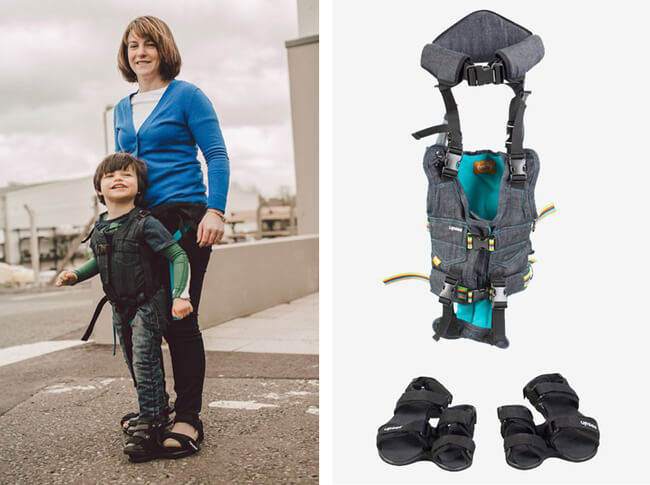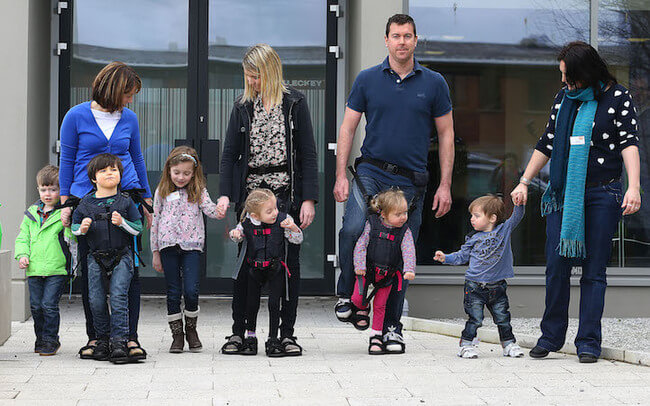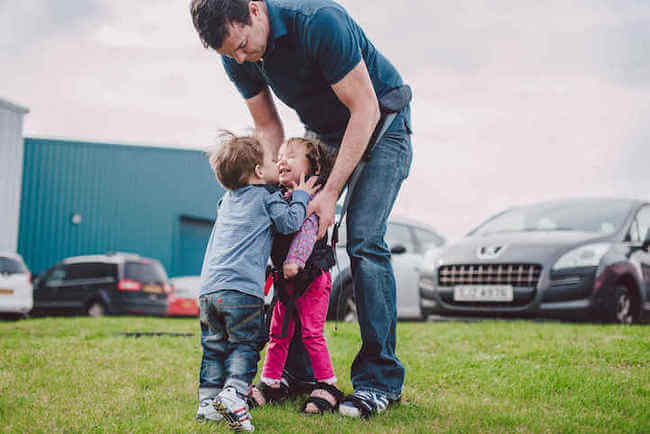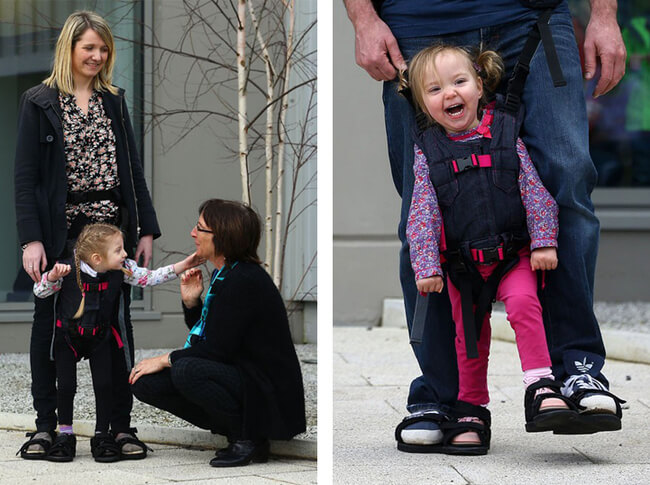 Source: MyModernMet