Longboards are known to be a sports equipment similar to skateboard but with longer size. Because of the wheel size, it is normally faster and efficient to be used for transport, sliding, cruising and downhill racing. It has been popularly used mostly by teenagers and even men ages 20-35 years old. It was just recently when someone came up with an idea to strap a baby stroller in front of it for another useful purpose. The man behind this idea was Enter Quinny, a European stroller designer who have thought of putting a baby stroller  seat to the front of a longboard. This creative design was two years in the making and underwent a very extensive and careful process of development to make it become available in the market.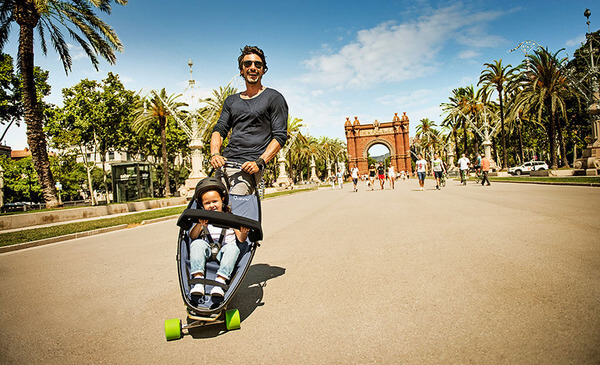 The stroller itself was created with a hand brake and a bumper bar to ensure the safety of anyone who will be put in it. Of course, with parental supervision and a safety helmet to be worn by the child when riding along, it is always good to think safety first. This longboard with stroller was only approved for European safety standards, so for now, this product will only be available in the EU. It can be purchase at a price of 599 Euros.
Just thinking of how your kids will enjoy and have more fun with your longboard stroller trip is indeed  amazing! For some who are not yet decided to have this longboard with stroller, feel free to share what's your thought about this!
More info: quinny.com | Facebook (h/t: designboom, mymodernmet)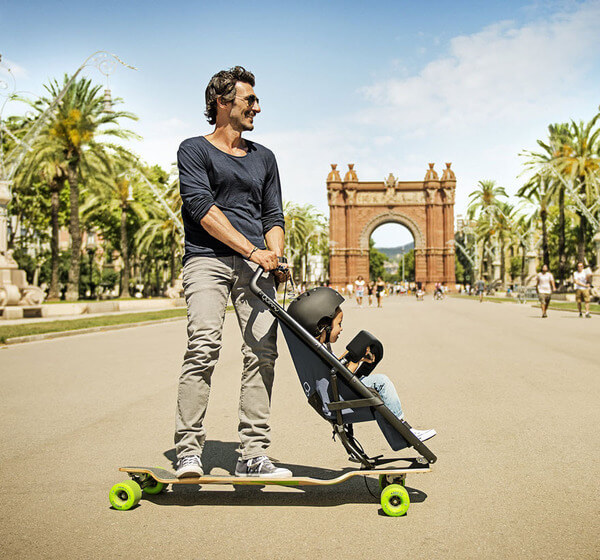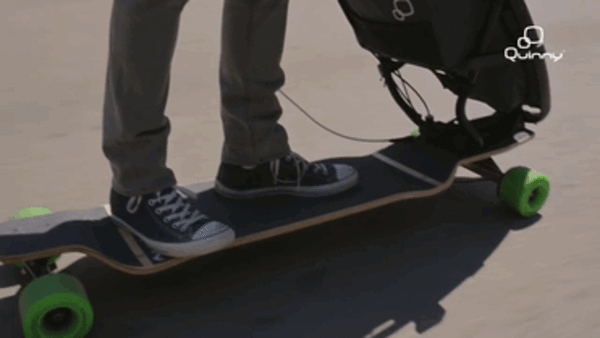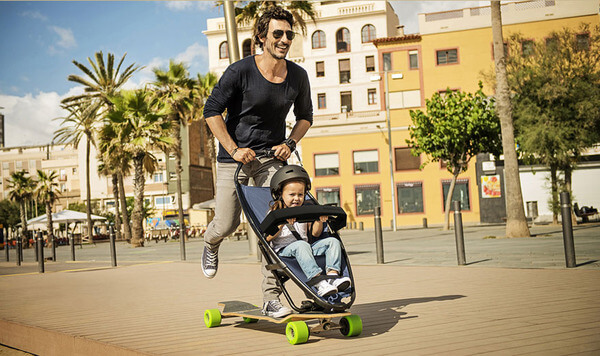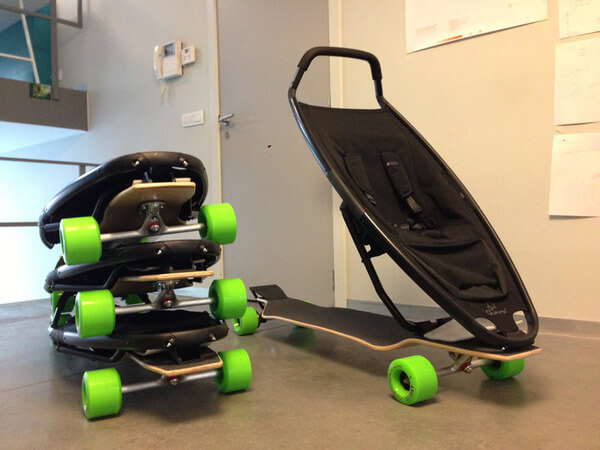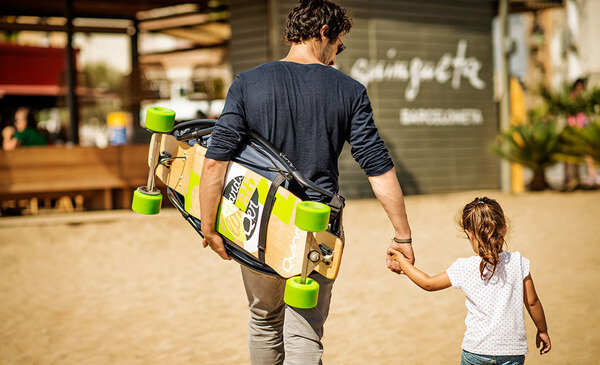 Source: Boredpanda