Wanna know how to be a cat? Sure you do! Cats have the best lives in the world if you think about it, they sit around the house all day, just licking themselves, chasing after weird lights and playing in the sun while you work your ass off to support them and feed them. You would think in return they will show you some love right? WRONG! If you want to learn how to be a cat you need to learn to be heartless, and cold, and not give a Fu** about your human owner or anyone else for that matter. Only then you could master the art of the ancient cat theory. LOL, sure we took it a little bit too far, but it's no secret that cats pretty much have the best lives. Even dogs who have epic lifestyle need to give something back, and they do it with style and love, but let's talk about dogs another time, this post is about cats and how you can become one in 23 simple steps. The team called The Last Lemon collective which are Lisa Swerling and Ralph Lazar created this cool gallery of 23 simple and easy steps anyone can take to turn himself for a cat for the day ( or many days ). Check it out. More info: Website | Facebook
1. How to be a cat. The first step is to develop the wake-up stare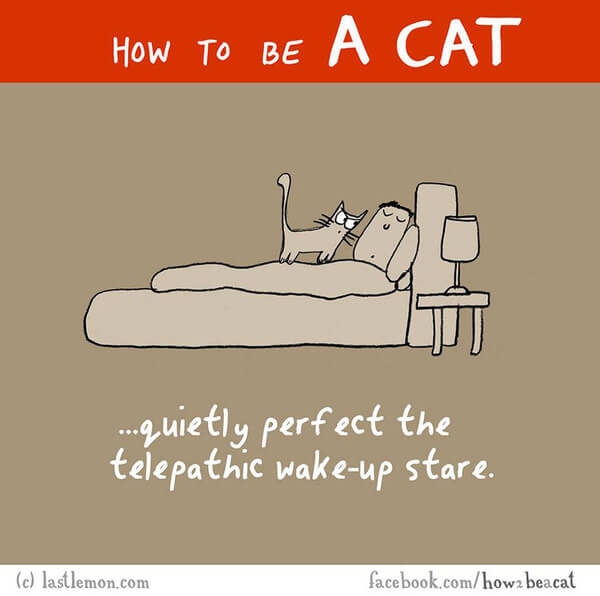 2. Never respond to your name when your human calls you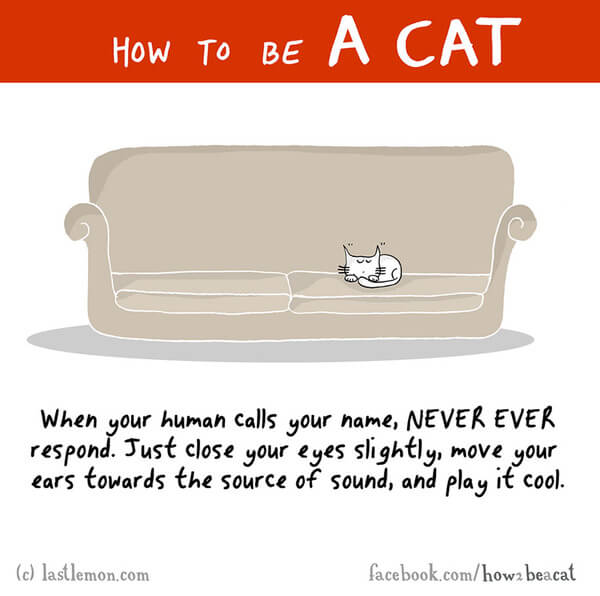 3. Always grab the seat first, and don't let anyone sit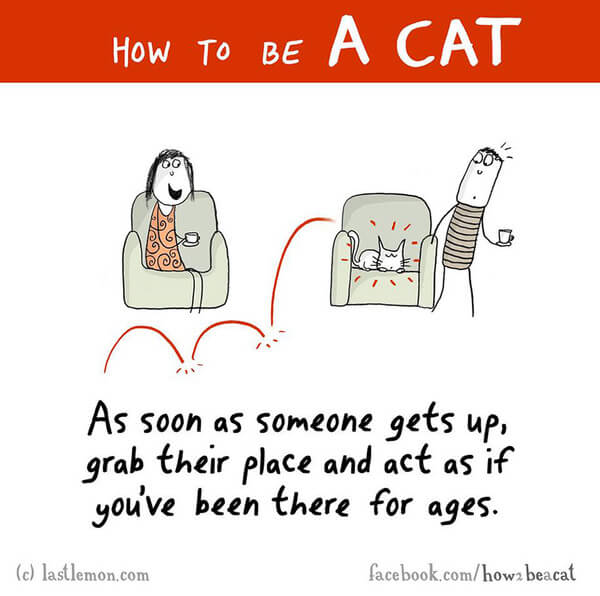 4. Mess with your human's head by acting up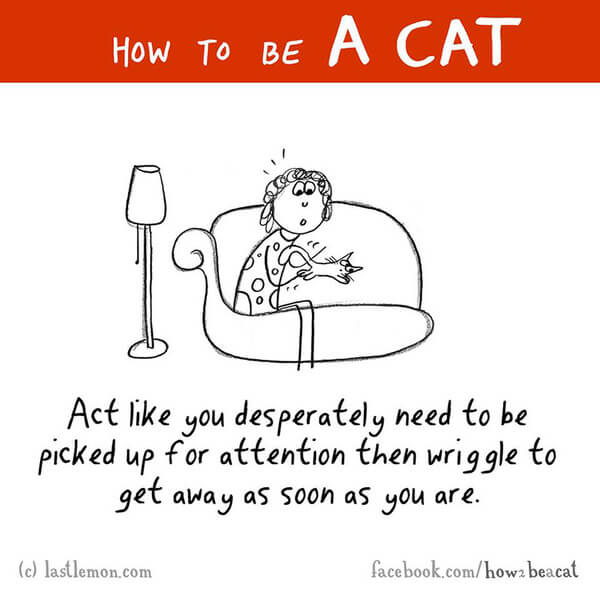 5. Sleep, like all day.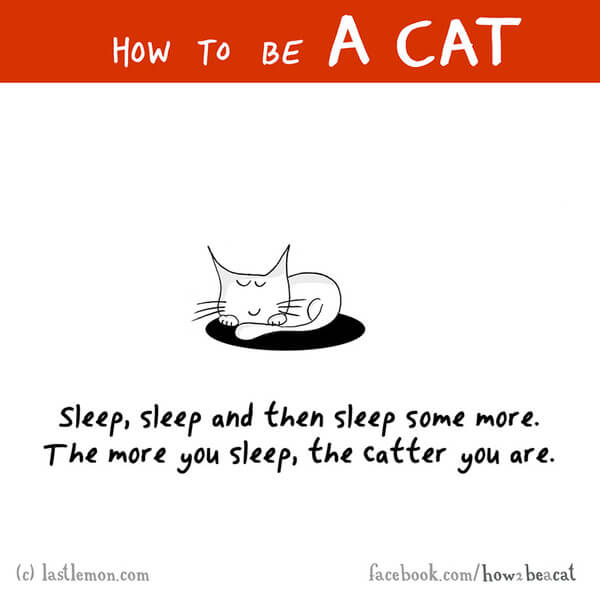 6. Wake up your human when you're bored at 3am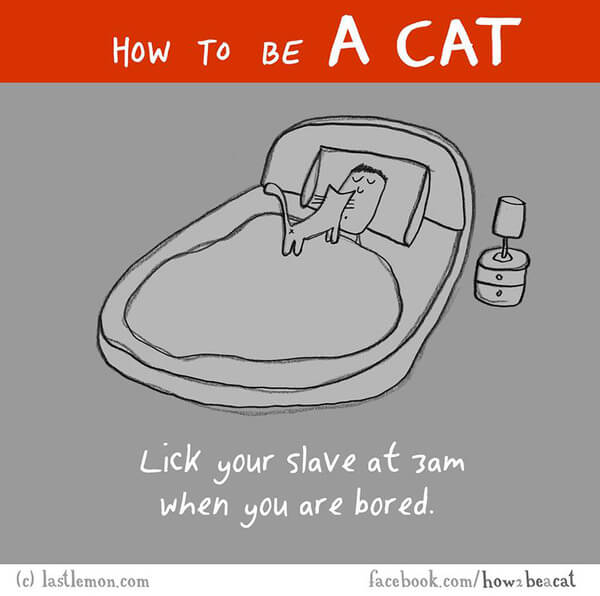 7. Demand head scratches whenever you feel like it. Don't take no for an answer
8. Every night after your humans are deep in sleep, open every drawer to see what's in there. Just because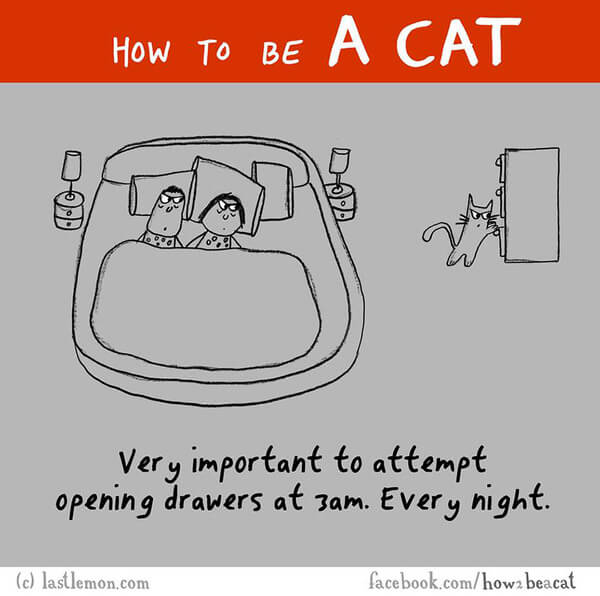 9. Sit on the gift wrap when your human is wrapping a present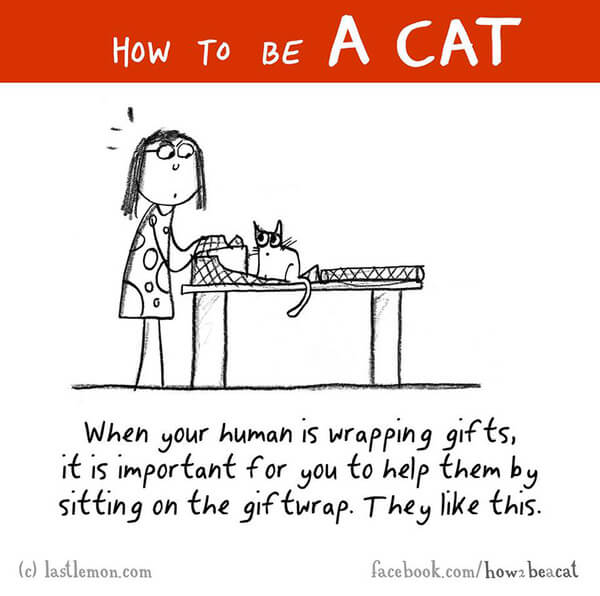 10. Act like you're starving, when your human feeds you, don't eat it and act like it's the most disgusting thing ever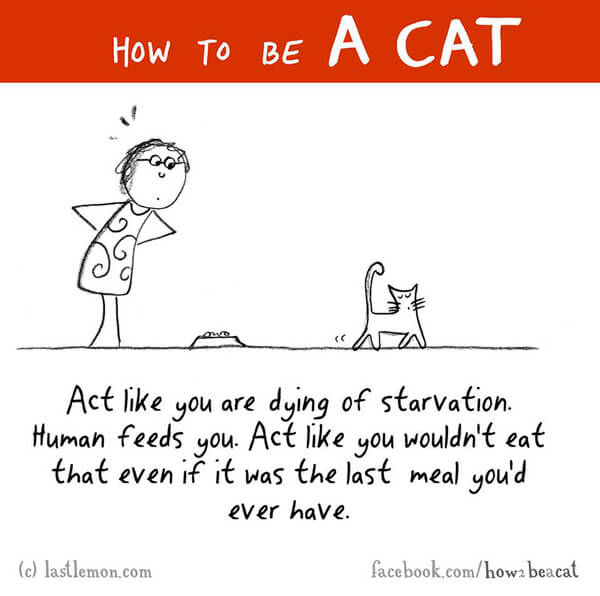 11. How to be a cat? Easy! Just throw up at 4am every night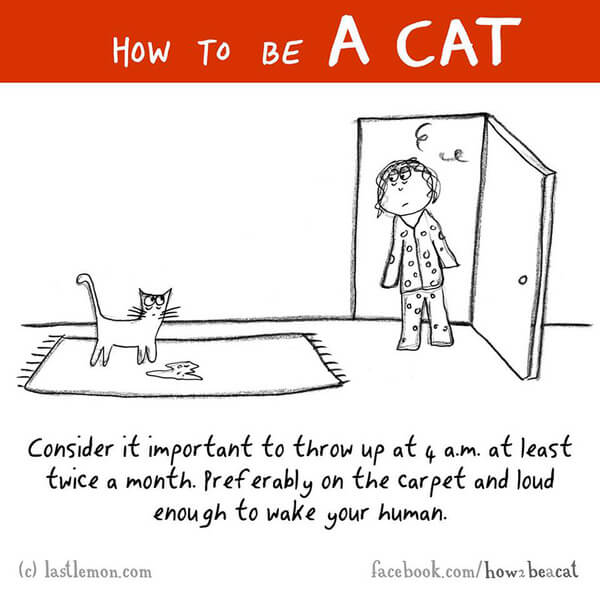 12. Sit on your human, as much as possible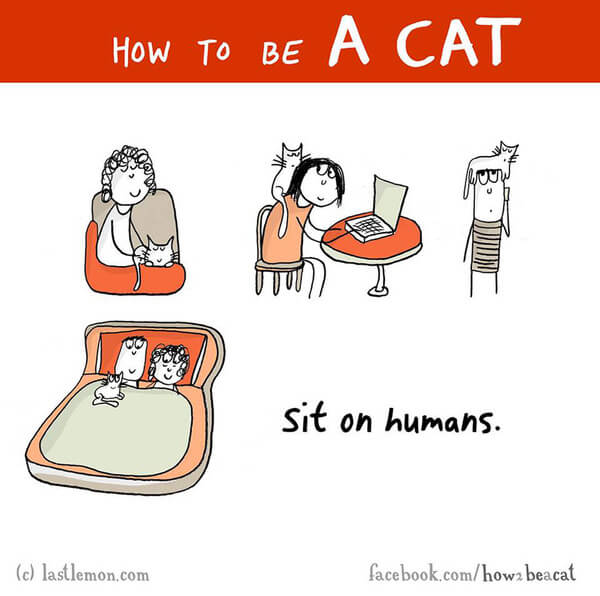 13. Never let your human eat alone.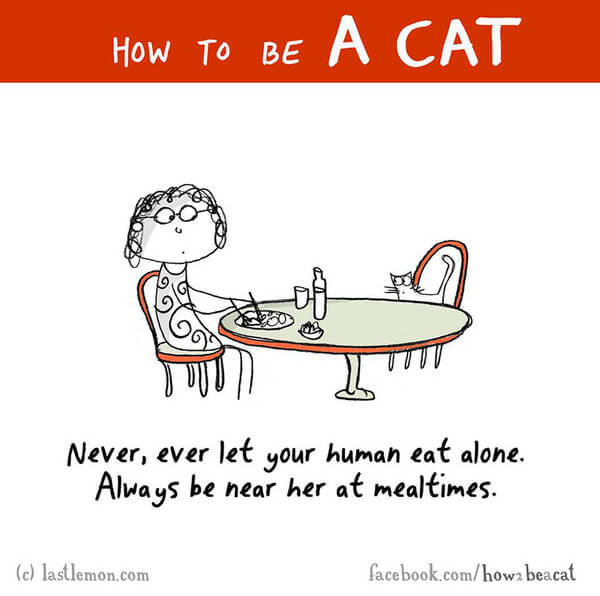 14. Always try and sneak into the luggage when your human goes on vacation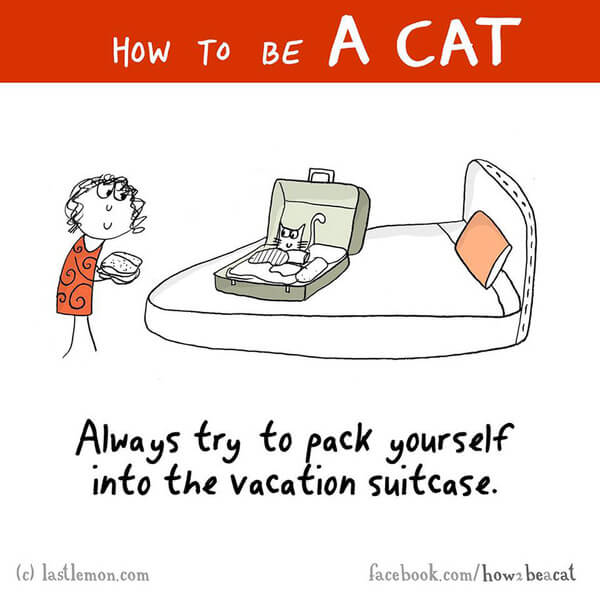 15. Make your human open the fridge for no good reason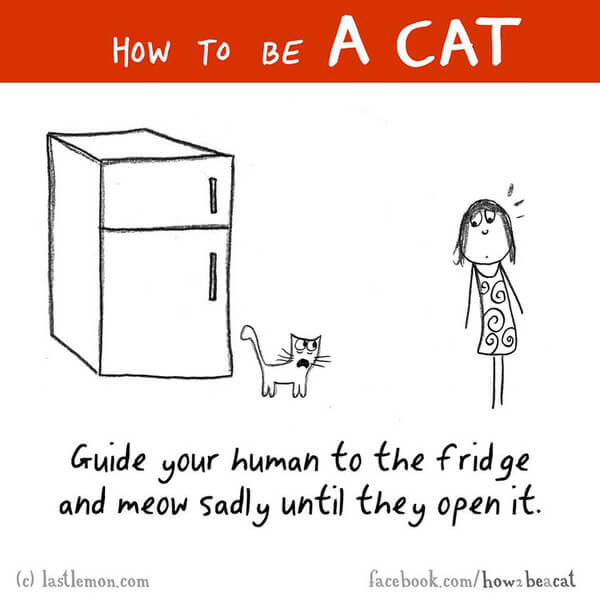 16. Watch your human when he changes clothes.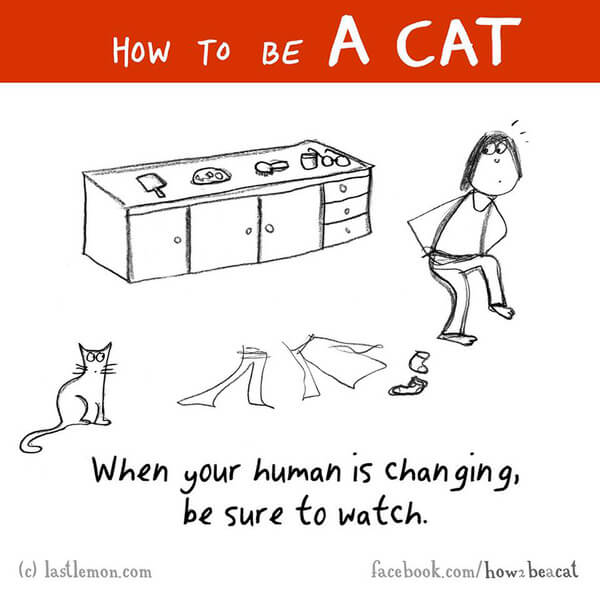 17. Play with your human's hair like it's a toy
18. Just be natural and yourself, humans love that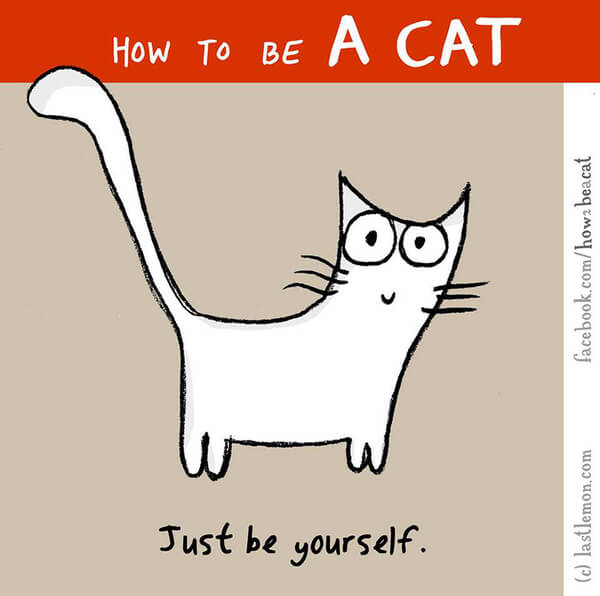 19. Don't play with the toys humans buy you, play with their socks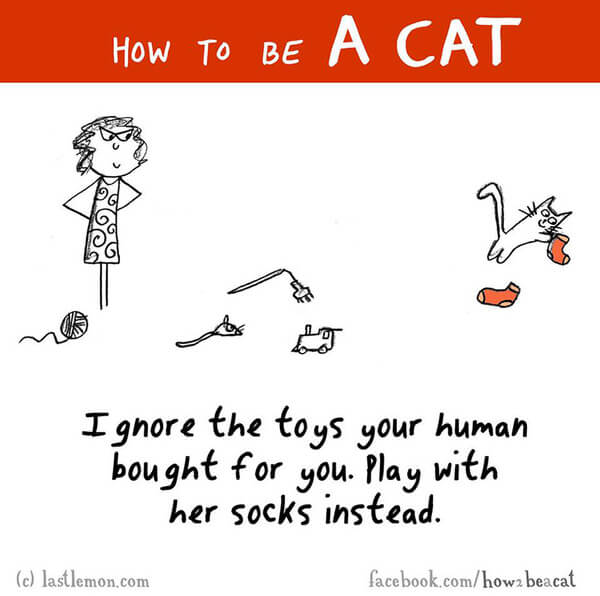 20. When your human comes home after a long day at work, ignore him so he feels um-important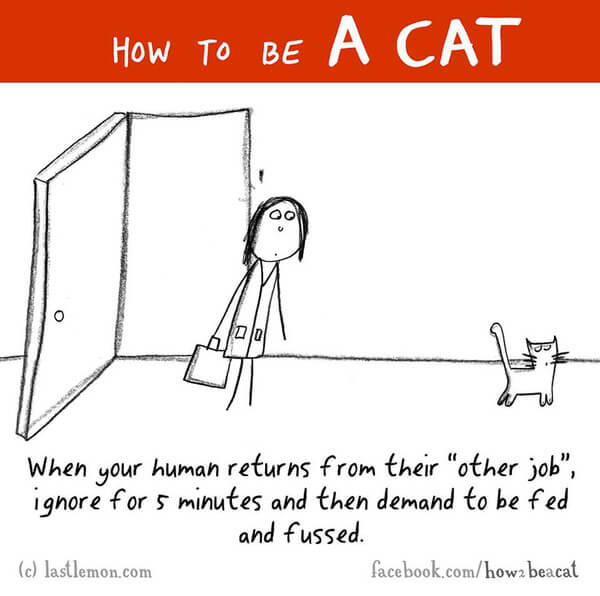 21. Basically be the biggest diva you can be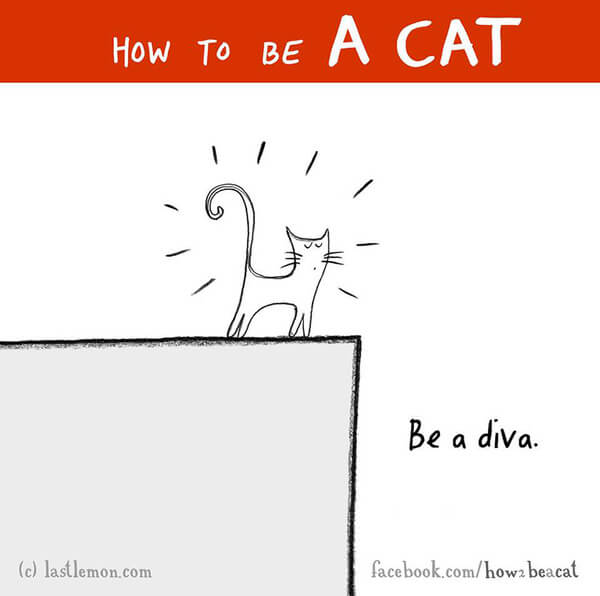 22. Christmas trees are your enemies, kill them whenever you can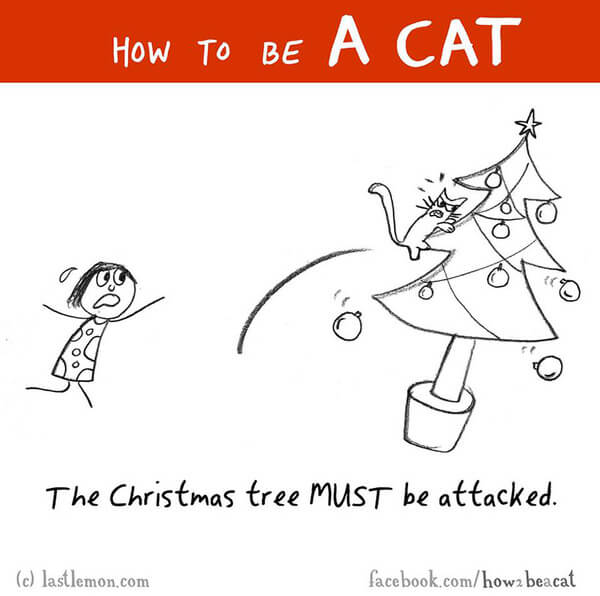 23. How to be a cat step #23 Add your own paw prints when your human changes sheets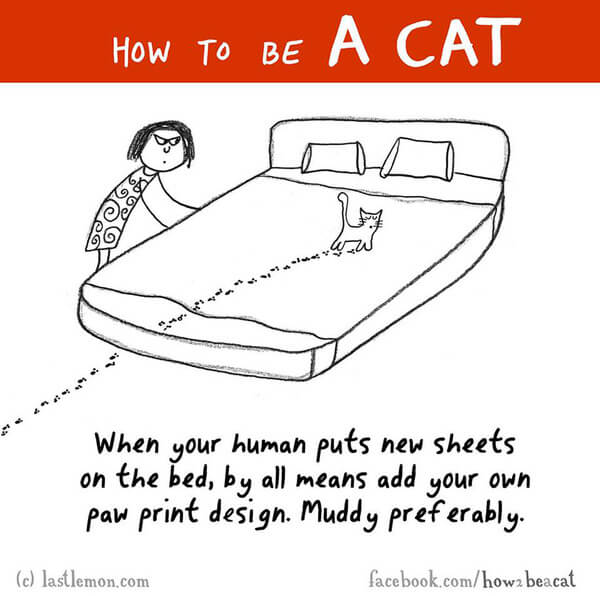 That's it, after completing these simple steps, you will learn how to be a kitten that humans love