What would you think is hiding inside this wooden cabin at the seashore if you came across it during a walk? It's so smoothly tucked in the scenery that one must sense an urge to peek inside and discover its secret, don't you think?
Inside this timber-seashore-nook is a lakeside sauna designed by Canadian studio Partisans. It is located on the shore of Lake Huron, north of Toronto and it's the place which is ranked by National Geographic as being one of the best places in the world to enjoy the sunset. Inside of this wooden cabin is cavernous cedar interior that emulates the form of a seaside grotto, so it has a completely appropriate name – Grotto. This private lakeside sauna gives a rich sensual experience, for sure, to anyone who is lucky to spend time in it.
The Grotto designed by Canadian studio Partisans is a stunning lakeside sauna one would love to watch the sunset in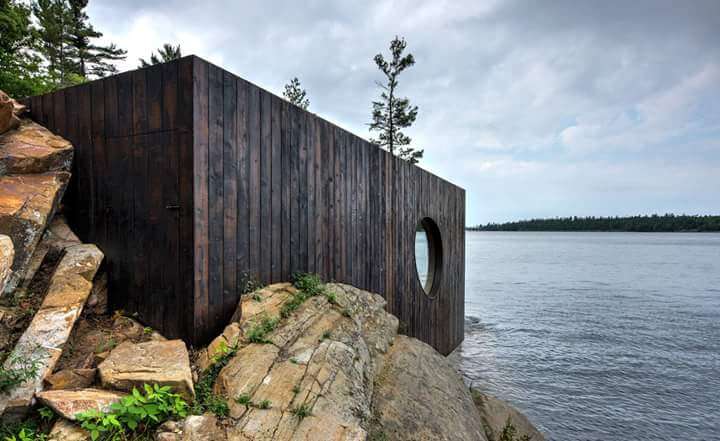 "As a cascading granite cliff shaped by glaciers into a peninsula, the rock offered both new possibilities and an unobstructed view of the horizon," said the architects for dezeen.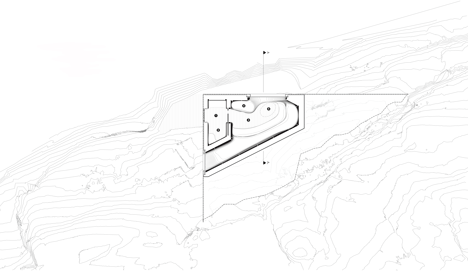 "The selected concept for the Grotto prescribed a solid, simple presence on the exterior, while the interior followed dynamic air movements in curvature forms."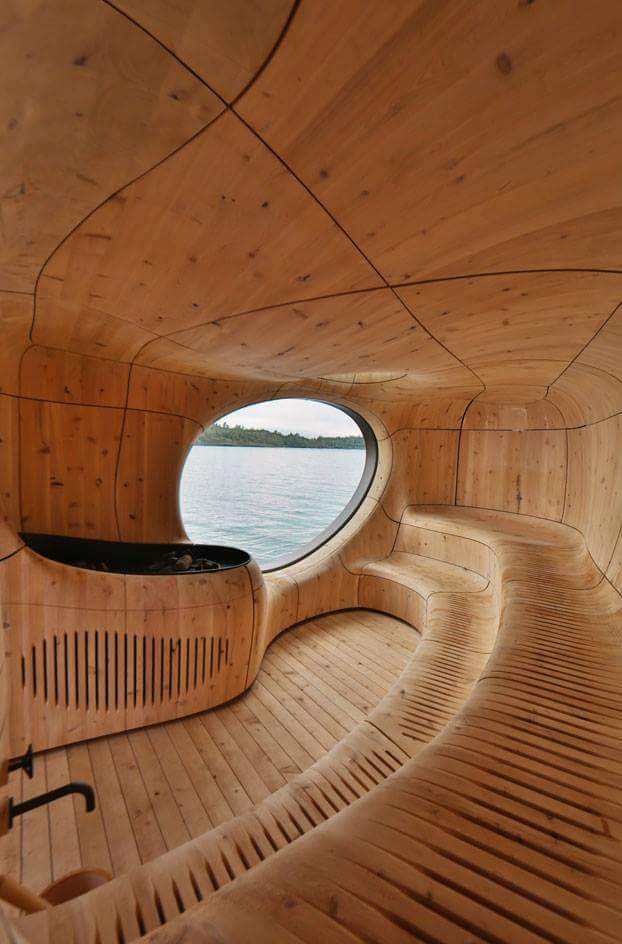 "The result is a sculpted space, a sensual experience, and a sophisticated exercise in building science."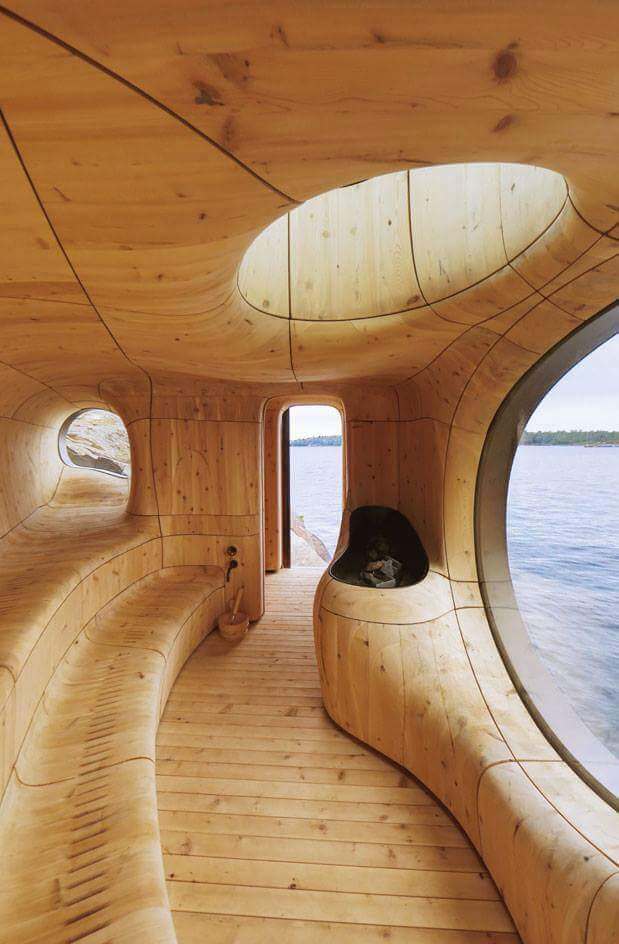 "Creating the illusion of a carved interior, we formed the specially selected cedar timber into panels with parallel grains."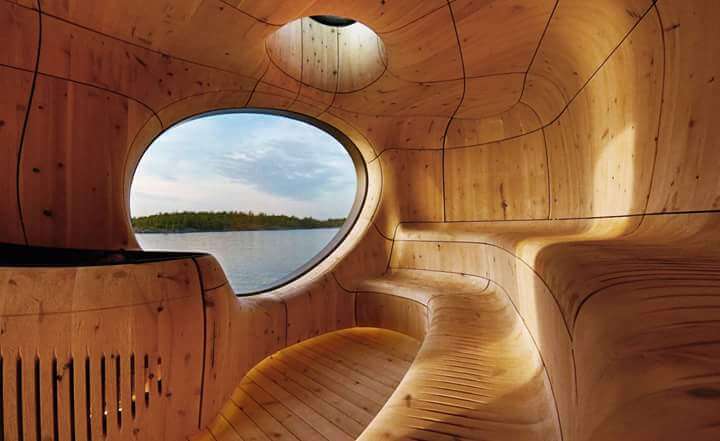 "The space behind the wood panels creates convection currents that allow the skin to breathe through the ventilation pores that were carved into seats and seams of the cedar panels."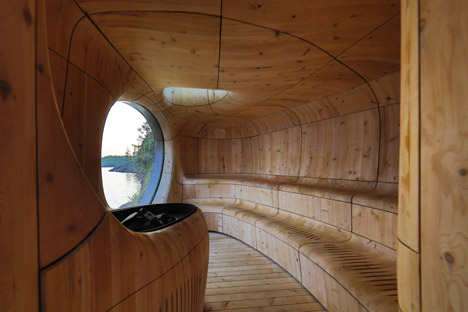 Good choice of the material (cedar wood), attention to details and careful planning resulted in the great success of Grotto project as you can see in the photos.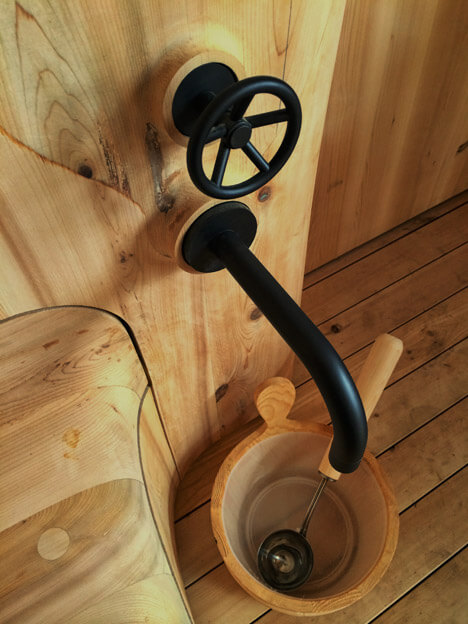 The Grotto was prefabricated before being boated and craned into position.