It's not Halloween yet, but still, you've got to prepare for it, right? You've got to look for the scariest things out there that you can put around the house and scare everyone who ever visits you because this is what a true Halloween fan does, right? What we've got here are 35 Halloween scary planters which were once cute dolls. What happened to them? Maybe their owners outgrew them and wanted to turn them into something useful, or maybe someone just wanted to have Halloween around the house, all the time.
What do you think?
1. This is the scariest Halloween doll planter. We promise!
You can scroll further. It gets better.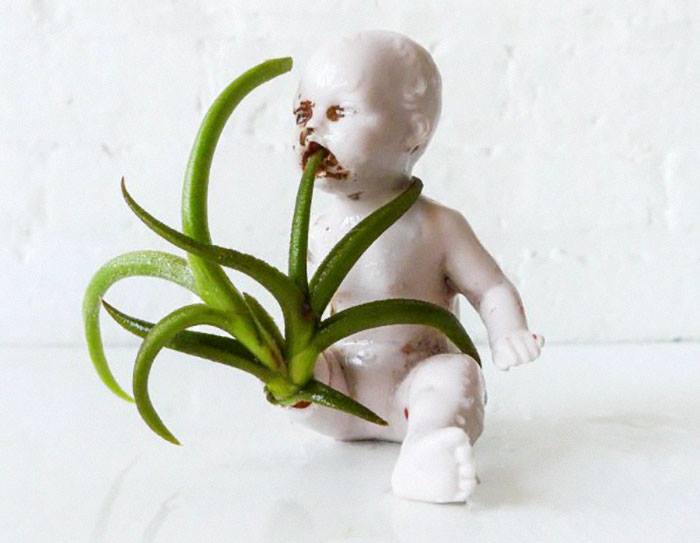 2. Why? But why?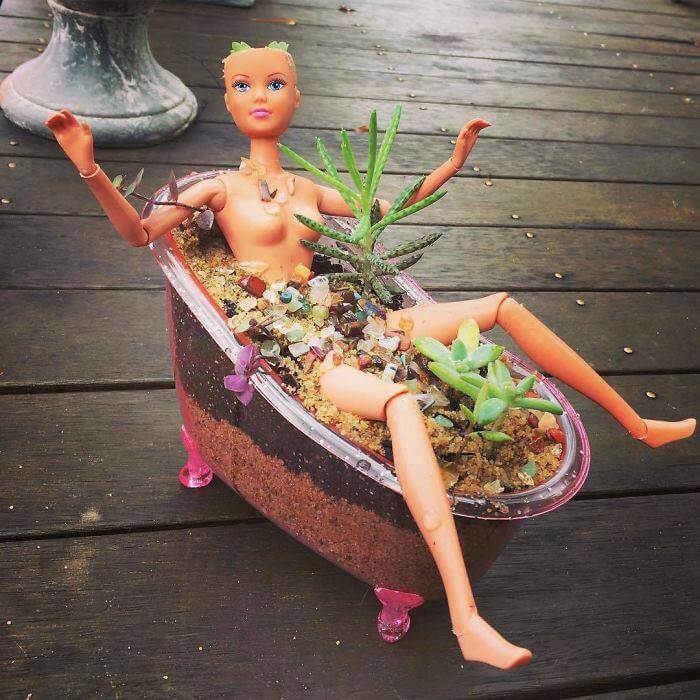 3. This scary Halloween doll planter looks like an alien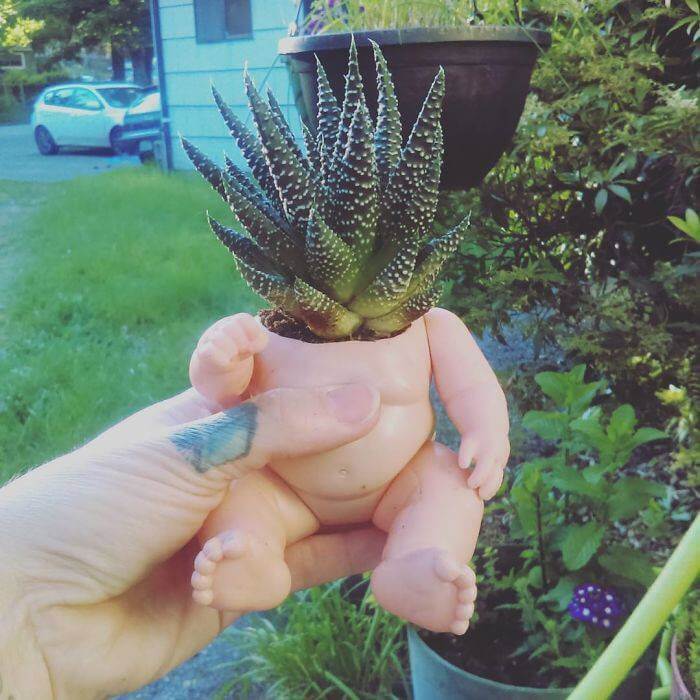 4. "O, dear, there are plants coming out of my head"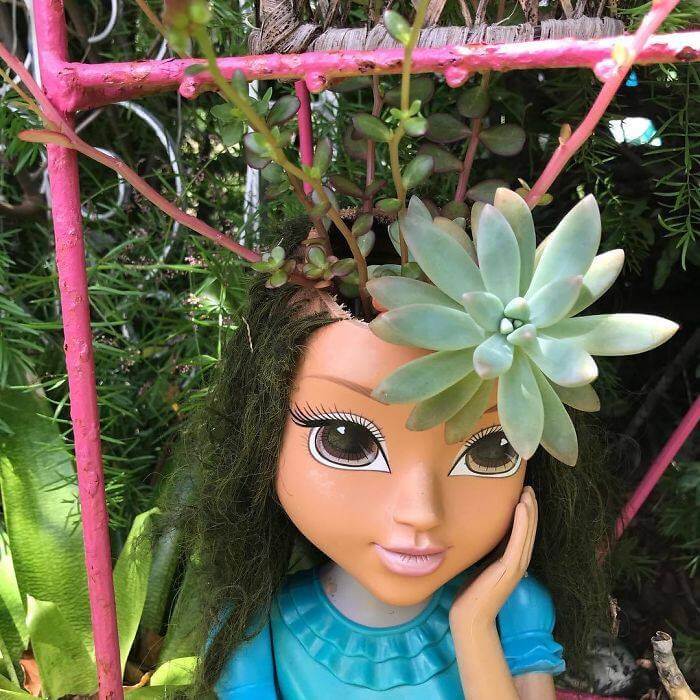 5. Handsome doll turned into a Halloween sort of planter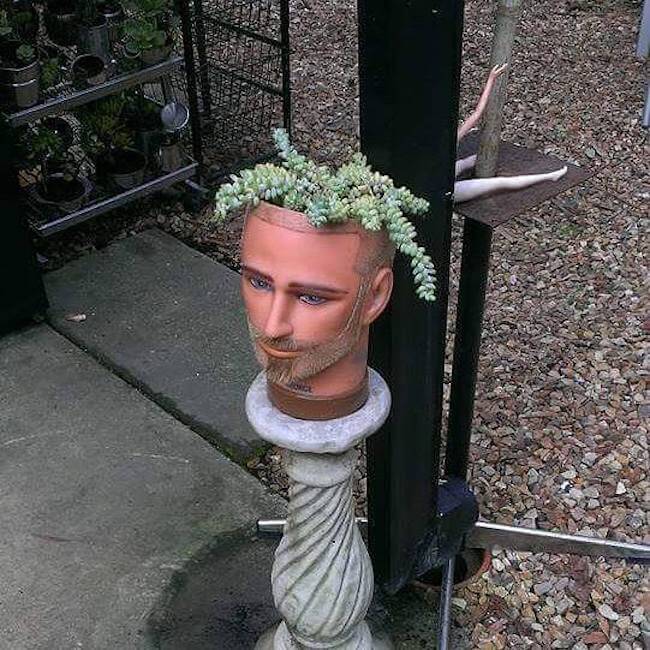 6. Some post-apocalyptic setting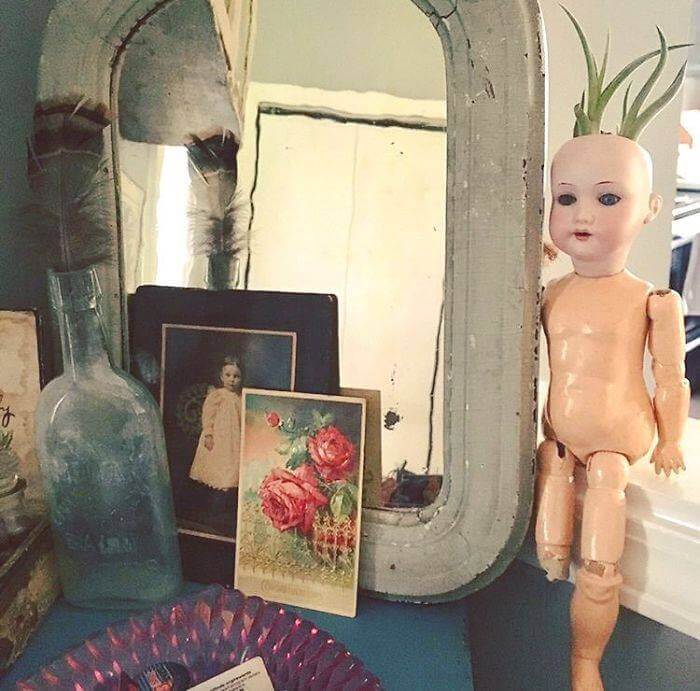 7. Good God, that plant looks like a brain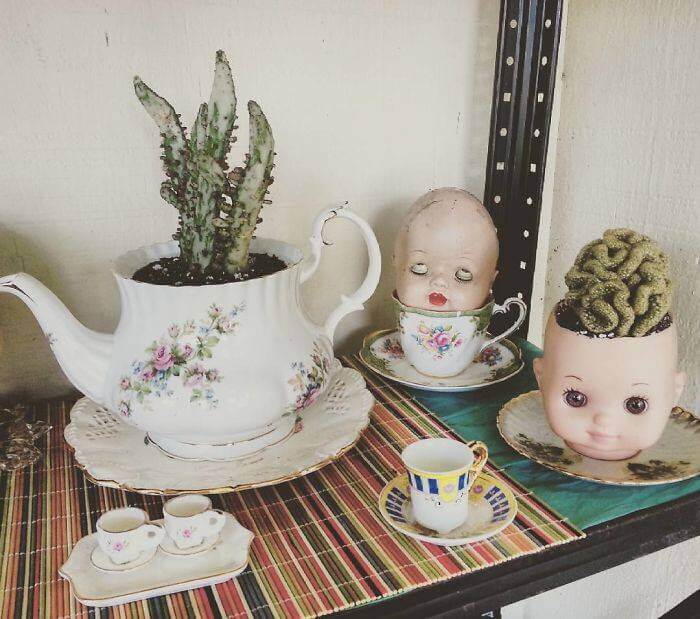 8. Stick your tongue out! You were not asked about this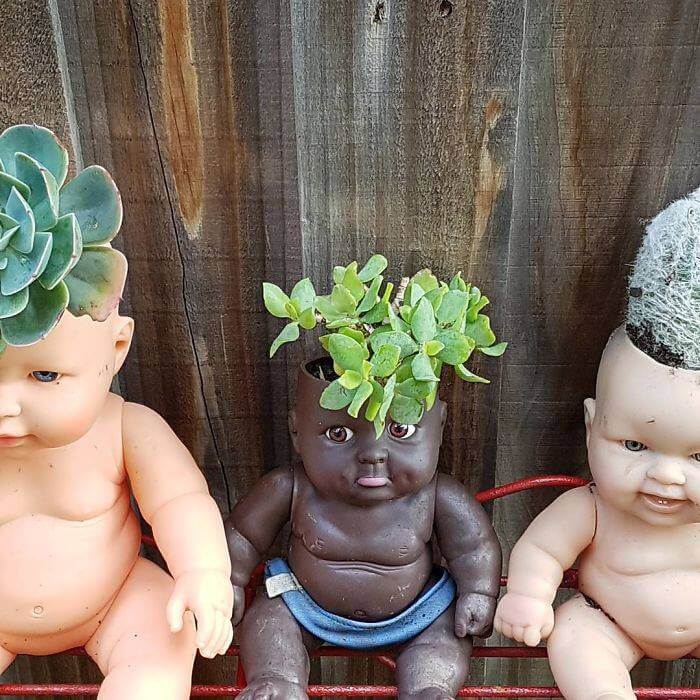 9. What to do when you're bored?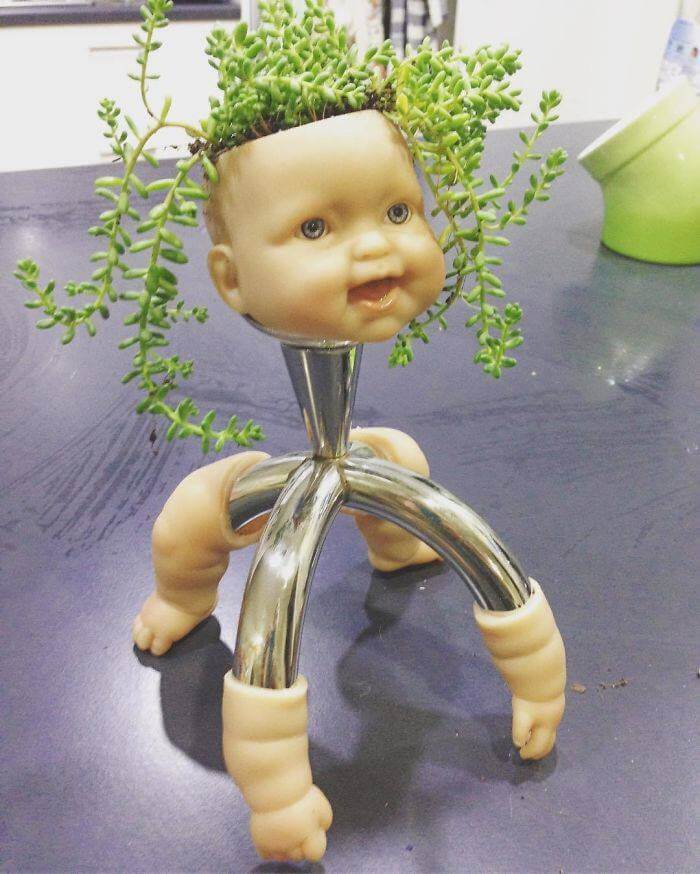 10. Who's a scary Halloween doll and has plants coming out of her eyeball?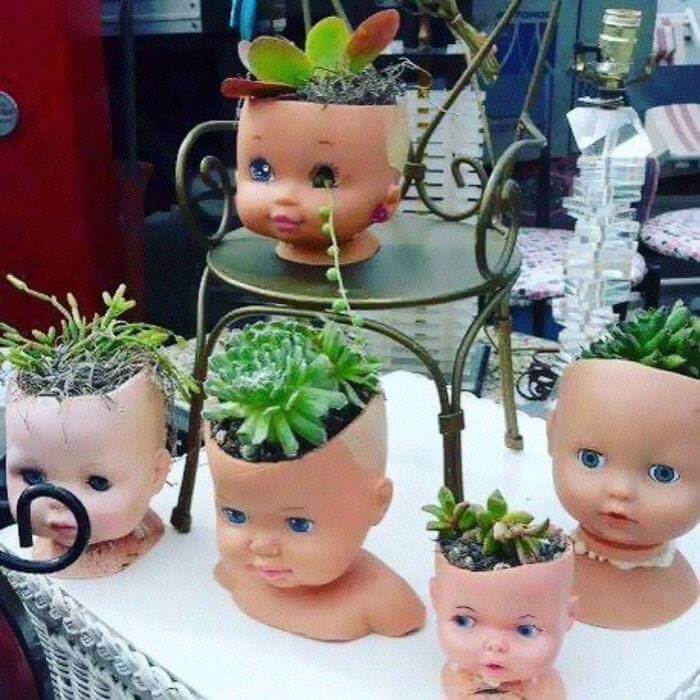 11. That could pass as green hair, don't you think?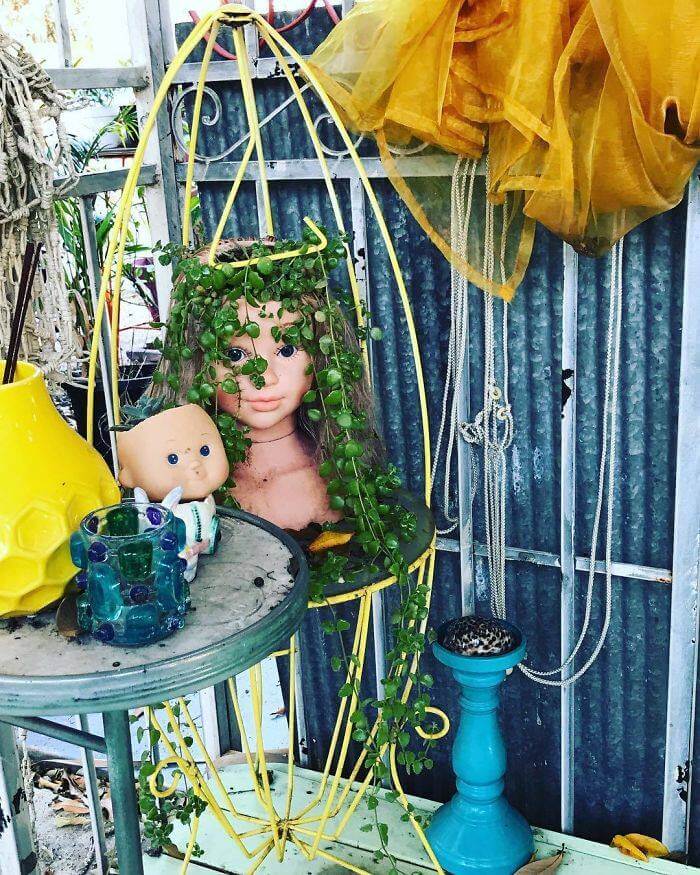 12. Do you like these little scary doll planters?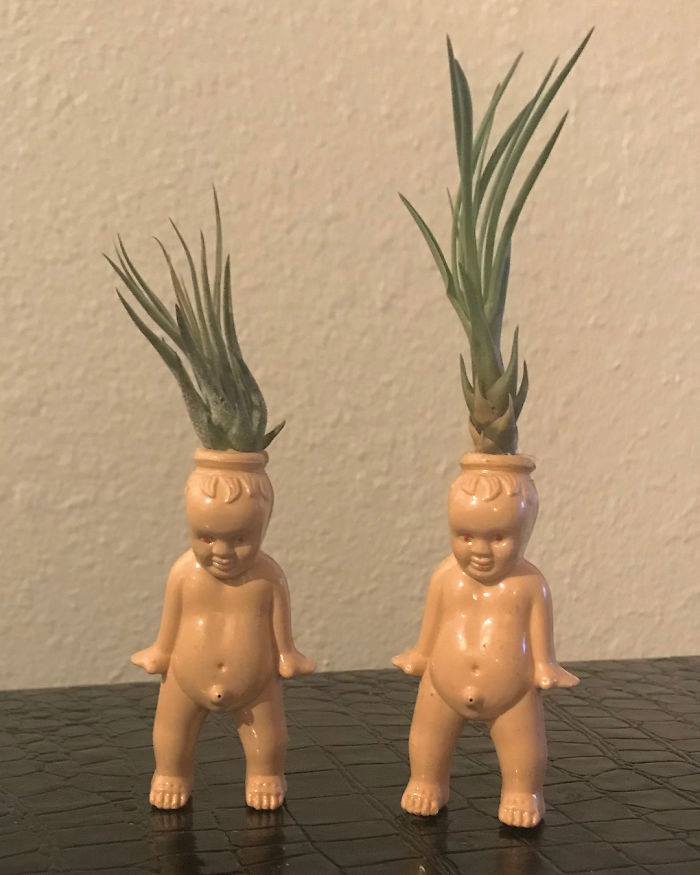 13. Some pretty decorations to have around the house
…Especially if you are some sort of Adams Family 😛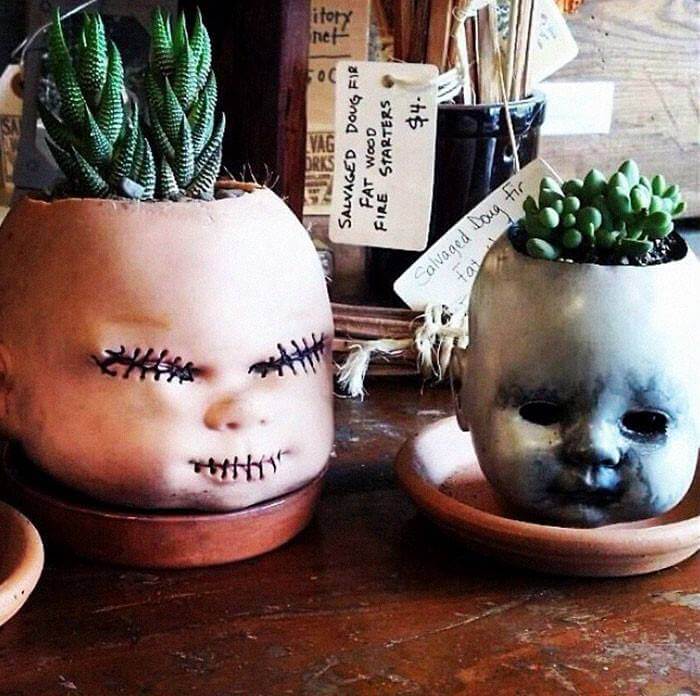 14. Happy family? Not!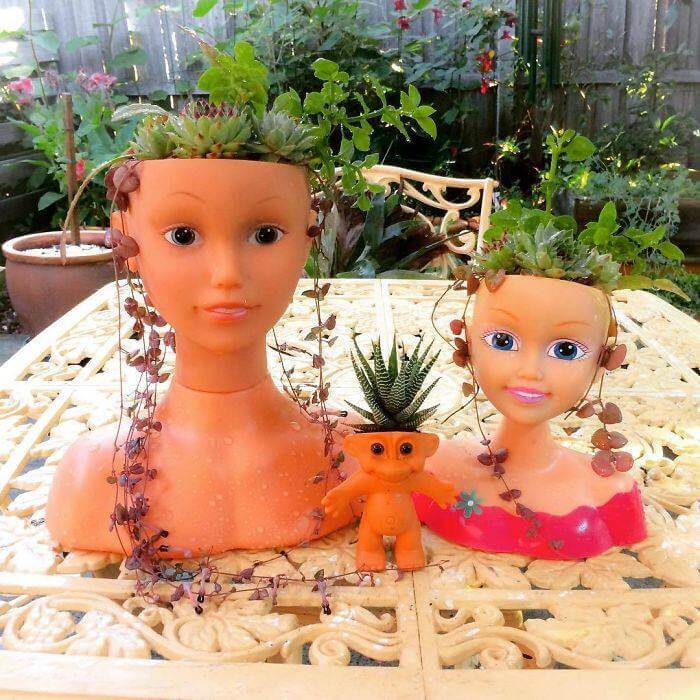 15. Yes, I get the hairdo, but why the eyes? Why?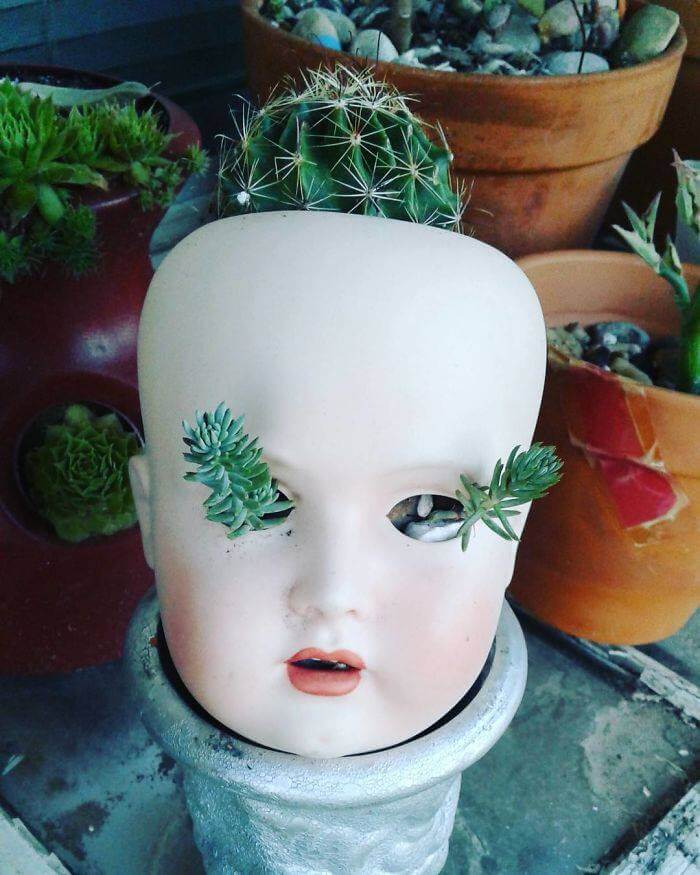 16. This could pass as beautiful…almost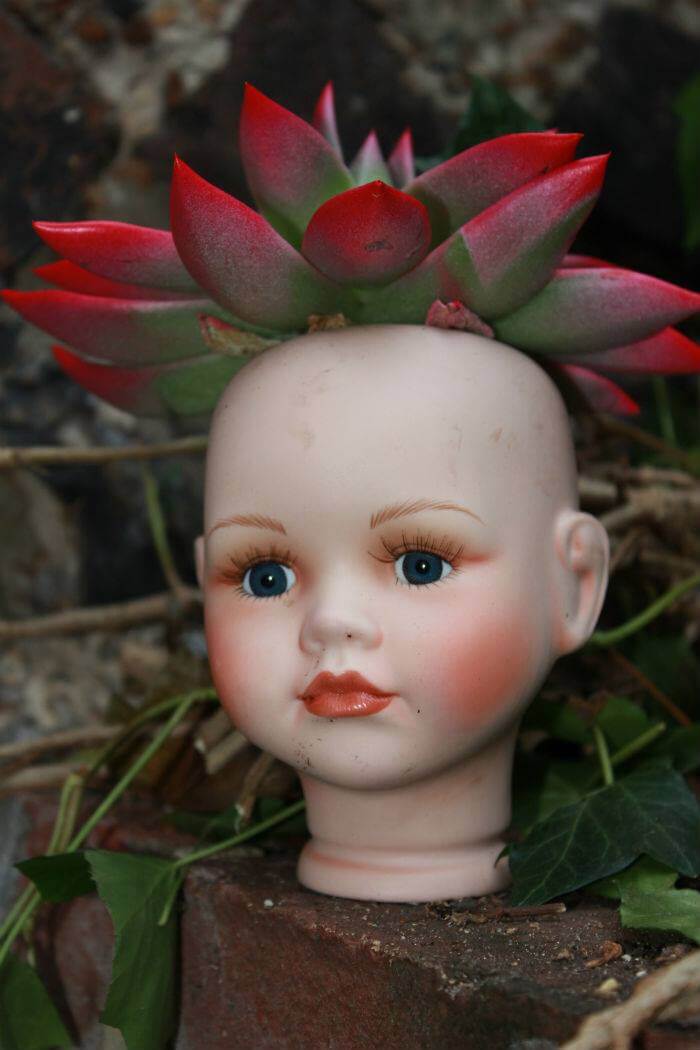 17. Why would you do this? But the, why wouldn't you?
They've probably thought: "Um, just a simple planter won't do. Let's cut this doll's head and put it in place"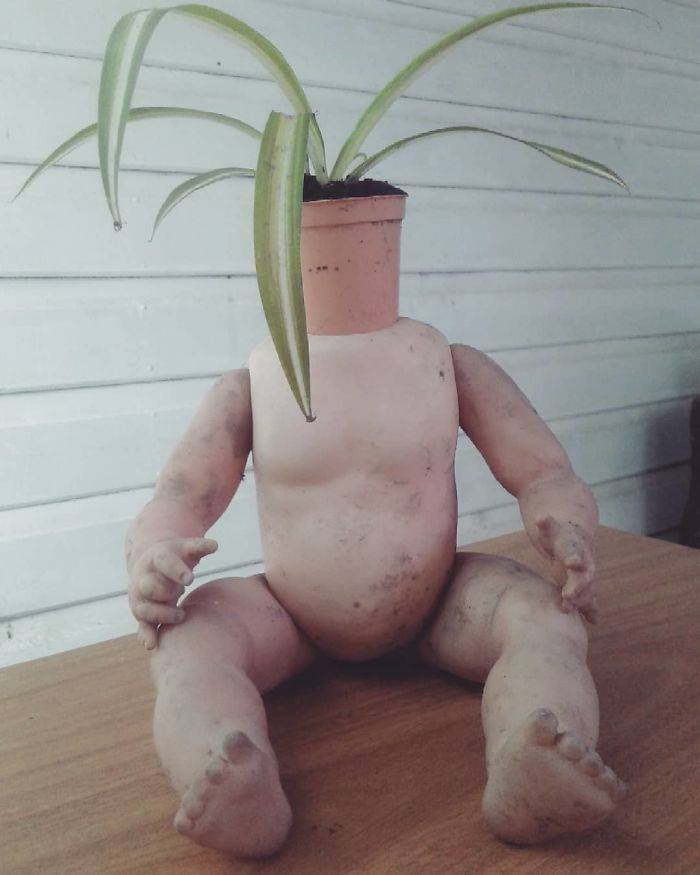 18. A little Barbie, a little scary. You can't have it all in life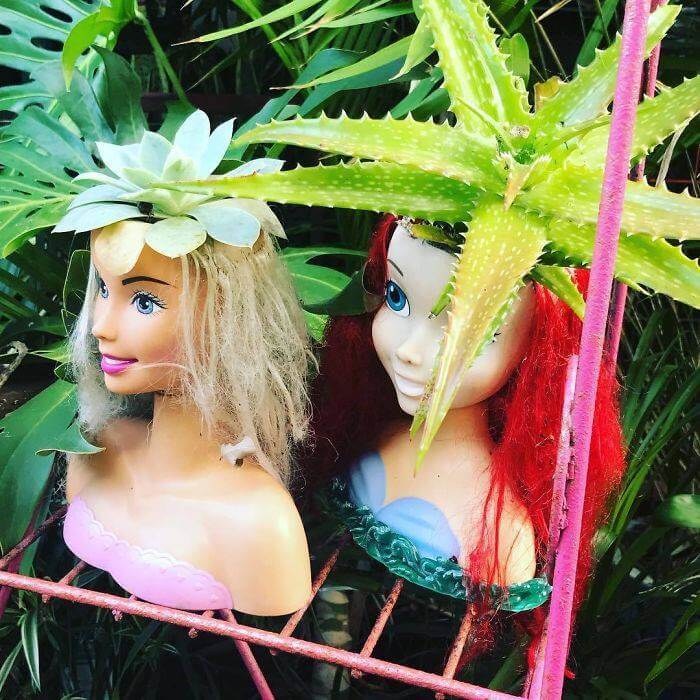 19. Smiling in the sun, like a good scary doll planter that he is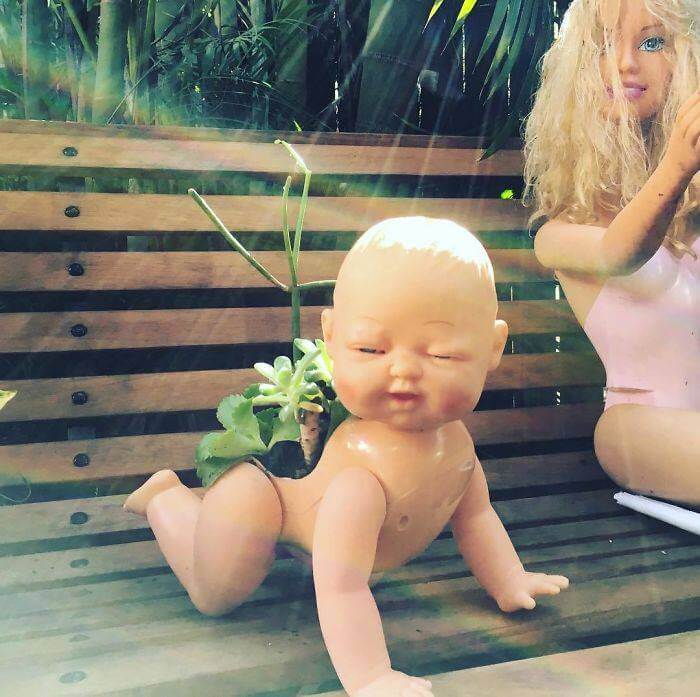 20. Oh, my GOD!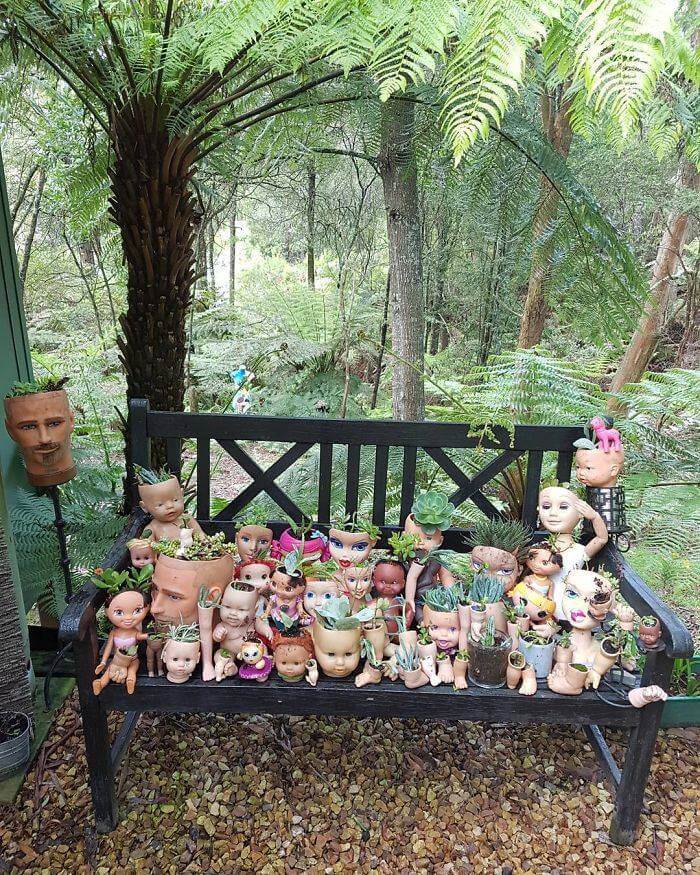 21. Something happened to her legs
22. So, would you buy a Chucky doll to be your planter?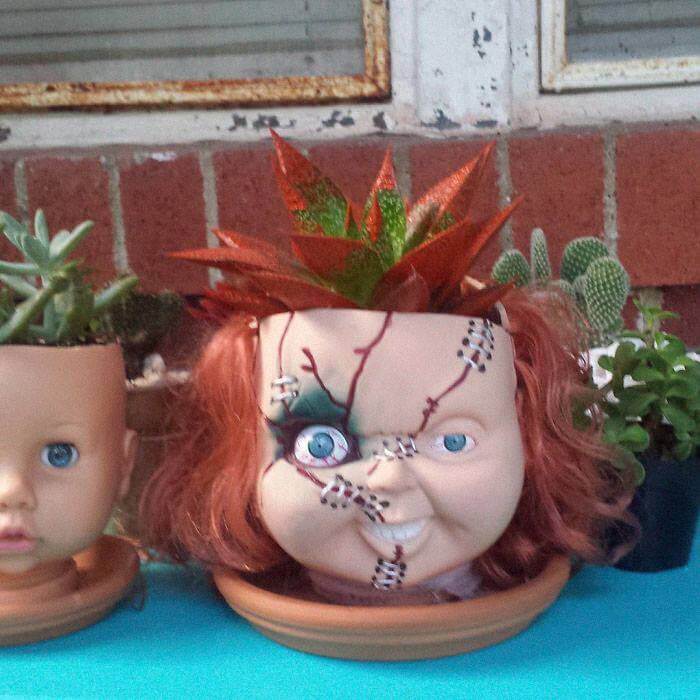 23. They were beautiful babies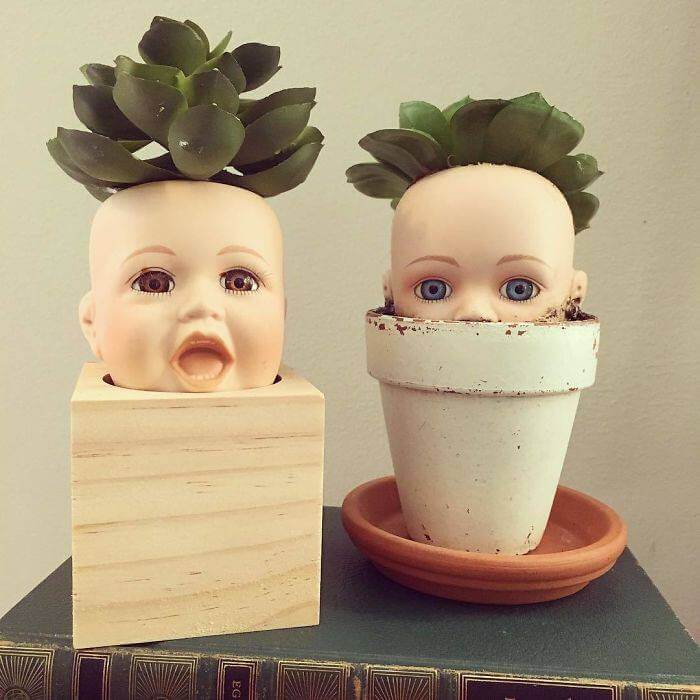 24. I've run out of image descriptions with this one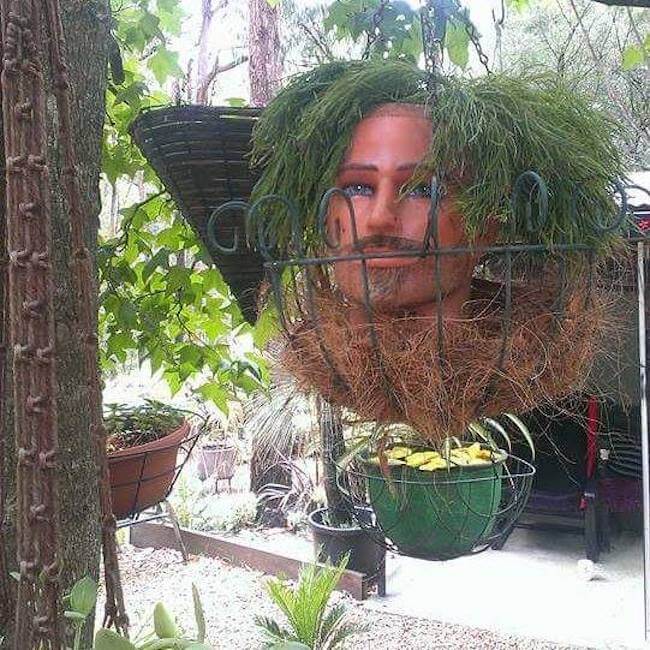 25. A sexy doll who had a little too much plastic surgery
…and maybe that's why they turned her into a planter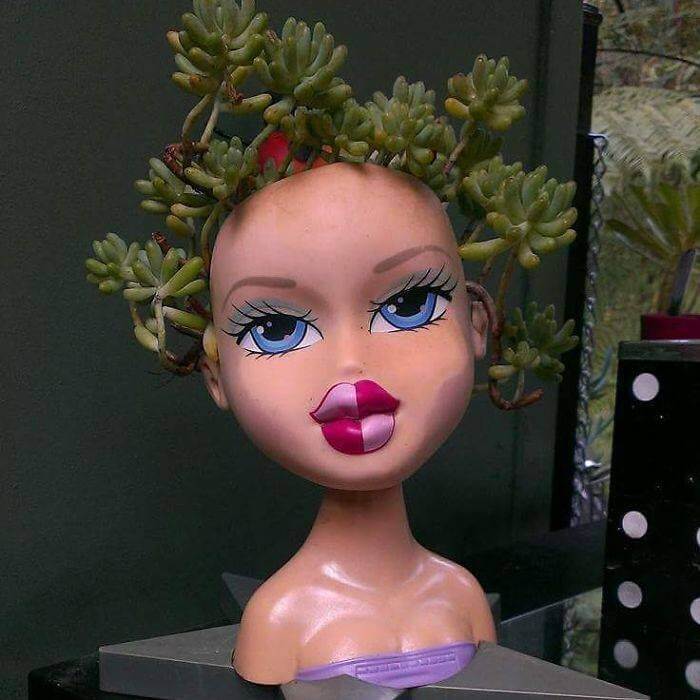 26. This looks like a scary Halloween doll planters store
Have you noticed the one on the right?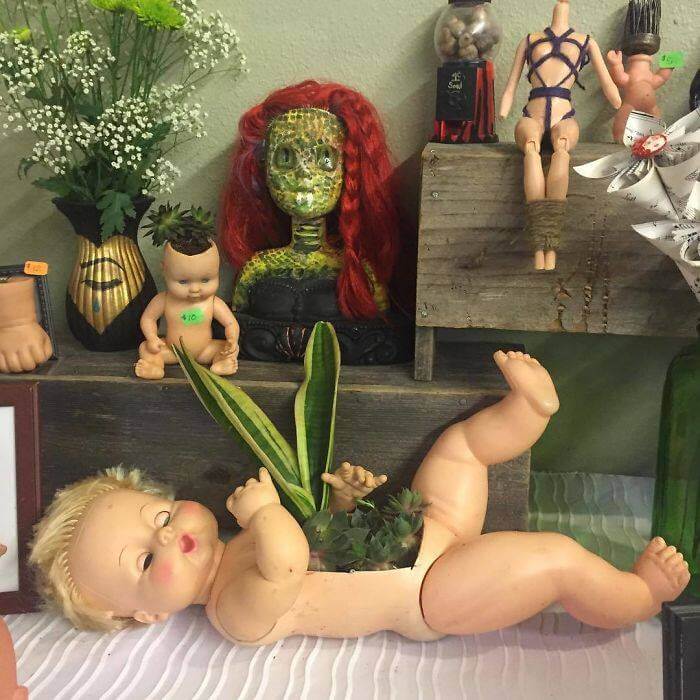 27. Look, there's a doll in half with plants inside, said no on ever…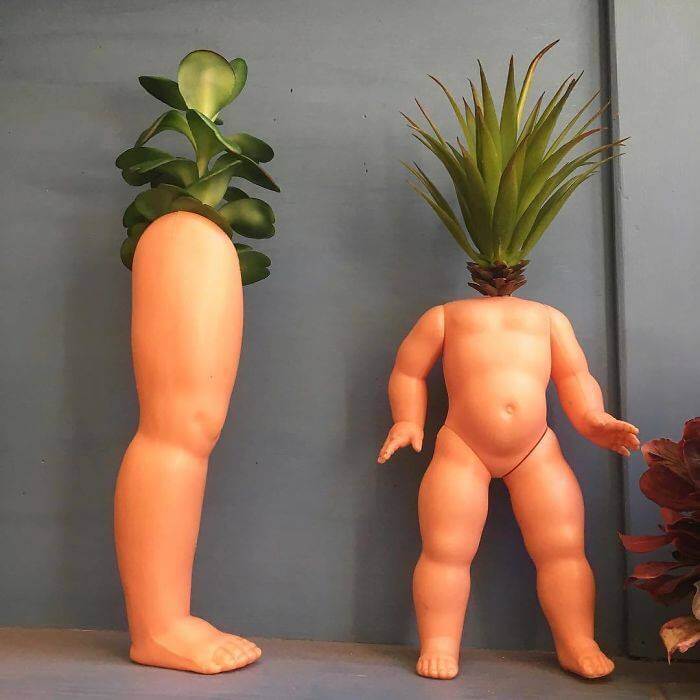 28. A scary Hallowen dolls-turned-planters reunion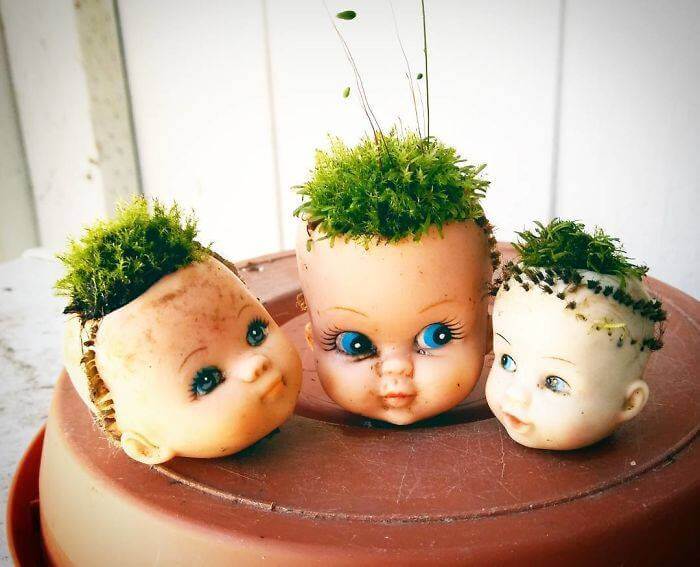 29. They don't look too excited. What are they actually thinking?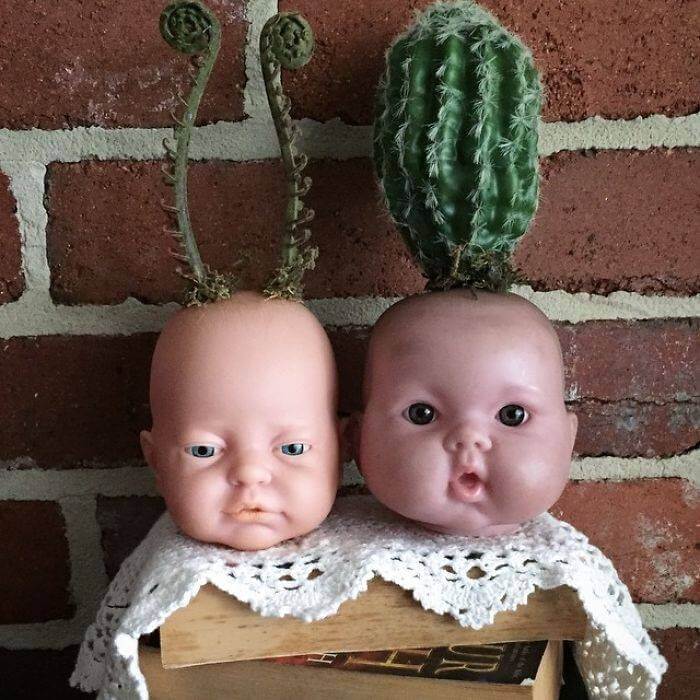 30. Some scary baby doll planting installation. Just usual stuff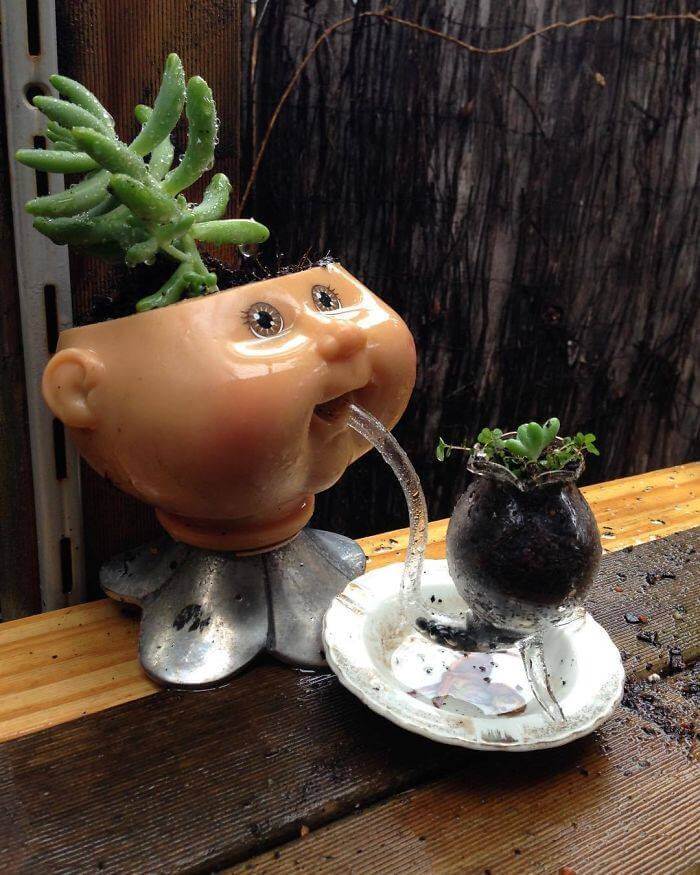 31. "Look, I'm an evil baby planter!"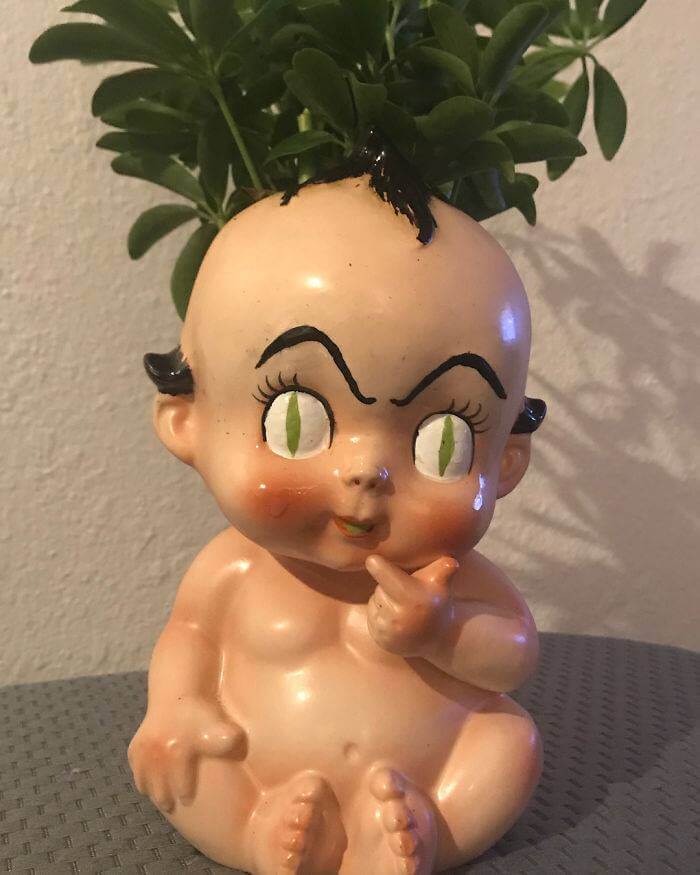 32. Halloween got me like…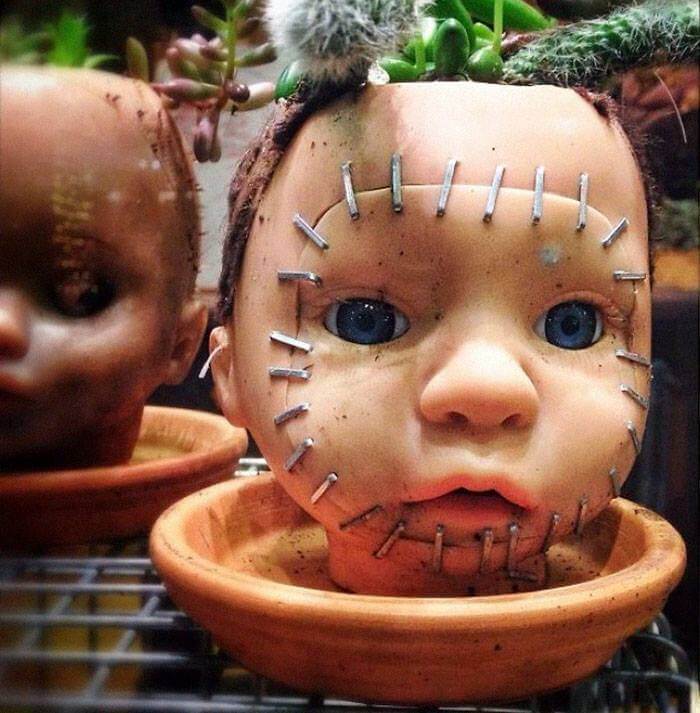 33. It was once a cute baby doll, now it's a scary doll planter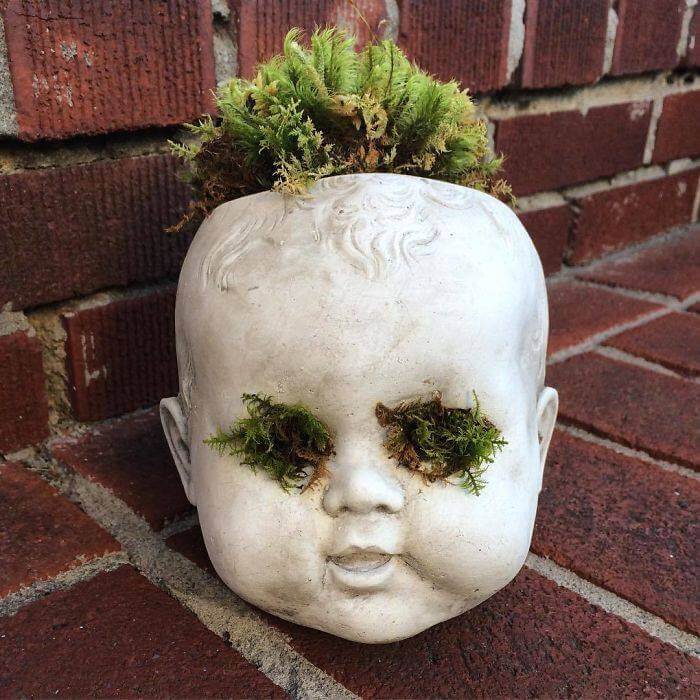 34. Is this art or a joke? Wait, it's a planter!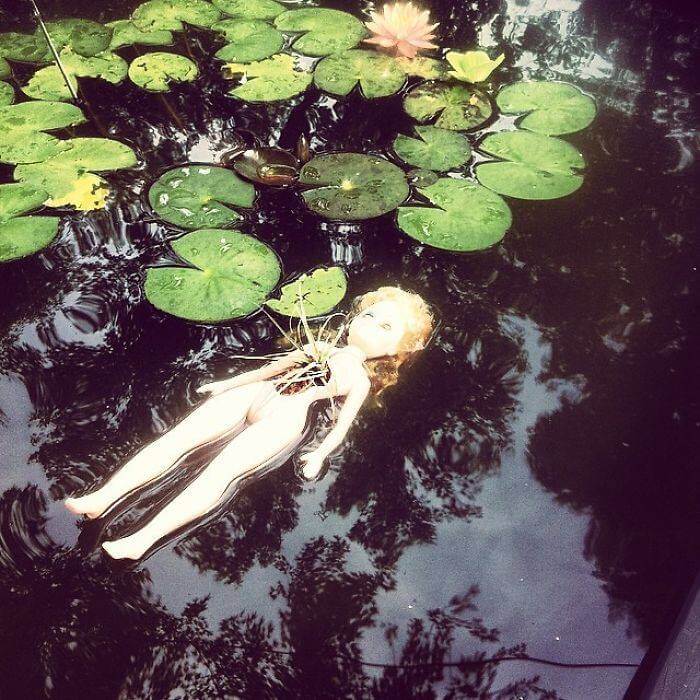 35. What have they done to you, baby?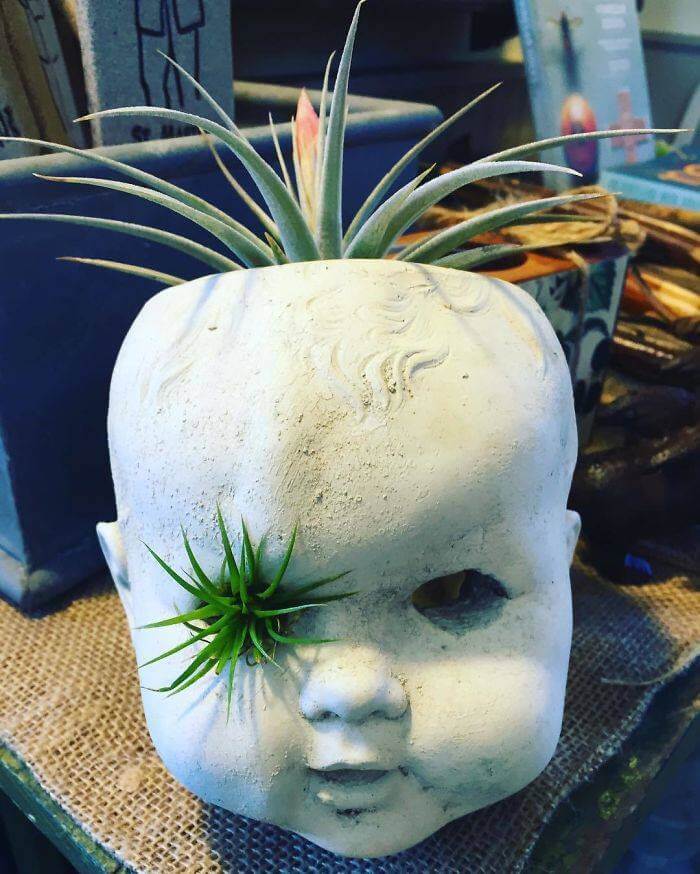 Image: @SoMeeOfficial