Matching tattoos are a way of saying that two human souls are bound together in this life and the afterlife, don't you think? It bites the skin, but it probably already was there, inside of you both. Matching tattoos are all the rage now, as young couples and also sisters, brothers or best friends are going for them. They are unique for the owners since they speak in unison of love and appreciation.  People have matching tattoos mostly on an arm or ankle, or wrist of back shoulder because these are the areas that are most visible and matching tattoos are meant to be visible to the world so everyone will know of your deep connection. So, what kind of ink should you go for?

Once you decide to go for a matching tattoo, selecting the design is one awesome and exciting part.  You can look up some of the best funny and cute matching tattoos out there to get some inspiration and then put down on paper what binds you both, what is the most important thing for you and that's how you'll know your perfect matching tattoo design. Here's for your inspiration!
1. The classics. Matching queen and king tattoo design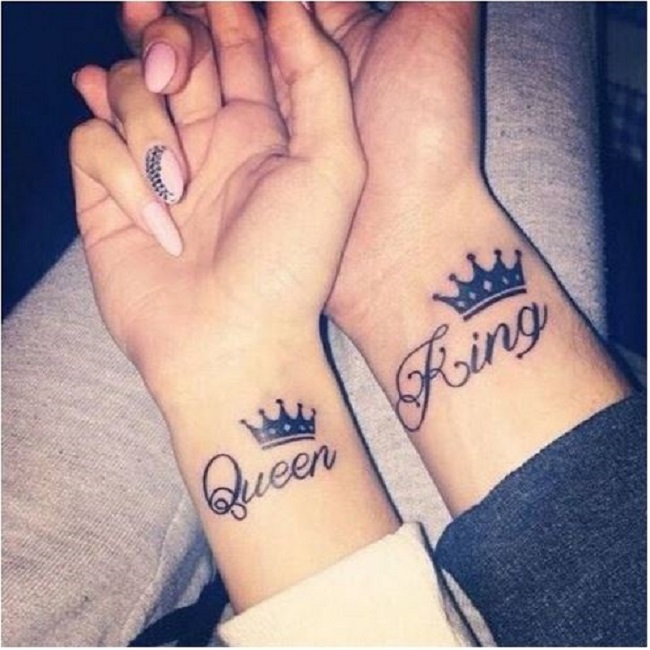 tattoo-journal.com
2. Matching pinky tattoos, ideal for friends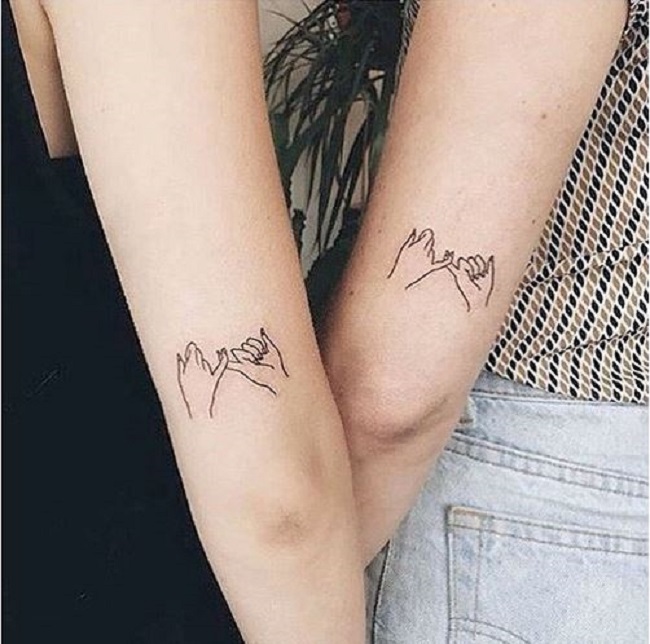 i.pinimg.com
3. Nice bird matching tattoos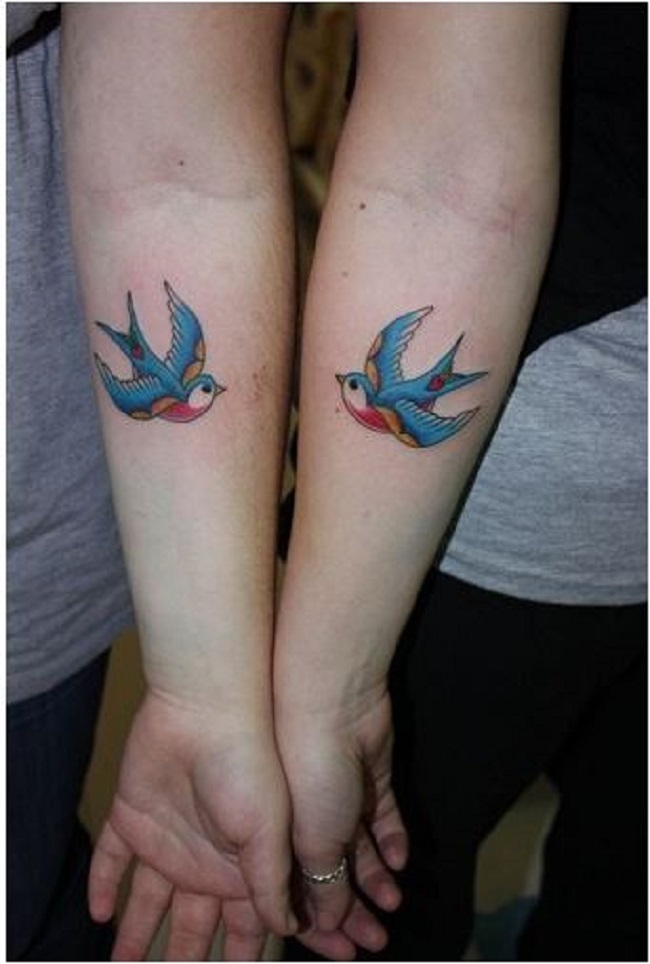 i.pinimg.com
4. Cute key and lock matching tattoo
i.pinimg.com
5. Nice couple matching infinity tattoo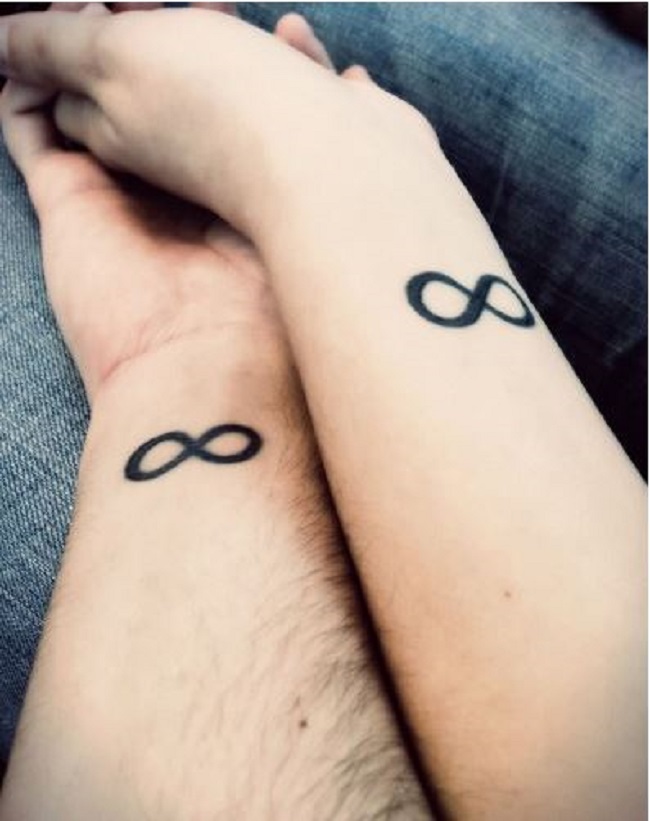 6. Cool matching crossed finger friend tattoo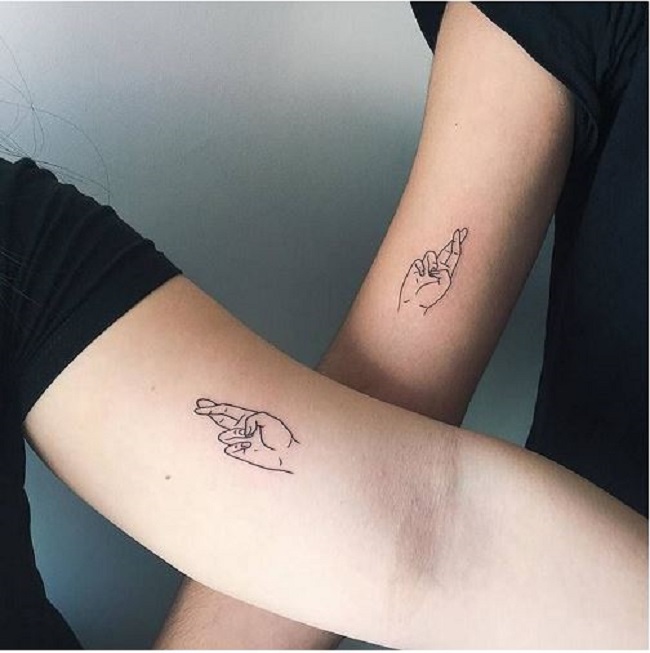 i.pinimg.com
7. Matching cup of tea tattoo design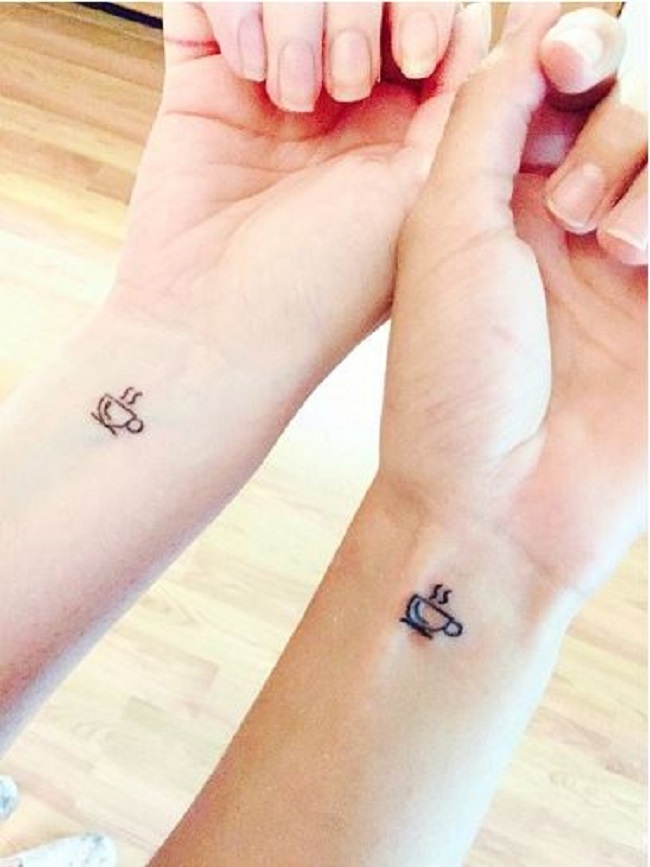 i.pinimg.com
8. Cute matching owl tattoo design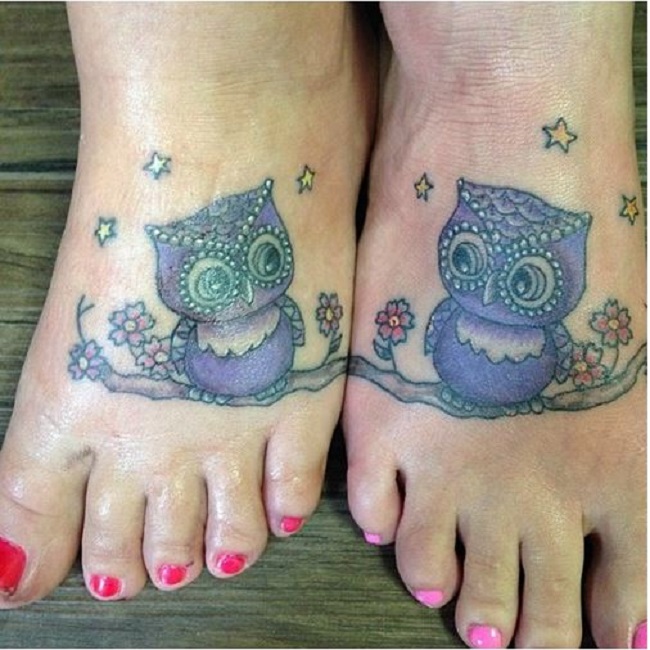 tronya.co
9. Cool burning sun matching tattoos with a little yin and yang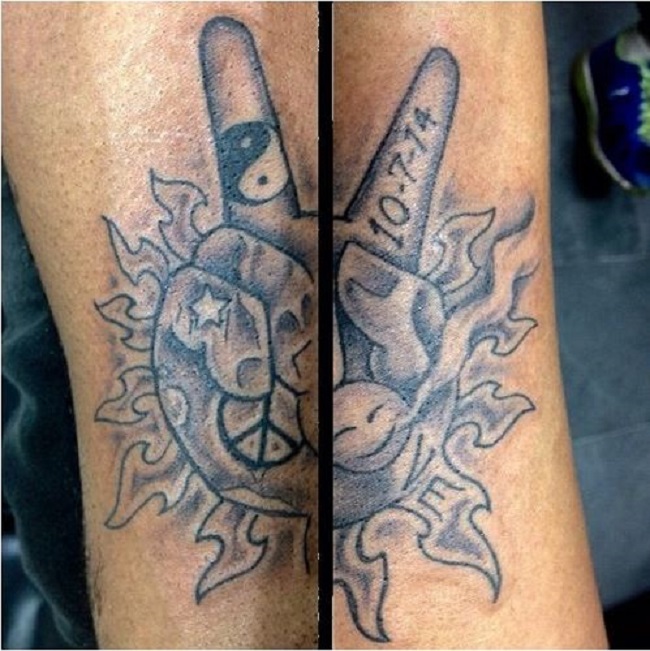 i.pinimg.com
10. Cute sisters matching tattoo. Sisters forever and beyond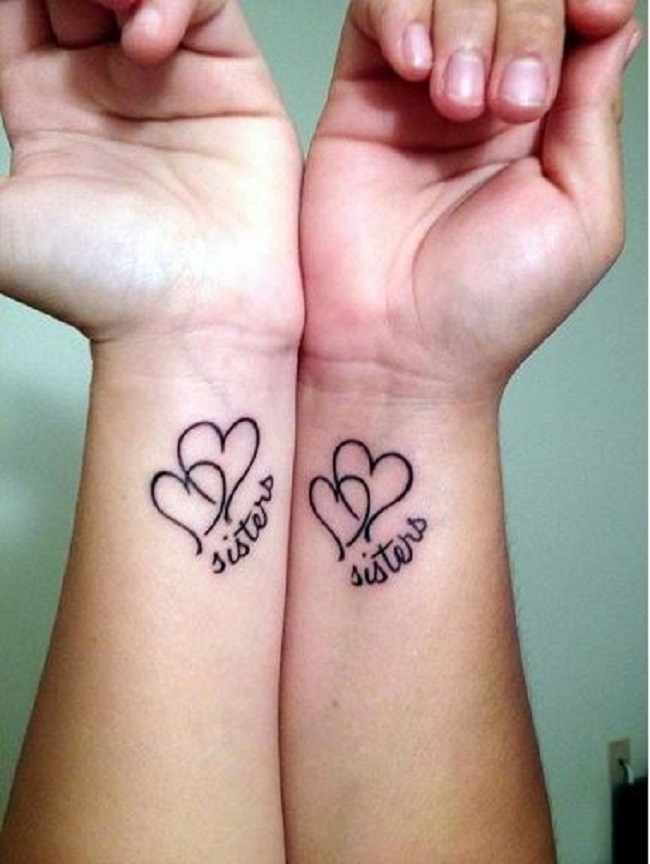 i.pinimg.com
11. Matching Friendship year tattoo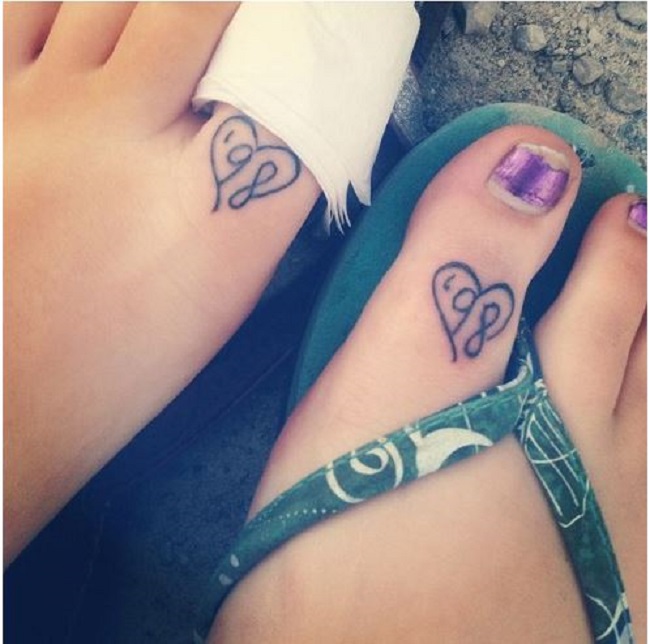 i.pinimg.com
12. Matching cool sister leaf tattoos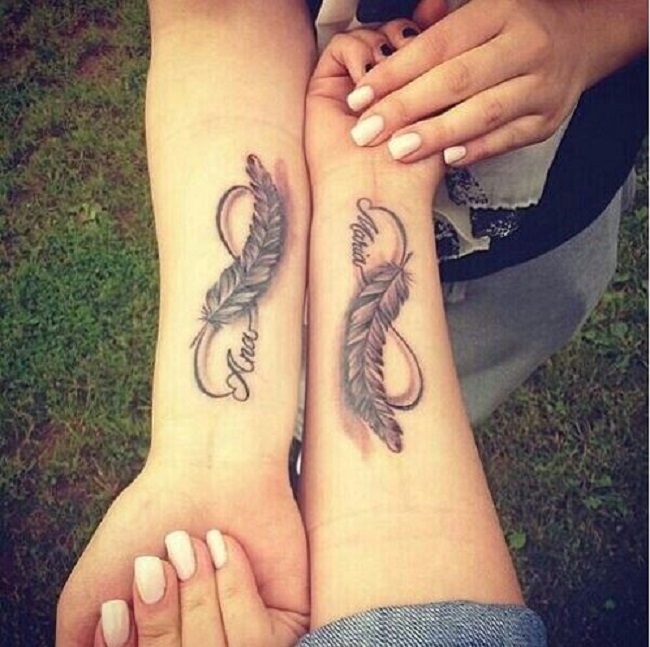 i.pinimg.com
13. Matching couple funny Hello Kitty tattoos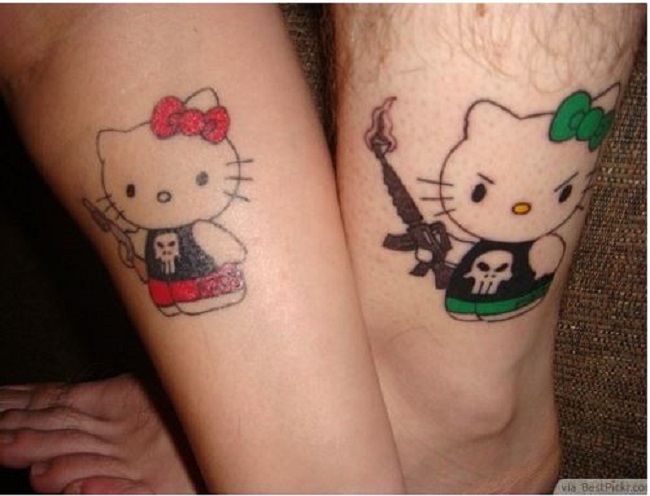 bestpickr.com
14. Matching funny creative cuuuuute elephant tattoos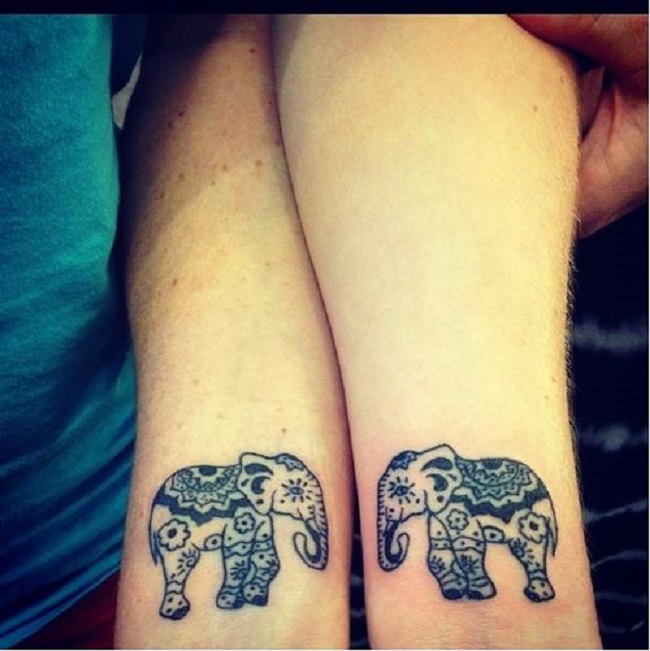 i.pinimg.com
15. Matching couple chemistry tattoos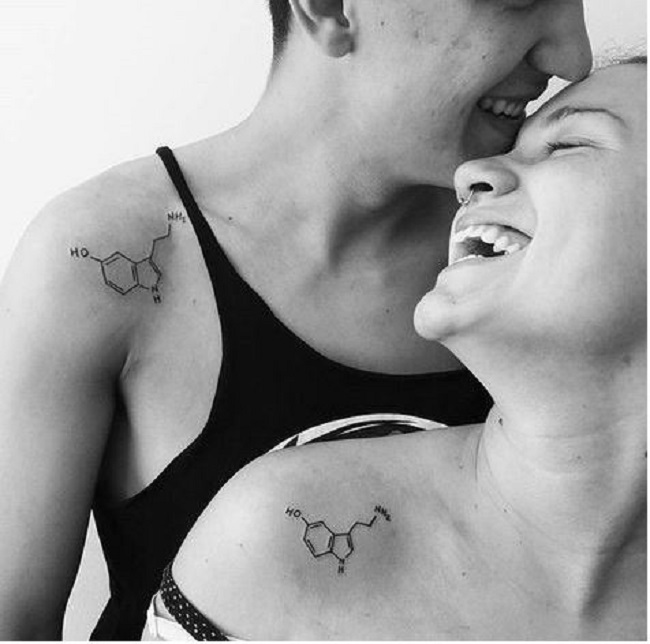 i.pinimg.com
16. Matching moon and sun tattoos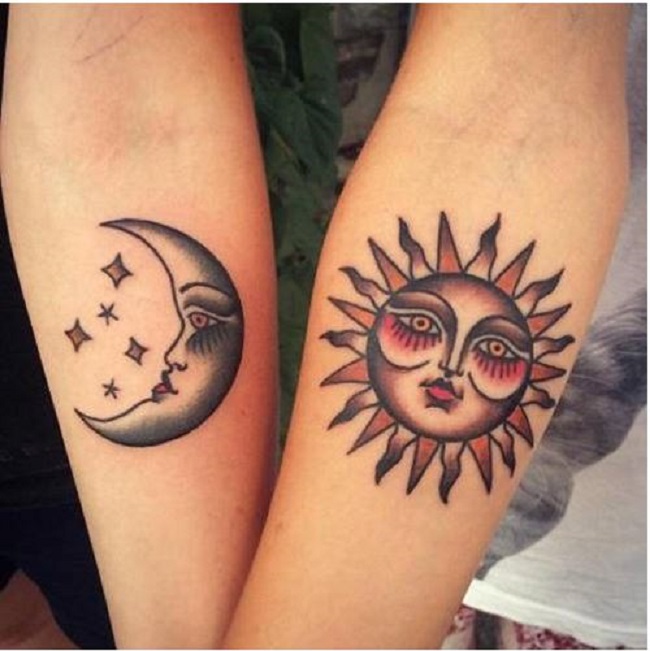 i.pinimg.com
17. For those for whom food is life and more than that: funny matching bread tattoos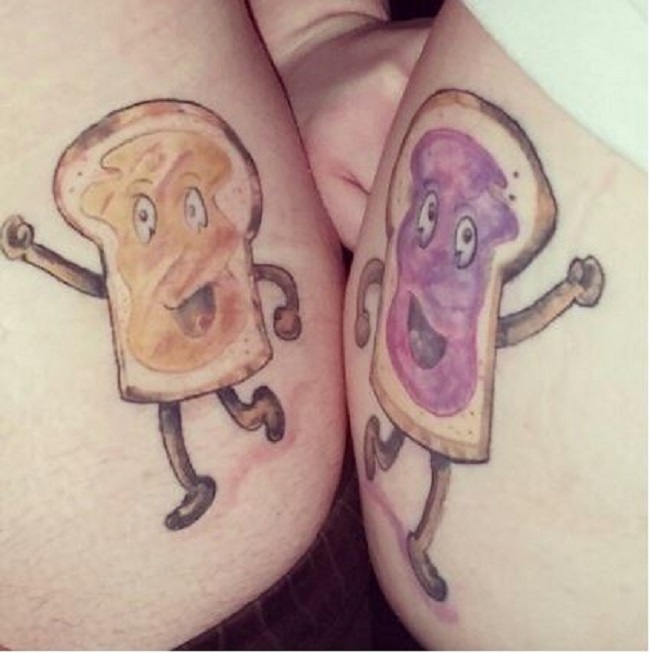 i.pinimg.com
18. Matching butterfly tattoos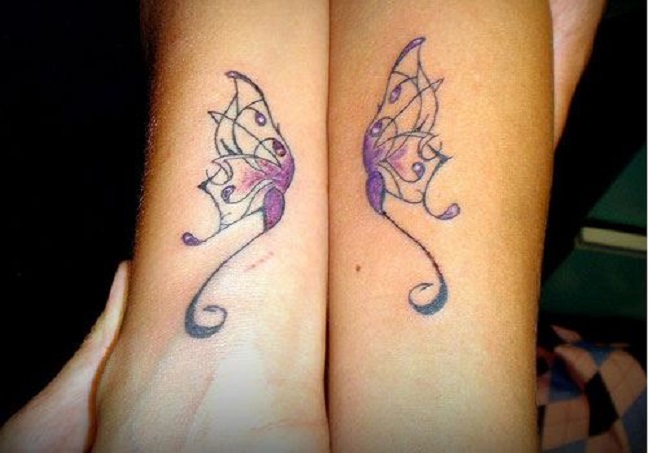 creativefan.com
19. Matching anchor tattoos to wear proudly on your ankles, with a pair of stilettos and jeans
i.pinimg.com
20. Mickey and Minnie funny matching tattoos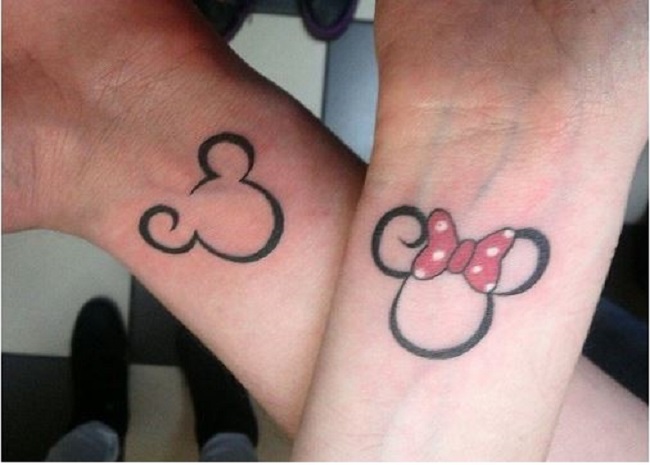 askideas.com
21. Matching puzzle tattoos. Love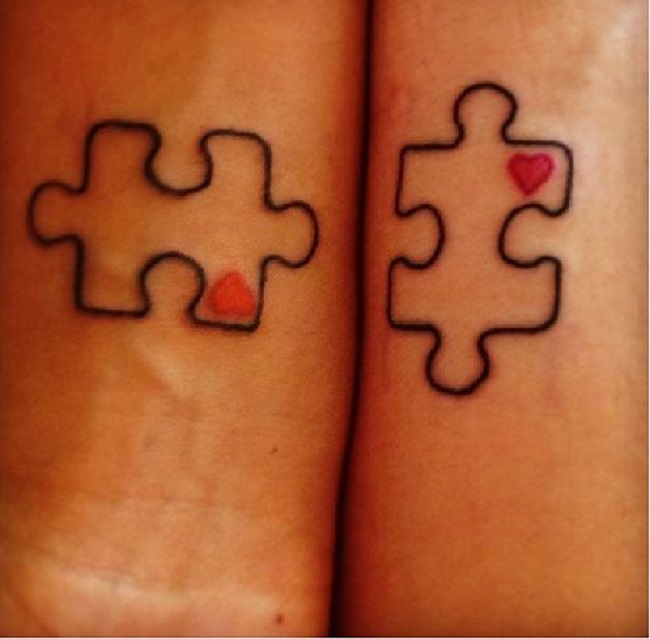 i.pinimg.com
22. Another cool matching line tattoo. Heartbeats!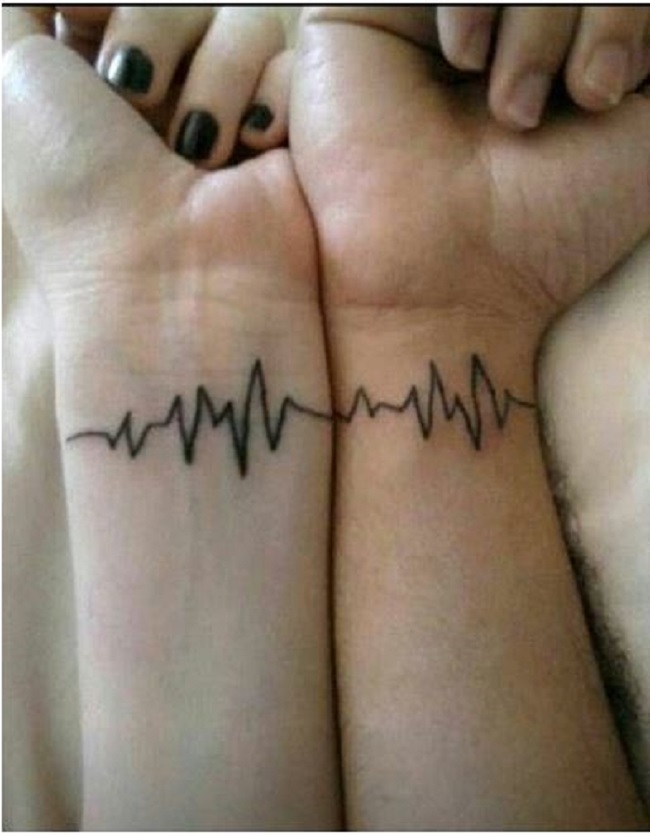 bodas.com.mx
23. Funny matching line tattoo of a boy and girl or man and wife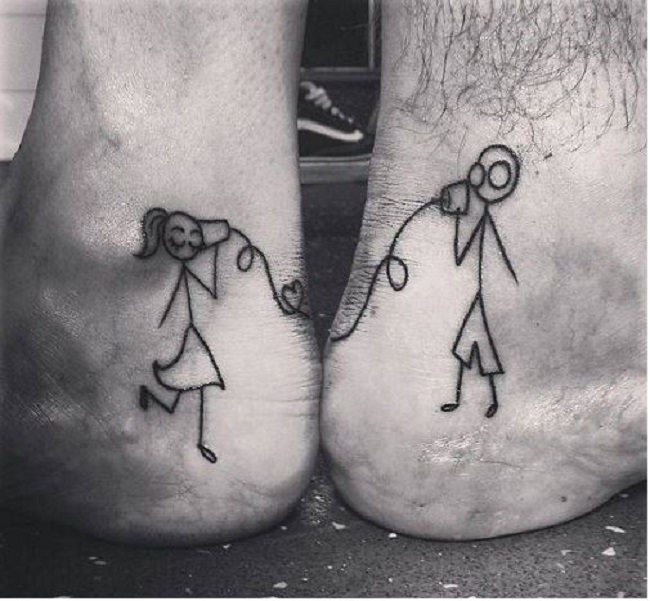 nedhardy.com
24. Matching words on skin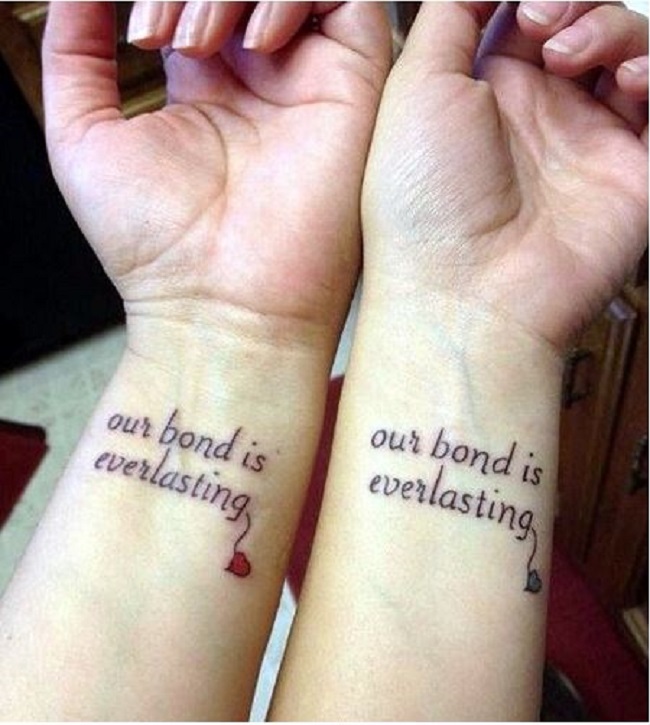 25. Matching couple tattoo, flower design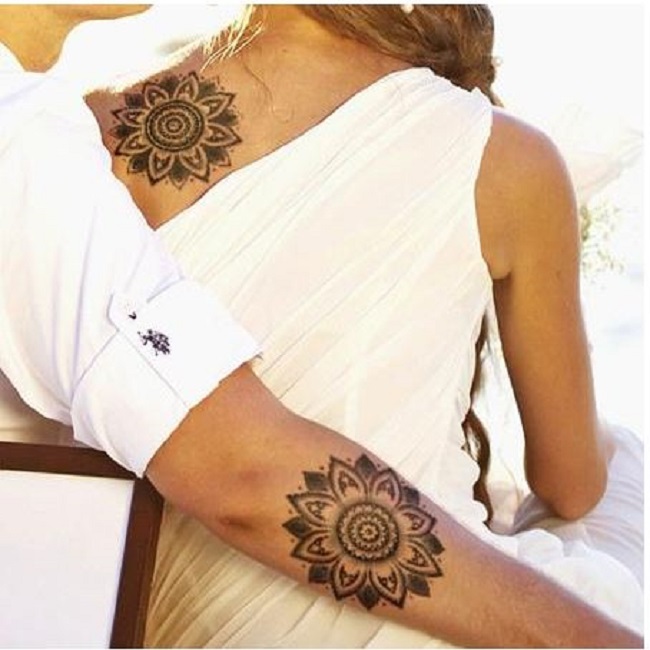 i.pinimg.com
Via stylesatlife.com