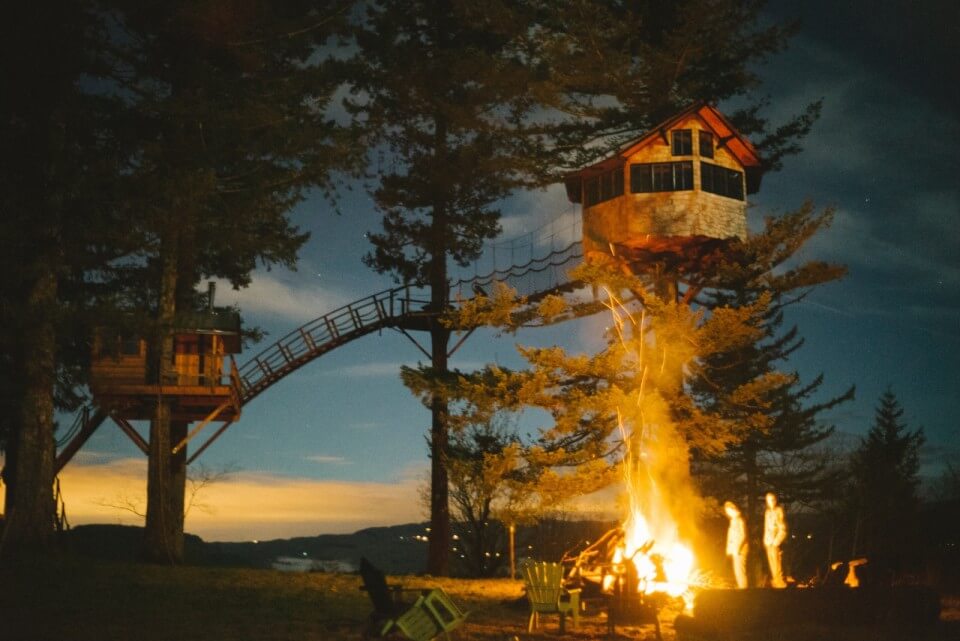 If you played in a tree house when you were a kid then you know the joy of having a place of your own, complete with a bird's eye view. There is nothing quite like being nestled away in the gently swaying branches of a magnificent tree.
No one knows this better than Foster Huntington, Tired of the rat race in New York City, He decided he needed a change. He quit his job, bought a custom camper van, and began a soul searching journey that led him to Portland Oregon. There with the help of a few buddies, he realized his dream. Huntington has built himself his own personal Neverland- not just a tree house, but a home in the trees!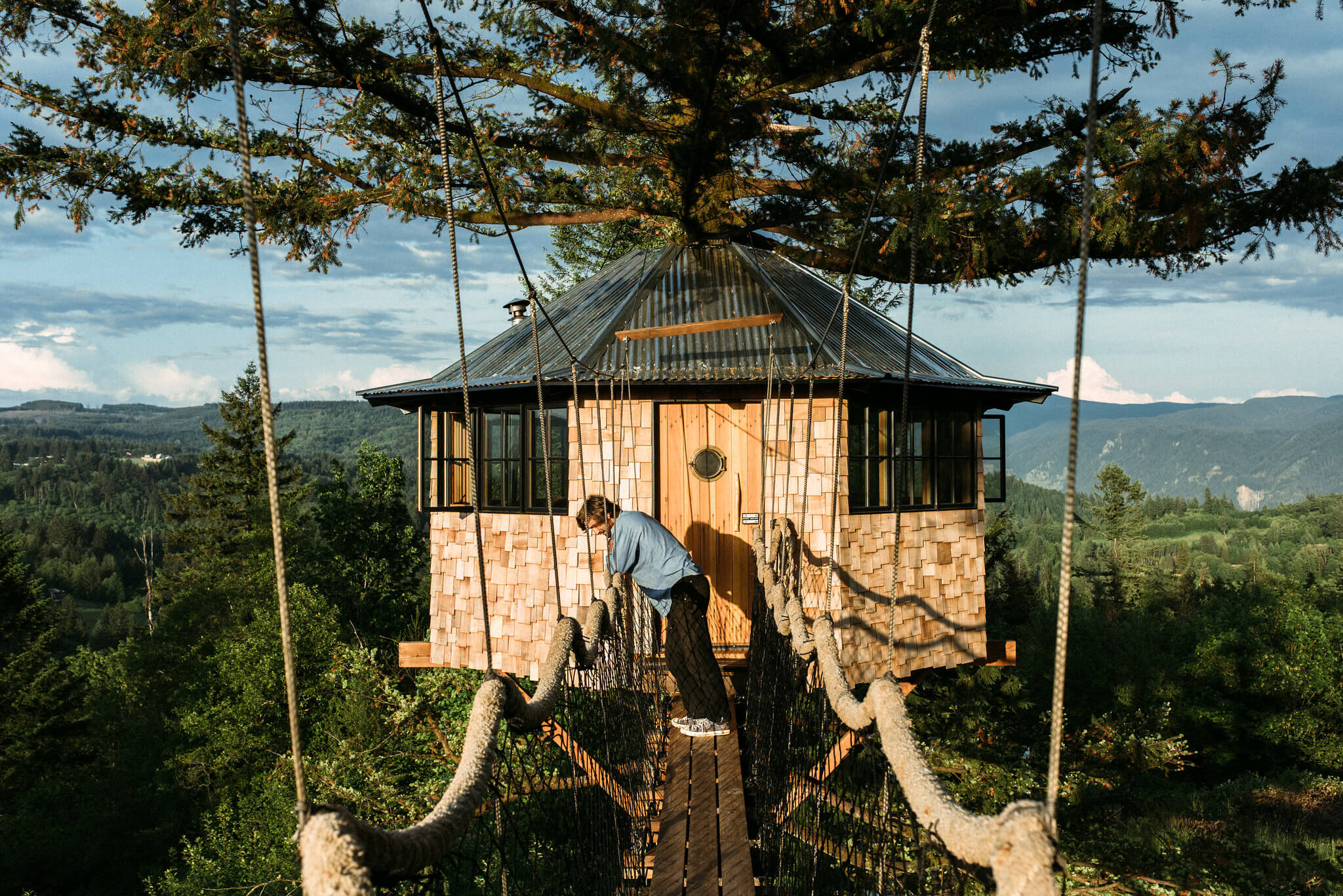 This tree house includes a large sleeping cabin, complete workshop, and his own personal skate park and hot tub below.
Now Huntington is living his dream. He freelances for a lucky list outdoor companies, is always improving his tree house, and has learned to kick back and enjoy life. When asked if he misses his upscale New York digs and corporate job, he told us NO, that he traded a nightmare for a childhood dream.
SEE ALSO: Japan's Largest Tree-House Looks Better Than My House, Wow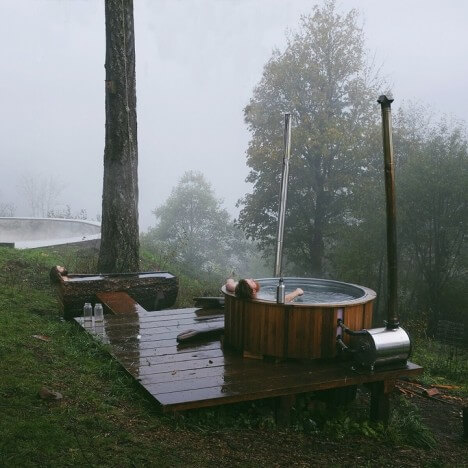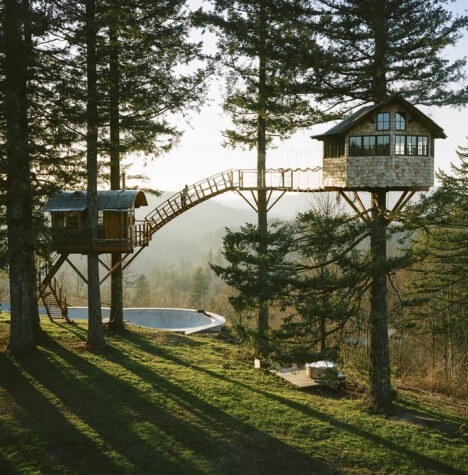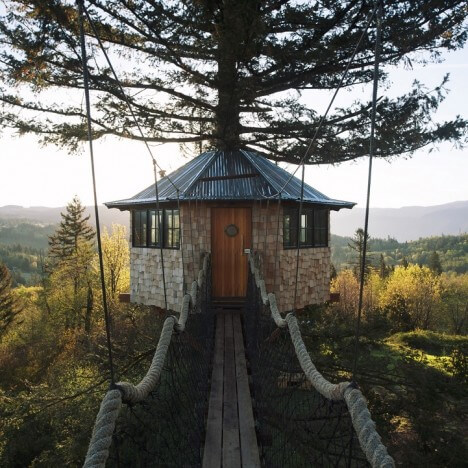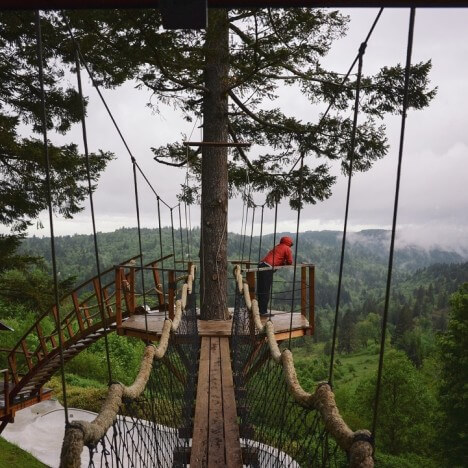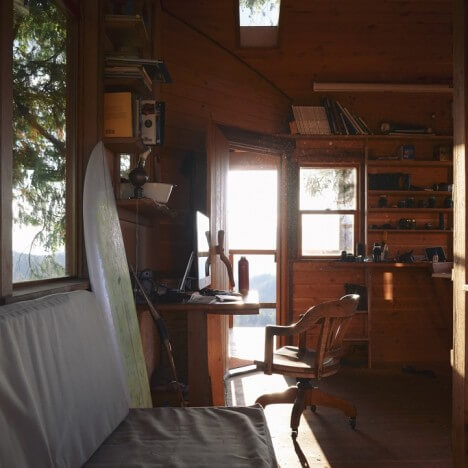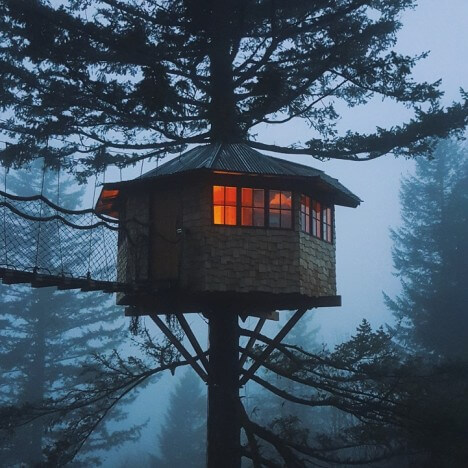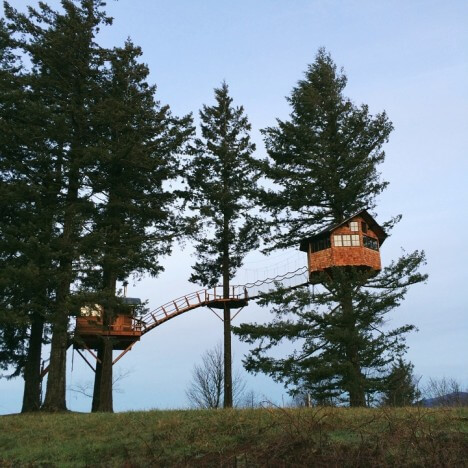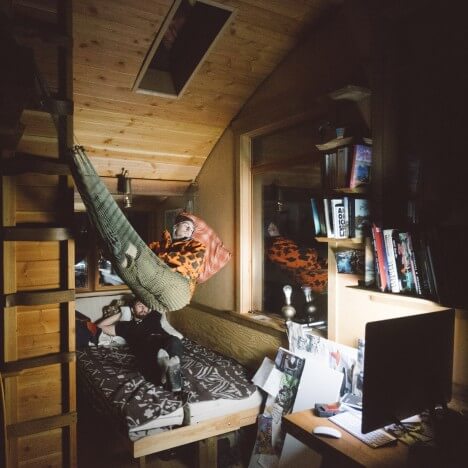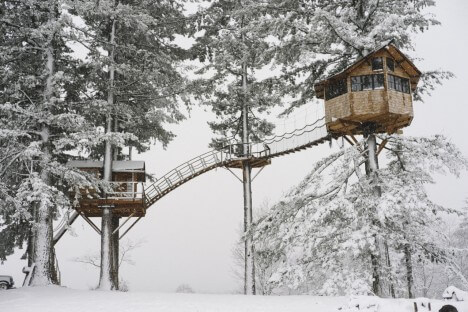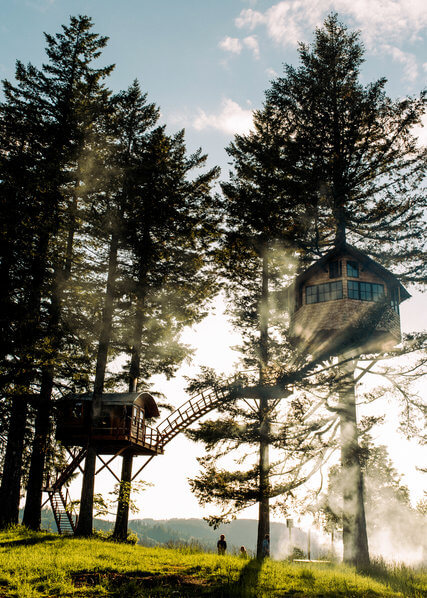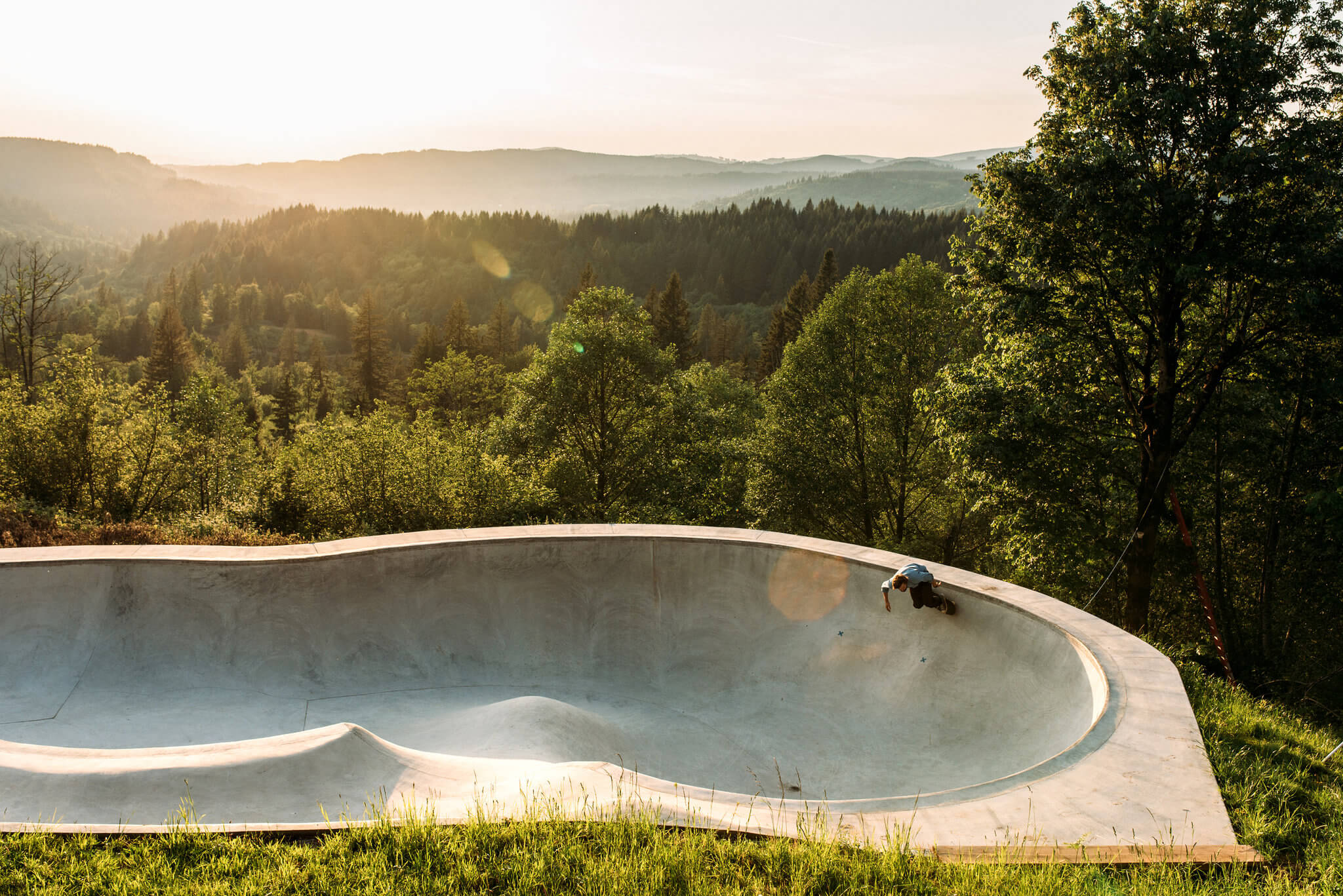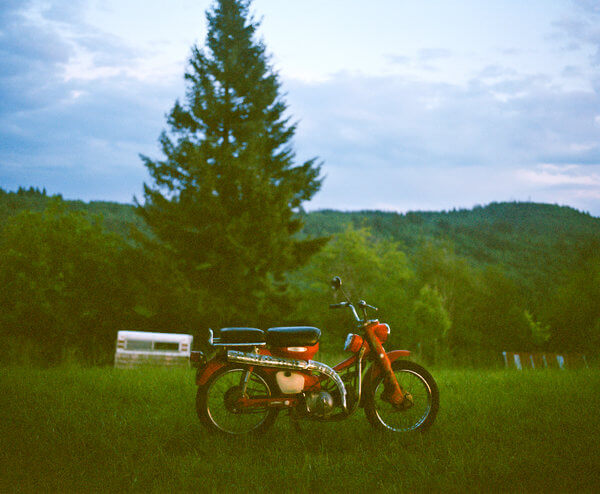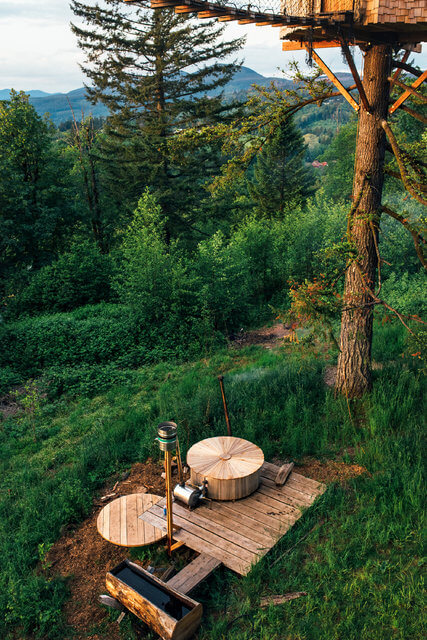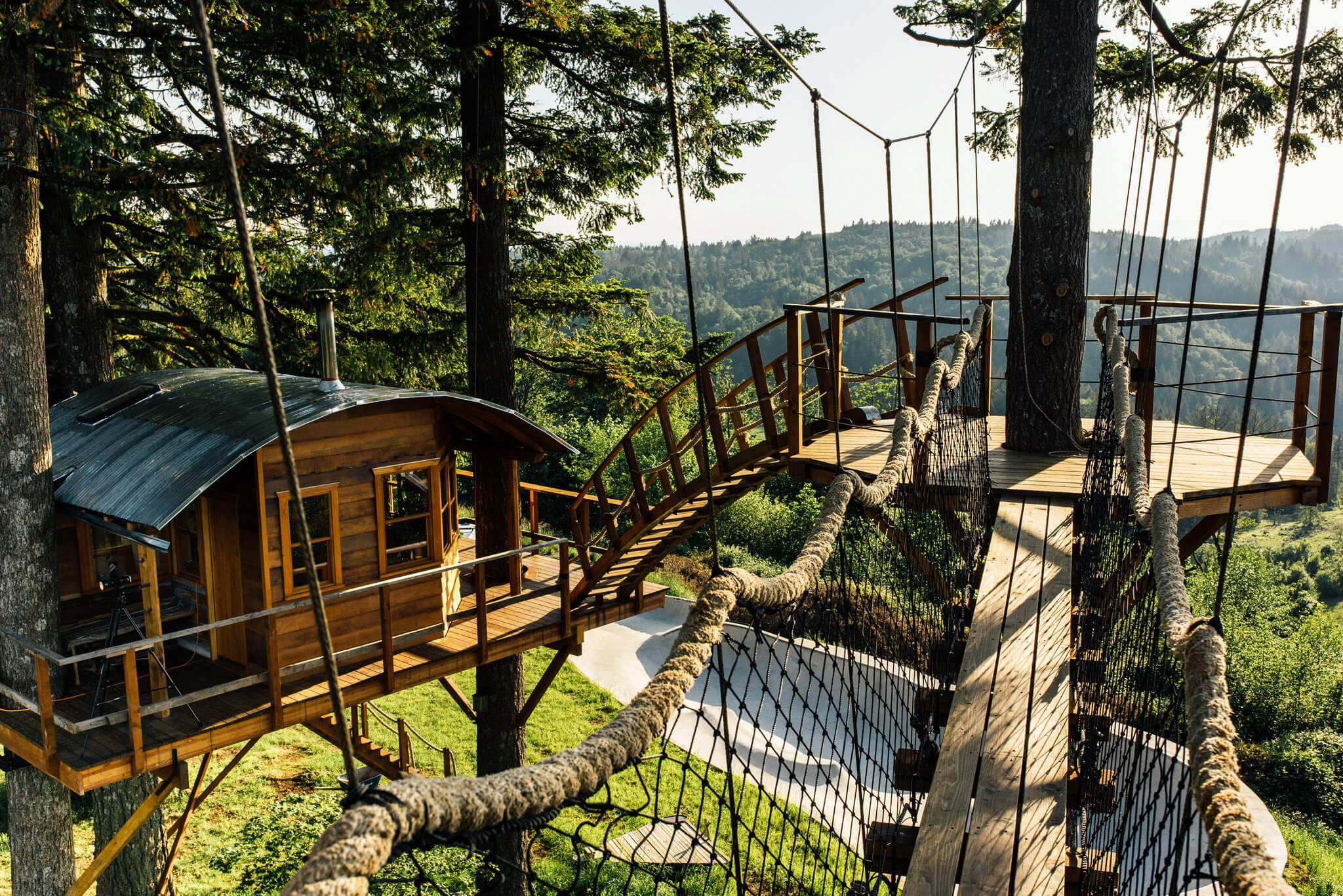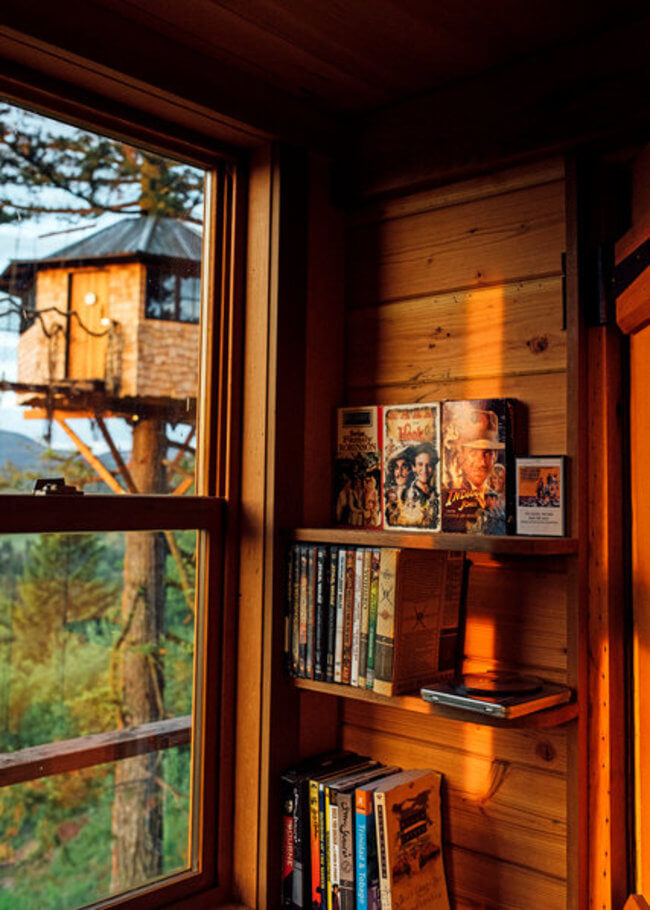 Source: link