The presidential state car AKA " The Beast Car " is the official car every president gets around with, the current model of the car is a customised Cadillac build on a base of a truck. Check out some of the features of this massive car below:
The beast car is like a tank or a moving fortress made of steel, aluminum, titanium and ceramic. A steel plate runs underneath the beast car to protect against bombs or grenades.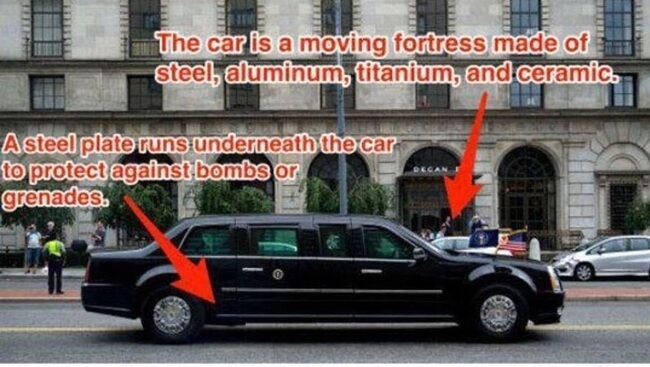 The cabin where the president seats is completely sealed to protect him from a biochemical attack. The kevlar enforced tires are puncture resistance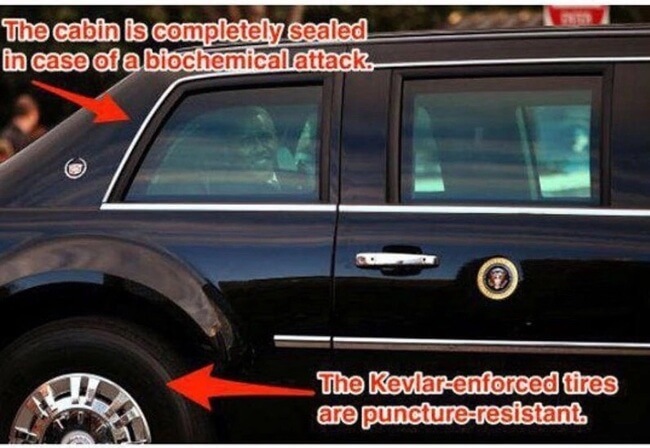 The only window that opens in the beast is the driver's window, and also by only three inches. If somehow the tires blow up, the steel rim will keep the car moving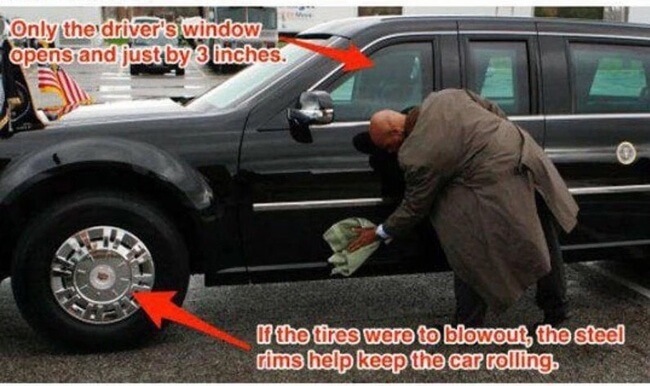 Another cool thing is the gas tank, it is covered with a foam-sealed that won't explode even if it takes a direct hit. In the trunk of the beast car there are: firefighting equipment, oxygen supply and containers of the president's blood.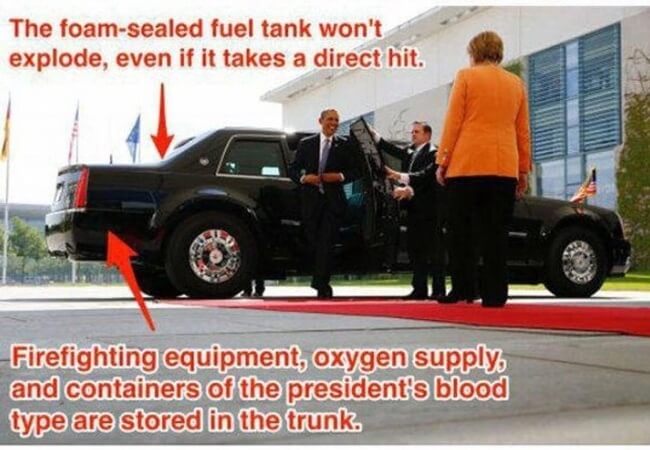 The beast travels with the president and it is always strategically parked to ccreate a barrier from crowds. The front window of the presidential car is 5-inches thick and obviously bullet proof, but the tech behind it is classified. The weight of the car is also classified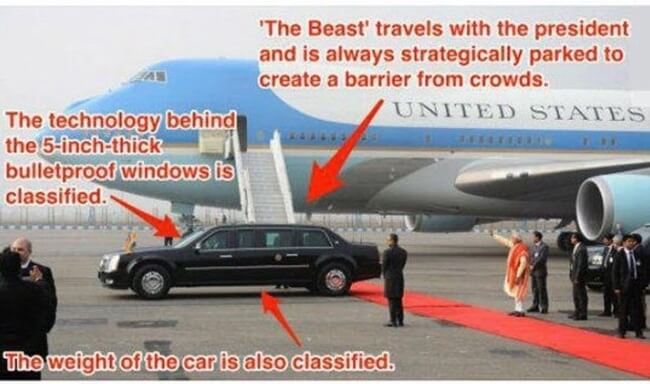 When the car is visiting abroad, the beast will display the US flag and the flag of the foreign country. Little known fact is that there are several tear gas cans and a night vision camera hidden in the front of the car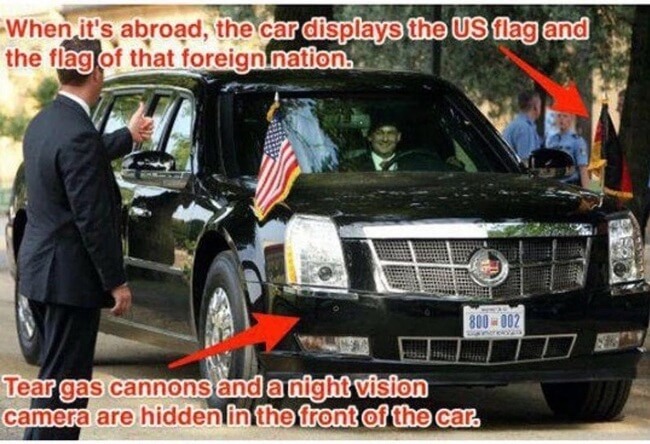 There's a satellite phone inside the car with a direct line to the vice president and the pentagon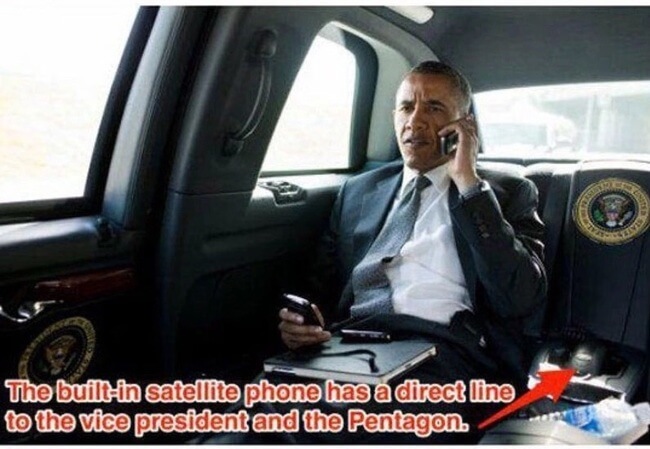 Notice the 8-inch thick door that is just as heavy as a 757 cabin door.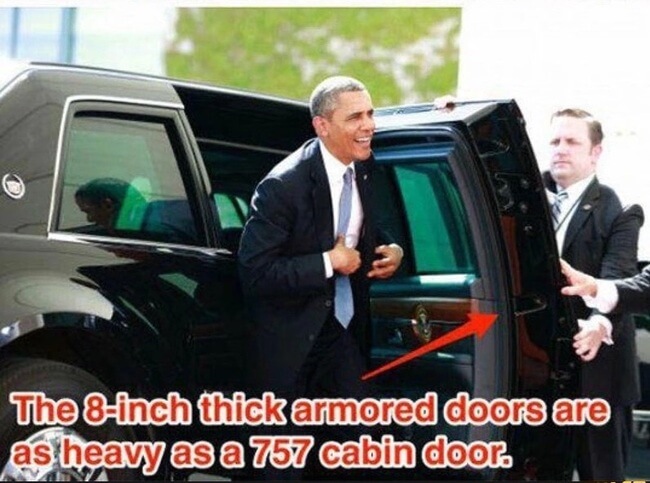 And meanwhile….in the Netherlands…..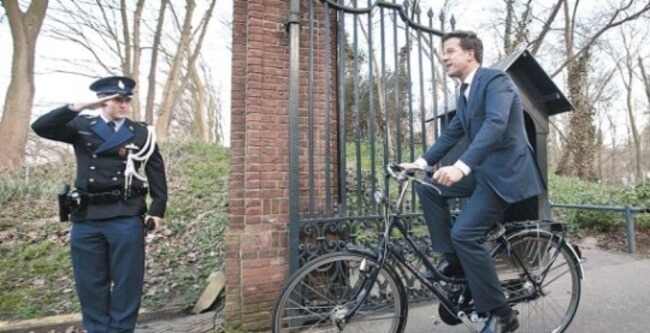 Source: Imgur