When owner Jasmine Milton fooled her Husky dog Anuko by pretending to throw a ball, he was not at all impressed and you could see it on his priceless expression in the photos she captured just in the right moment. Jasmine the 18-year-old psychology student from Aylesbury didn't think her pictures will become a viral hit on twitter and she says despite Anuko's serious look, he is the number one source of joy in he life.
" I got Anuko shortly after I was treated with having depression, and ever since Anuko has lifted any downs I've ever had, He's forced me to go outside when all I want to do is lay in bed. He's made me laugh when nobody else was able to, and now he's making the rest of the world laugh. He's my hero and definitely more than just a pretty face! " This adorable husky was born just over a year ago and has had the same serious expression ever since he was a pup. Now Anuko is involved  in husky training on the Snow Dog Guru website. More info:  Facebook | Instagram | Twitter
" So i pretended to throw a ball and caught the exact moment my dog realised i had betrayed him "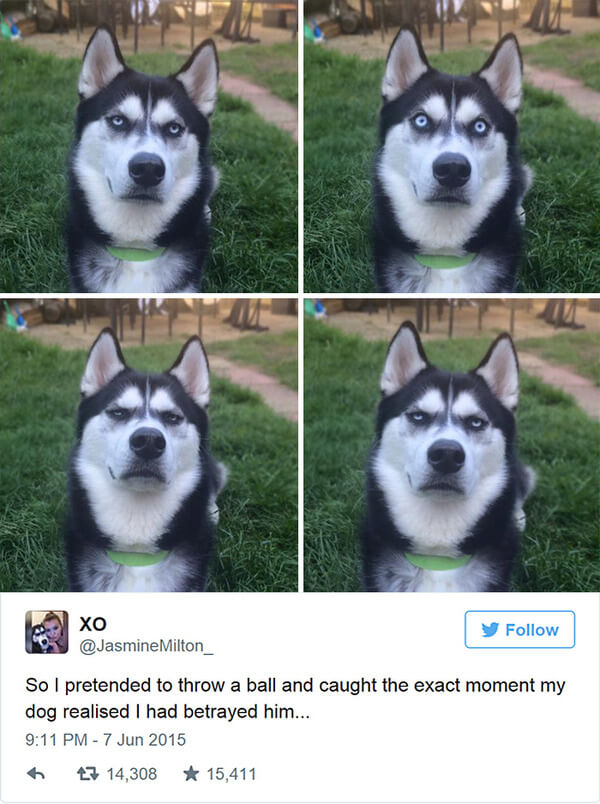 Here is Anuko sitting nicely by the ball just waiting for it to be thrown
Anuko is just over a year old and Jasmine got him after been diognosed of having depression, ever since he has lifted any down she ever had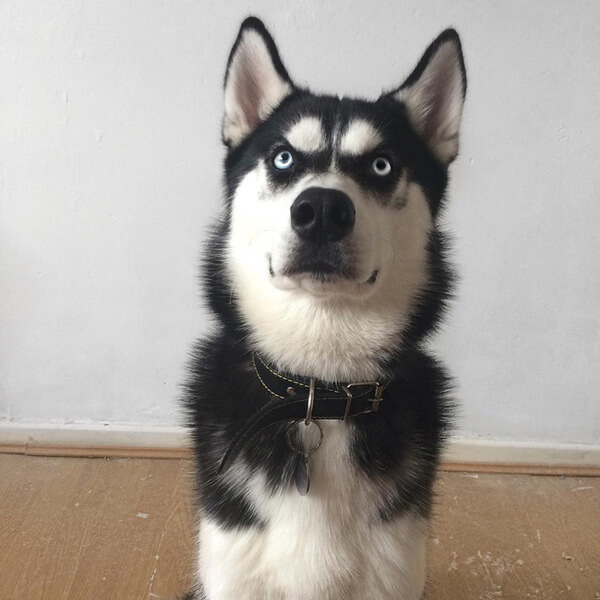 The serious face Anuko has was with him since birth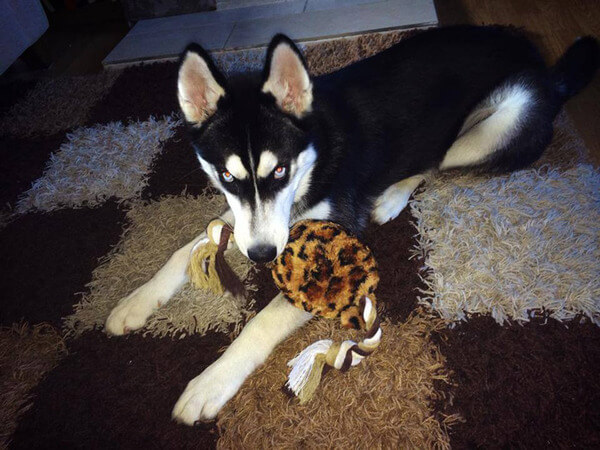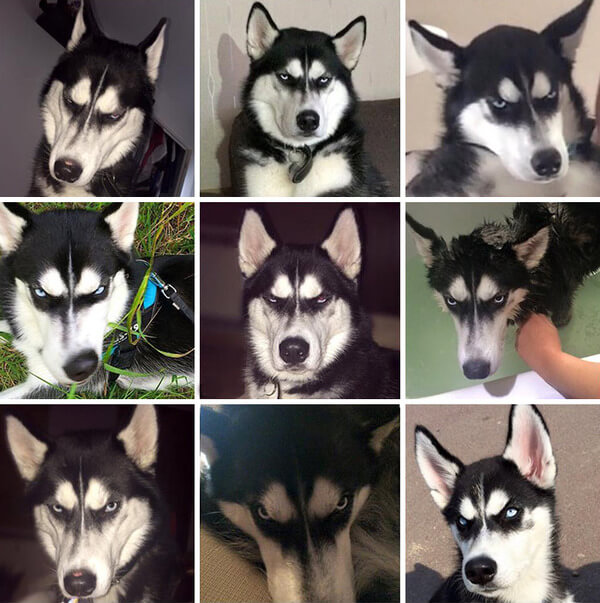 But dont let that face fool you, Anuko is the sweetest dog ever!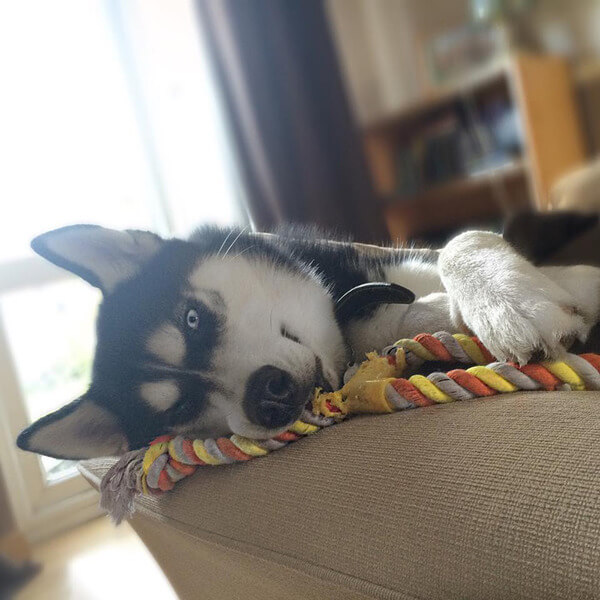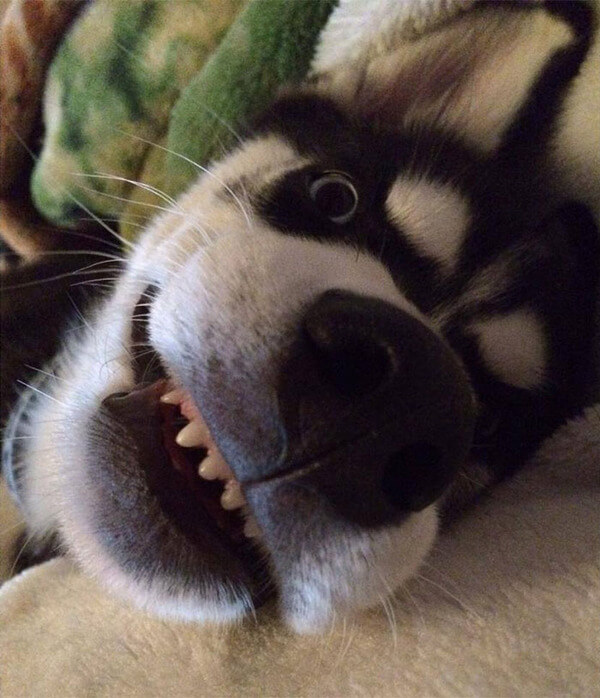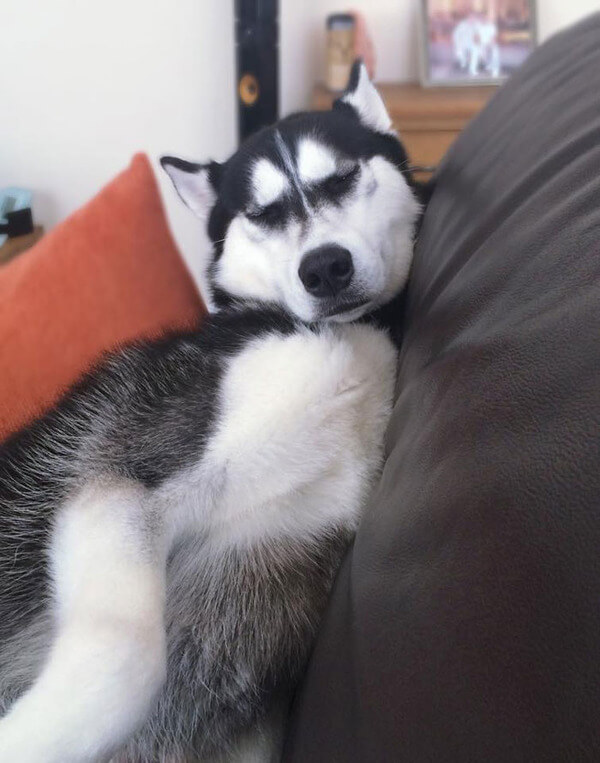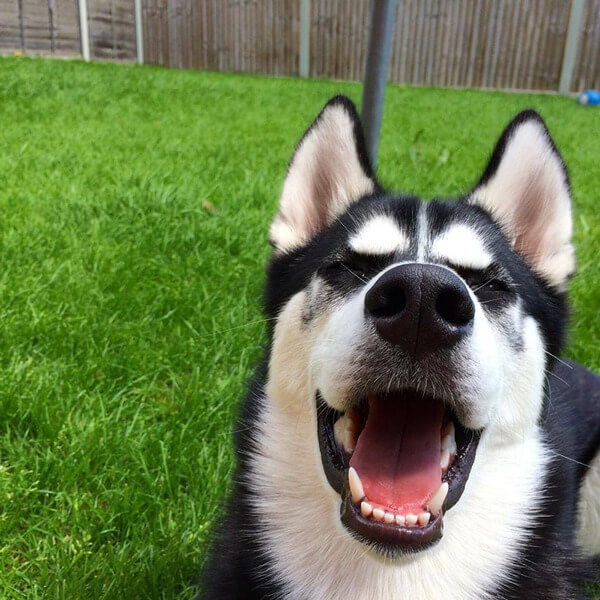 Source: Boredpanda