True love is blind for ages, colors, genders… and the most important thing it doesn't give a damn about the time. This gay couple from Florida made the Internet emotional and talk about this when they recently shared their recreated pride Photo 24 Years Later.
Nick Cardello, 54, and Kurt English, 52, met in 1992. They've been together ever since and that makes an exactly quarter of the century this year. Funny thing is people used to tell them back then all the time that their relationship is just a phase. Obviously, they were wrong. 
Cardello and English's 25th anniversary was significant for many obvious reasons and the couple decided to celebrate it by attending recent the Equality March in Washington, DC. As the March was approaching they started to share more and more photos of them from the past and one of them was Cardello kissing English when they attended the March on Washington in 1993.
"[It] was a kind of second coming-out for us," 
Cardello told BuzzFeed News.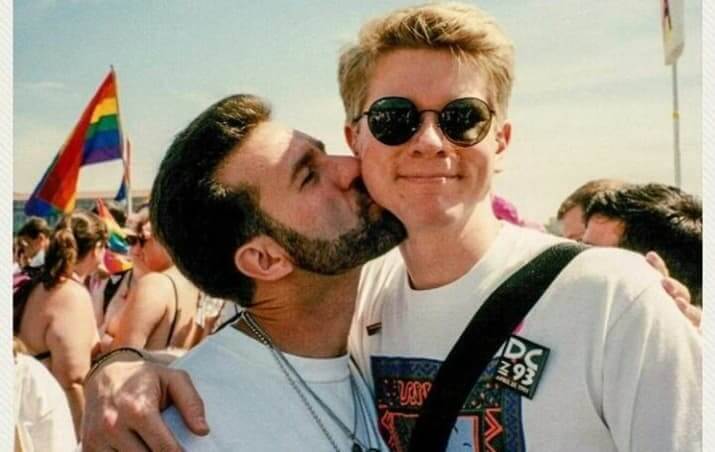 Cardello and English 24 years later.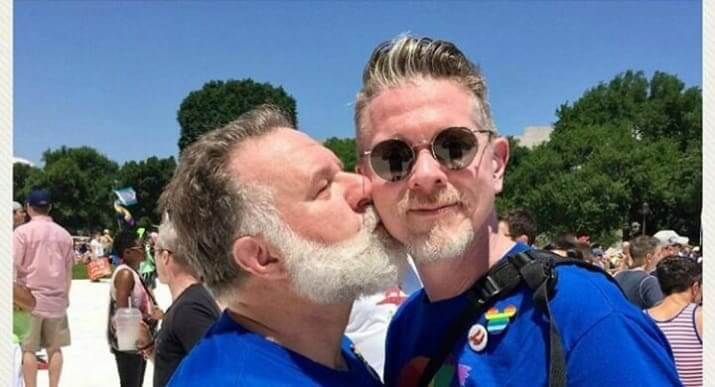 "Most of [the photos] have been kind of generic — a lot of people get kind of sensitive to seeing images of gay men kissing, so I've always resisted posting them on social media," Cardello explained.
This year, however, he decided it was "important for people to see that image."
"It's who we are."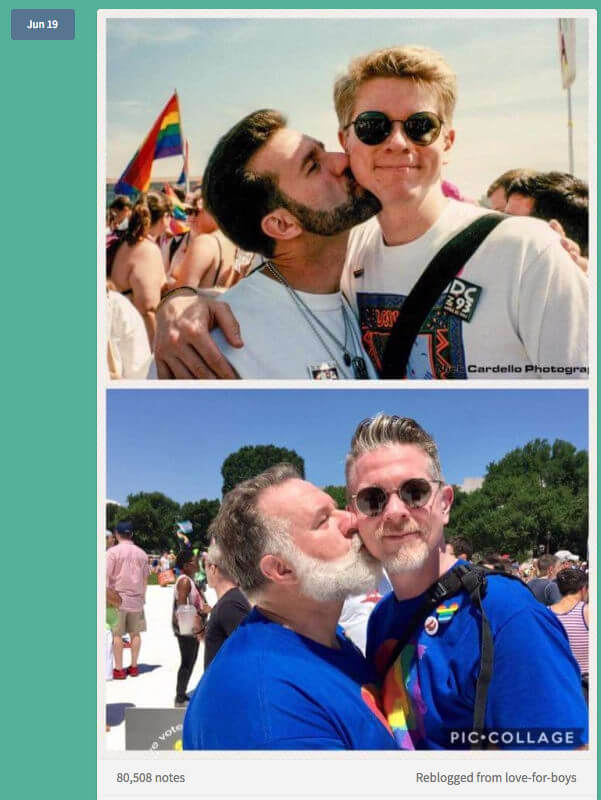 The couple decided to re-create that kissing photo — 24 years later in the exact same location on the National Mall.
https://twitter.com/tagyourheathen/status/876547218068602881
When they shared the emotional photos of moments which are significant for their relationship, they couldn't imagine the size of an avalanche of reactions they are going to cause.
GOD I LOVE THIS.

— Rachel Hawkins (@ourrachblogs) June 19, 2017
At first, they found the comments amusing…
They've been marching for so long they actually witnessed gay marriage being legalized in all states pic.twitter.com/nOwlSGg1OH

— ً (@miisandrist) June 19, 2017
"But when we started reading the comments and were tuned into what it meant to people … that was really touching,"
This is so necessary. For young gays to see old gays happy, in love, and proud. Thank you for giving me a bit of hope for the future

— PenQuinnFrog (@intelfrog) June 19, 2017
"What's interesting to see from the photos that have gone viral is the comments from the youth. They don't see many photos of gay couples getting old together."
Iconic. I aspire for this long lasting love https://t.co/YNTbczvhuG

— Drebae (@Drebae_) June 19, 2017
"They're tagging their significant others, saying 'this could be us'. That was really cute," he added.
Relationship goals AF https://t.co/mZ8ttCwhzH

— Tadala (@Bandizzo) June 19, 2017
"People need time to adjust. I needed time to feel comfortable posting those photos, and people needed time to see them."
They lasted longer than most straight people's marriages.

— Sean Hastings (@4_hastings) June 19, 2017
"I don't take it personally. The key point is that people need to come out."
https://twitter.com/Lamelion/status/877068473528188928
I know a lot of y'all are homophobic on here but like it or not, this shit beautiful dawg. They dead grew old together 🤦🏽‍♂️® https://t.co/c3eQpjqjzs

— preme* (@premevision) June 20, 2017
I used to be intensely homophobic, then I grew up and realized love is love. I'm not homosexual, but I will stand up for anyone who is.

— Roland Desdenova (@SlaveToBoredom) June 19, 2017
I have the right to post gay love as much as you have the right to post pointless hate. pic.twitter.com/LUaAPaALwG

— Mikey (@mikeythedem) June 19, 2017
"Being more public, it becomes not such a big deal. My concern is with LGBTQ suicide rates. If they can't relate to people, they feel isolated. It's important for these images to be out there."
English and Cardello are married and they live 
in Tampa, Florida.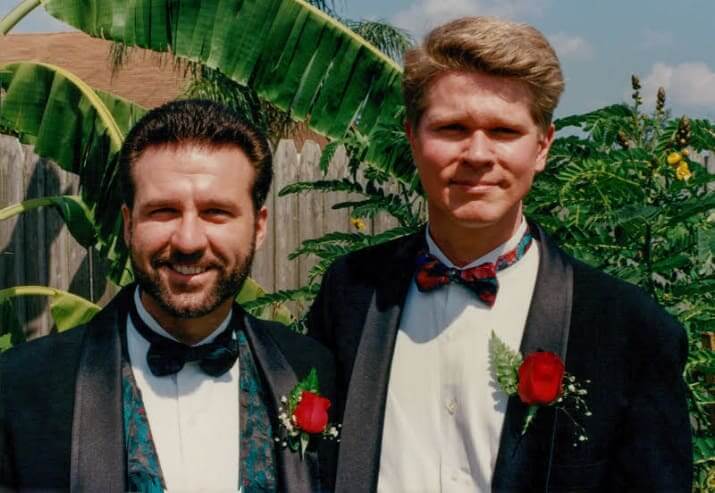 H/T: buzzfeed