| We participate in the Amazon Associates program and may receive compensation when you click some links in this article | 
Winter is coming! HBO's official Game of Thrones coloring book fits in well with this new adult coloring book fad. If I had one I'd just color the whole thing red. I swear, everybody on that show dies the most brutal deaths.
Apparently, the final two seasons of the show will air soon. I'm so behind, I had no idea they were ending it!
Luckily for those fans who are keeping up with it, you'll have plenty to do until the next season comes on TV. You can just spend all that time nervously filling in this coloring book.
It's official release is October 27 of this year. So preorder it on Amazon and get it as soon as it comes out. There's also a coloring book by George R. R. Martin based on the A Song of Ice and Fire book series that the show is based on. That should hold you over til the Game of Thrones coloring book is released.
Take a look at the pictures of a few of the pages in the book. Let us know your thoughts on this in the comments section.
The show that got everyone glued to the TV set is now available with a cool Game Of Thrones coloring book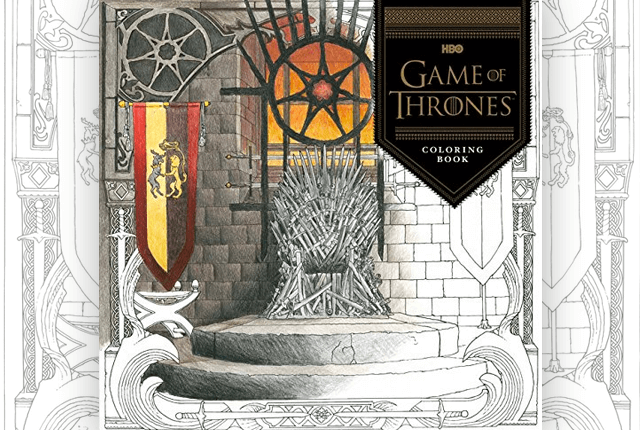 Famous scenes from the series are waiting for you to grab your colors and start giving them life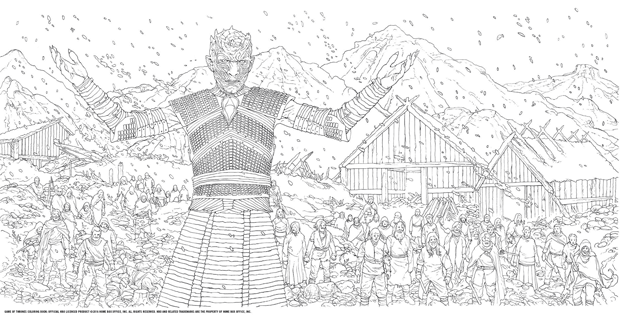 Do you recognize this one? The famous battle scene in the first season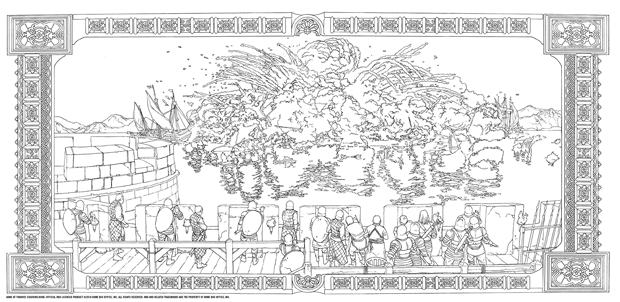 Here is Daenerys Targaryen with her unsullied army slowly but surely taking over the land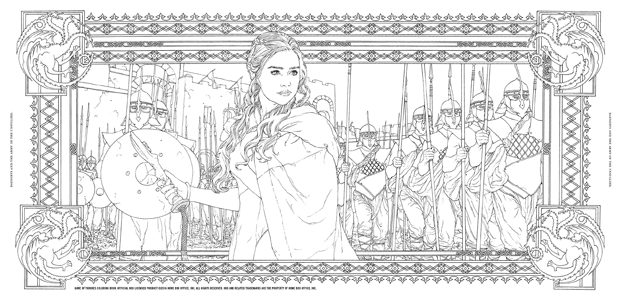 John Snow with his best friend wolf dog. Are you excited about the new season as we are? Start coloring this book to pass the time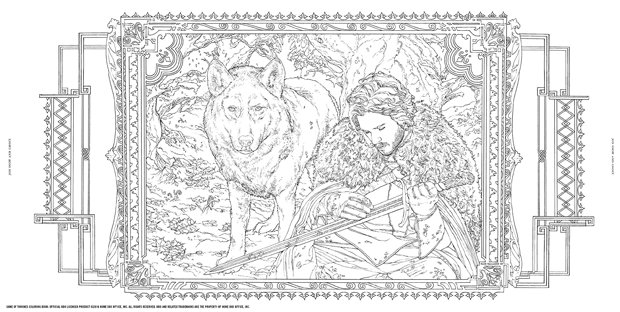 Don't wait and get your GOT coloring book now, before the new seasons come. And please share with your friends. Get the book here