Shah Cheragh, a monument and mosque in Shiraz Iran has been a beautiful and treasured pilgrimage monument since the 14th century. Shah Cheragh translates to "King of the Light." It serves as a tomb for Ahmad and Muhammad, sons of the the seventh Shiite Imam Musa al-Kadhim and brothers of the eighth Shiite Imam Ali al-Ridha.
The mosque gets it's name from the story of how it was discovered. A man was drawn to a light emitting from a grave. After excavating the grave, a body wearing armor was found and a tomb was subsequently erected during the 1130s. The body was believed to be Ahmad.
The place lives up to it's name, with the glass tiles reflecting so much colorful, natural light. Take a look at these incredible, sparkling photos. Tell us what you think in the comments section.
The inside of the shah cheragh mosque is filled with tiny pieces of glass that reflect the light and created beautiful colors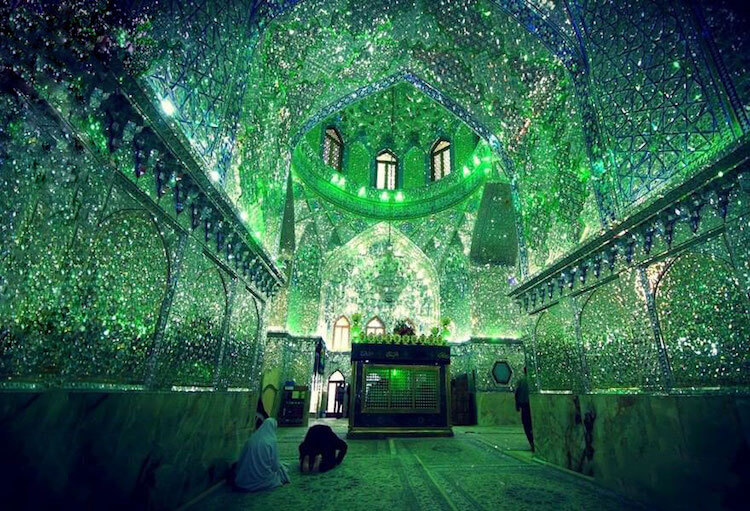 The mosque has an interesting past, it was said that around 900 A.D a traveler spotted a glimpse of light coming from a grave…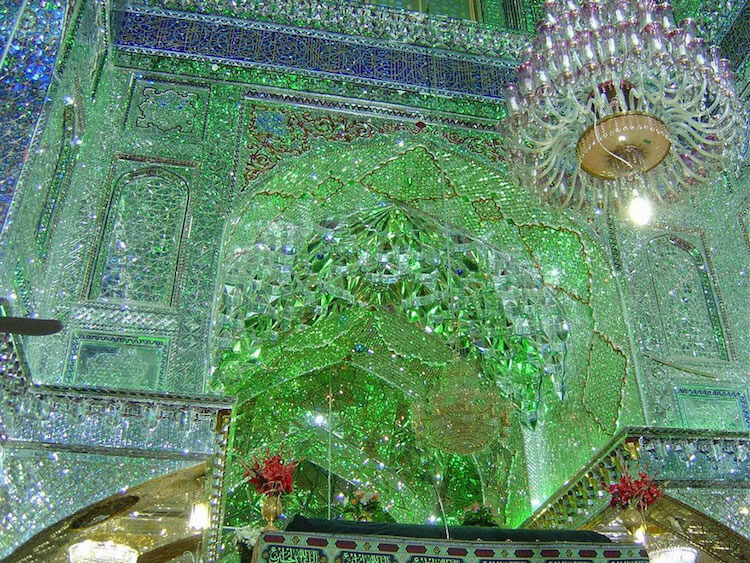 It was later found that an important muslim figure was buried inside and ever since the place has become a pilgrimage for Shia muslims.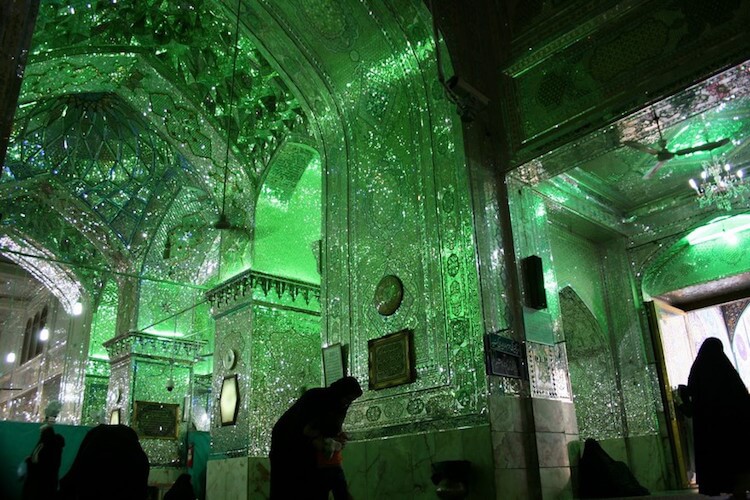 After the discovery, a structure was built above the grave and over the years, it became more and more complex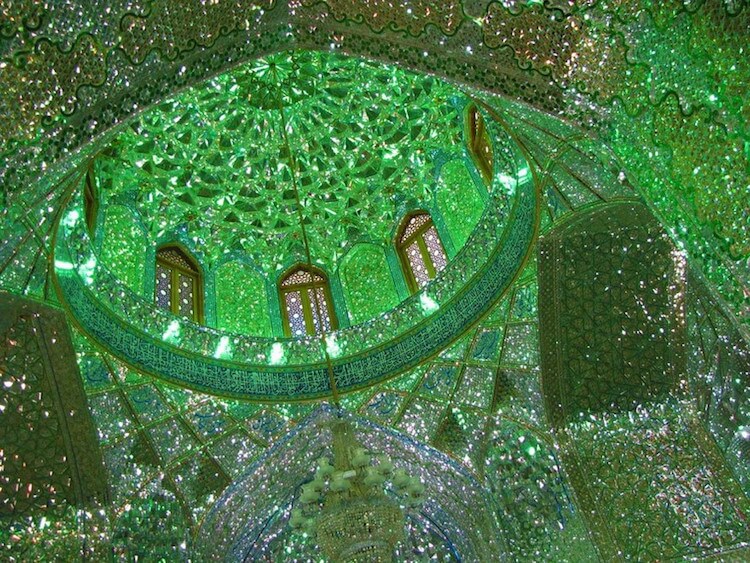 The shah cheragh mosque still stands today, but it has suffered a lot of damage over the years by people, nature and just time passing by.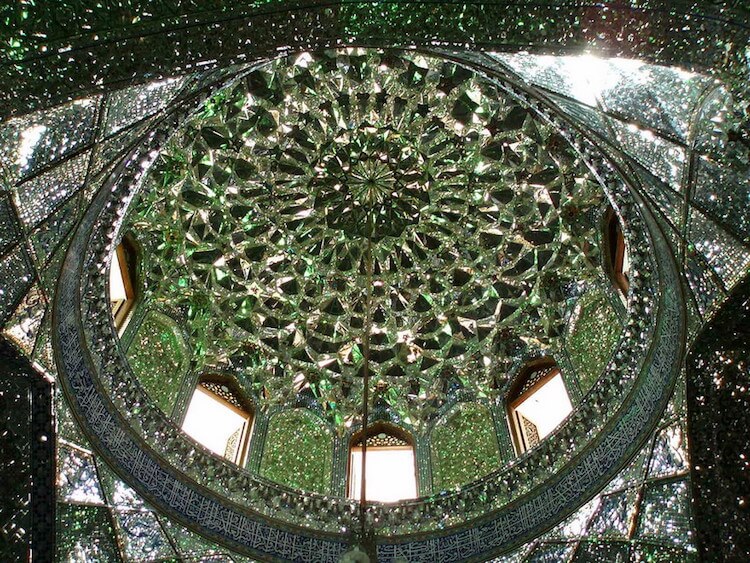 The place is filled with tiny glasses, and huge chandeliers hanging from the ceiling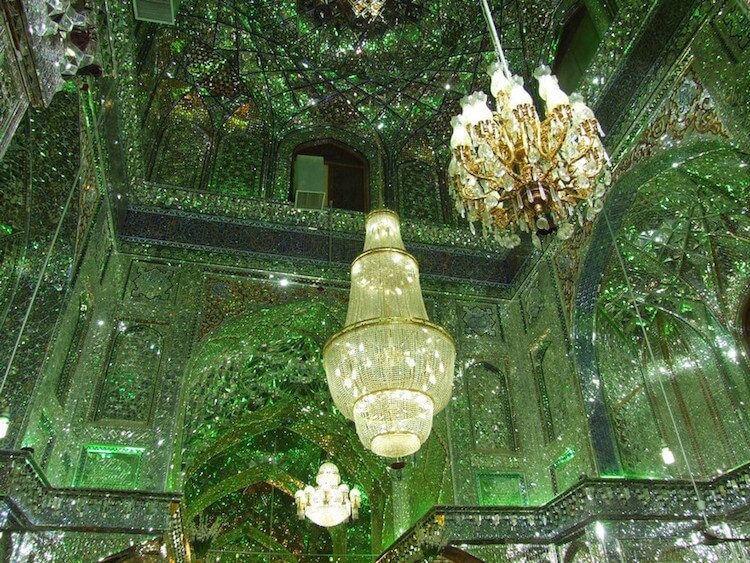 Are you mesmerized by the green lights yet?
Worth a visit for sure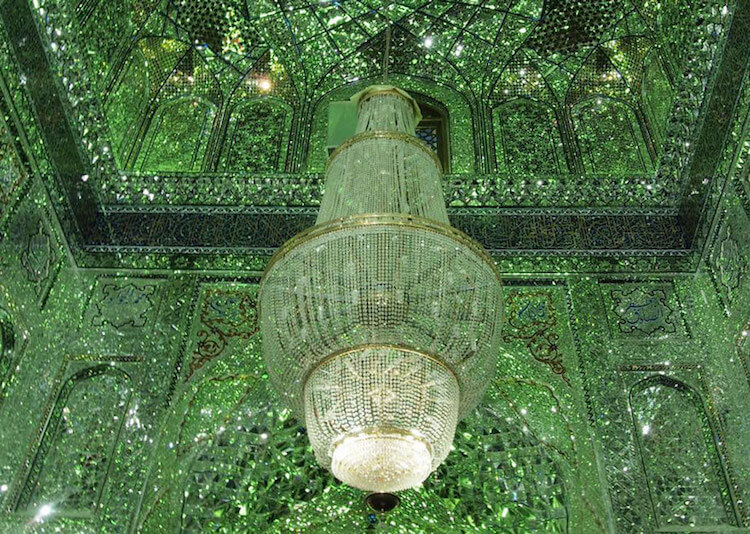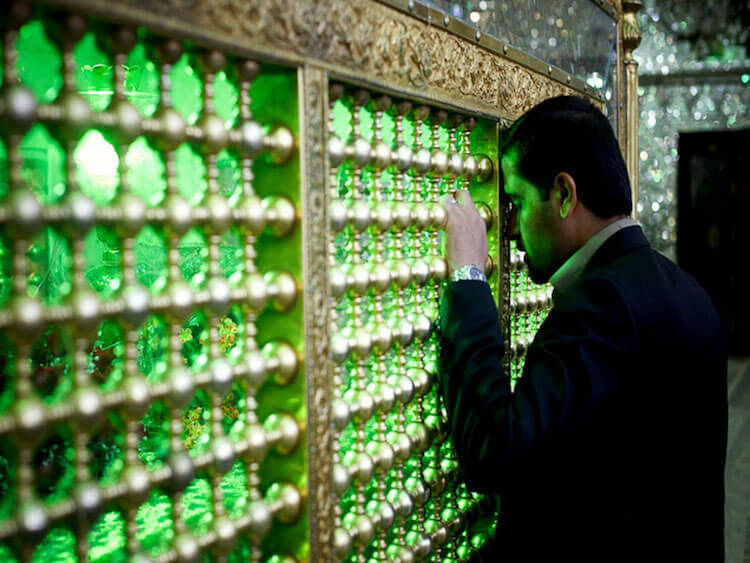 This is the outside look of the mosque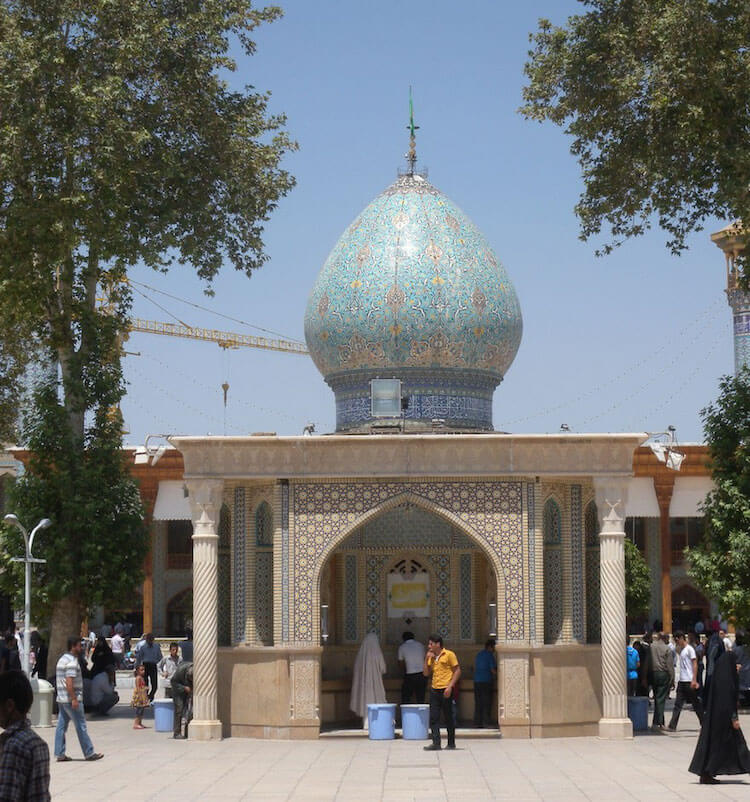 If you ever visited this place or just love the picture, don't forget to share with your friends
Source: link