Friends of 20-year-old Keiran Cable, who is from New South Wales, surprised him with a fake funeral for him that included a real coffin, a hearse and a eulogy to make it even more realistic. This mockery was organized and planned after 18 long months of Cable's disappearance from his friends' lives by simply not returning their calls or even replying to their emails when he started dating his girlfriend, Jess Ferguson who is 19 years old.
Part of the eulogy reads, "Keiran has had a tough 18 months trying to keep his friendship with his friends alive but sadly, the wait is now over and he has floated up to the gates of heaven. What hurts the most is thay we were starved of the precious time to say our last goodbyes after his relationship status was changed from being 'Single' into 'in a relationship."
More info: Facebook (h/t: walesonline, elitedaily)
According to his friend Ben Sullivan, it felt like Keiran indeed died after a few months of being in a relationship because none of them has seen him since then.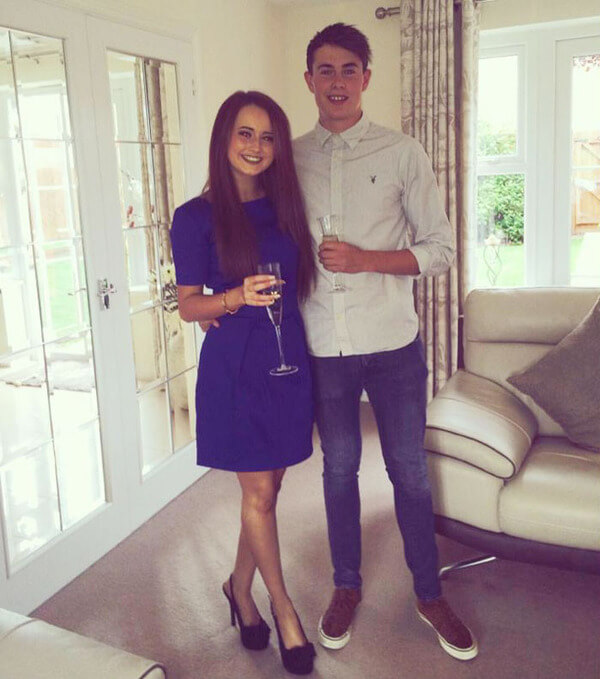 They have nothing to say except, "RIP Keiran"

His friends pretended that he was dead and resolved to hold a funeral for him.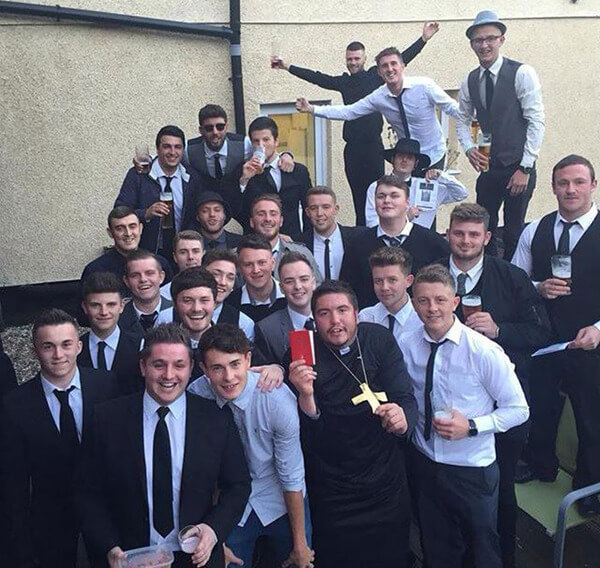 Shaun Bundy is the one who mostly organized the mock funeral.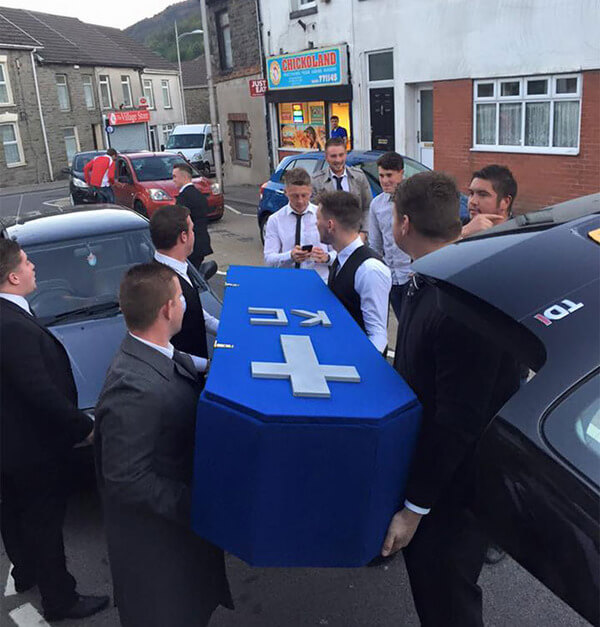 Keiran was unaware of the plan, and thought that they are going to watch the rugby but he ended up in a casket.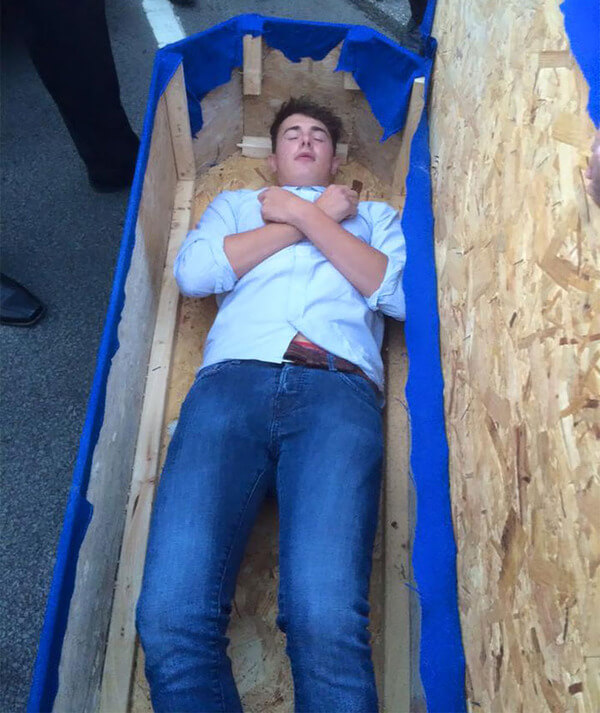 They borrowed a funeral car and drove the casket from pub to pub.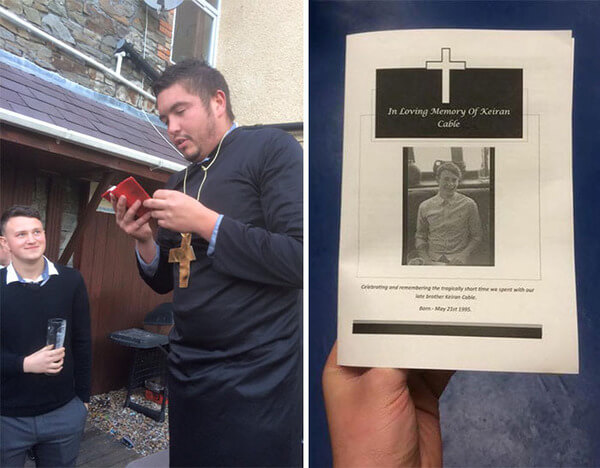 Danny Bundock played as the vicar who read passages from the old testament.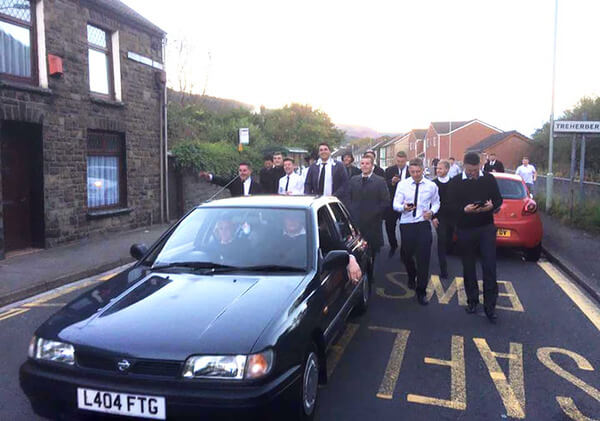 The road was completely closed for the procession.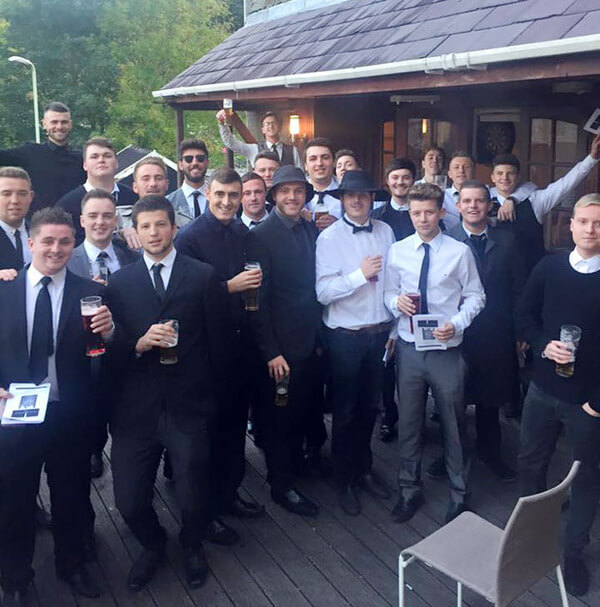 Cable was completely shocked about all these mock funeral set-up for him.
Source: Boredpanda