Photographer Lara jo regan created a series of photos called " Dogs in Cars " and as the name suggests, it's the happiest group of dogs enjoying a car ride and their happiness is just contagious. In the photo series, you can see various breeds of dogs that vary in size and gender, but the ne common thing about them all is that you can see their wide-eyed and mouths gaping open in excitement. These cruising canines are photographed with special lighting techniques which involve mounted contraptions on the car roof and high-speed lights that work together with Nikon cameras, you be the judge of the final result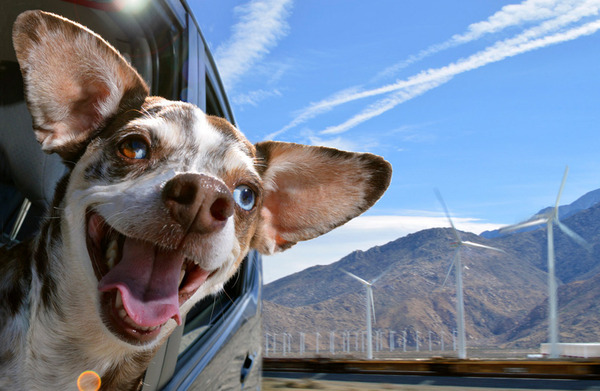 although varied by gender, size and breed, a common thread throughout the images sees the unbounded delirium and windswept coat of retrievers, pugs and pit bull terriers, wide-eyed and mouths gaping open in excitement. these cruising canines are captured with special lighting techniques, involving hand-crafted contraptions mounted on car roofs, and high-speed lights that work in conjunction with Nikon cameras — all working towards the final composition.
Retrievers can't get enough of the cool breeze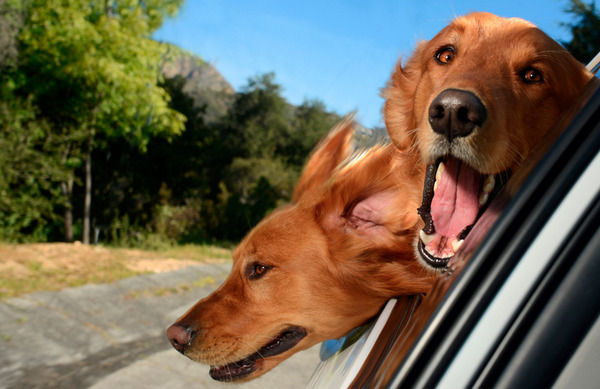 Three pugs open their mouth wide for the wind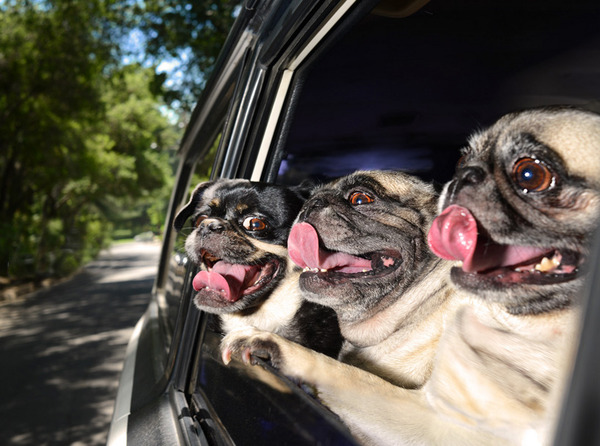 Two dogs howl from the car window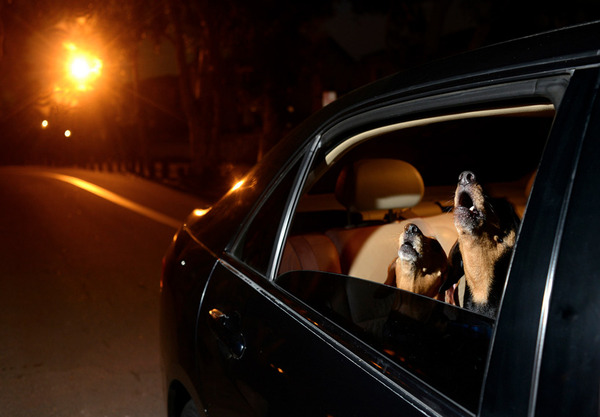 Fluffy white dogs don't care about wind, they want to rest on their pillows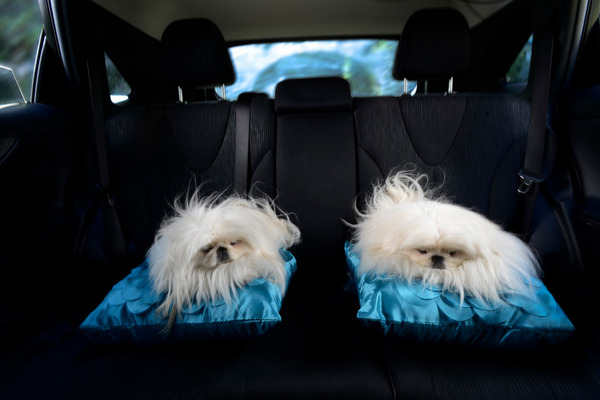 This pit bull terrier loves sitting in the front seat – just look at his big smile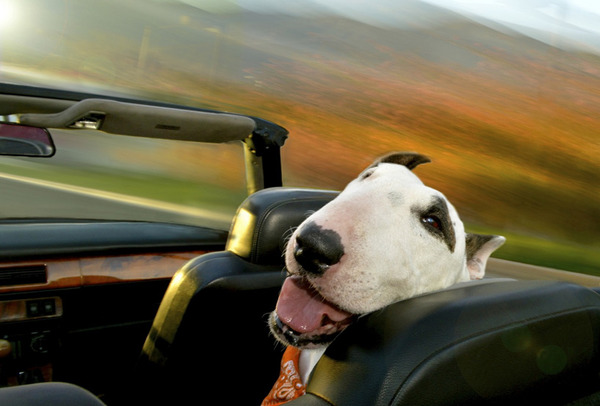 Windswept look fabulous in a convertible car, driving with style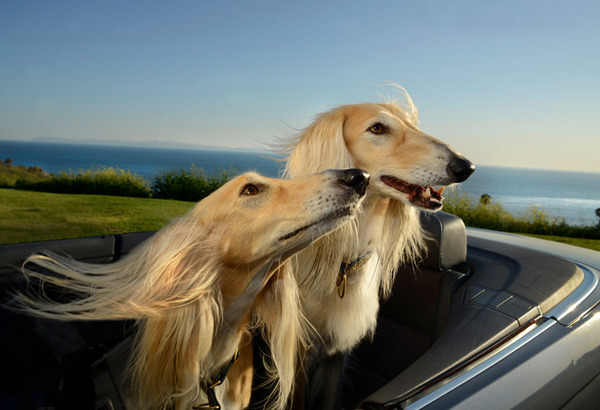 The pink seats go well with his fur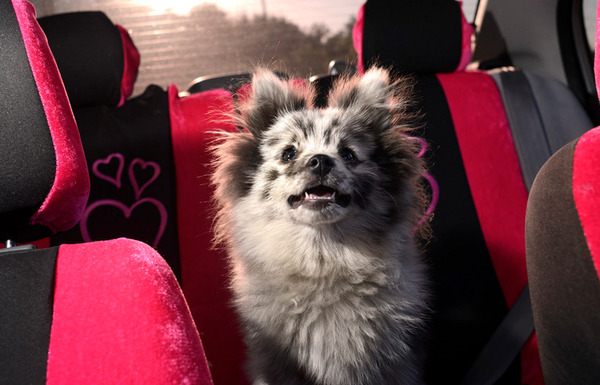 This dog would love to jump out of the car and play in the snow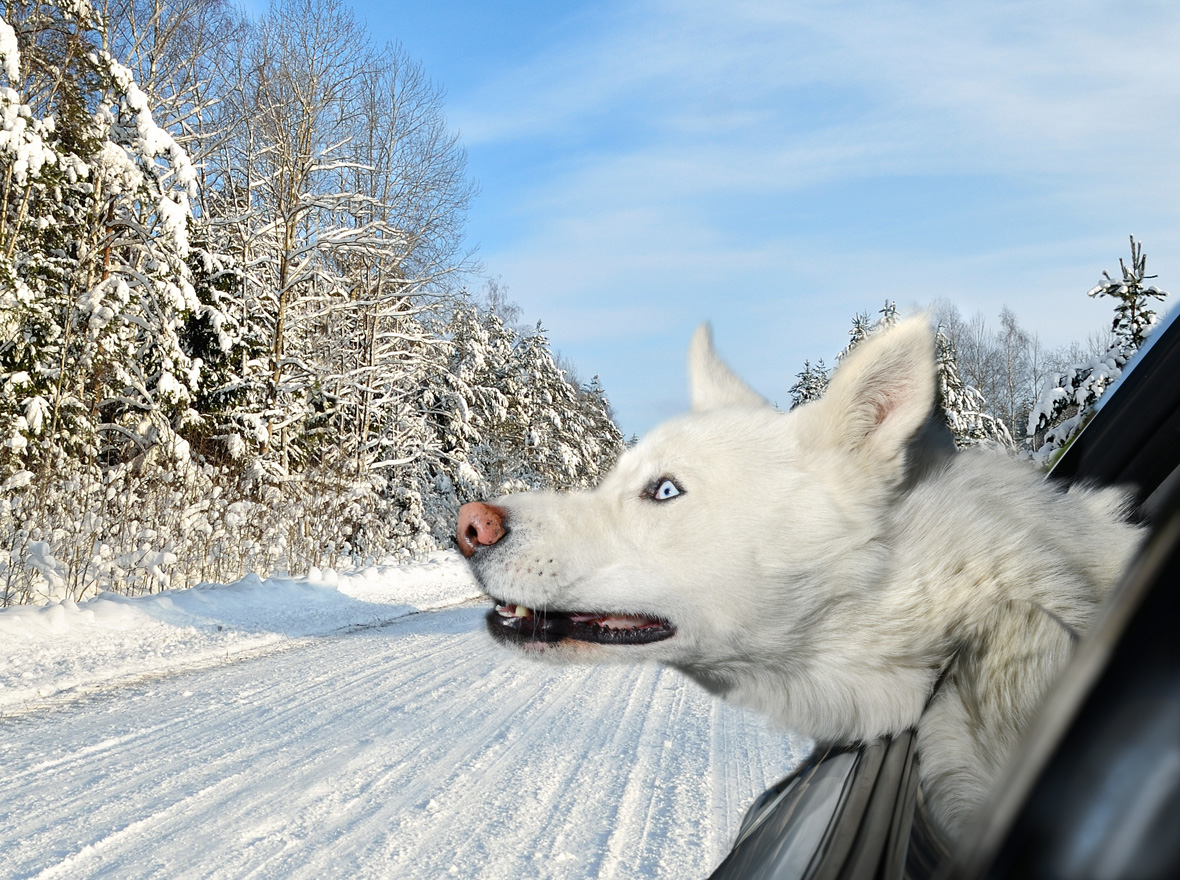 This is a first, the dog is actually driving the car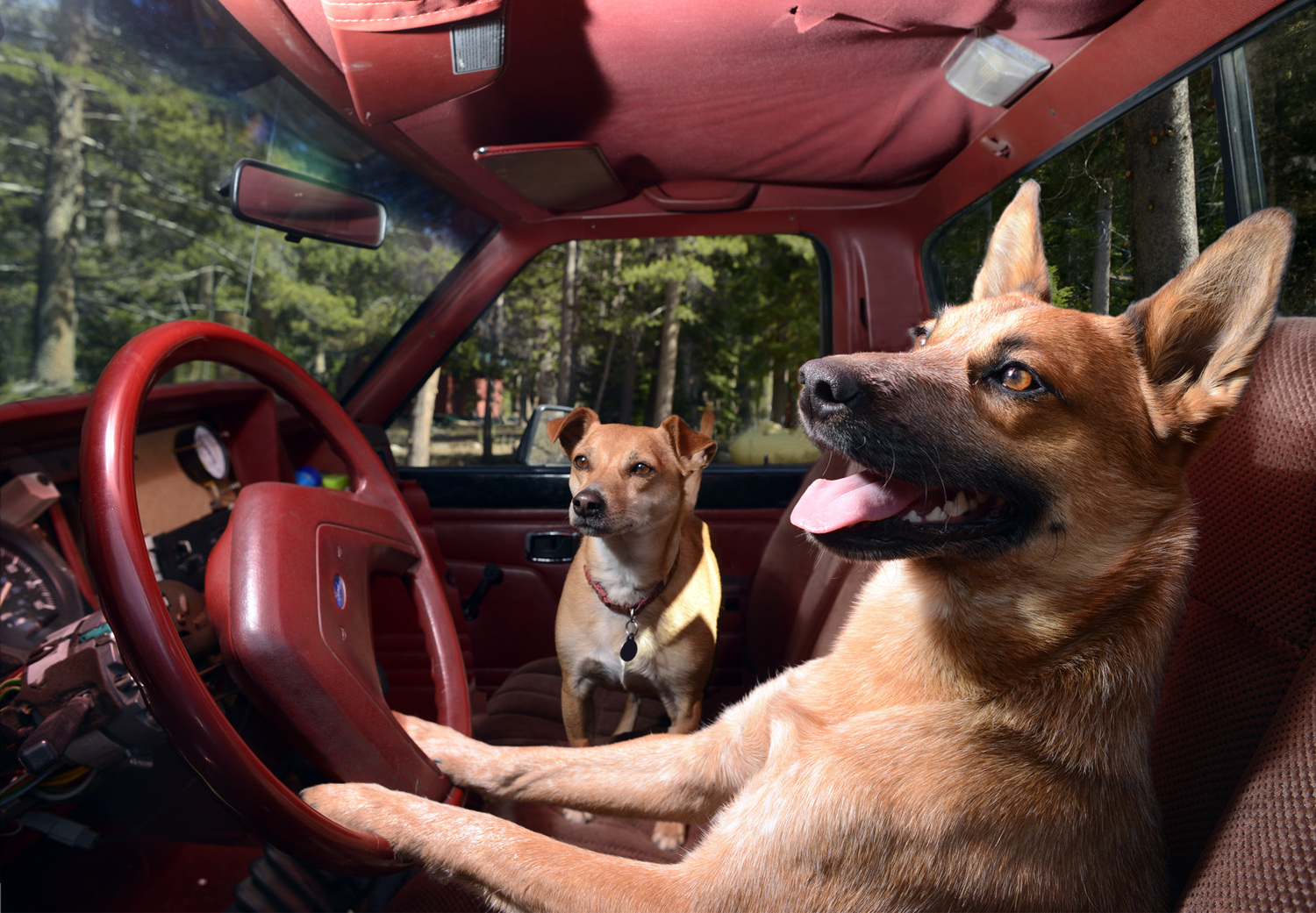 Look at that face
Happiness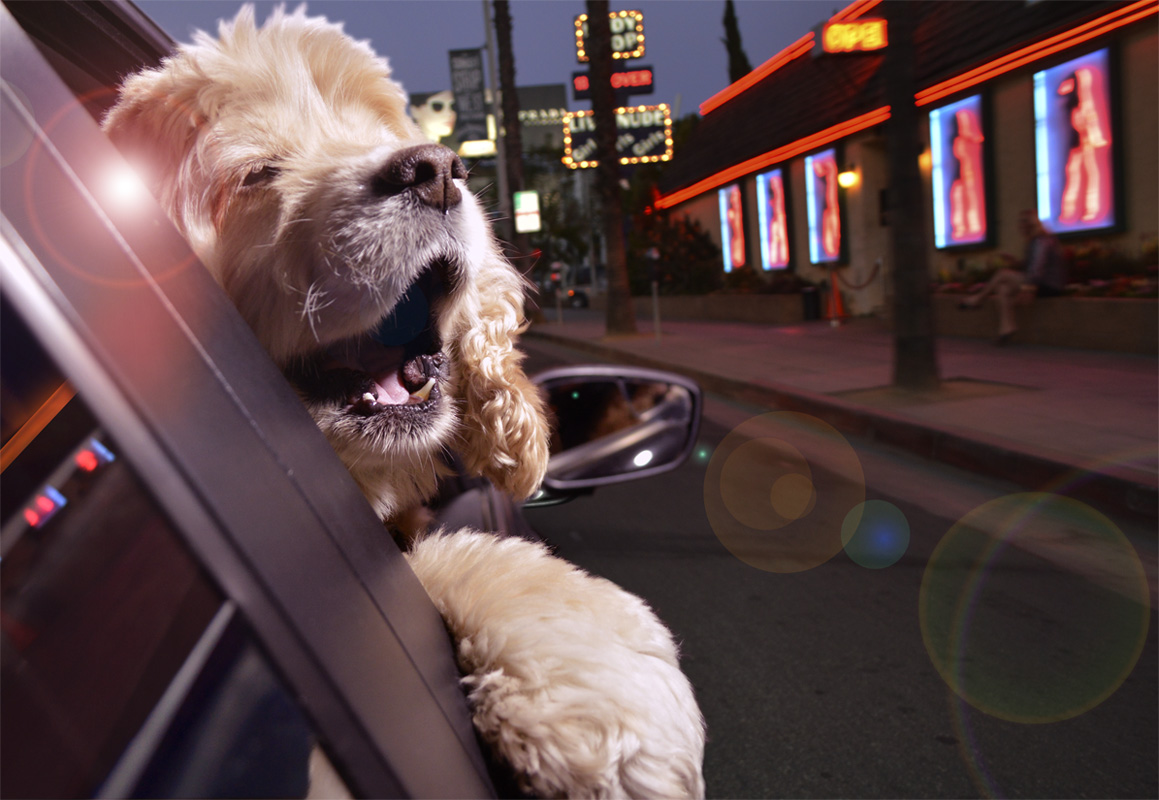 behind the scenes: 
Behind the Scenes: How Photographer Lara Jo Regan shoots photographs for her book, Dogs in Cars. from Lara Jo Regan on Vimeo.
Source: link