#3 looks absolutely not sorry at all
1: My non-stop staring makes house-guests uncomfortable, so do my farts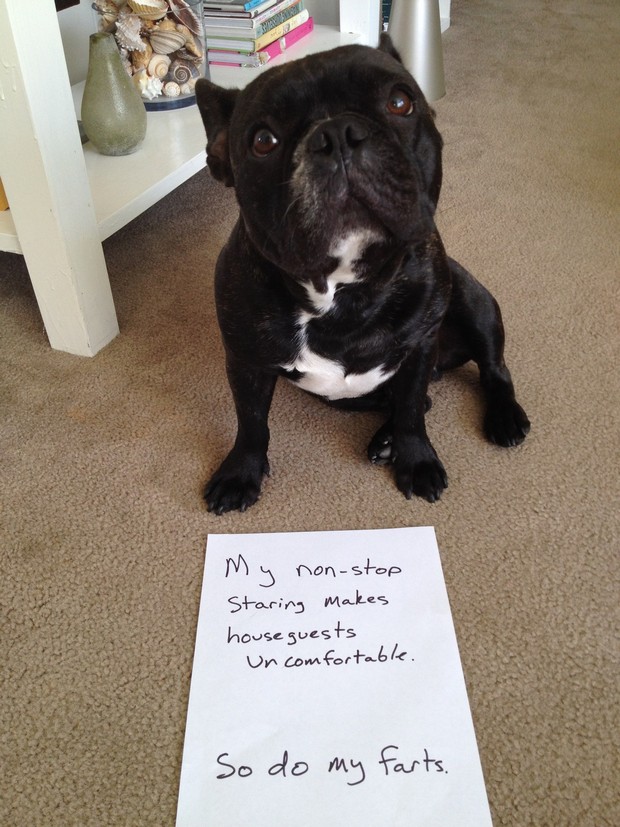 2: I'm not allowed on this couch, but I'm cute so the rules don't apply to me…right?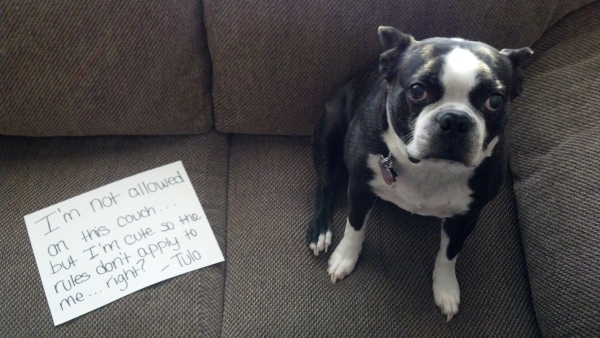 3: I locked myself in the bathroom to eat diapers and I let myself out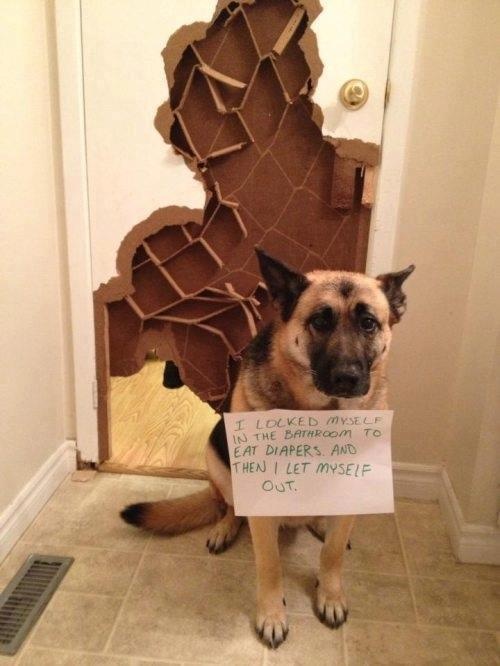 4: I eat bunny poop!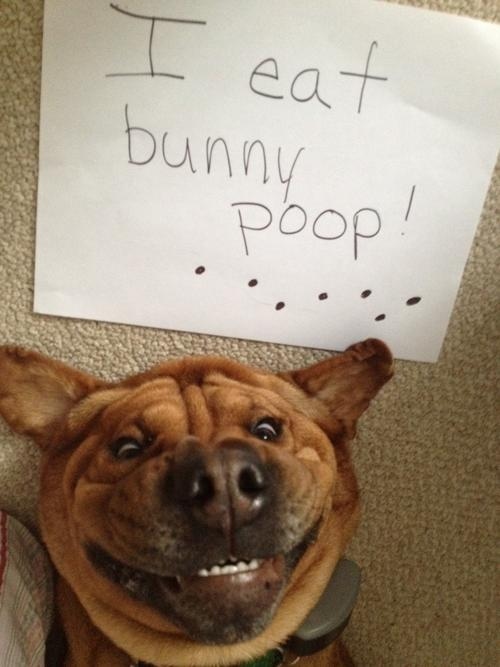 5: Left dog: I jump on counters & knock off everything.
Right dog: I eat whatever he knocks off
6: I stick my head through the shower curtain and lick people's bums while they aren't looking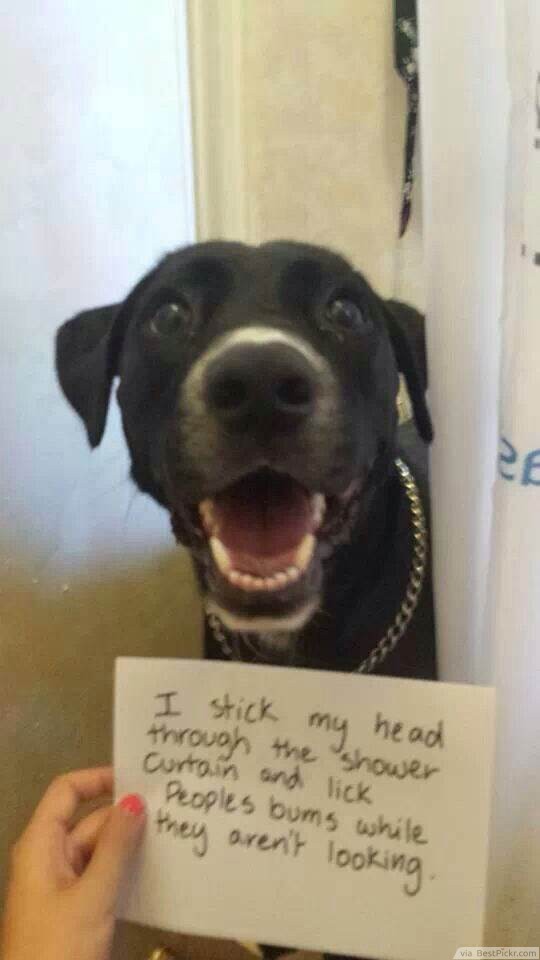 7: I steal the socks, and I eat them
8: I eat crayons and poop rainbows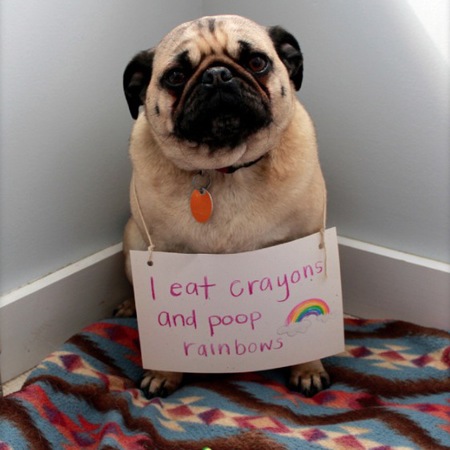 9: I sneeze into your mouth when you yawn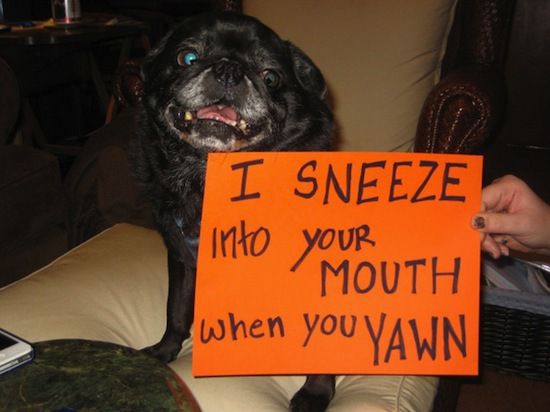 10: Left dog: I lick his man parts every morning.
Right dog: I never return the favor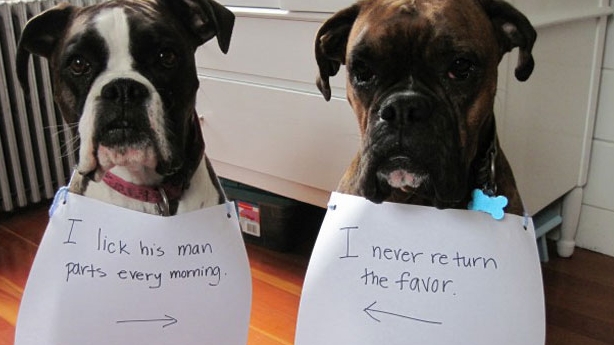 11: I sat on my brother & broke him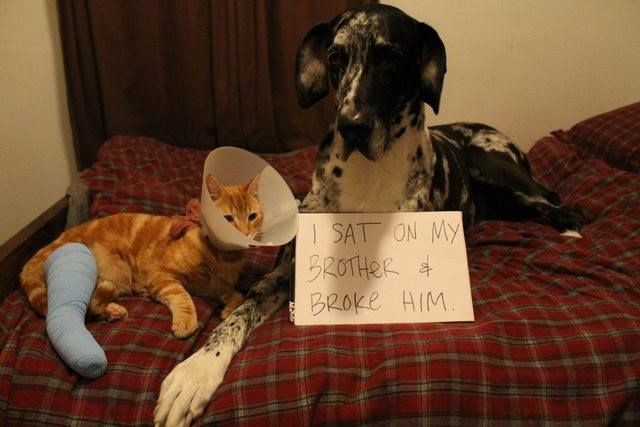 Source: Imgur