Lorenz Valentino, actor, model, and self acclaimed "it-Dino", has been taking over Hollywood, Photoshop style. Throughout the past year, Valentino has fabricated dozens of creative and realistic images of himself spending some quality time with various celebrities.
Victoria Beckham knows the difficulty of reaching those pesky under-leg hairs! Thank goodness for her helpful bestie: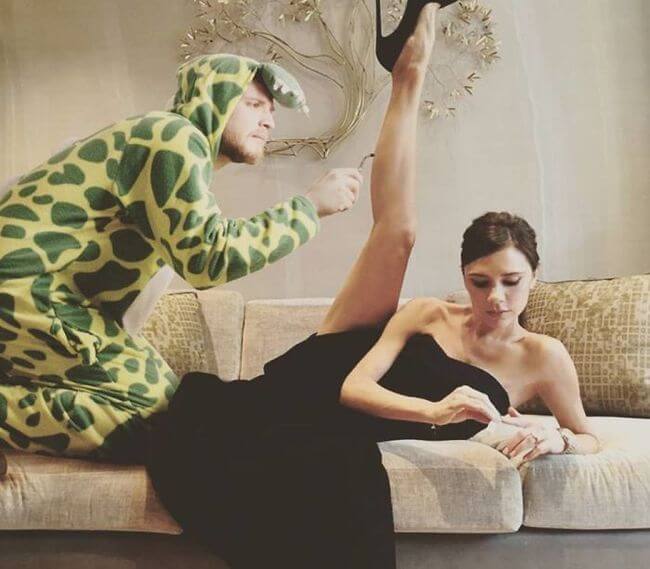 His editing skills, attention to detail, hilarious demeanor and personality, along with the dinosaur costume, make up the perfect combination that ultimately result in hysterical works of art. Some of the images are just so life-like that it's hard to believe that he wasn't actually there. It's refreshing to see Photoshop powers being used for good, and not evil.
Have a look below or check out his Instagram and Facebook for more of this witty Dino.
Looking dinolicious alongside Kylie Jenner & her pooch: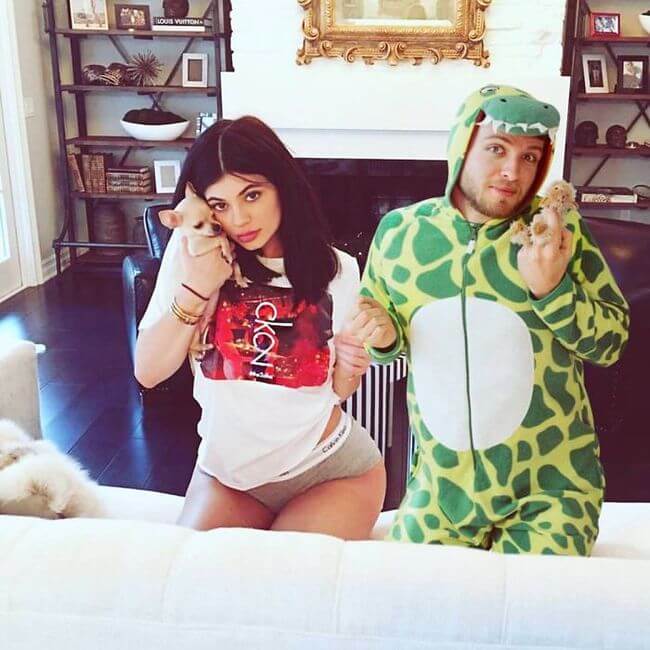 Hello, it's us. Just taking care of some business with Adele: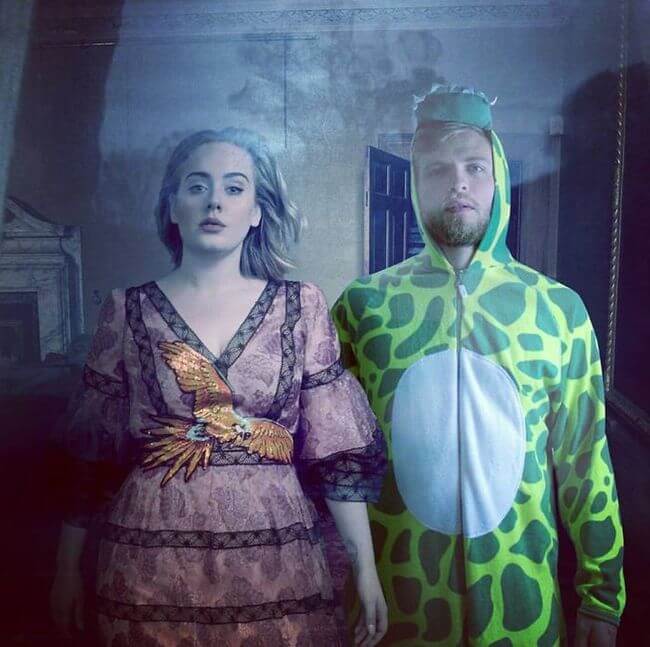 Glamour shots with Paris Hilton: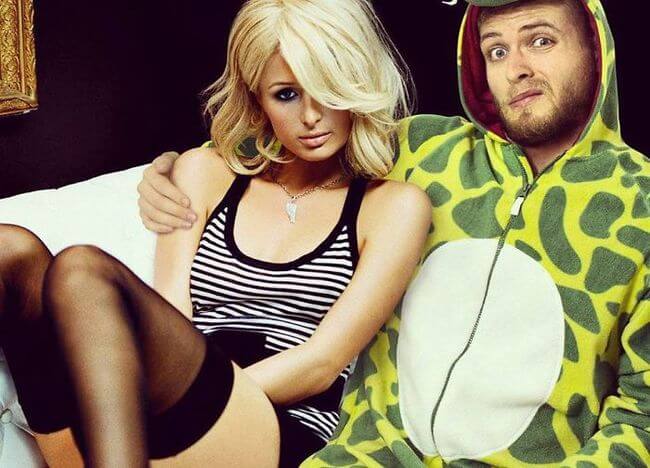 Beyonce had me all confused. She told me to look left but she was looking right: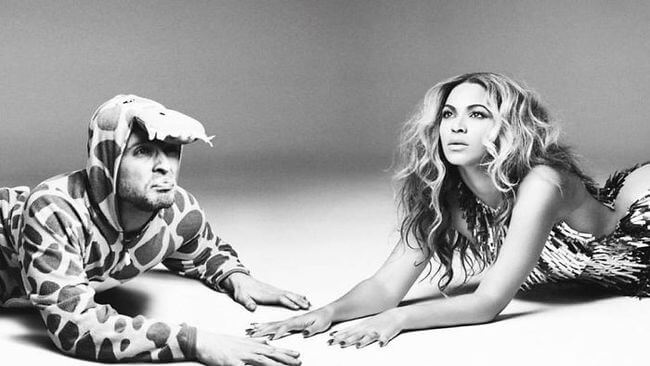 I thought it was so cool that Cristiano Ronaldo keeps his ducks in a pool: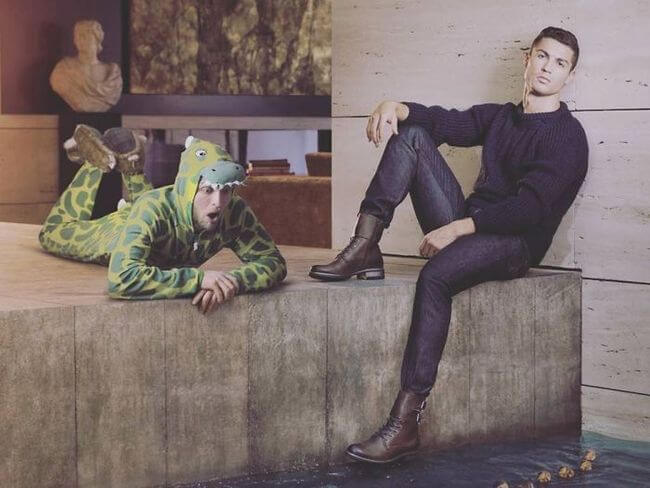 It was a great night of gaming with Ashton until Jon Cryer arrived: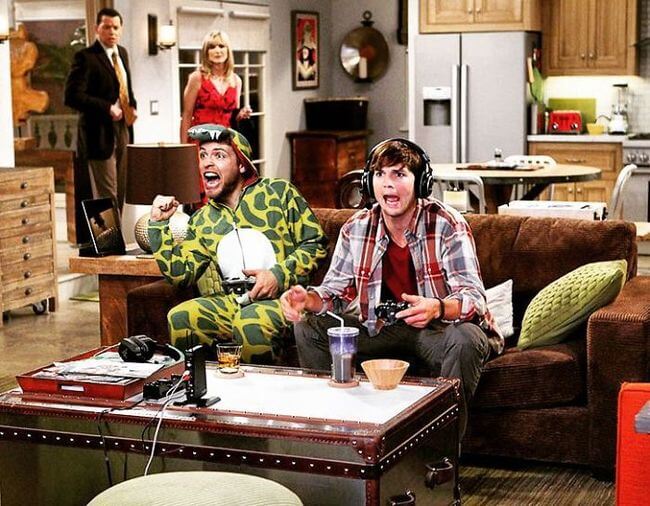 Kim Jong isn't a fan of Trump either, I don't blame him: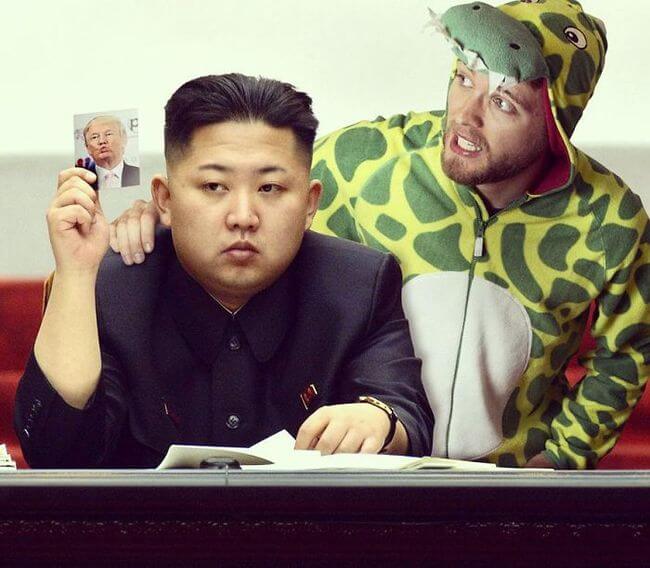 My girl Rihanna has the coolest green rooftop: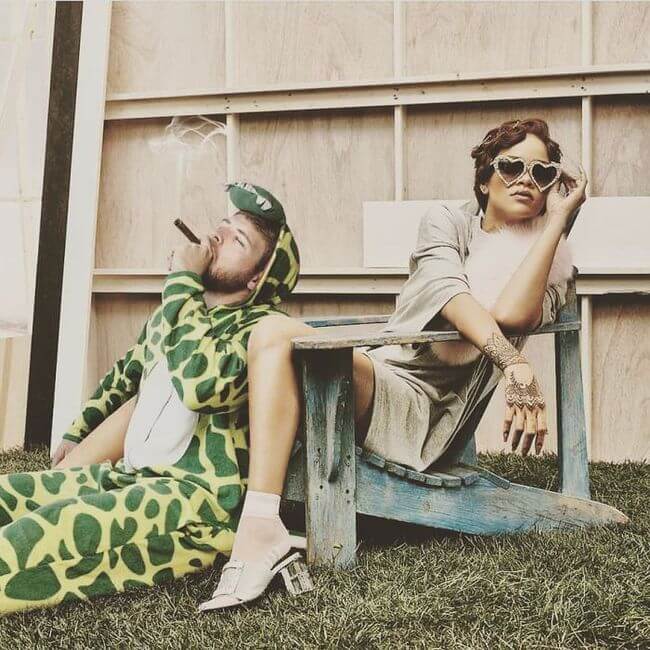 Loved this shoot with Gigi Hadid: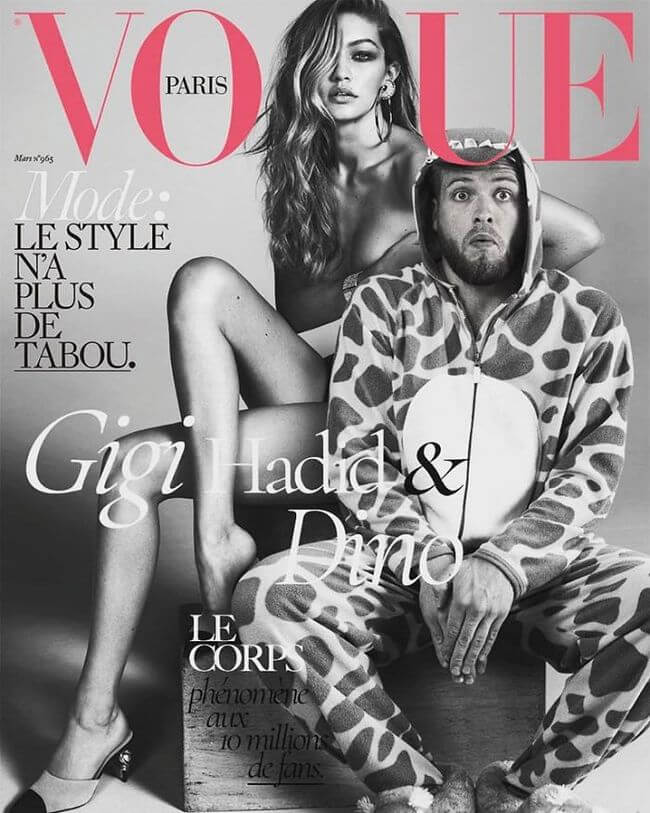 Ryan Reynolds and I getting ready for some Deadpool action. There's nothing more scary and deadly that a plunger!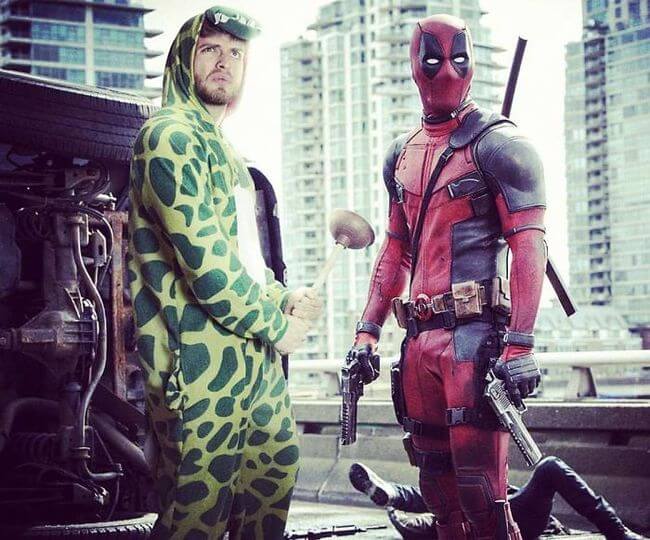 They needed an extra from Planet Dino: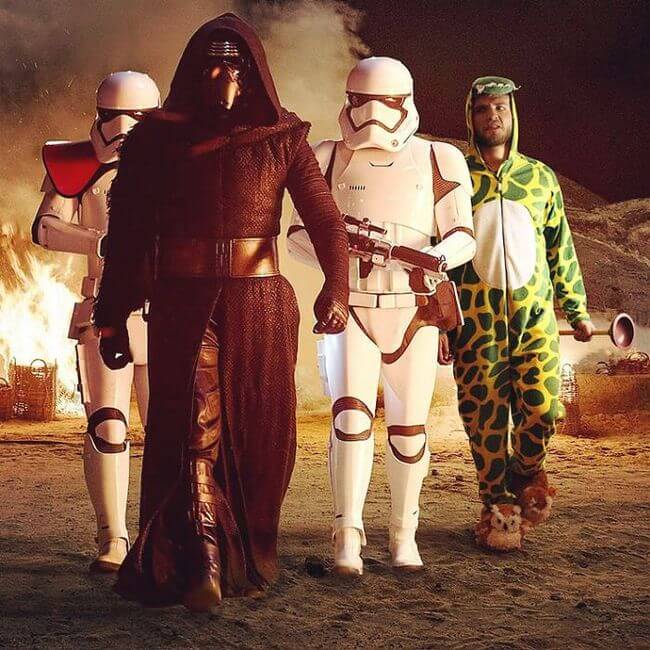 They caught our good sides. Just filming some extras with Henry Cavill: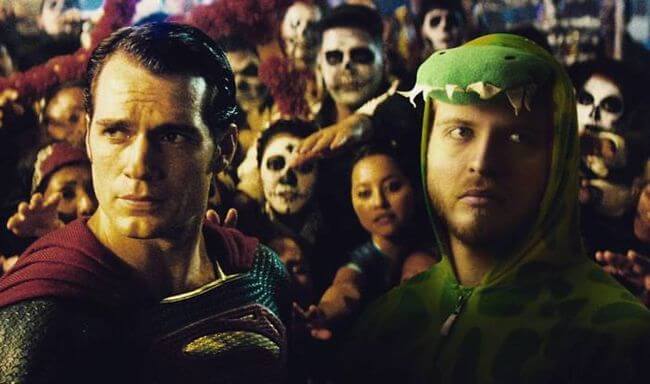 Me and Miley both came in like a wrecking ball: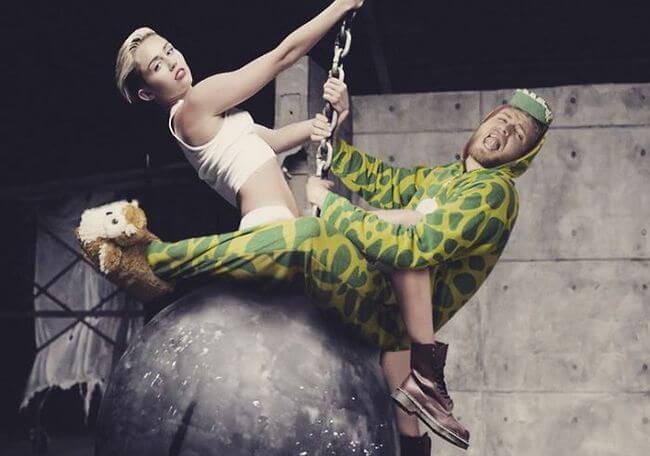 Throughout most of the movie I was hiding in the trunk but in this scene, I was asked to act to give the moment a little more futuristic feel: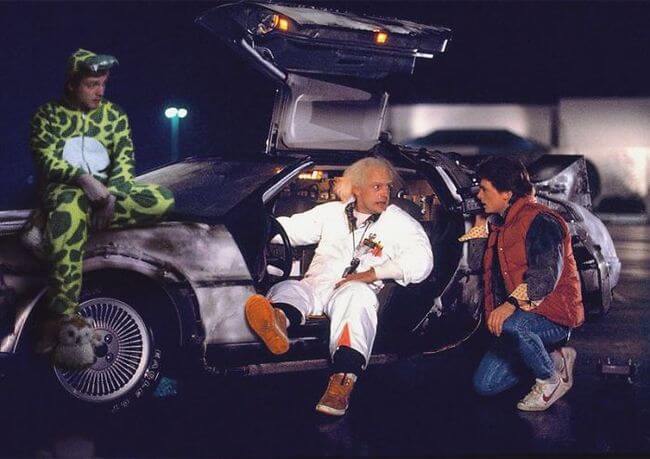 Yo Kim, lemme' whisper in your ear: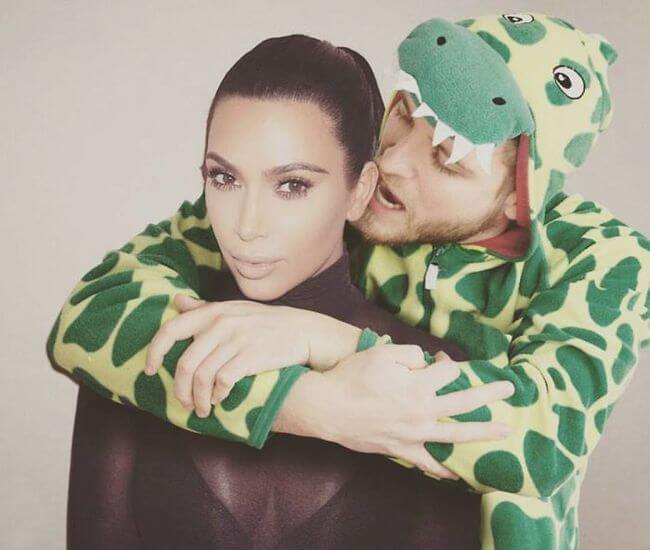 Dropping some beats with David Guetta: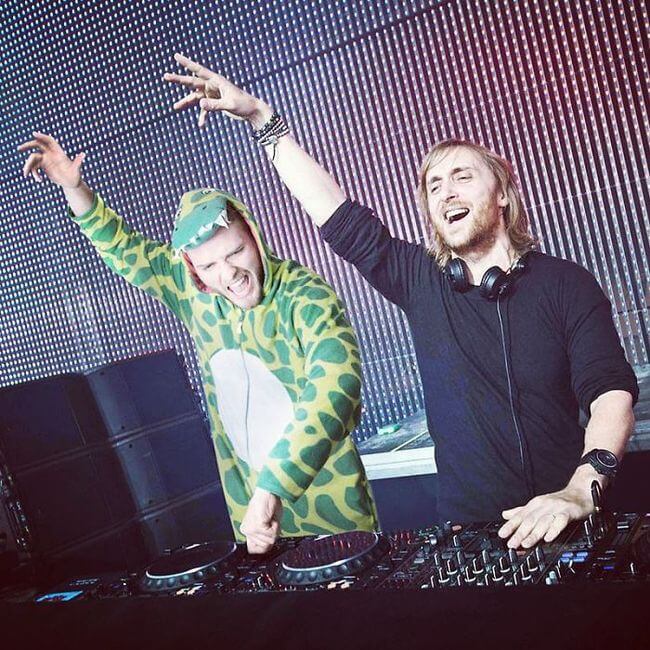 Filming some extra scenes with my girl, Daisy Ridley: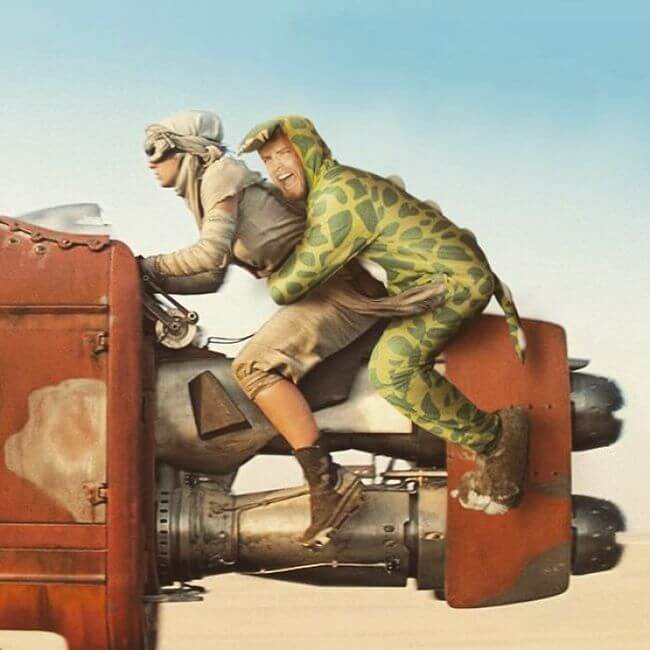 Daniel Craig, please no more crashing your plane: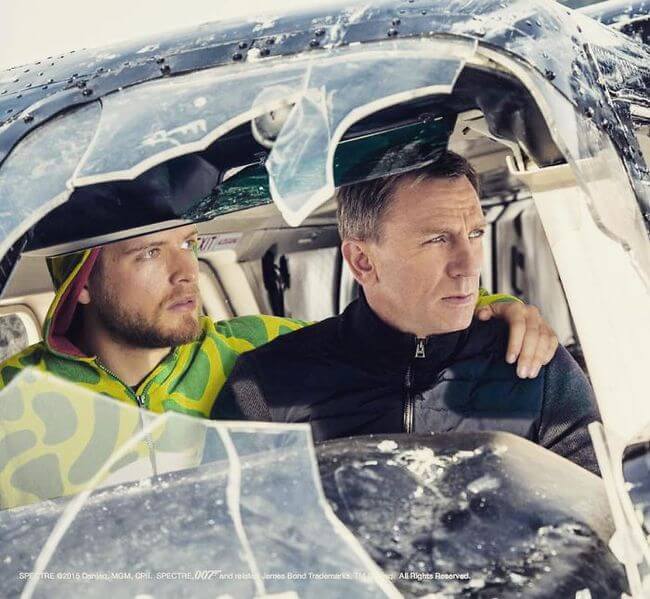 Spending some quality time with the Queen B again, just before she got on stage: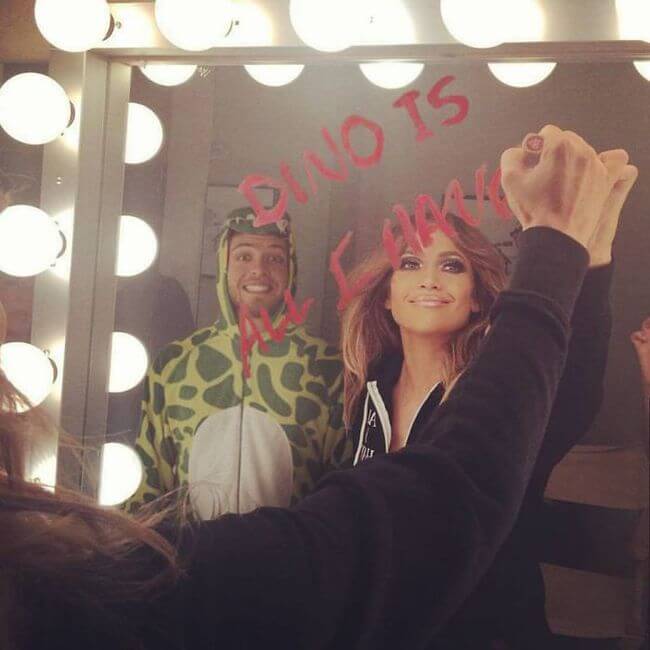 Posing with my longtime friend, Jennifer Lawrence for Vanity Fair: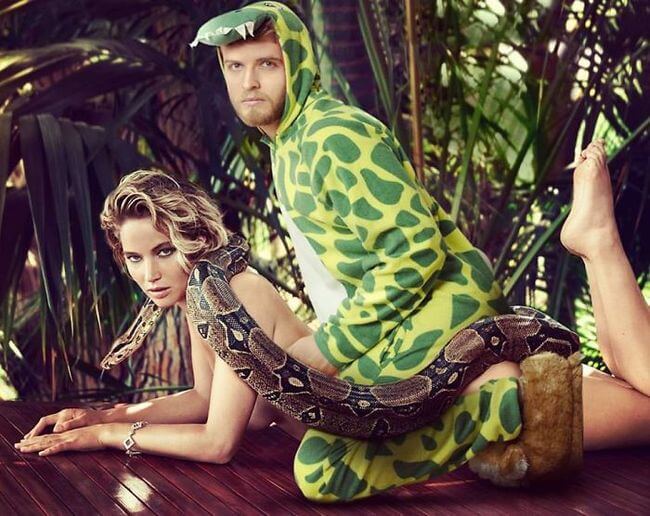 Ellie Goulding and I are about to drop some sick jams. Still waiting for your call to join you on tour: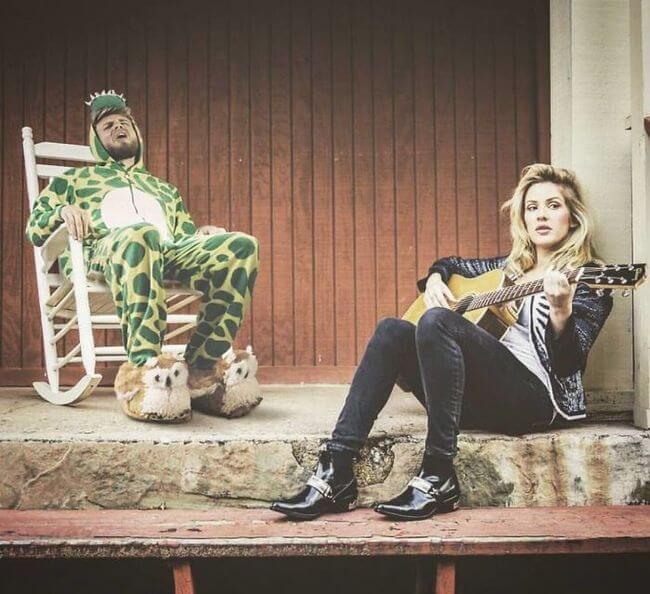 Just a quick dance sesh with the one and only Madonna: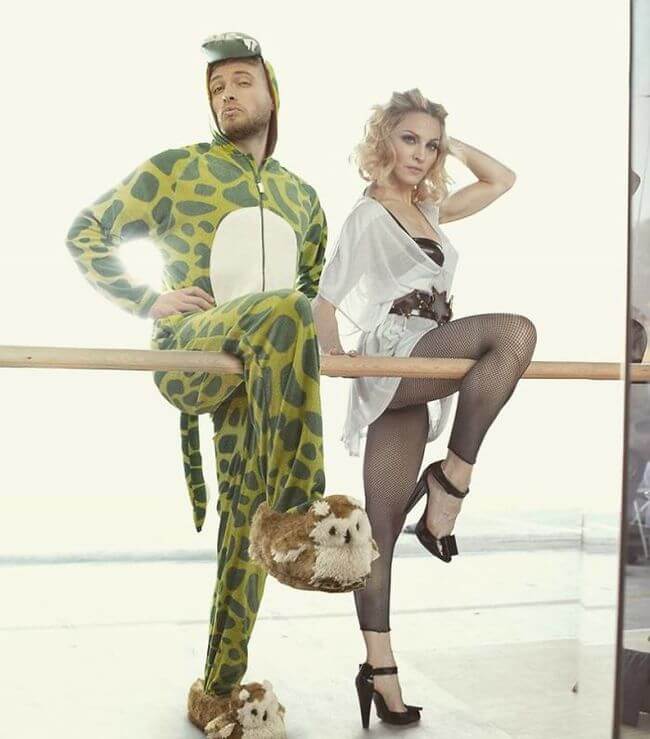 Alright Mark Zuckerberg, stop pretending I wasn't there with you: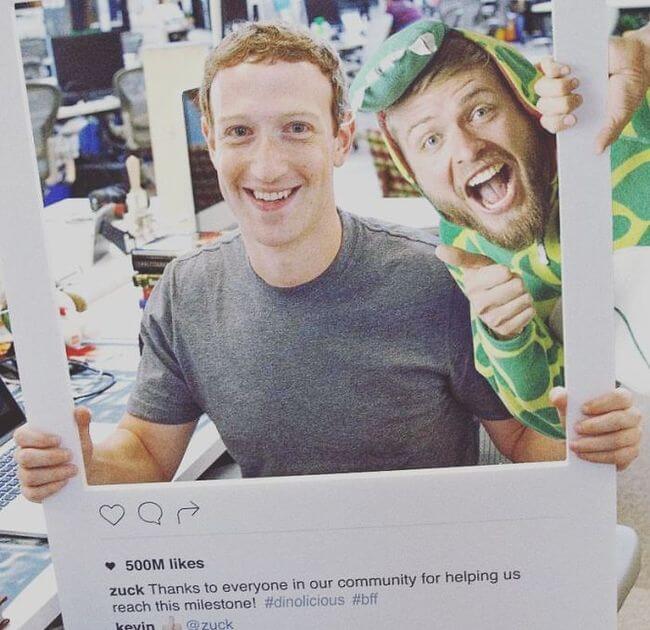 Putting in some hours at the gym with Khloe Kardashian:
Gave David Beckham a killer tattoo the other day: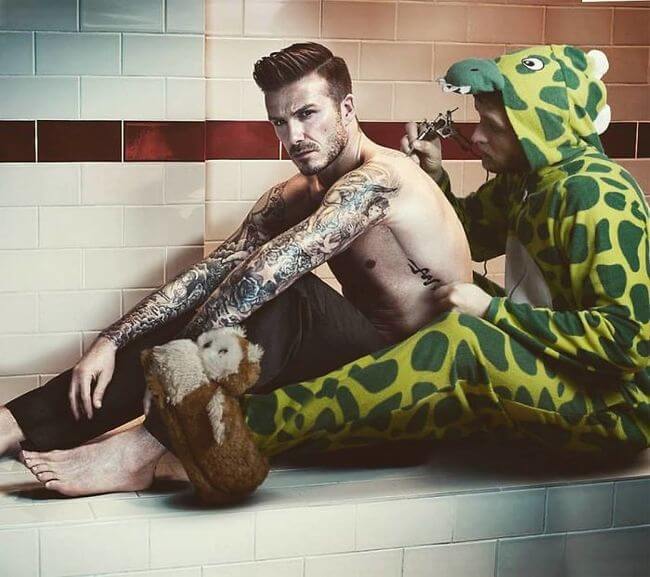 Source: Imgur