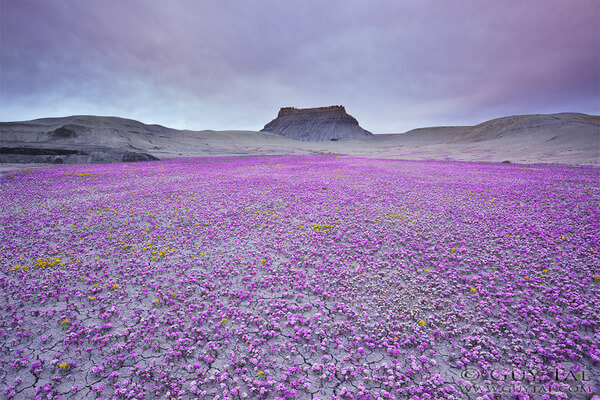 Image credits: Guy Tal
This barren and moistureless landscape located in the South and East areas of the huge State of Utah in American West, which is famously known as The Badlands region is embellished with cracked and dried stones and seem deprived of anything that has life. This wasteland looks like as if no plants or animal can ever survive in it.
However, there's a certain time in a year, when the weather conditions are right, that this wasteland turns into a beautiful landscape of colorful blooming ornaments of Scorpion Weed, springing out of the grey and dark colored stones and rocks. American desert plants and those plants that blooms in desert-like places have adjusted and develop gradually in order to cope up with the drastic change in the most challenging environment. They spring up and save as much moisture as they can in order to reproduce immdiately. And because these colorful flower blossoms' life span is short to preserve moisture, the scenery is rarely witnessed by spectators. Plants in these wasteland is sensitive to skin when touched. Better to look at them rather than touch them.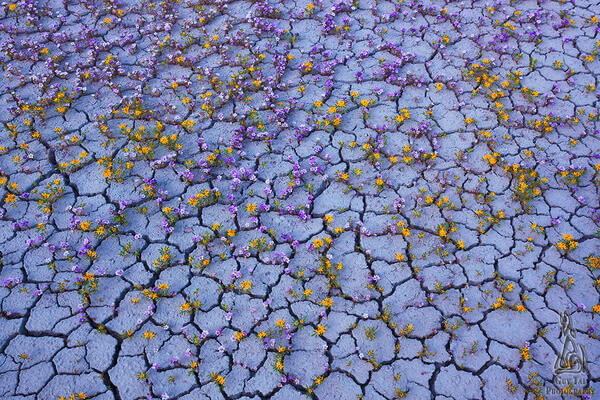 Image credits: Guy Tal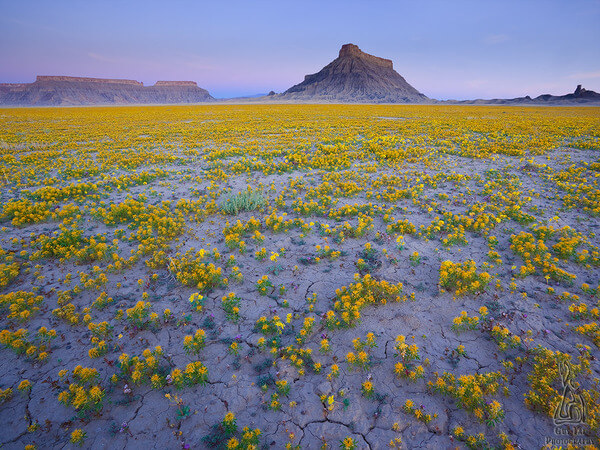 Image credits: Guy Tal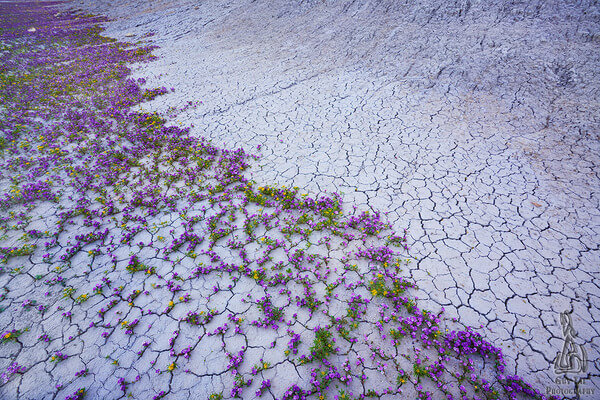 Image credits: Guy Tal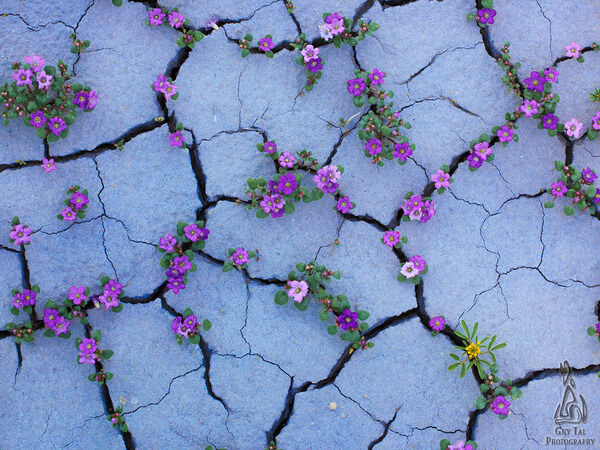 Image credits:Guy Tal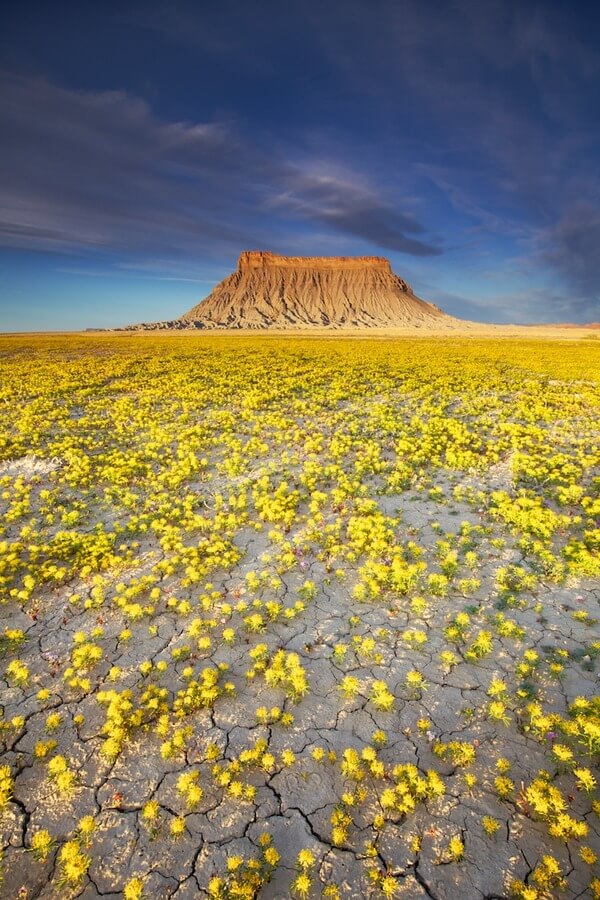 Image credits: Adam Barker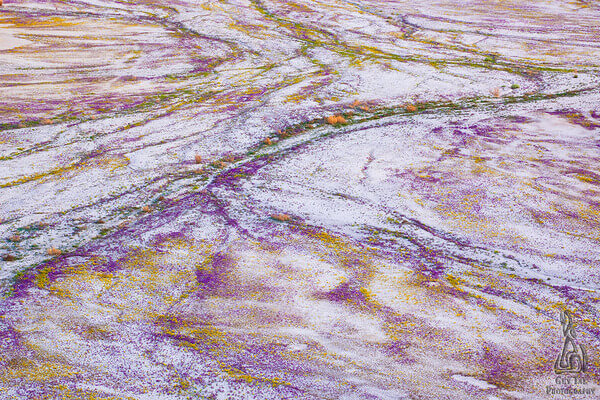 Image credits: Guy Tal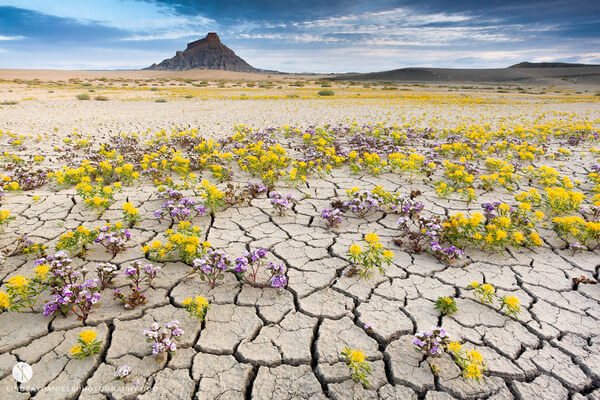 Image credits: Lindsay Daniels
Source: Boredpanda | h/t: lostateminor