Individuals with Down Syndrome are very special in their own way. They are the happiest and the most lovable person in the family. They are never to be treated special just because of their abnormalities and differences but rather because of the special needs they have as an individual.
A creative Photographer from Albania named Soela Zani puts up a new and different perspective on people with Down Syndrome by simply recreating the well-known paintings where those with Down Syndrome are the subjects. The result was indeed great and amazing. For her, every human is a piece of art, unique and very distinctive in its own way.
A family, as always, plays a very vital role in understanding how people with special needs would normally cope up with the ordinary course of the day without the feeling of being inferior. Creating a positive example towards them will help the children understand the proper perspective and approach towards every situation they might get involved in.
For more details: more info on Facebook
1. The Ballerina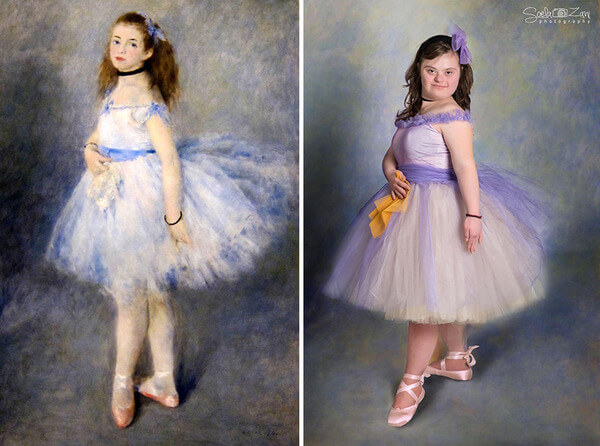 2. The son of man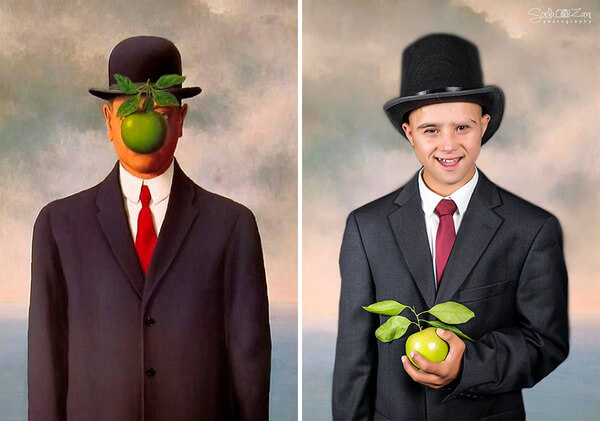 3. Master Johm Heathcote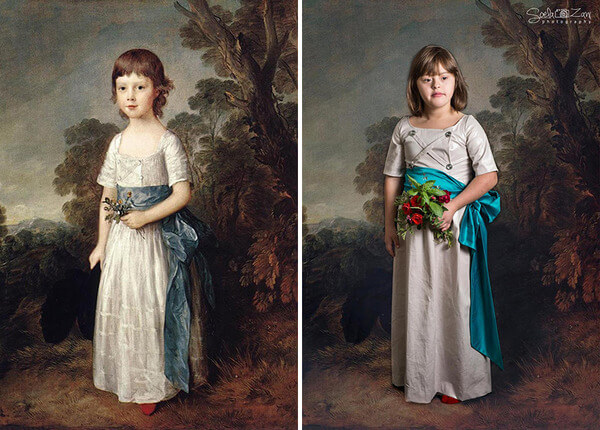 4. Leading Ballerina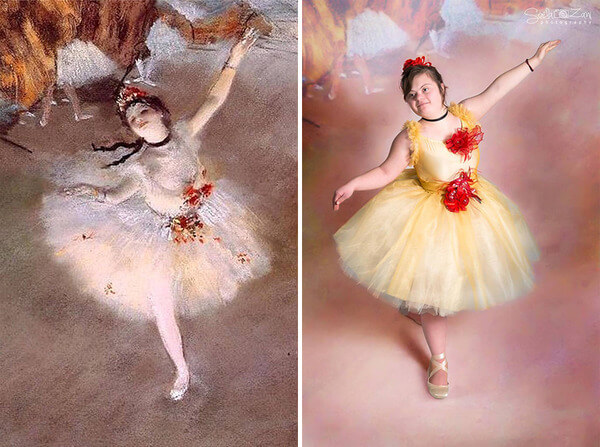 5. Miss Bowles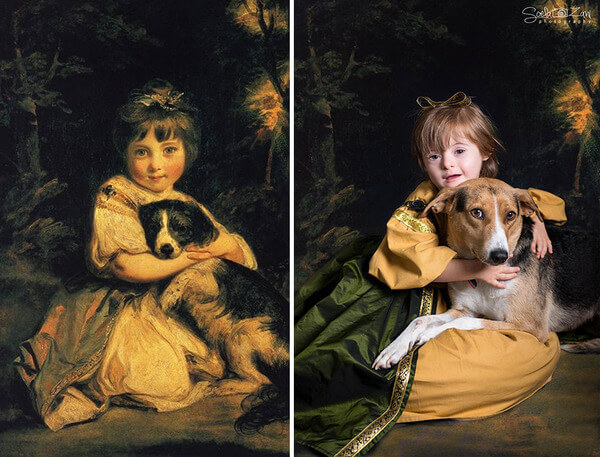 6. Julie Manet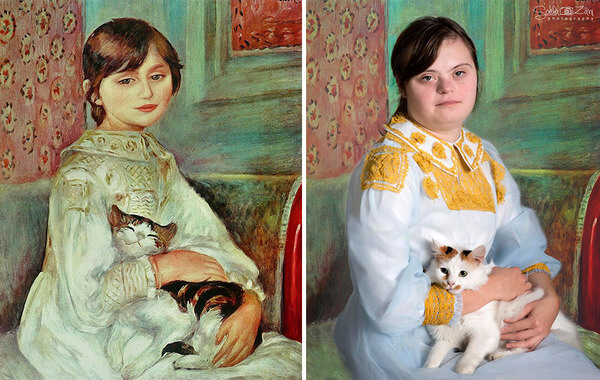 7. Les Meninas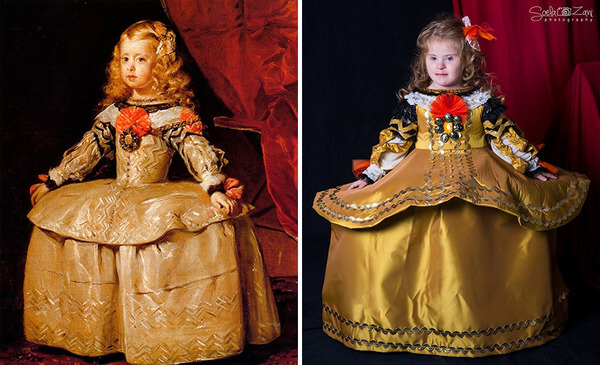 8. The infant Samuel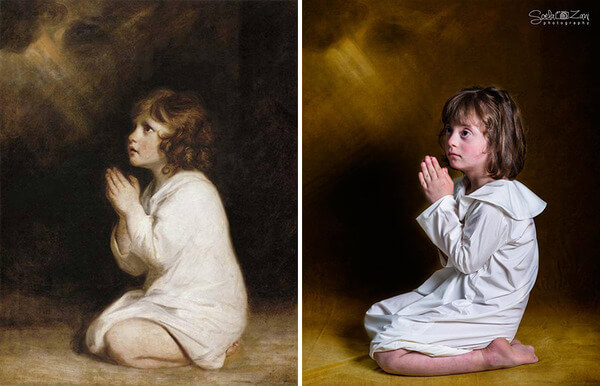 9. The fifer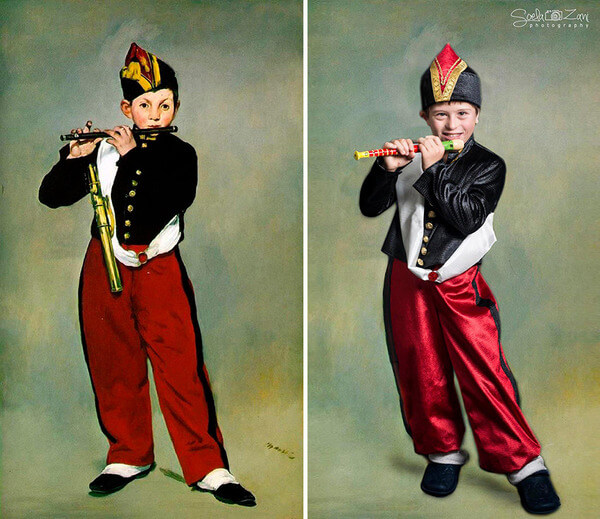 10. Gabrielle Arnault as a child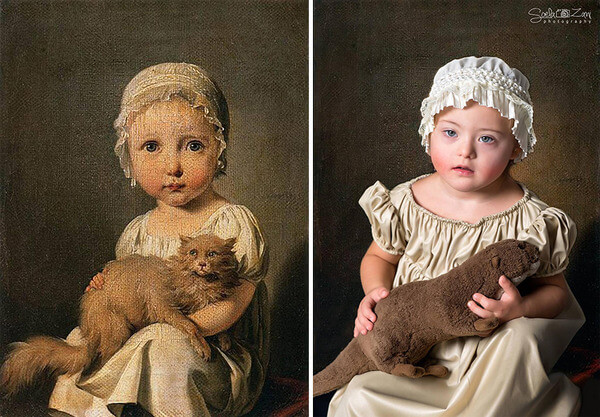 11. Boy and rabbit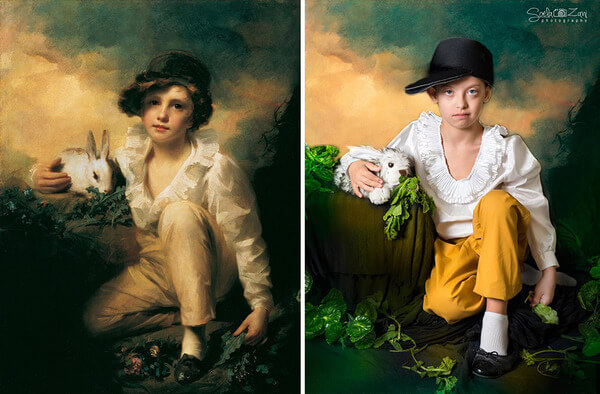 12. Sister tone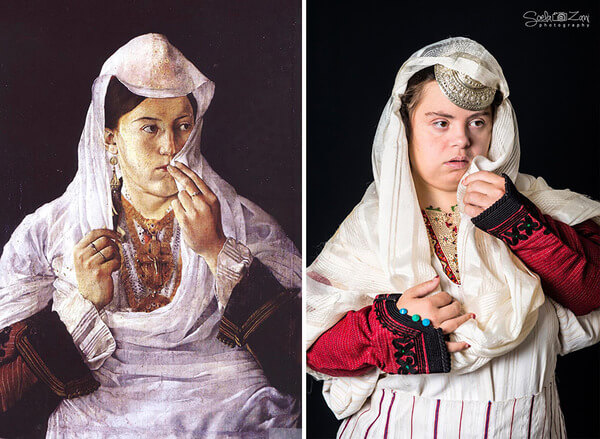 13. Paulo as harlequin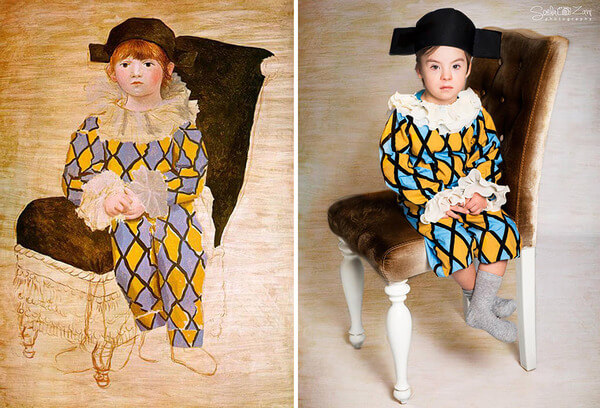 14. Master Bunbury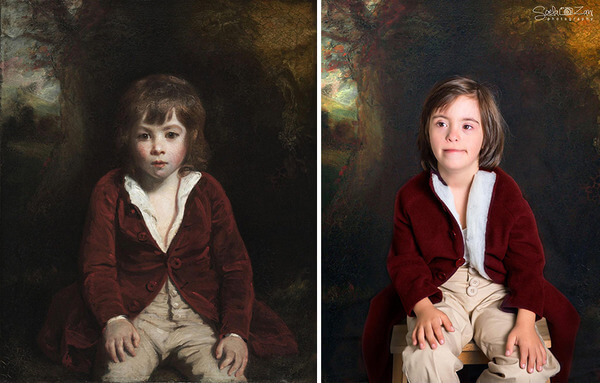 15. Child with dove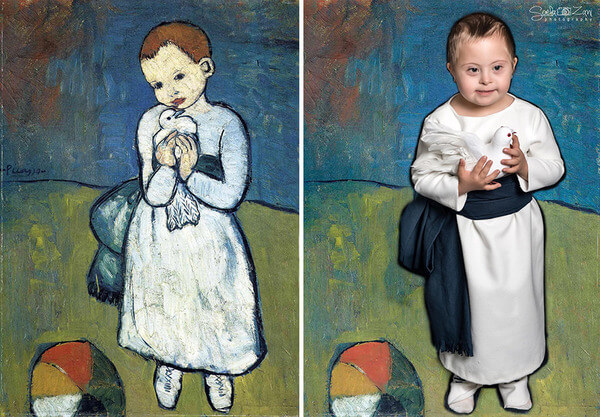 16. Clara Serena Rubens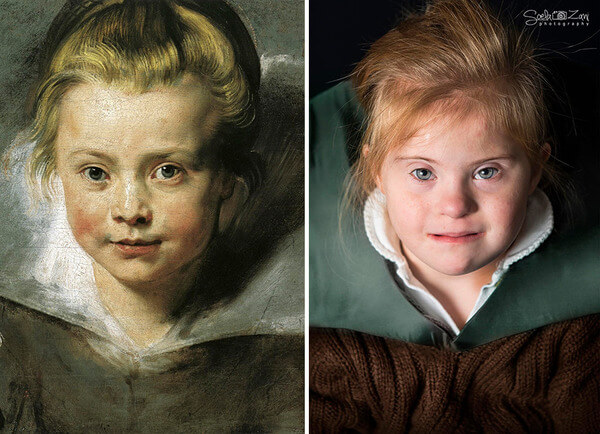 17. Mr. Loulou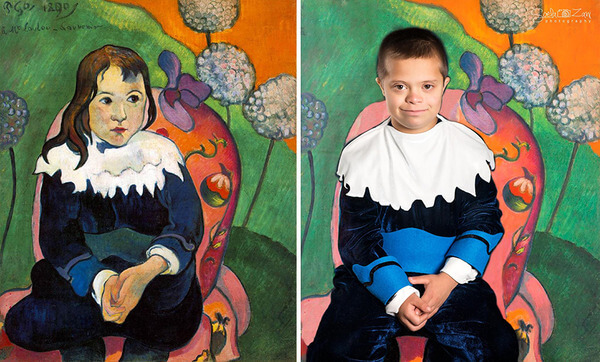 18. Harriet Ann Seale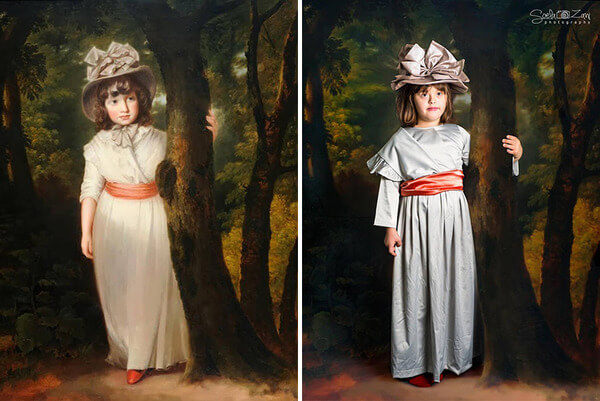 Source: boredpanda