Donald Trump is a very interesting person, so interesting that it is a delight to watch… the people around him while he's speaking. Why? Well, their faces might tell more than the president's words or simply mirror everybody's astonishment at what the most powerful man in the world is saying. Who knows?
Last week's ceremony to bring back the National Space Council gave the whole planet some food for thought, actually more of a "What on Earth was Donald Trump saying and what was the real meaning behind his words?".
There was one person who really mirrored our questions and that was "Mr. second man on the moon", Buzz Aldrin.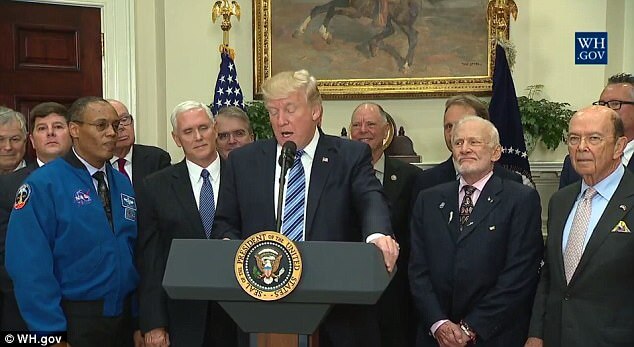 [the_ad id="71925″]
"I used to say what happened, why are we moving forward? Today's announcement sends a clear signal to the world that we are restoring America's proud legacy of leadership in space. At some point in the future, we'll look back and say how did we do it without space?". At this, Buzz Aldrin doesn't seem too impressed by the president's remarks and is kind of looking down on him, like "What are you saying? Have you been up there, at least?"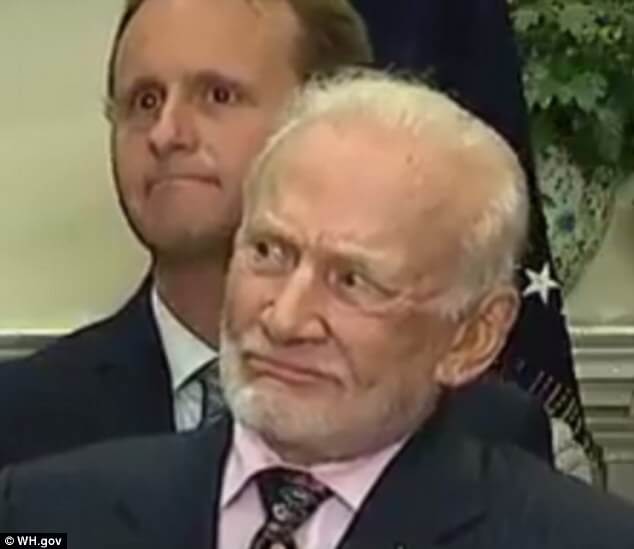 "Our journey into space will not only make us stronger and more prosperous, but will unite us behind great ambitions and bring us all closer together. Wouldn't that be nice? Can you believe that space is going to do that?" A deep sigh comes from Buzz Aldrin, almost like saying "How long do I have to stand his gibberish speech? Can I go now?" Then we get some raised eyebrows and a mocking smile from Aldrin and they say it all: "Really, you, man, really?"
https://www.youtube.com/watch?v=kR54F7-rvVg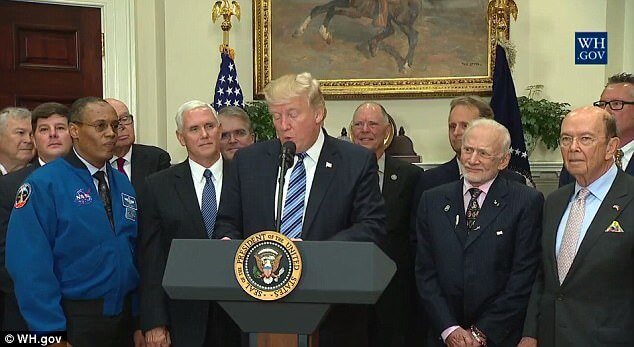 [the_ad id="71924″]
If you haven't seen it before, take a look below. Of course, such memorable facial expressions, pardon, speech, couldn't go unnoticed. The Internet took over and did this:
https://twitter.com/hickslv426/status/881748943679488001
Buzz Aldrin wonders if he can spend the duration of Trump's presidency on the moon… https://t.co/EHOYXNhUMf

— Francesco_319 (@jellicoe1992) July 1, 2017
https://twitter.com/bleepbloopbass/status/881564297163231232
One of the best things I've ever seen. https://t.co/rSQ461VdSE

— She's petty AF. (@bubbyandflapo) July 2, 2017
This is truly……..everything https://t.co/5SL3hCqujV

— madeleine (@maddyrachh) July 2, 2017
My new favourite meme https://t.co/zadC1KbKIW

— Sam Thomas (@iamsamthomas) July 2, 2017
[the_ad id="83004″]
these are currently my favourite facial expressions of the year so far https://t.co/aELSFZSXfx

— Robin Ince (@robinince) July 1, 2017
His facial expressions are all of us https://t.co/hdAMLXpE08

— tRUmp lied, people died (@V0teTheG0Pout) July 1, 2017