Yoga is a great exercise for your body and spirit. Thanks to it you can lose your tension and it can make you feel easy and relaxed. Hmmm… the last sentence reminds me of one more thing that has the exact same effects, doesn't it…What could that be? BEER! Of course! Beer can also make you feel easy and relaxed. But only if you don't exaggerate with consumption, otherwise you can feel dizzy and addle-brained. Jokes aside, because what we are going to write about in this article is not a joke.
There are people who noticed the compliance of these two things – beer and yoga – and decided to merge them together. That's right! Beer yoga is a thing now and we are so happy!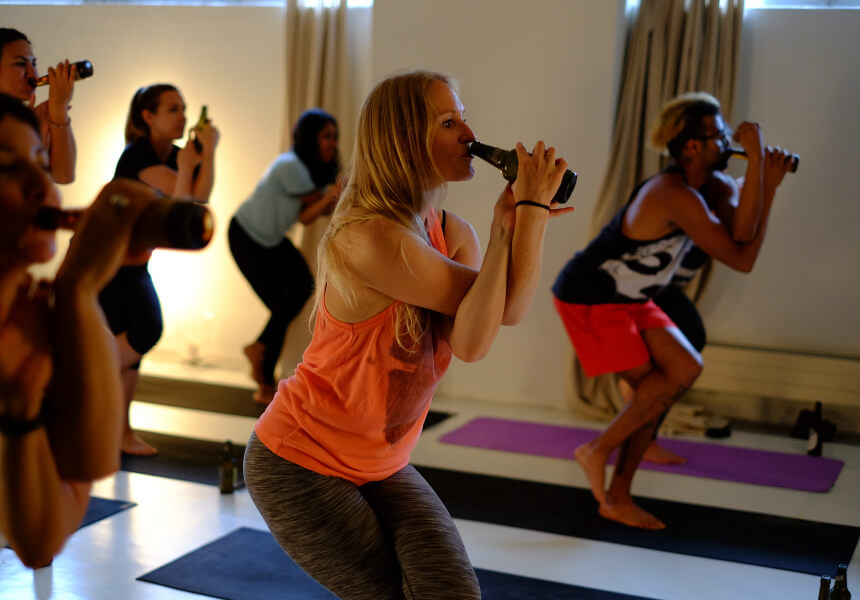 Germany's BierYoga A.K.A Beer Yoga bills itself as the "marriage of two great loves—beer and yoga. Both are centuries-old therapies for mind, body and soul," according to its website.
Beer Yoga is fun but it's no joke. We take the philosophies of yoga and pair it with the pleasure of beer-drinking to reach your highest level of consciousness,  founder and yogi Jhula writes.
If you like what you read have in mind that no previous yoga experience is necessary in order to practice beer yoga and learn yoga poses involving "beer salutations" and balancing beer bottles on one's head. All it takes is "open mind and a love of beer."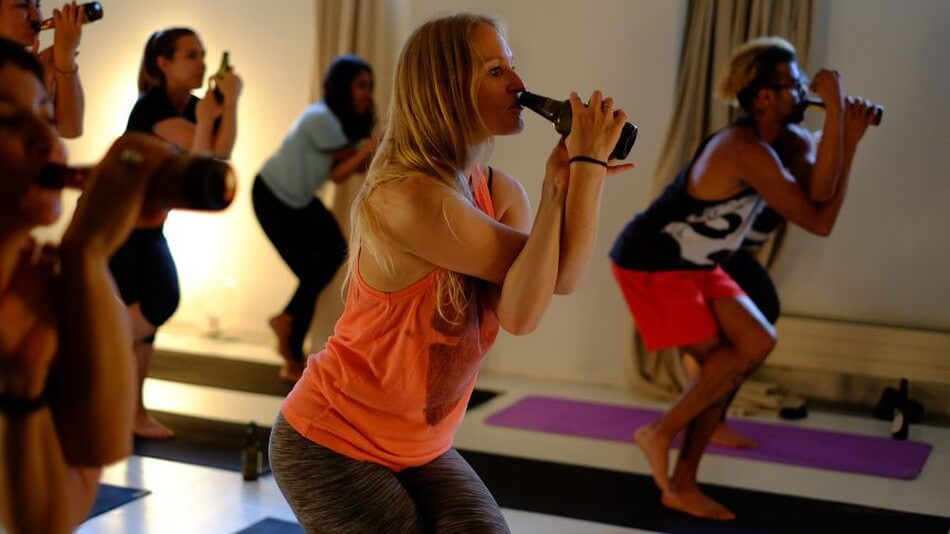 Wanna see how this special Yoga class is held? Take a look at the video below and see how people train and keep their body fit while drinking delicious beer and enjoying life
After starting its way from Berlin, this cool type of yoga made its way to Australia and we're sure more countries very soon. Already feeling your spirit is lifting up? Share this with your friends!
Source: mashable