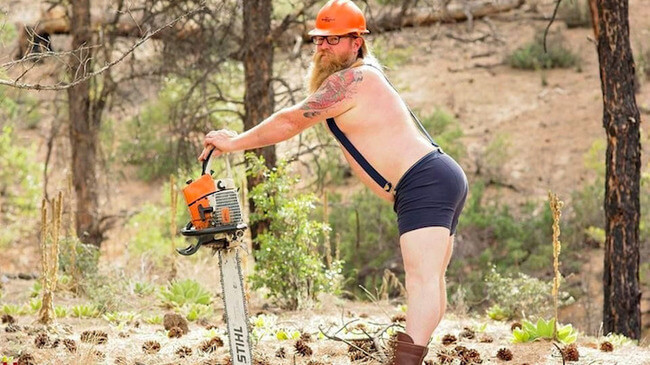 Chad Castigliano of Chronicker Photography created a cheeky "dudeoir" photo series where boudoir meets beard. This one's not just unique, but completely hilarious. A wild-land firefighter from Arizona is the photographer's manly subject named Tim Wilson aka The Whimsical Woodsman.
The man who seems loved to pose in different angles wearing some unconventional costume that aims to attract its viewers in a more subtle way. Whether he is wearing a suspender or a little more likely to be a boxer short combined with a high orange hat. This project not just aims to have a comical presentation but also for a positive purpose.
Jasmine Castigliano, the photographer's wife is running a nonprofit Books to the Rescue! which offers an emergency responders in the county with books and other resources to assist and provide help to children with traumatic issues
The photos of the series have been compiled into a calendar for all to behold and is available for pre order, where a portion of its proceeds will go straight to the organization.
Wilson voluntarily offered himself as a model  for the project that exclusively shows the soft-hearted character of those who use powerful tools. Castigliano even describes him as a "tough-as-nails firefighter, but such a loving guy at the same time."
The Whimsical Woodsman has now garnered more than 77 thousand Facebook fans, and still counting.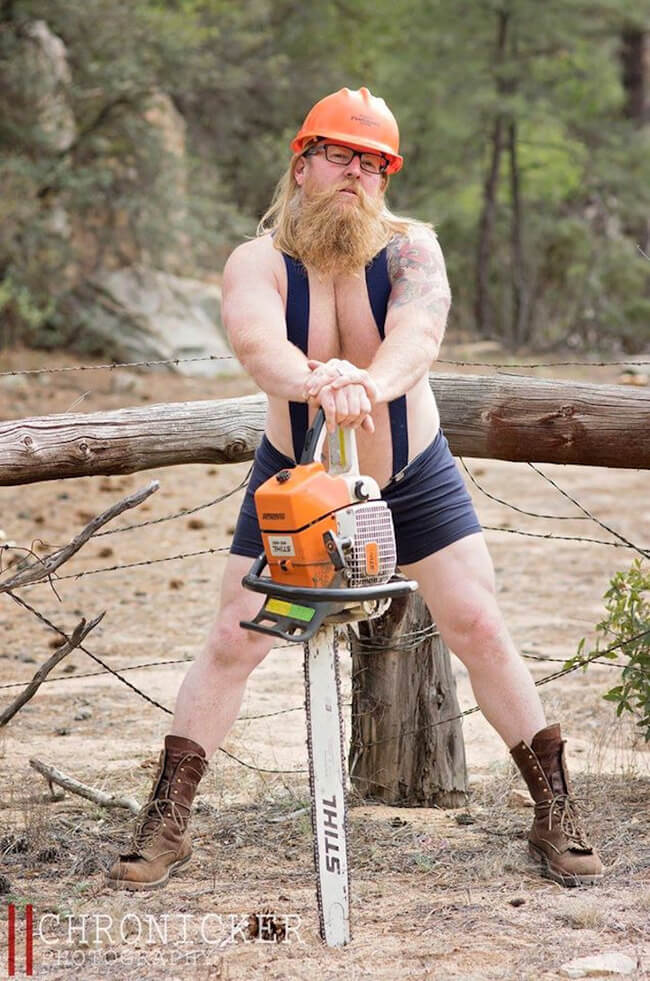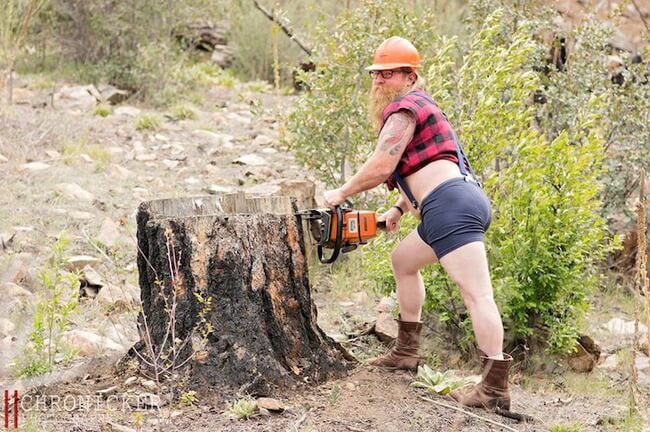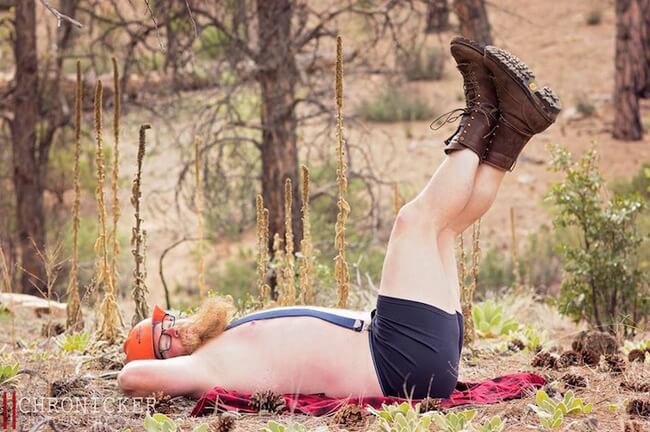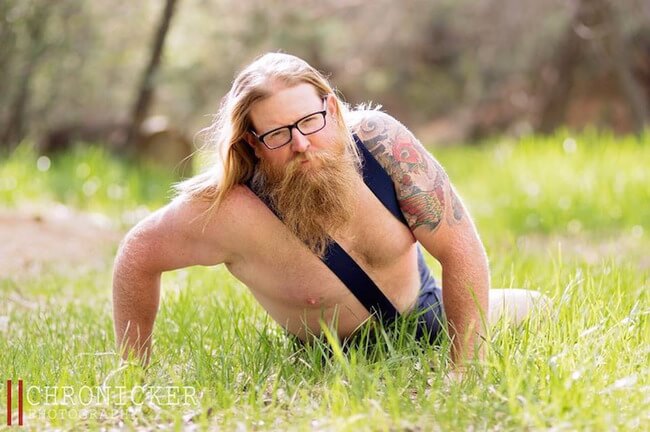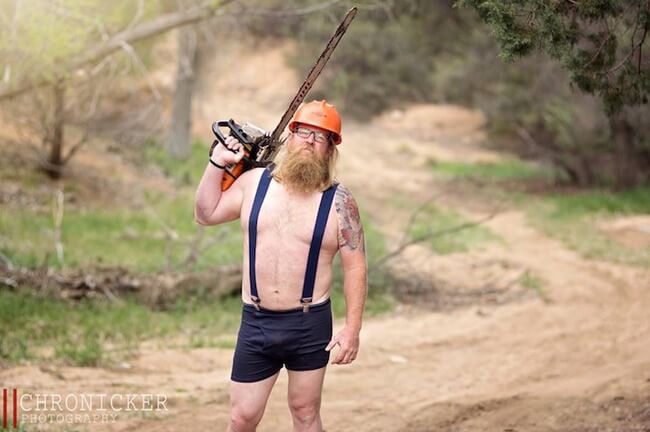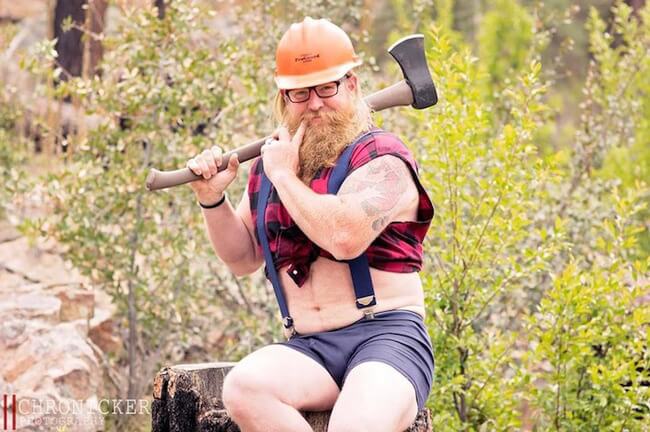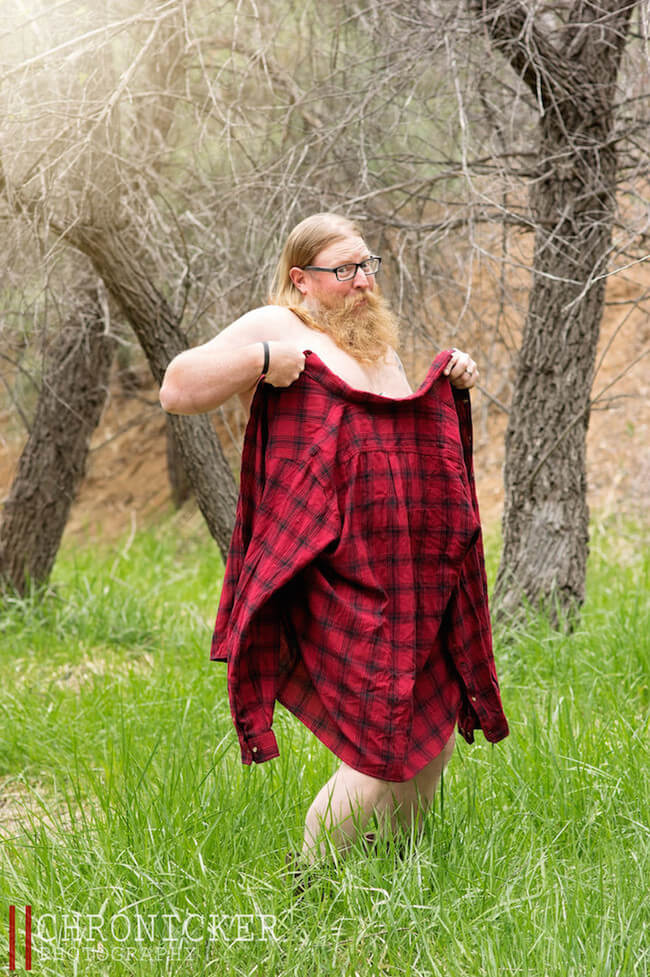 Source: MyModernMet