Now we know who is the master of enjoying lazy winter afternoons at home – Japan! The kotatsu, that's the name of this Japanese invention dating back to 14th century that allows you to spend all day in the bed, being warm and cozy no matter how cold it is outside.
It consists of a table frame, table top, blanket and the heater under the blanket. As you can see from the pictures bellow, you can tuck in under the table top and the blanket and the heater will provide warm air which circulates under the blanket, and if you wear traditional Japanese clothes it would come through the bottom of the robes and exit around the neck, heating the whole body.
The table allows you to have everything you need (coffee, snacks, phone, tablet, books, magazines…) at  reach of  your fingertips.Through the history kotatsu has been changing names and forms and modern kotatsu is movable and is very practical during cold months for Japanese homes which have poor insulation, in general.
See for yourself on the photos below how Japanese enjoy this warm and cozy part of the tradition today.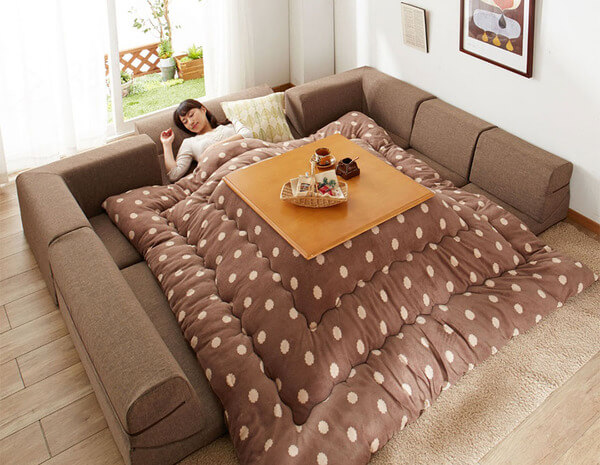 Image credits: Belle Maison
Image credits: Belle Maison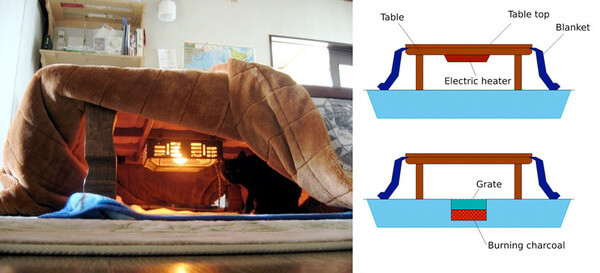 Image credits: Belle Maison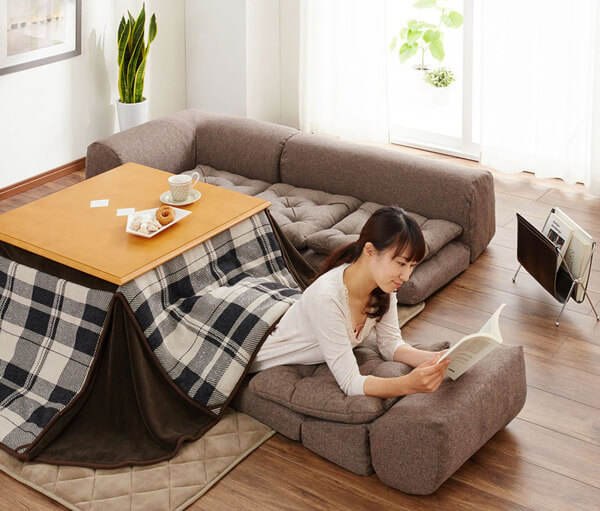 Image credits: Belle Maison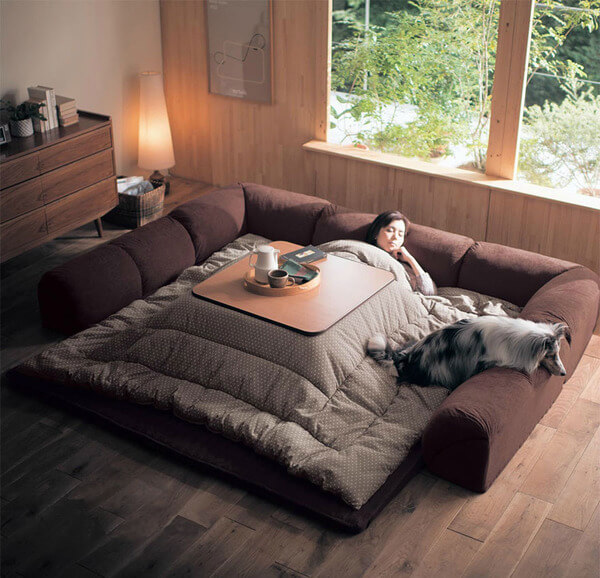 Image credits: Belle Maison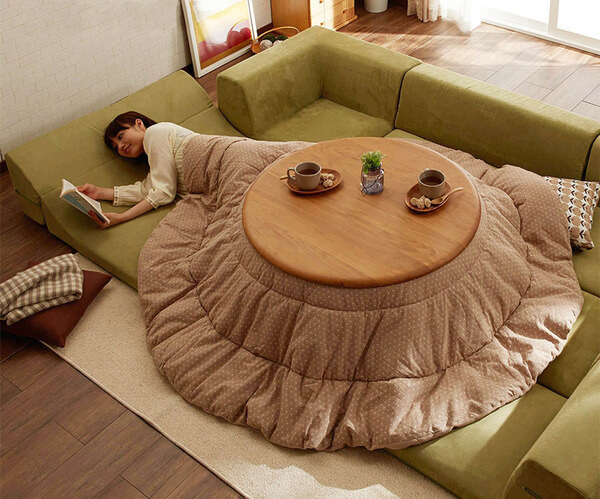 Image credits: Belle Maison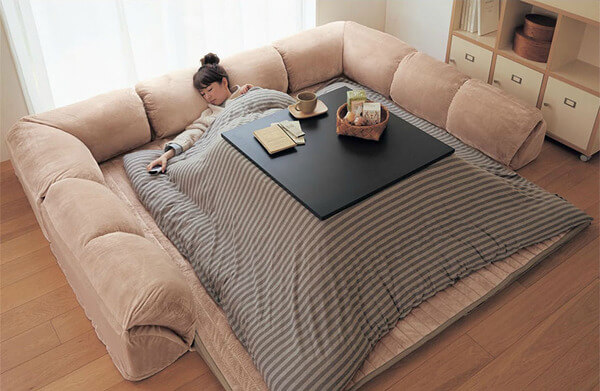 Image credits: Belle Maison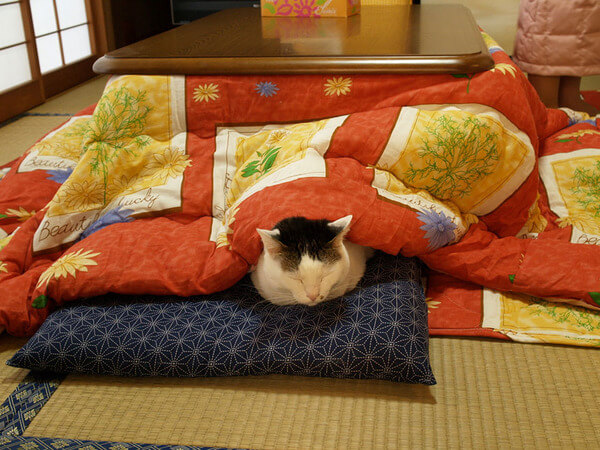 Image credits: Belle Maison
Source: Boredpanda