This spectacular project is the result of cooperation of nonprofit Unite B.V.I., artist group Secret Samurai Productions, social justice entrepreneurial group Maverick1000, and ocean education nonprofit Beneath the Waves. It's taking place in the Caribbean Sea and the person which is mainly responsible for its occurrence is British photographer Owen Buggy. What is the most interesting about the project is the main actors of it are The Kodiak Queen, formerly a Navy fuel barge named the YO-44, and a massive 80-foot steel kraken!
The project name is the BVI Art Reef. So, what is it about and how did it all start. About two and a half years ago, photographer Owen Buggy discovered the historic vessel and decided to start some collaborations in order to realize restorative art installation and use it in the most useful and fantastic way. Many people came together and established an eco-friendly art installation, and a philanthropic measure to rehabilitate native marine species.
Firstly, the former Navy fuel barge got its monstrous giant passenger on top of it, and secondly, it was sunk in the Caribbean Sea. The idea is to jump start a new coral ecosystem on both of them during a time under the surface, while also serving as a cutting-edge education center for marine researchers and local students from the surrounding British Virgin Islands.
More info: BVI Art Reef project's website and Facebook.
The Kodiak Queen, formerly a Navy fuel barge named the YO-44, and a massive 80-foot steel kraken!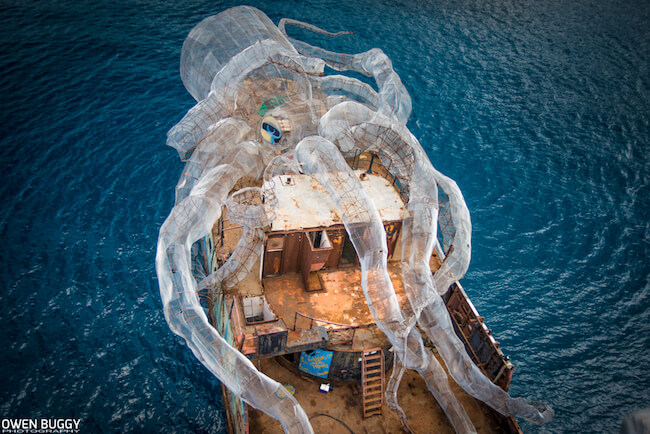 "It's envisioned that within just a short space of time the ship and artwork will attract a myriad of sea creatures," said Clive Petrovic who consults on the environmental impact of the BVI Art Reef.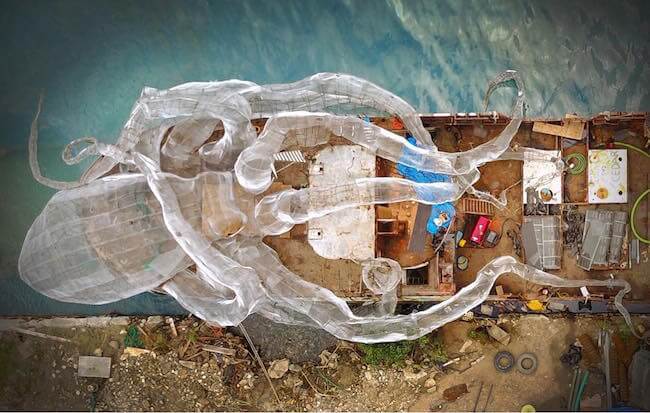 "Everything from corals to sea sponges, sharks and turtles will live on, in, and around the wreck. The ship will become valuable for future research by scientists and local students alike."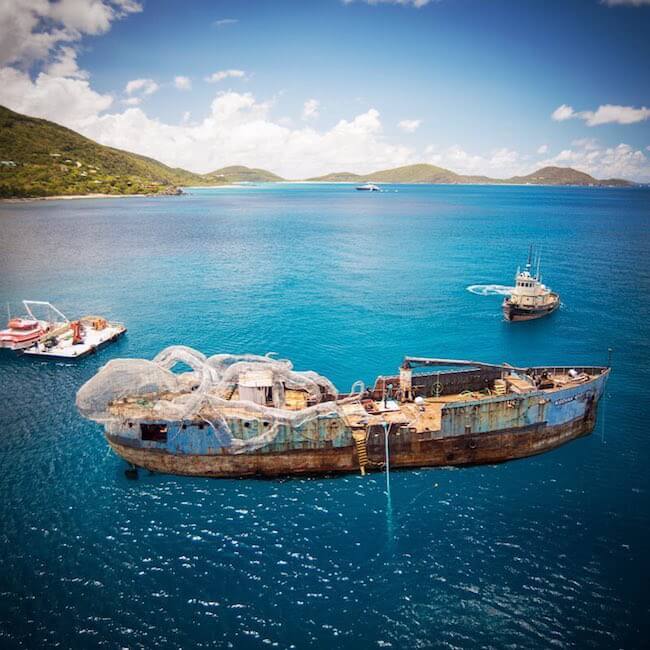 The spectacular images of Navy fuel barge and its monstrous passenger were taken by Owen Buggy.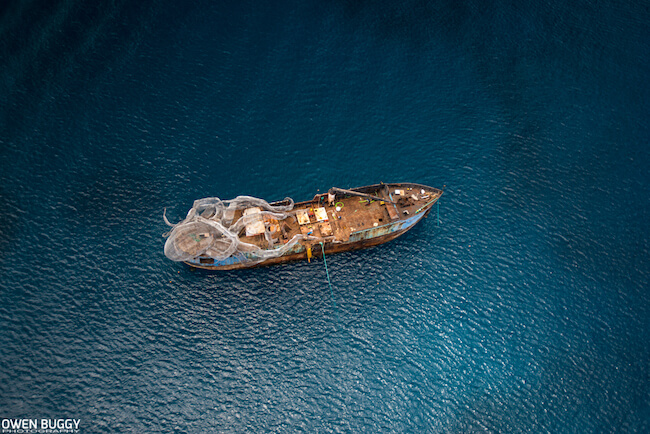 Filmmaker Rob Sorrenti filmed both the construction and sinking of the kraken and the ship.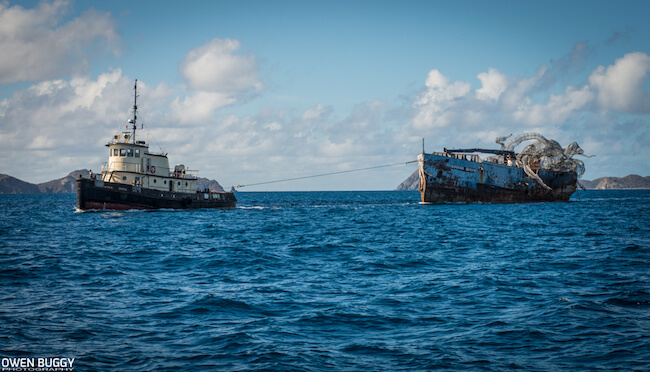 The documentary is currently in post-production stage.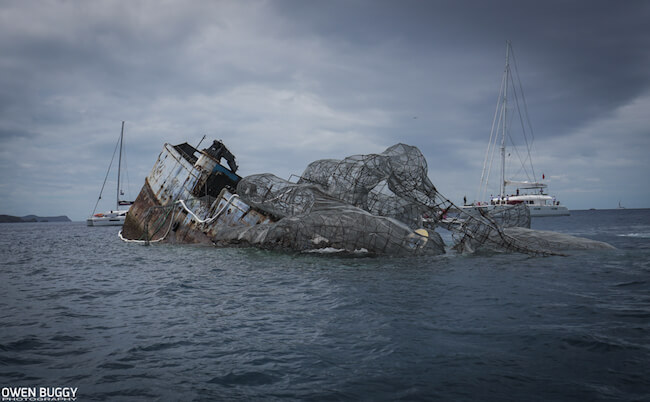 I can't wait next year to see it in full-length.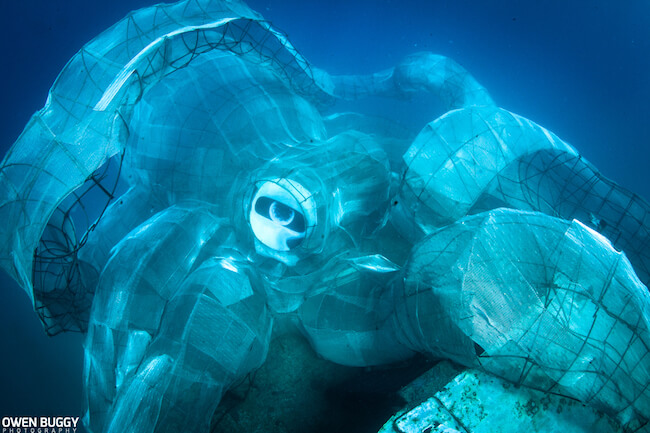 If you want to visit the BVI Art Reef, and to learn more about its educational programs, visit the project's website and Facebook.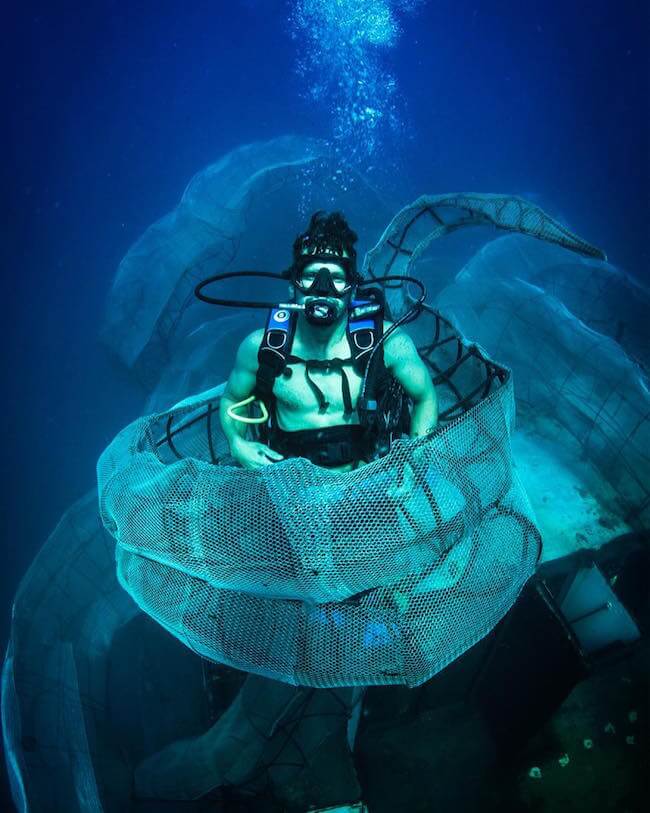 All images via Owen Buggy